New Orleans BBQ shrimp has actually very little to do with barbecue. The Louisiana dish refers to sautéed shrimp in a garlicky, Worcestershire-spiked butter sauce. Typically made with copious amounts of butter, the shrimp are cooked and served with the shell on and then peeled at the table. It's a rich and delicious dish but not very practical for a weeknight family dinner.
This is my super-simple, easy-to-eat version.
Butter is still the main ingredient in the sauce but I've scaled the amount way back, and the shrimp are peeled before cooking. If you keep shrimp in your freezer, it's one of those dishes you can throw together at a moment's notice. Bonus: Kids love it!
What You'll Need

Before we get started, a few words on buying shrimp. While fresh seafood is obviously superior to frozen, I always buy frozen shrimp. The fact is, unless you live on the coast, it's near impossible to find truly fresh shrimp. The "fresh" shrimp you see in the seafood case at the supermarket is typically thawed frozen shrimp, and you never know how long it's been sitting out.
Almost all shrimp are cleaned and flash frozen shortly after being caught, so for the freshest shrimp, you're better off buying frozen and defrosting it yourself.  For this recipe, I buy extra-large frozen shrimp labeled "shell split and deveined." Come dinnertime, all I have to do is run the shrimp under warm water to quickly defrost and then peel.
Step-by-Step Instructions
To begin, add the paprika, ancho chili powder, cumin, salt, and sugar to a bowl. Note that ancho chili powder is not the same as regular chili powder. Chili powder is a blend of spices, while ancho chili powder is a pure chili powder made from ground ancho peppers with deep rich flavor and mild to medium heat.

Mix to blend.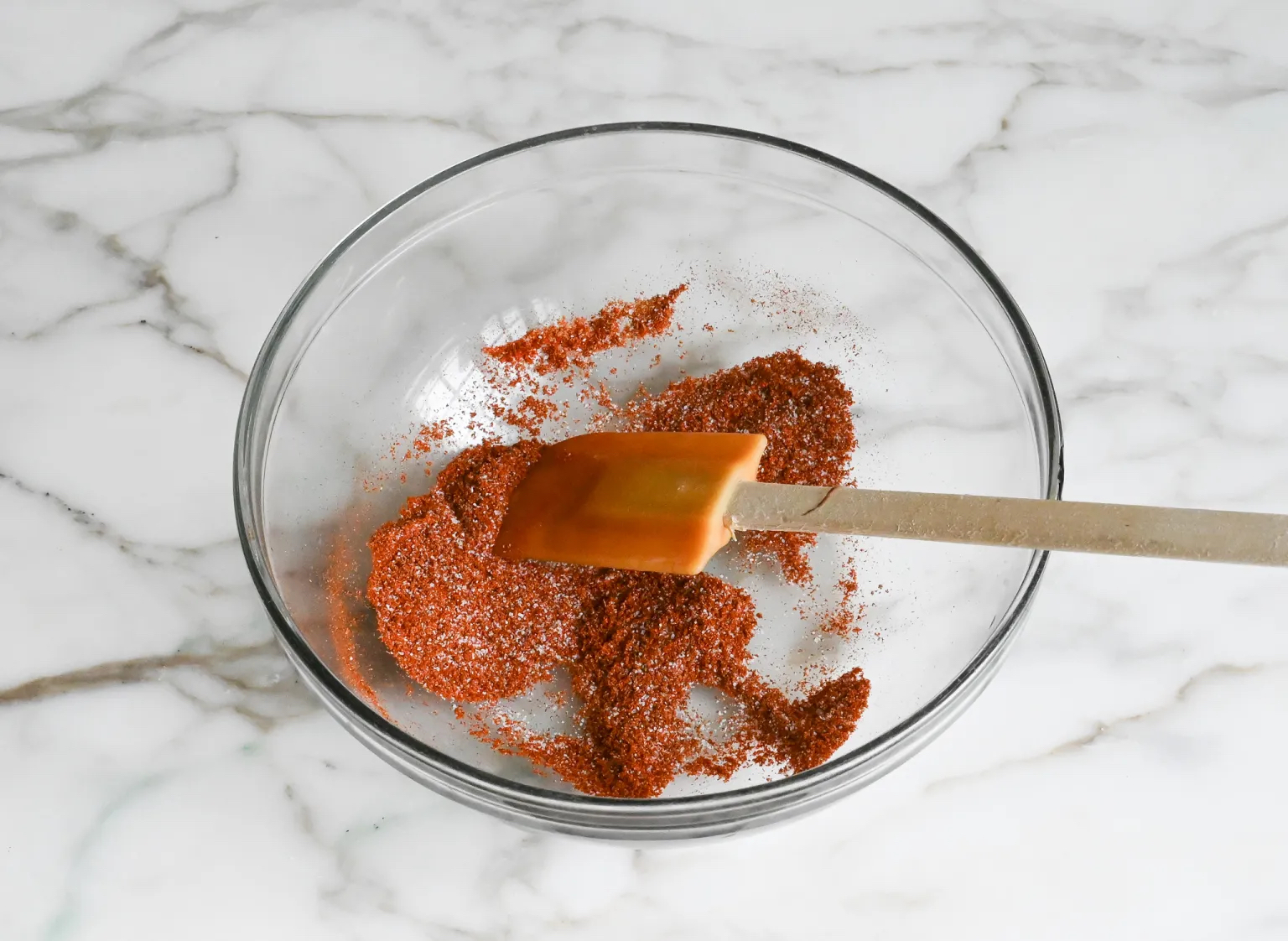 Toss the shrimp with the spices until evenly coated.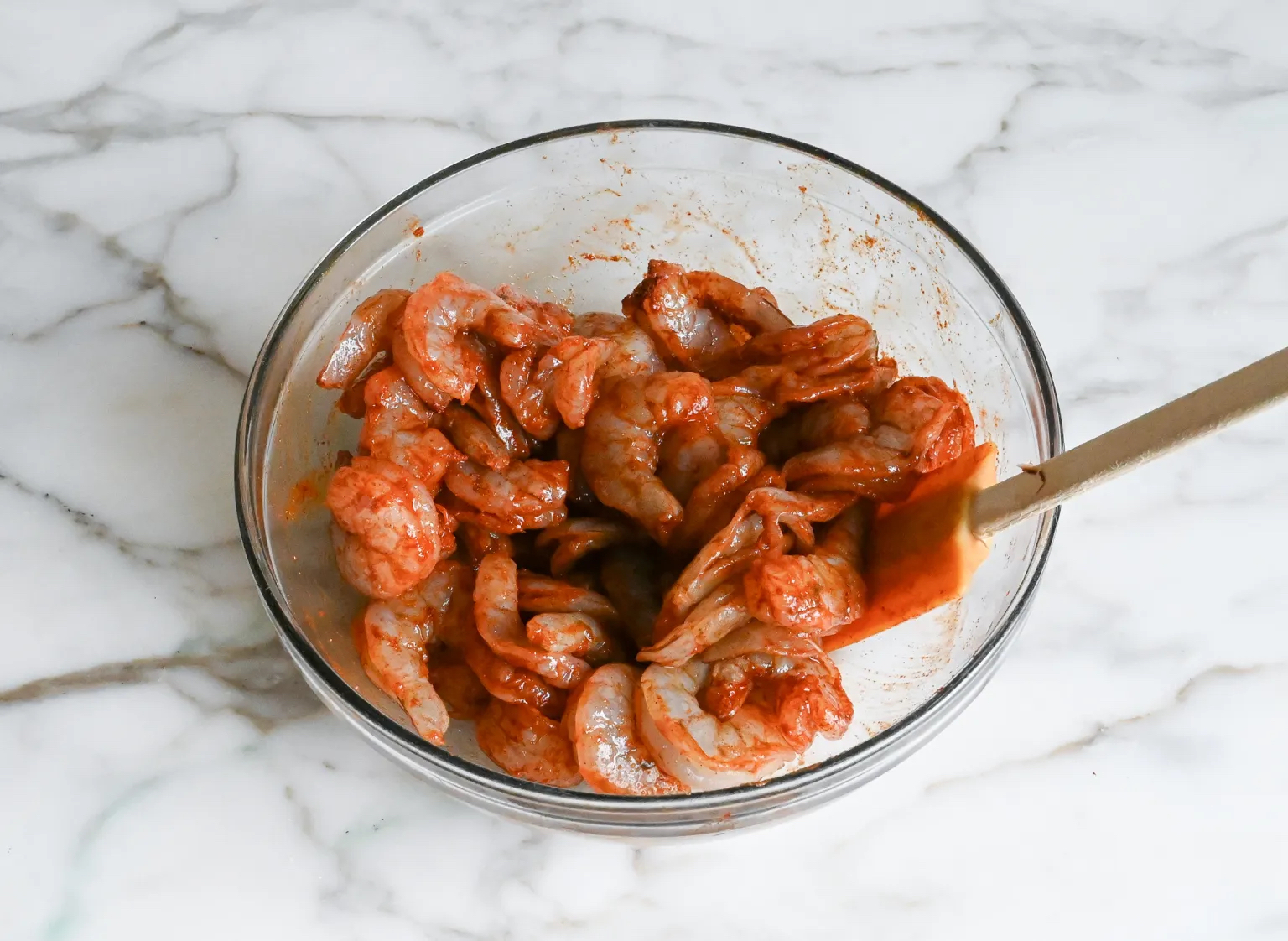 Melt 6 tablespoons of butter in a large skillet.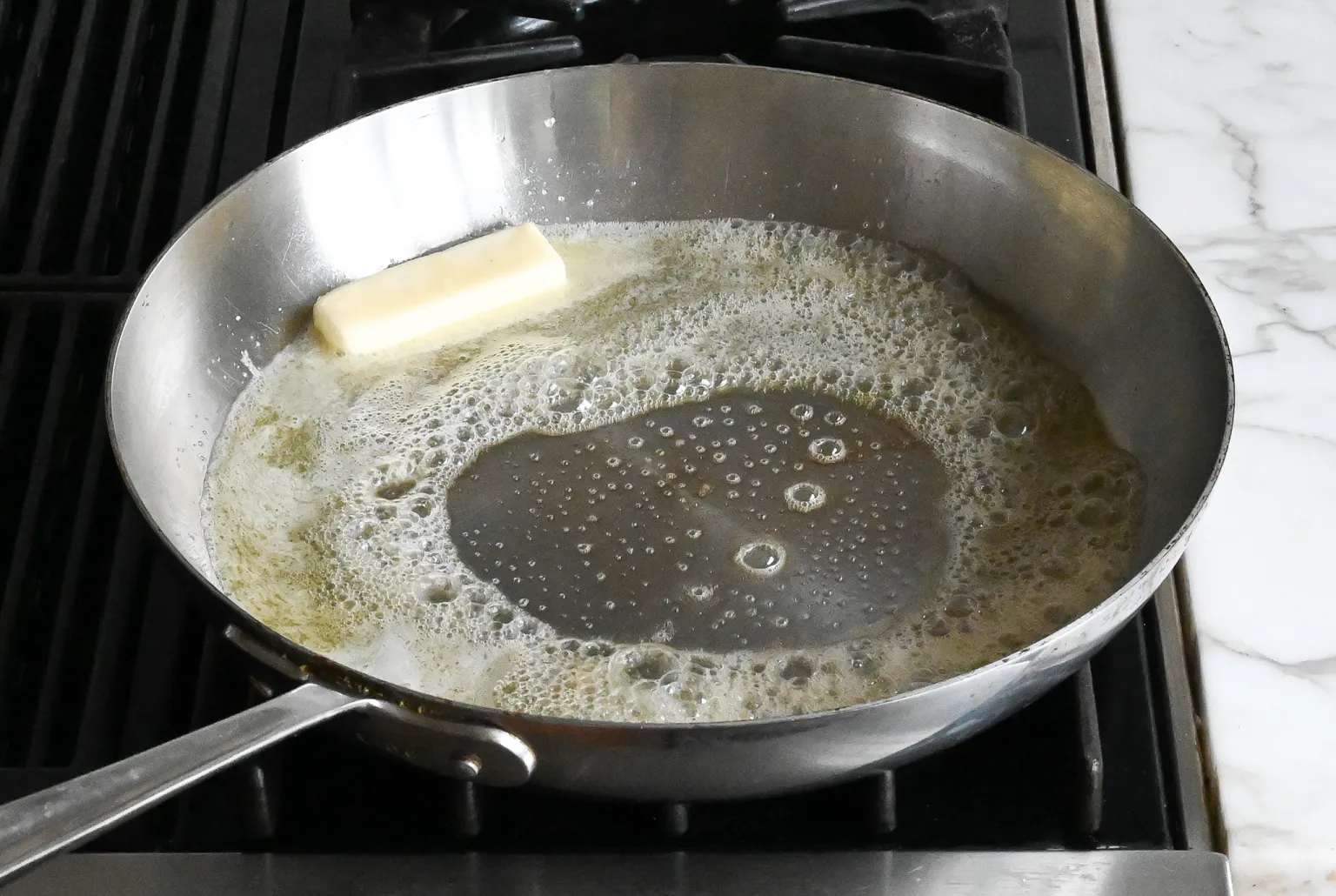 Add the minced garlic and cook, stirring with a wooden spoon, for about a minute. Do not brown.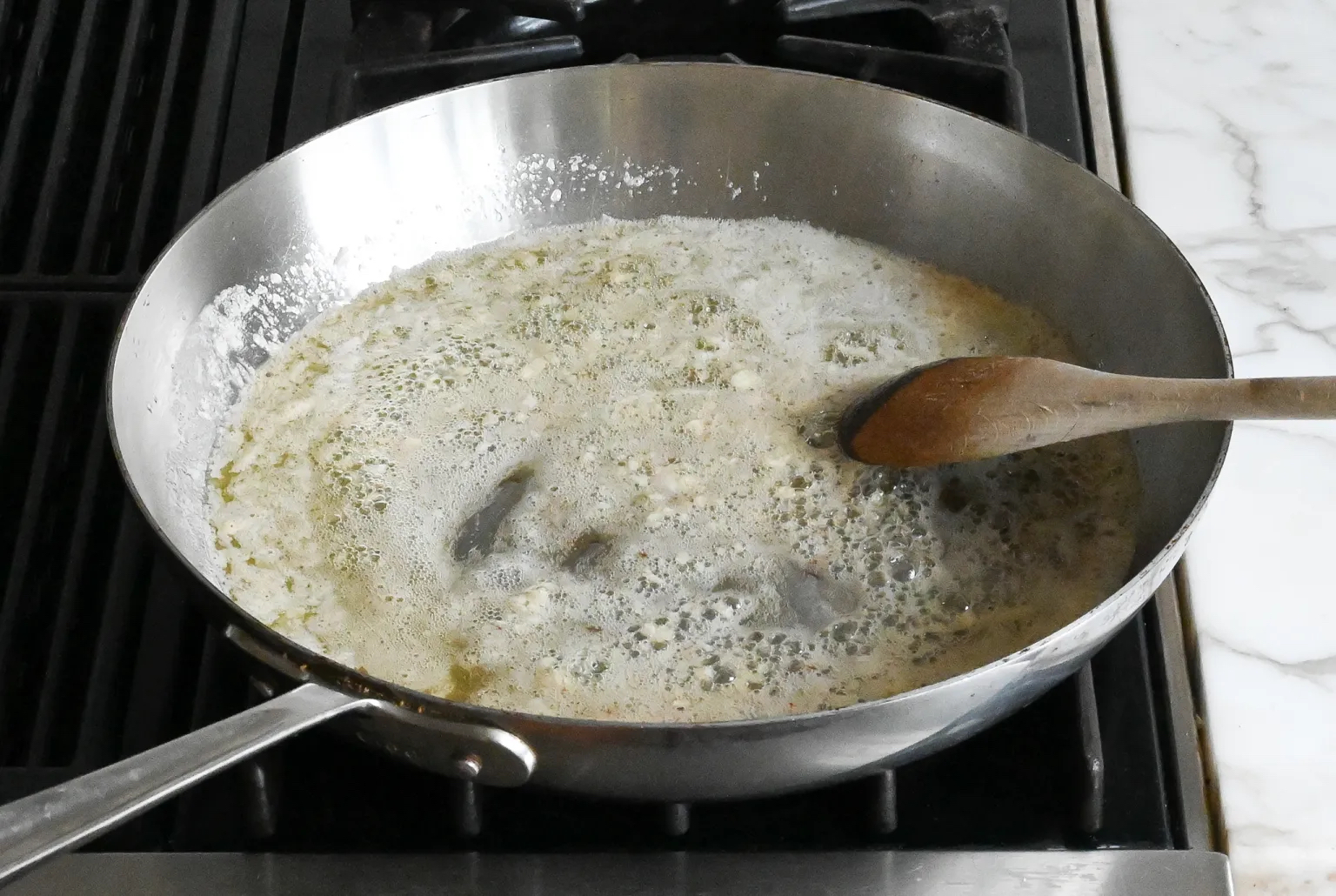 Add the shrimp.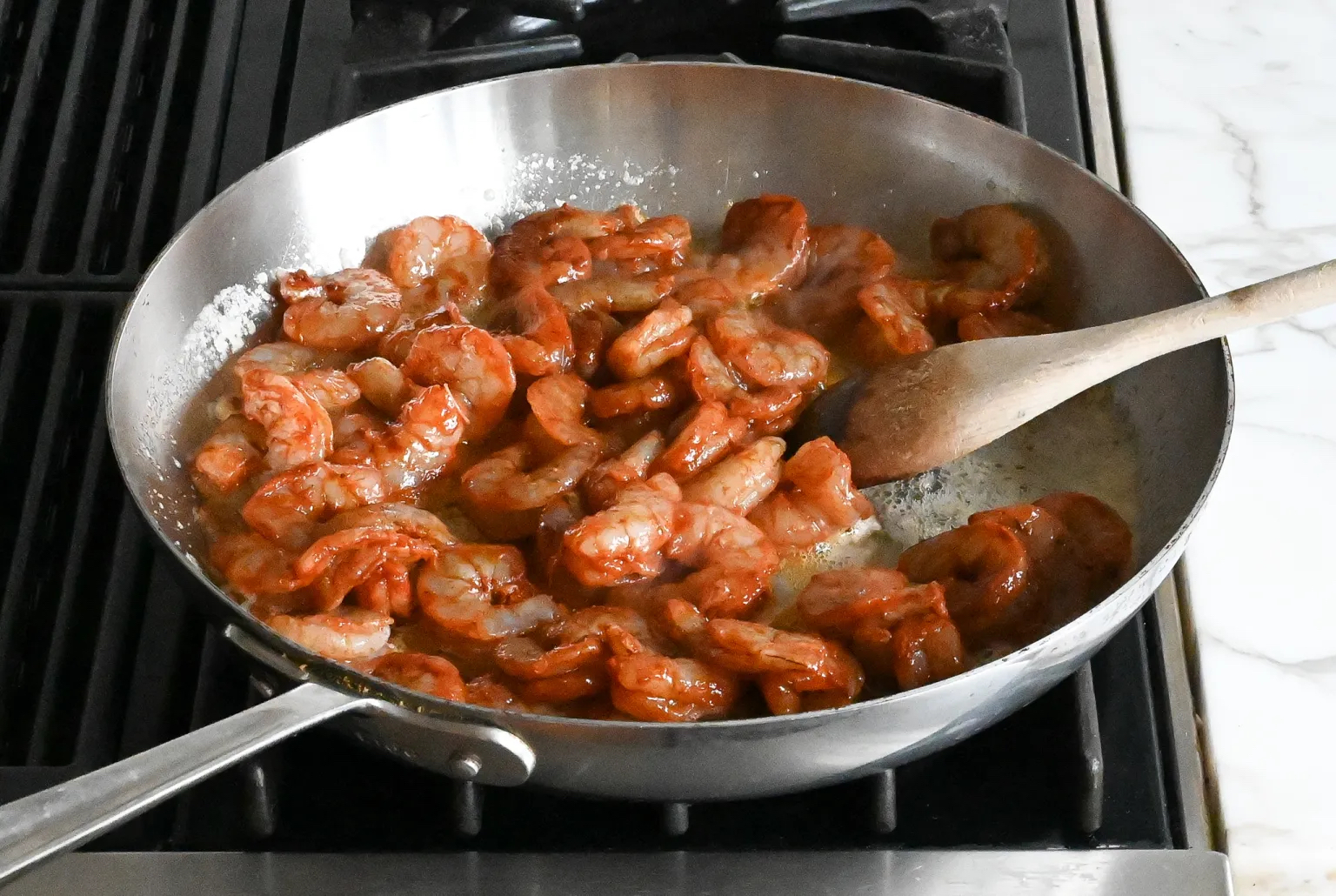 Continue cooking until almost done but still opaque in spots. Keep the heat at medium so the shrimp cook gently; if shrimp are cooked over high heat, they can seize up and become tough. Add the Worcestershire sauce, lemon juice and a few tablespoons of water.

Continue cooking for a few minutes more until the shrimp are cooked, then scatter the thinly sliced scallions over top.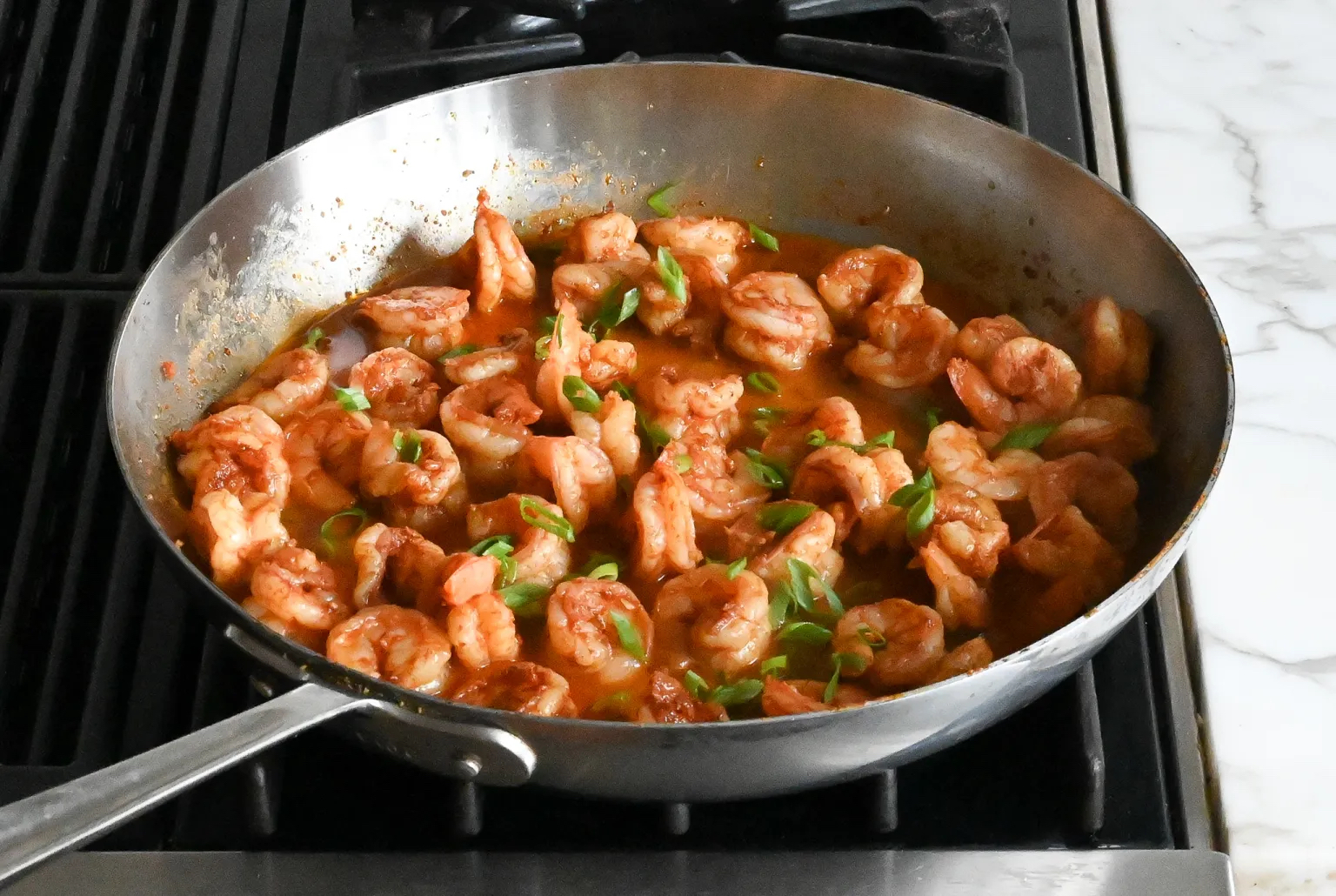 You May Also Like
New Orleans-Inspired BBQ Shrimp
By Jennifer Segal
Servings: 4 – 6
Total Time: 20 Minutes
Ingredients
1 teaspoon paprika
1 teaspoon ancho chili powder
1 teaspoon ground cumin
1 teaspoon sugar
¾ teaspoon salt
2 pounds extra large or jumbo shrimp, peeled and deveined, thawed if frozen
6 tablespoons unsalted butter
3 large cloves garlic, minced
2 tablespoons Worcestershire sauce
2 tablespoons fresh lemon juice, from 1 lemon
2 tablespoons water
3 scallions, dark green parts, thinly sliced
Instructions
Mix the paprika, ancho chili powder, cumin, sugar and salt together in a large bowl. Add the shrimp to the spices and toss to coat evenly. Set aside.
Melt the butter over medium heat in a 12-inch skillet. Add the garlic and cook, stirring with a wooden spoon, for one minute. Do not brown. Add the shrimp and continue cooking over medium heat, stirring frequently, until the shrimp are almost cooked but still opaque in spots, 3 to 4 minutes. Add the Worcestershire sauce, lemon juice and water and cook until shrimp are done, 1 to 2 minutes more. Scatter the scallions over top and serve.
Pair With: Simple Steamed Broccoli
Recipe by Jennifer Segal
This article was first published on OnceUponaChef.com.
Follow on Instagram