A tortured boy, found on the streets naked, alone, and traumatized, has undergone a radical transformation since being taken into the care of a Nigerian NGO. His story exemplifies the NGO's mission of eradicating child abuse and finding a safe space for every child to thrive.
On the morning of Nov. 29, 2020, Land of Hope founder Anja Ringgren Lovén woke up to a piece of distressing news. She had been tagged in a video on Facebook depicting an emaciated, naked boy roaming the streets of Uyo in Nigeria's Akwa Ibom State.
People were begging Anja to rescue the boy. As she was in her home country of Denmark at the time, Anja sent an SOS to her team in Nigeria, who responded immediately.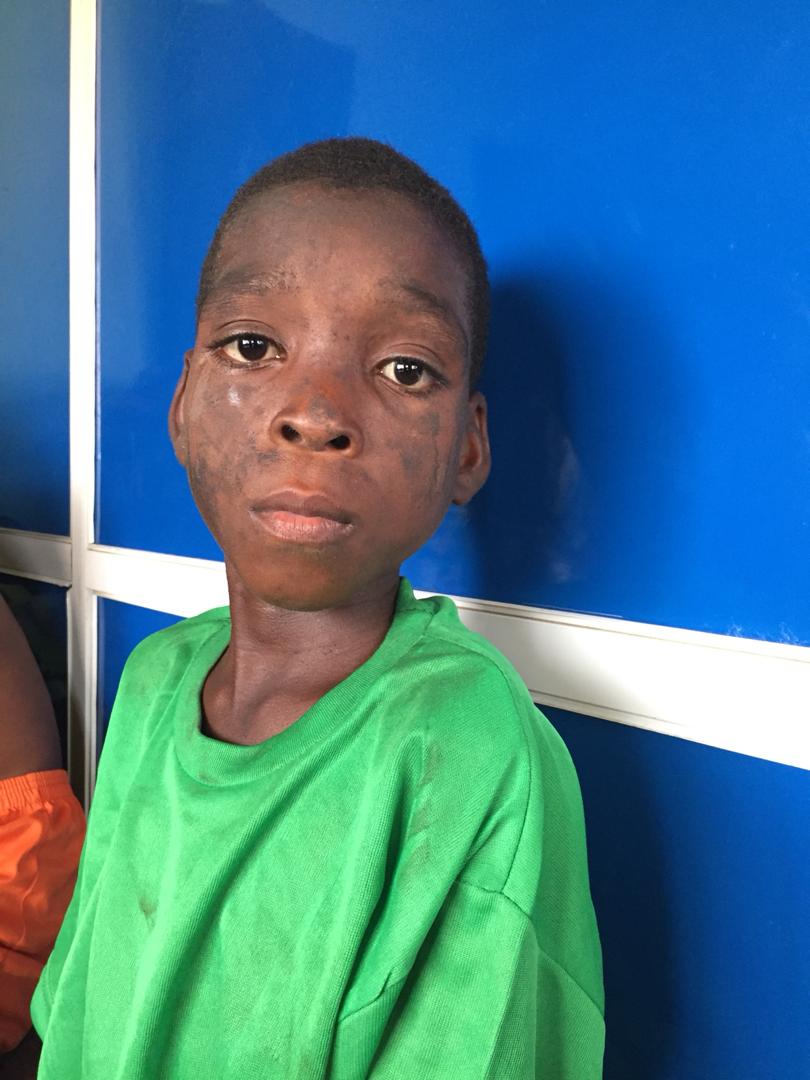 "The area where he was spotted was about a one-hour drive away from the Land of Hope children's center," Anja told The Epoch Times in an email interview. The center's director of child development, Nsidibe Orok, art teacher Joeberry Bassey, and Nigerian journalist Ruth Bessong Essien—who first shared the video online—teamed up to search for the boy.
According to Anja, when the little boy was found, he was "extremely malnourished" and "in critical condition."
"[He] had wounds and cuts all over his body from abuse," she explained. "He was mentally damaged from the trauma he had endured."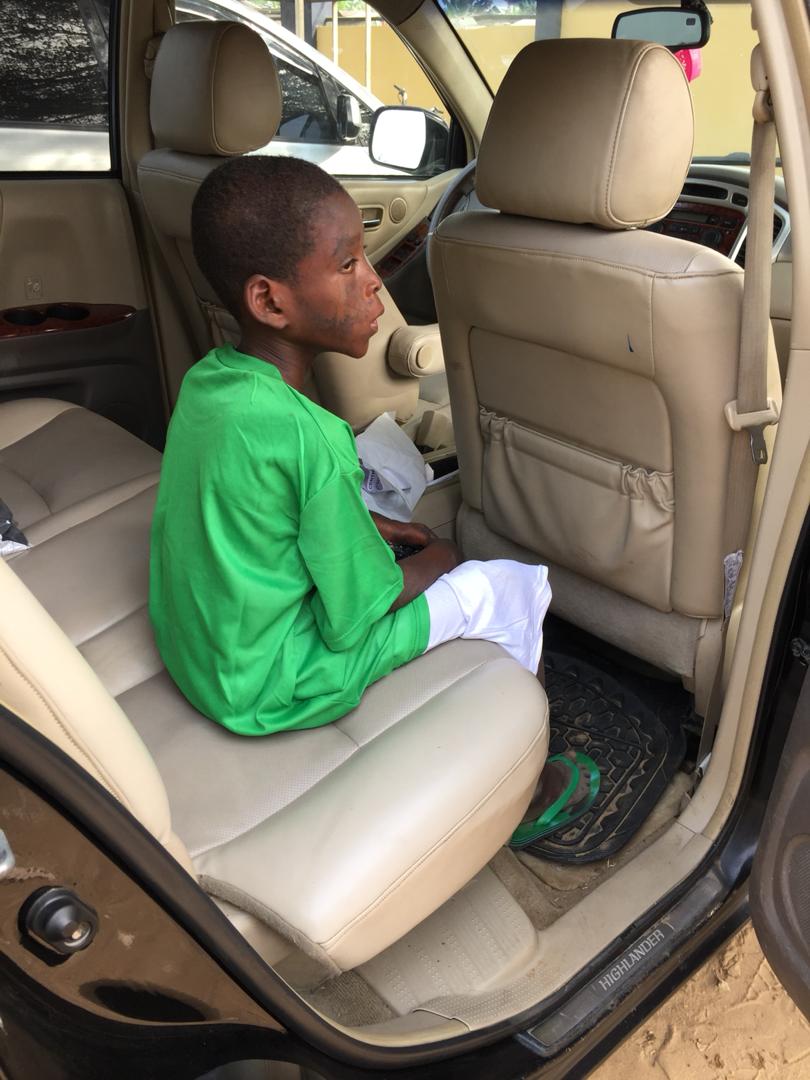 Nsidibe took the boy to the local police station to report his case. After completing the legal procedures, he was escorted to the hospital, where he was later diagnosed with malaria, typhus, worms, and various skin diseases.
As he was unable to speak, his rescuers were never able to learn his original name or his whereabouts. They thus began calling him "Life."
"The meaning of Life is very deep and represents a new beginning; a life has been rescued," Anja explained. "It was therefore very easy for us to name him Life; he has been given a new life at Land of Hope."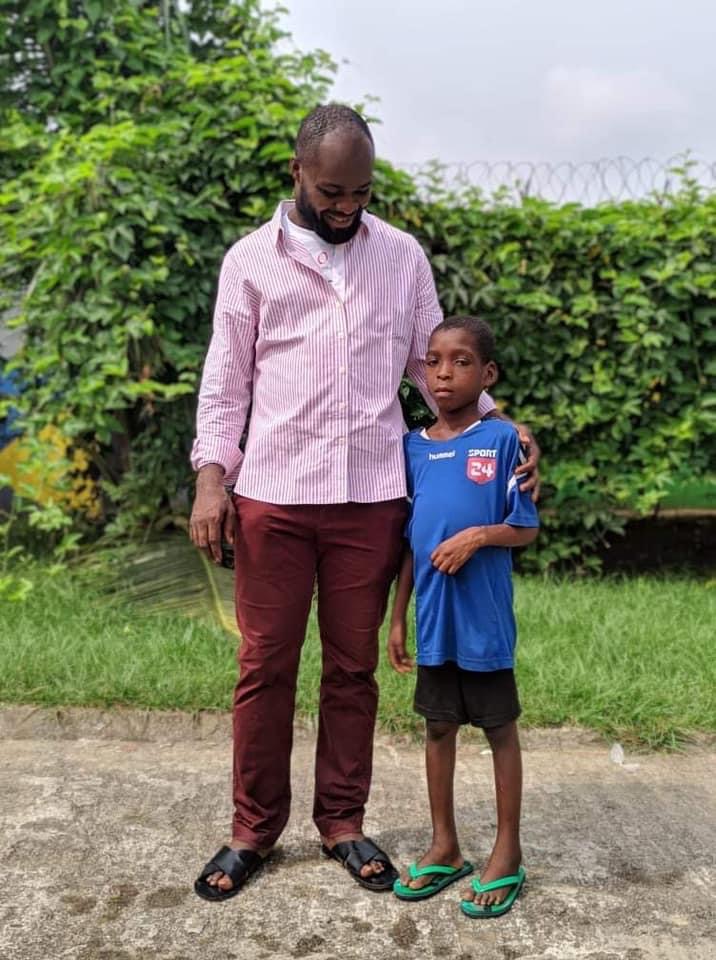 The NGO has launched an investigation into Life's circumstances but, as yet, hasn't been able to trace his family. They do not know his story, nor what happened to cause him such dire physical and mental wounds. It is "very frustrating," said Anja.
While fearful, and conditioned into certain behaviors from living on the streets for so long, Life gradually came around to his new home at Land of Hope's children's center.
"When children live on the street they adapt to the situation," said Anja. "This means that when Life came to Land of Hope, he would wake up in the night and sleep on the floor. He did not like to sleep on a bed.
"He showed symptoms of self-destructive behavior, anxiety, and displayed extreme inhibition in playing with the other children," she continued, "but he has really improved and has learned to speak a few words … Little by little he is learning to trust."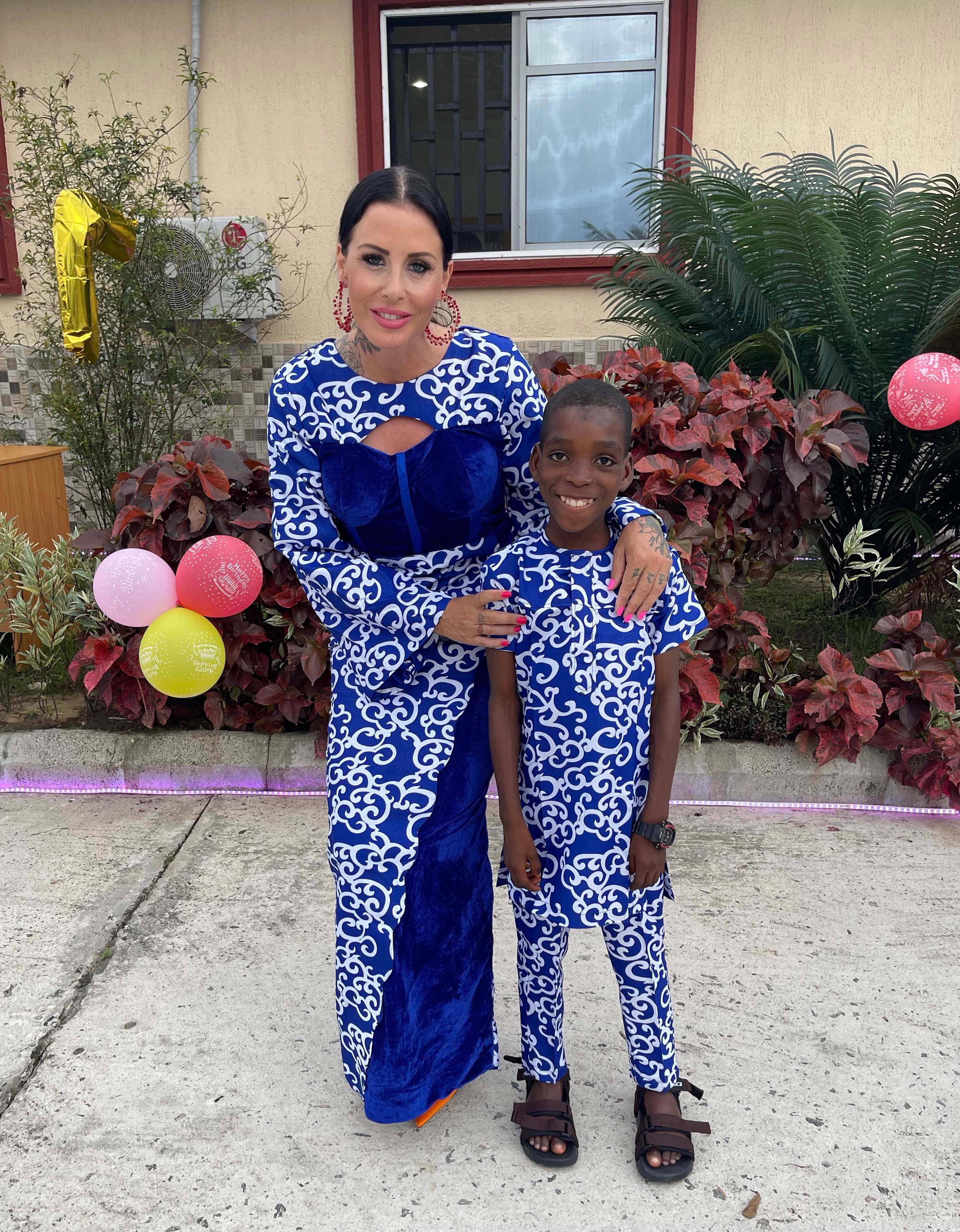 On June 26, International Day in Support of Victims of Torture, and six months into Life's healing journey, Anja shared the boy's moving story on Facebook. "Torture against children has lifelong impacts on health," she explained. "Exposure to violence at an early age can impair brain development and damage other parts of the nervous system."
While acknowledging that child torture is "very difficult to talk about," Anja claims avoiding the issue does not help children in need of support. "Crimes against children are really the most heinous crime and we need to address it to stop it!" she implored.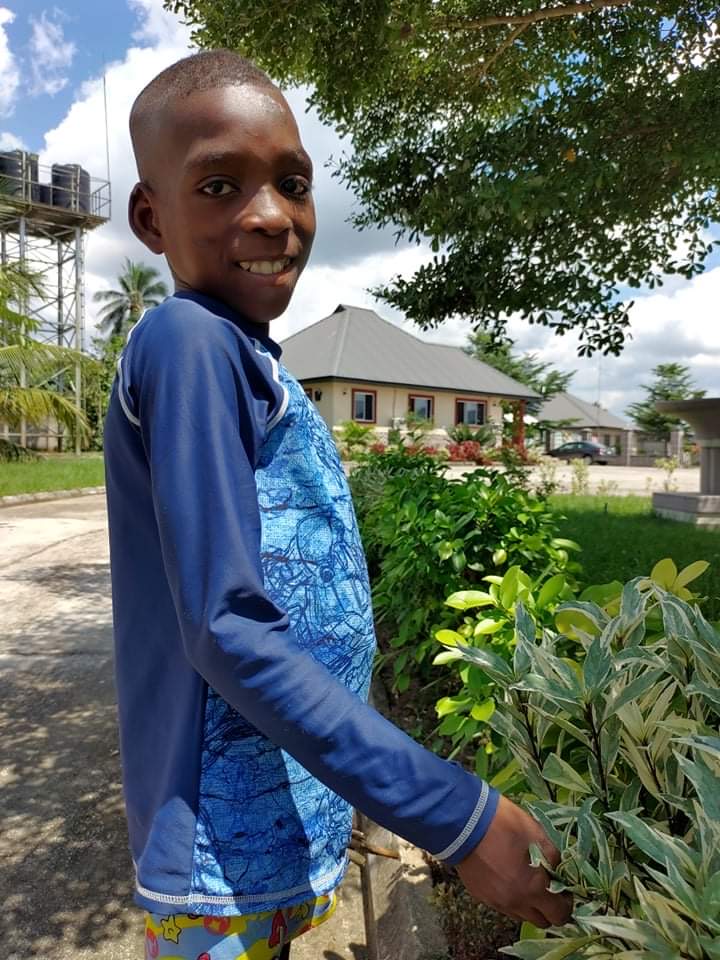 Nine months after being rescued from the streets of Uyo, Life has learned to smile again. "His transformation has been challenging but also amazing when you consider his past," Anja said.
He has formed a close bond with Nsidibe, one of his rescuers, around 10 of the center's 80 child residents, and loves to help agricultural staffer Clementine water the flowers in the garden.
"Life really finds peace and healing among our flowers and trees," Anja told The Epoch Times. "It is actually a reminder to all of us that nature holds the key to cognitive healing. His transformation has been challenging, but also amazing when you consider his past."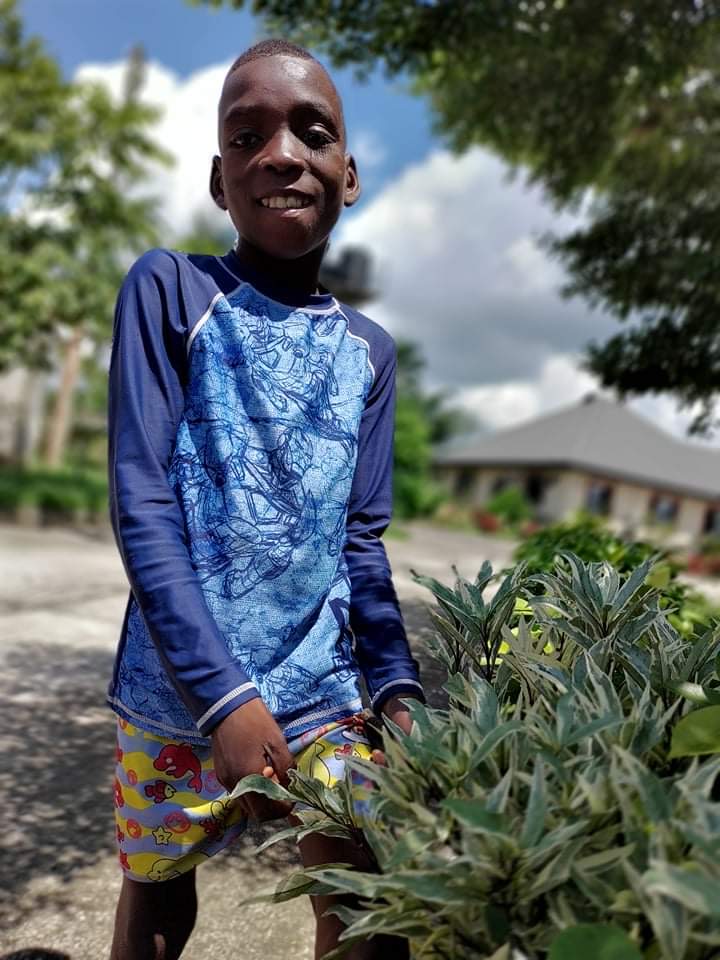 Anja said she always feels "extremely happy and privileged" to be part of a child's healing journey, quoting Nelson Mandela: "There can be no keener revelation of a society's soul than the way in which it treats its children."
To support Land of Hope's ongoing work, visit: www.landofhope.global
Share your stories with us at emg.inspired@epochtimes.com, and continue to get your daily dose of inspiration by signing up for the Epoch Inspired newsletter at TheEpochTimes.com/newsletter