This soup may not be beautiful to look at, but it certainly makes up for it in taste. It starts with a homemade mushroom stock made with shiitake stems—too tough to eat but full of umami to extract—and heaps of fresh tarragon, building depth of flavor and great aroma from the very beginning. A pile of sautéed and simmered shiitakes adds another layer of mushroom flavor, and finishing touches of cream and Parmesan cheese add richness.
The drizzle of truffle oil at the end is just an accessory, certainly not a necessity. If you do use it, make sure your truffle oil actually contains slivers of truffle, not just the essence, which tends to be chemically made, sort of like perfume.
You can use just one kind of mushroom or a combination of shiitake, portobello, and button. Any way you make it, it is an elegant and warming soup perfect for a cold winter's night.
Serves 6
4 tablespoons olive oil, divided
2 pounds shiitake and/or white button mushrooms, brushed clean and trimmed, stems removed and reserved
5 cloves garlic, peeled, divided
2 cups fresh tarragon leaves, divided, plus extra sprigs for garnish
8 cups water
1 medium yellow onion, peeled and diced
4 celery stalks, diced
Sea salt and freshly ground black pepper to taste
1/2 cup heavy cream
1/2 cup grated Parmesan
2 tablespoons black or white truffle oil (optional)
In a large stockpot, heat 1 tablespoon olive oil over medium heat. Add the reserved mushroom stems and sauté until light brown, about 5 minutes. Add 1 clove of garlic and 1 cup tarragon leaves to the pot, along with any scraps and discards from the celery and onion. Sauté until fragrant. Add 8 cups of water and bring to a boil. Reduce the heat and simmer until the liquid has reduced to about 6 cups, about 20 minutes. Strain the broth through a fine sieve and discard the solids. Set aside.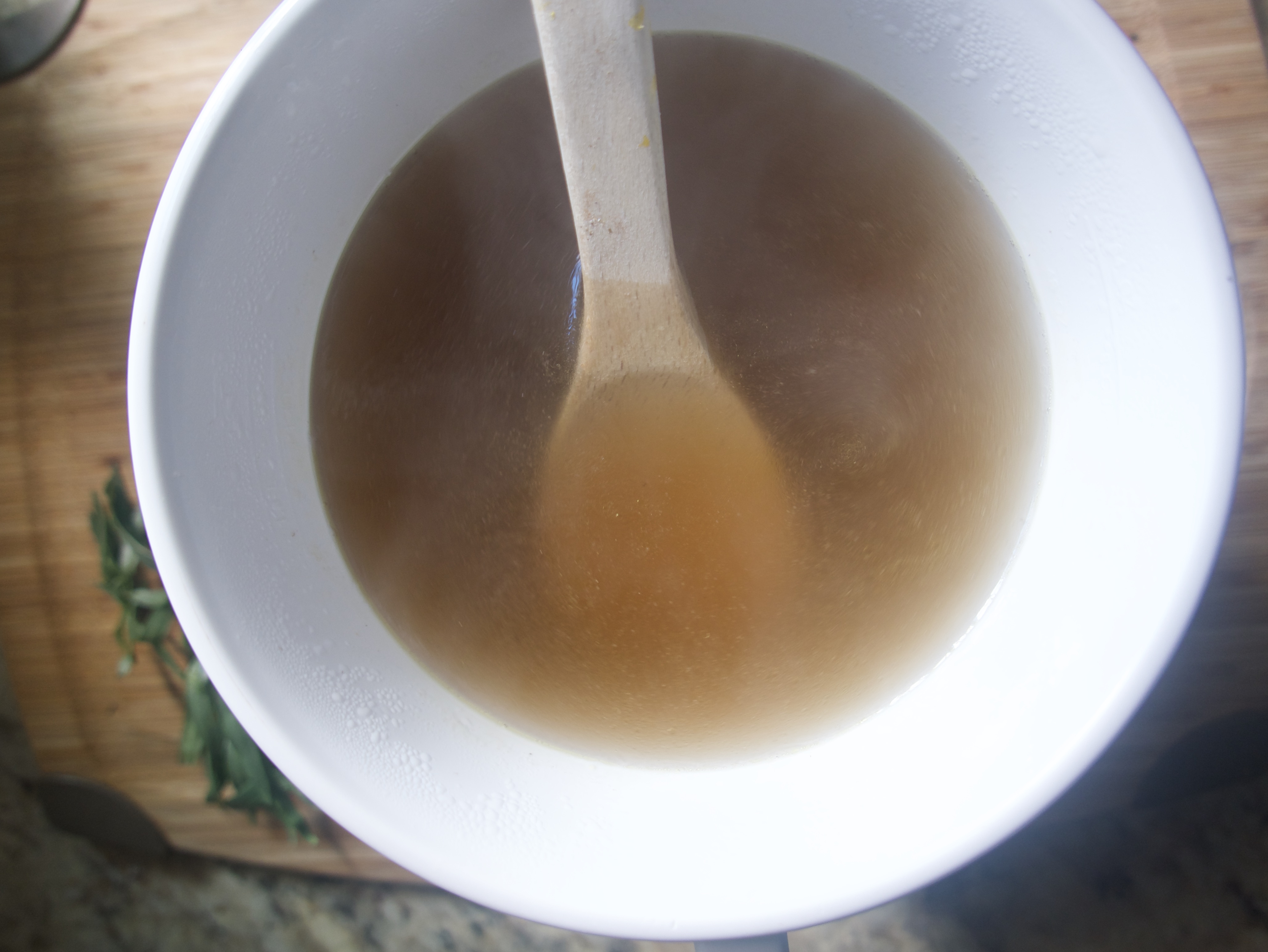 In another large stockpot (or the same pot, cleaned), heat the remaining olive oil over medium heat. Add the remaining garlic cloves, onion, and celery and sauté until soft. Add the mushrooms, season generously with sea salt and freshly ground black pepper, and sauté until slightly golden, about 10 minutes. Add the reserved mushroom stock and the remaining tarragon leaves and bring to a boil. Reduce heat and simmer until the mushrooms are tender, about 20 minutes.
Once the soup is no longer smoking, work in batches to purée the soup in a blender until very smooth and return to a clean pot. Stir in the heavy cream and Parmesan. Taste and adjust seasonings.
Drizzle the truffle oil into the soup gradually, tasting after each addition so as not to overwhelm the other flavors.
To serve, reheat the soup over low heat and serve garnished with tarragon sprigs, homemade croutons, or crispy slivers of jamón serrano.