The Cipriani family has opened Mr. C Seaport, its first East Coast hotel, in New York City's Seaport District. With 66 luxurious rooms, it overlooks the East River, Brooklyn Bridge, as well as the New York skyline.
The hotel welcomes guests with a complimentary Bellini, the classic cocktail invented by Giuseppe Cipriani in 1948—a tradition that started with the first location of Mr. C in Beverly Hills. The spaces were designed by Danish architect Thomas Juul-Hansen, embodying European glamour and incorporating a nautical aesthetic. Guests will have access to Mr. C House Cars, 2018 Lincoln Navigators that can take them for complimentary rides within 15 blocks. A fleet of bicycles is also available.
The hotel offers contemporary Italian dining at its onsite restaurant, Bellini, open to guests and non-guests alike. The menu features dishes like Tagliolini with Zucchini and Scampi; and Straccetti with Rosemary and Rucola.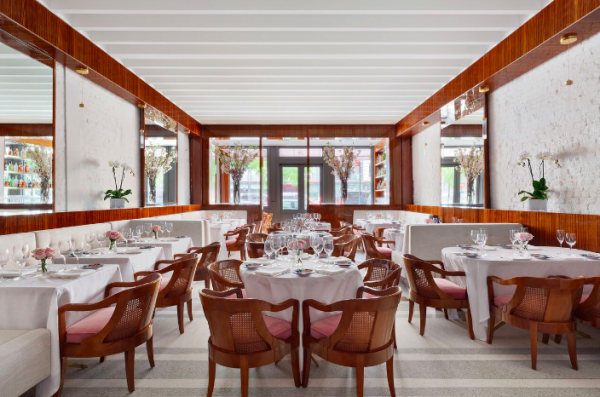 A third Mr. C property is expected in Miami's Coconut Grove this winter.
Rates start at $525 per night. For more information, see MrCHotels.com