PG-13 | | Drama, Sport | 21 September 2012 (USA)
"Trouble With the Curve," produced by and also starring Clint Eastwood, in 2012, was a worthy newcomer to the pantheon of American baseball movies. Eastwood got back to doing what he'd done best for the past couple of decades—playing grouchy old men who've still got skills that shouldn't be bet against just yet.
What skills might those be? Baseball scout skills. There's a prodigious amount of knowledge involved. Here's a good quote from a scout, such as the one Eastwood plays, which demonstrates the traditional art of scouting:
"The single biggest thing for me, and I write it down all the time, is handsy looseness to the swing. In other words, just that little whip in the bat with the hands instead of the strength. … I've never seen a guy that didn't have that pan out and become big-time major league hitters. … When a pitch is on the way, only those special guys really have that little bit of whip there to really get that bat head moving and get it in the right spot to make sure you square up the ball."
I find that quote from Baseball America by an anonymous scout inspiring. Now, the science in "Moneyball" is inspiring too. But ultimately I'm an art guy.
Let's Play Ball
"Trouble With the Curve" is a good one; it's right up there with "Moneyball," maybe just as good. Come to think of it, theme-wise, "Trouble" is the exact opposite of "Moneyball": the art of the scout versus scientific sabermetrics and the statistics of winning.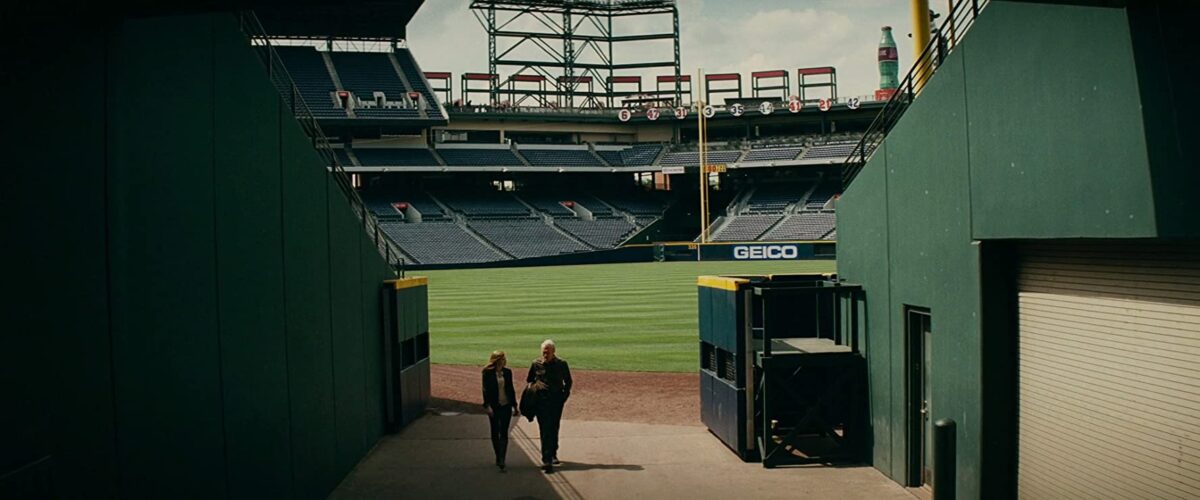 Eastwood plays Gus Lobel, a legendary baseball scout whose finely honed understanding of the game and the requisite scouting skills are supremely masterful.
However, he's perceived by the movers and shakers of the Atlanta Braves as a computer-illiterate codger and an old coot with diminished capability. His all-important sharp vision is going. The up-and-coming young Turks are snapping at his heels like jackals.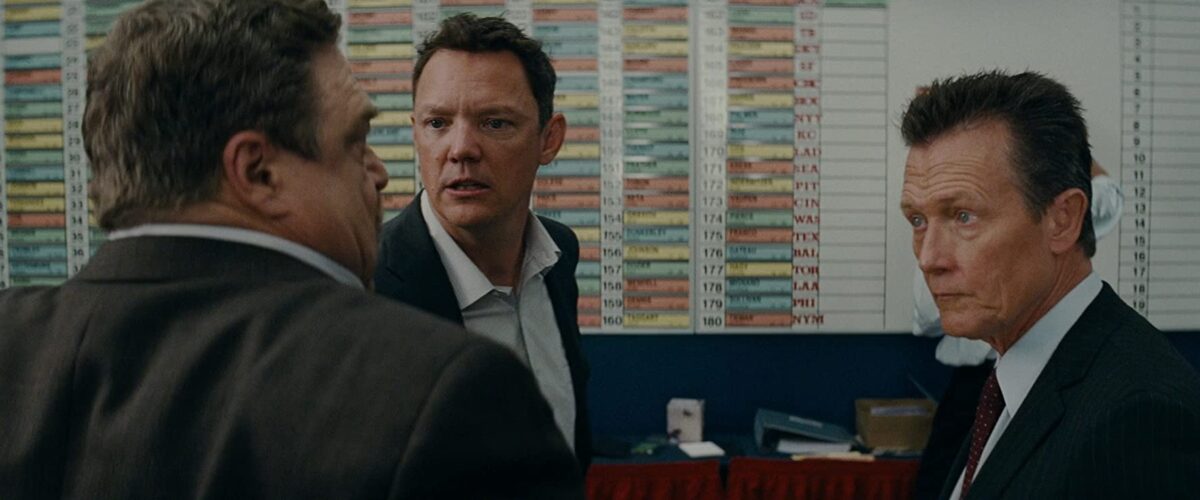 The Braves front office sends him to scout a high school superstar batter, and Gus's boss (and buddy) Pete Klein (John Goodman) also recruits Gus's highly baseball-savvy daughter Mickey (Amy Adams) to go with him.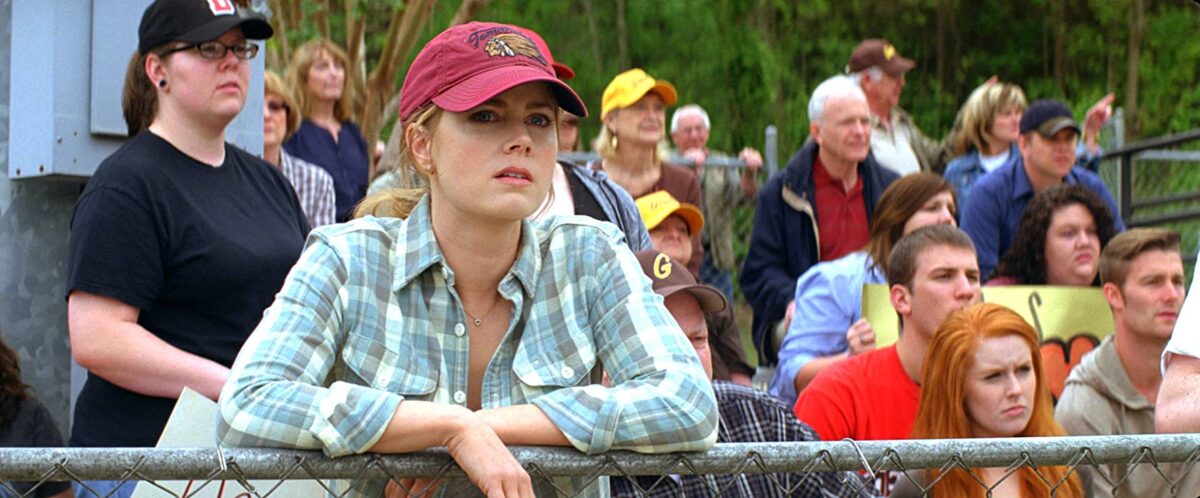 Mickey (named after Mickey Mantle, naturally) and dad don't get along. He abandoned her when she was a child. Now an ambitious attorney, she's less than thrilled with the prospect of spending time with her stubborn mule of a dad. But they eventually get on the road. Cue motel shots and nighttime sounds of crickets and trucks on thruways.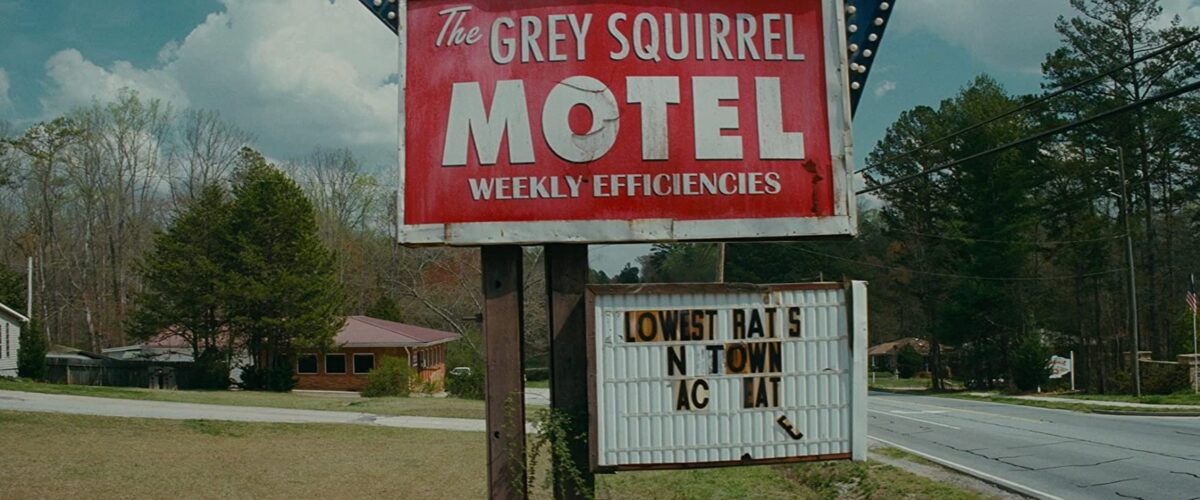 Enter Johnny Flanagan (Justin Timberlake). Johnny, formerly known as "The Flame" when he pitched blazing 100 mph fastballs in the big leagues, blew out his rotator cuff early and now scouts for a living. Gus once scouted the young Flanagan.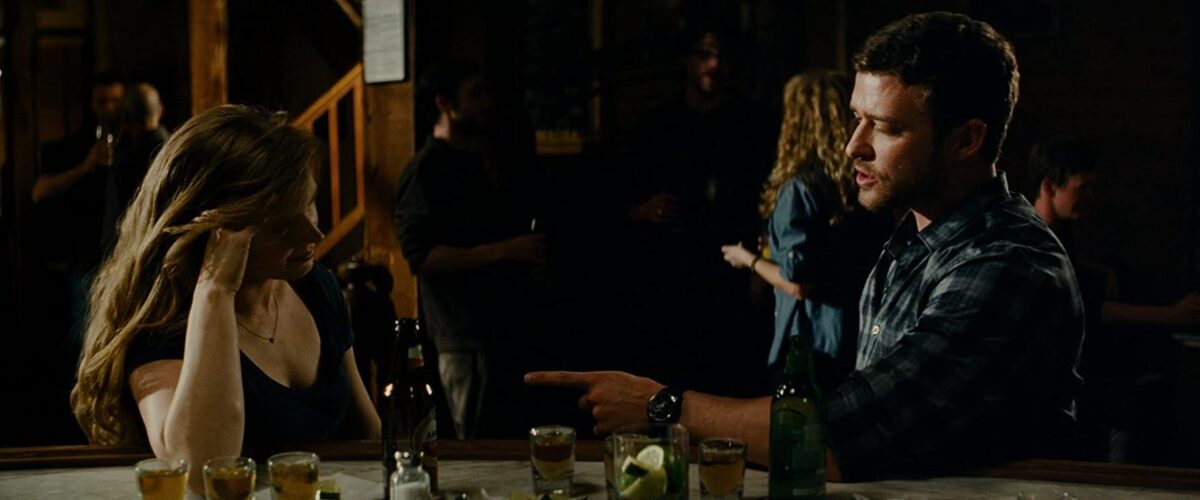 The former Flame runs into Gus at a game, and one look at daughter Mickey fans Flanagan's flame into a forest fire. Theirs is a courtship of highly rarified baseball trivia competitions.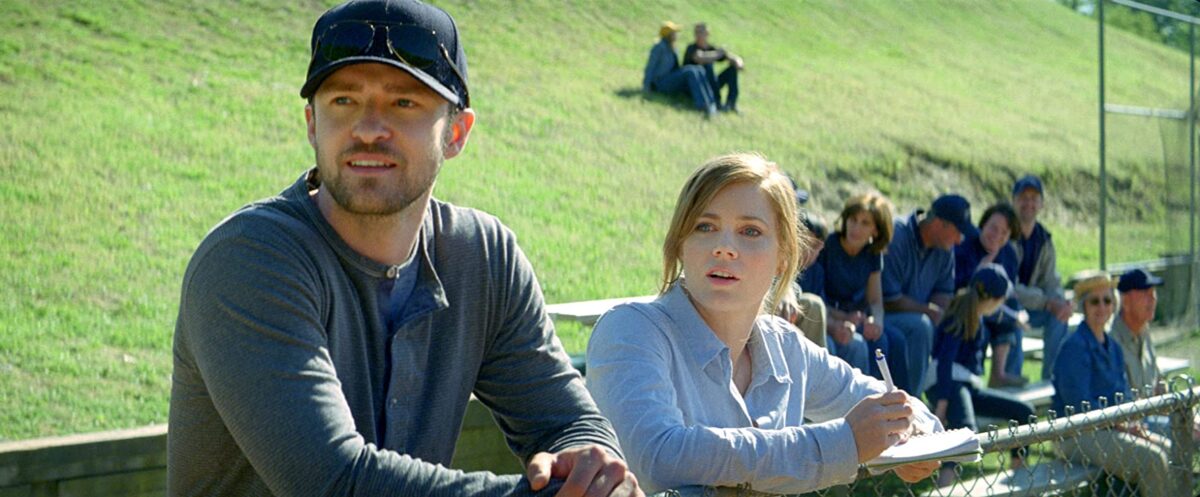 All the congregated scouts are having themselves a look at above-mentioned high school batting powerhouse Bo Gentry (Joe Massingill), who's as prima-donna-annoying as he is talented.
Mickey helps her dad scout, displaying an eye and talent that reveals her to be an undeniable chip off the old block. Just from having recognized—from her motel room—the sound a world-class fastball makes when it hits the catcher's mitt, she unearths a prodigious pitching talent in Rigo Sanchez (Jay Galloway), the Latino kid who helps his mom run the motel.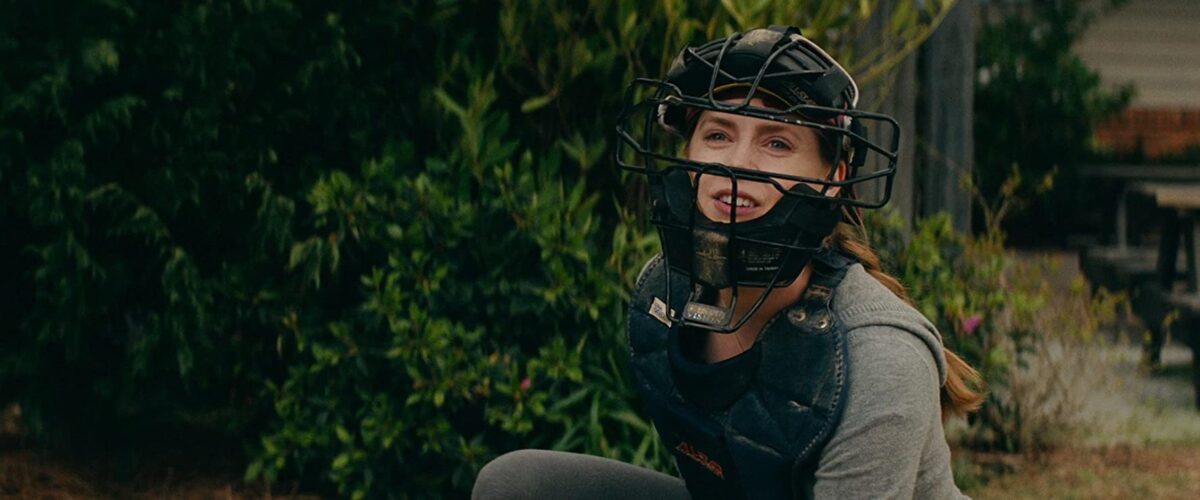 Young Sanchez also sells peanuts at the high school games. Bat-tastic brat Bo rudely calls Rigo "Peanut Boy."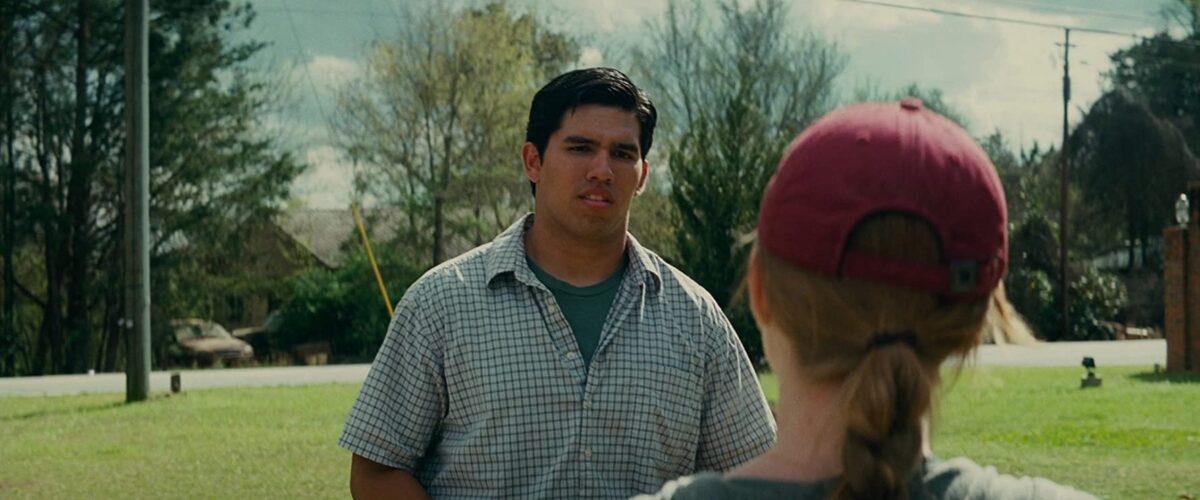 However, the father-abandoning-daughter dysfunction eventually boils over and they go their separate ways.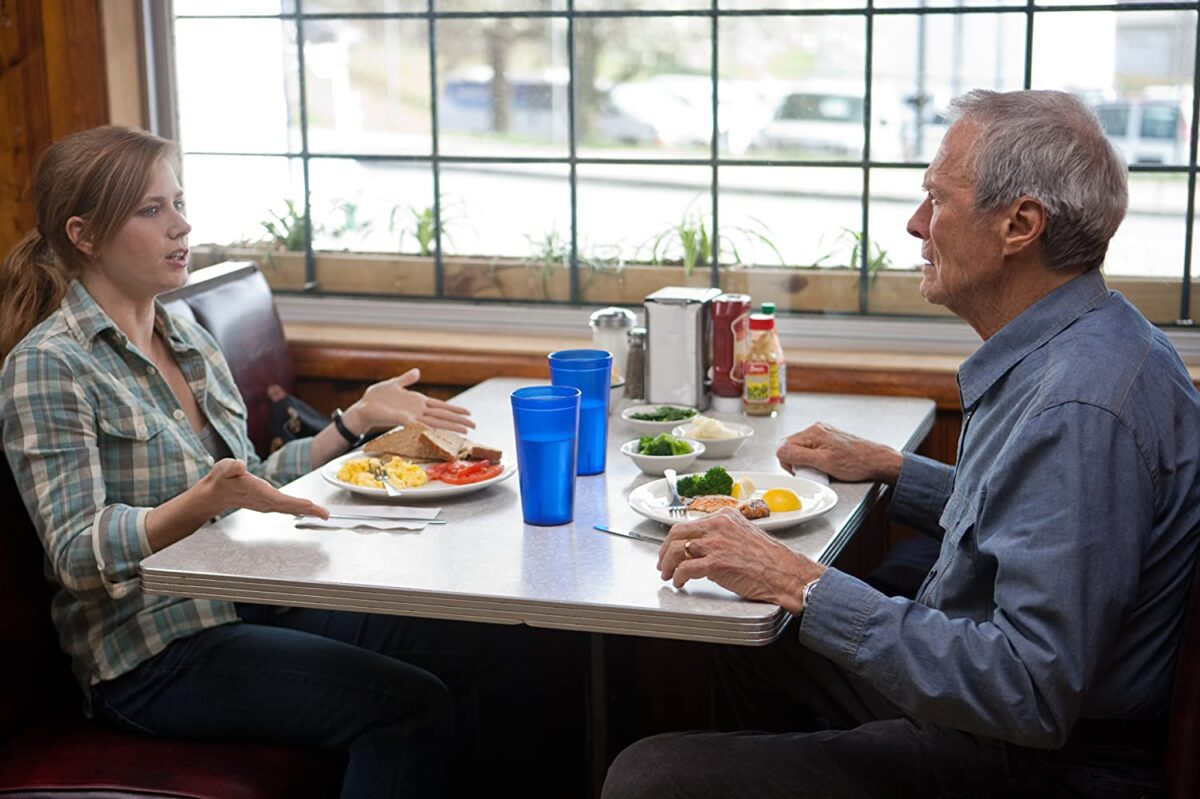 Our National Pastime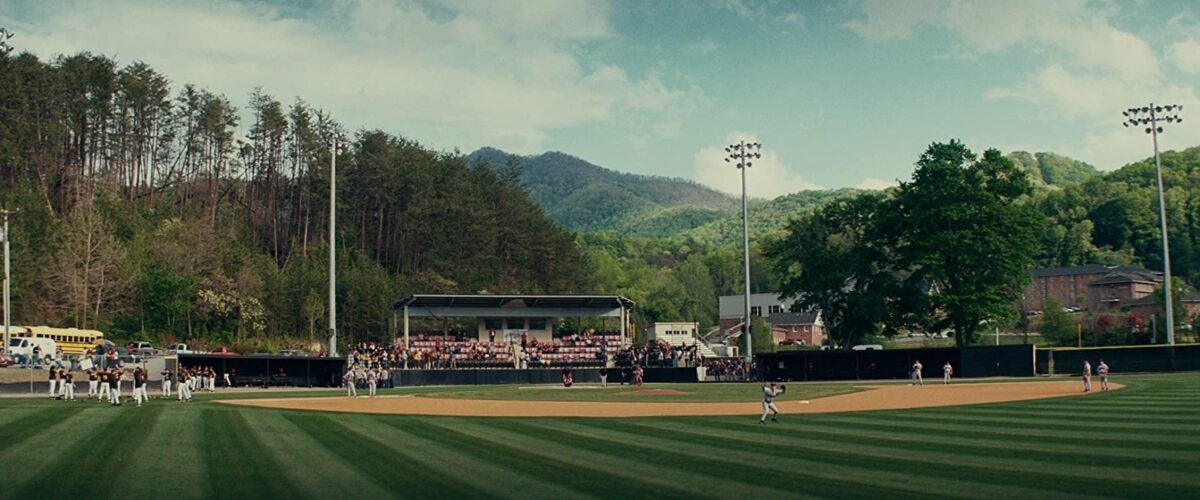 The baseball movie is an inherent piece of Americana, regardless of the era. The timeless "Crack!" of a wooden bat smacking horsehide, Ry Cooder-esque guitar musings on the soundtrack, the "Paff!" of big stadium lights shutting down after practice,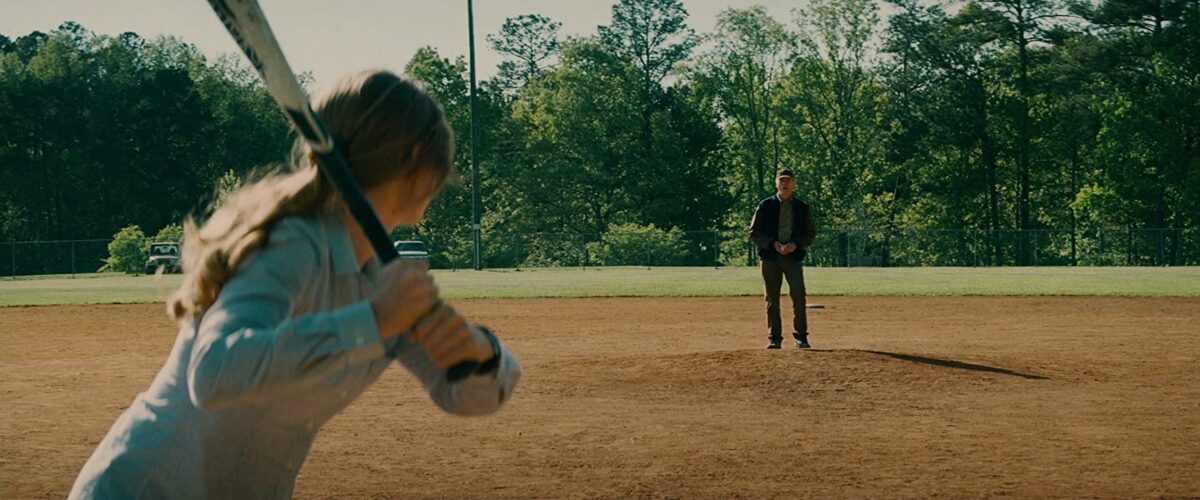 and the inevitable showdown between a super batting talent up against a dangerous pitcher, or a super pitching talent up against a dangerous batter—these are some of our favorite American things, and "Trouble With the Curve" reminds us of that.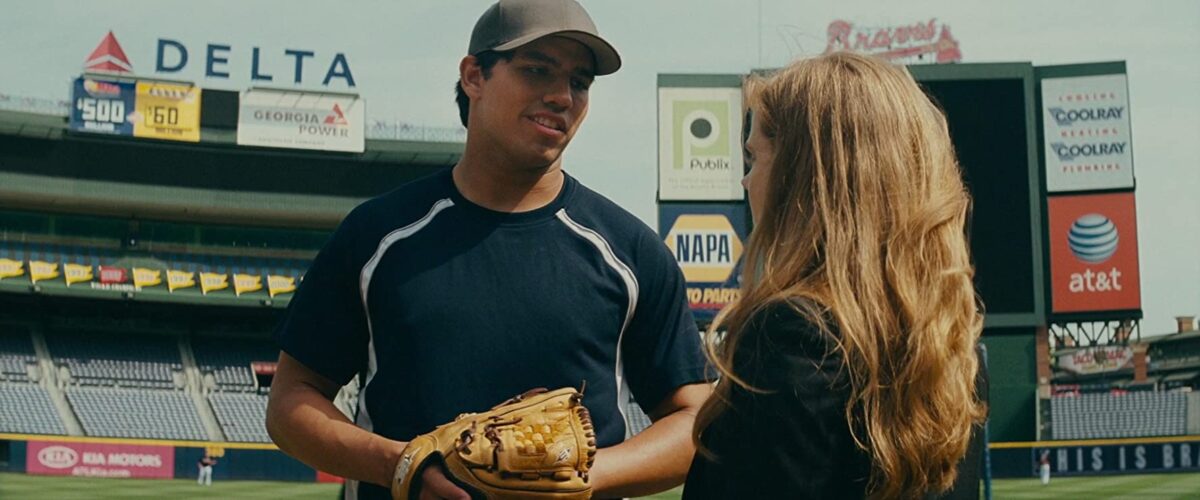 While 2011's "Moneyball" made a strong case for sabermetrics (statistical analysis measuring in-game activity) as being the future of the game, "Trouble With the Curve" makes just as strong a case for tried-and-true, in-the-field scouting as being the foundation that the house of baseball was built on, and therefore nondismantle-able. Make that: nondis-MickeyMantle-able.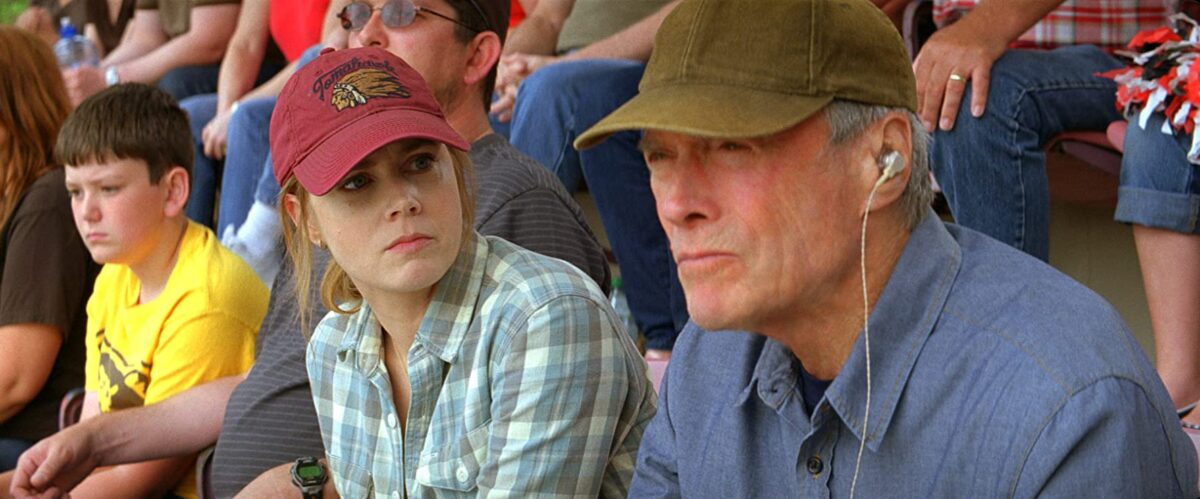 'Trouble With the Curve'
Director: Robert Lorenz
Starring: Clint Eastwood, Amy Adams, Justin Timberlake, John Goodman
Running Time: 1 hour, 51 minutes
Rating: PG-13
Release Date: Sept. 21, 2012
Rating: 4 stars out of 5