An elderly car enthusiast's astonishing collection of 230 rare classic cars has been discovered by a Dutch auction house, and the lot, including European and American cars collectively worth millions, is soon to be sold at auction.
One particular, "undeniably stylish and sophisticated" sports car from the 1950s is expected to fetch in excess of 675,000 euros.
Former professional car dealer Ad Palmen of the Netherlands, 82, had been collecting cars for decades. He stored them in a church and two "dry but dusty" warehouses in Dordrecht until his ailing health forced him to sell them all. Hans van der Pluijm, the owner of Classic Car Auctions, will be overseeing the international online auction of the lot known as The Palmen Barnfind Collection, in collaboration with Gallery Aaldering, on May 19.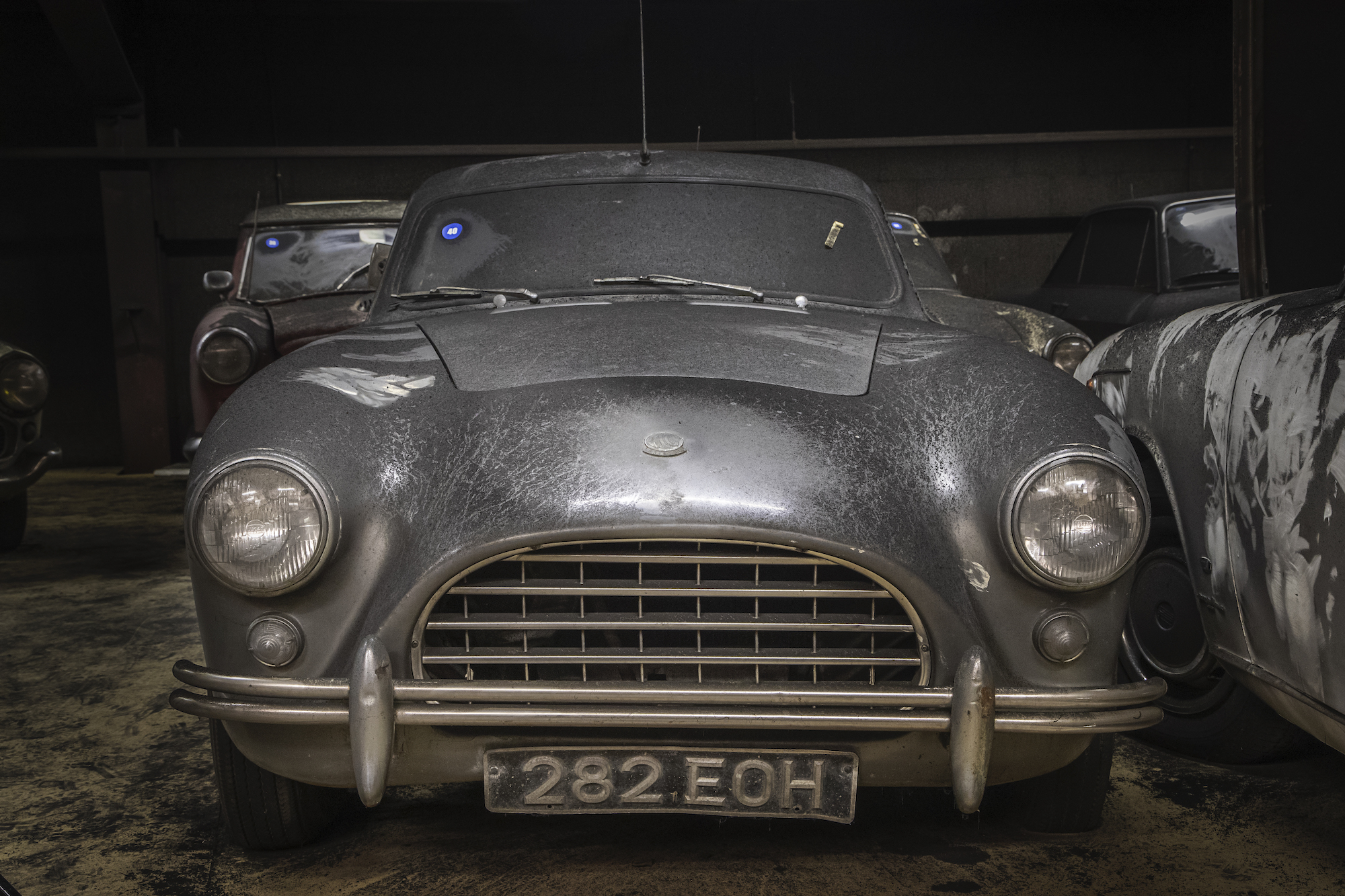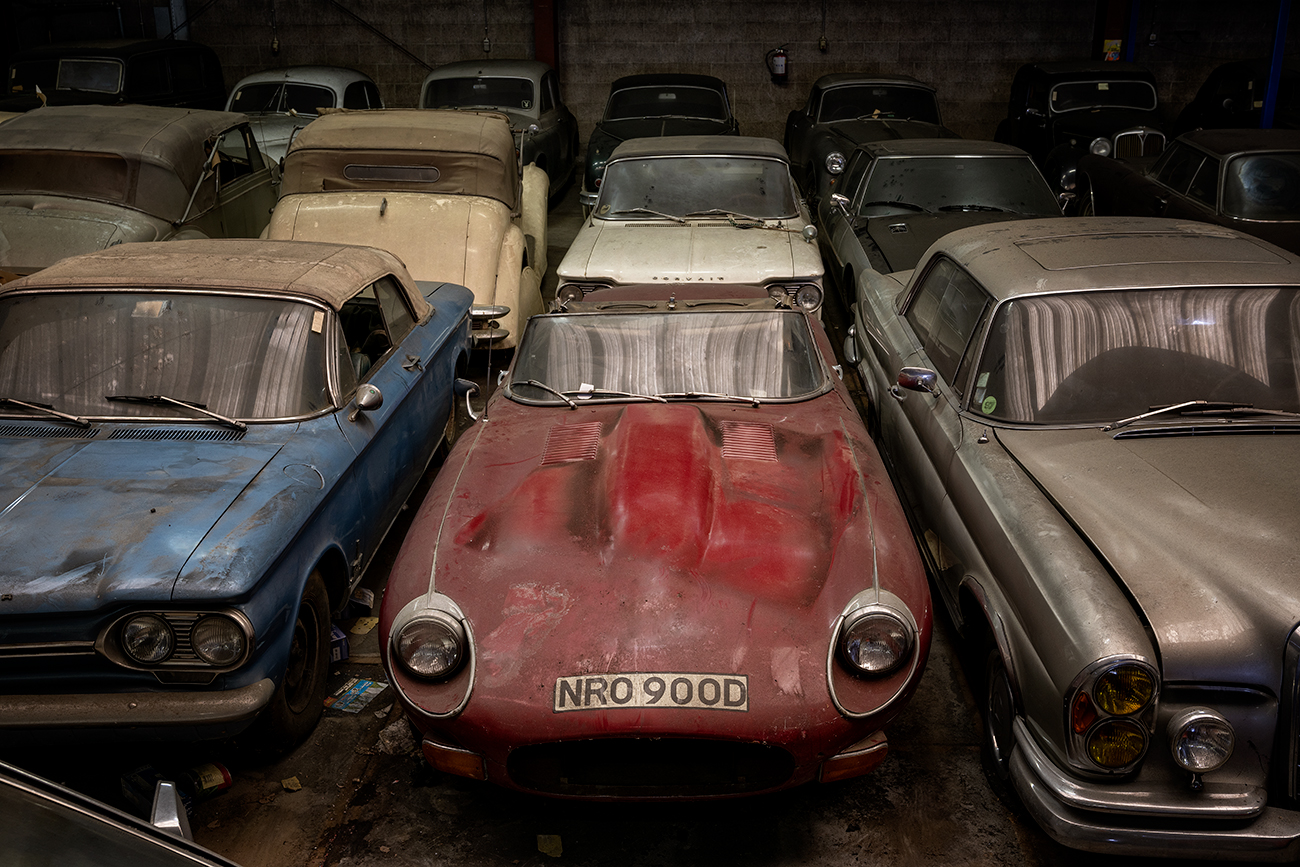 "I knew Mr. Ad Palmen and his collection for more than ten years," Pluijm told The Epoch Times. "Mr. Palmen started collecting cars approximately 40 years ago, with a yellow Lancia B20 being the first car. Over the years, his collection grew substantially. The variety is more than eclectic. He had a refined taste and extensive knowledge of rare and special cars."
According to Pluijm, Palmen's favorites were represented in his 230-strong collection, including Italian brands Alfa Romeo, Lancia, Maserati, and Ferrari; the French brand Facel Vega; German brands BMW, Mercedes, and NSU; British brands Jaguar, Aston Martin, and Rolls-Royce; American classics Chevrolet, Cadillac, and Ford; plus more.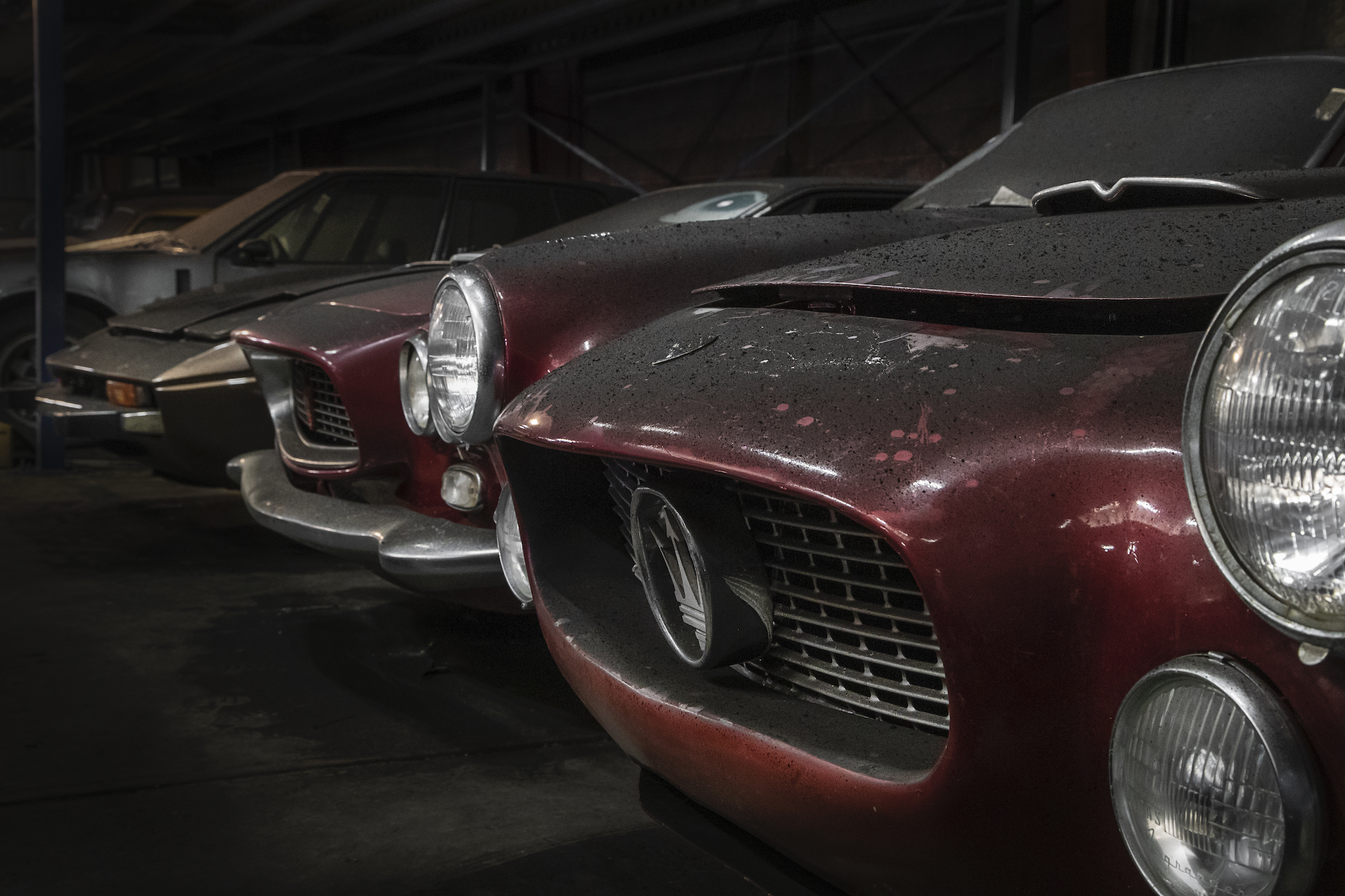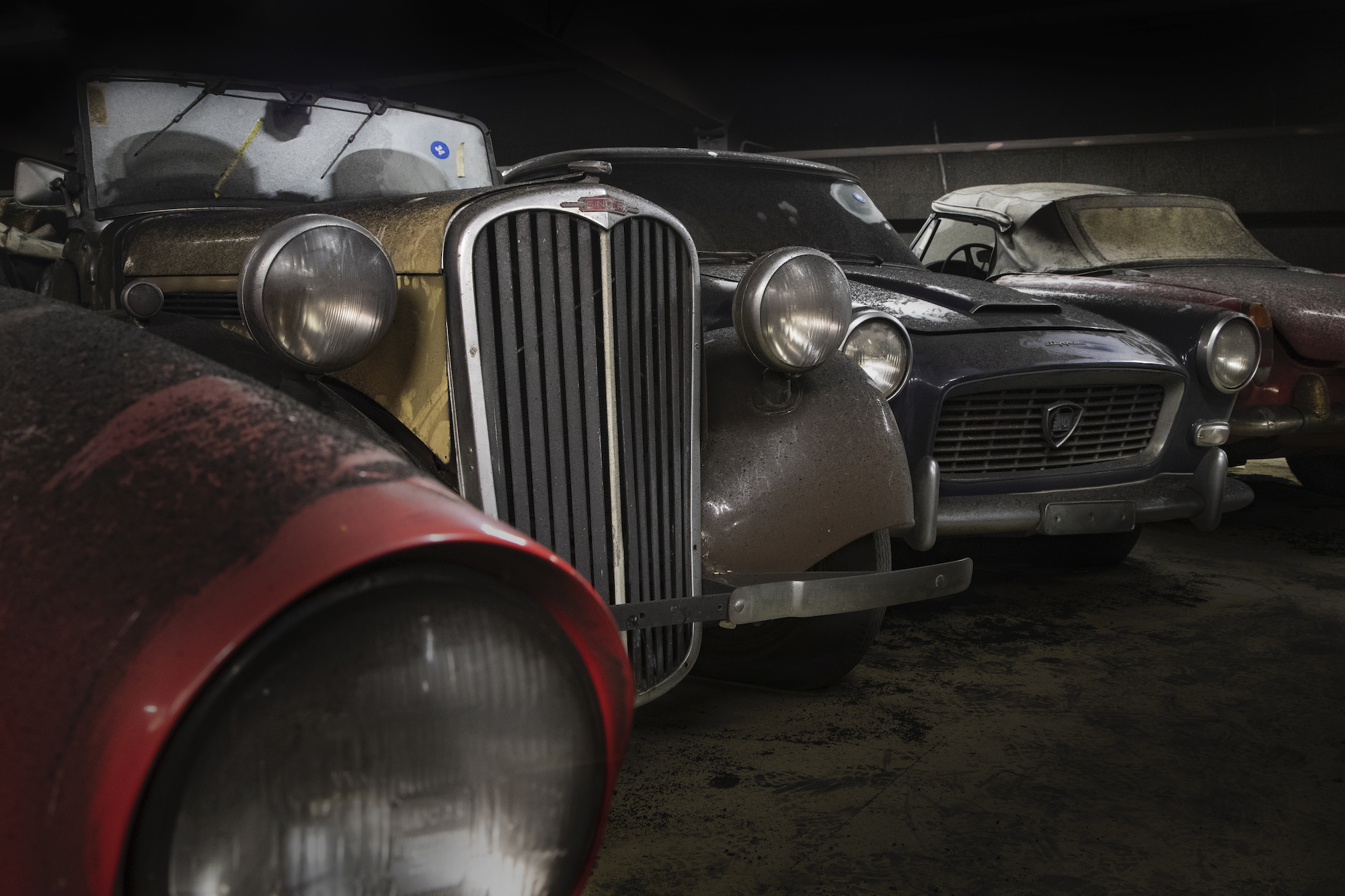 Most of Palmen's cars were acquired in their original condition, unrestored. Palmen had been starting them on a regular basis to keep their engines from seizing and had performed routine maintenance himself. He seldom sold a car once it entered his collection.
"He rarely showed the collection to anyone, so very few people knew of its existence," Pluijm said, adding, "You can definitely call it one of the best-kept secret car collections of Europe. … It is unlikely that anyone will ever see a collection of this caliber and condition again in their lifetime."
Among his most prized cars, the Lancia Aurelia B24 Spider America 1955, which is to start bidding at 100,000 euros, is expected to fetch between 670,000-875,000 euros. The B24 Spider America, with its powerful V6 and excellent handling, was "one of the fastest and most agile cars of its time," the auction house states on its website, and "to this day still captures the hearts of car enthusiasts around the world."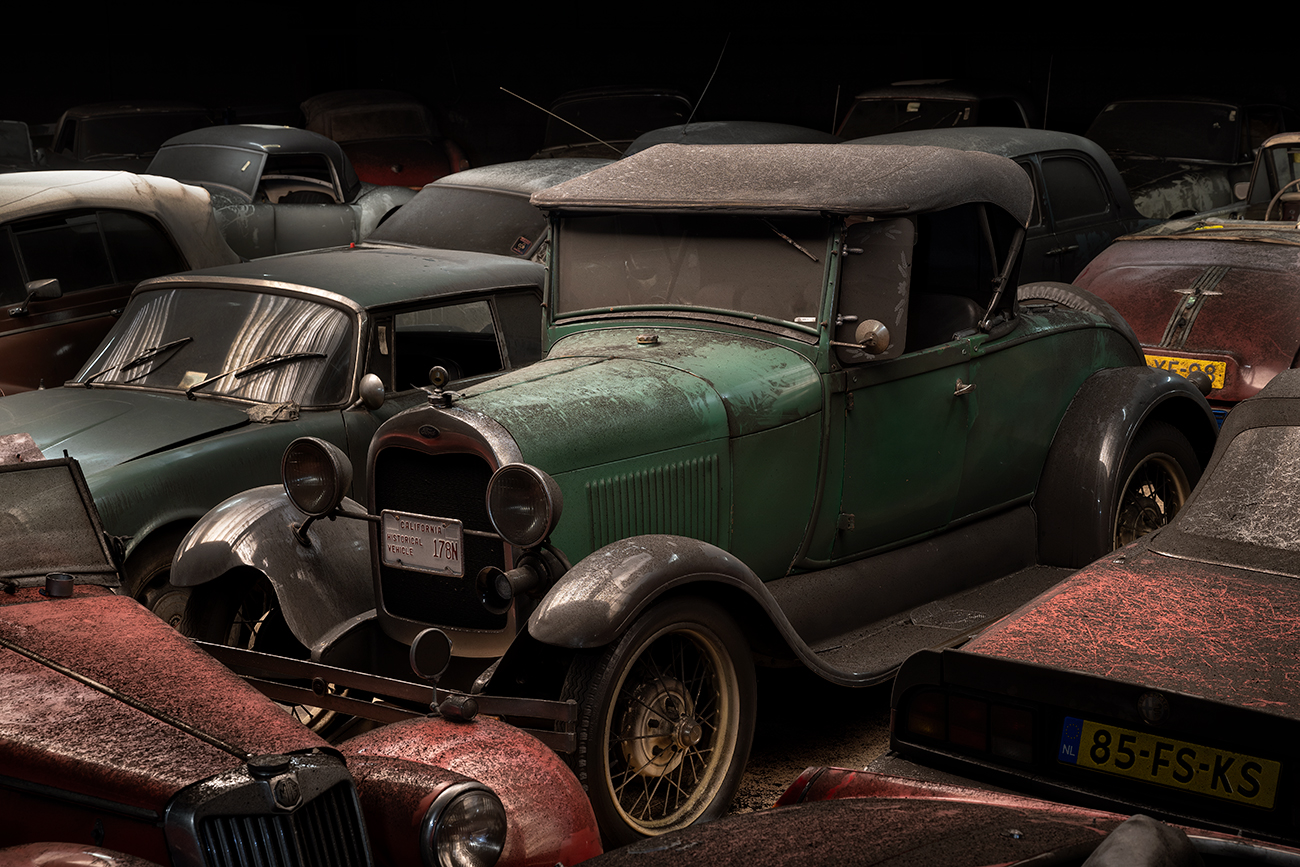 Only 181 left-hand-drive and 59 right-hand drive models were ever produced, making it "an extremely rare and valuable car, rivaling the most iconic sports cars in history," the auction house stated. It is still considered "a masterpiece of design and engineering."
Another jewel in the rough amid the collection is a red Alfa Romeo Zagato 2600SZ 1967, a rare 6-cylinder sports car with a streamlined and aerodynamic profile and a characteristic "kamm-tail" rear. Set to start bidding at 25,000 euros, this prized automobile is expected to fetch between 110,000-170,000 euros.
Palmen's neighbors told Gallery Aaldering that despite their regularly asking Palmen for a peek inside the massive warehouse over fifteen years, it "never came to a viewing."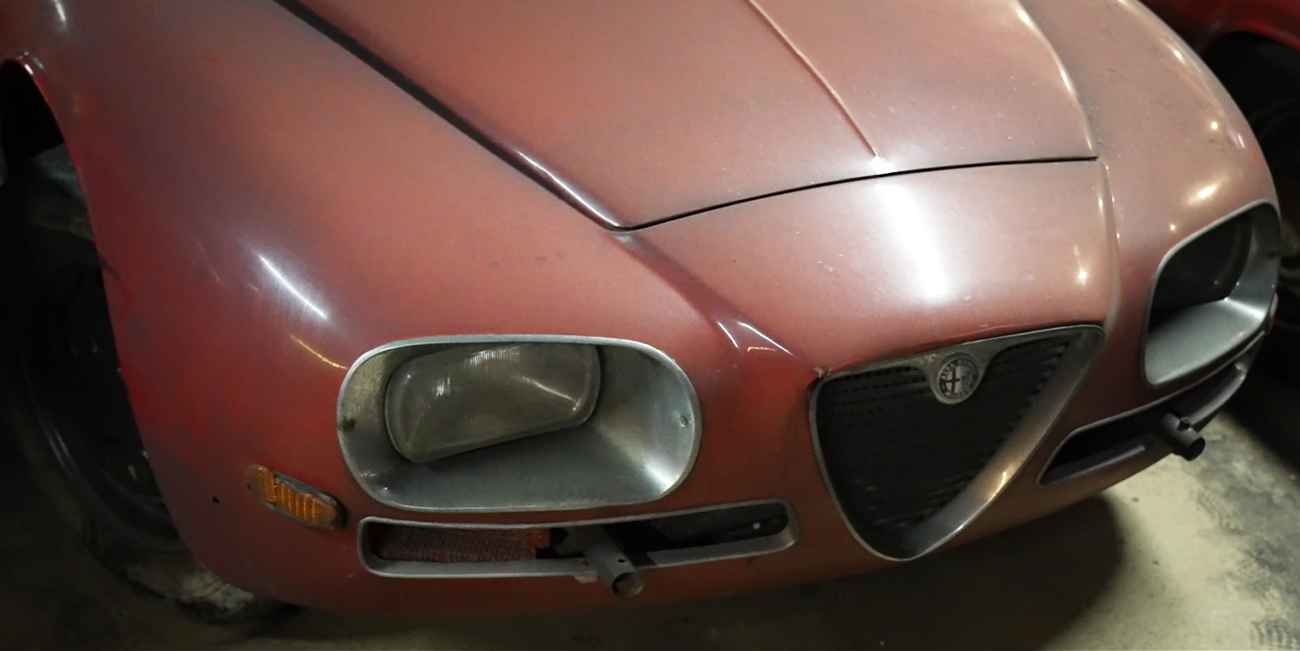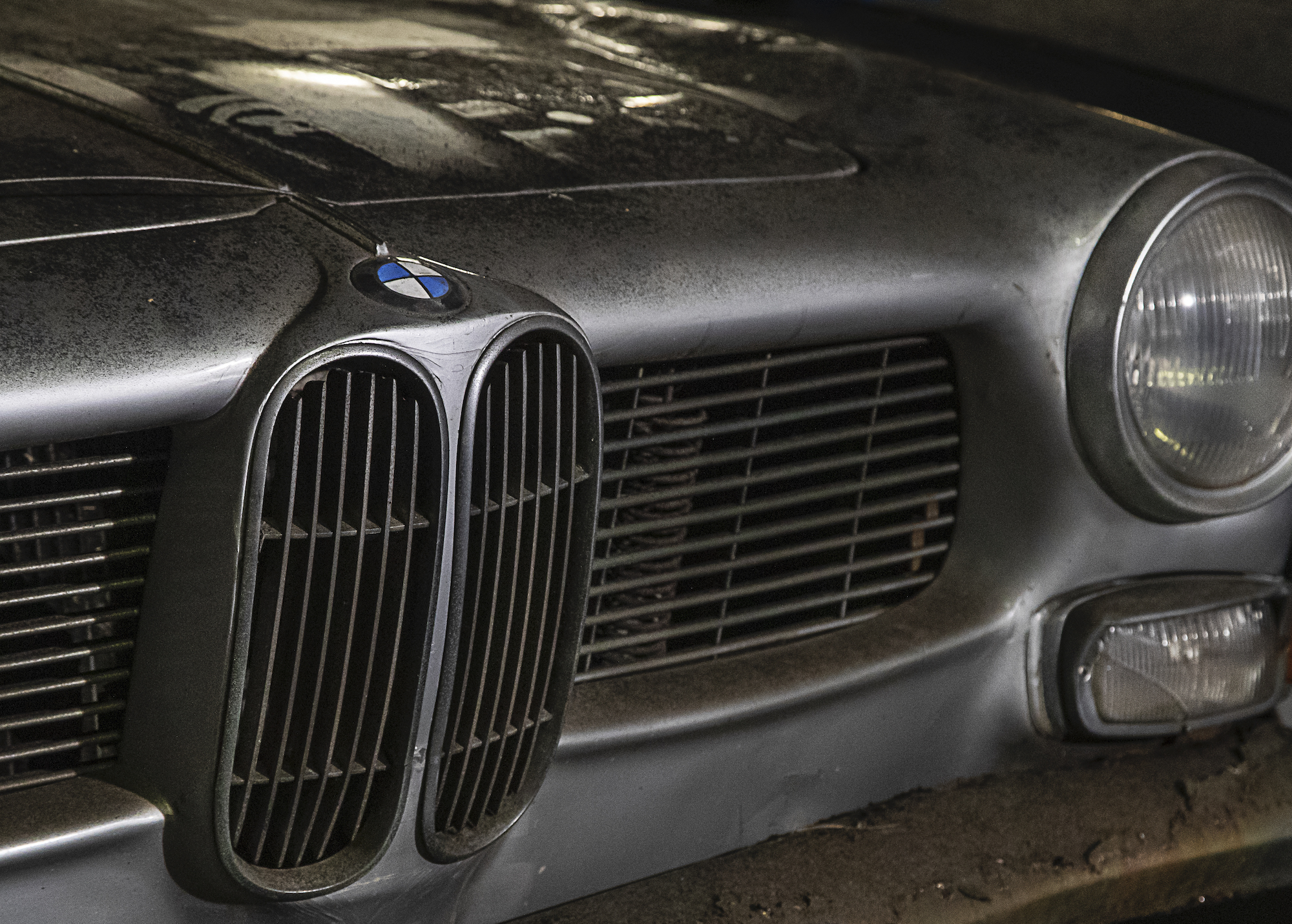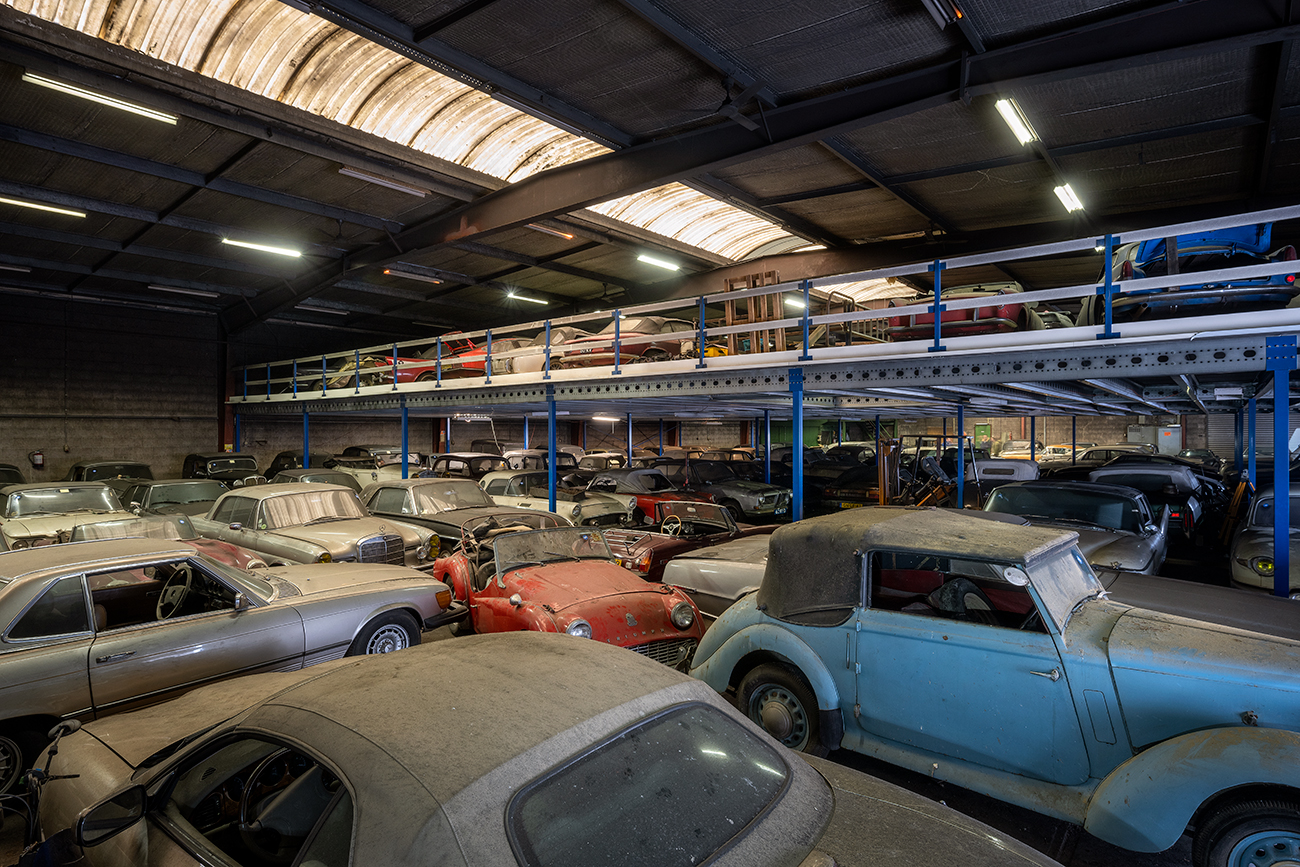 Carlo Te Lintelo of Gallery Aaldering told CNN that the true extent of Palmen's collection was only revealed after a fire broke out at his largest warehouse in 2022, and speedy first responders were able to prevent the cars from being destroyed.
Palmen, who now suffers from dementia, does not have any known relatives and, sadly, remains too ill to share more of his story. Pluijm plans to honor his dedication to classic cars with a special publication at the time of auction.
The auctioneer told The Epoch Times, "I am sorry for him that his collection will fall apart; as a tribute, we will publish a book/catalog with the entire collection. We hope the new owners will cherish them as much as he did."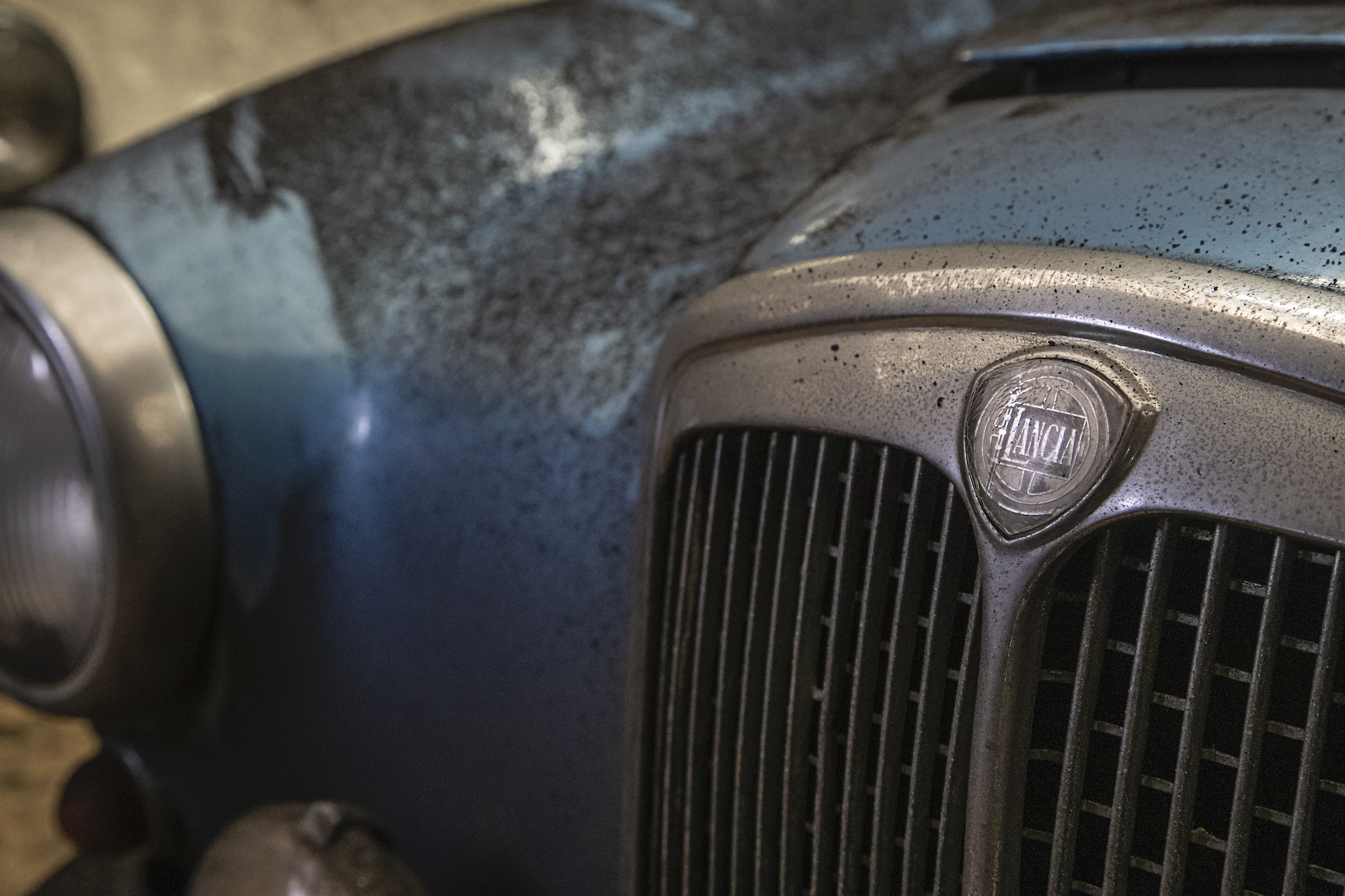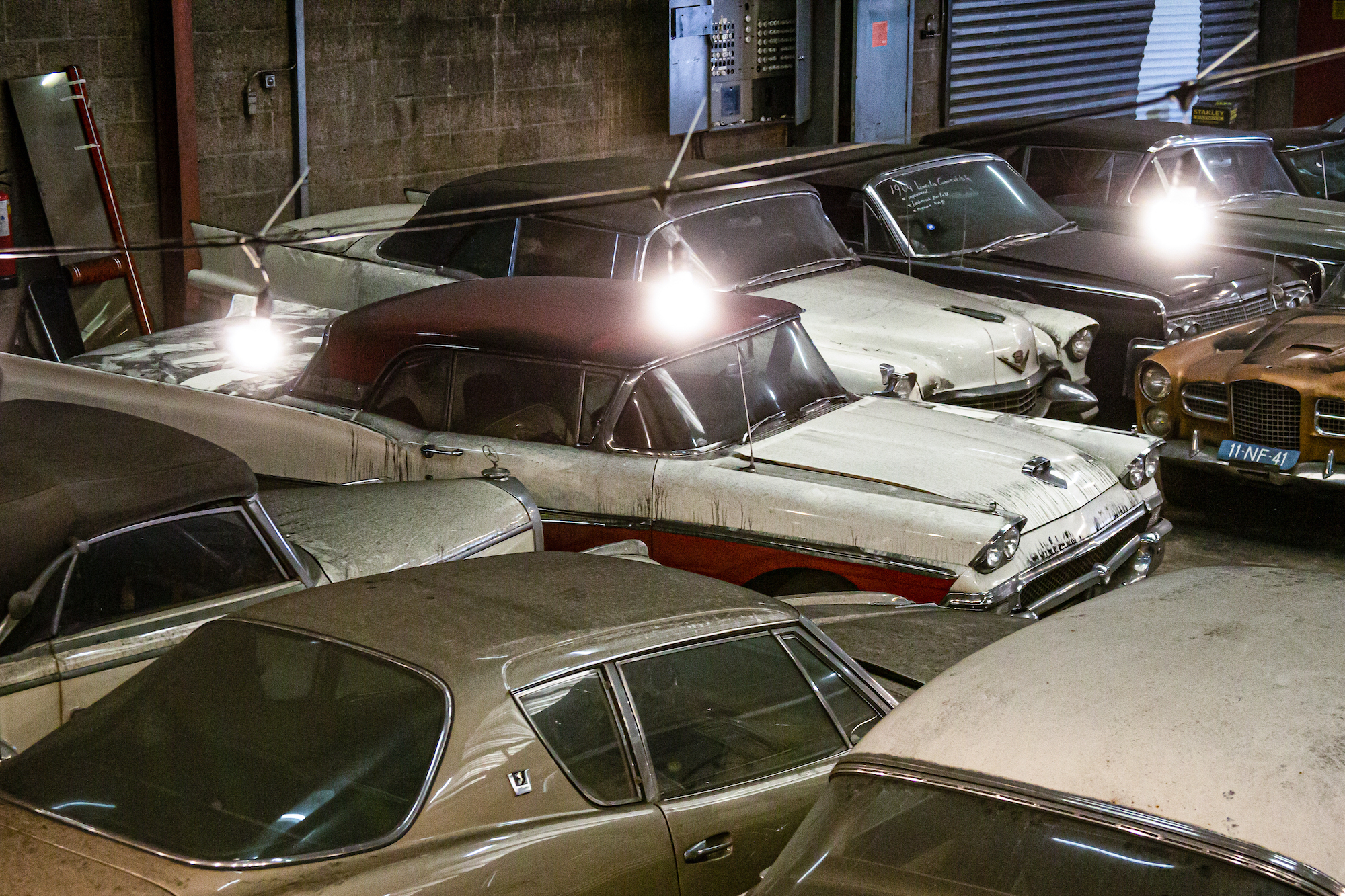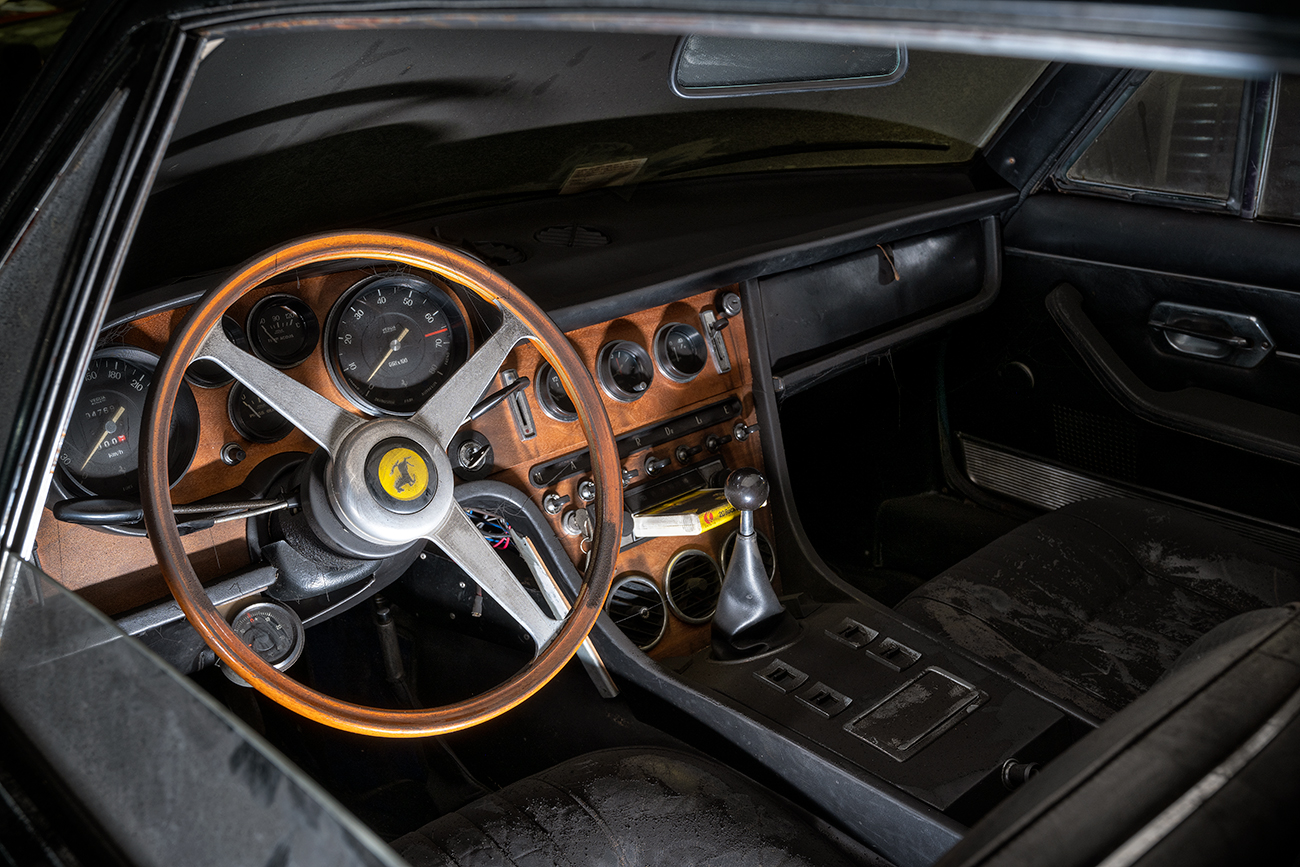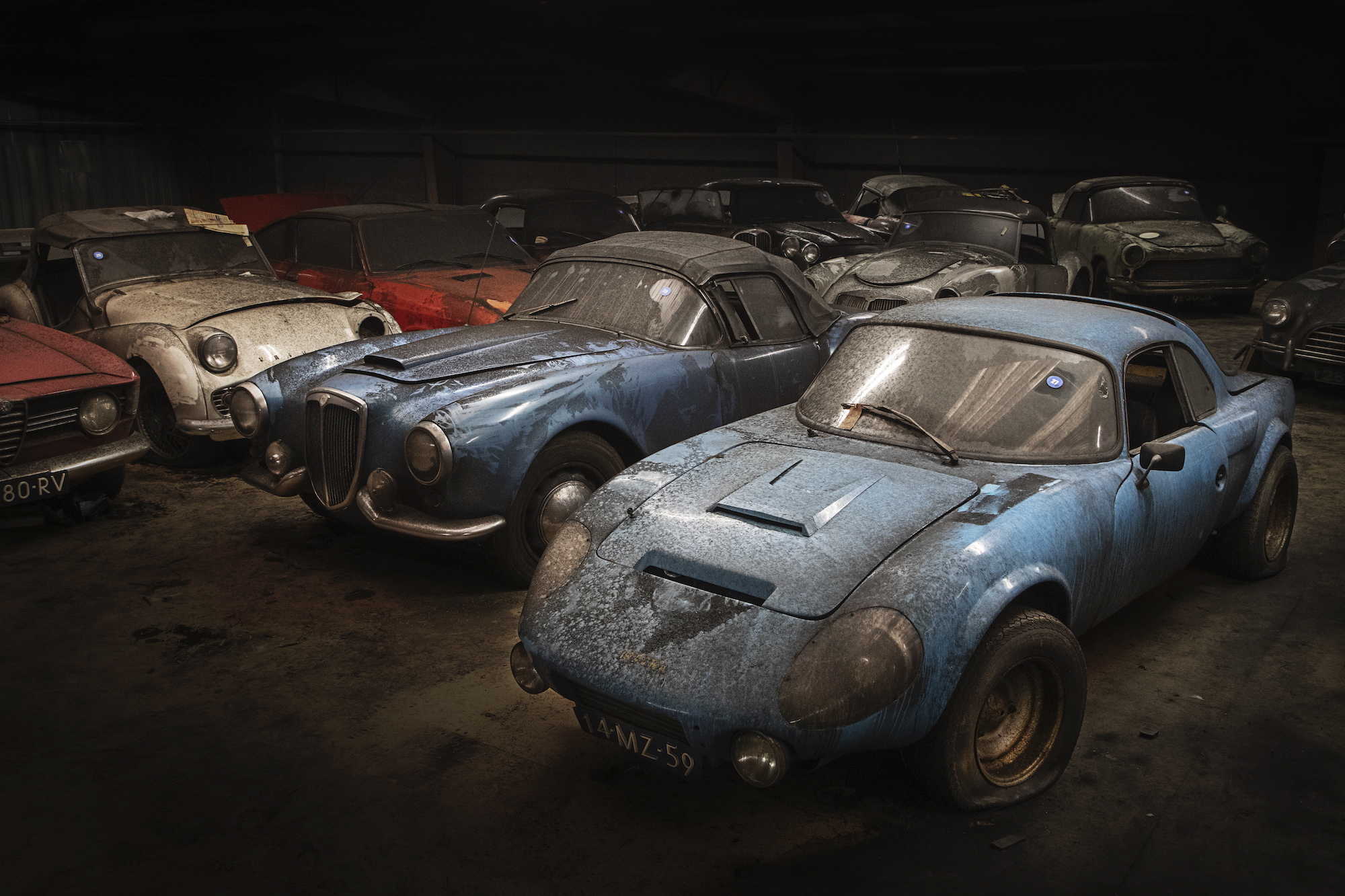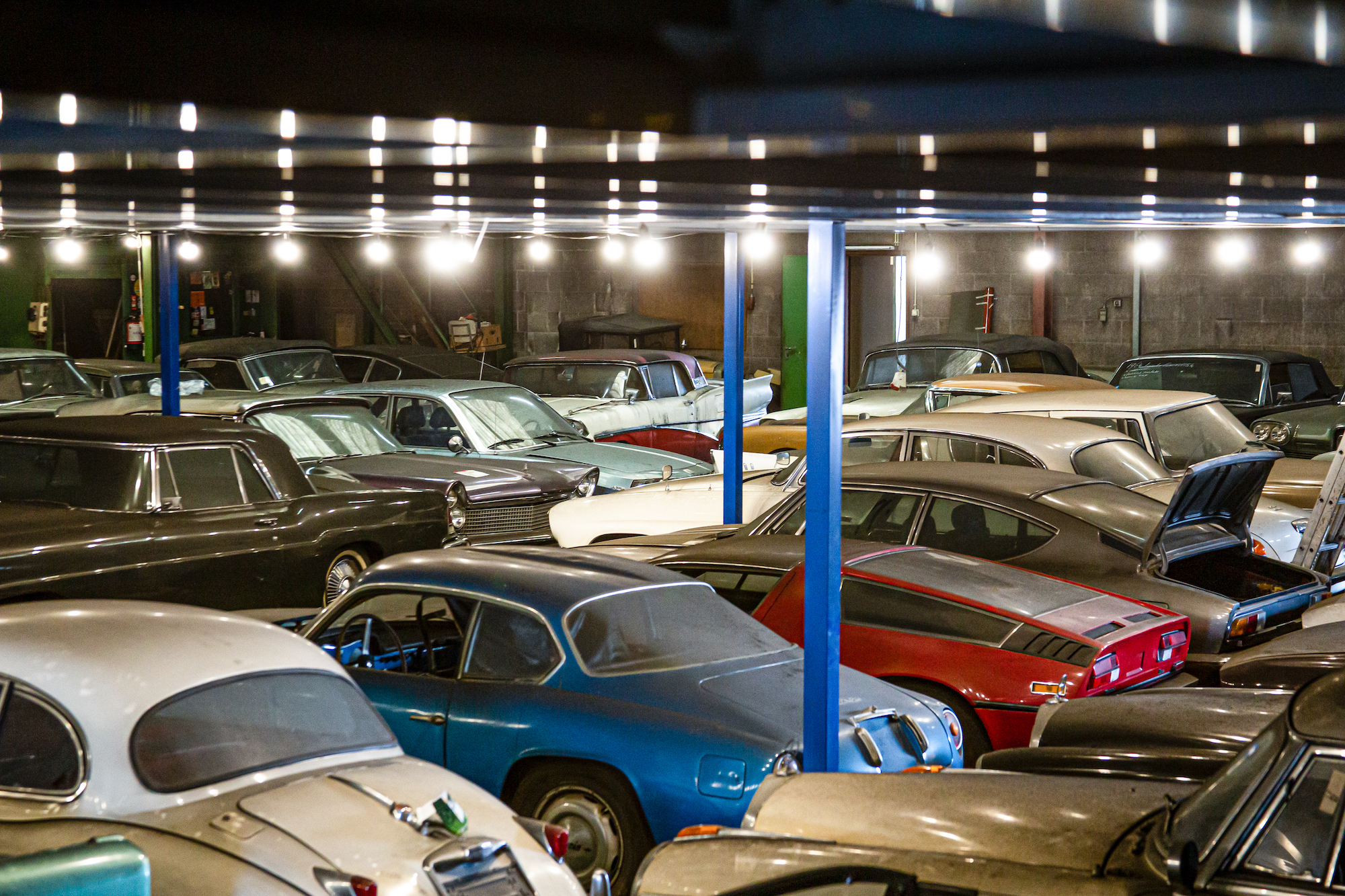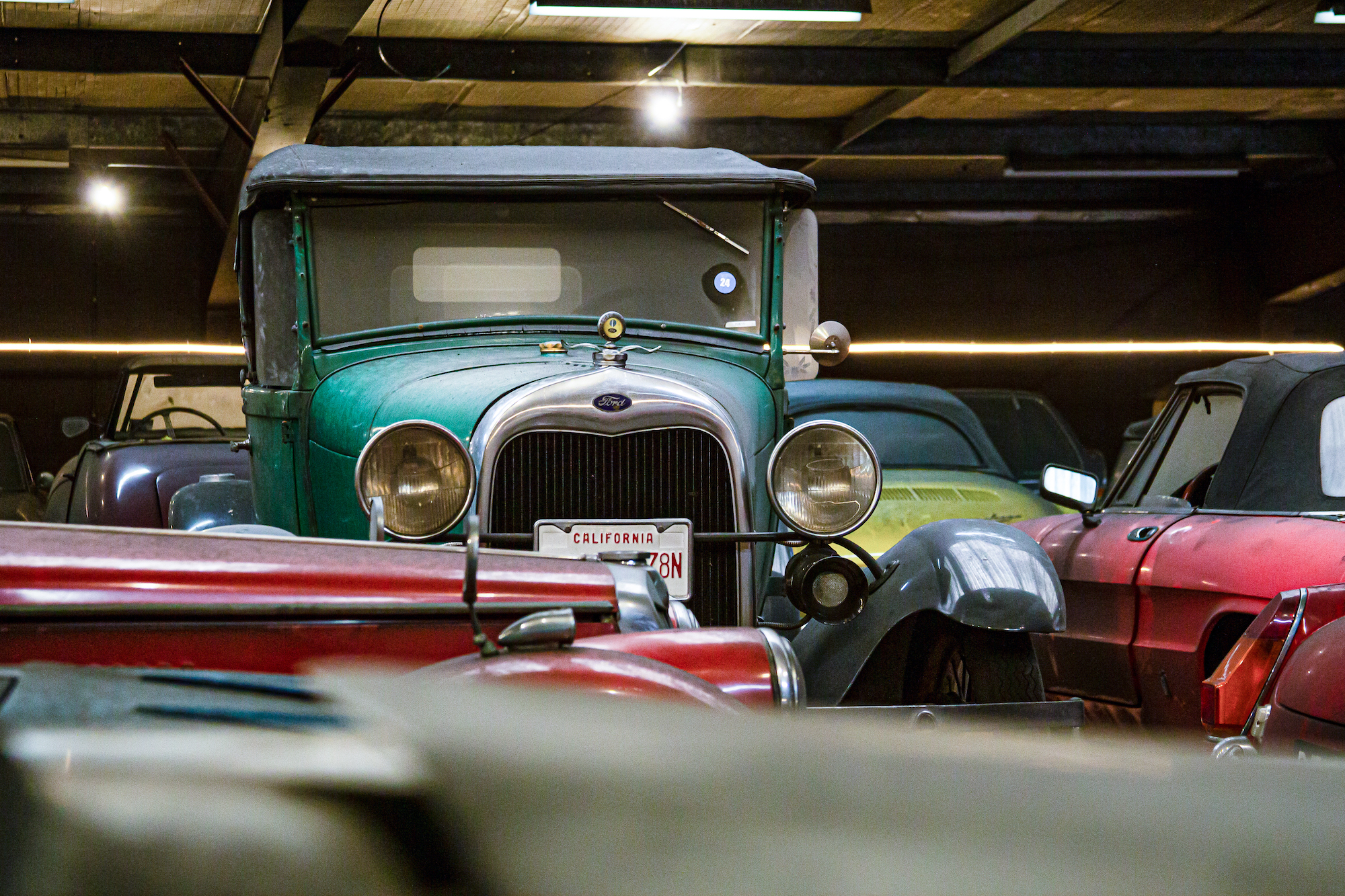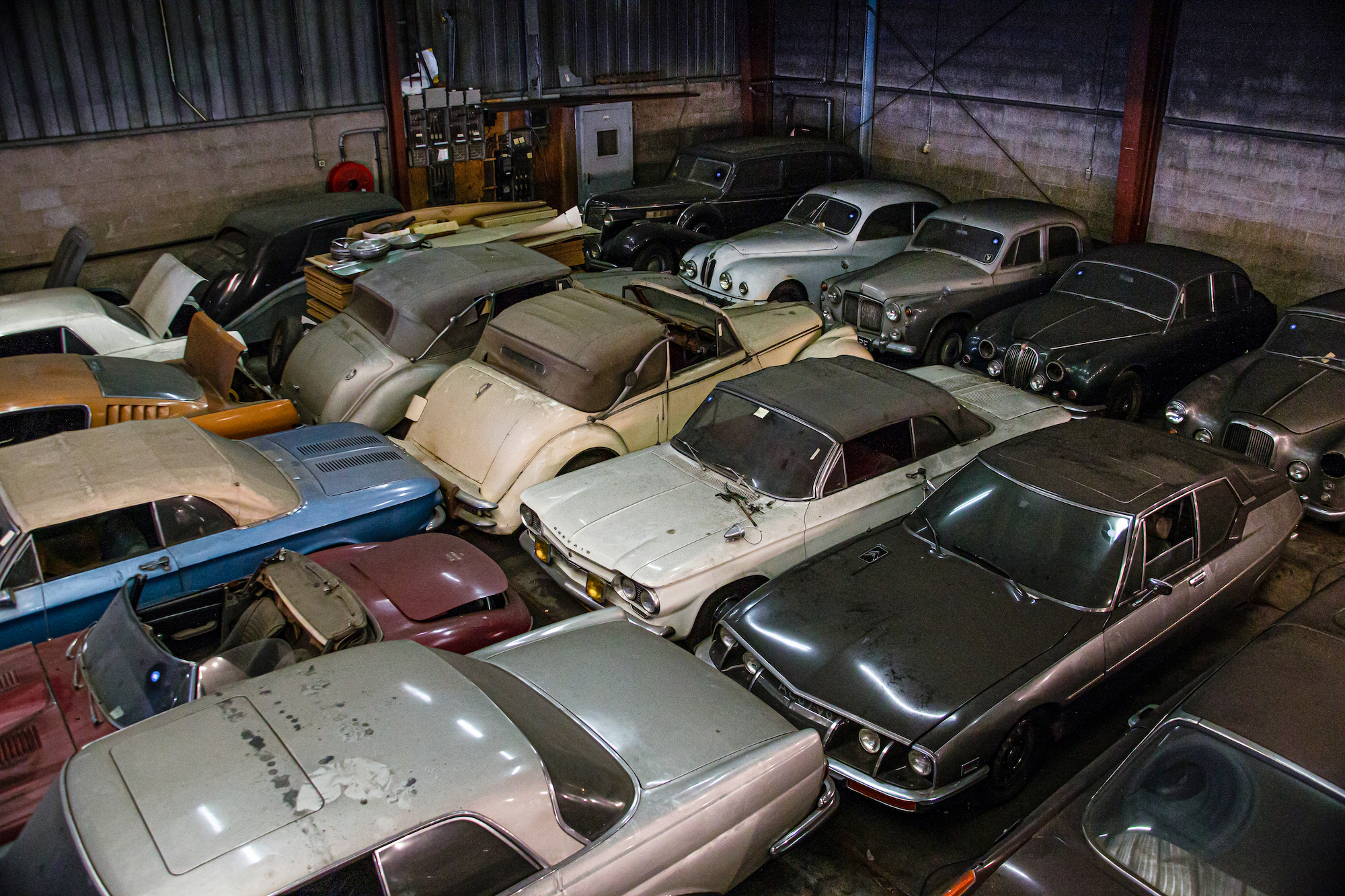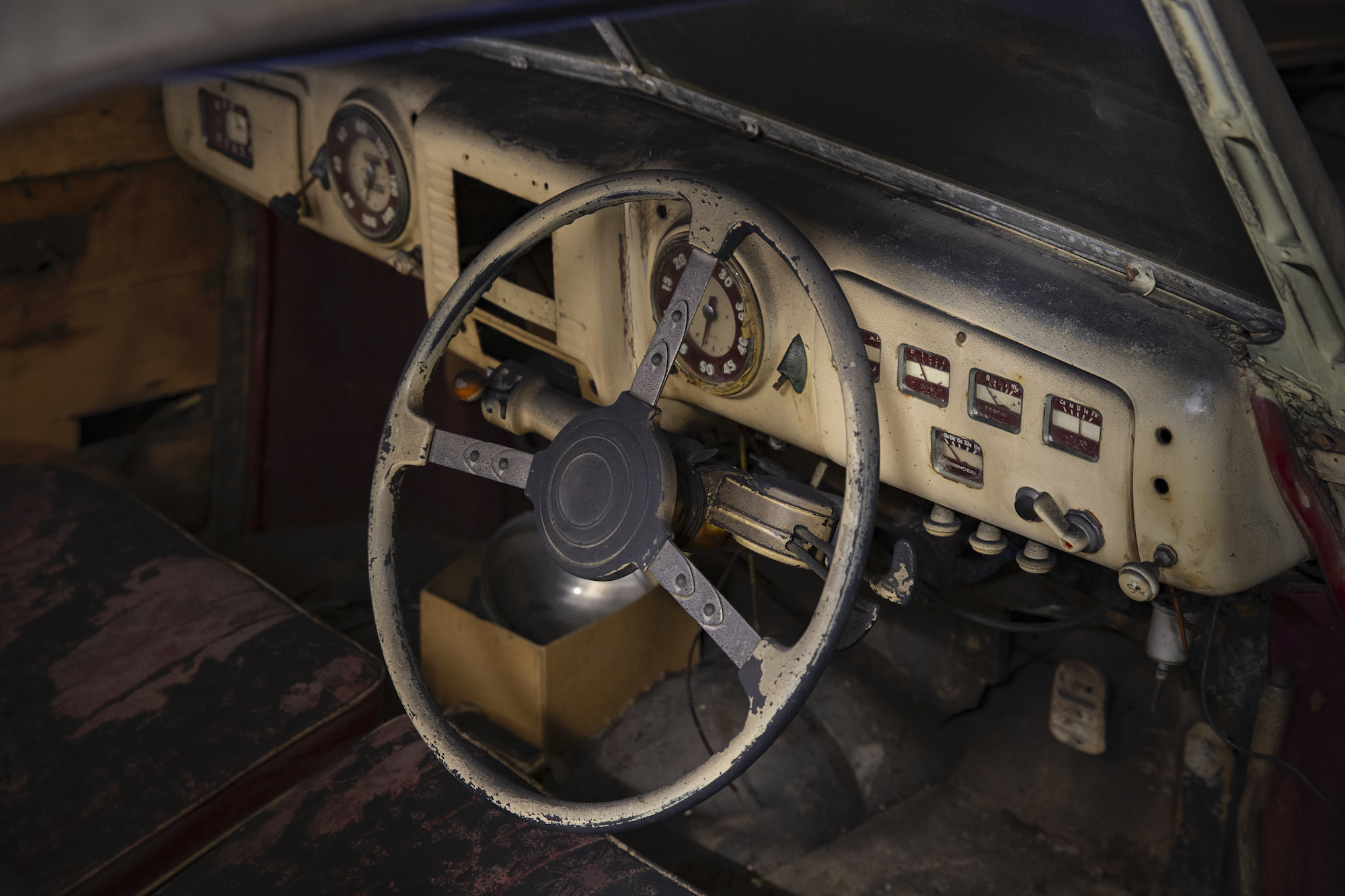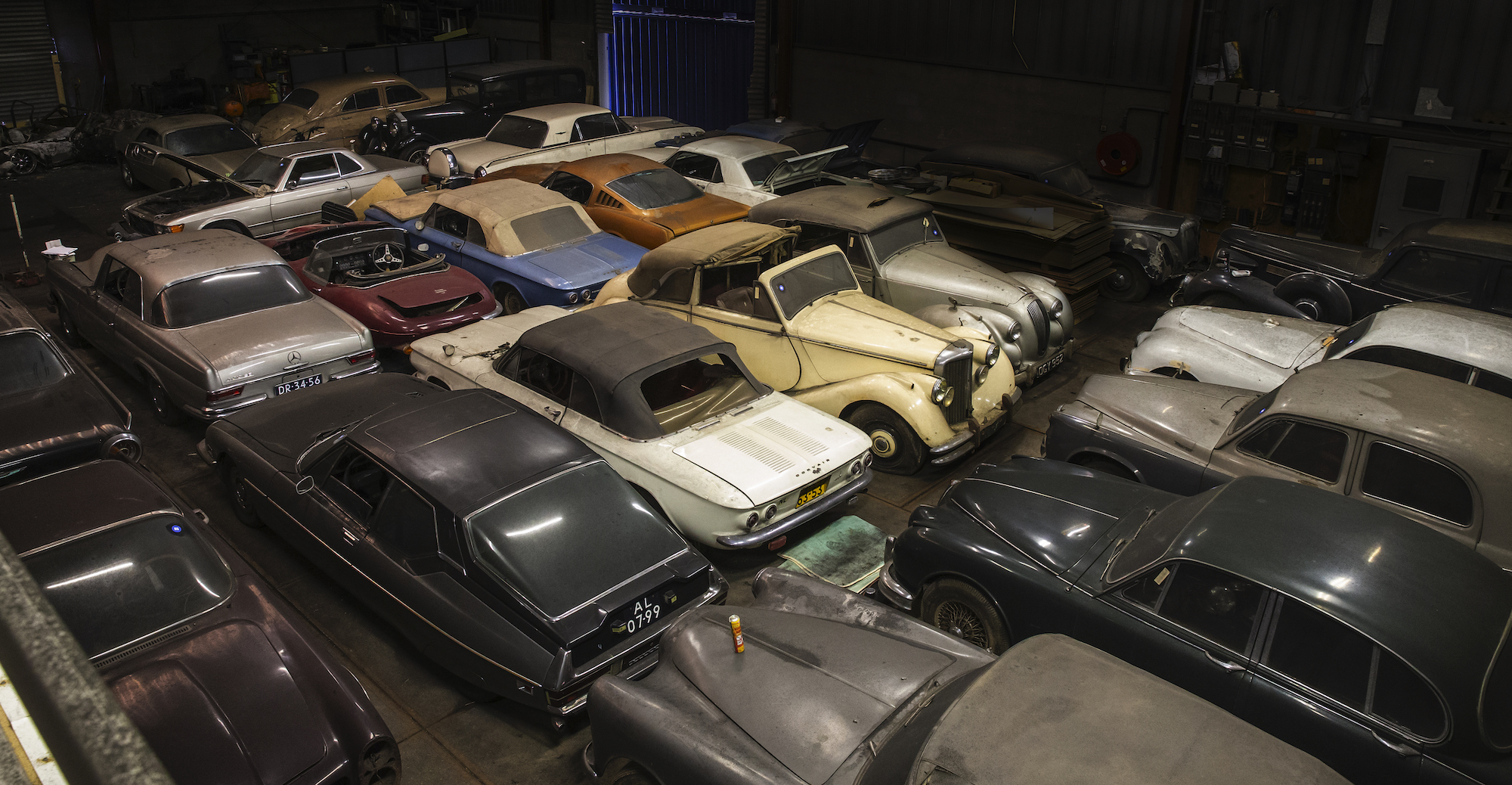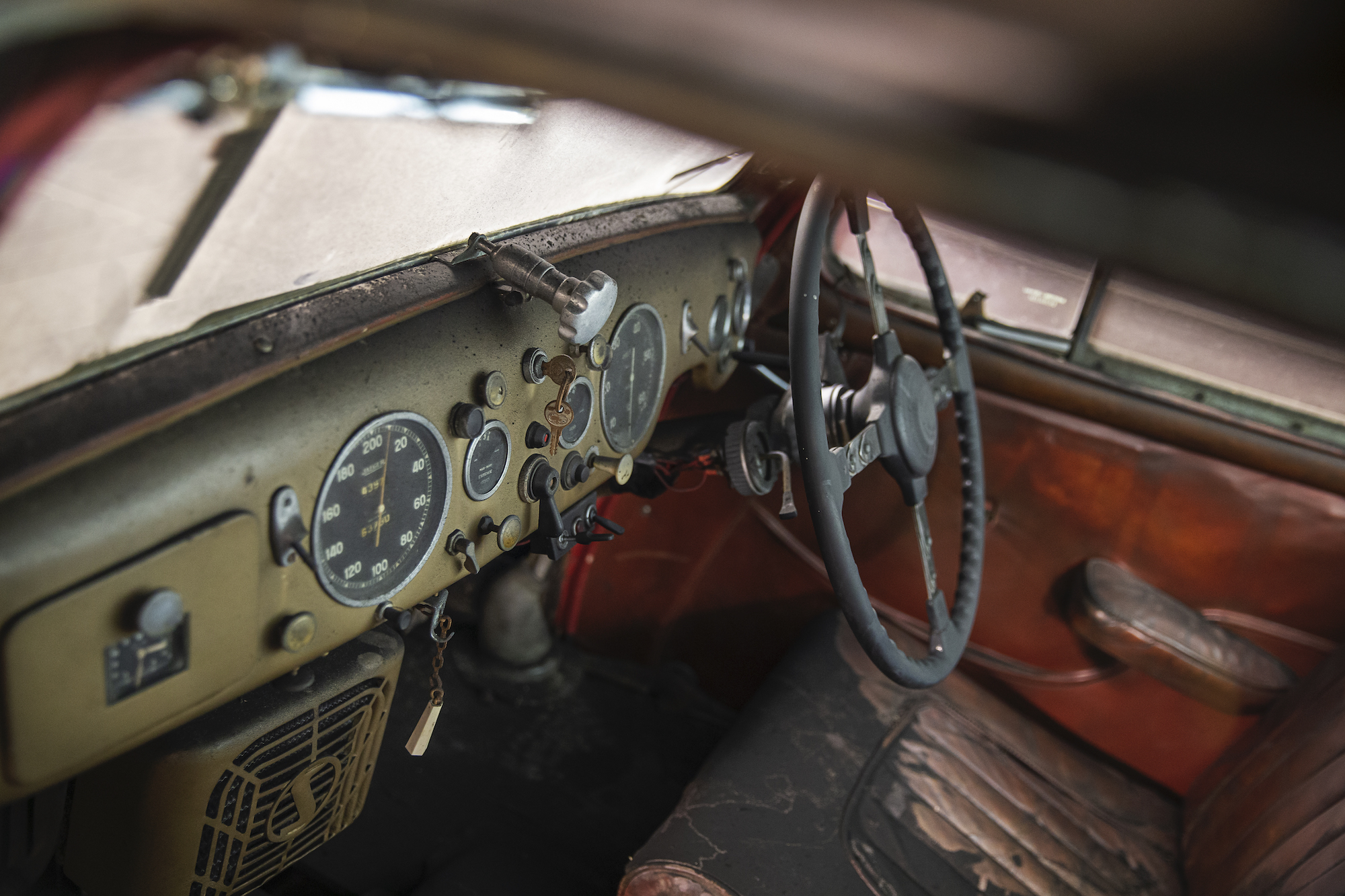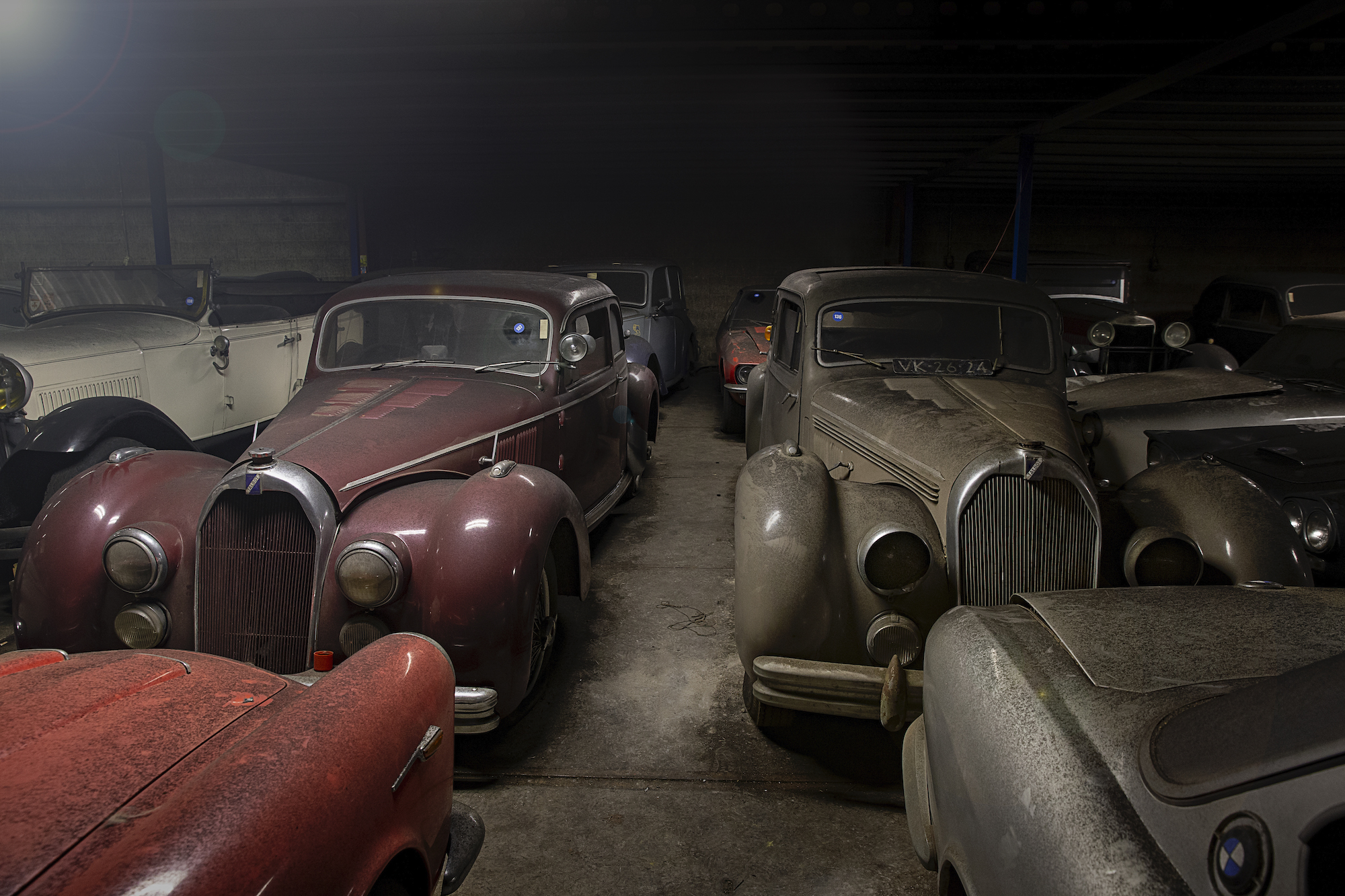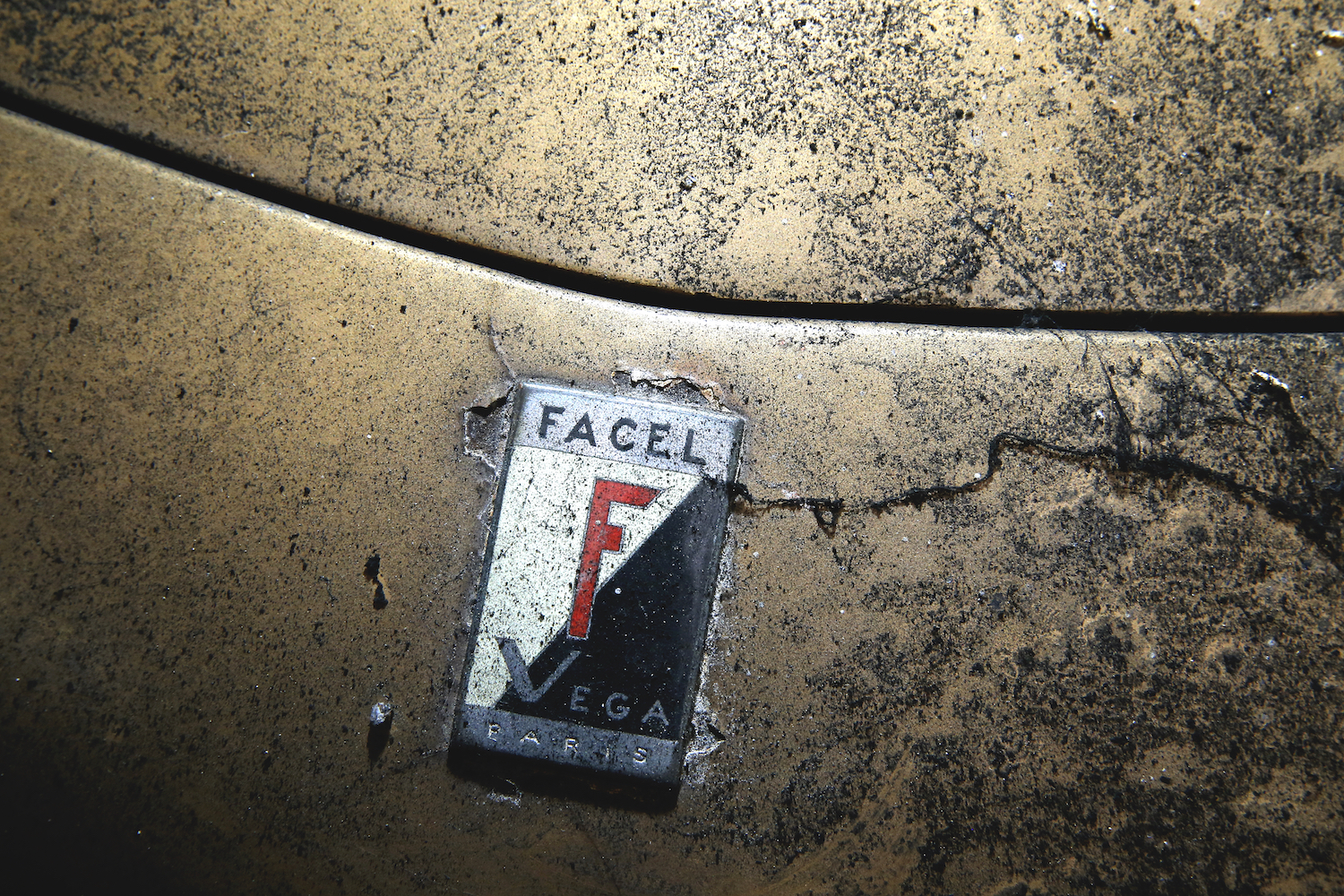 Share your stories with us at emg.inspired@epochtimes.com, and continue to get your daily dose of inspiration by signing up for the Inspired newsletter at TheEpochTimes.com/newsletter