A Tennessee mother was unexpectedly thrown into life as a single parent with a newborn baby daughter with Down syndrome. Determined to overcome the struggles ahead, the mom and baby formed an unbreakable bond and are now inspiring people with special abilities.
Today, Hannah Grace is a healthy, happy 6-year-old, and her mother, Stephanie Mullowney, is a portrait photographer championing people with special needs. Stephanie wants the world to meet her greatest inspiration, her daughter, and learn to love diversity.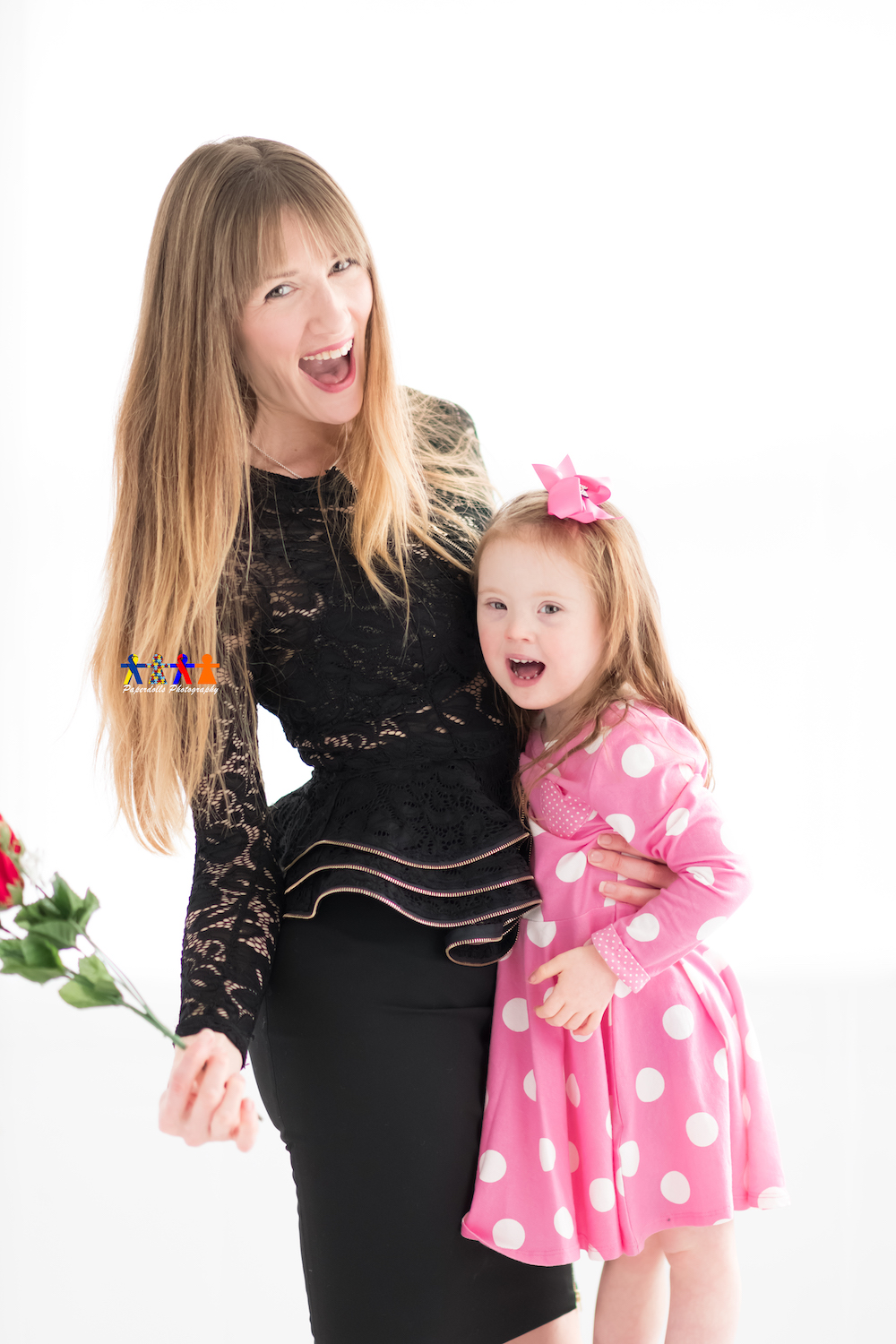 Hannah was born in the spring of 2014 in Nashville, Tennessee. The first few days and weeks were desperately hard for the new mom and her baby girl; Stephanie's husband left them when Hannah was just 5 days old.
"His exact words were, 'Stephanie, our daughter is defective,'" Stephanie wrote, sharing her story on Faith It. "His tone was as if he were spelling it out for me because I wasn't getting it. My heart shattered into pieces."
Stephanie knew she felt differently. "I knew that my beautiful daughter was not a mistake," she said.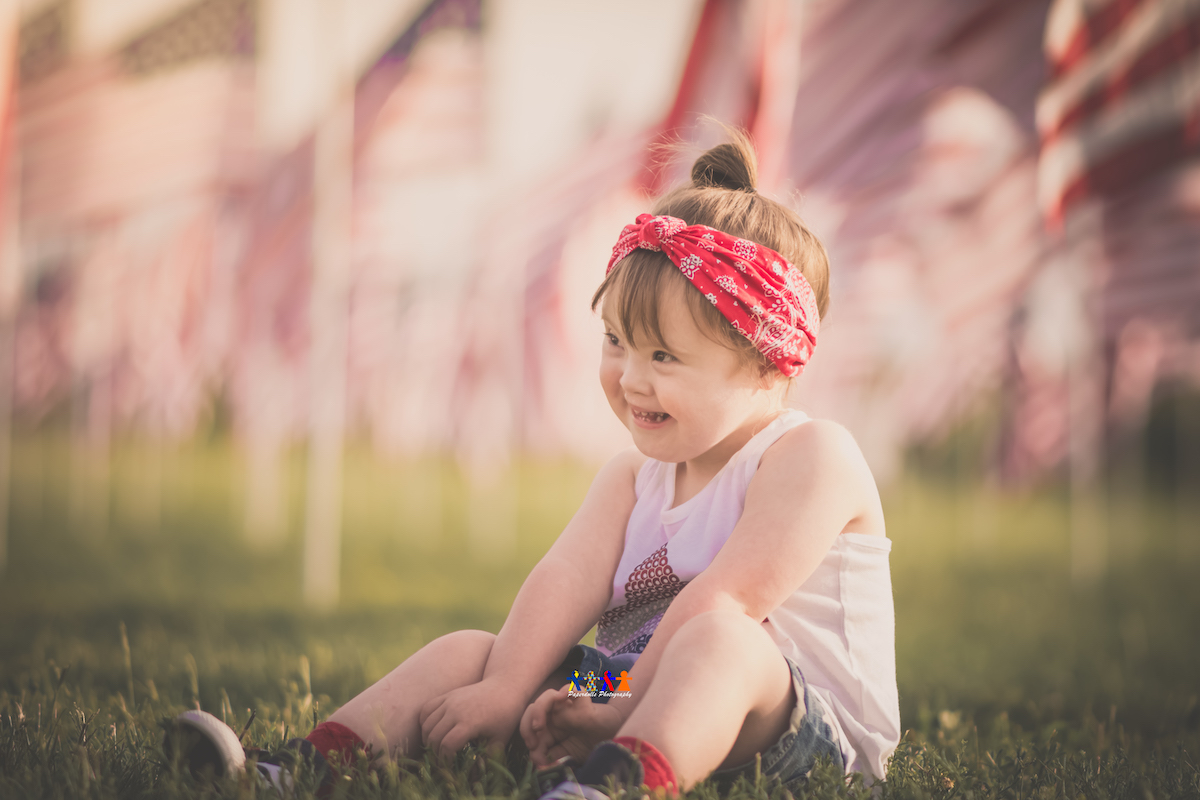 Doctors diagnosed Hannah with three holes in her heart.
"[W]e were dealing with all of that, didn't have a home to call our own, didn't have a car, [or] a job at the time," Stephanie told Fox 17 Nashville.
But Stephanie soldiered on as a single parent and soon found that giving both herself and Hannah a good life was not only possible but hugely rewarding. Hannah's heart healed on its own, and she started to grow into a strong, healthy, joyful little girl.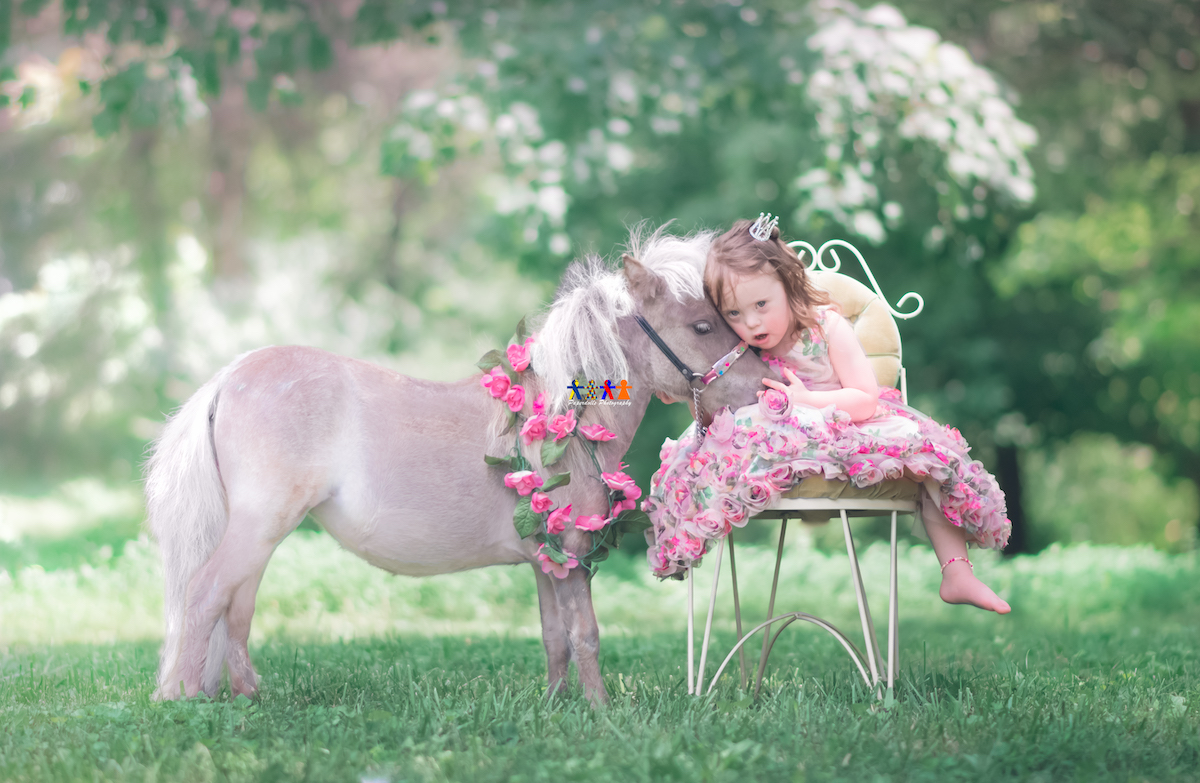 After Hannah turned 3 years of age, her mother took a pause for thought and penned a heartfelt letter on Paperdolls Photography, a portrait photography business for people with special needs that she opened in 2016.
In the letter, Stephanie wanted Hannah to know, upon reading it in the future, just how special she is.
"Dear sweet Hannah Grace," Stephanie's letter began. "My beautiful daughter, my life changer, my literal gift from God […] I want to tell you how you've impacted not only mine, but so many lives around this whole big world."
"I knew you were an angel," the proud mother continued. "You see, when Jesus made you, he gave you something very rare. It's a gift to this world though some may not realize it."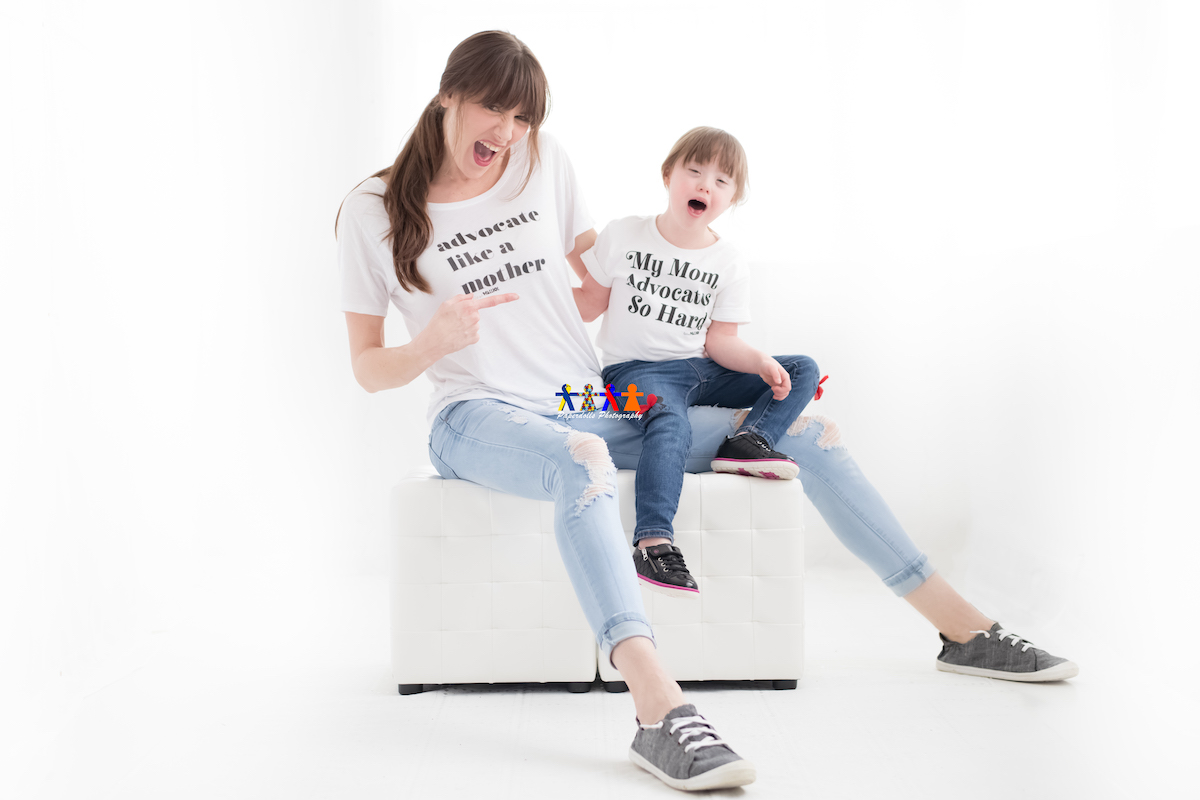 Stephanie went on to regale the many triumphs and tribulations of hers and Hannah's life together so far, before writing, "You've got me and Jesus, girl, there's no better daddy to have than Him."
"You are a blessing. You are rare. You are a celebration," Stephanie wrote. "You are fearfully and wonderfully made! You are the eighth world wonder. You are my daughter. You are a part of me and I would never ever want you any other way."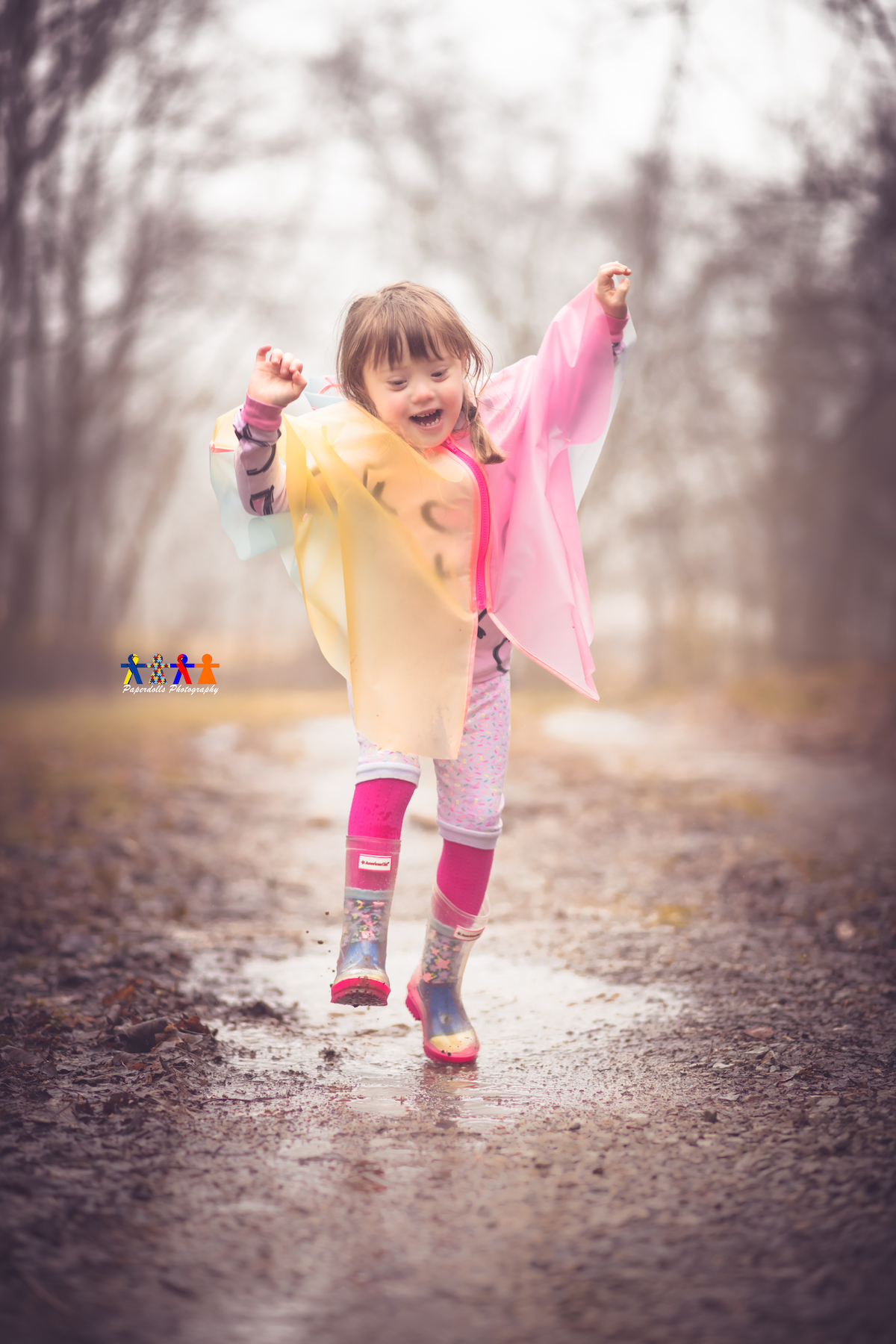 Since March 2016, Stephanie has been advocating for people with special needs through her passion for portrait photography. Her daughter was her very first subject, and the feedback was overwhelming.
"People were pouring their hearts into ours and sharing their stories with us for encouragement," Stephanie told DIGITALREV. "The more pictures I posted the more people started commenting and asking who my photographer was."
As of 2020, Stephanie is a globally published photographer, championing difference. Hannah is also an advocate herself, having taken on roles as an ambassador for the nonprofit organization Nothing Down and as a brand representative for Littlest Warrior apparel.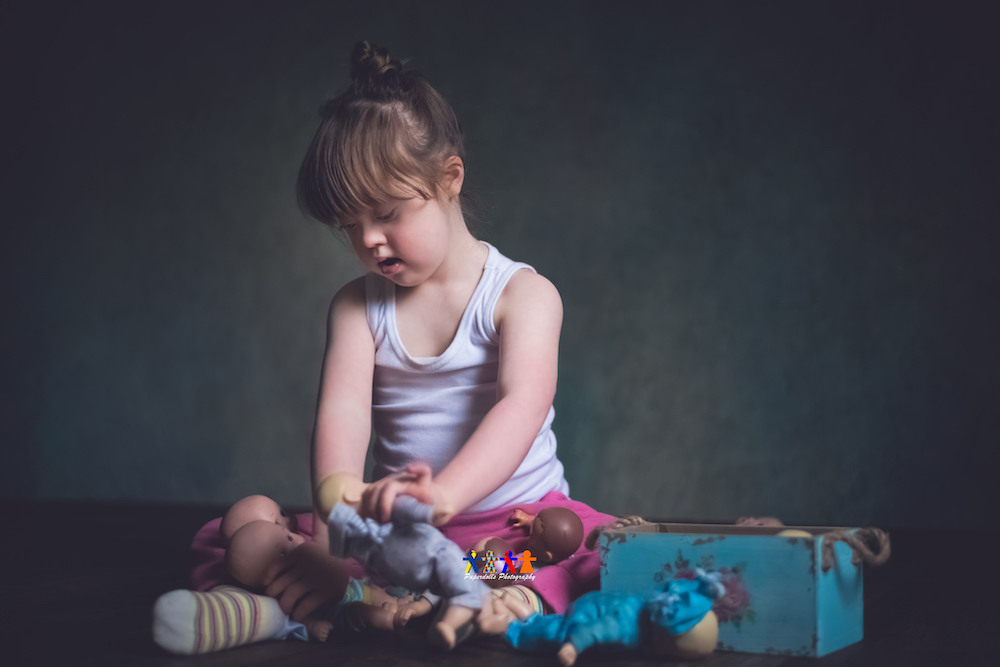 Amid her successes in work and advocacy, Stephanie's greatest love of all remains her daughter, Hannah.
"I am forever grateful for all of those who see my daughter and her life as equal," Stephanie wrote on Faith It. "I am beyond blessed to know that she is loved and adored by so many, but there is still so much work to be done, so many lives to touch, and hearts to change."
The doting mom noted that her daughter doesn't need anyone's "permission to live the life God so graciously gave to her."
"The flaw isn't in her extra chromosome at all—it's in the way you are CHOOSING to see it," she wrote. "So if you must measure a person… measure the one looking back at you in the mirror."
We would love to hear your stories! You can share them with us at emg.inspired@epochtimes.nyc