Mom Jeanean Thomas's 6-year-old daughter, Peyton, had been wanting to try skateboarding for months. With a brand-new helmet, kneepads, and board, the mom accompanied her little girl to their local skate park for a trial run.
It was there that they were approached by a skater from a group of teens. Jeanean had braced herself to use her "mom voice" to stand up for Peyton—yet what transpired left her so moved that she later penned an open letter and posted it on Facebook to express her amazement.
The mom, from Cambridge, Canada, had the letter published on Stories for the Soul on June 5. It began:
"Dear teenage boy at the skate park. You're probably about 15 years old, so I don't expect you to be very mature or for you to want a little girl on your skate ramp for that matter."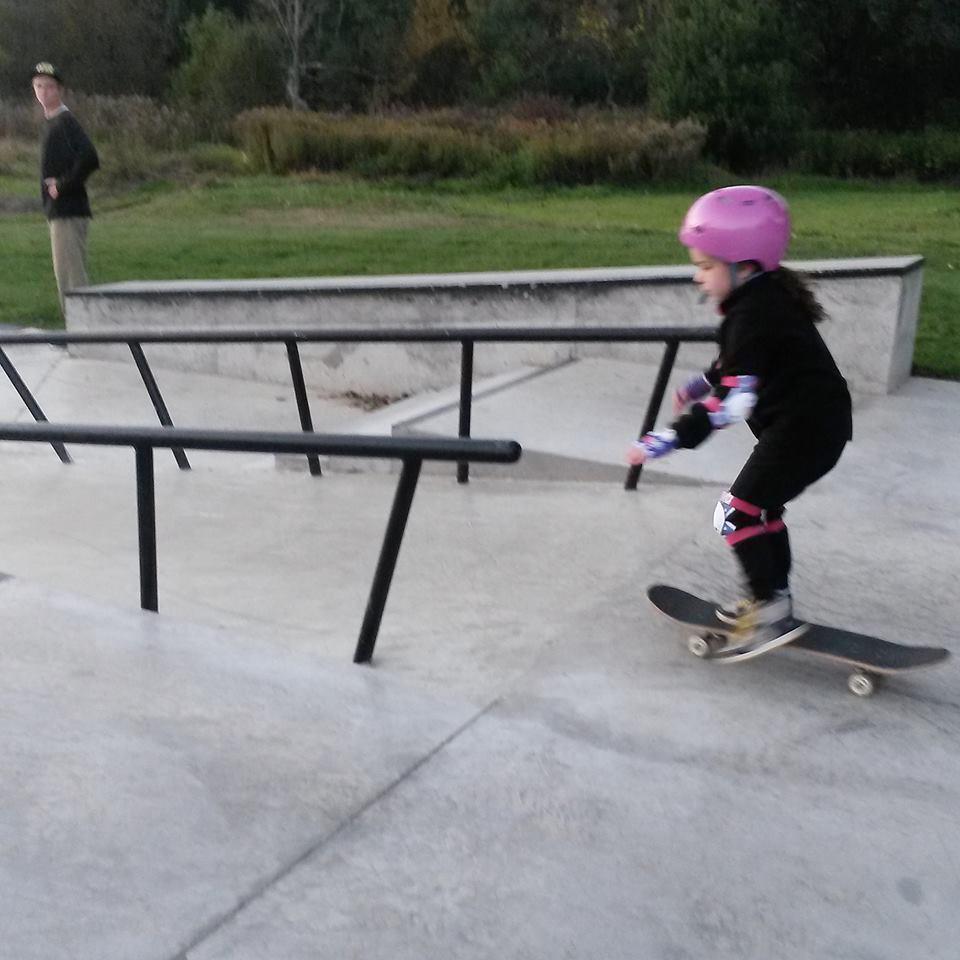 Jeanean explained how she'd had to encourage her shy daughter that skateboarding wasn't just for boys. When the pair finally made it to the skate park and found it full of teenage boys, "smoking and swearing," though, Peyton was nearly ready to turn home.
The determined mom, however, wanted her daughter to feel just as entitled to use the park as the boys were.
"She proceeded to go down the ramp in spite of you and your friends flying past her and grinding rails beside her," Jeanean continued. "She only had two or three runs in before you approached her and said, 'Hey, excuse me…'"
Jeanean braced for a confrontation, but the skater merely advised the little girl, "Your feet are wrong. Can I help you?"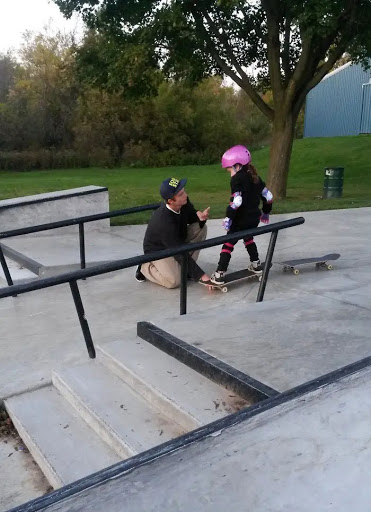 "You proceeded to spend almost an hour with my daughter showing her how to balance and steer, and she listened to you, a feat not attained by most adults," Jeanean penned in her open letter. "You held her hand and helped her get up when she fell down, and I even heard you tell her to stay away from the rails so that she wouldn't get hurt."
The skater's guidance had allowed Jeanean's daughter to leave the park with a sense of pride and accomplishment. "I want you to know that I am proud that you are part of my community," Jeanean wrote, "and I want to thank you for being kind to my daughter, even though your friends made fun of you for it."
Cambridge Times later tracked down the skateboarder who made Peyton's day at the skate park an event to remember.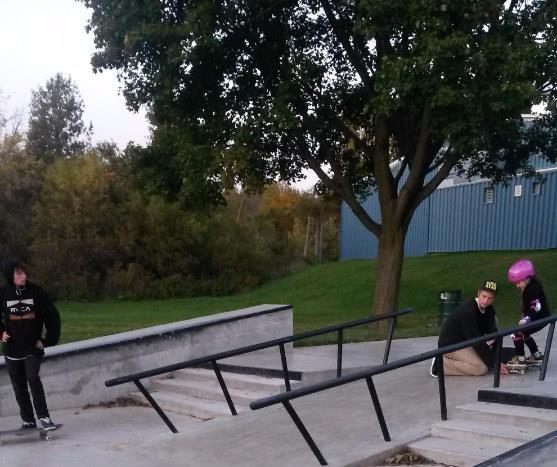 Ryan Carney was 20 years old on the day of his encounter with Peyton over the Thanksgiving weekend of 2015. Already a passionate skateboarder, campaigner, and skateboarding coach, Ryan admitted he felt bemused by the media attention surrounding his kind gesture at the park.
"I could tell that she had no idea how to properly stand on the board," Ryan explained, recalling his interaction with Peyton. "I went about my own business, but I paid attention to her when she showed some improvements and said, 'Oh, good job.'"
"I didn't think much of it to be honest," he admitted. "I don't really know why it's a big deal! If I didn't know what the heck I was doing, and I was in a place that could be intimidating at that age, I'd want someone to help me."
The kind act from a perfect stranger nonetheless had a lasting impact on a little girl with an aspiration. For Ryan, one thing all the attention has reinforced is the belief that a smile is truly infectious.
"If you do something nice for someone," he concluded, "something nice will happen to you."
We would love to hear your stories! You can share them with us at emg.inspired@epochtimes.nyc