This baby and Rottweiler have become one of the cutest little master-and-dog pairs. Their bonding has turned into an adorable relationship.
Samantha Kelly, from Burton-on-Trent, Staffordshire, England, says that her 6-month-old son, Stanley, and her 1-year-old Rottweiler, Kaiser, have become the best of friends and started building a bond from the day they brought Stanley home after his birth.
The 32-year-old mom says that it warms her heart to see the blossoming relationship between her son and the pet dog.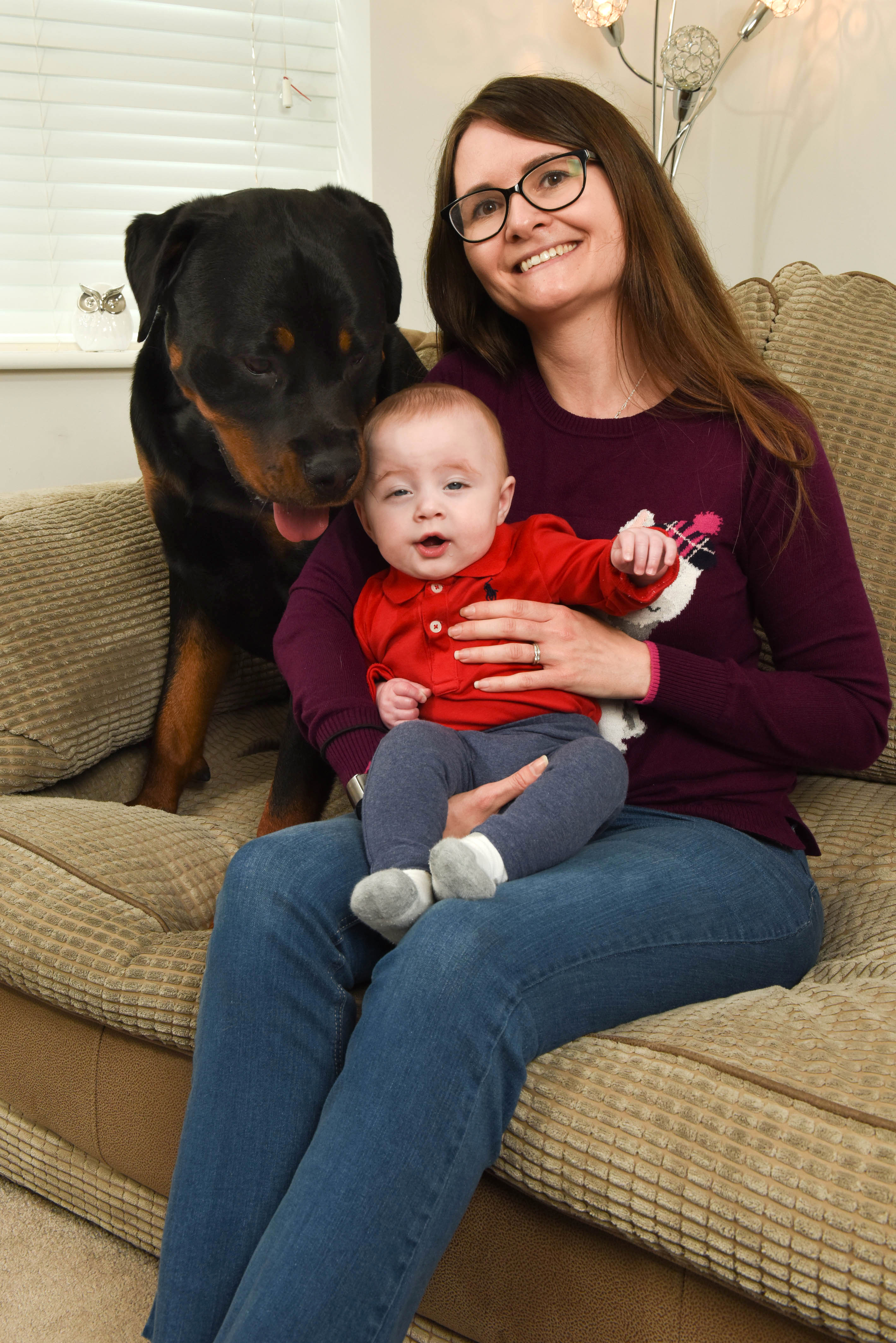 She said: "Kaiser is so protective. He will just sit and watch over [Stanley] to make sure that he is alright.
"He is so attentive too, if Stanley makes a strange noise or cries then Kaiser is the first one there to check on him.
"They really are best friends, and I can't wait to watch them as they grow up together because there is only a one-year difference between their ages.
"Stanley is very interested in Kaiser, and as he gets older the interest keeps increasing. He is always wanting to touch him and feel him. He strokes him very gently.
"I love that they will have this companionship with each other. They will be best friends for life."

Kaiser is a gentle giant around his little owner. He sits or lies in front of him when he is in his rocker as he always wants to be close to Stanley.
Whilst the family didn't plan on having a puppy and a baby around the same time, Samantha says she is happy it turned out this way because they will both grow up in each other's company.
"Stanley will be watching Kaiser go from an excitable puppy into an older dog and I think it will be so special. They will be a constant in one another's lives," she said.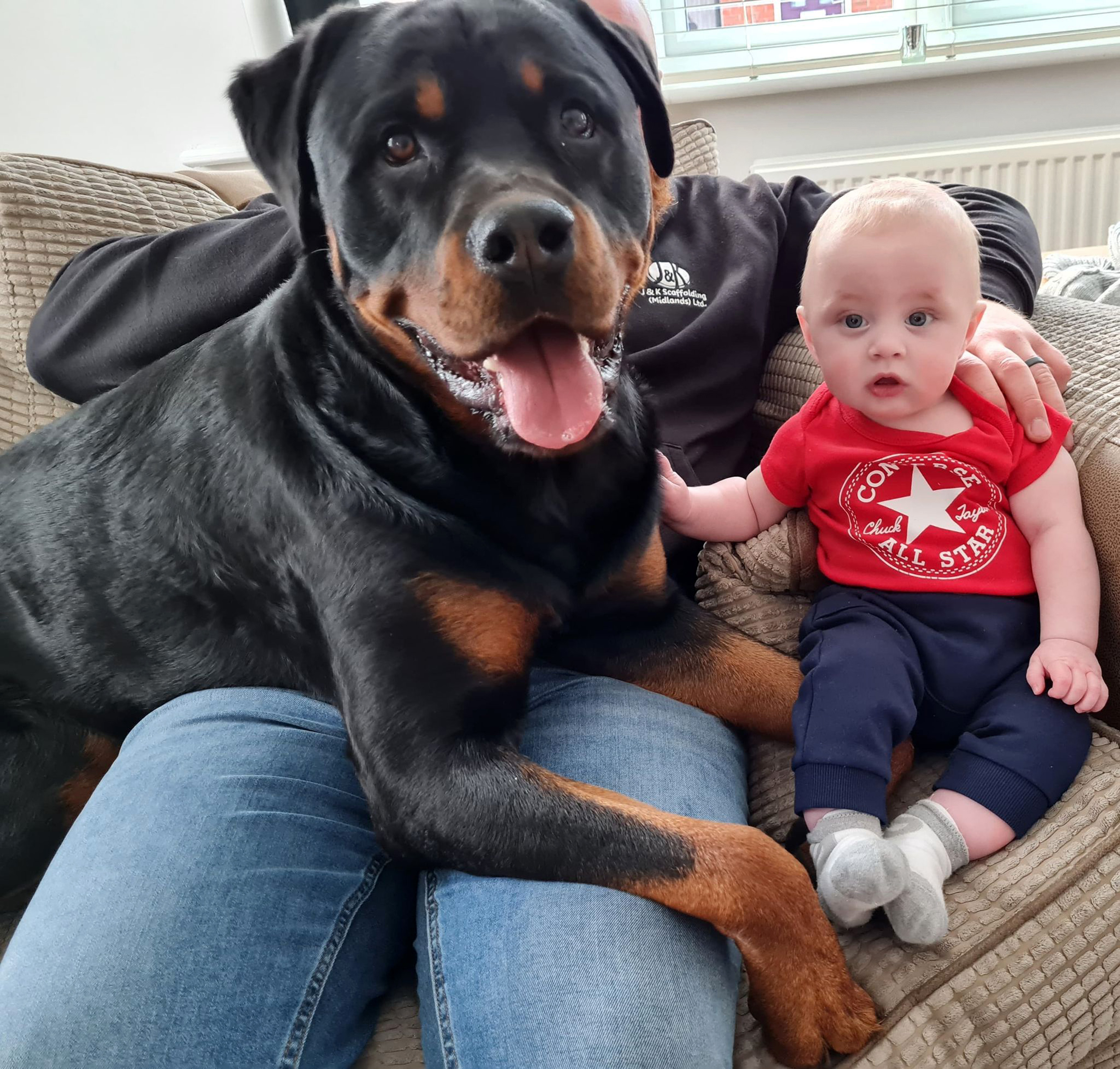 She added: "I can't wait for the days when Stanley is old enough to run and walk and to watch him running around the fields with Kaiser.
"I think it is lovely for a baby to have a [pet] from such an early age … He will be used to being around animals, how to treat them, and to be gentle to them too.
"And it is the same for Kaiser as he has had to learn how to be around a baby. They are both learning a level of respect for each other."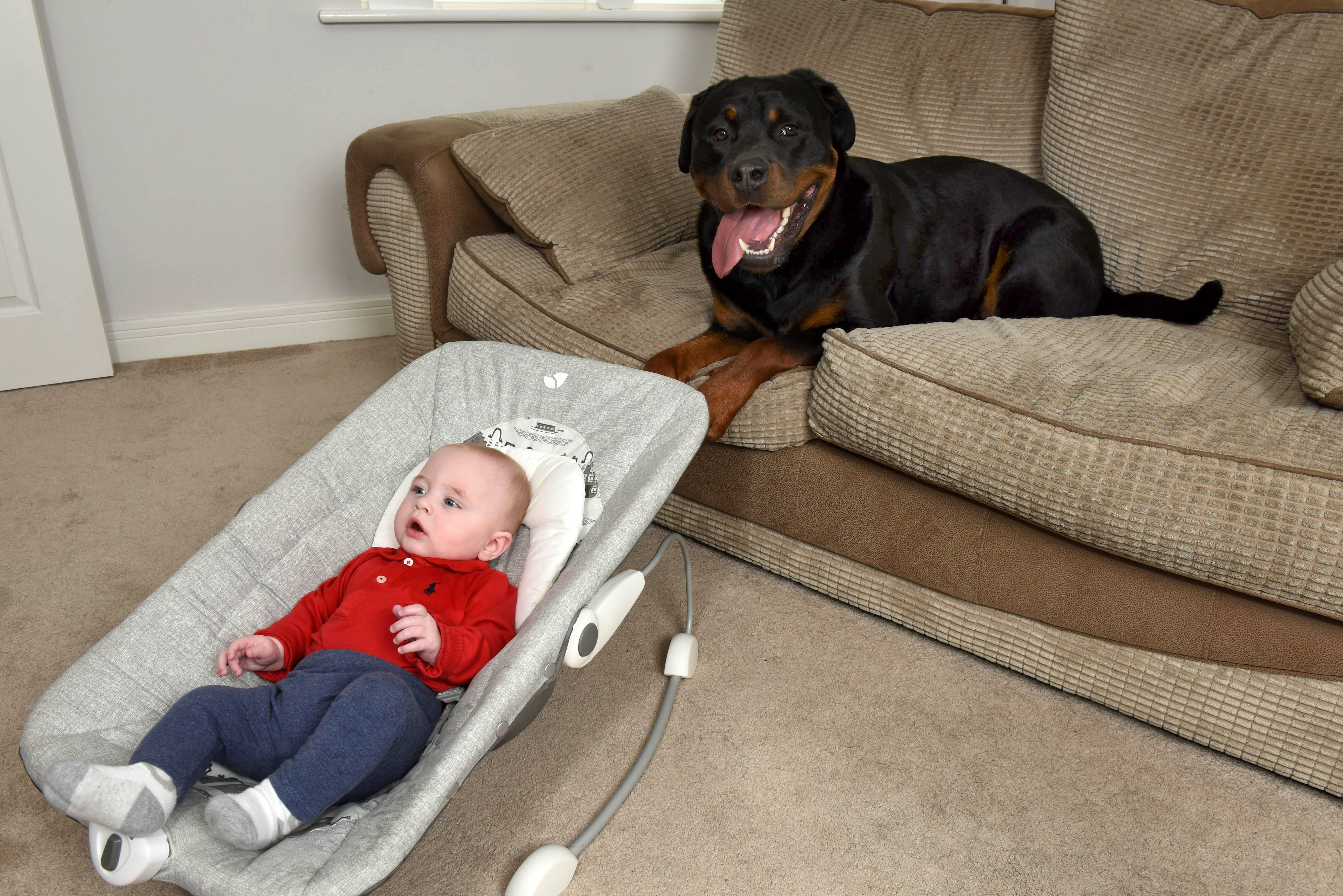 After bringing newborn Stanley home from the hospital, Samantha admits she was nervous about how Kaiser was going to react to the baby.
Samantha says that she slowly introduced them to one another at first and gradually built up the contact.
"We slowly introduced Stanley to Kaiser by going from a quick sniff and then building it up for longer every day," she said.
"We would constantly tell him he needed to be gentle and eventually we allowed them to be in the same room together when Kaiser felt familiar and knew that Stanley was here to stay."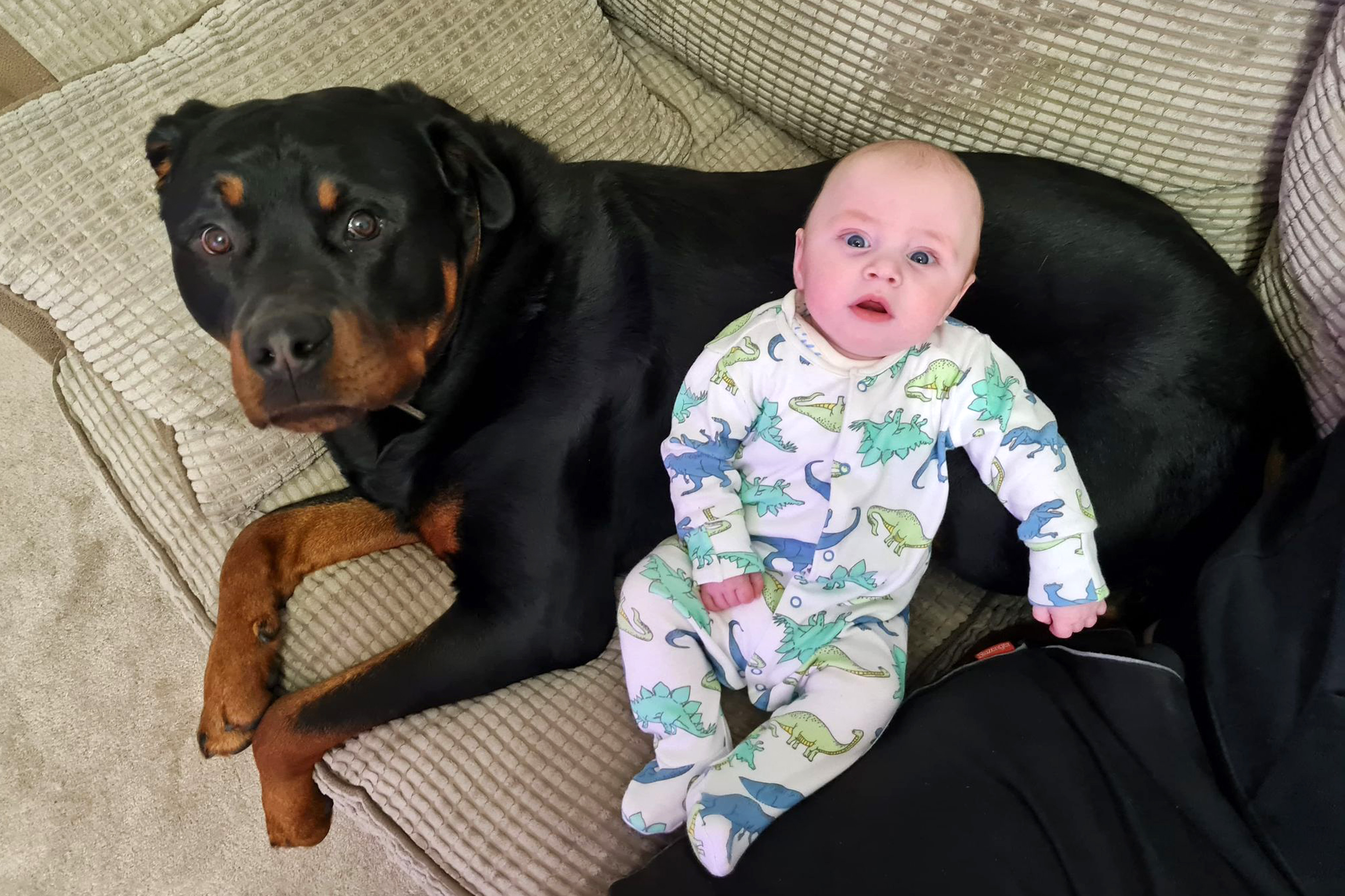 She added: "I felt sorry for Kaiser at first because when Stanley would cry so would he because he wasn't sure of what was going on.
"But eventually he got used to the noise, and now he knows when to check on Stanley.
"It makes me feel proud to see them interact as we know we have brought Kaiser up the right way and it's wonderful to know how protected Stanley is going to feel.
"Most people are very shocked when they see Kaiser and Stanley together, especially with such a big dog.
"And even more so because he is a Rottweiler as there are so many stereotypes about the breed."

Samantha says that while a lot of people assume Rottweilers to be nasty, vicious dogs, that couldn't be further from the truth. Kaiser is a silly and mischievous pup who loves to have a laugh.
"Kaiser is the opposite to everyone's perceptions. He is scared of the smallest things. If a leaf or feather blows past him he will jump," she said.
"So it's nice when we can change someone's opinion about the breed.
"It's like having another cheeky child in the house, it will be funny to see what mischief Stanley and Kaiser get up to as they grow up side by side."
Epoch Times staff contributed to this report. 
Share your stories with us at emg.inspired@epochtimes.com, and continue to get your daily dose of inspiration by signing up for the Epoch Inspired Newsletter at TheEpochTimes.com/newsletter