When Karen Diamond noticed a lump and significant swelling in her 2-week-old baby daughter's left leg, she feared the worst and rushed her daughter to the hospital. Months later, Karen is sharing the story of the condition that will affect her daughter for the rest of her life in the hope of educating others.
In early May 2019, 28-year-old Karen rushed to the pediatric unit of her family's local hospital in Gateshead, England, after noticing that her baby daughter Willow's foot looked "clubbed."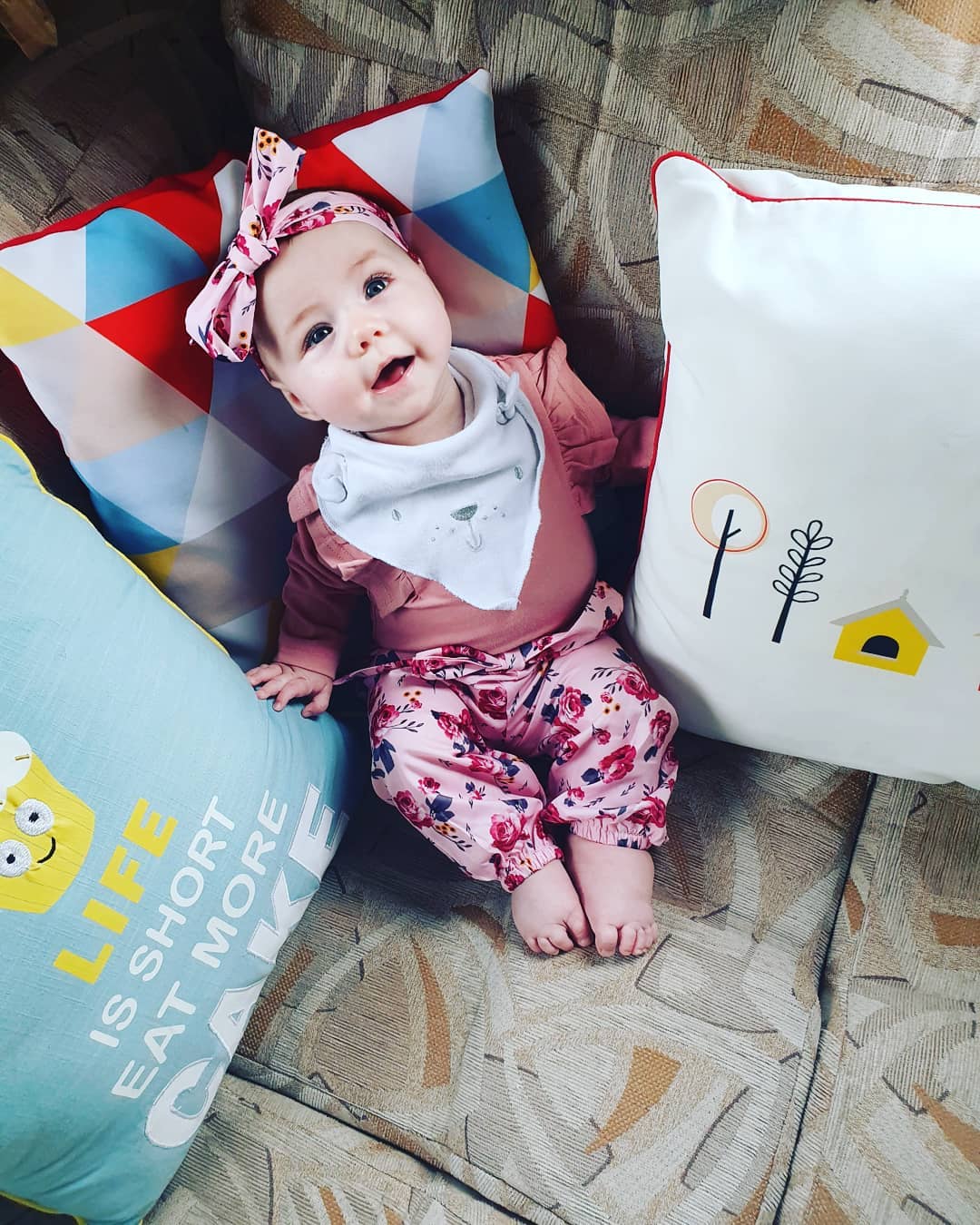 Doctors noticed a blister on Willow's skin and implied that the baby may have contracted neonatal herpes, a serious and sometimes fatal condition. They asked Karen whether anybody with a cold sore, which can be symptomatic of herpes, had kissed Willow, sending Karen into a desperate panic.
"I've heard so many incredibly sad stories of babies dying," Karen recalled, speaking to Metro, "so my mom took me to the waiting room where I flopped onto the seat and cried while they took bloods.
"[M]y husband immediately thought the worst as he sadly lost his cousin and best friend to cancer," Karen continued. "Both our minds ran wild over something that was so small because we just wanted her to be okay."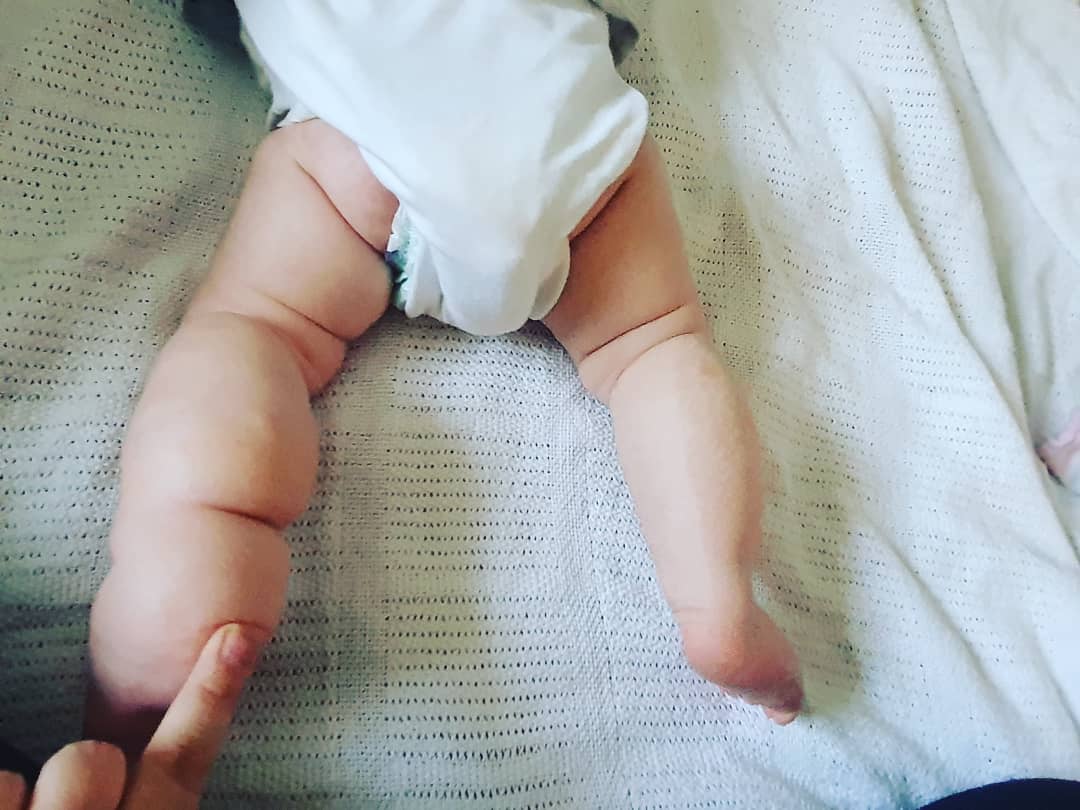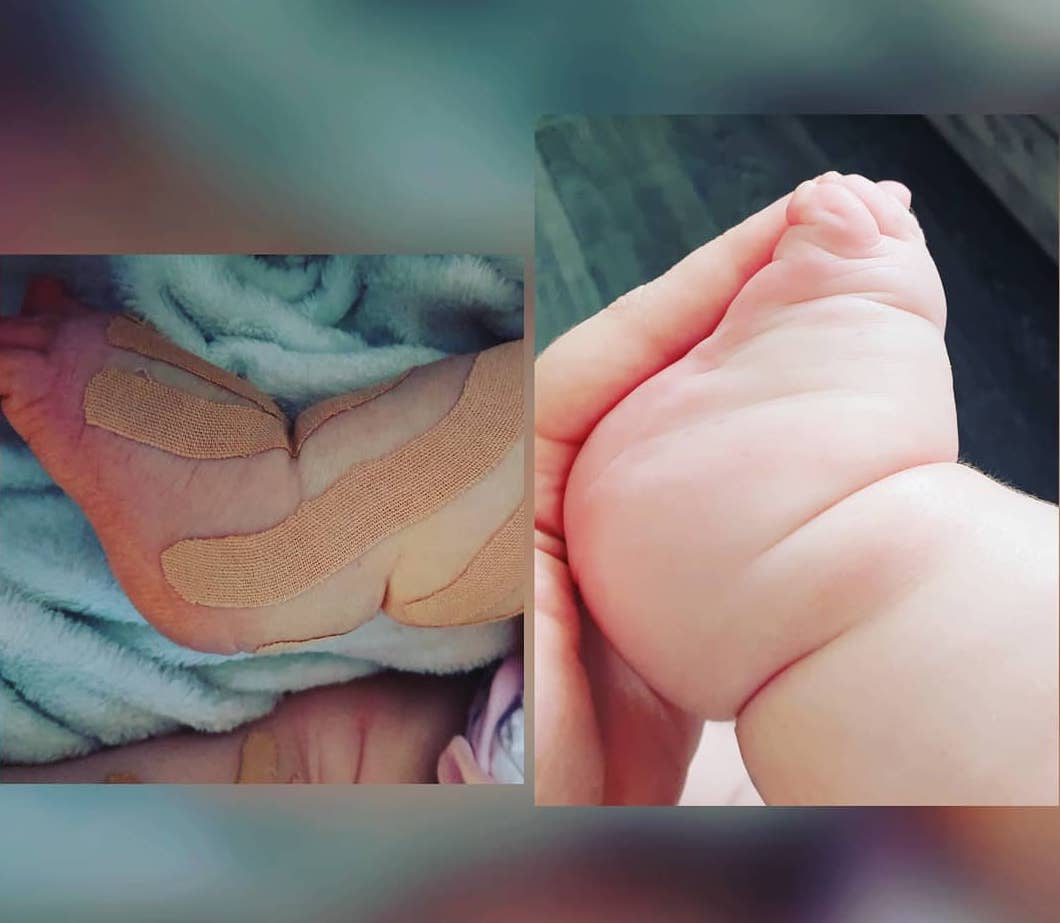 After noticing a telltale port-wine-colored birthmark on the baby girl's body, doctors ordered tests, which confirmed a diagnosis. It transpired that Willow was suffering from a condition called lymphedema, in which fluid builds under the skin, and the limbs swell, potentially causing pain and restricting mobility.
Willow was also experiencing melena stools, or bleeding from the rectum, another unpleasant and unpredictable side effect of lymphedema. "I never know when she will have melena stools," Karen explained, "and I'm fighting to keep her lymphedema at bay with daily compression."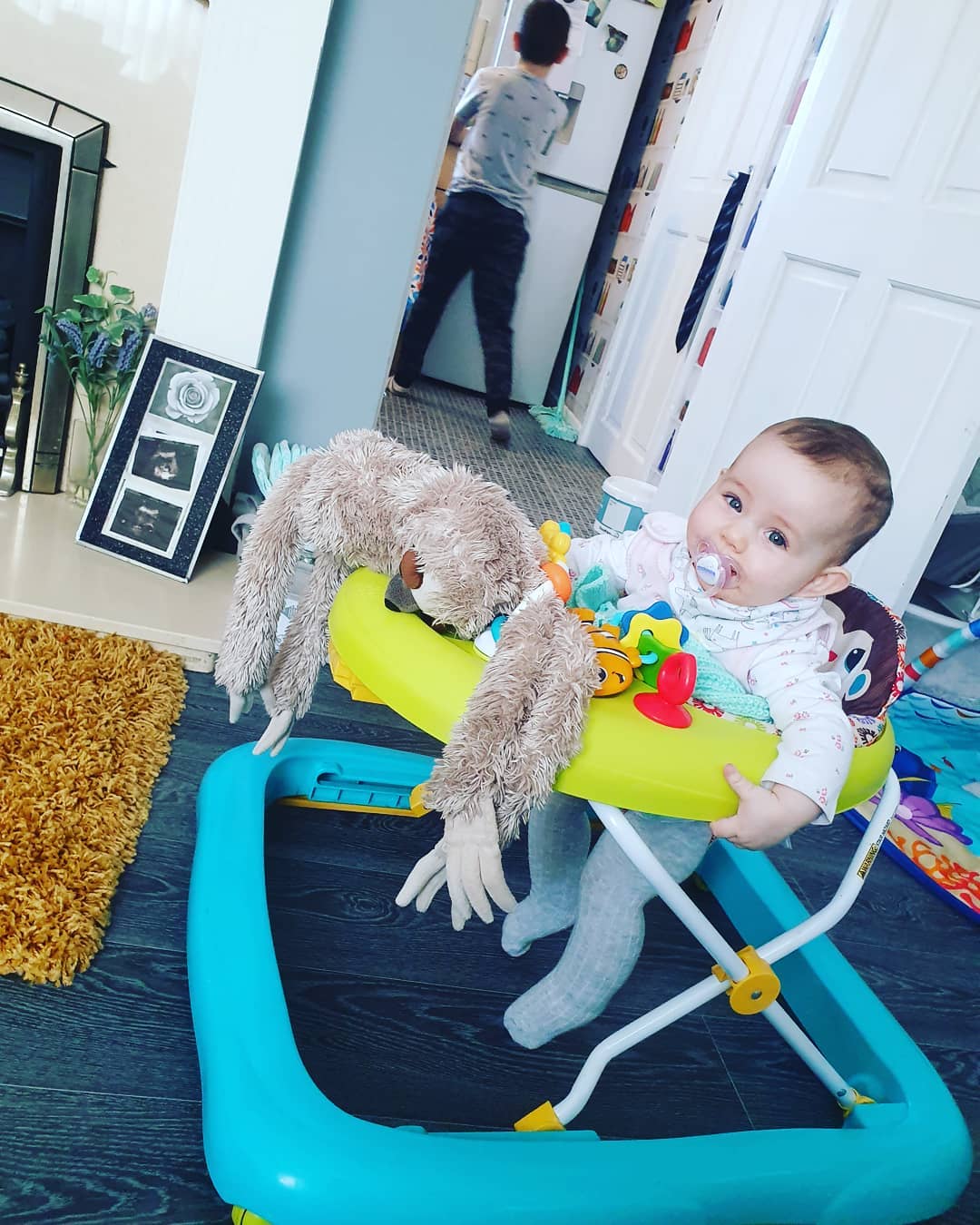 To date, Willow's conscientious parents manage their daughter's swelling with daily massage, compression, and manual draining of the lymph fluid. Karen is aware that while Willow's lymphedema is manageable, it is not curable; she may always look a little different to other children.
The mom, who also has a 9-year-old son named Bentley, who adores his baby sister, reflected: "We are yet to know how it will impact [Willow's] health. She's super resilient right now, but her future is just so uncertain.
"I'm hopeful she will have every success in the future managing her condition," Karen said, adding that Willow may one day be eligible for a procedure that can drain the fluid in her leg by attaching the lymphatics to veins.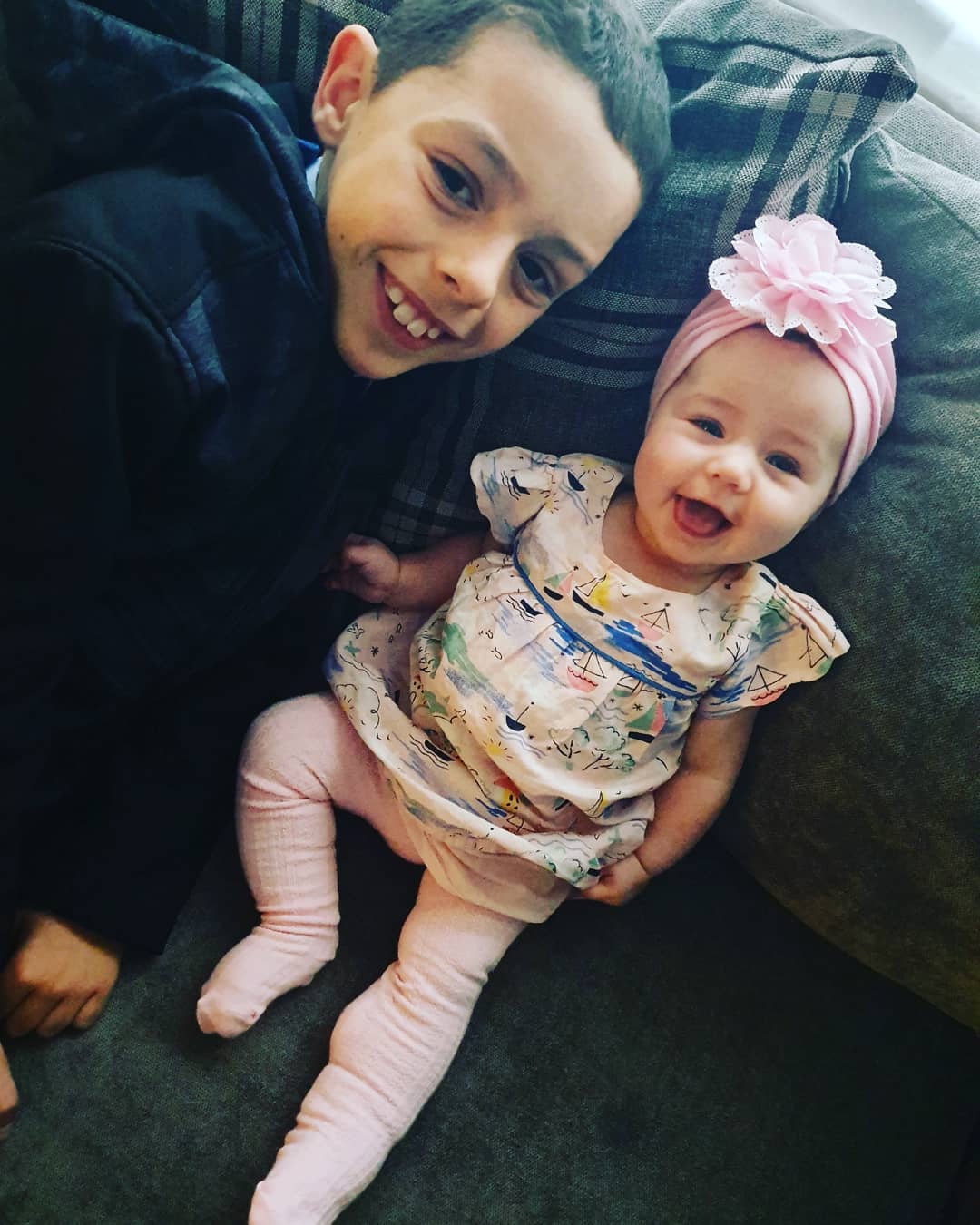 Willow's cheerful demeanor, despite the discomfort she experiences on a daily basis, has amazed everyone around her. It has even earned the baby girl the nickname "Wonder Willow" from her nurses.
The family chronicles their adorable daughter's journey through infancy and treatment on a dedicated Instagram page.
According to Mayo Clinic, lymphedema is most commonly caused by damage to the lymph nodes during cancer treatment, but can affect anyone. The lymphatic system is crucial to keeping the body healthy; it circulates protein-rich fluid through the body while collecting, filtering, and eventually flushing out harmful waste products.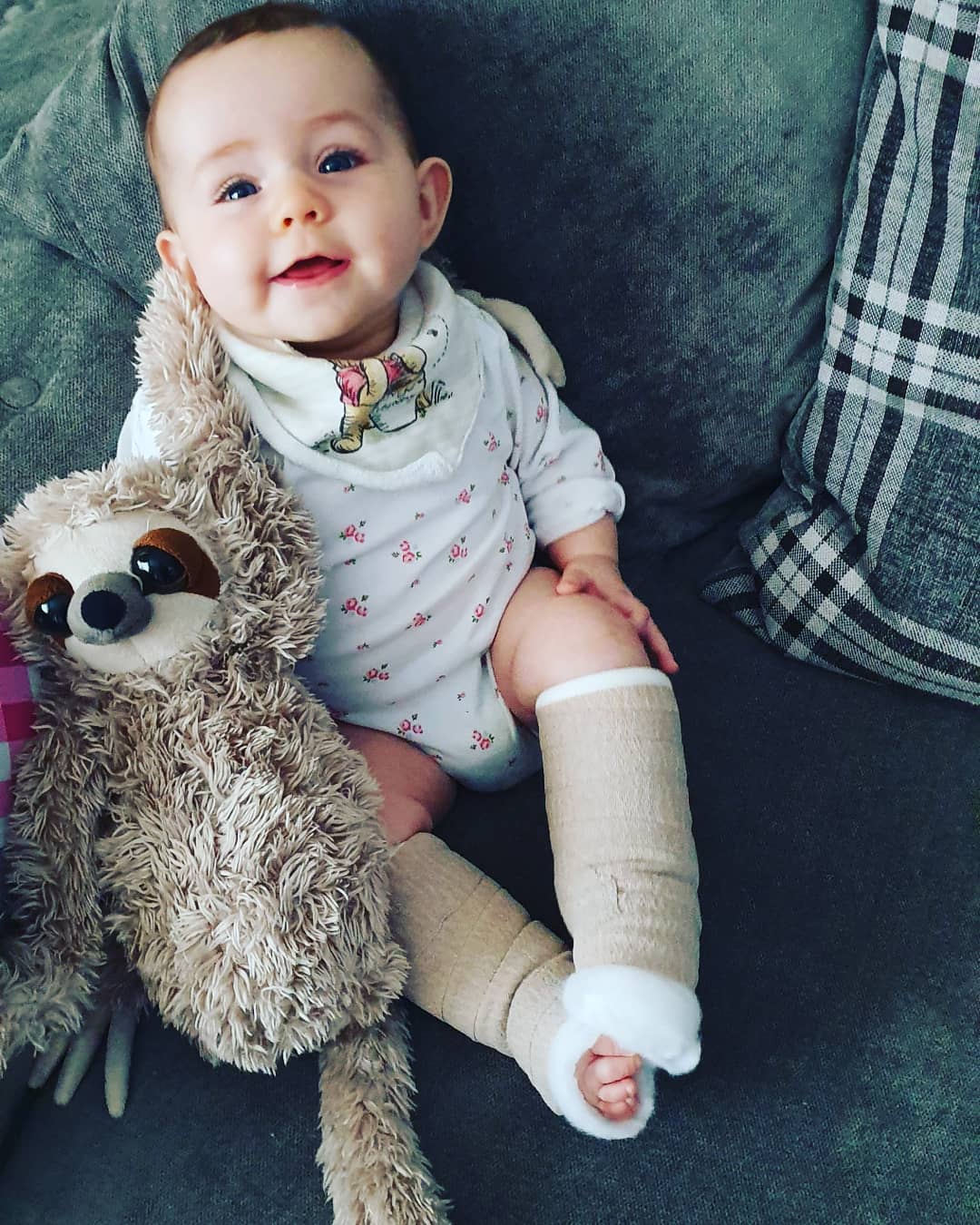 In June 2020, Karen plans to climb the highest mountain in the British Isles, Ben Nevis, with several members of her family. The group wants to raise money for St Oswald's Hospice and the Lymphedema Support Network, two charities that have supported Willow throughout her diagnosis and treatment so far.
Karen also hopes that the climb will raise awareness for people who share her daughter's diagnosis. "Being rare is beautiful and amazing," she said. "Lymphedema may make Willow, and others like her, look different, but it does not define her [or] them."