Man Removes His Sweatpants, Gifts Them to Homeless Man Shivering on a Cold Night: Video
A proud wife caught a heartwarming moment on camera as her husband removed his own sweatpants to give them to a homeless man on a freezing night.
Daniel Richards, 26, was paying a visit to a fast-food eatery in Fresno, California, with his wife of 10 years, when the couple met a homeless man named David. After losing all his belongings a few months previously, David had been left with nothing but the clothes on his back.
A fellow customer purchased a donut for the homeless man. Daniel and his wife had no small change to offer David, but Daniel had the impulse to help in another way.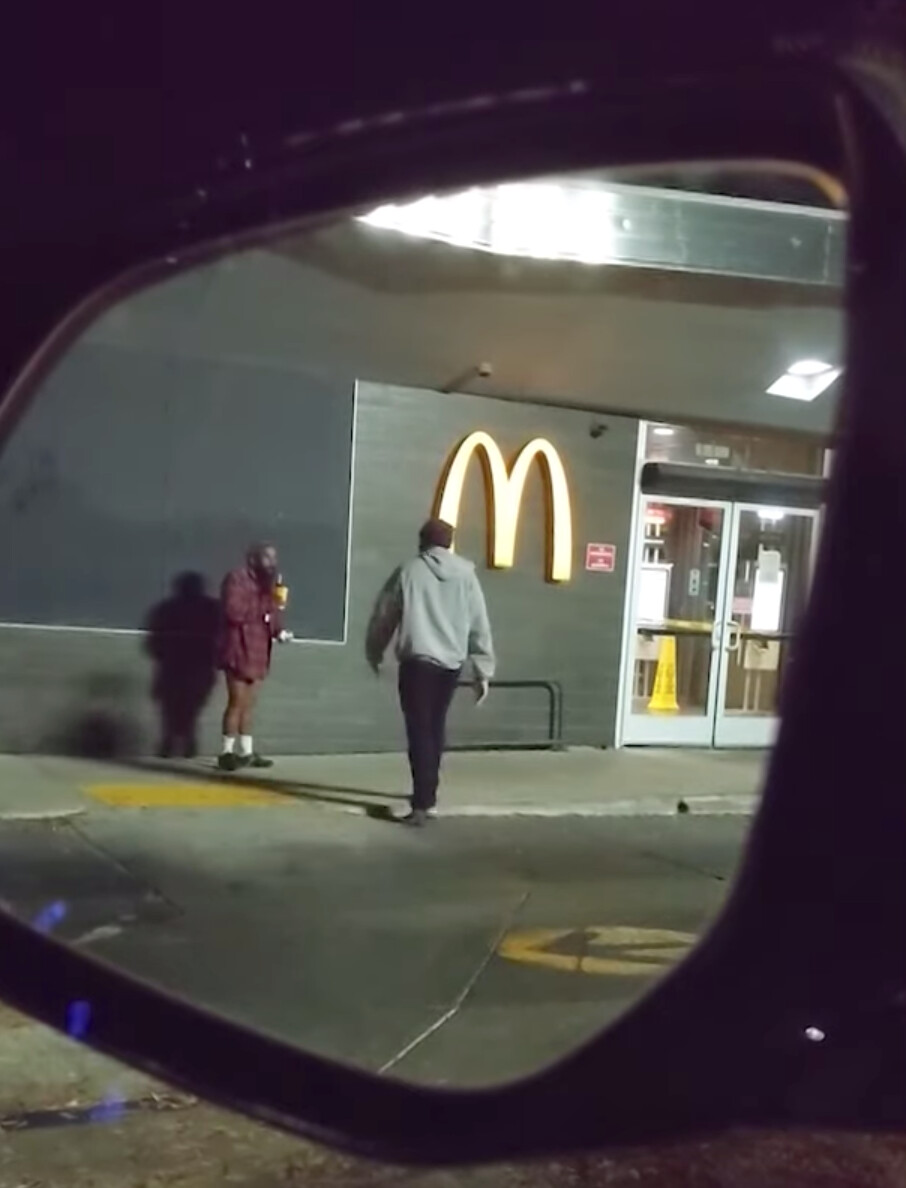 "We noticed he didn't have any pants on, just very short running shorts, and he seemed to be very cold," Daniel's wife narrates in the video she filmed outside the donut shop.
The temperature had already plummeted to 40 degrees Fahrenheit (approx. 4 degrees Celsius) that night in mid-November 2020, the wife explained.
The couple was worried that if they left to buy a new pair of pants, David may not be there upon their return.
"After getting into our vehicle, my husband began to tell me there's no way he could drive off knowing that man would possibly go to sleep that night on the sidewalk, or behind a building, without any pants or blanket," Daniel's wife said.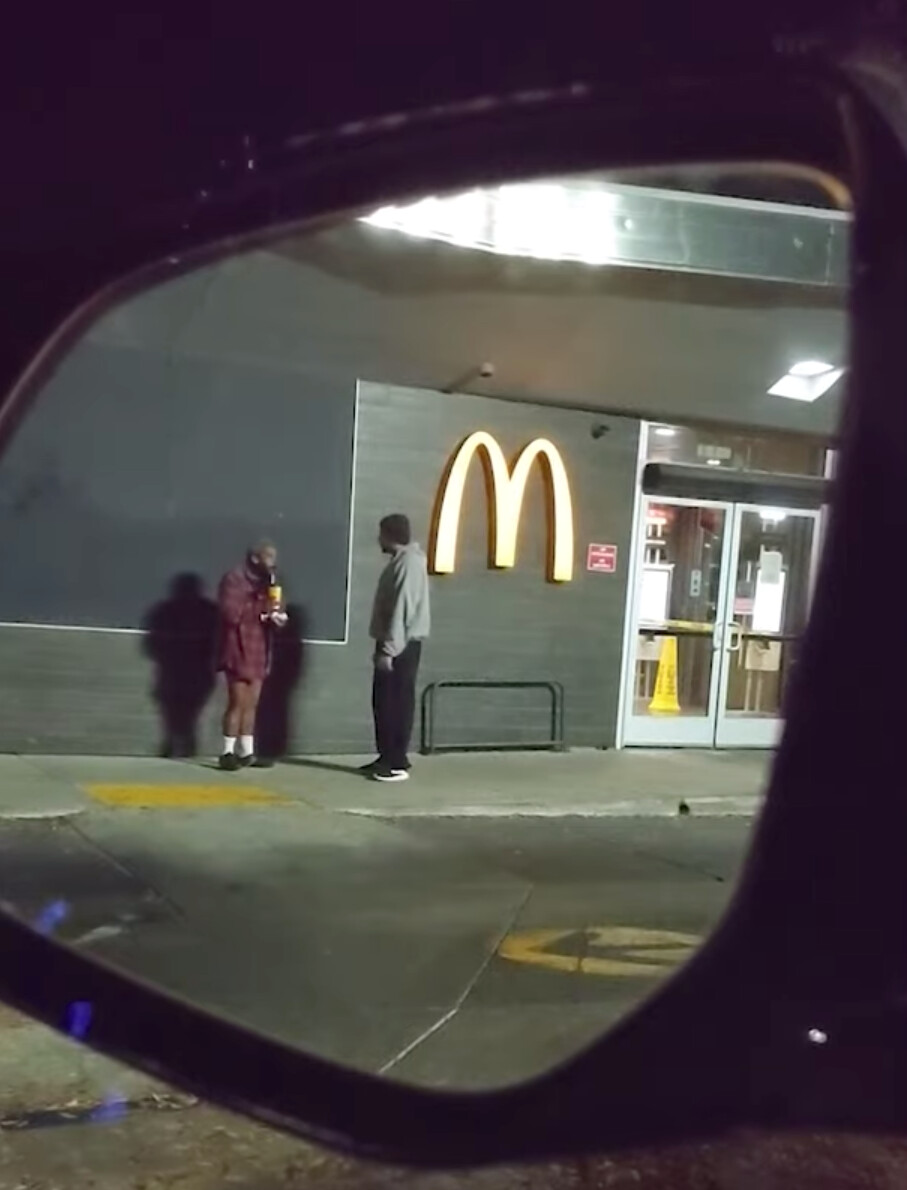 Daniel decided to offer David his own pants. As he left the car and crossed the parking lot, his wife pulled out her phone and started recording.
Daniel later clarified that he had approached David first to see if he would accept the pants, "instead of running up to him with my pants off as I didn't want to freak him out," he explained.
Daniel's wife posted footage of her husband's kind act on social media. The clip amassed 1.6 million views on TikTok alone.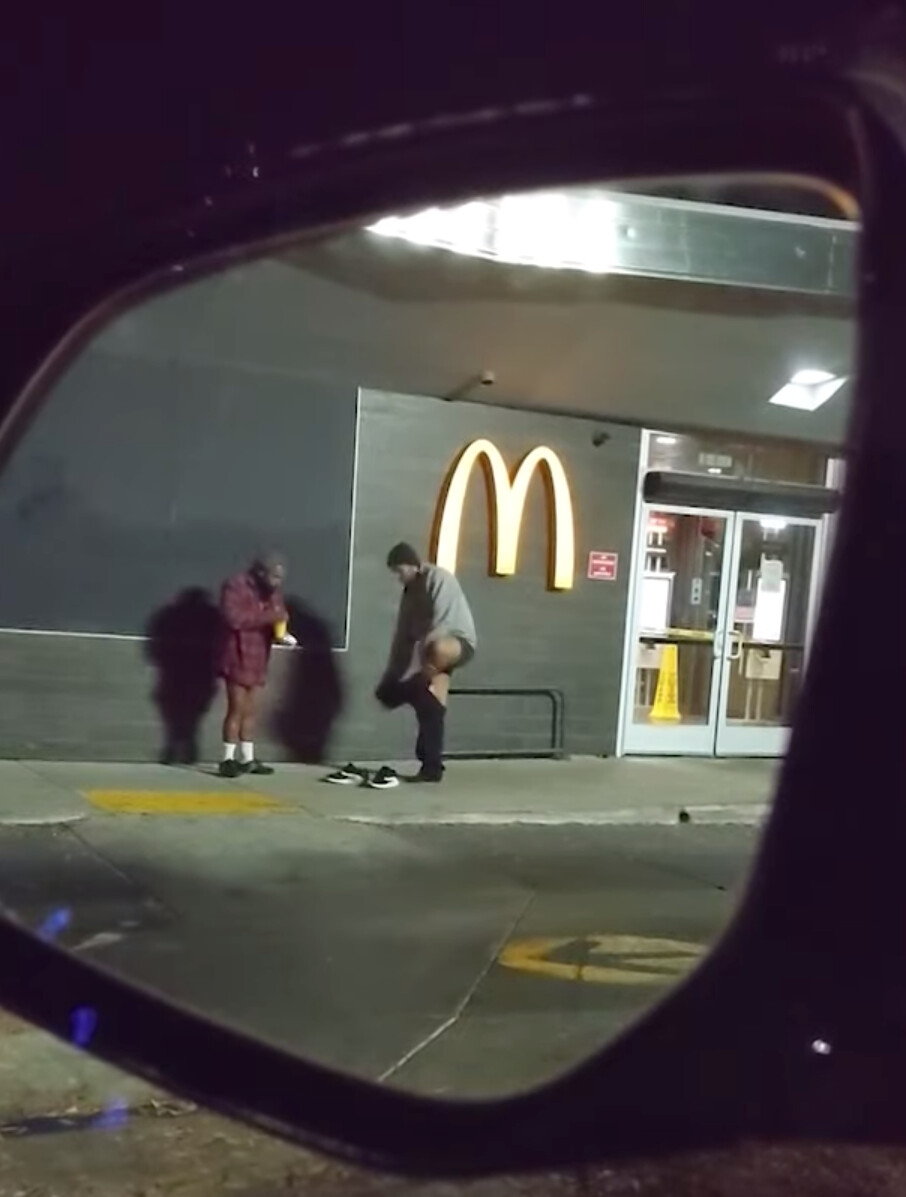 "Beyond proud," she explained that her motive was simply to celebrate Daniel's act and not to seek fame or exploit David's plight.
She said, Daniel "has never wavered in doing the right thing or making the right decision," according to Daily Mail.
In a follow-up video, Daniel explained that he had no clue his wife had recorded his exchange with David until afterward.
"She was the one who convinced me to upload the video in the first place," he said, according to Daily Mail. "I do stuff like this all the time, I just don't record it."
"It's just human kindness to do that for somebody," he added.
Share your stories with us at emg.inspired@epochtimes.com, and continue to get your daily dose of inspiration by signing up for the Epoch Inspired newsletter at TheEpochTimes.com/newsletter