Japanese Artist, 'Cardboard Girl,' Transforms Old Cardboard Boxes Into Incredible Sculptures
Spurred by her love of movies, dramas, and anime culture, a Japanese artist has carved a unique career repurposing old cardboard boxes into incredible sculptures.
Born in Wakayama Prefecture and now living in Tokyo, Monami Ohno, 29, graduated from Osaka University of Arts having trained in animation. Monami, who has adopted "Cardboard Girl" as her moniker in recent years, is also entirely self-taught in the art of cardboard.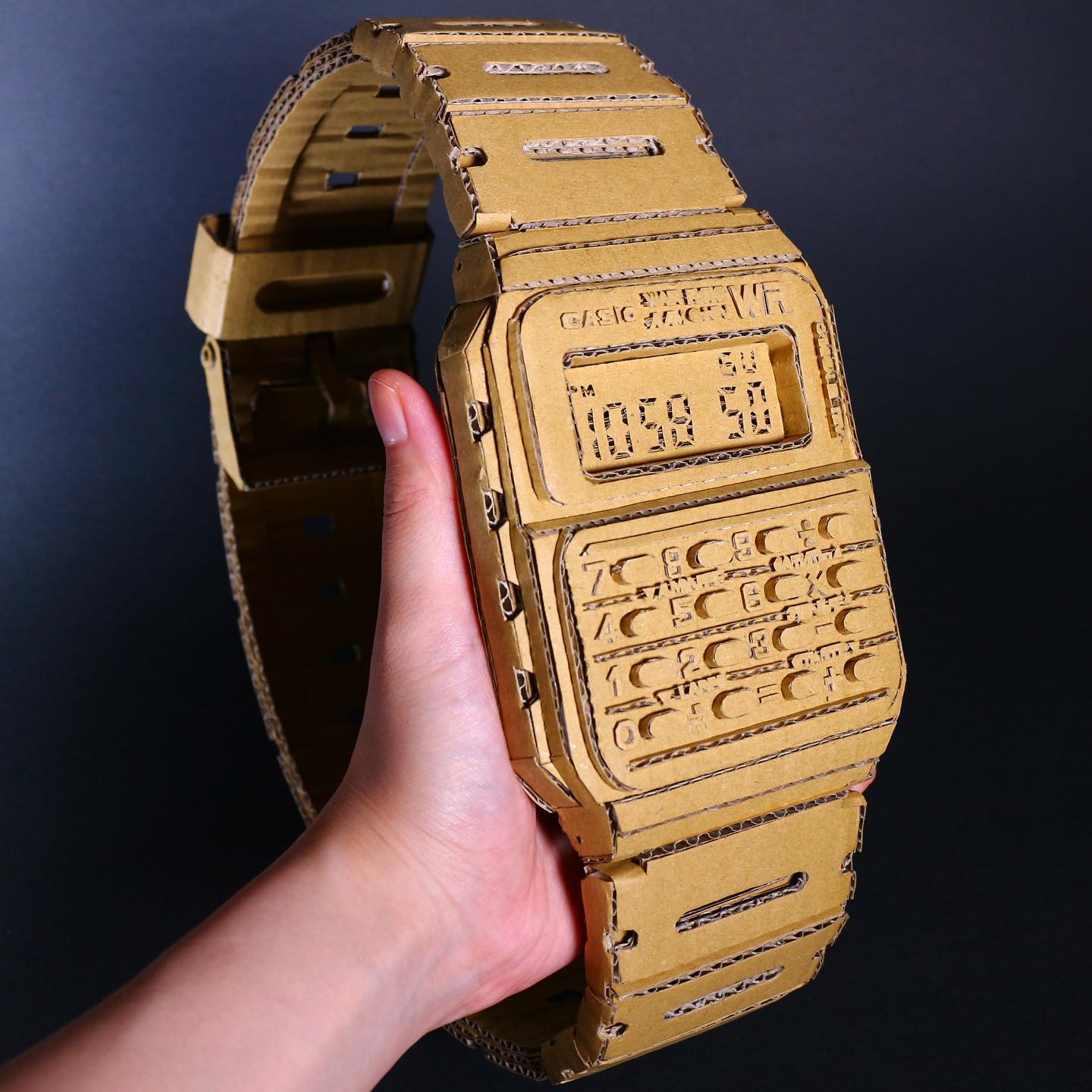 For Monami, it all began as a low-cost, sustainable hobby in the summer of 2011. Before long, she was hooked on the versatile medium.
"Nowadays, my cardboard works are used in commercials and are sometimes considered art," Monami explained to The Epoch Times. "I watch movies, dramas, anime, books, internet, and stores for inspiration. "
Monami usually creates her works on the motifs she likes, adding, "I can decide the size freely, so I make what I like in the way I want."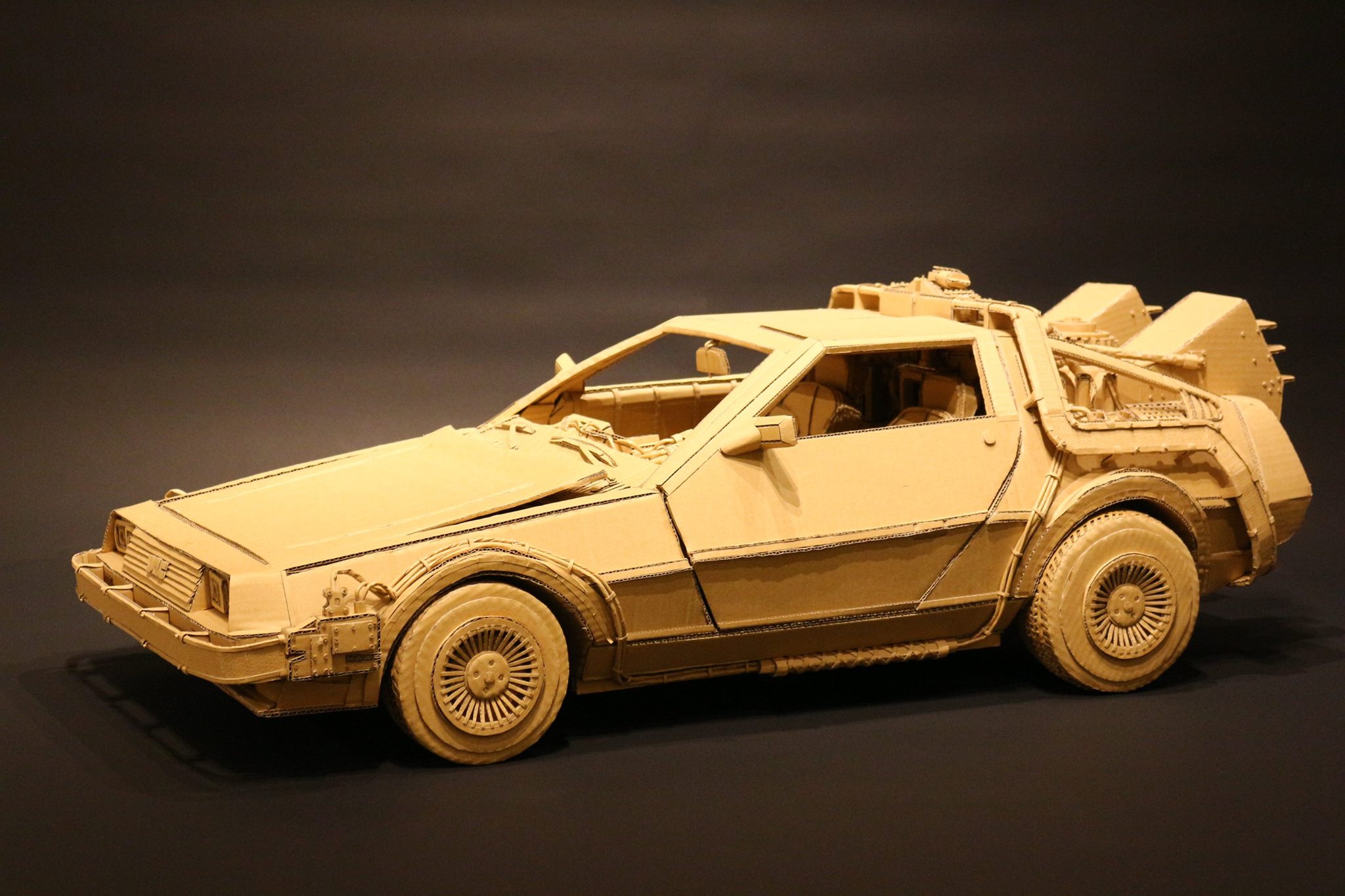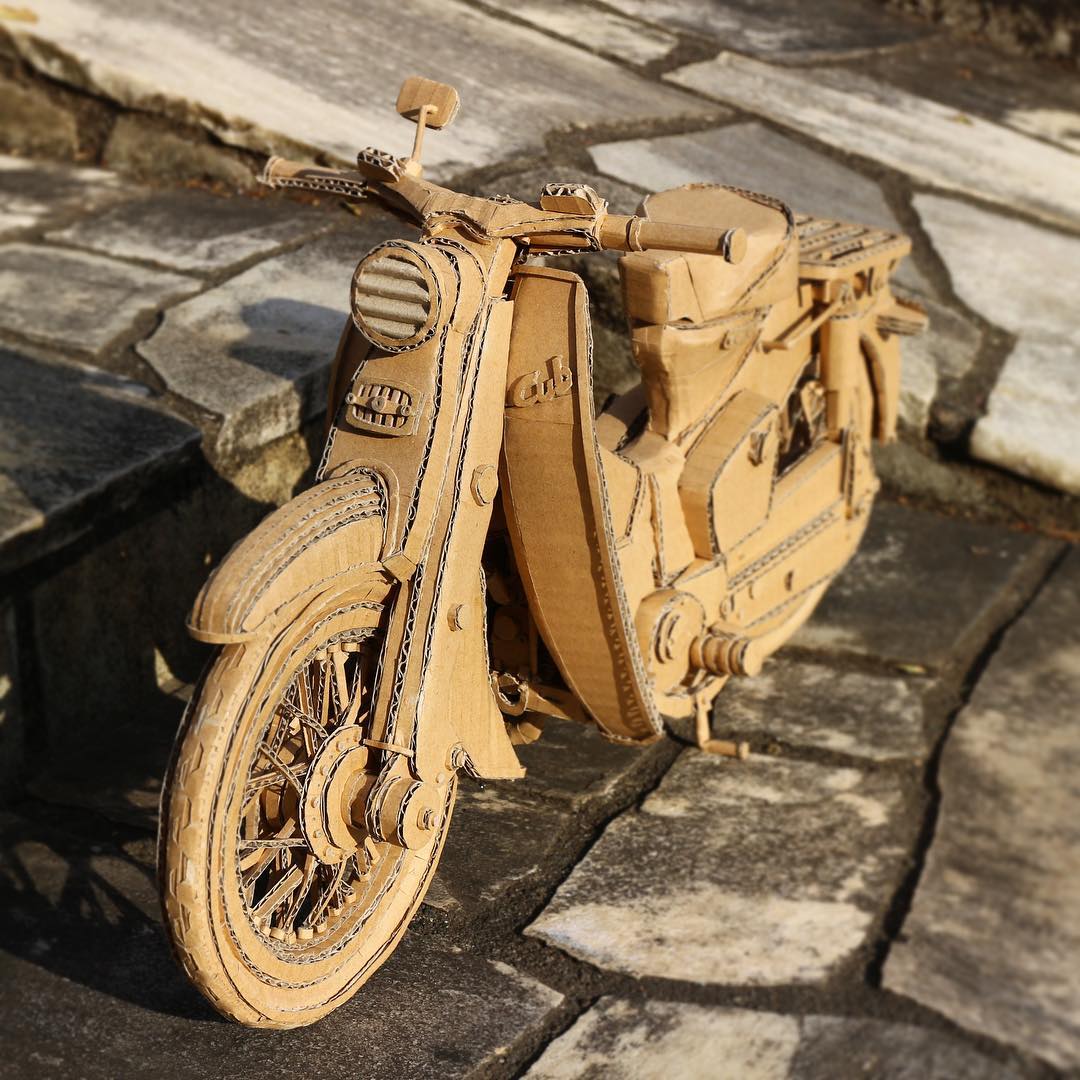 Considering her work a form of pop art, Monami has completed around 200 cardboard sculptures to date. Her pieces vary in subject from recognizable movie characters to vehicles, shoes, guns, robots, and realistic representations of food and drink.
"I am enormously sympathetic to the weakness of cardboard and its destiny to be disposable, to wrap and protect valuable things," the artist explained, "so when I create my artworks, I think about the characteristics of the cardboard material to express cardboard-like qualities."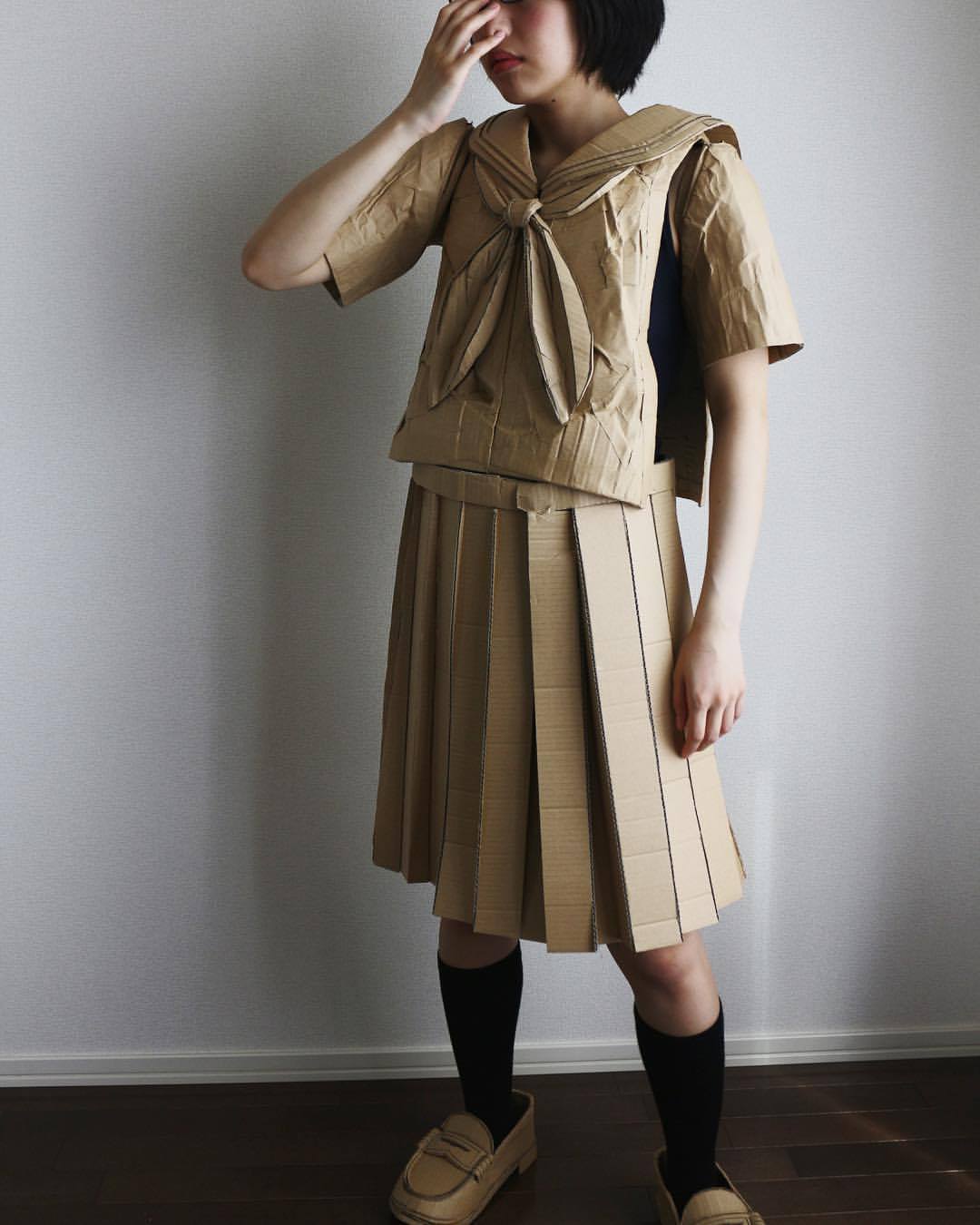 Monami—who uses scissors, a box cutter, a ruler, glue, and masking tape to create her masterpieces—leaves the natural color, cross-section, and surface texture of the cardboard intact to highlight the beauty of this "temporary" material.
A roughly made sculpture measuring 10 cubic centimeters may take Monami 10 days to finish, whereas a precise sculpture measuring 60 cubic centimeters may take three months.
However, as time passes, her works are getting more detailed.
"I challenge myself every time to see how much I can make," she said. "My previous work is always my rival."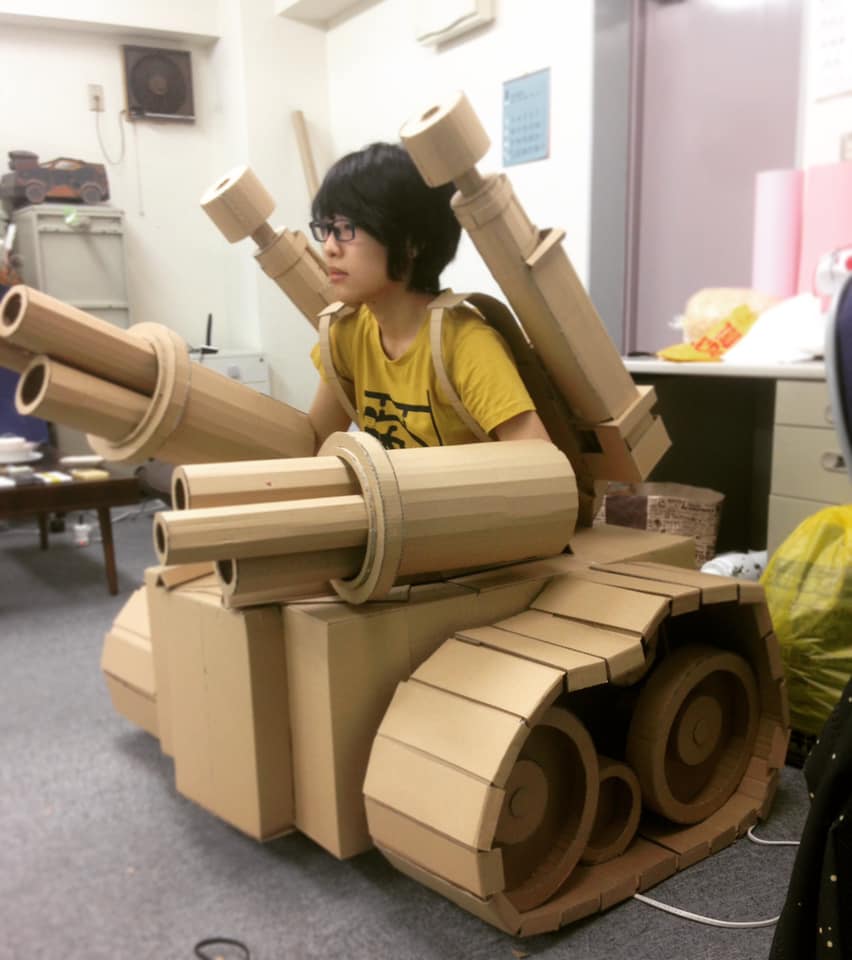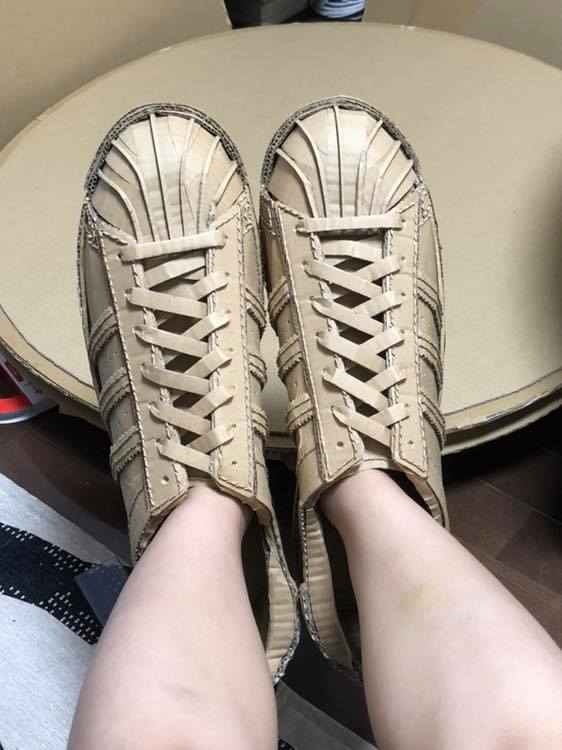 If she ever feels overwhelmed by ideas, she takes a walk. If walking doesn't help, she puts her work on pause and sleeps, allowing her thoughts to settle.
In 2018, Monami recreated the cover of the first volume of the comic series, "Akira," a project that remains among her favorites despite working in a "state of groping" to achieve the immense depth of the original image.
Three years later, she tackled a robot soldier from director Hayao Miyazaki's movie, "Laputa: Castle in the Sky," which took her a period of three months to complete. The motif was the same as the robot soldier that stands tall on the roof of the Ghibli Museum in Mitaka, suburban Tokyo, and has been a favorite character of Monami's for as long as she can remember.
The passion for animation that fueled the artist as a child is the same passion that fuels her today. Yet, she admits that the hardest things for her to do are finding a balance between "technique" and "feeling," and knowing when to stop.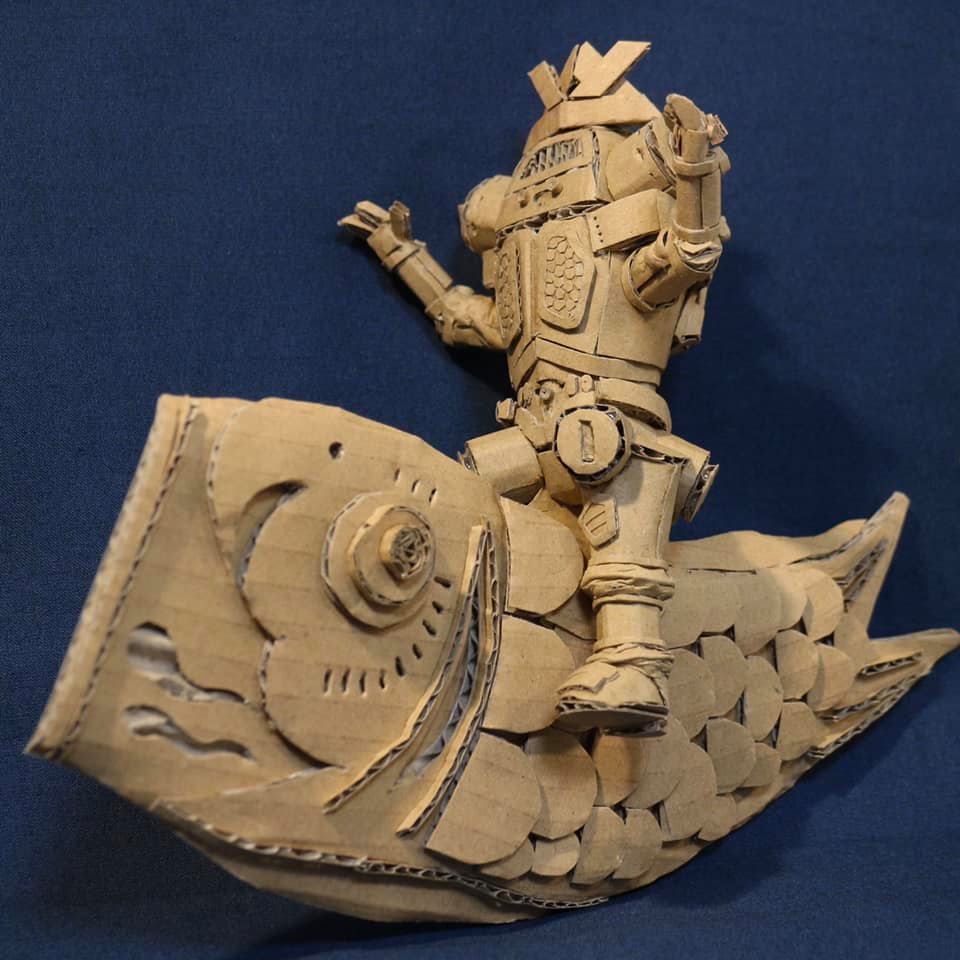 Monami, who holds regular shows and solo exhibitions, shares her work on Instagram and Facebook. She receives commissions from advertisers who constantly watch her work, allowing her to continue doing what she loves best.
As to what motivates and pushes her to strive forward, Monami believes that "taking on challenges leads to personal growth."
"In my case, it happened to be creating artworks … when I look back, I can see myself growing, even if it is small," she told The Epoch Times.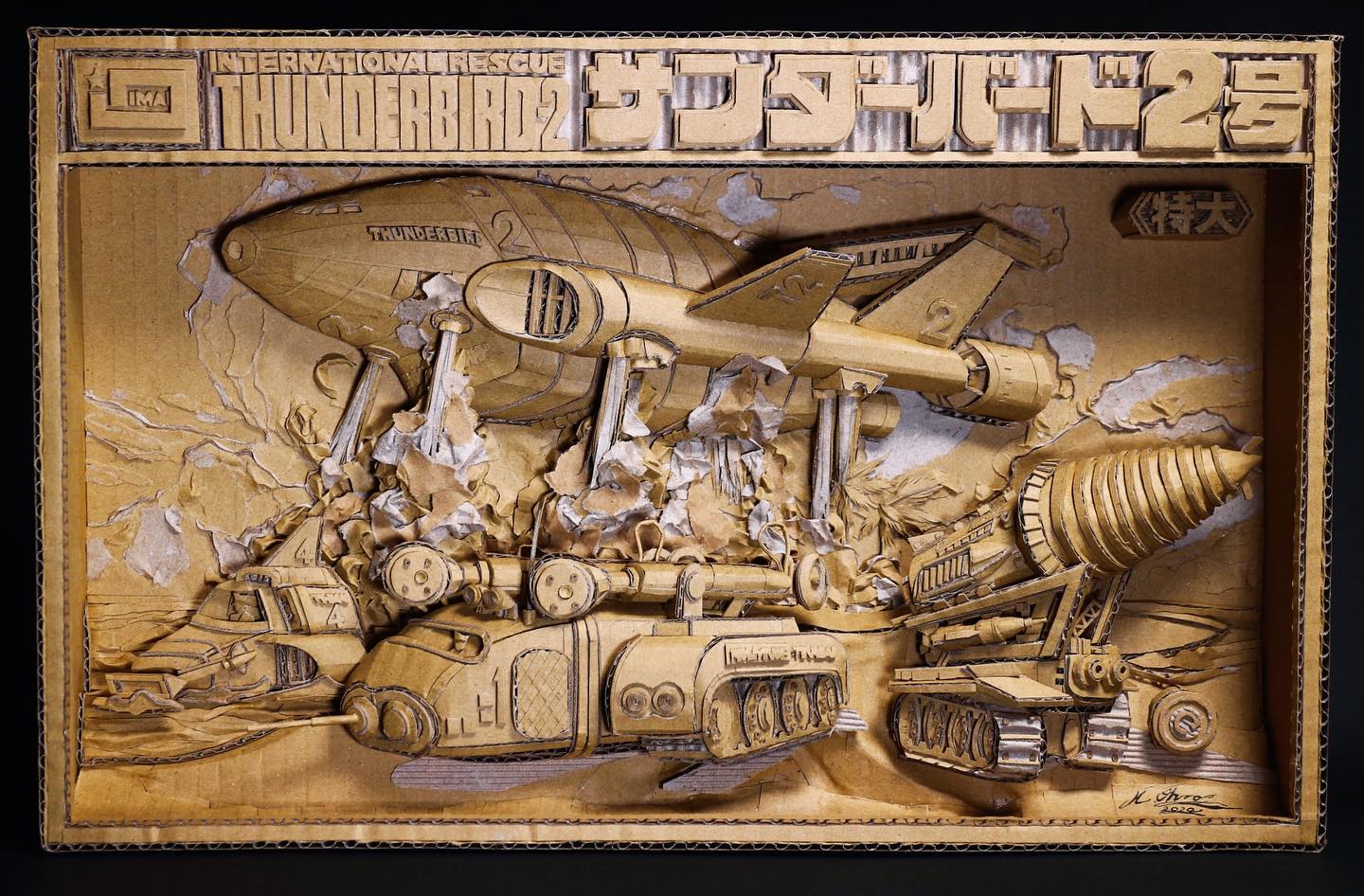 "Don't be afraid of regret," she advised, "no matter what it is."
Share your stories with us at emg.inspired@epochtimes.com, and continue to get your daily dose of inspiration by signing up for the Epoch Inspired newsletter at TheEpochTimes.com/newsletter