After struggling to conceive, first-time parents from Mississippi have welcomed rare quintuplets and among them, four are identical baby girls. As their babies go from strength to strength in the Neonatal Intensive Care Unit (NICU), the delighted parents are looking forward to taking them home.
Haylee and Shawn Ladner welcomed five of their babies on Feb. 16 at Wiser Hospital for Women and Infants at the University of Mississippi Medical Center (UMMC), where Haylee had been staying since Jan. 11 under the care of Dr. Rachael Morris, UMMC's associate professor of maternal-fetal medicine. The babies were delivered via cesarean section at 28 weeks and one day.
"She is the strongest mother I've ever met … despite the tremendous challenges of carrying a quintuplet pregnancy," Morris said of Haylee, according to a UNMC statement. "After five long weeks in the hospital, Haylee started showing signs of preterm labor. … We were ready! The collaborative efforts from many disciplines were instrumental in a safe, high-risk delivery of five premature neonates."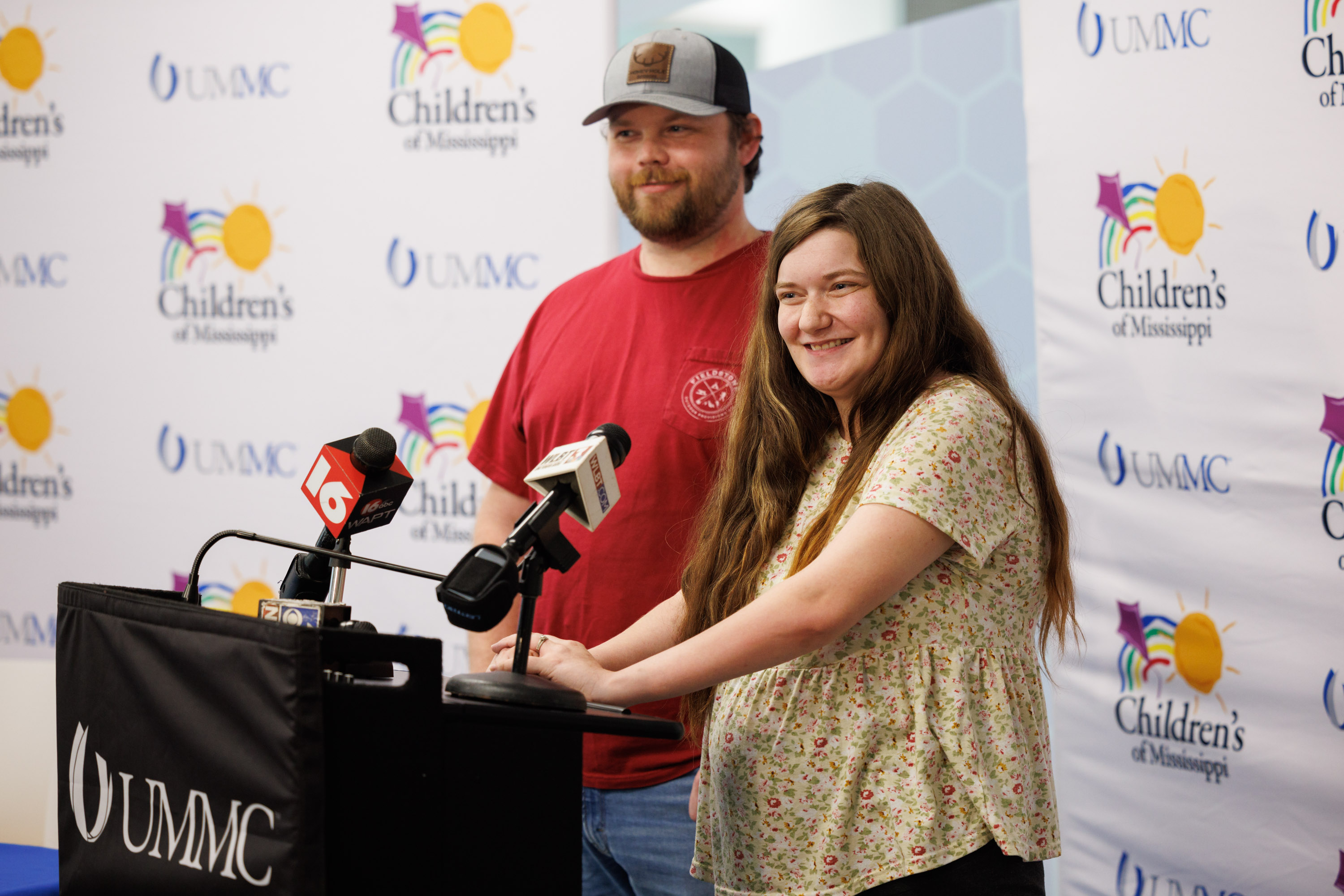 The first to be born were the four identical baby girls: Adalyn Elizabeth, Everleigh Rose, Malley Kate, and Magnolia Mae. Their brother, Jake Easton, came into the world last. Jake was the heaviest baby and weighed 2 pounds 5 ounces (1.05 kg), while Malley was the lightest and weighed 1 pound 11 ounces (76o grams).
Morris said reports of spontaneous quintuplets are about one in 60 million, while the odds of having identical quadruplets is roughly one in 15 million. All babies were born via cesarean section and admitted to the hospital's NICU for monitoring.

After more than two years of struggling to conceive, including suffering a miscarriage, Haylee, a middle school teacher, and Shawn, a maintenance employee of the soft drink manufacturer Wis-Pak, tried intrauterine insemination (IUI)—a procedure that involves placing a healthy sperm in the uterus as close to the time of ovulation as possible. One of the couple's fertilized eggs was divided four ways, resulting in identical quads.
Surprised and overjoyed, Haylee and Shawn had some concerns ahead of the birth. Shawn started a GoFundMe page to help with costs related to Haylee's leave from work and childcare, and a friend of Haylee's put her in contact with the Center for Maternal and Fetal Care.
An OB-GYN nurse called within days to set up an appointment with Dr. Morris.
"She's absolutely wonderful and we adore her," Haylee said of Morris. Shawn echoed similar sentiments. He said: "All our concerns, all our worries we've had about the delivery, she acknowledged them and explained how they would care for those issues. We've felt like we've been cared for the best we possibly could be."
Morris collaborated with Dr. Mobolaji Famuyide, chief of the Division of Newborn Medicine, to plan for the birth. They reserved an entire labor and delivery room and assembled a team of 30, including neonatologists; neonatal nurses; and experts in obstetrics, gynecology, hematology, respiratory therapy, anesthesiology, and surgery.
The doctors prepared the room with ample supplies for five preemie babies, including massive 30 cord clamps rather than the usual three, and drew up a daily schedule for the duration of Haylee's hospital care.
"[T]eam members were willing and happy to be called in, even if this happened at 2 a.m.," Famuyide said.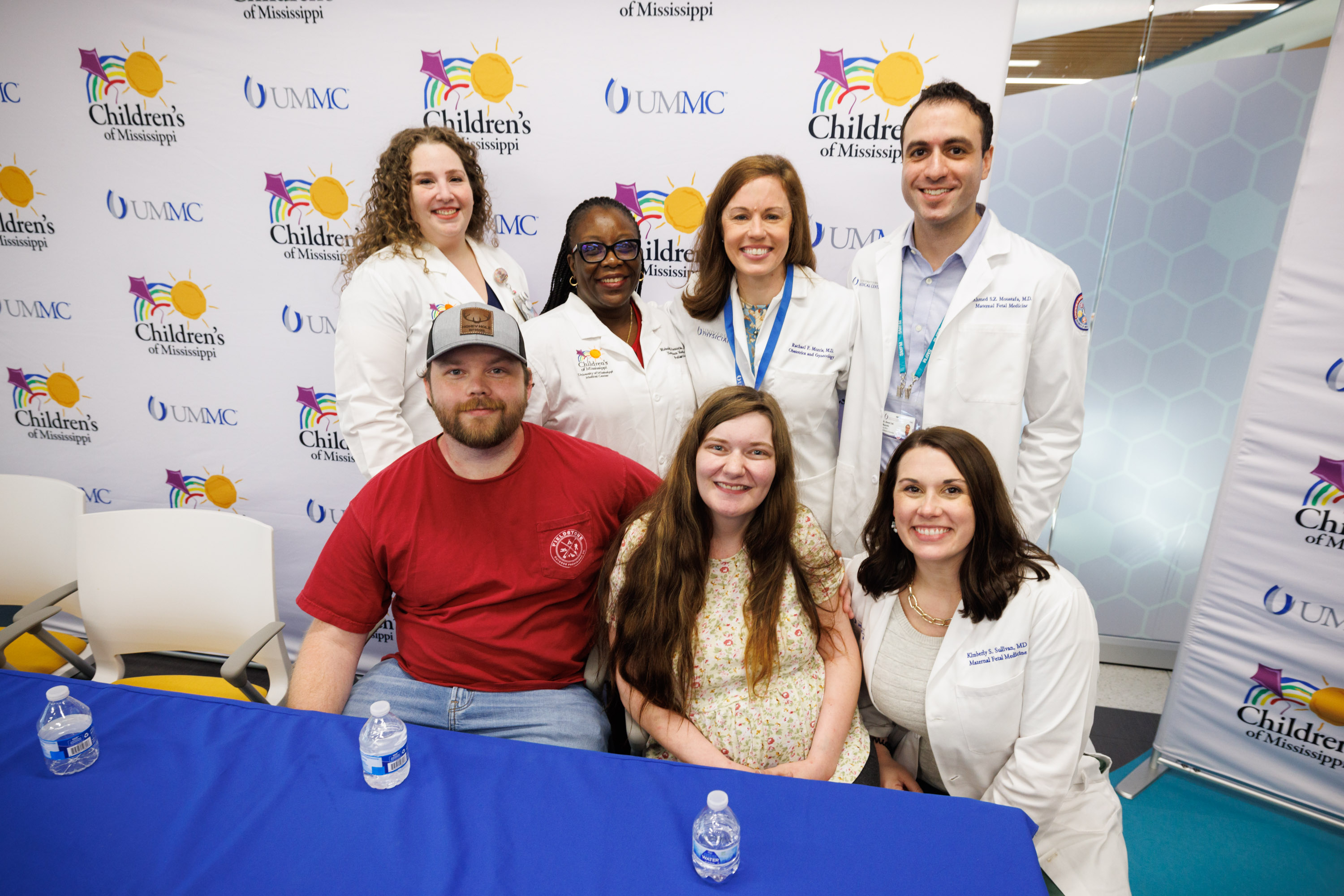 A week after giving birth, Haylee was able to hold three out of five of her babies. "They're thriving," she said, "and we're looking forward to the day when they can come home. They are the greatest blessing of my entire life."
As a guest on the Good Things with Rebecca Turner podcast, Haylee said: "We wanted to share this story for two reasons: one, because we believe they are miracles given to us by God, and two, we wanted to do it to hopefully help other couples who have gone through infertility to know that they have some hope out there in the world, as well."
Share your stories with us at emg.inspired@epochtimes.com, and continue to get your daily dose of inspiration by signing up for the Inspired newsletter at TheEpochTimes.com/newsletter