A UK mother feared she was having a miscarriage when she went into early labor at 23 weeks.
The premature baby was immediately rushed into intensive care, weighing no more than a block of butter, and given only a 5 percent chance of survival.
One year on, baby Jase-James Rogers recently celebrated his first birthday.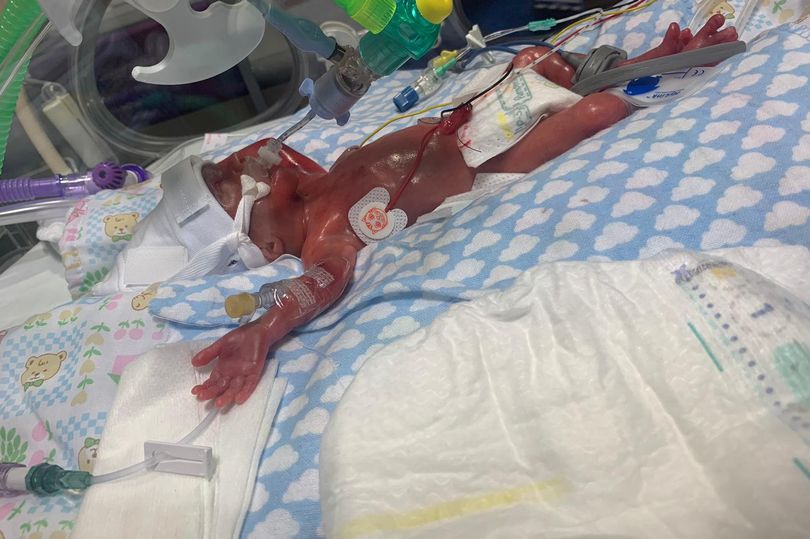 Parents Leah Rogers, 21, and William McCready, 19, of Lancashire in England, rushed to Blackpool Victoria Hospital when Leah started bleeding, reported Manchester Evening News.
Leah gave birth to a baby boy on Jan. 5, 2020, but the couple was delivered a crushing blow: Doctors did not expect him to live longer than 24 hours.
"I couldn't get my head around it," Leah, a community carer, told the newspaper.
"It took around 10 to 15 minutes for him to take his first breath, it was a really scary time," she recalled. "My mom pleaded and begged them to do everything they could to keep him alive."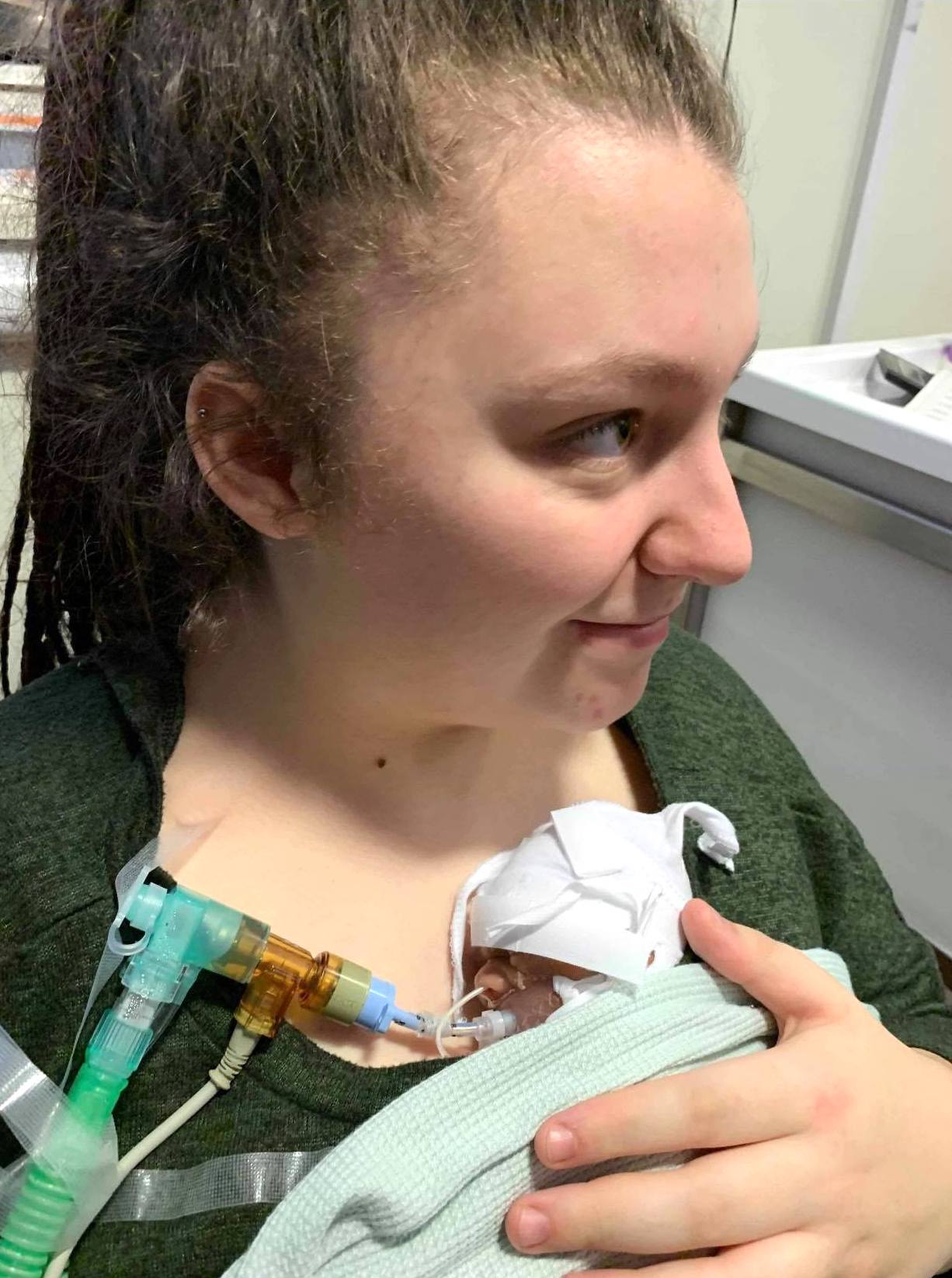 Baby Jase-James weighed just 590 grams (approx. 1.3 pounds) at birth, according to the Greater Manchester-based news outlet. He had a hole in his heart, suffered two brain bleeds, and was placed on life support in the NICU.
Miraculously, the little warrior made it through the first 24 hours and continued to fight for his life one day at a time.
Jase-James was so tiny that he fit into the palms of his mother's hands.
Leah said it was "so scary" to see her baby hooked up to wires, tubes, and a breathing machine to help his struggling body.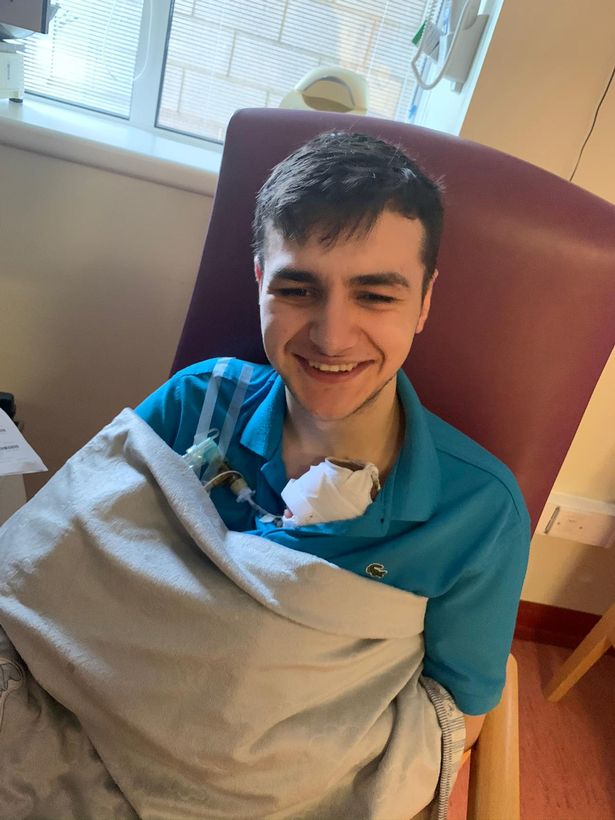 After two months of specialist care at Preston Royal Hospital, Jase-James returned to Blackpool, where he received two operations and steroid treatment. He was finally allowed home for the first time on May 9 last year, but the family's journey wasn't over.
Babies born at 23 weeks' gestation are described by the Royal College of Obstetricians and Gynaecologists (RCOG) as being at "the threshold of viability" and present a "major medical and ethical challenge."
Increasingly, however, survival rates for extremely premature babies are improving.
"When [Jase-James] was discharged he was still on oxygen for a month or two," Leah told Manchester Evening News. "I didn't even sleep. I just sat up all night watching him breathe."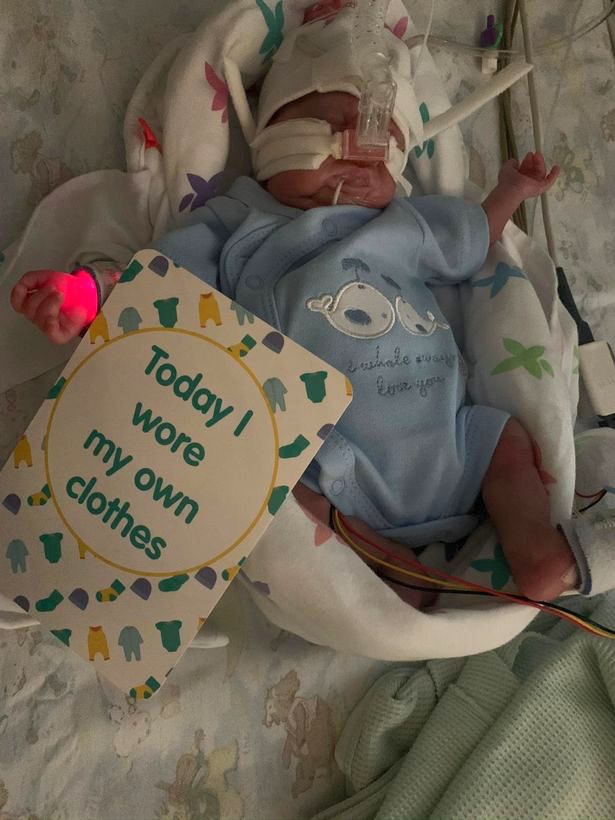 The baby underwent further procedures to save his eyesight and repair a hernia, but as he grew healthier and stronger, his happy personality began to shine through.
Leah said "since coming off the oxygen," her infant son has been trying to sit up on his own. "I've never seen such a happy baby in my life, considering what he's been through," she said.
The couple's immediate family, who had to wait patiently for baby cuddles owing to lockdown restrictions, has since made up for the lost time.
"It was especially tough for my niece, who is just 10 years old and didn't understand it all," Leah acknowledged.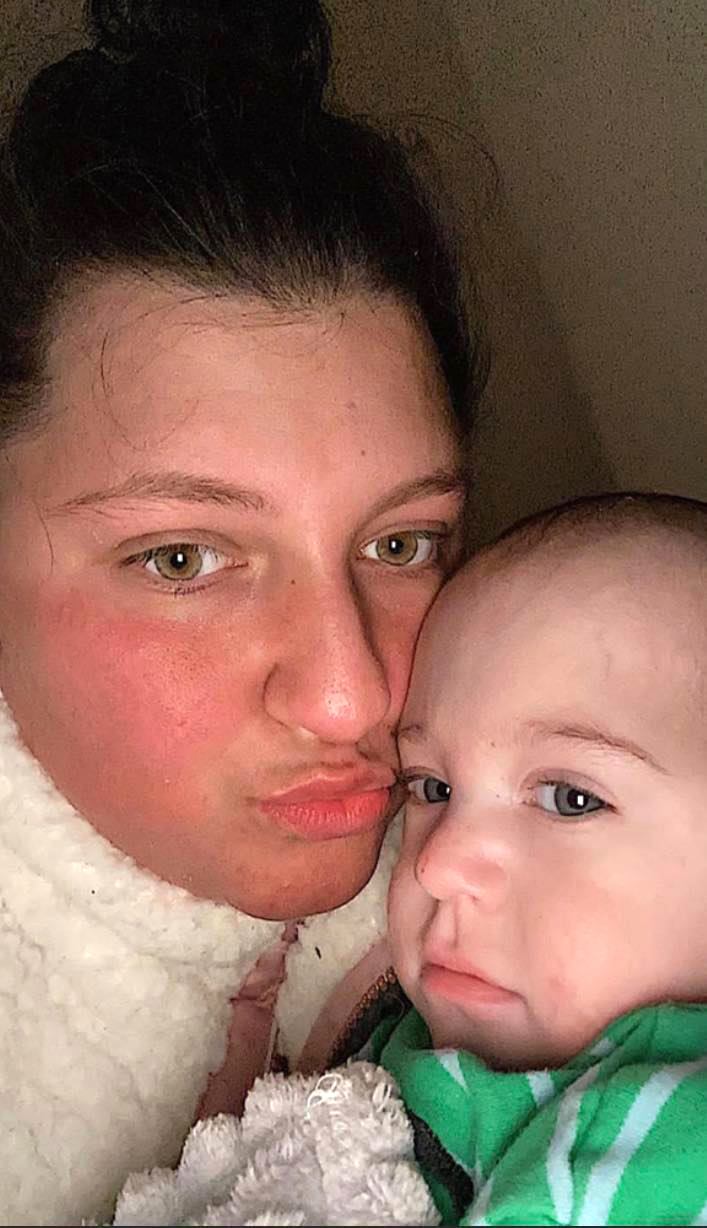 A year since his birth, baby Jase-James weighs a healthy 17 pounds 3 ounces (approx. 8 kg). His diapers, once the size of Christmas tree baubles, are now a standard size. He can even say "Dadda," the Manchester Evening News reported.
Leah and William threw a joyful first birthday party for their son in January, replete with balloons, a cake, and many presents.
Perhaps the most special gift of all was an album of photos and handwritten notes, chronicling Jase-James's incredible journey from birth to a bouncing 1-year-old.

Leah says her son is "doing brilliantly" and is a "happy, cheeky little boy."
"I just look at him sometimes and think I'm so proud to be his mom," she said. "He's so strong and such a battler."
"I never thought we would get this far, but we're so happy to have him home. It's amazing."
Share your stories with us at emg.inspired@epochtimes.com, and continue to get your daily dose of inspiration by signing up for the Epoch Inspired Newsletter here: https://www.theepochtimes.com/newsletter