An Australian artist with a passion for working on miniature models has found her perfect outlet: making and renovating dollhouses. Reproducing everything from desks to doilies to patio furniture in the incredible scale of 1:24, she is furnishing full houses in a sophisticated country-home style that is entirely her own.
Vonelle, who goes by Lavender Belle Miniatures on social media, renovated an old dollhouse in early 2017 and fell in love with the process of bringing something dormant back to life.
She then began an Instagram page, sold the house, and promptly began her next project.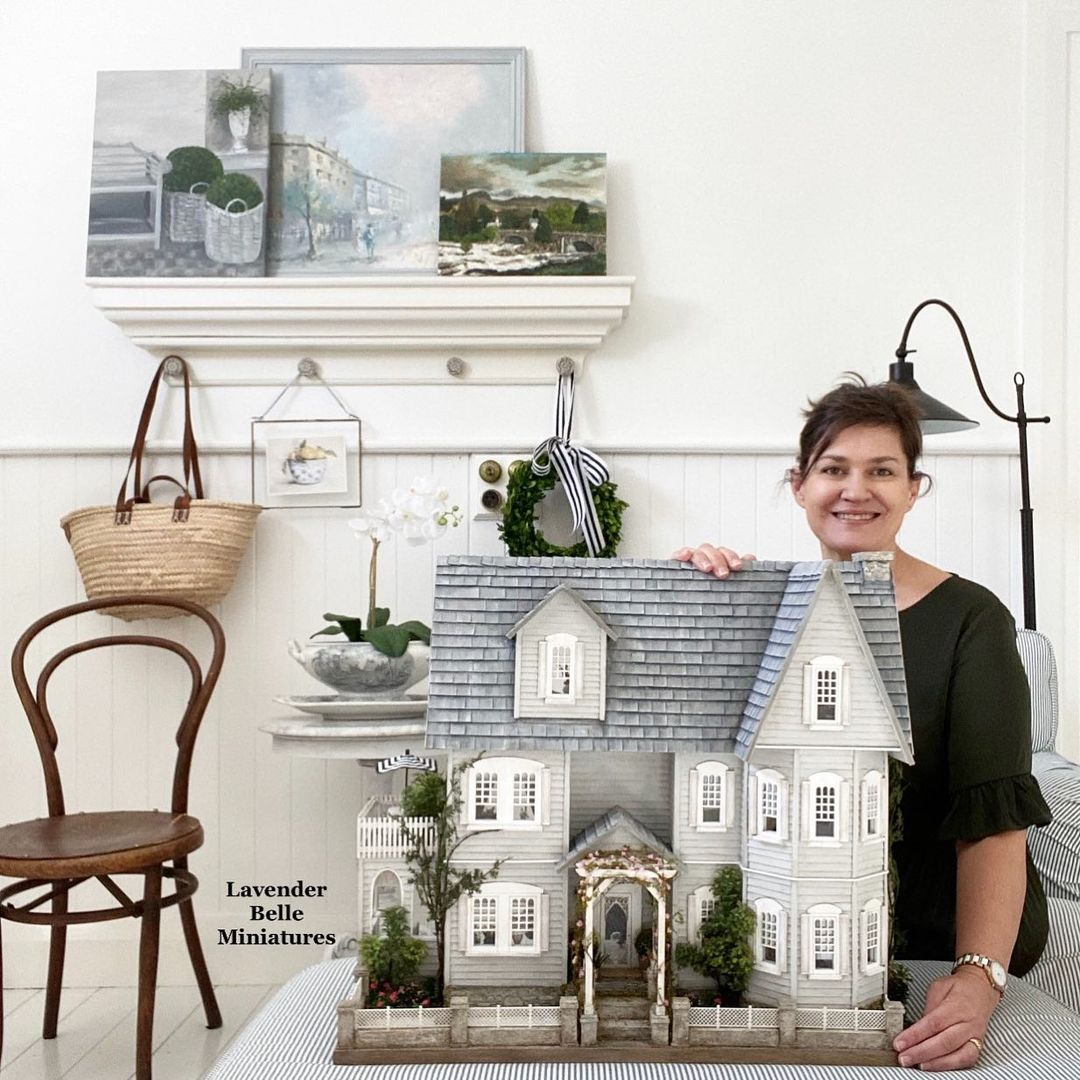 As demand for Vonelle's miniature masterpieces grew, she opened an Etsy shop in July 2017 and an online shop on her very own website in May 2019. Today, she sells dollhouses and finished, furnished "roomboxes" to collectors from around the world.
For Vonelle, working with miniature pieces gives her the chance to exercise her design ambitions on a manageable scale. She enjoys French, Hamptons, English, and Farmhouse styles of decor, and has coined a personal motto for her work: "miniature touch of elegance."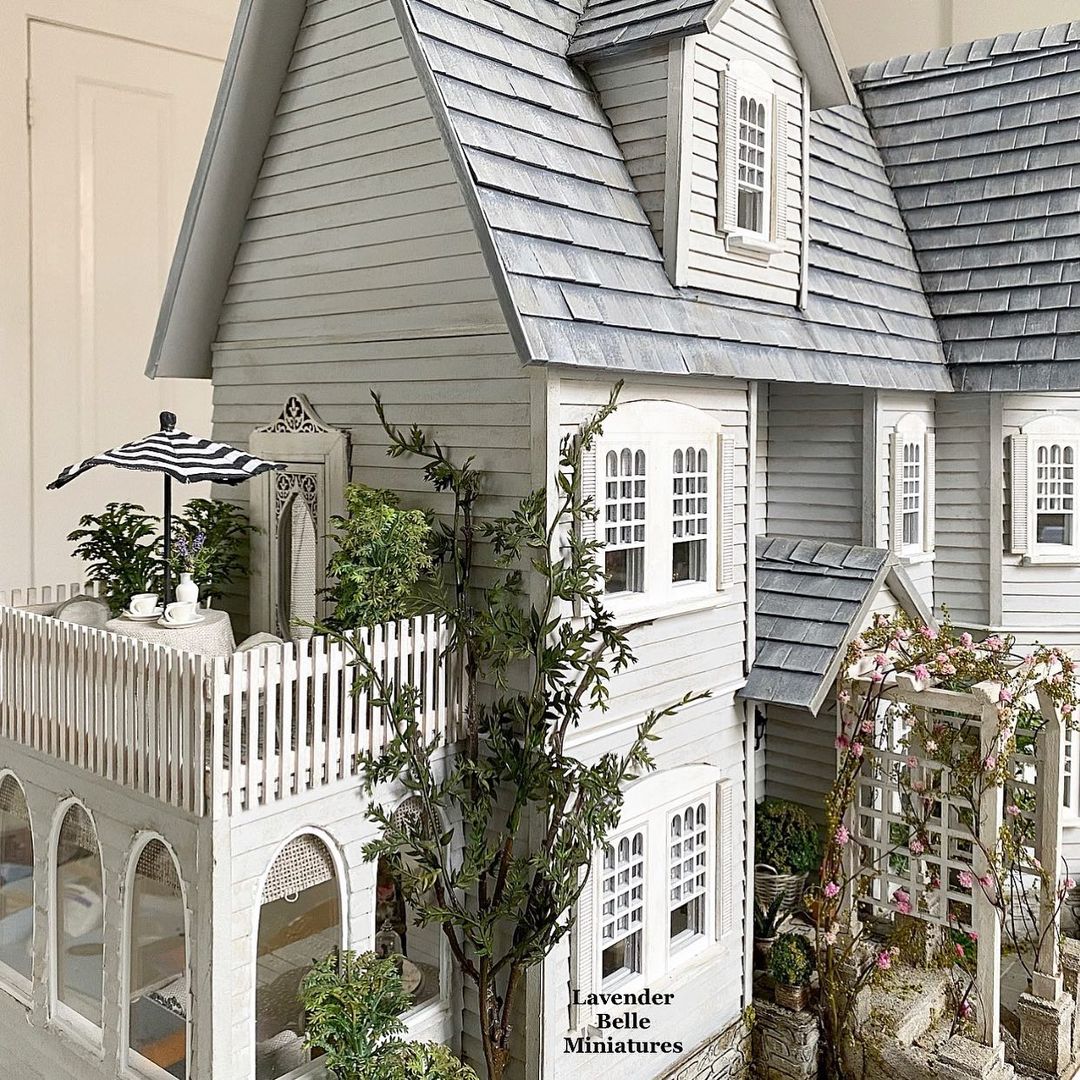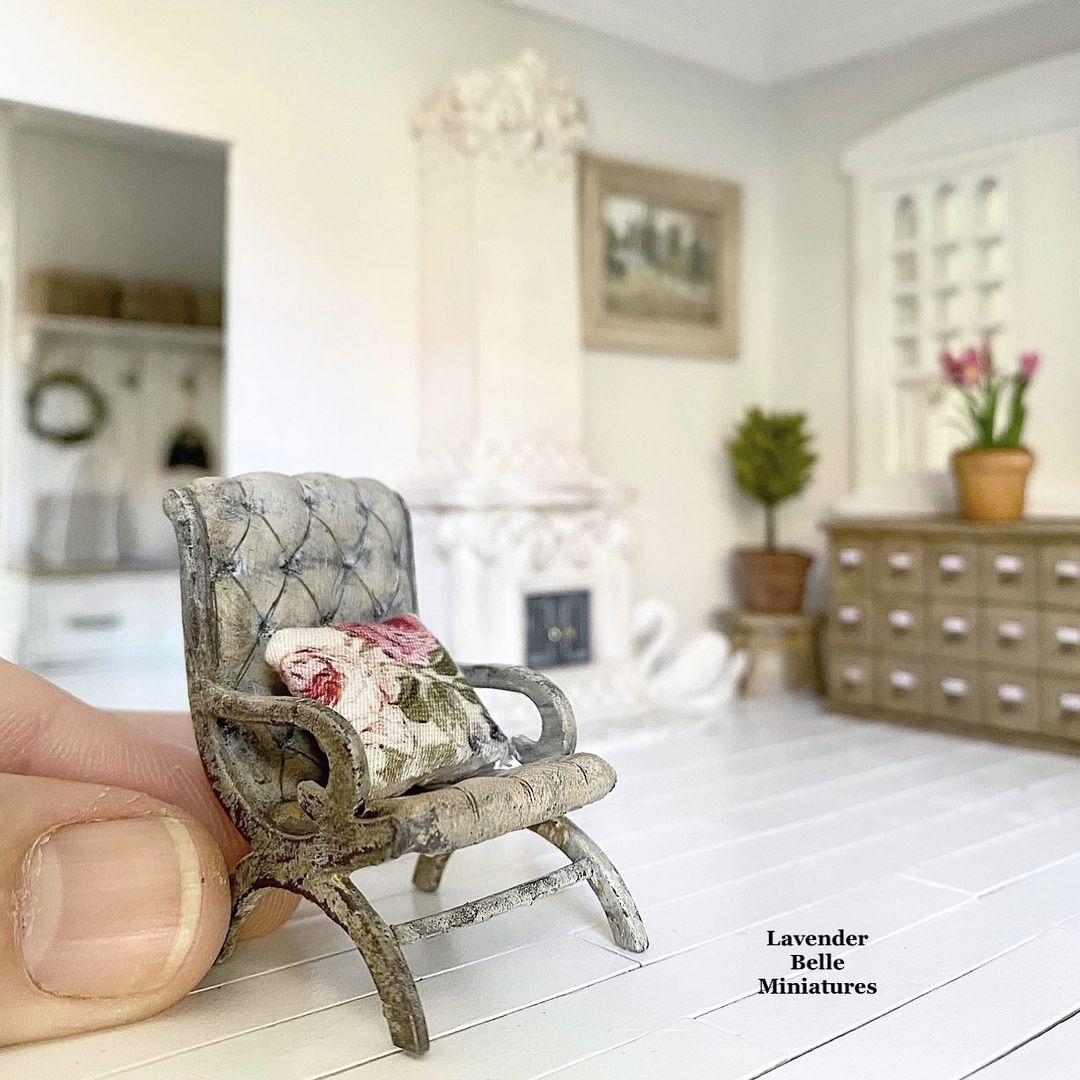 According to Vonelle, she attempts to decorate each house as if it were her own big house.
"To be able to combine all the elements of a big house renovation in a miniature scale is the part I love most," she wrote on her website. "I am a carpenter, brick layer, stone mason, painter, interior designer, and many other trades while I sit at a desk with no hassles or stress, unlike a real life renovation!"
After selling her first renovated dollhouse, Vonelle put her skills to work on a 1:12 scale cake shop, and an eponymous flower shop named Lavender Belle. She doesn't take commissions, preferring to work on her own projects at her own pace, and is always inspired by real life for beautiful elements to emulate in these miniature treasures.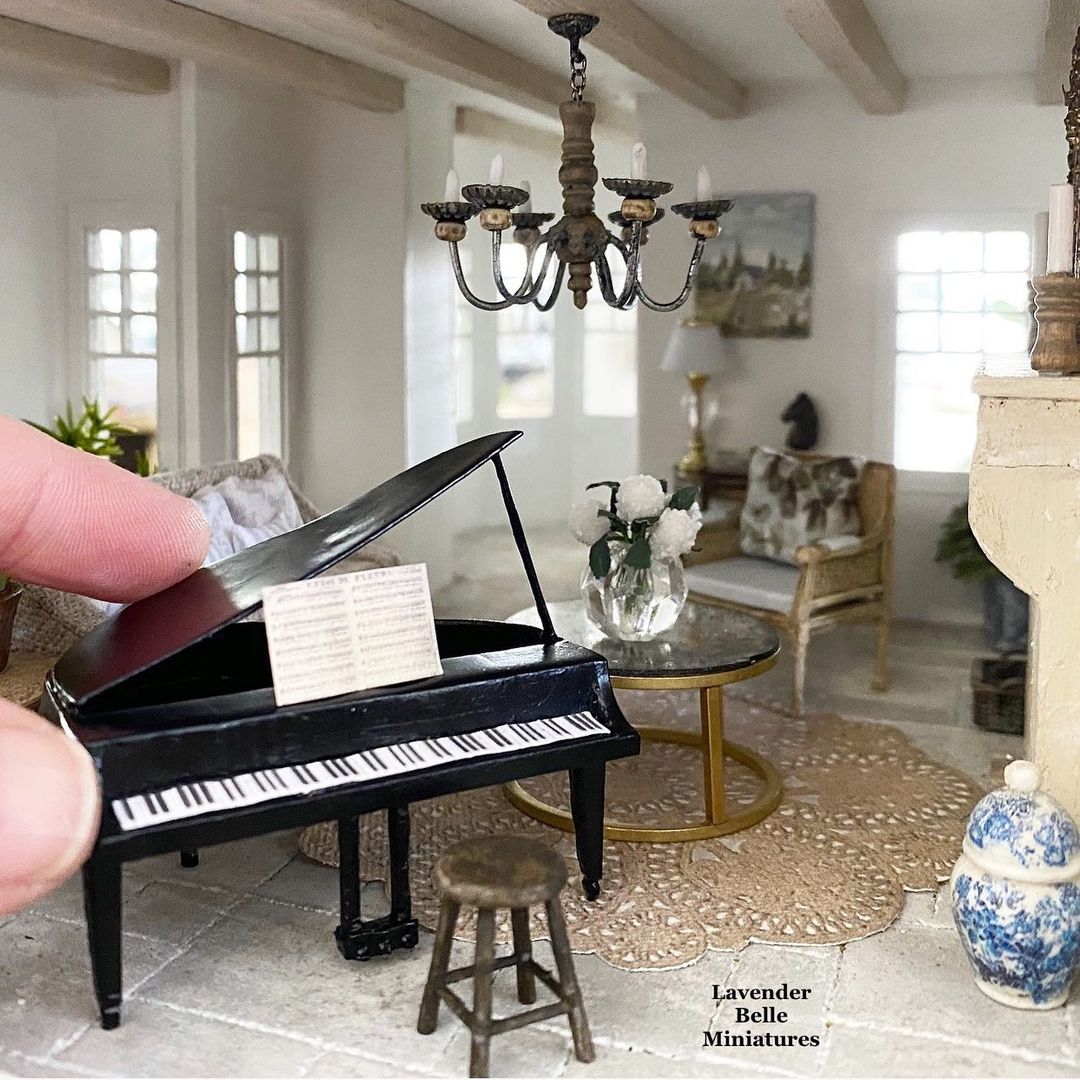 It wasn't until renovating a dollhouse in 1:24 scale that Vonelle fell in love with half-scale realism. "It's definitely more fiddly, but I love the challenge," she writes.
The artist handcrafts much of the decor and individual pieces inside her mini homes, meaning that each finished dollhouse is truly unique, unlike any other.
Most of Vonella's handcrafted pieces feature white walls, beautiful chandeliers, wood furniture, and more.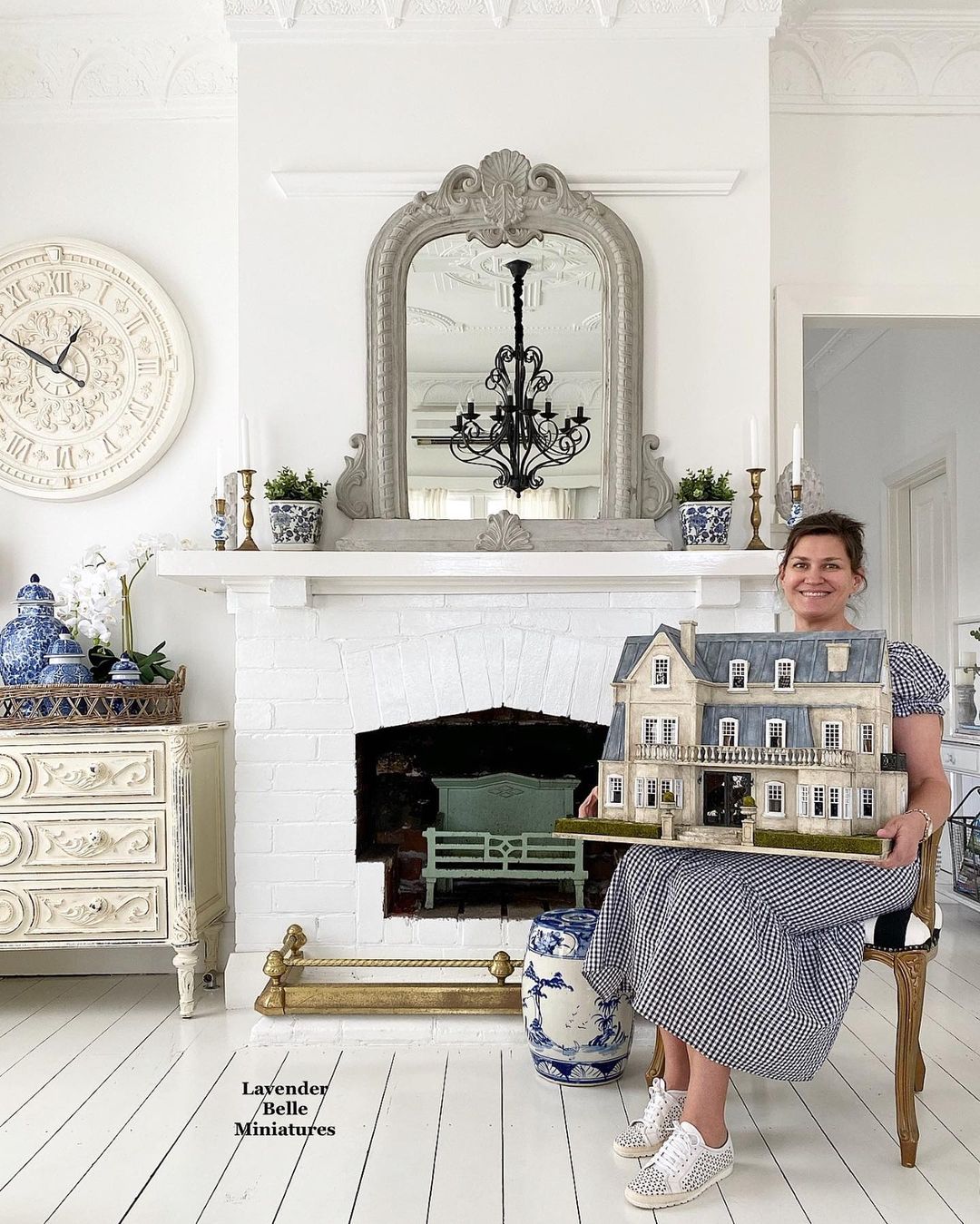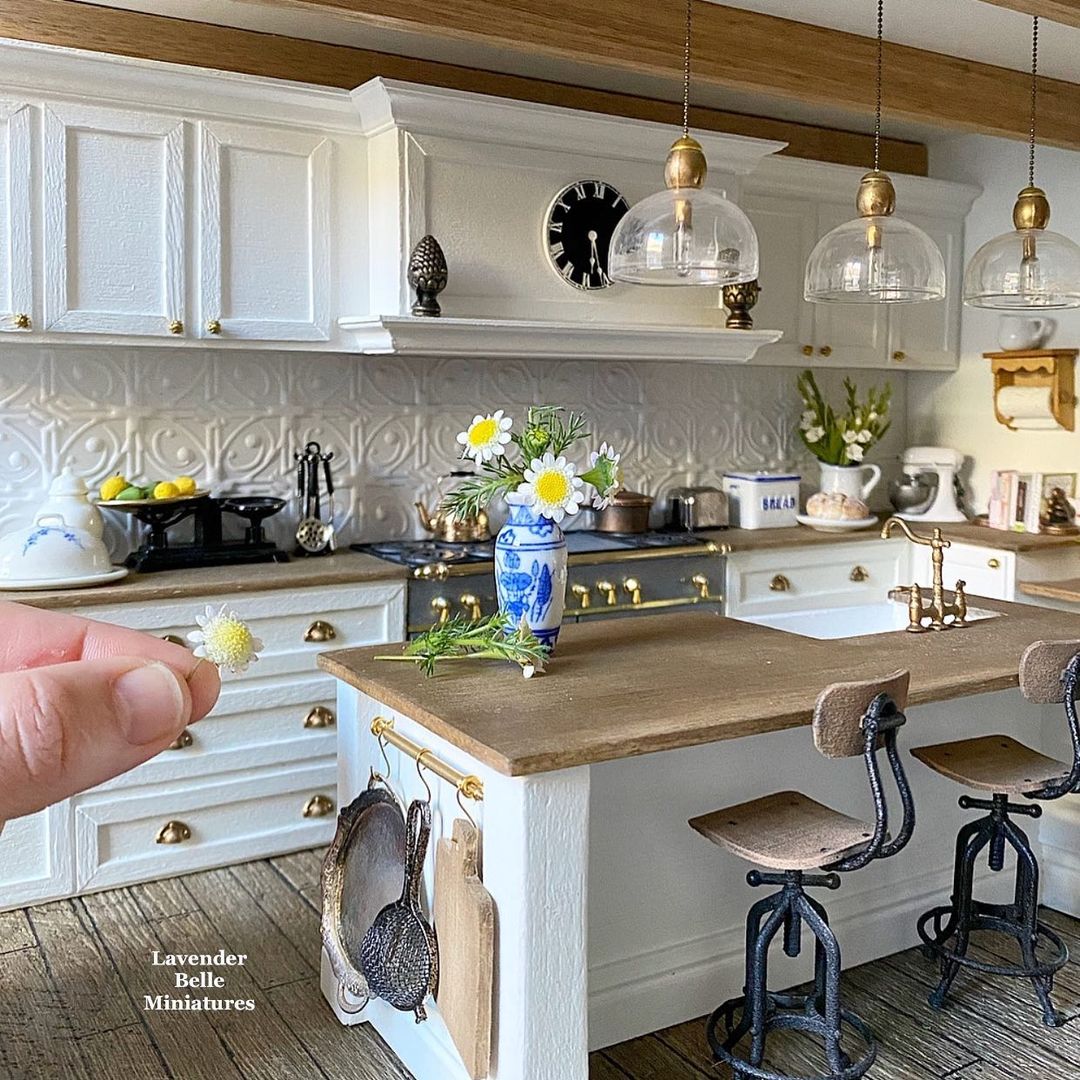 As for whether Vonelle's own home is decorated and dressed in the same style as her miniatures, "the answer is yes, it is," she writes. "I live in an old character home we renovated quite a few years ago, and it's decorated in French/Hamptons style."
Vonelle, who has been featured in design magazines, including Architectural Digest, shares her finished homes and works in progress on her Instagram page, where she has amassed over 70,000 followers, with netizens finding her work absolutely stunning and magnificent.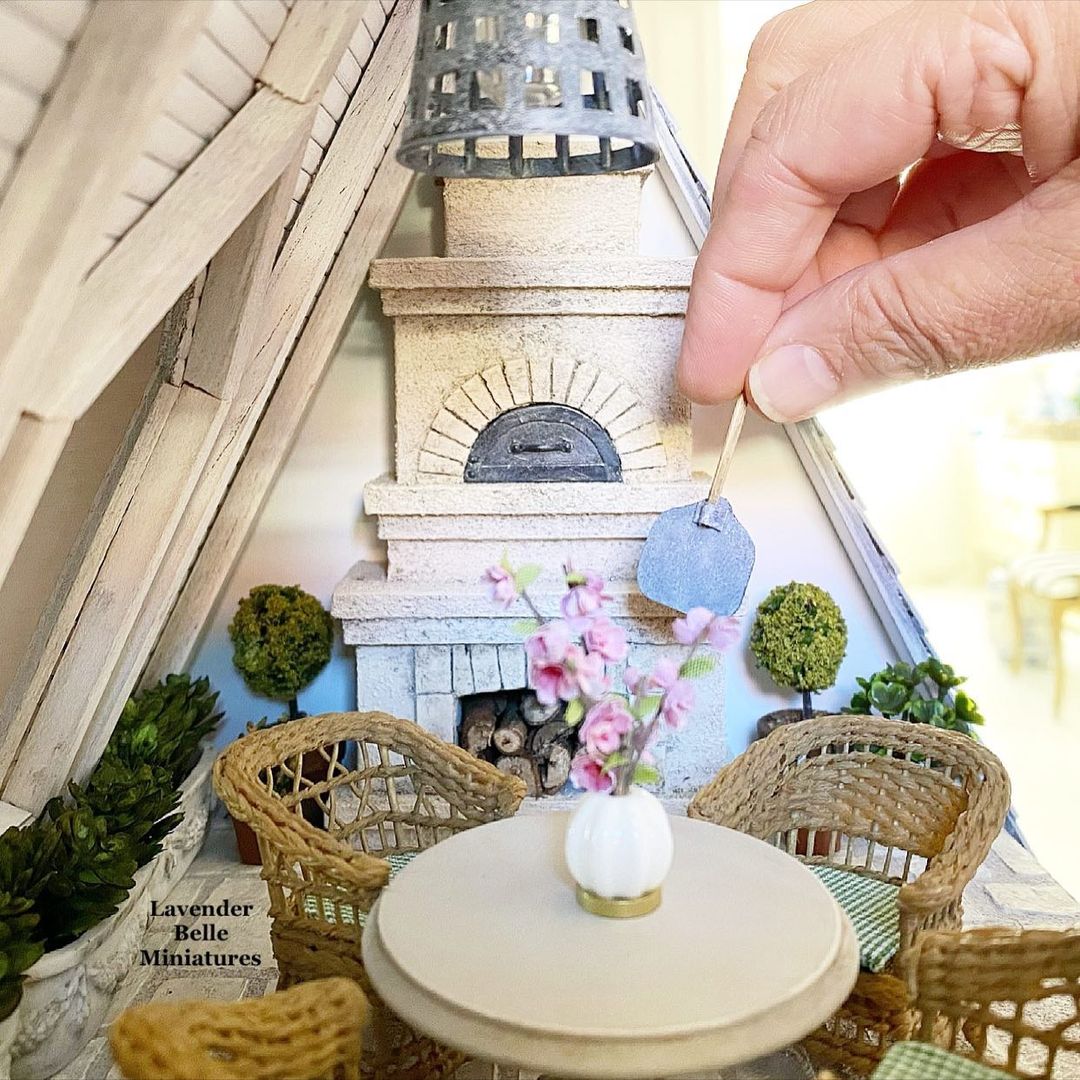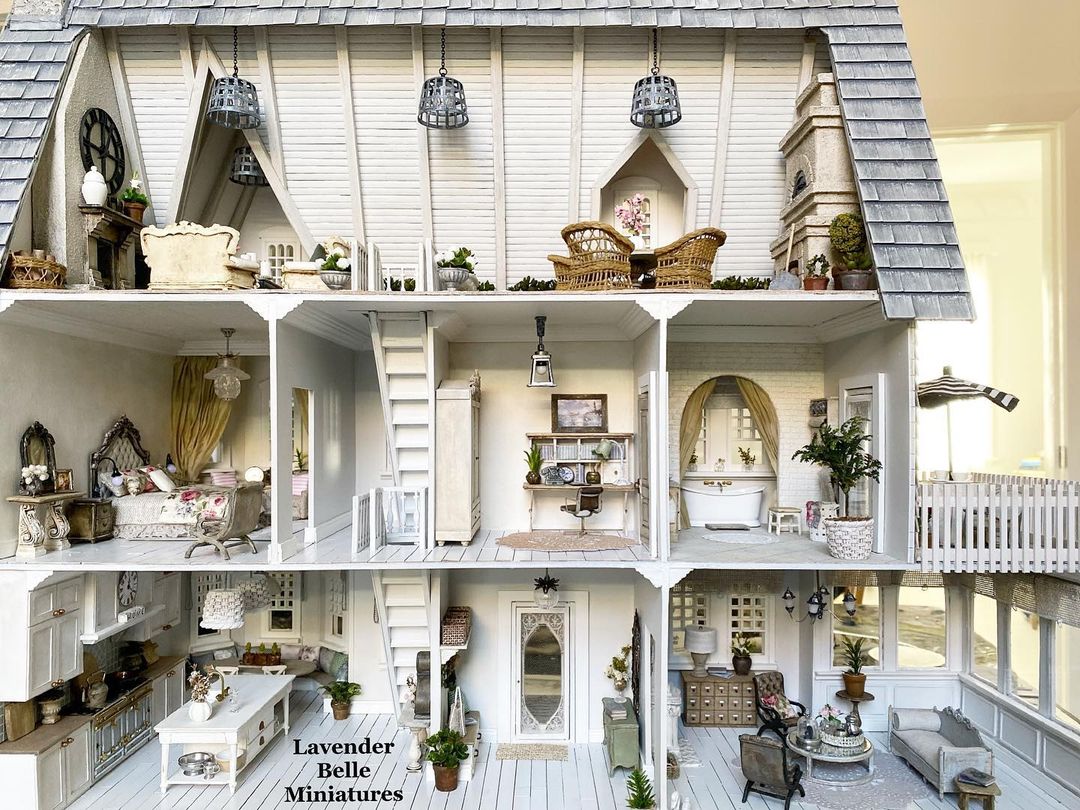 Share your stories with us at emg.inspired@epochtimes.com, and continue to get your daily dose of inspiration by signing up for the Epoch Inspired newsletter at TheEpochTimes.com/newsletter