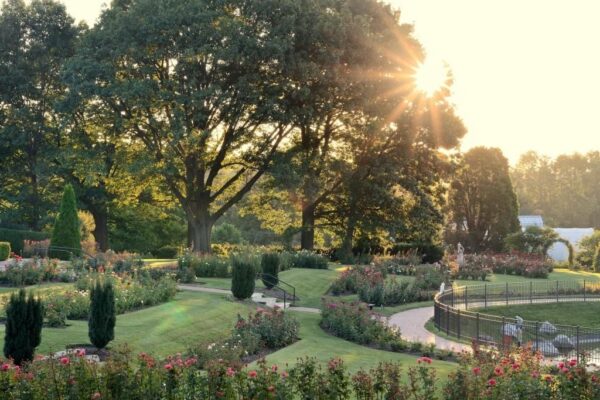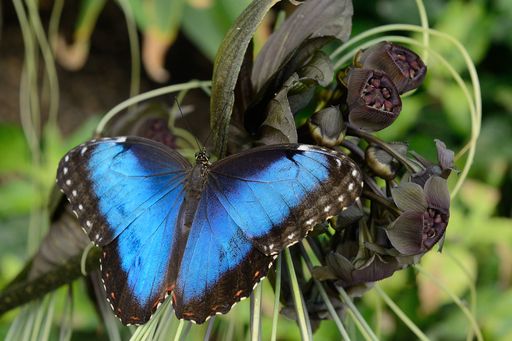 My daughters, aged 2 and 4, are both currently obsessed with "The Nutcracker." We have been playing Tchaikovsky's opus daily as we pore through picture books of beautifully illustrated sugar plum fairies and dancing snowflakes. 
I shouldn't have been surprised then, when in the entryway of Hershey's Chocolate World in Hershey, Pennsylvania, my 4-year-old tugged on my coat and whispered, "Look, Mom! We're in the Land of Sweets!"
We stopped and admired the life-sized gingerbread house made entirely from sweets before stepping on to an immersive chocolate tour, a ride that took us through the chocolate-making process. 
After stepping off of the ride to receive samples of chocolate, we had many options: creating our own candy bar, going on a chocolate-making adventure, or riding a trolley that would take us through the historic town.
Chocolate World, located in the town of Hershey, is only one of the many attractions the area has to offer, but it puts out an impressive show.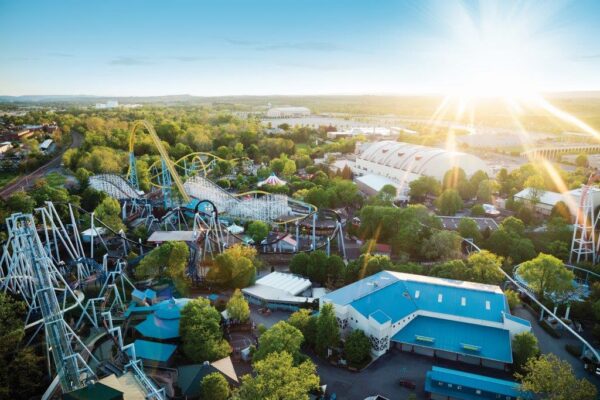 A Rich History
The town of Hershey began with a man named Milton Hershey, who was raised on a farm near Derry Church in rural Pennsylvania. Following an apprenticeship with a candy maker in Lancaster, Pennsylvania, Milton Hershey moved to Philadelphia to start his own candy making business. The attempt failed miserably, as did his next two business ventures in New York and Chicago. 
Not one to let failure ruin his dream, Milton returned to Lancaster in 1883 and started yet another company called the Lancaster Caramel Co. Finally, all the hard lessons he learned in his previous endeavors came to fruition. At the age of 40, he became a successful candyman.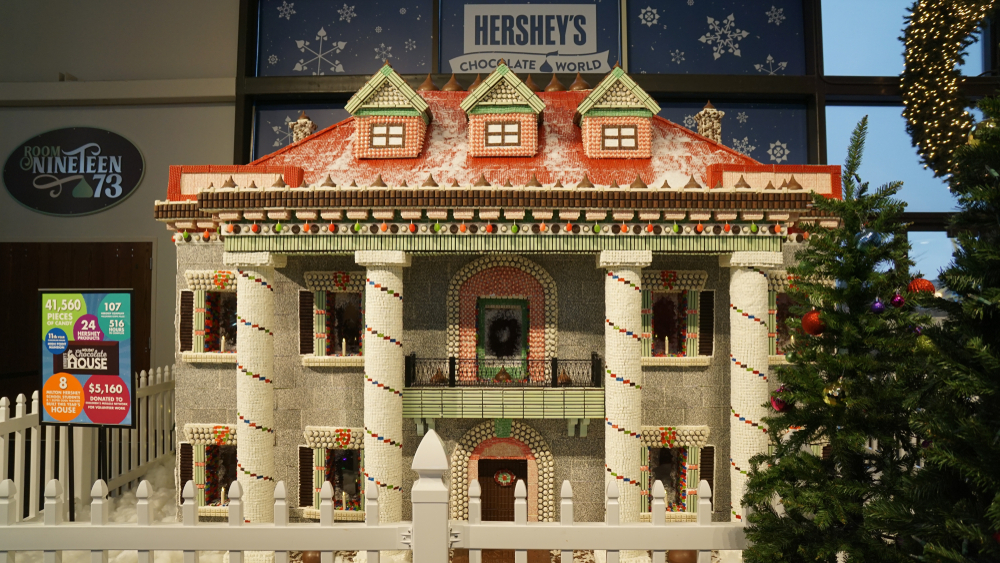 Success
In 1900, Milton sold his company for $1 million. He wanted to concentrate on a new interest: chocolate-making. He returned to his hometown of Derry Church to build a factory that would have access to dairy cows from local farms—fresh milk was essential to fine chocolate. In 1903, he began working on what would become the world's largest chocolate manufacturing company, developing a formula for chocolate that would win him a place in the hearts of Americans. 
Milton's new chocolate business went extremely well, making him a wealthy man. He felt a responsibility to handle his wealth and good fortune wisely and invested much of his money into developing the community around his factory.
Over the course of his life, Milton built an amusement park, the Hotel Hershey, a stadium, a school for orphan boys (known today as the Milton Hershey School), a theater, and a community center. In the midst of the Great Depression, Milton continued to build attractions in Hershey, enhancing the quality of life for residents and drawing tourists from all over the country.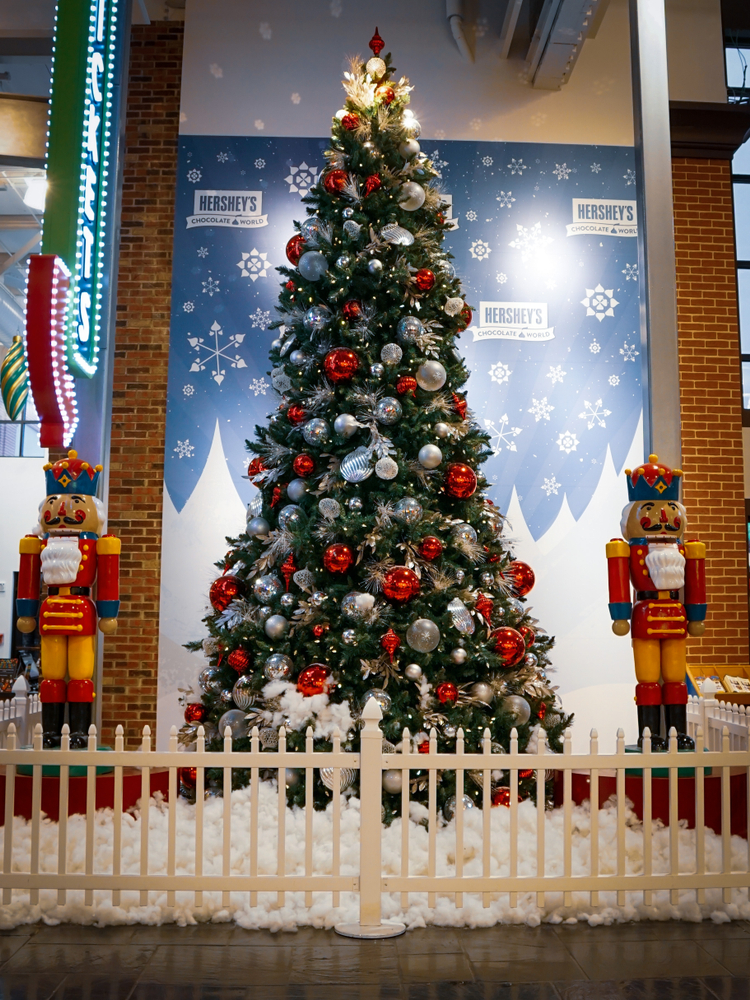 Hershey Today
Hershey today maintains that historic, earnest, small-town feel that has charmed visitors for over a century, even as it has become a giant in the tourism industry. Hershey is packed with destinations for every type of traveler: both thrill-seekers and history lovers will find plenty to do. The town is beautiful at any time of year, but at Christmas, it really shines. 
For the month of December, Hersheypark's Christmas Candylane is decorated with more than 5 million lights. Park-goers can ride roller coasters through a cascade of twinkling lights, visit Santa and all nine of his reindeer, or stroll through TREEville to admire the boardwalk lined with decorated trees.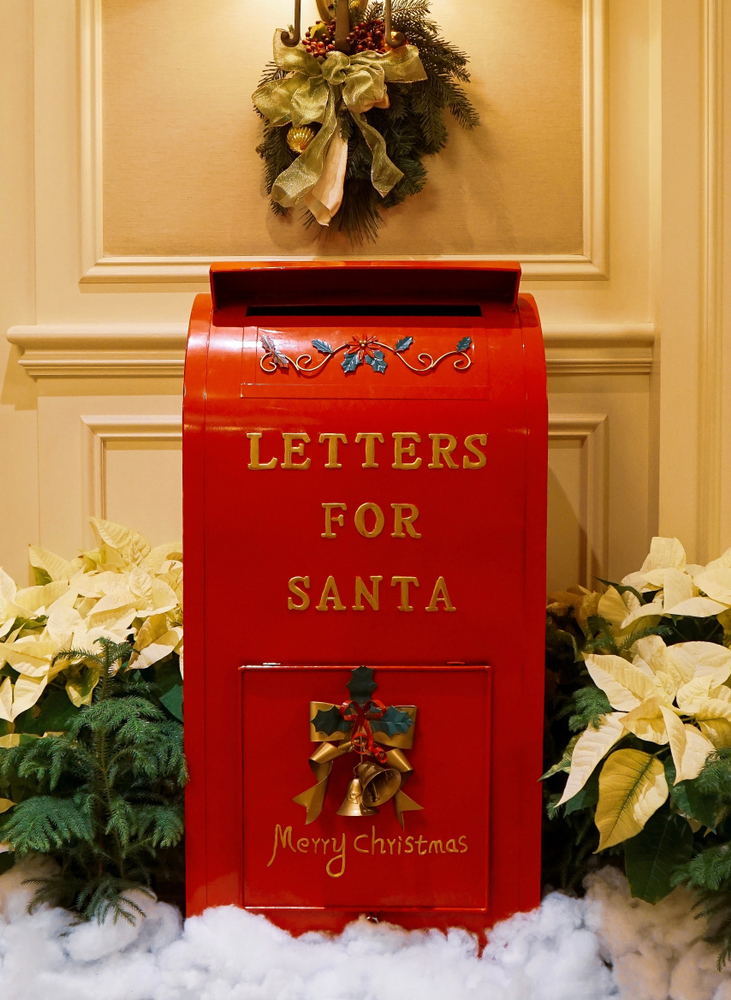 For those who are less inclined to brave the colder weather but still want to enjoy the holiday lights, Hershey Sweet Lights provides a drive-through experience. 
The Hershey Gardens, too, are stunning during the holiday season. The 23-acre gardens, born out of Milton's vision to "create a nice garden of roses" in the 1930s, feature a 14-foot poinsettia tree and a Candy Cane Cottage, decorated with snow-covered trees and giant candy canes. Visitors can also experience the butterfly conservatory and the collection of winter plants. 
There are few more-coveted places to stay in the town than the Hotel Hershey. The hotel, built at the onset of the Great Depression, provided jobs for 800 craftsmen and laborers during its construction. Today, the hotel is known for its service, spa, and outstanding culinary options.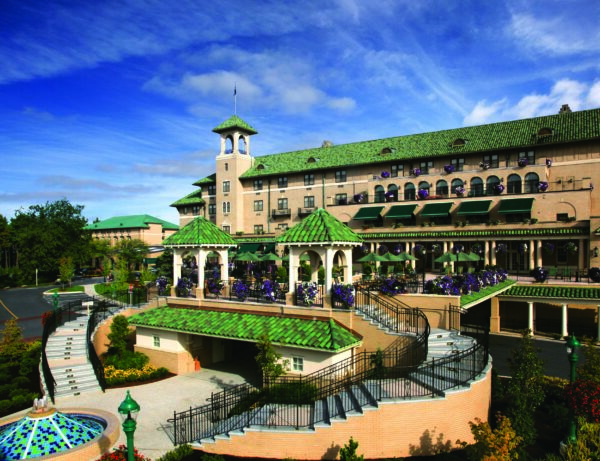 No visit to Hershey would be complete without a trip to Tröegs. Started by brothers in 1996, the brewery is dedicated to crafting beers and food made with locally sourced ingredients. Each week, the brewery showcases a "Scratch Beer," a pilot brew made with new ingredients or brewing techniques. They use feedback from customers to develop new beers for their menu. At Christmastime, a pint of Mad Elf or Grand Cacao is both festive and delicious.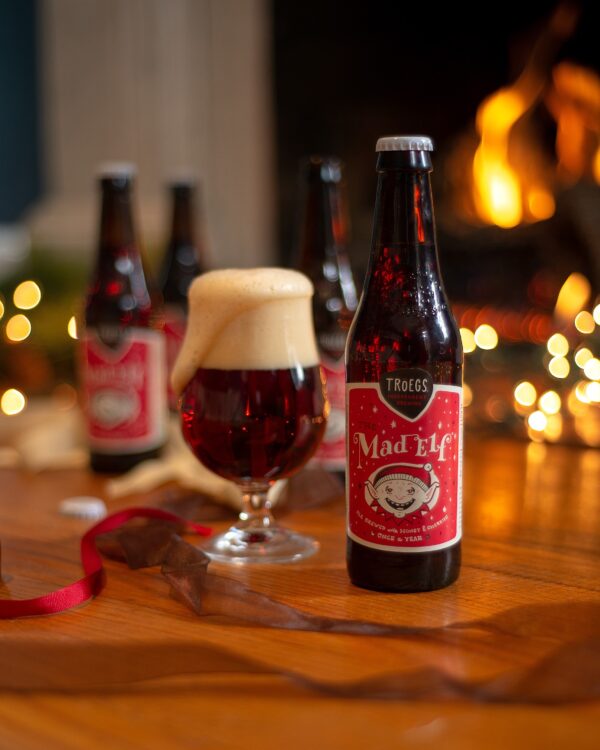 Hershey, at any time of year, but especially at Christmas, seems to come together to support the vision of Milton Hershey, who cared so much about community and creating a town people could feel proud of. As we rode through Chocolate World, walked the streets of Hershey, enjoyed a pint at Troegs, the pride in work well-done was evident every step of the way. 
Rachael Dymski is an author, florist, and mom to two little girls. She is currently writing a novel about the German occupation of the Channel Islands and blogs on her website, RachaelDymski.com