A metal detectorist in England discovered two very rare and valuable gold coins near Reepham, Norfolk, in late June.
The coins unearthed consisted of a 23-carat leopard gold coin and a noble gold coin; both were found folded in half, buried, and were located 150 meters (approx. 500 feet) apart from each other.
The leopard coin weighs 3.51 grams (0.12 ounces) and is of the third coinage period issued in 1344 during the era of King Edward III.
The noble gold coin, which weighs 7.69 grams (0.27 ounces), was issued between 1351 and 1352, and is of the fourth coinage period, which coincides with the times of the Black Death—the plague that claimed the lives some 25 million Europeans.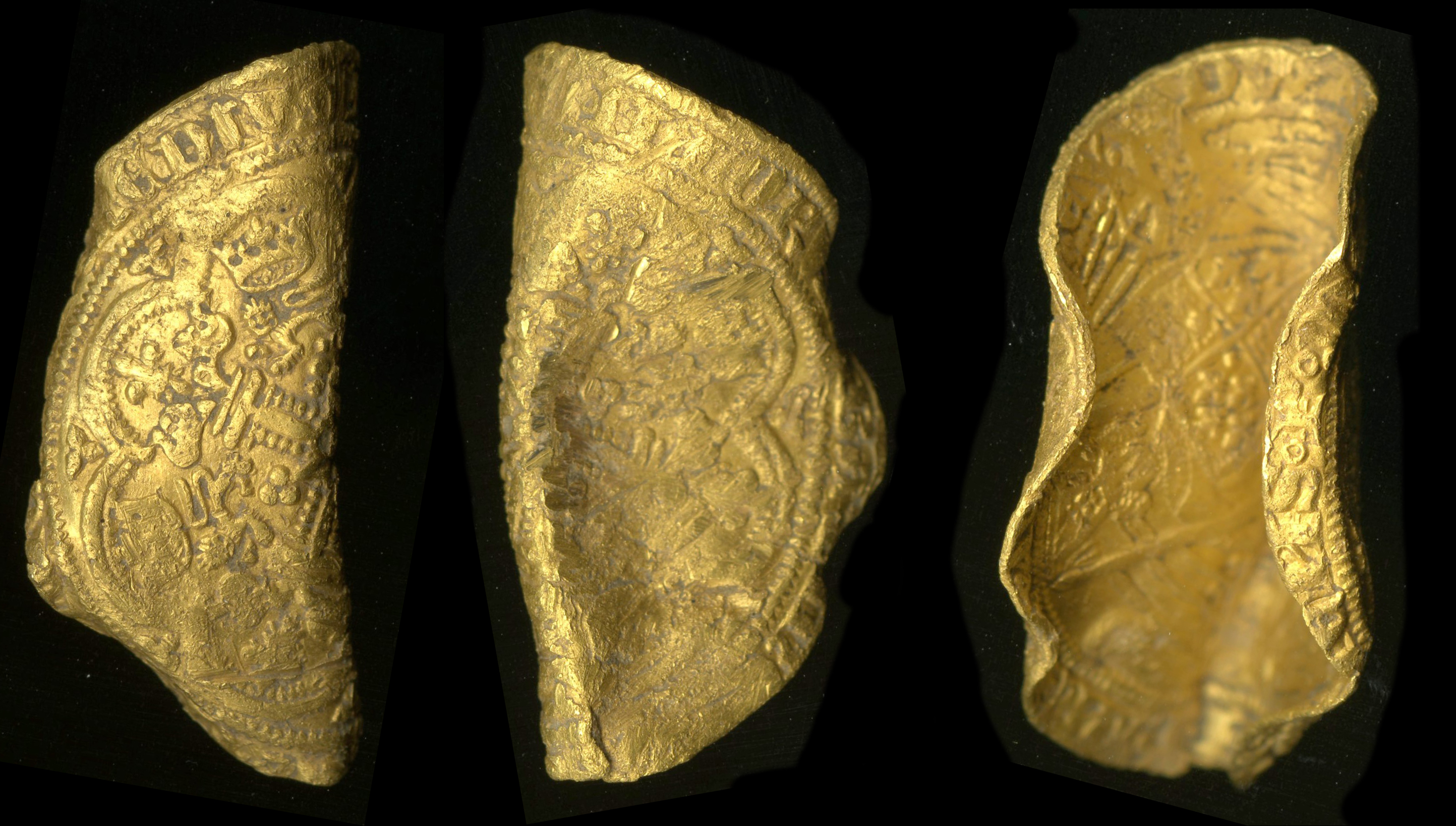 According to archeologist Helen Geake, the value of the coins is equivalent to 12,000 pounds (approx. US$16,500) in today's currency, and are believed to have been owned by someone of high social standing.
At the time of the discovery, not all the coins' details were visible, though they do not have much wear aside from some scuffing caused by agricultural activity.
"The leopard was struck as one of the first three denominations through which Edward III sought to introduce a gold coinage to England early in 1344," Portable Antiquities Scheme stated.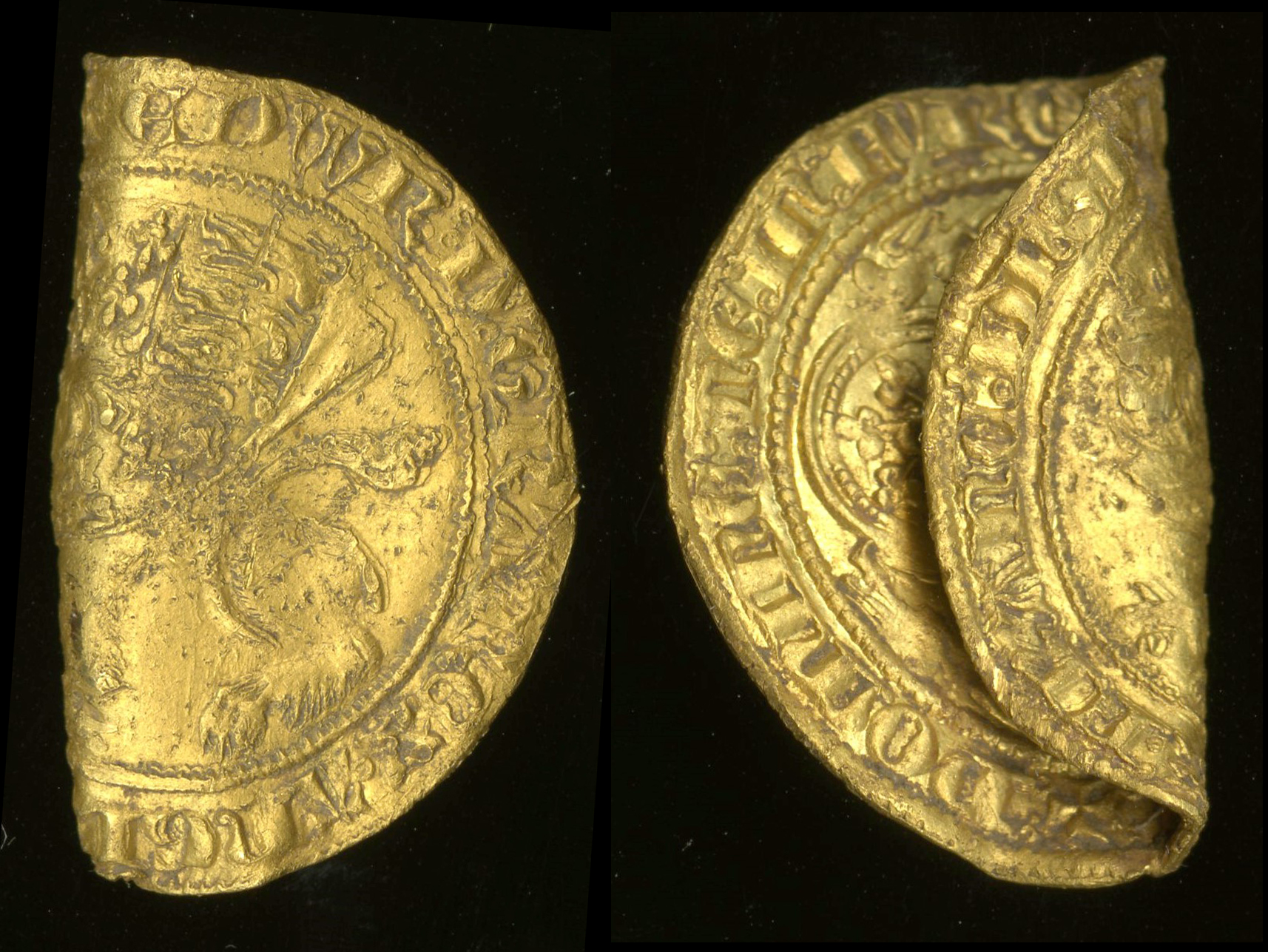 The publication adds that the coinage of this currency failed because the mint charges were too high and the value assigned to the coins overvalued gold against silver.
"New coins were introduced to replace them from July 1344, in a process of adjustment that went on until 1351," the statement added.
During those months, a little over 30,000 pounds of gold coin were produced; there are very few surviving examples today in public collections and museums.
The standard for the coins' gold content exceeded 23 carats, with a purity of 96 percent.
"It seems likely that both coins went into the ground at the same time, either as part of a purse loss or as part of a concealed hoard," they added.
Share your stories with us at emg.inspired@epochtimes.com, and continue to get your daily dose of inspiration by signing up for the Epoch Inspired Newsletter at TheEpochTimes.com/newsletter