Since the early 2000s, the Chinese Communist Party (CCP)—infamous for its restrictions on freedom of expression, persecution of religious believers, and surveillance with facial-recognition tools—has been working to materialize yet another disturbing goal: building a DNA and blood-sample database, all in the name of expanding control over its citizens.
Blood samples have been taken from students in many schools, as part of the government's massive operation. No notice or written communication has been issued to parents. We felt very unsafe.
Forced Collection of Blood Samples
As early as the last two decades, the CCP started building a DNA database system in Tibet and Xinjiang, before expanding the collection across China.
According to a May 2019 report by Bitter Winter, a magazine on religious liberty and human rights in China, residents of Henan Province were required by their employers and schools to submit their biometric data to the police. The data included providing their blood samples, voice samples, facial photographs, fingerprints and footprints, and details of height and weight.
Those in other areas and provinces such as Sichuan, Liaoning, and Hebei were also asked to provide their blood or saliva samples.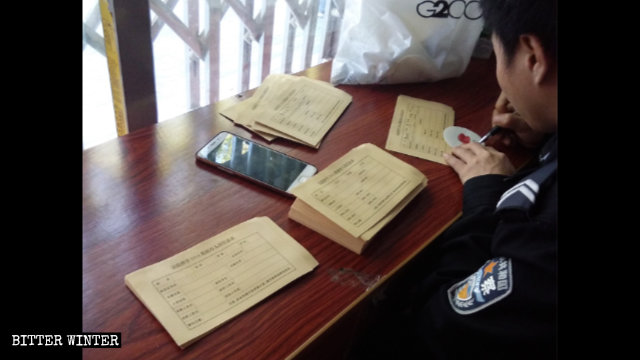 The collection of blood samples was not only restricted to adults; young children and teenagers were also not spared. The police in Guangxi Zhuang Autonomous Region went to elementary and middle schools to collect blood samples from male students in November 2019 without first obtaining consent from their parents.
Such mandatory collection of blood samples and biometric data generated fear among people who viewed the process as an intrusion of one's privacy.
"I feel like I have no privacy: facial recognition systems identify me on streets, my phone calls are monitored as if I were a prisoner," a resident in Henan told Bitter Winter. "I am under surveillance through various high-tech systems wherever I go."
"Blood samples have been taken from students in many schools, as part of the government's massive operation," a parent told the magazine. "No notice or written communication has been issued to parents. We felt very unsafe."
When the residents and parents inquired, they were met with different explanations, which ranged from the issuance of the third-generation digital ID cards to physical exams organized by the authorities to "prevent children from being lost or abducted and sold."
The officials' reasoning did not sit well with them, especially the parents.
One parent said: "If it is to prevent children from being lost or abducted, why have samples been taken only from boys and not girls? Because girls won't be lost? It's really strange!"
However, one would be met with threats if they refused to obey the authorities' demands.
"If we refuse to give our blood samples, they won't handle our families' household registration, identity card applications, or political reviews for army recruitment in the future," a resident from Hebei Province told Bitter Winter.
Some were also told that their health insurance would be canceled if they refused to comply.
Hideous DNA Sampling
The CCP collects DNA samples from men and boys due to the Y chromosome presented only in males, states the Australian Strategic Policy Institute (ASPI), a Canberra-based think tank. By collecting male DNA samples, the Chinese regime would be able to build a database of Y-STRs, which are short tandem repeats on Y chromosomes. The Y-STRs that are passed from fathers to sons can allow the authorities to trace the male descendants of families.
"If a Y-STR database contains a large representative sample of DNA profiles and corresponding family records, even an unknown male's data can potentially be matched to a family name and even an individual, so long as investigators have on file the Y-STR data of that male's father, uncle or even third cousin," the ASPI report stated.
However, according to Remin Net, the DNA collection was done by the Ministry of Public Security to "comprehensively improve public security organs' ability to solve cases, and manage and control society," ASPI reported.
Such a reason is "highly disturbing," the report said.
"In China's authoritarian one-party system, there's no division between policing crime and suppressing political dissent," the report stated, adding that the database would have "a chilling impact not only on dissidents, activists and members of ethnic and religious minorities, but on their extended family members as well."
The ASPI cited reports on how the behavior of family members of the detainees in Xinjiang's re-education camps could affect their release, and that the CCP has also used such tactics to repress family members of Chinese human rights lawyers and those who criticize the regime.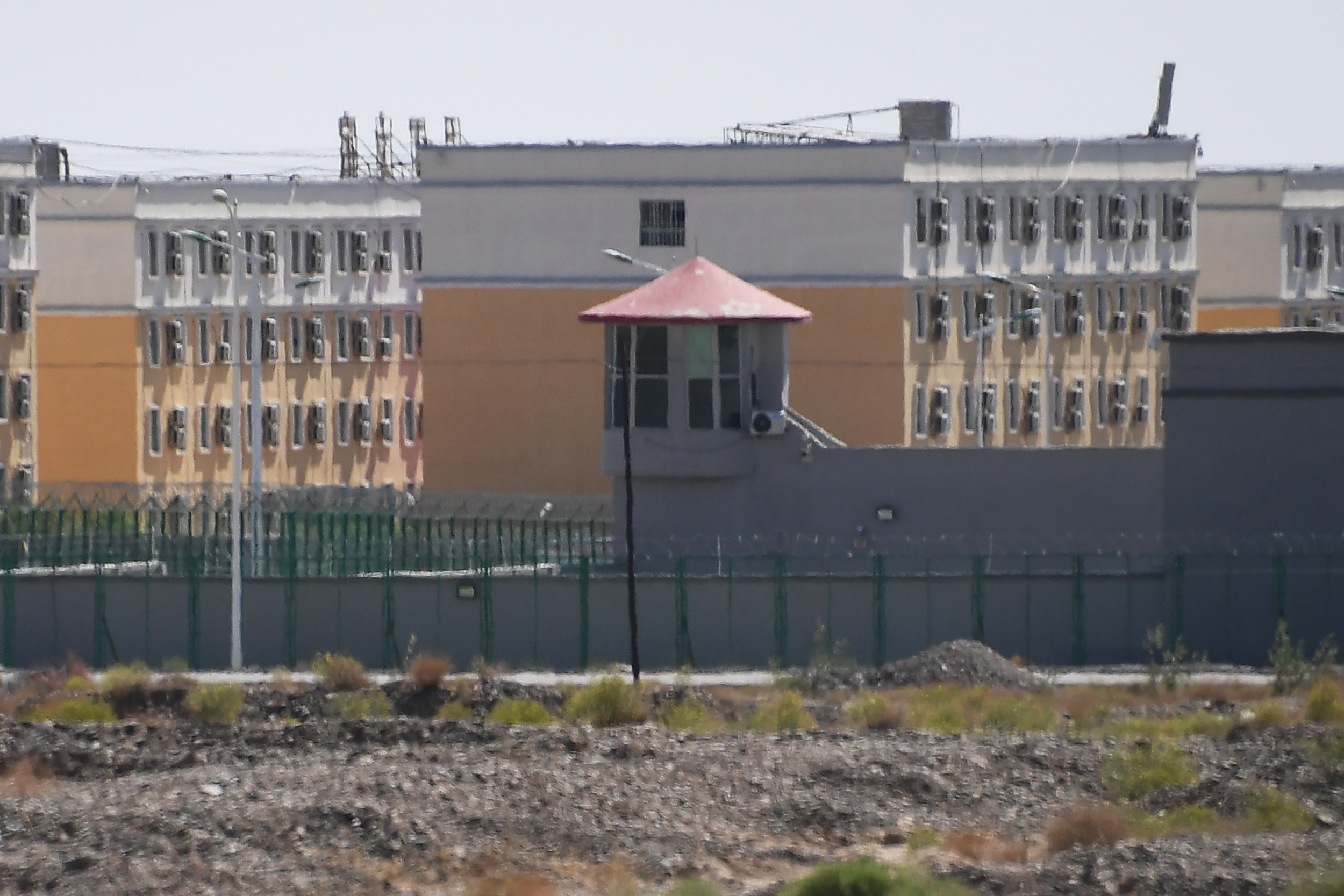 The report said that a police-run Y-STR database on citizens' "multigenerational genealogies" might lead to an increase in "state repression against the family members of dissidents and further undermine the civil and human rights of dissidents and minority communities."
Prisoners of Faith Are Not Exempted
The authorities in China have been collecting blood samples from prisoners of conscience—a move that China experts fear is aiding the CCP to effectively operate its state-run industry to harvest organs.
In recent years, there have been reports on the Chinese regime administering blood tests on the Uyghur ethnic minority.
Gulbahar Jelilova, a Uyghur woman who was detained for over a year at three facilities in Xinjiang in 2017, told China Tribunal, an independent people's tribunal based in London, how she was given regular blood and ultrasound tests during the detention.

Others who were also targeted include Falun Gong adherents, Tibetans, and House Christians.
A nearly 680-page report, titled Bloody Harvest/ The Slaughter: An Update, examines how Falun Gong spiritual adherents were "frequently given blood tests and medical examinations while other prisoners (with the exception of Uyghurs, Tibetans, and certain House Christian groups who were also targeted) receive no such treatment."
The report, citing nearly 2,400 references, was published in June 2016 by David Kilgour, a former Canadian Secretary of State (Asia-Pacific), David Matas, a human rights lawyer, and Ethan Gutmann, an award-winning China analyst, a human-rights investigator, and a 2017 Nobel Peace Prize nominee. The three investigators based the report on their research conducted on hundreds of transplant hospitals around China.
Falun Gong, also known as Falun Dafa, is a self-improvement cultivation practice that was introduced to China in 1992. The practice consists of five meditative exercises and is based on the tenets of truthfulness, compassion, and forbearance.
However, after the number of people practicing it reached over 70 million, the peaceful meditation system was made the focal point of the persecution campaign launched by the CCP in July 1999. Since the persecution started, tens of thousands of Falun Gong practitioners in China have been arrested, detained, tortured, and even killed for their organs.
Many of the practitioners who made it out alive have recounted how they were often subjected to blood tests and physical examinations.
One of the few fortunate ones to escape China's forced organ harvesting was Yu Ming, a businessman who was imprisoned for 12 years in Chinese labor camps and prisons. He managed to flee the country with help from the U.S. government. He told The Epoch Times that he had his blood drawn at least three times when imprisoned, adding that the amount of blood drawn was more than the normal amount needed for a regular physical examination.
Another Falun Gong practitioner was Liu Jintao, a former graduate student of the China University of Petroleum, who told the tribunal how he and other practitioners had their blood drawn while incarcerated.
"Every year during my detention, the authorities would force us to have blood taken and X-rays but never notified me of any result," Liu said in his testimony.
"I suspicious [sic] that these tests may have been somehow connected to organ harvesting. I had heard about organ harvesting from internet [sic] before I was arrested. But it's hard to believe for me."