Stuart Williams, who goes by the handle "Yogi Photographer" on Facebook, stumbled upon a most unusual traveler while vacationing around the beautiful beaches of Oaxaca in Southern Mexico. While driving near Mazunte, a fishing village known for its National Turtle Center, Williams saw "a peculiar sight."
"A man was pushing a trolley along the road and surrounding him were dogs," the photographer recounted in a Facebook post. "Dogs were on top of his trolley. Dogs were behind him, in front of him and by his side. Tails were wagging furiously, barks were sounding and he just kept pushing his trolley through the heat."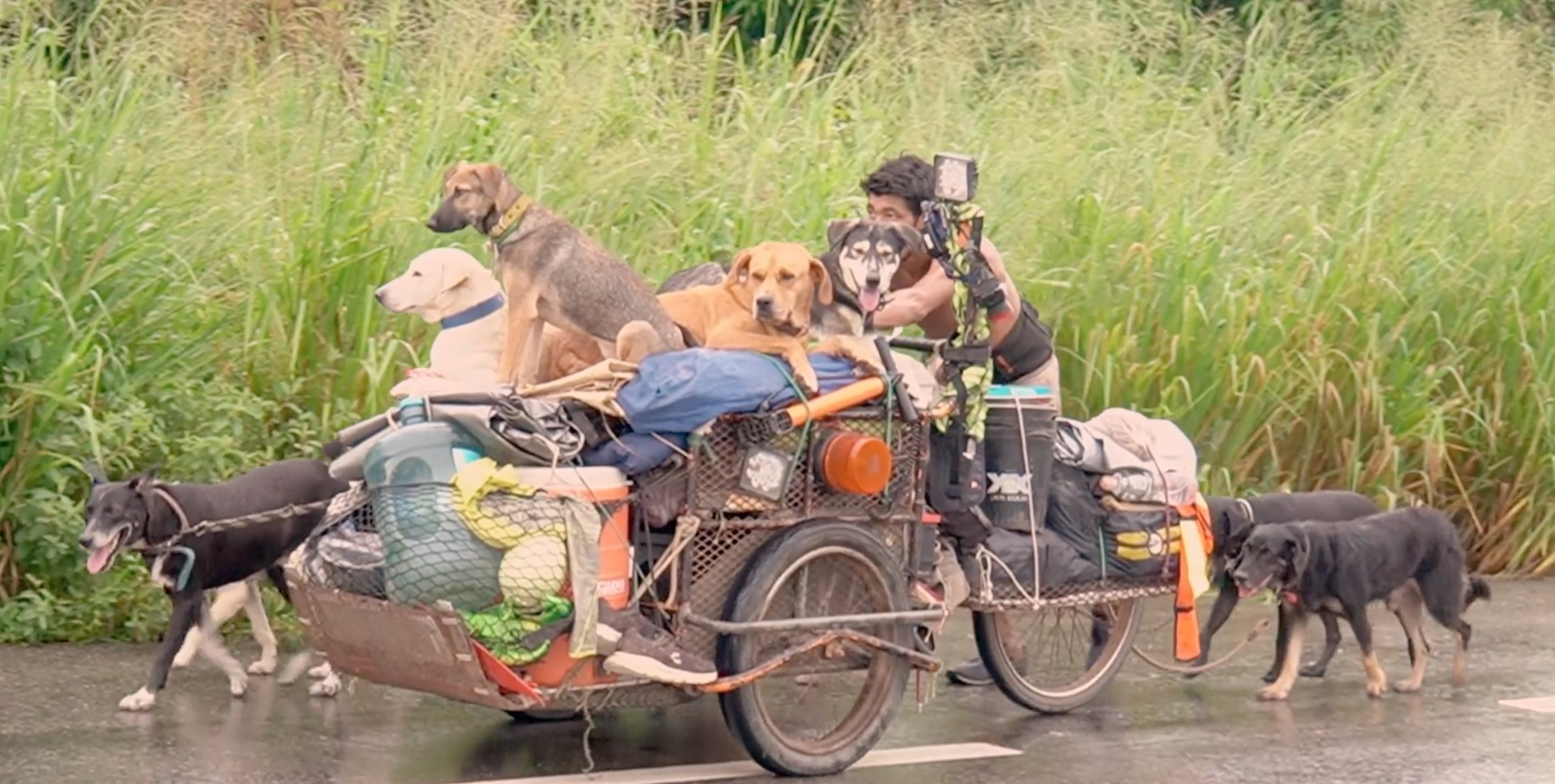 The traveler turned out to be a 49-year-old man known as Edgardo "Salva Perros" (the Dog Savior), who was on a mission to rescue street dogs and rehabilitate them, one canine at a time. He had almost walked the entire perimeter of Mexico, over 13,000 kilometers (8,000 miles), picking up close to 500 homeless dogs along the way to help them get well and find a forever home.
Stuart Williams decided to make a short film about this inspiring animal welfare activist, whose real name is Edgardo Zuñiga Juarez. Edgardo has done many different things in his life, but there has been one constant. "I have always lived with and have been around dogs," he explained.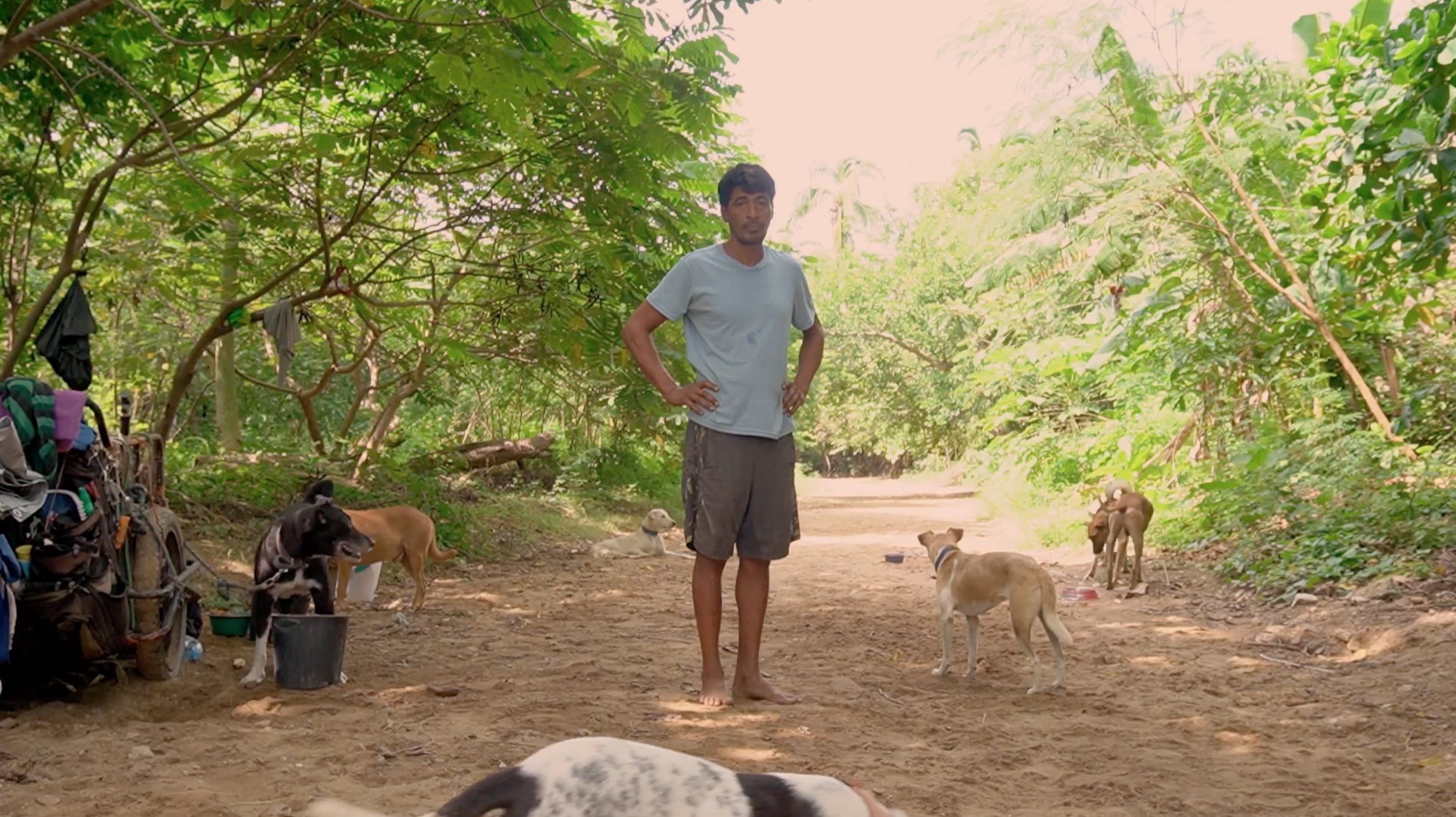 Edgardo was working for animal rights long before the Mexican federal and state governments started passing animal protection laws. One day, he had a vision of combining his two passions: caring for dogs and traveling. From there, he had a big idea. Rather than working in "the cities and the towns, [where] there is someone who will help them," he made his priority helping "the dogs living homeless on the roads where no one helps them."
He started in the coastal town of Bucerias in the state of Nayarit by the Pacific Ocean and decided to walk the whole perimeter of the country. From there, he went north all the way around Baja California, up to Tijuana, and followed Mexico's border with the United States all the way to Reynosa, which lies near the Gulf of Mexico, opposite McAllen, Texas.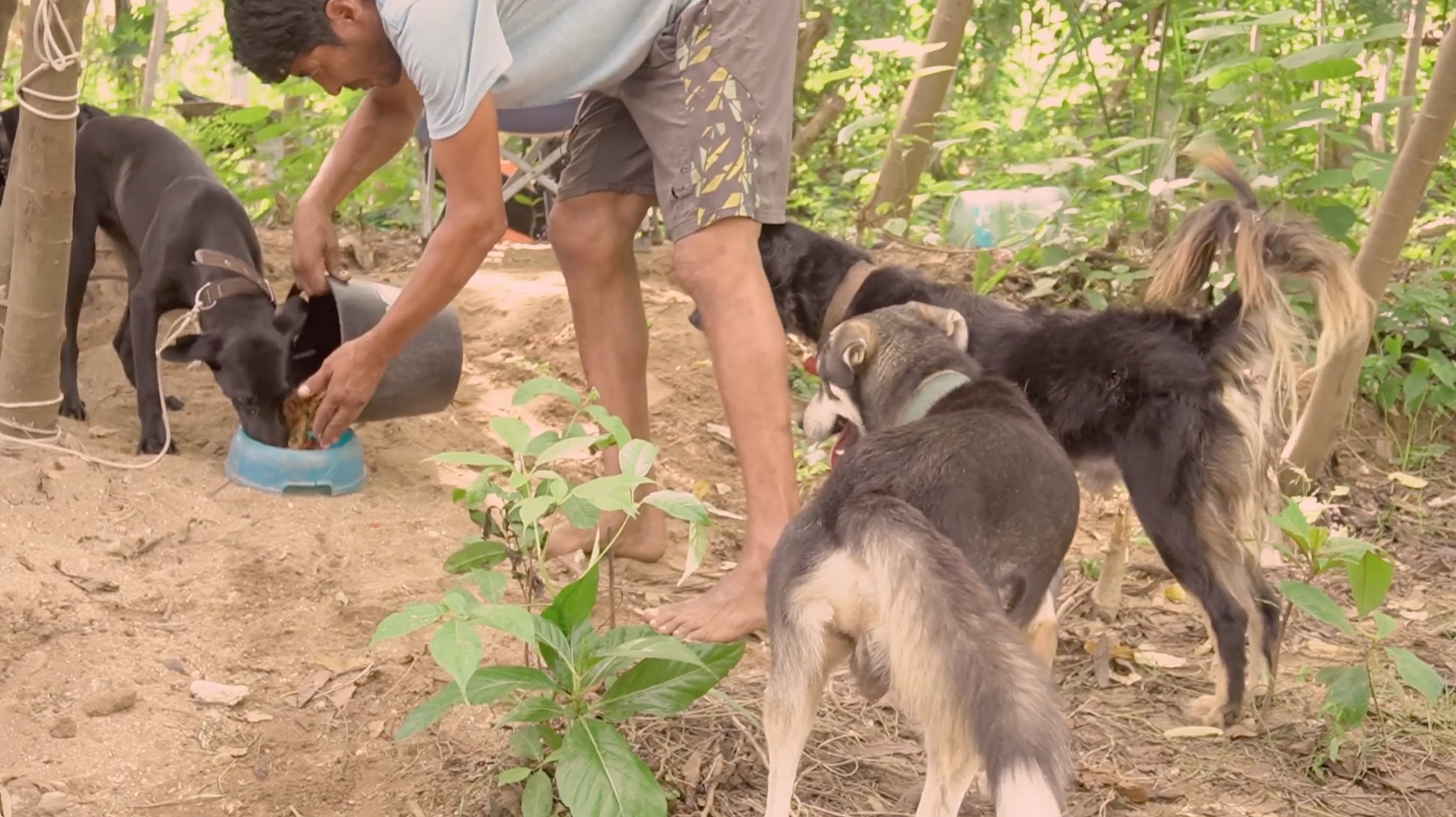 From there he went south, all the way down to the border with Guatemala, and back along the Pacific coastline again. Along the way, he rescued many dogs from dire conditions, helped them get veterinary care, had them spayed or neutered, and then worked with locals to get them forever homes.
Edgardo's caravan is centered around a modified tricycle that carries his meager possessions, food and medicine for the dogs, and some of the dogs that were injured and had difficulty walking—such as the three-legged "Sin Pata" (Pawless), who he found near the Guatemalan border; Enzo, whose leg was infected and had to be amputated; and Patuleco, who was born without knees and has dysplasia.
The tricycle is not motorized, and Edgardo has painstakingly pushed it all those thousands of miles.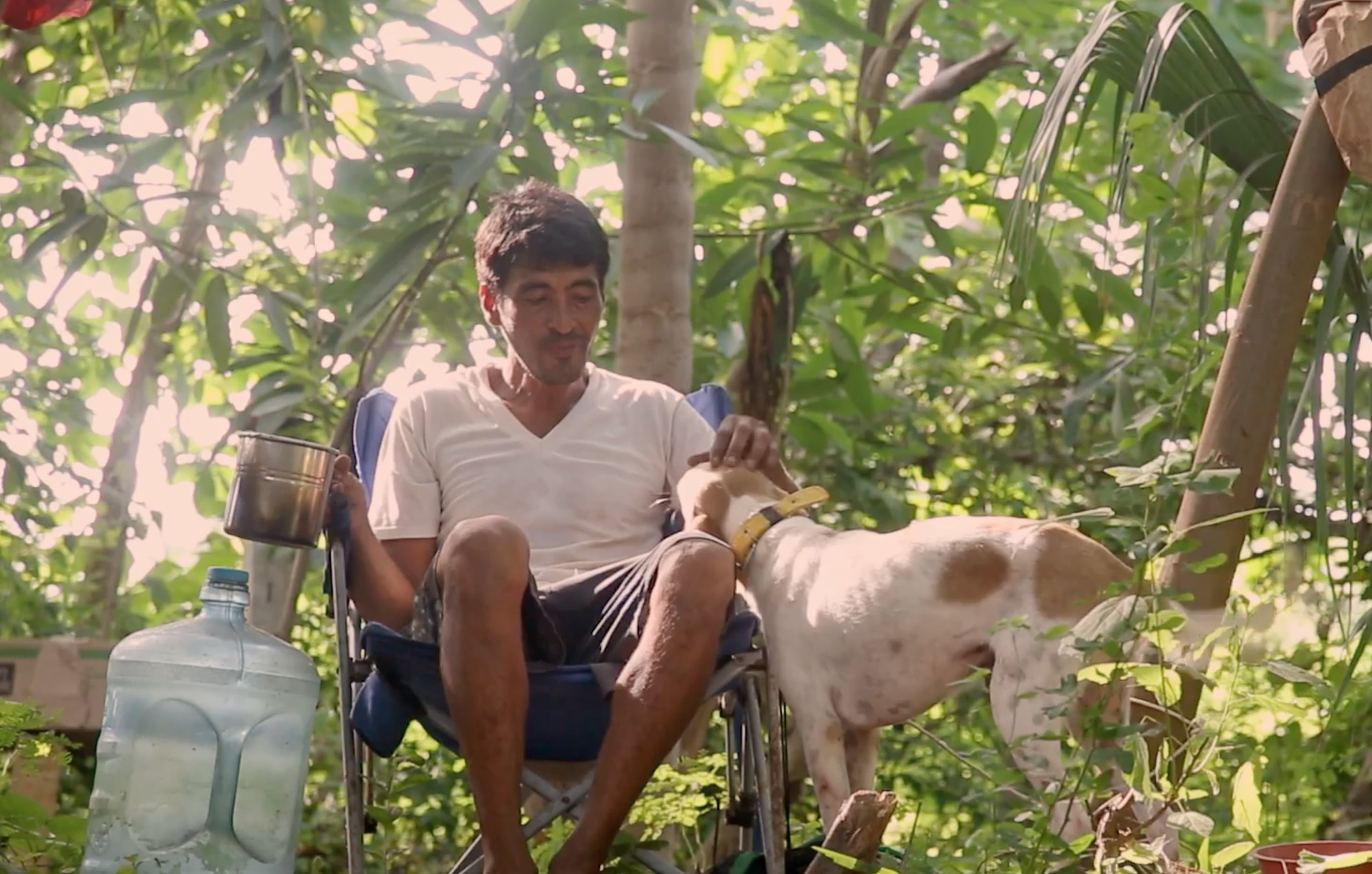 Despite having been through so much with his motley crew of dogs, Edgardo considers only three to be his own: Blanco, Negro, and Chilleta. These dogs have been with him for six years, since he started the journey, and help set the example for the others. "These are the ones who will teach the others to be calmer," Edgardo said.
Many veterinarians along the way have generously lent the benefit of their time and equipment, and of course, there are the animal lovers who have adopted during the journey, whom they owe their thanks.
Edgardo knows that to be adopted, the new arrivals, which can be "reckless, agitated, and tend to bark a lot," will need socialization with him and other dogs so they can be ready to live in their adoptive homes. The goal is not to break their spirit but to help them learn to control it.
After completing the final stretch to where they started, Edgardo has other ideas for how to help his beloved dogs in the future. He envisions a project closer to Mexico City, "a place full of animals and abuse." He wants to create a holistic project that combines animals, people, and the environment to promote better practices and create healthy relationships between all of these components.
"Life for me is never to mistreat an animal or another person. Not even a plant," he said.