"Everyone hopes to find treasure someday, and we actually did," said attorney David Whitcomb.
The New York state lawyer purchased what was to be his law office in Geneva in December 2020, but never expected to find a trove of historical treasures inside a hidden attic.
Whitcomb planned on setting up office space on the first two floors. The third floor was to be an apartment, though it had to be completely renovated.
He and a friend noticed a broken portion of the ceiling on the third floor, when they came across what looked to be floorboards above.
None of the paperwork said anything about an attic.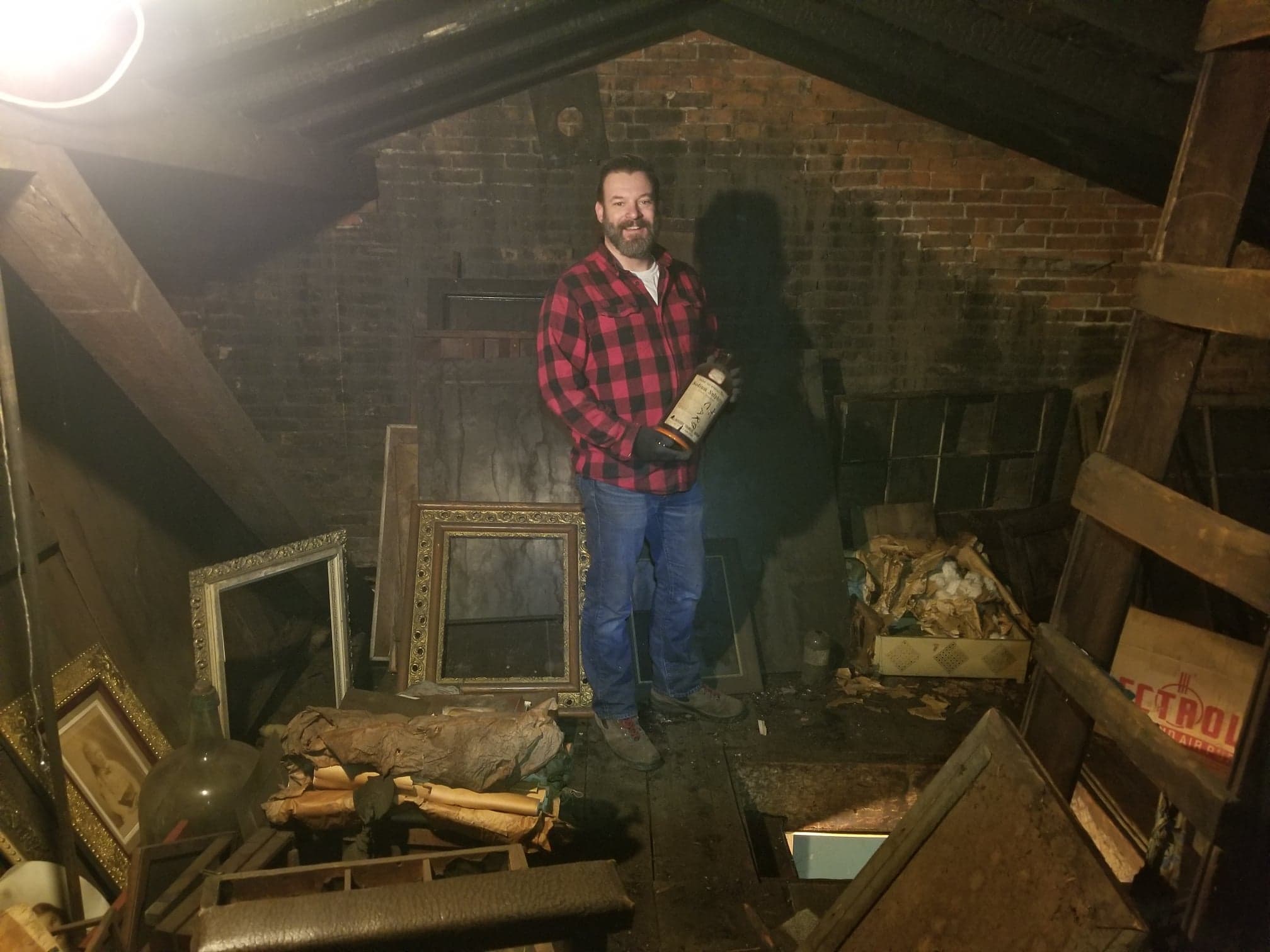 "None of the prior owners realized there was an attic. When I purchased the building there was no mention of it," David told The Epoch Times.
"We expected to find rafters to the ceiling but instead we found what looked like the bottom of another floor.
"We didn't believe there was another floor, an attic, or even a crawl space type of attic, but after looking around, we found an access panel built into the drop ceiling that, if you weren't looking for it, you wouldn't notice it."
After gaining access to the attic, David located a wealth of old photographs, ornate vintage frames, and photography equipment from the late 1800s to early 1900s. And it became clear—this attic had been used by a photographer long ago.
Moreover, he had been a famous photographer.
The photography studio once belonged to James E. Hale.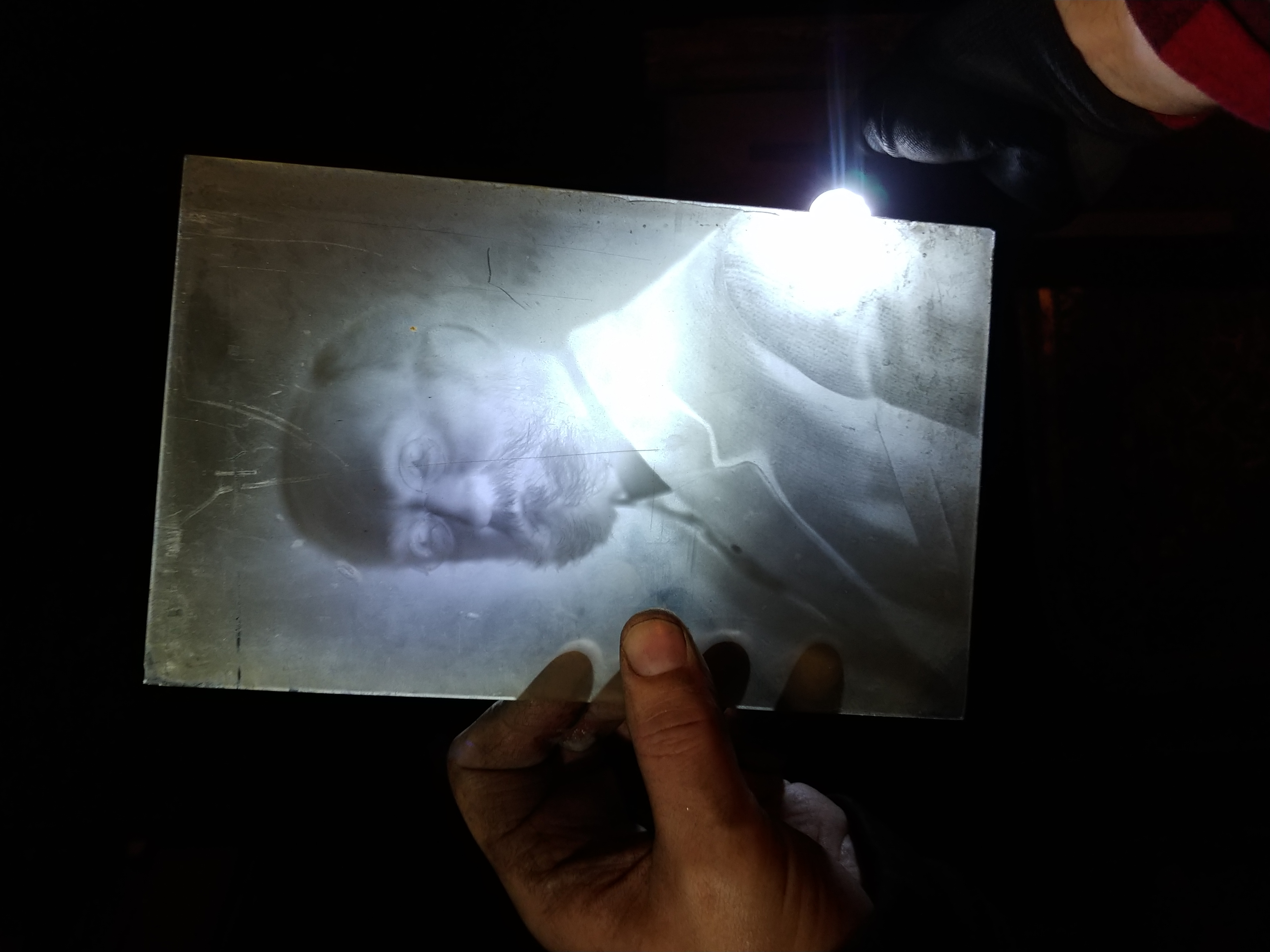 Also, amidst the historic collection, they found a photo of the famous women's suffragist Susan B. Anthony, whose portrait now hangs in the U.S. Library of Congress. "My reaction in that moment was just sheer excitement," said David. "We didn't know there was an attic let alone anything in it.
"It was that sense of the unknown, 'What is this material, how did it get up here?' It started a long process of research that was very fun."
The find also included black and white portrait photos of ladies, gentlemen, and children—all dressed in old-fashioned attire from the turn of the century. It included ornate frames, glass plate negatives (some of which David has since developed), and antique photography furniture and equipment over 100 years old.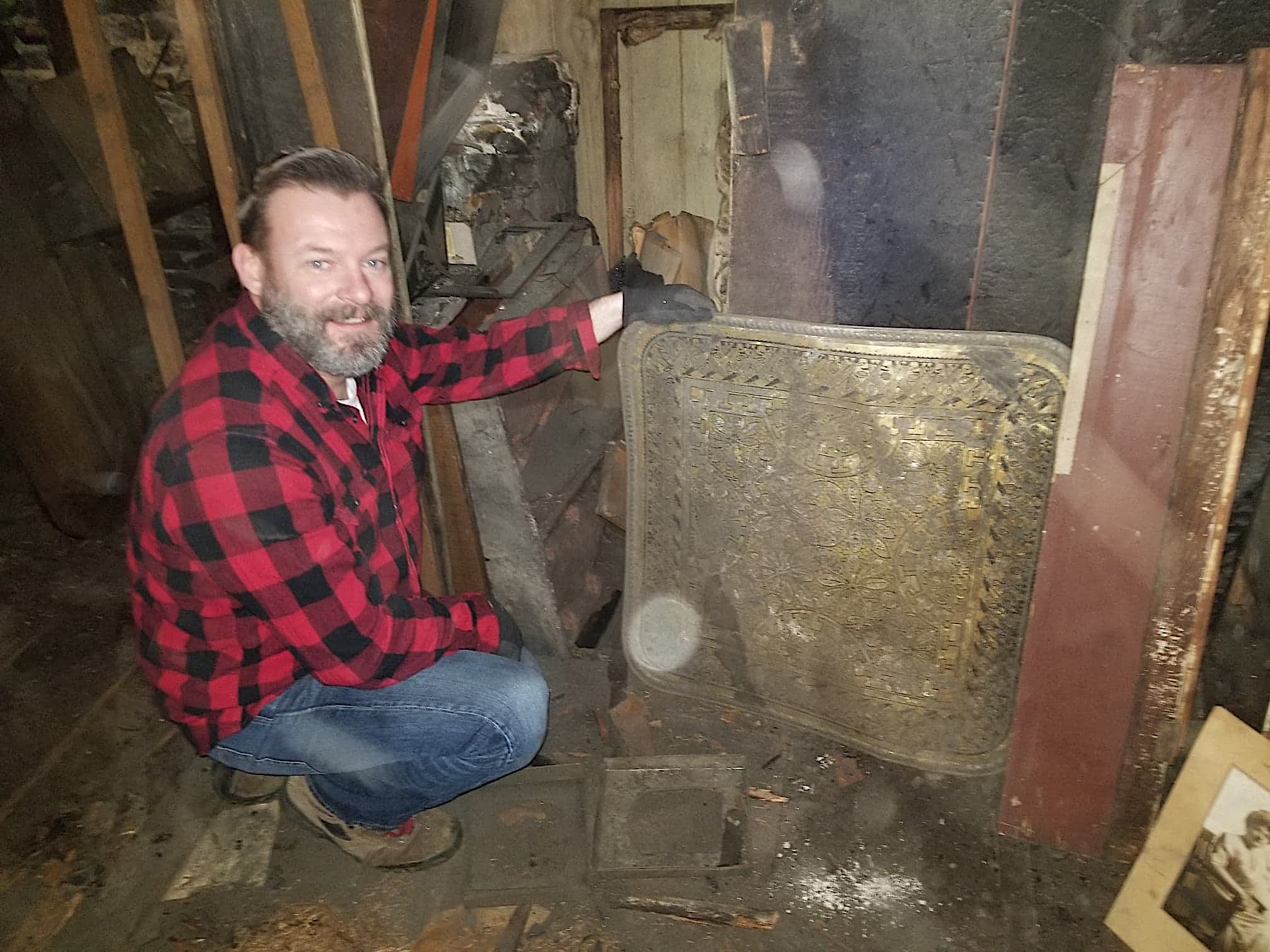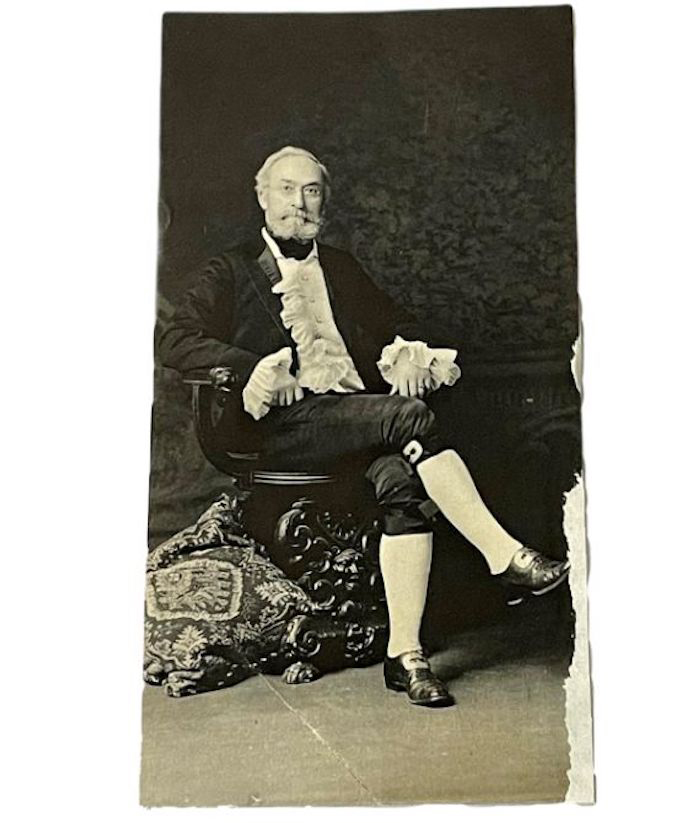 Most of which David had photography experts inspect and catalogue to be auctioned off.
They retrieved over 1,000 individual pieces, all told, which were separated into 350 lots to be sold.
A layer of ash that had covered the entirety of the find (from a fire that occurred in the 1980s, which damaged the house) had to be cleaned off first, of course.
"This find has struck a chord with people, and it highlights that we're all a part of this very large and ongoing human story," David said. "This brings a small part of that large story into focus, and reminds us that we today are just the continuation of that story."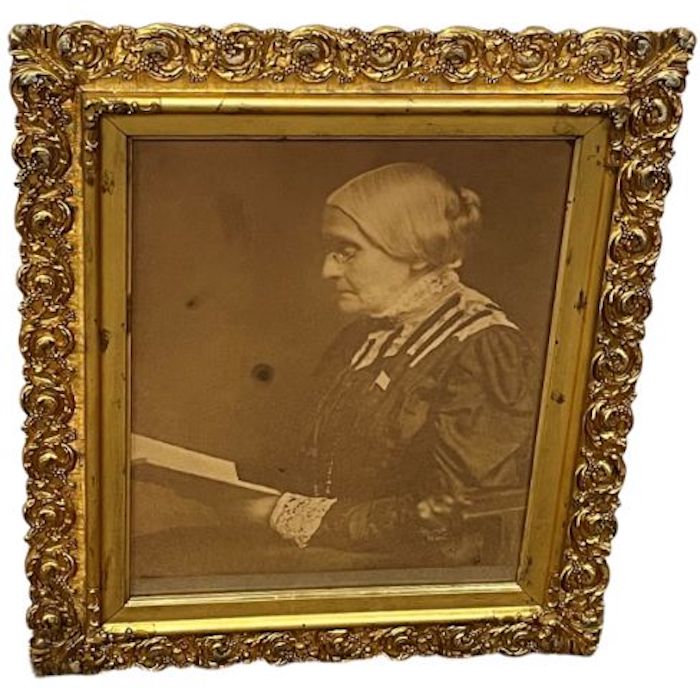 The auction began on September 17, and many of the vintage items have been sold, running anywhere from $8 to $2,800. Meanwhile, the rare antique portrait of Susan B. Anthony, from 1905, went for $30,500.
However, David didn't auction off everything from the attic.
"There are a few items that are not available for sale which I decided I did not want to sell," he added. "You can't make a once-in-a-lifetime find and not keep any of it!"
Share your stories with us at emg.inspired@epochtimes.com, and continue to get your daily dose of inspiration by signing up for the Epoch Inspired newsletter at TheEpochTimes.com/newsletter