When a Delaware man found a cheeky groundhog eating all the vegetables in his garden, he was a little upset. However, after moving past his initial dismay, the man created a new garden full of fruits and vegetables for the little critter and his family.

Jeff Permar, who lives in Middletown, loves to grow an organic vegetable garden each year to share with his friends and family. However, in May 2019, he was not pleased when he began to notice that the fruits of his labor were going missing.
"My sweet potato vines were being eaten to the ground," Permar told The Epoch Times. "As time went on, I also noticed chunks missing from several ripe vegetables."
Before leaving for work, Permar would see a big ripe juicy tomato on the vine and think of making a BLT sandwich with it after returning from work. However, when he visited the garden, he would be upset to see a sizeable chunk of the vegetable missing.
"The mystery intruders have all the time in the day to plot, plan, and destroy my garden, and that is just what they did," he said.

Determined to find his tormentor, Permar set up a motion detection camera.
He first found a squirrel in the act of pilfering, but realized that he was too little to be the culprit. Then he found a possum, but he only came out during the night. It wasn't until Permar spotted a groundhog that he realized, this creature was the source of all his woes.
"[His] reaction was like, 'Hey man, what's up? I'm the one eating all your veggies. Whatcha gonna do about it?!'" Permar said. "Like a boss! He was like, 'Can I help you?' The coolest, most adorable thing ever."
Permar named "this cool little guy" Chunk.
But Chunk was not alone, he brought his girlfriend, Nibbles, to the garden too.

Despite his grudging admiration, Permar made several futile attempts to stop the thieves. He put logs around the bottom of the fence, "but they would just dig right under."
He made the fence higher, but his trespassers simply climbed over it.
"I also put out scarecrows, reflective mirrors, dinosaur figures, CDs, and several other desperate items, but to no avail; they were always a step ahead of me!" Permar said.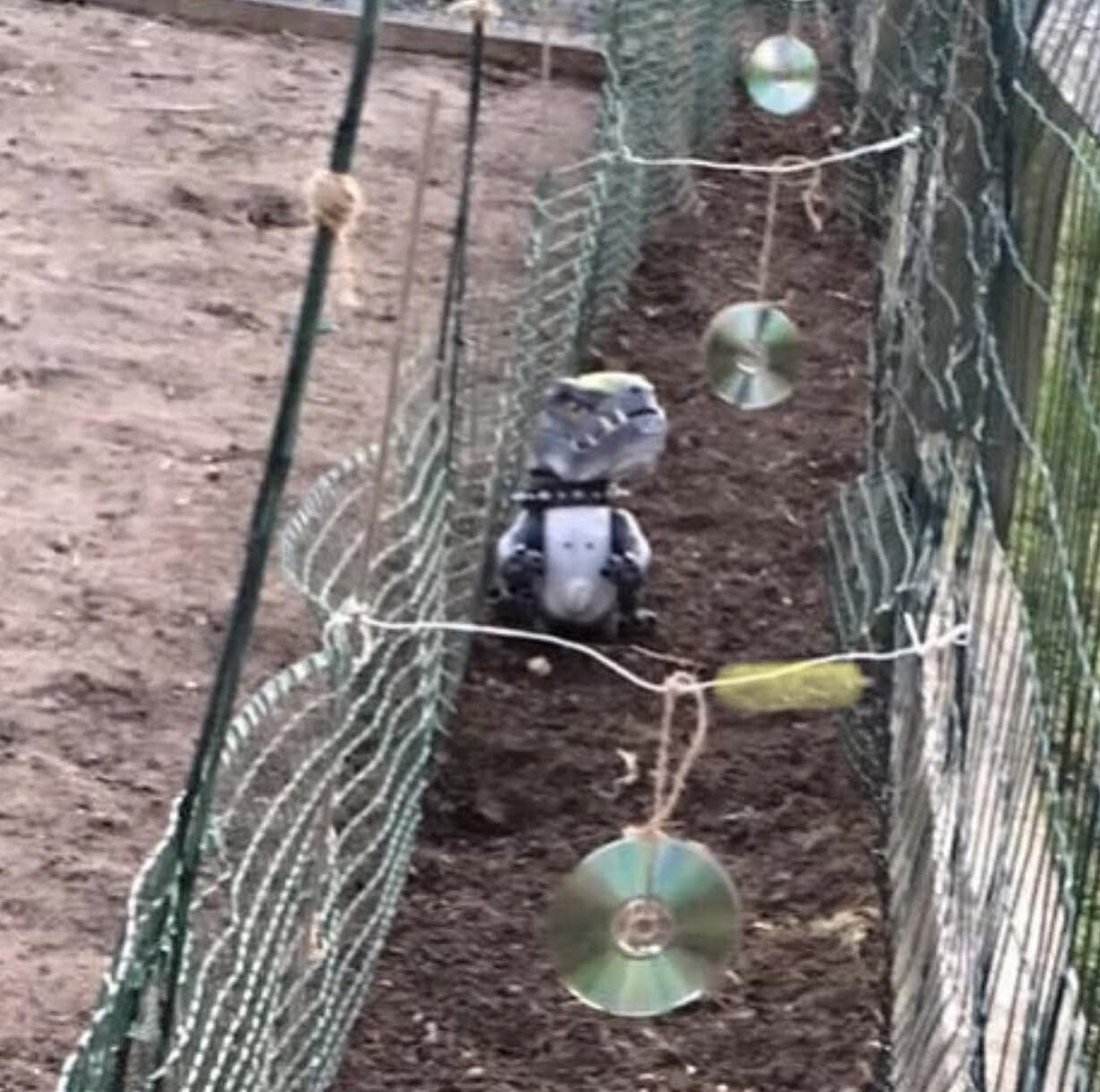 As time went by, Permar continued capturing footage of Chunk and his girlfriend eating from his garden. Eventually, he just began putting food out for them. When it became expensive, Permar came up with the idea of building his tiny friends their own garden.
"It worked because they have, like, 10 kids now! So, it is a good thing I did put that garden in!" Permar said.

Permar said that the groundhogs seem to love their territory. After substantial time and effort, their garden contains "all of their favorites: tomatoes, corn, broccoli, carrots, cauliflower, cucumbers, lettuce, zucchini, squash, watermelon, cantaloupe, and sugar snap peas."
Yet, even with all that, they venture beyond; "they eat out of mine," the avid gardener said.
In addition to the young groundhogs, Permar's garden is also home to several other animals, such as a skunk named Stinkerbelle, a possum named Posse, and a squirrel named Pesty.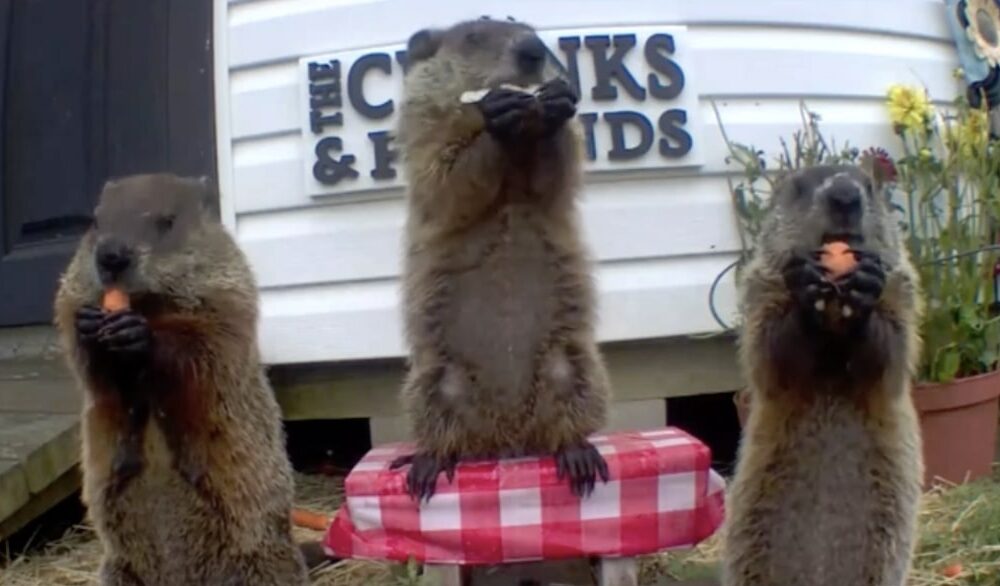 Chunk, whose first video—of being caught in the act of chomping a cucumber—went up on Facebook a few years ago, has now become a social media celebrity, with 850,000 fans across all his social media channels.
"People from all over the world tune in," Permar said. "I always get positive comments, like, 'I've had the worst day of my life, but now I'm feeling much better because of Chunk.'"
The famous groundhog even has a song on himself, called, "Chunk doesn't eat junk."
Since building a garden for these groundhogs, Permar has realized the importance of coexisting with wildlife.
"If you are ever in a similar situation, learn to coexist," Permar said." Give them their space and offer up a hand. This is their land too, we just put a garden on it."
Watch this adorable video: 
(Courtesy of Jeff Permar via Chunk The Groundhog)
Share your stories with us at emg.inspired@epochtimes.com, and continue to get your daily dose of inspiration by signing up for the Inspired newsletter at TheEpochTimes.com/newsletter