I have fond childhood memories of family reunions on Pine Lake in Eldora, Iowa. Coming together from several central Iowa counties, my mother's side of the family got together each summer to reconnect. As the adults caught up with each other's busy lives on the farm, the kids ran up and down a sandy bluff from the charming stone and timber Pine Lodge to cool off in Lower Pine Lake. There must have been tables and tables of food for the potluck, but I only remember one item: the homemade ice cream.
Someone would have made and chilled a homemade custard the day before to serve as the ice cream base. It was poured into what was the star of this summer's get-togethers, a contraption I can see in my mind's eye: an old-fashioned hand-cranked ice cream maker, big enough to feed 100 or more.
Between an exterior wooden bucket and an internal metal freezing cylinder, the men packed layers of crushed ice and rock salt. What ensued was an early lesson in chemistry. As the ice and water underwent an endothermic reaction, this created a supercooled surface on the inside of the metal cylinder that continuously helped form a thin layer of ice cream. As that happened, a rotating paddle inside the metal cylinder swept around and scraped off the thin layer of ice cream in order to let a new one form. Little by little, the ingredients started to turn from liquid to an unctuous, creamy "solid." Eager eaters gathered around and begged for a first taste.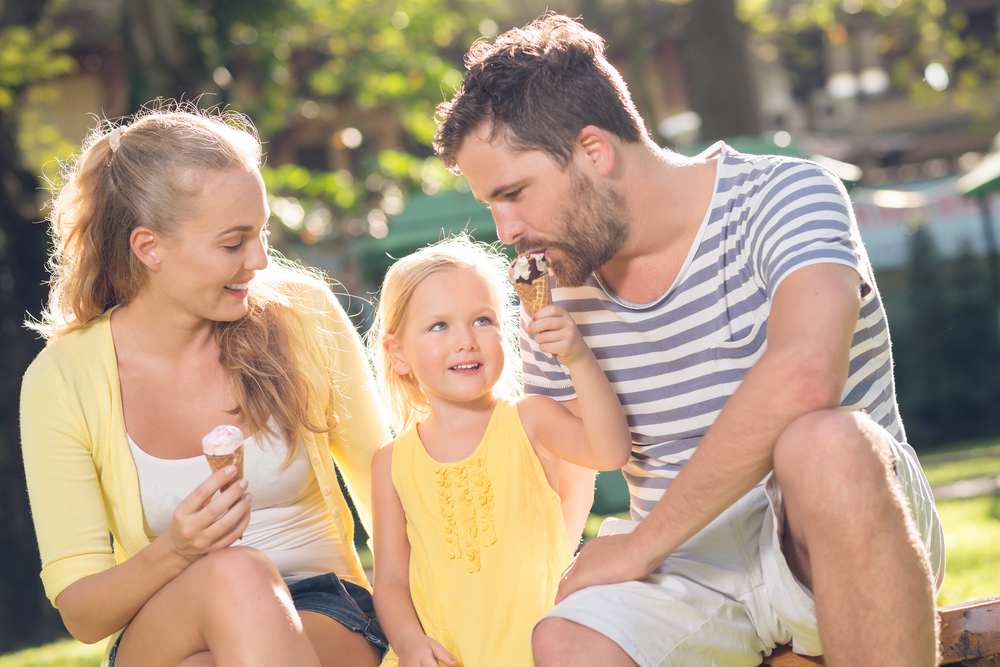 A Brief History
Though ice cream is now a great American tradition, it came to America from Europe. There are many different theories about the exact beginnings of ice cream in America, as author Laura Weiss notes in "Ice Cream: A Global History," but it wasn't always as ubiquitous as it is today. In colonial America, it was an elite treat reserved for those who had direct access to cream (and thus, cows), and enough preserved river ice or snow to freeze the concoction (or enough money to buy it).
Entrepreneurs in urban areas such as New York City and Philadelphia helped turn it into a democratized dessert. The first ice cream parlor appeared in New York City, which served as our nation's capital from 1785 to 1790.
American cooks had access to British cookbooks with ice cream recipes, such as Hannah Glasse's "The Art of Cookery Made Plain and Easy," but according to food historian Karen Hess, the first ice cream recipe published in the United States appeared in Richard Briggs's "The New Art of Cookery," which was first published in Philadelphia in 1792.
Only two decades after the American Revolution, Weiss notes, eating ice cream became a patriotic act. For instance, ice cream was the star of the 1799 Independence Day celebrations in New York City, when it was served to revelers gathered at Vauxhall Gardens in lower Manhattan on that hot July day.
During Prohibition, ice cream experienced another surge in popularity, as the ban on alcohol sent people looking for different sensory-satisfying replacements. Improvements in refrigeration, mass production, and transportation helped ice cream fill that void.
While last century's ice cream boom helped the dairy industry, today's shelves are filled with many "ice creams" with little or no cream in them. From my perspective, there is really nothing as satisfying and memory-building as ice cream with cream as the first ingredient.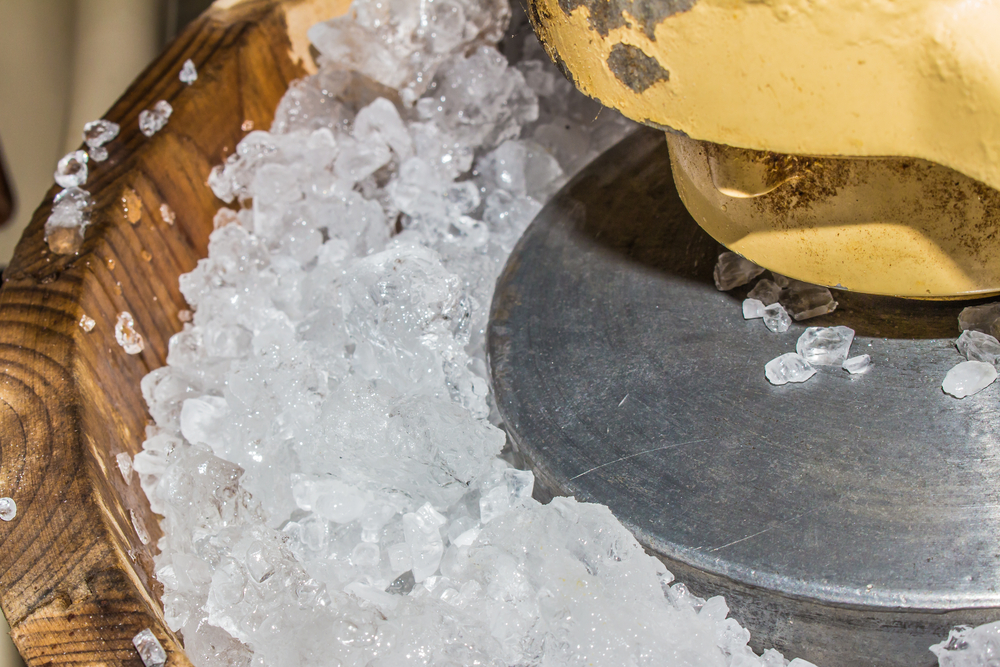 Choose Your Own Adventure
If you and your family want to create your own ice cream memories, I recommend buying a small hand-cranked or electric ice cream maker to make your own delicious dessert.
Home improvement and hardware stores usually stock ice cream makers during the summer months. For a smaller family gathering, look for an ice cream maker that makes at least 4 quarts, but for a bigger event, I would look for one with a 6-quart or larger capacity.
Today's versions usually come with a motor to churn the mix, not a hand crank. Many stores and sites sell Amish-made old-fashioned ice cream makers, but they generally aren't cheap. There is also the route of trying to find an older or antique ice cream maker online. If you search hard enough, you might find the kind that hooks up to a tractor engine via fan belt to do the job of 10 men (or women) cranking. But, of course, you will need a tractor!
If you have a KitchenAid mixer, there is an official ice cream maker attachment. And if you really want to get fancy, consider an electric ice cream maker used in high-end restaurants that turns the liquid custard into ice cream in about 30 minutes. These sit on the kitchen countertop, but from my perspective, take all the fun out of making ice cream.
There is something very fulfilling about the ritual of making ice cream the old-fashioned way: rounding up family members to whack ice cubes into bits, packing in the layers of crushed ice and rock salt, cranking the handle by hand, and watching the creamy, semi-frozen layers seem to magically form. So before summer ends, gather the family to create some lasting memories!
RECIPE: Jeffersonian Ice Cream