A woman has shared a heartwarming video of her Bambi-obsessed, terminally-ill mother's joyous reaction upon receiving a surprise bedside visit from a fawn days before she died.
Phyllis McDonald, 81, a retired nurse in Melbourne, Australia, had made the brave decision to leave hospice care and spend her last days at home after a long battle with polycystic kidney disease (PKD).
Her daughter, insurance worker Lisa McDonald, knew her mother had always loved deer and the movie "Bambi."
"I don't know why, but anyone that knew her knew she loved them," she told The Epoch Times.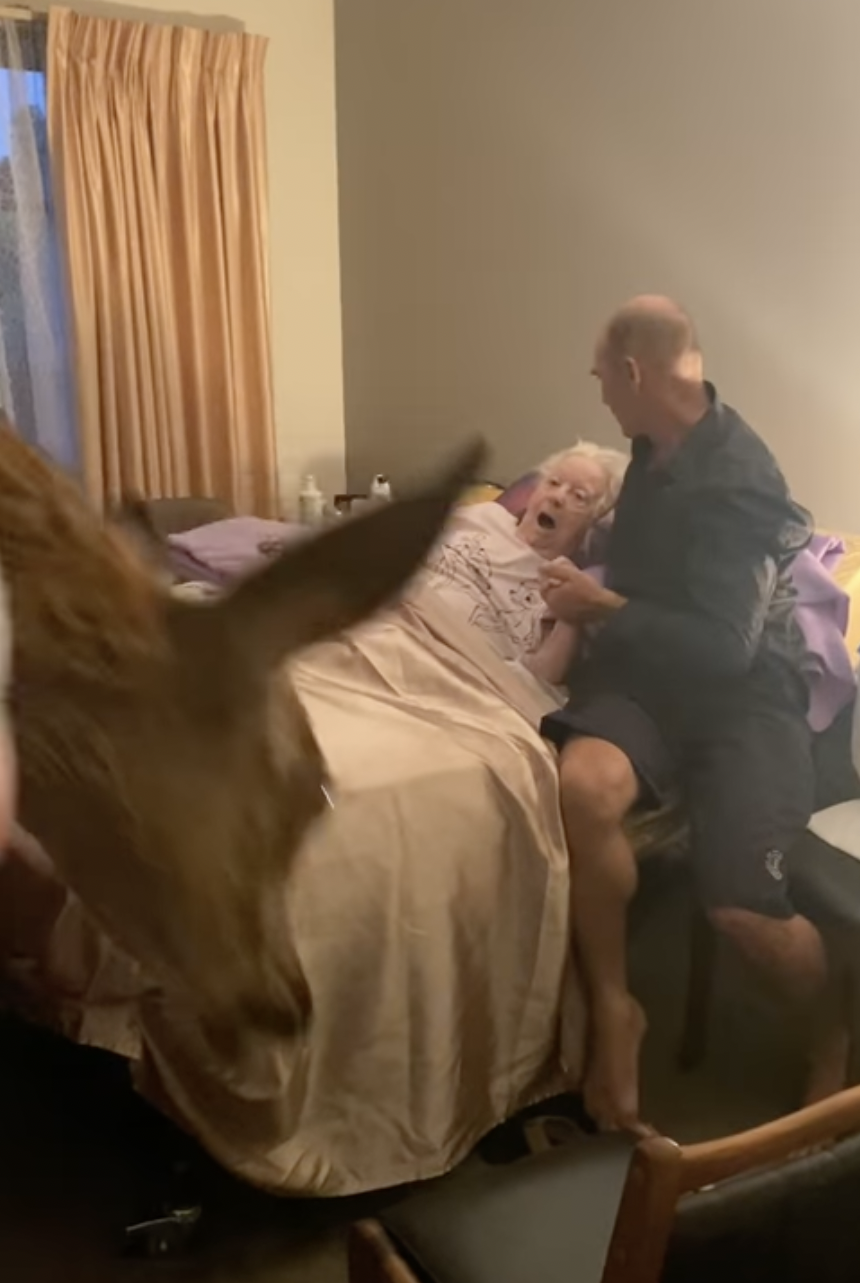 As Lisa was recently caring for her mother, an idea blossomed.
"I contacted Simone and Chris from Barn Buddies mobile farm on Facebook to see if they had a deer," she explained, "and they did."
They agreed to get the deer to meet Lisa's mother on Feb. 12. However, when Phyllis's condition deteriorated a day before and the family wasn't sure if she would make it, Lisa sent Simone and Chris a message to let them know of the change.
Simone called Lisa right back to let her know they were based 2 1/2 hours away. Would they make it, she asked; Lisa said it was hard to tell. But Simone, Chris, and a fawn named Bambi—hand-raised by Simone and Chris when her own mother was unable to look after her—arrived just in time.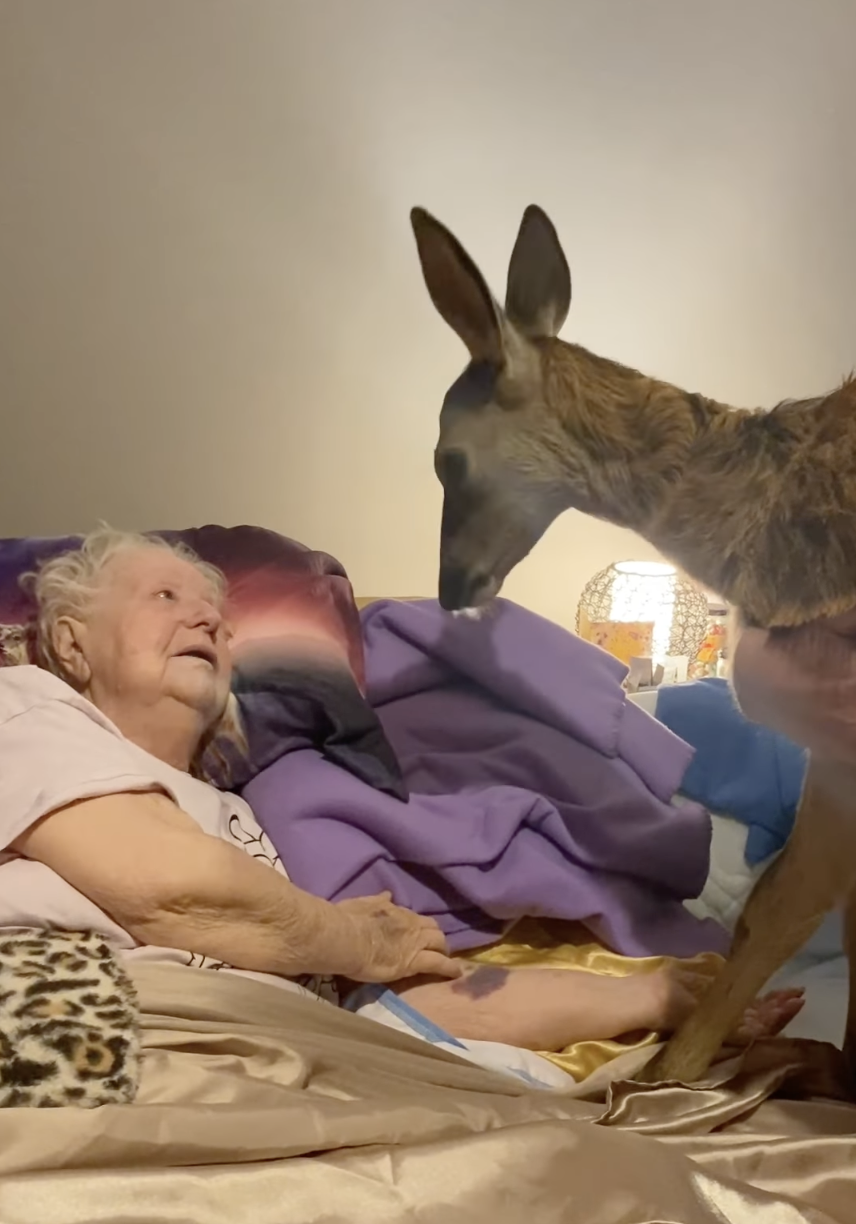 "When Chris walked in with the deer, Mom couldn't believe her eyes," Lisa recalled. "She was in shock but so, so happy."
Lisa shared a video of the moving bedside visit with the Facebook group The Kindness Pandemic, amassing 20,000 reactions from netizens who were touched by both the sweet gesture and Phyllis's response.
In the footage, Phyllis wears a pink Bambi t-shirt and gasps in response to her unexpected visitor's arrival at her home in her bed. The family also wore Bambi t-shirts in support, calling them their "nursing uniforms," Lisa wrote on the Facebook post.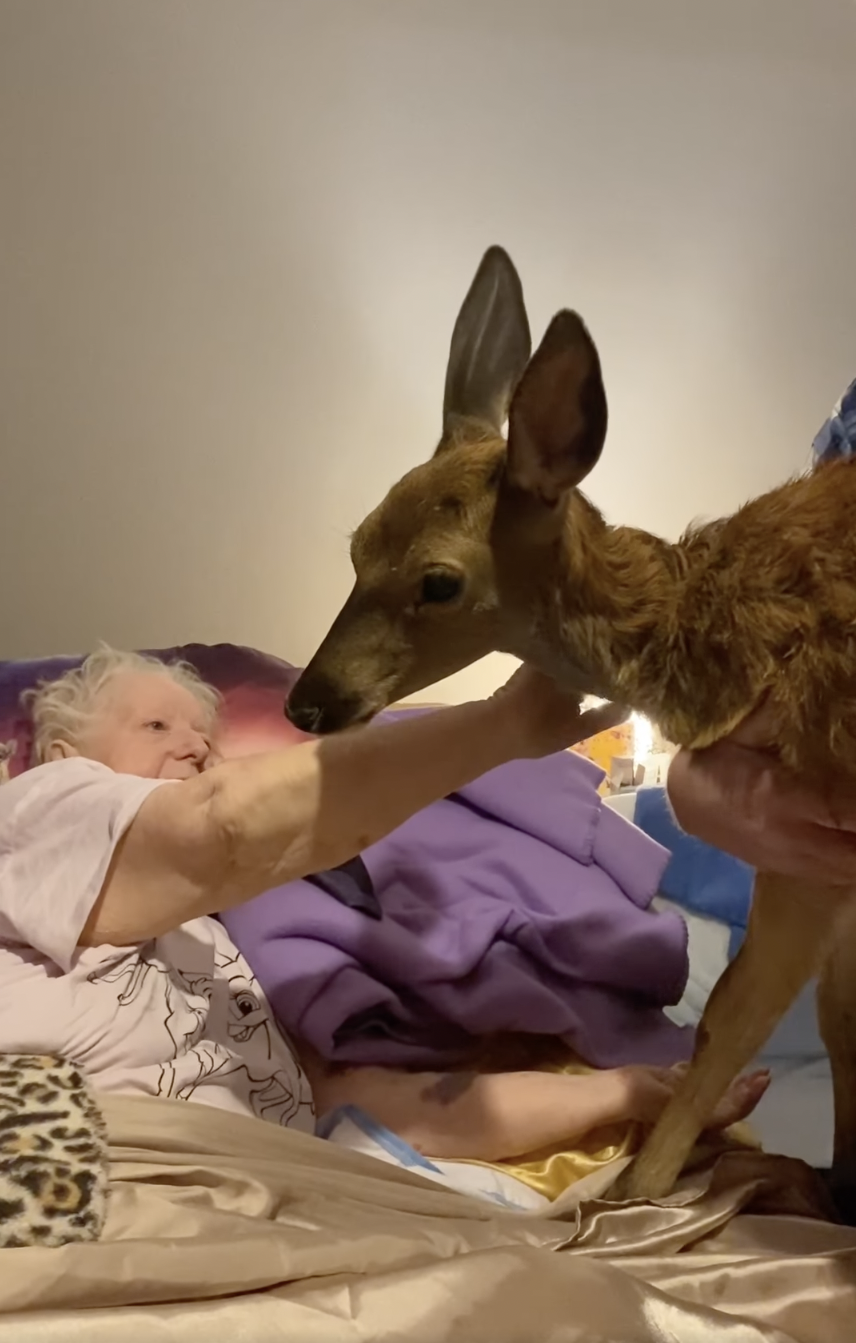 Lisa, who had been caring for her mother alongside her sister, Allison Andrews, and aunt, Carol Hardy, told The Epoch Times that Barn Buddies didn't accept any payment for their visit. "They did this out of pure kindness."
Recounting her mother's battle with PKD, Lisa said Phyllis had been on dialysis for four years.
"In the last few months, she had to be hospitalized for an unrelated procedure, but then endured a number of surgical procedures while continuing dialysis," she explained. "Mom passed away on Feb. 15 at 2.45 a.m. surrounded by her family, and very peacefully."
Lisa explained that the reason she shared the video was to showcase the kindness of Simone and Chris.
"We will never forget it," she said.
Watch the touching video:
(Courtesy of Lisa McDonald)
Share your stories with us at emg.inspired@epochtimes.com, and continue to get your daily dose of inspiration by signing up for the Bright newsletter at TheEpochTimes.com/newsletter