After a father from Canada and his wife gave their daughter the middle name Rose, the doting dad made a pledge: to gift her as many roses as her age on every single birthday. At 21, his daughter has acknowledged the annual gesture of love in a touching video montage that has now gone viral.
"You would think after 21 years of receiving roses on your birthday you wouldn't be as surprised and excited as the first time. However, every year is just as special as the first," Kyla Malinowski of Burlington near Toronto told The Epoch Times.

Her father, 47-year-old Sebastian Malinowski, says the amazing idea was born even before his daughter.
"I remember sitting in our family room while [my wife] Alita was pregnant," he recalled. "She chose the name Kyla and the middle name Rose if we had a girl."
Alita lost a younger sister, Kristen Rose, to SIDS (Sudden Infant Death Syndrome) as an infant, and thus wanted to keep her memory alive by giving her daughter the middle name, Rose.
At that moment, Sebastian thought of roses and came up with an amazing idea.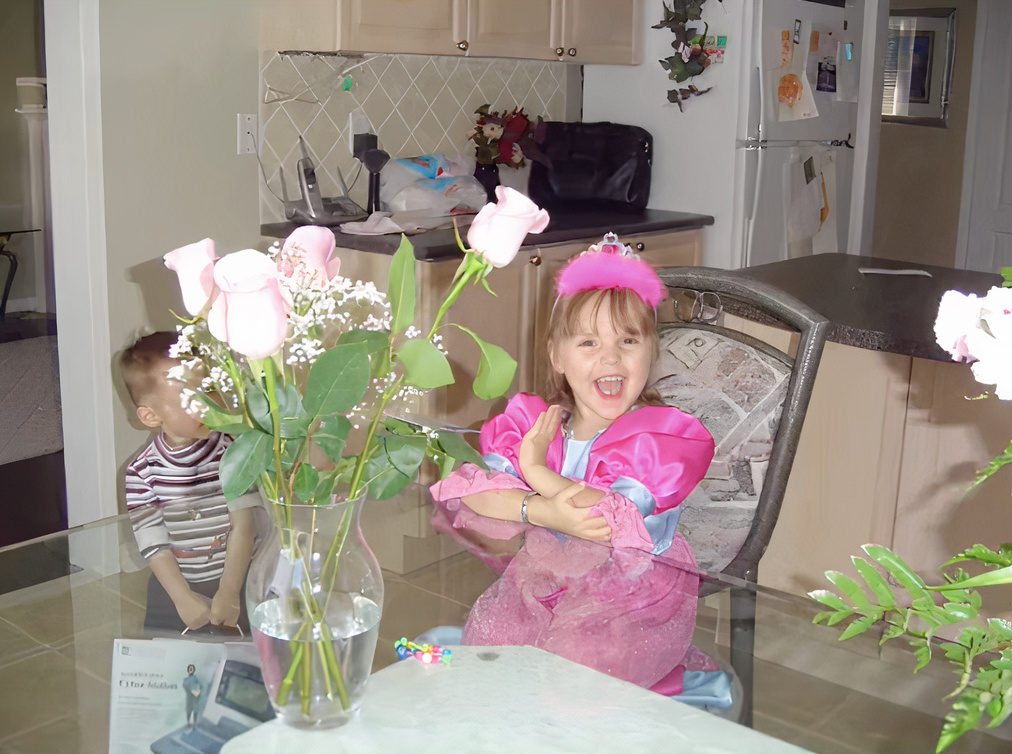 "I turned to my wife and said, 'If it's a girl, wouldn't it be special if I gifted her roses every year for her birthday? I can give her the exact number of roses as her age,'" said Sebastian. "She loved it."
Then after Kyla was born, the idea officially came into existence, with a rose and handwritten note given to her on her very first birthday.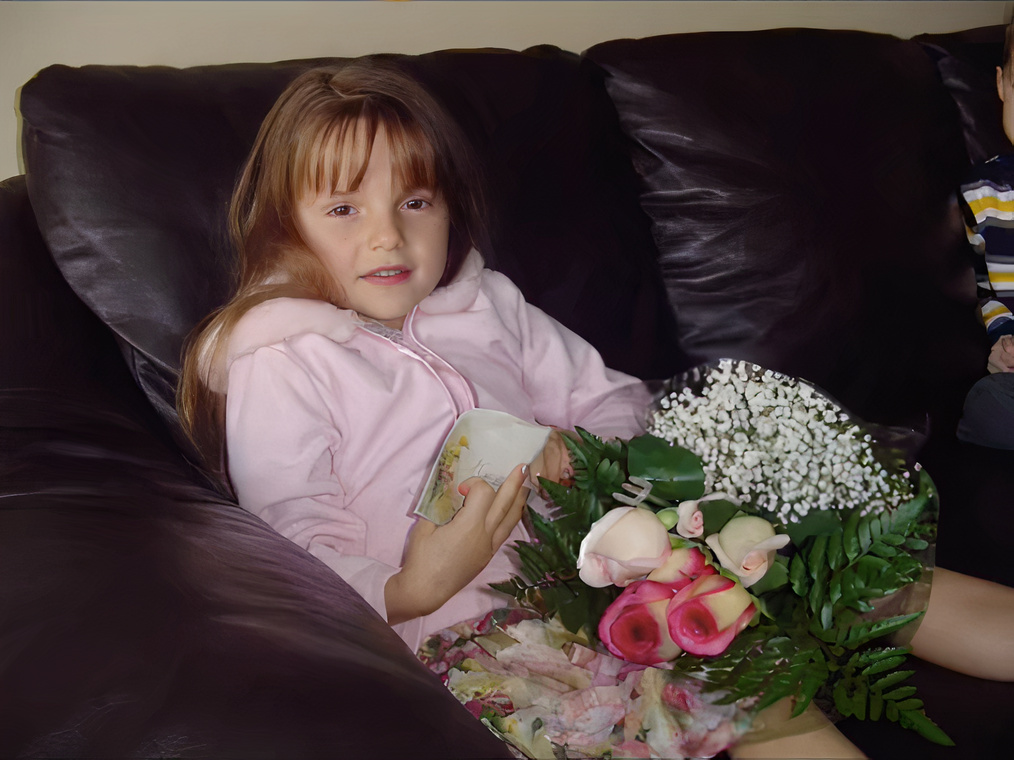 Recently, as she was surfing through old family photos one night, Kyla found pictures of herself with her arms full of roses from her eighth and ninth birthdays. This got her thinking as to whether she could find the photos of her and her dad from age 1. She then put all the photos together into a video.
"I added some music to it and showed my family," said Kyla, a store manager at a hair salon. "They all loved watching it, and that's when I decided to post it. I never thought it would go viral."
Within hours, Kyla's video had hit 10,000 views on TikTok. When she woke up the next morning, she was stunned to find the views had reached 3.2 million.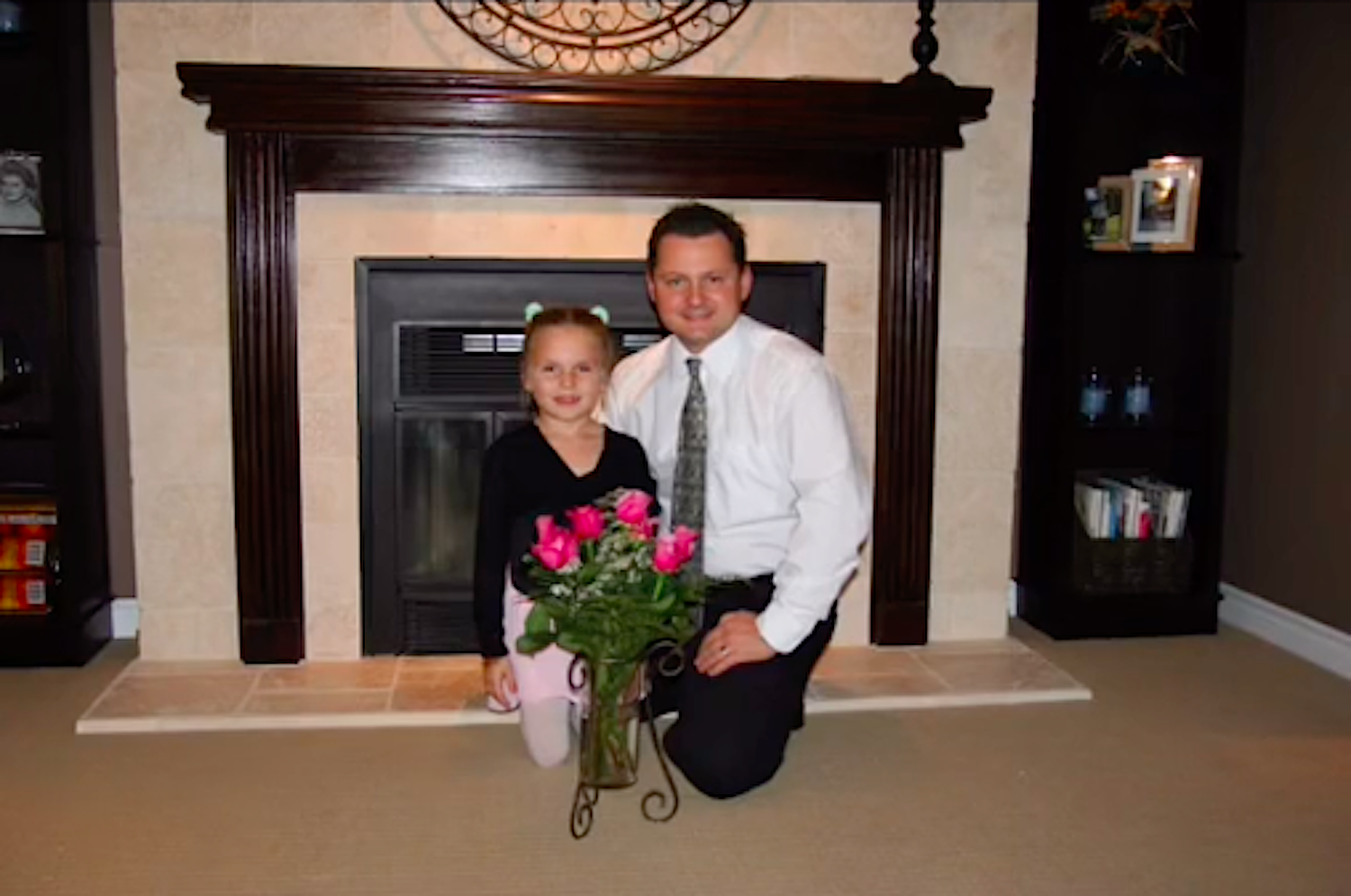 For Sebastian, what makes Kyla's video so special is the time she took to put it together.
"Sometimes it's hard for a 21-year-old to say things. She didn't have to say a word; I felt it all in that moment," he reflected. "The fact the video went viral is a pleasant surprise. Gifting Kyla roses wasn't something I ever intended to make public."
Sebastian documented Kyla's birthday roses every year and fondly recalls laying his daughter down to place the first single rose beside her.
"I knew Kyla wasn't going to remember receiving the first few roses at her young age; that part didn't matter to me," he said. "All I wanted was for her to one day see the love I have for her."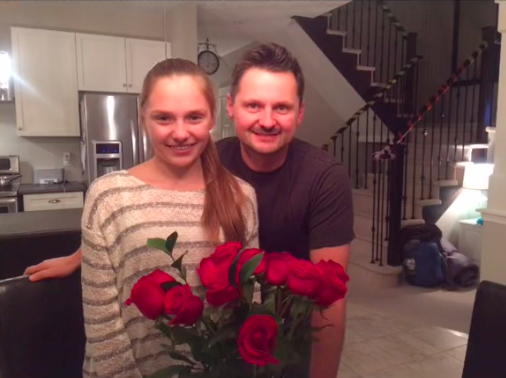 The tradition had the desired effect; her birthday roses have helped form some of Kyla's fondest memories.
"I remember one year for my birthday we were at Disney World and I had completely forgotten about the rose tradition, but [my dad] did not," she recalled. "As soon as we got home from our flight, he went out and got me nine roses for my ninth birthday. Every year, it reminds me how grateful I am to have such a loving dad."
Certain comments from netizens on her viral TikTok video have stood out to her: such as comments on the bond she shares with her father, and comments from people sharing the middle name Rose who follow the same tradition.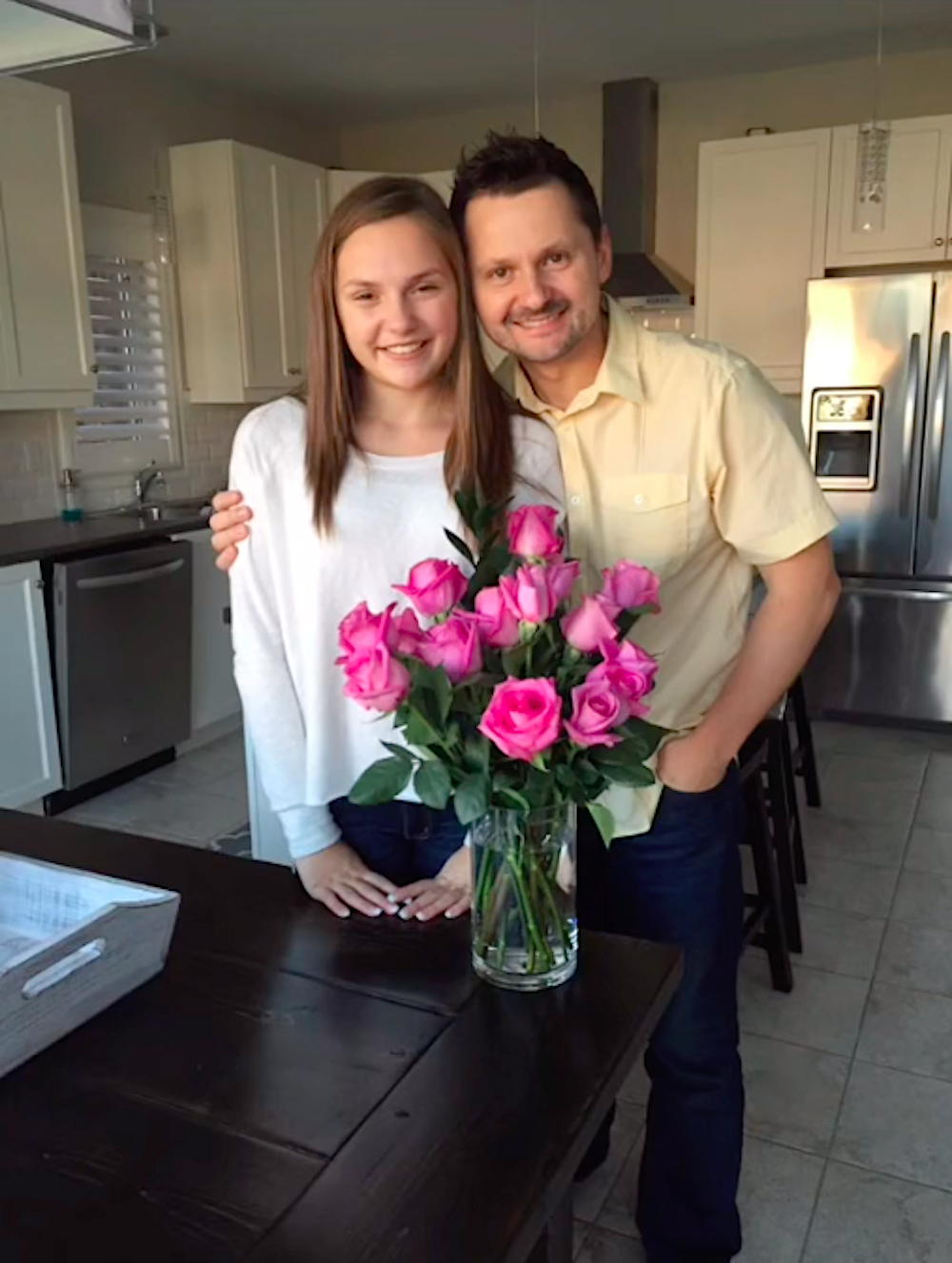 "I find when you live with your parents, and are with them every day, you tend to take moments with them for granted," Kyla reflected. "I found these comments really made me appreciate both my parents more."
Sebastian, in turn, claims he feels like "the luckiest man on Earth" for the bond he shares with his wife, daughter, and 19-year-old son, Jacob.
"We have our ups and downs, but it's how we deal with them as a family that creates the bond I have with them, and the bond we all have with each other. When the four of us get together, magic happens," he continued. "Anything goes, no subject is off-limits, and there's never any judgment between us, only support."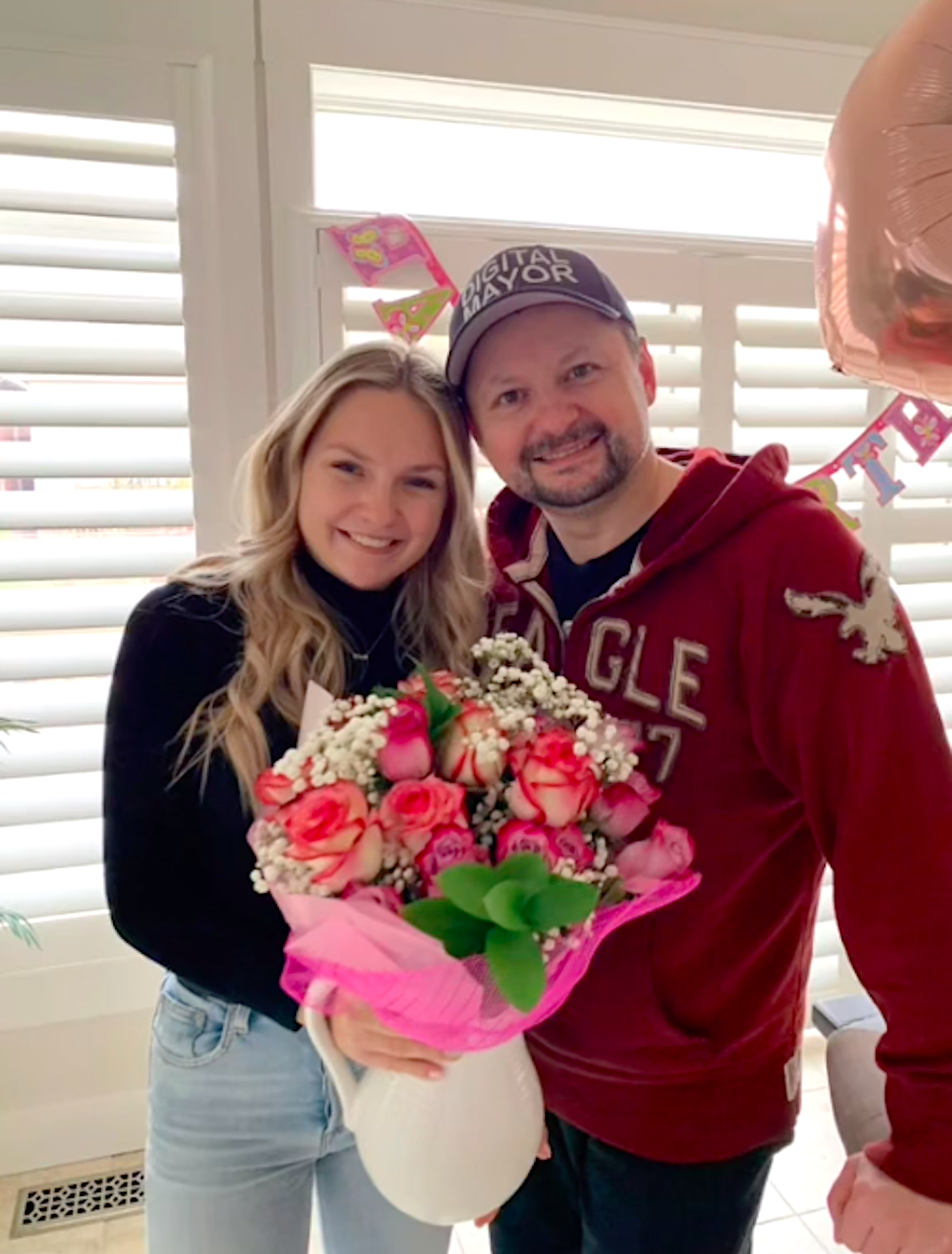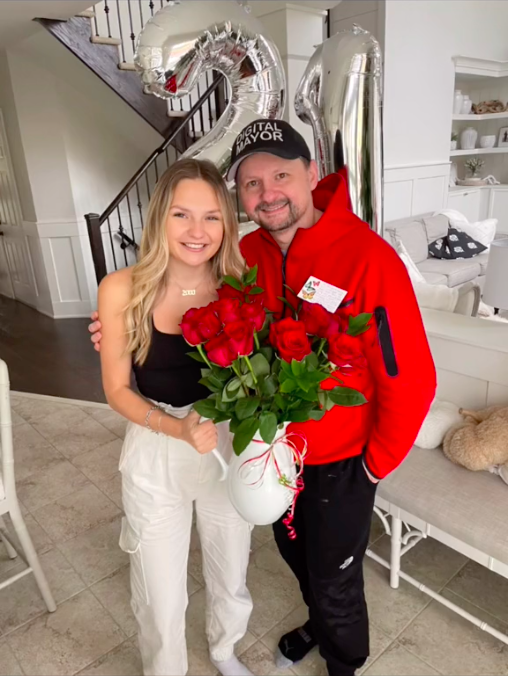 After almost two decades in real estate, Sebastian is becoming a life coach to help others reach their full potential and live their best lives.
He explained, "No matter where you are in life, you are the creator of it. If there is an aspect of your life you're not happy with, it's never too late to change it.
"If you need to tell someone you love them before it's too late, do it," he implored. "If you need to say I'm sorry to someone, do it. Listen to your heart, it will never let you down."
Watch the video:
(Courtesy of Sebastian Malinowski)
Share your stories with us at emg.inspired@epochtimes.com, and continue to get your daily dose of inspiration by signing up for the Epoch Inspired newsletter at TheEpochTimes.com/newsletter