After a Long Beach ice-cream vendor had his cart stolen in July, hundreds of compassionate donors stepped in to help him.
They started a fund and managed to raise $11,000 in just two days, allowing well-wishers to gift the 65-year-old vendor a new cart, as well as some extra cash to go toward his retirement.
Paletero Bernardo Nuñez had parked his bicycle cart outside a discount store on Long Beach Boulevard on July 12 while buying napkins and soda. After his purchase, Nuñez stepped back outside to find that his cart was gone.
Speaking in Spanish to the Long Beach Post, he described the moment as "horrible."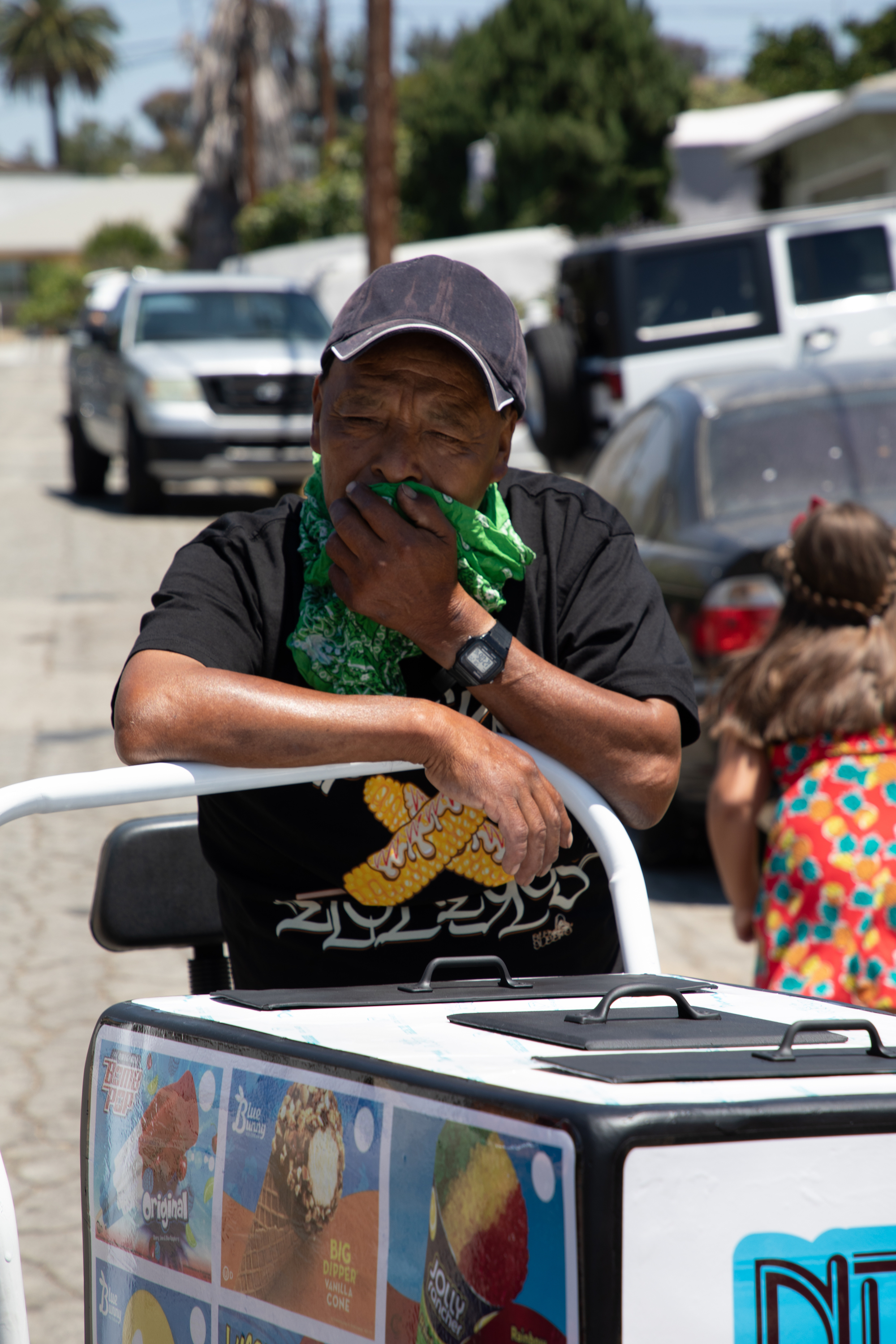 News of the heartless stunt soon reached the co-founders of local Long Beach Local Hearts Foundation, Tito "The Hood Santa" Rodriguez and HJ Chong. Wanting to help, the pair sought out Nuñez.
"When I met him, it kinda crushed me," Rodriguez explained, who started a GoFundMe page to raise money for the struggling Paletero. And the online community responded with donations surpassing the $10,000 goal in just 48 hours.
"He has no family, he's all on his own," Rodriguez wrote on the crowdfunding site. "[L]et's take care of him like he is our family."
Local Hearts has been operating for 10 years. With the donations, Rodriguez and Chong purchased a brand-new bicycle cart for Nuñez.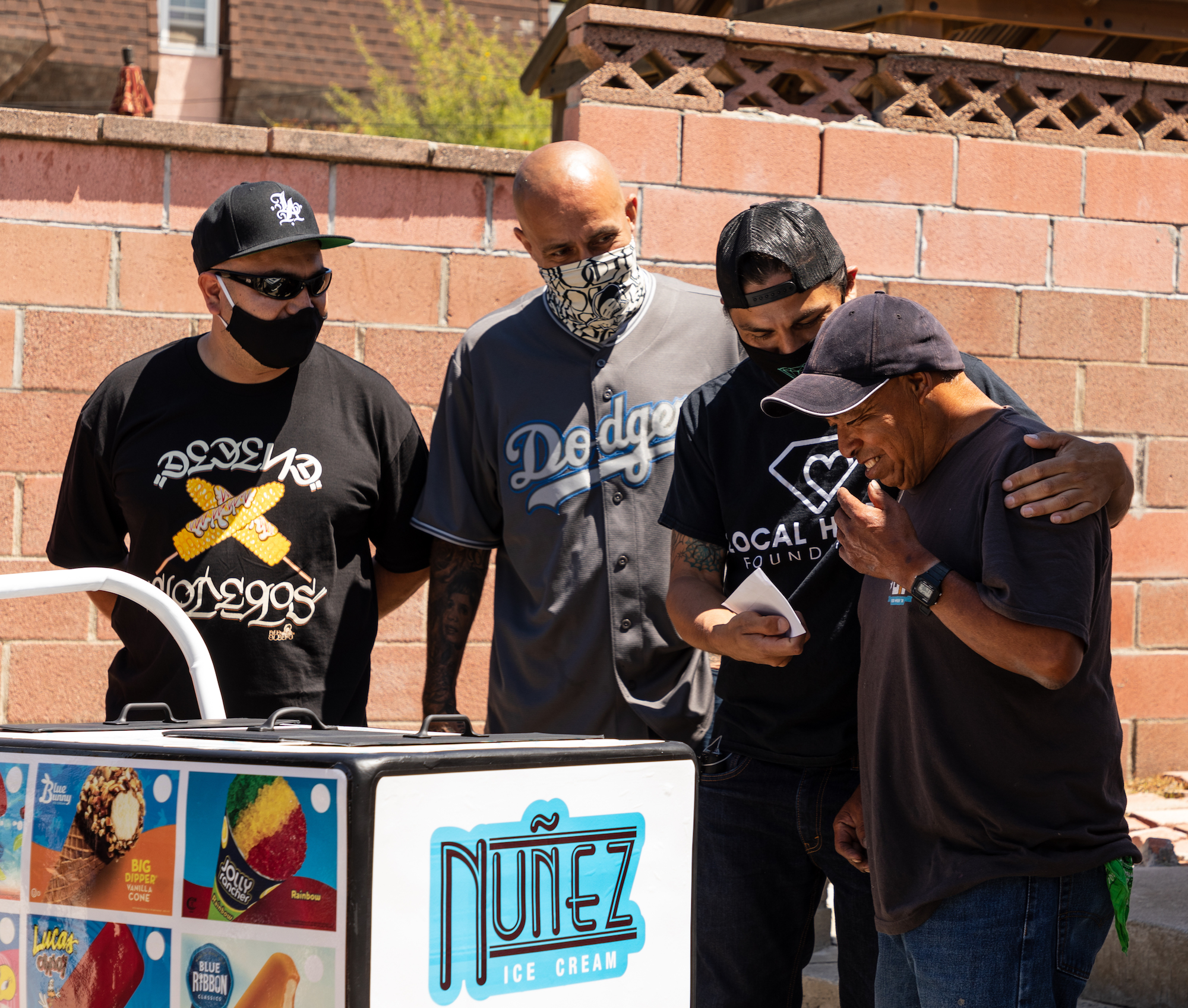 On July 20, a supportive crowd gathered to present him with the cart and a check. Photos show Nuñez, overwhelmed and overjoyed, taking his new wheels for a spin along the street outside his North Long Beach home.
The vendor's July 12 ordeal was not the first time he and his livelihood had been threatened, the Long Beach Post reported. In January 2019, Nuñez was hit by a car while working, costing him two teeth and requiring him to get stitches, although he didn't press charges.
That same year, Nuñez was threatened at knifepoint, and four years prior, he had lost $150 when a thief accosted him and turned violent. On that occasion, police tracked the suspect and returned the money.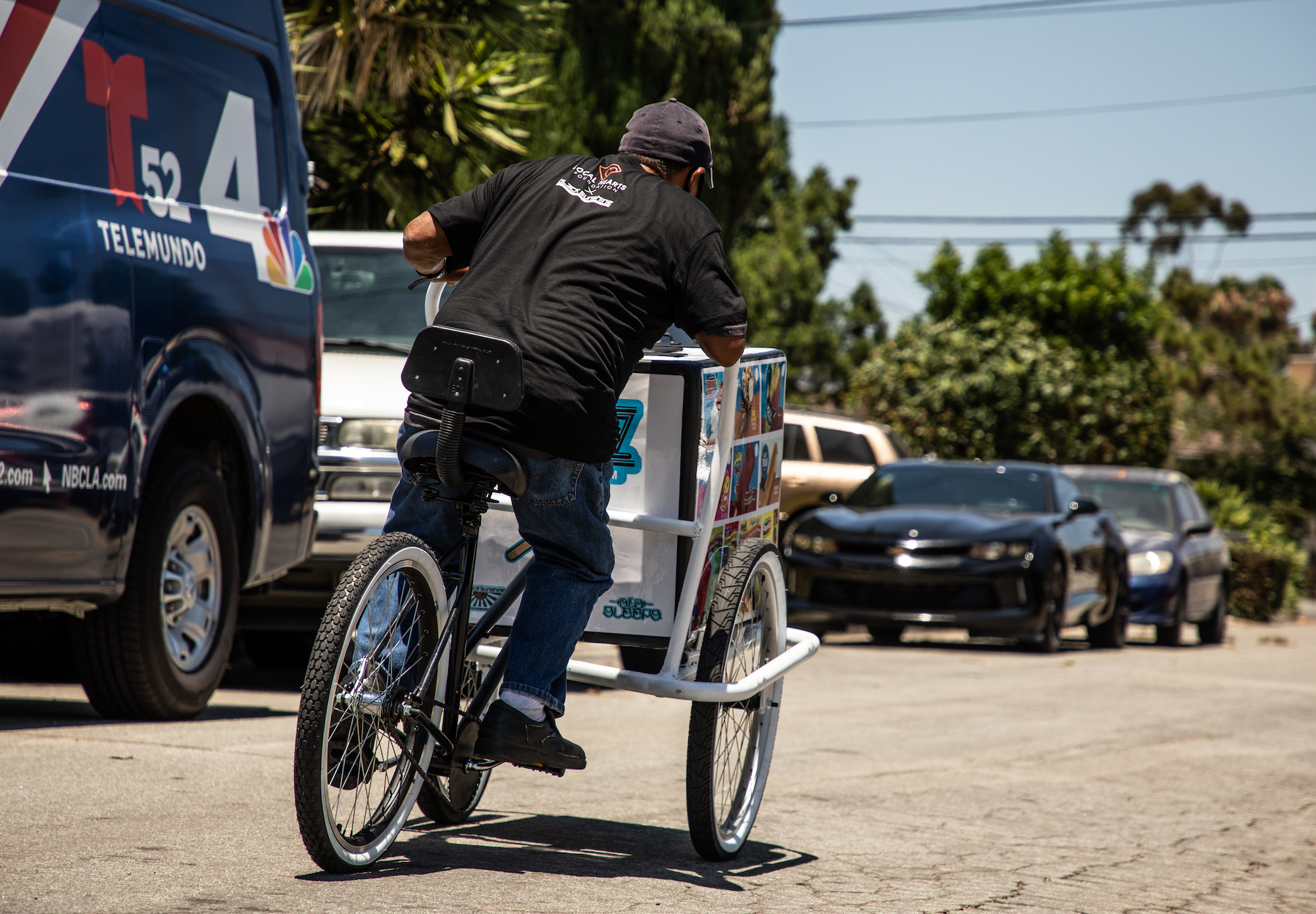 Nuñez remains stoic despite his difficulties, claiming that the only thing he will do differently in the future is "come back [to his cart] earlier."
Chong's message to Nuñez is one for all Long Beach vendors. "We let him know, 'Listen, this isn't us. This is the community; over 300 people who pledged to help you,'" he told ABC 7. "'Understand that your contribution of working hard does not go unnoticed.'"
Rodriguez and Chong have also been helping other vendors in the Greater Los Angeles area during the recent months of turbulence and instability.
"[T]hey've been attacked left and right," said Rodriguez. "We said, 'That's not right. We've got to find some way to help them.'"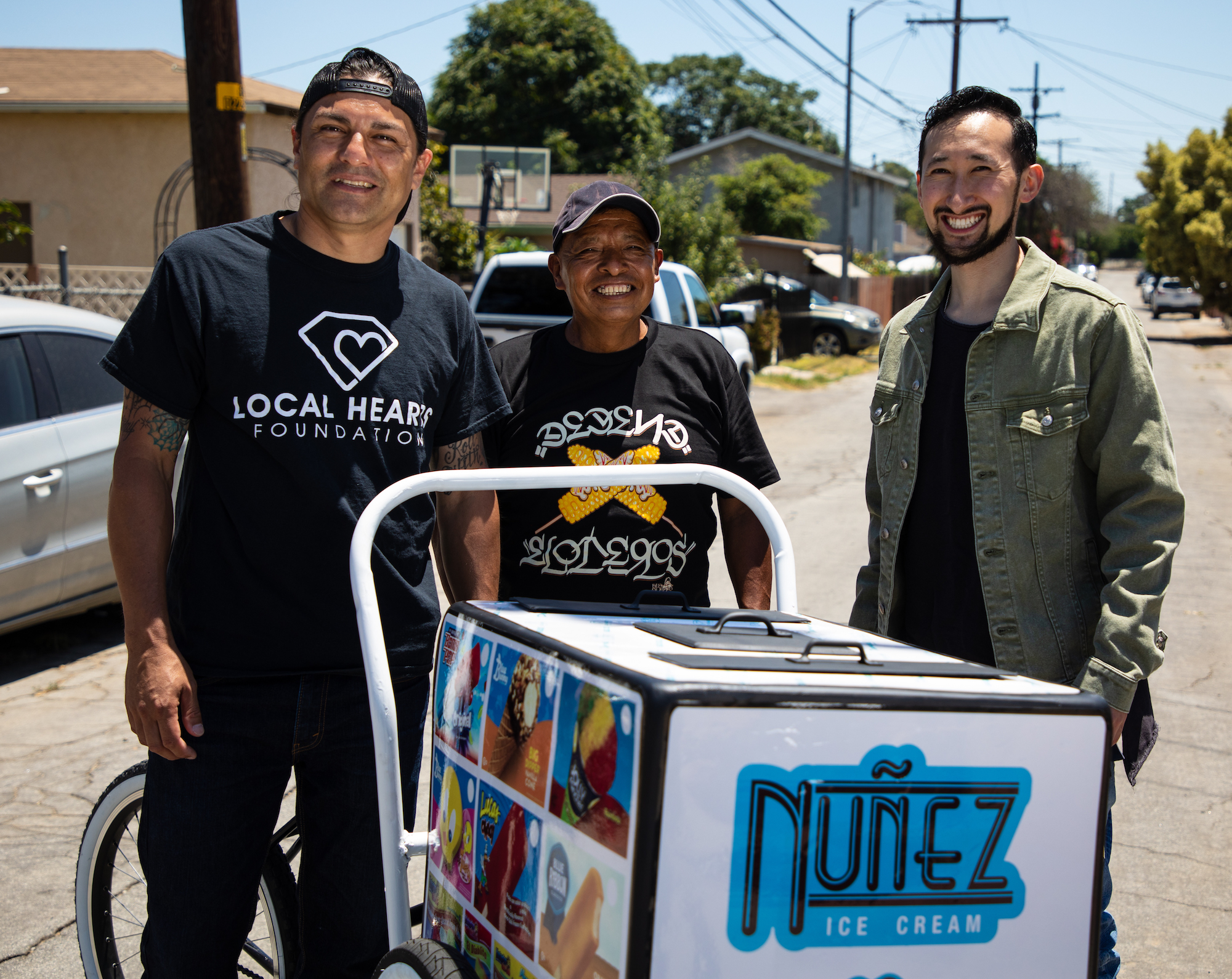 We would love to hear your stories! You can share them with us at emg.inspired@epochtimes.nyc