If you are growing tired of passive screen time and want to give your eyes and brain a challenge, we've got the perfect trio of puzzles for you.
This challenge is in the form of three "odd-one-out" puzzles. Each is slightly trickier than the last. So, whether you're already a skilled puzzle aficionado or brand-new to the world of brainteasers, you'll find something here to suit your level. Simply scroll down and look at each puzzle in turn. Spoiler: All answers are at the end!
Well, we know you won't scroll down that far without giving the challenge your best shot. For a bonus challenge, set a timer and see how long it takes you to solve each puzzle! Are you ready? Let's go.
Puzzle One
In this first puzzle, a colony of spooky-looking black bats is lined up uniformly, but there's a gatecrasher in the midst. One bat looks a little different from the others; can you find it?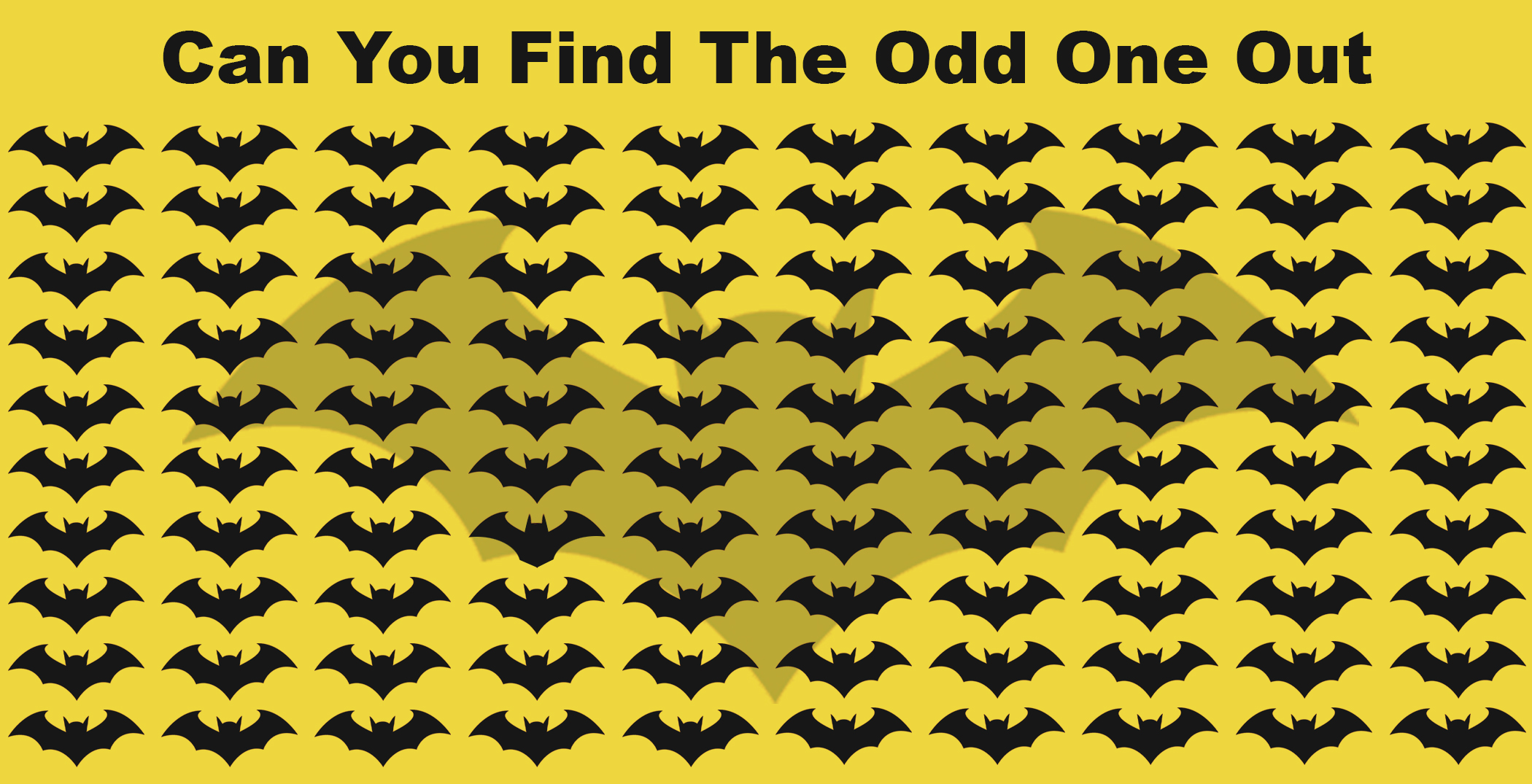 Puzzle Two
This second puzzle is slightly harder than the first. If you located the odd bat in the colony in mere seconds, then see how you fare in round two to spot the "C" in the picture below. Remember to set a timer for added fun!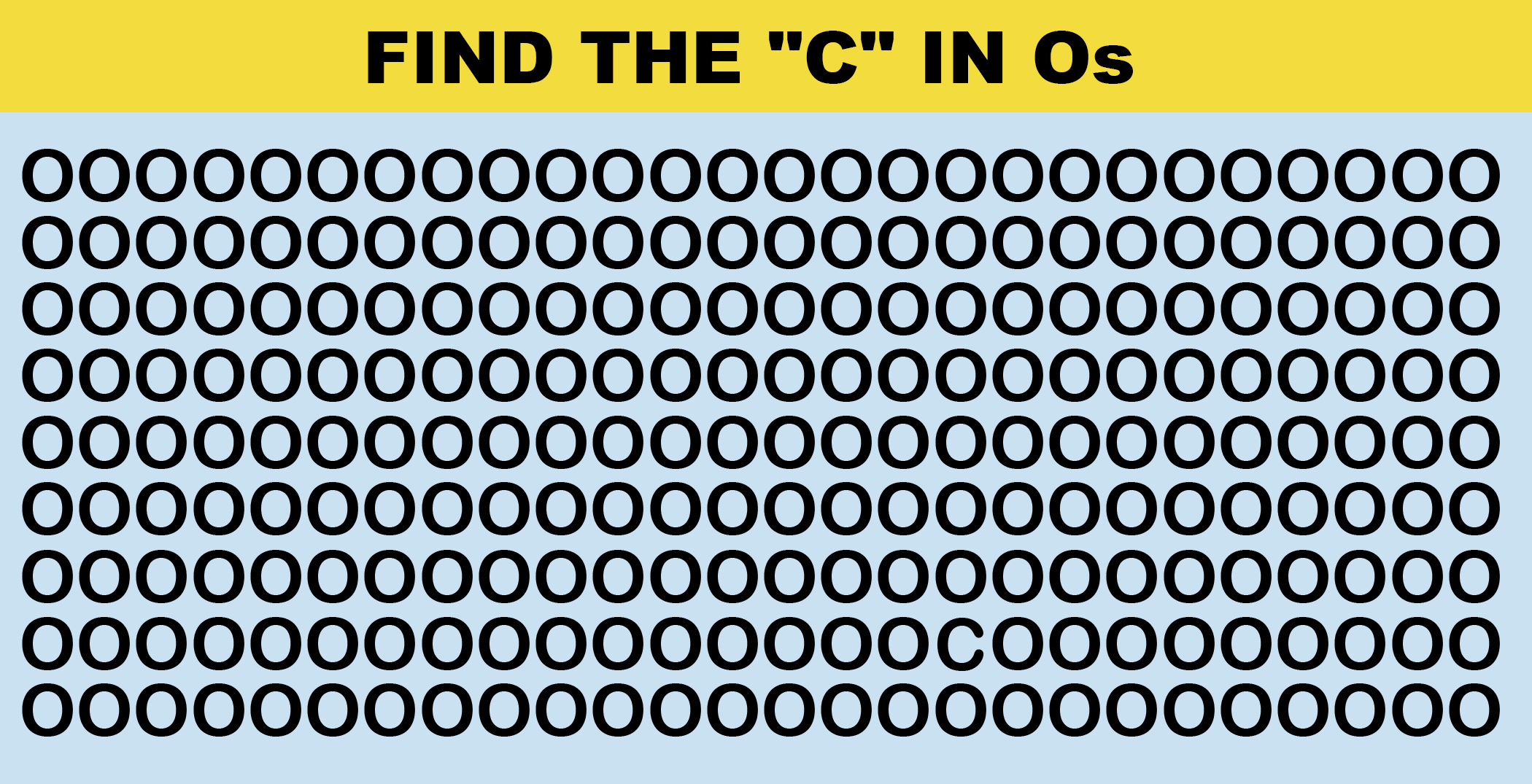 Puzzle Three
This third and final "odd-one-out" challenge is setting the bar high. Are you a visual puzzle genius? Let's find out.
Amid the sea of letter Ss, a sneaky character is seeking refuge. Expertly disguised owing to its similar shape, a number 5 is lurking surreptitiously and it may take a near-genius to spot it. Can you find the 5?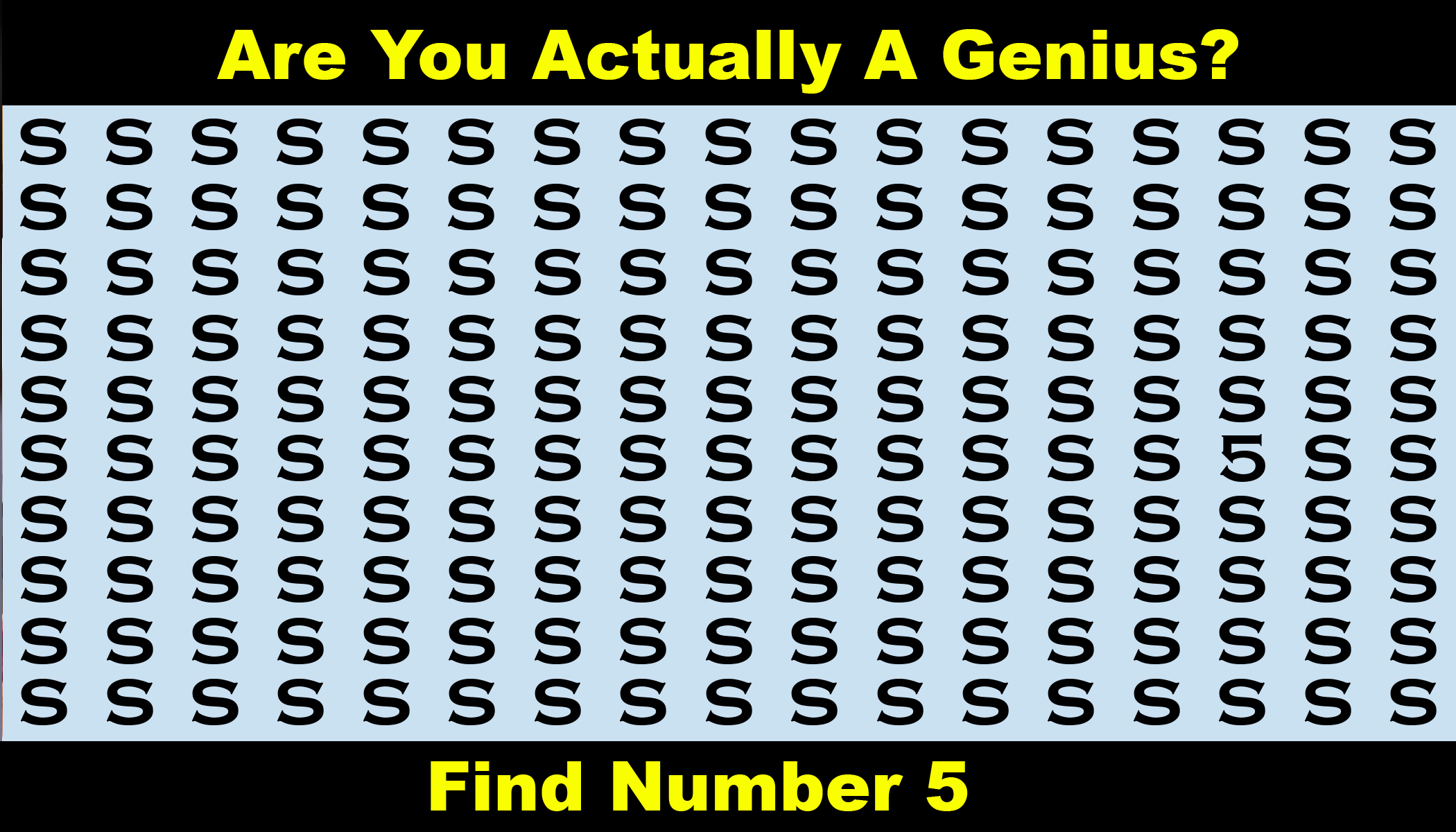 Visual puzzles may serve a greater purpose than simply providing a few minutes of fun. Research from Teach.com suggests that visual puzzles have the ability to boost a person's cognitive skills, including such vital functions as memory retention, patience, and problem solving. Also, sharing puzzles with friends and family, the education experts explain, can also help nurture social skills, which can be of particular benefit to children and teens.
While some people have an innate predisposition for being awesome at solving puzzles, many of us struggle with visual brainteasers. This is for very good reason; according to research from Psych Central, human beings have an innate tendency to seek out patterns. Our pattern-seeking skills can help us to problem-solve in meticulous detail, but this tendency may also prohibit the brain from recognizing anomalies, or, in this case, the "odd one out." Visual puzzles may challenge some of our brain's natural impulses, which is precisely why they are so effective at boosting our cognitive capacities!
While receptive screen time can be a wonderful way to relax and escape the stresses of everyday life, why not take an occasional break to reactivate your brain?
Share your puzzle-solving success with friends, family, and colleagues, and help everyone you love keep their brains in tip-top condition during the lockdown. Scroll down to confirm your solutions, below.
Puzzle One: Solution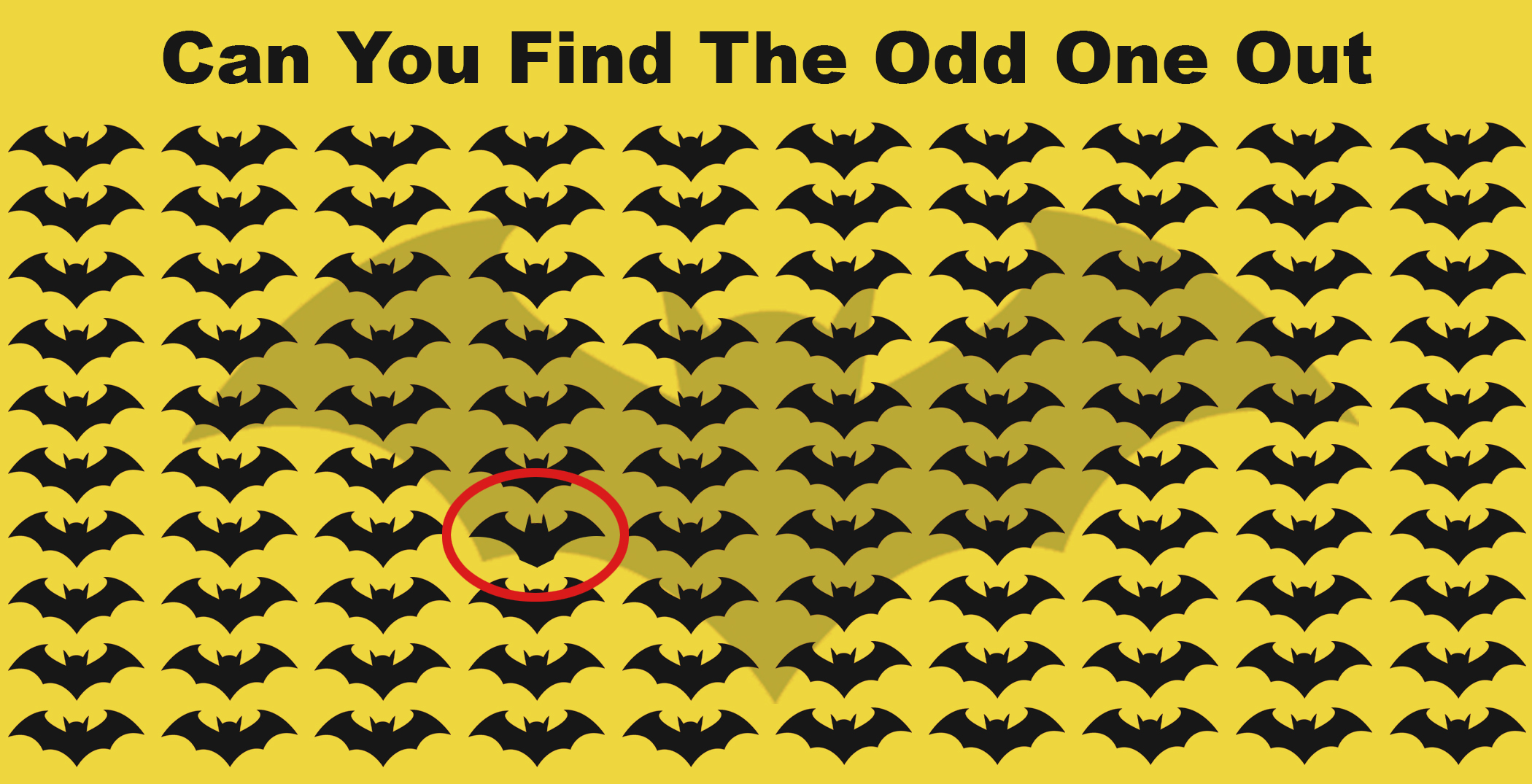 Puzzle Two: Solution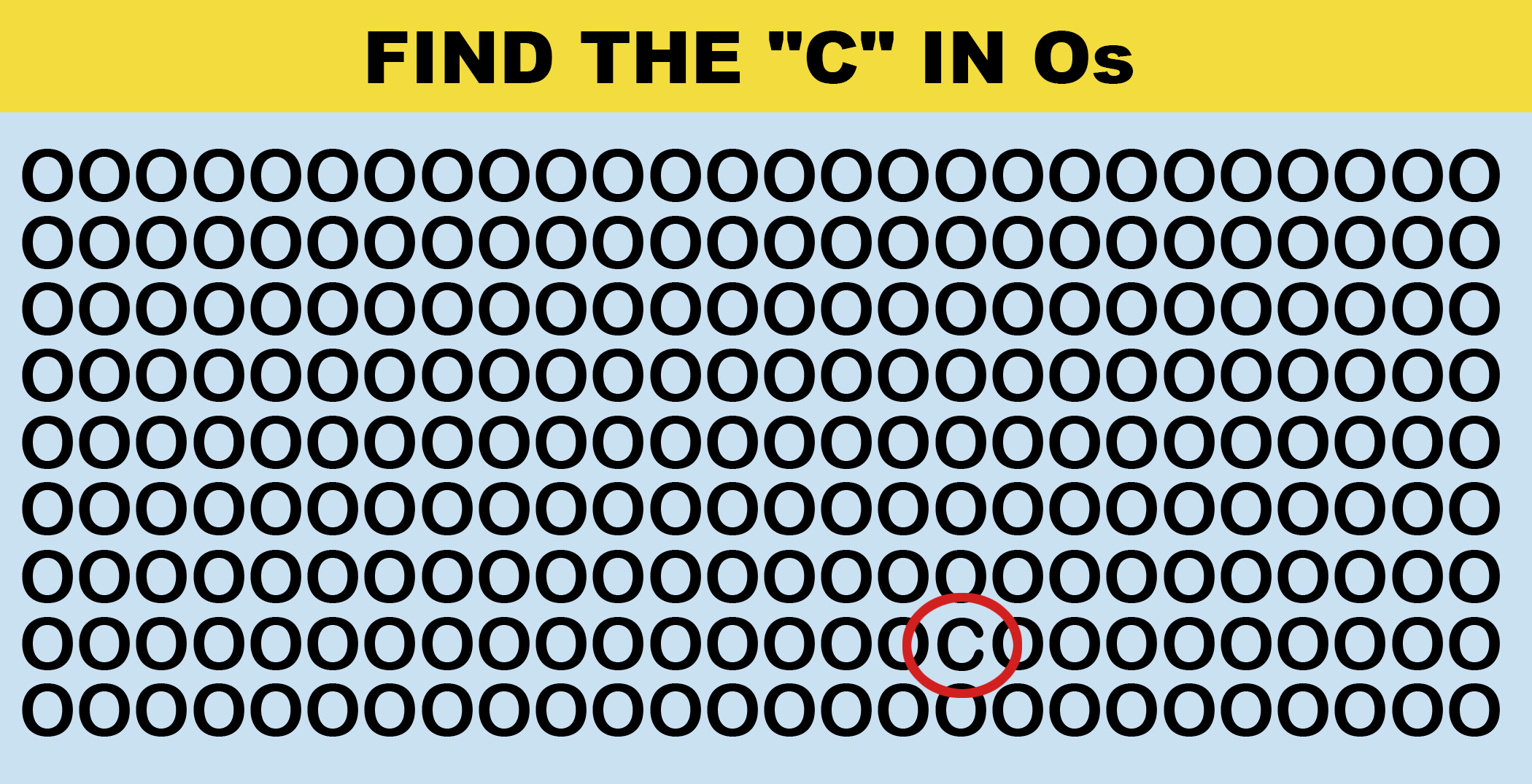 Puzzle Three: Solution