This charming property in Batavia, Illinois, truly delivers "country living." Lionhead Farm is a 20-acre paddock with a magnificent 8,600-square-foot farmhouse. This one-of-a-kind sanctuary is located just a half-hour drive from the outskirts of Chicago.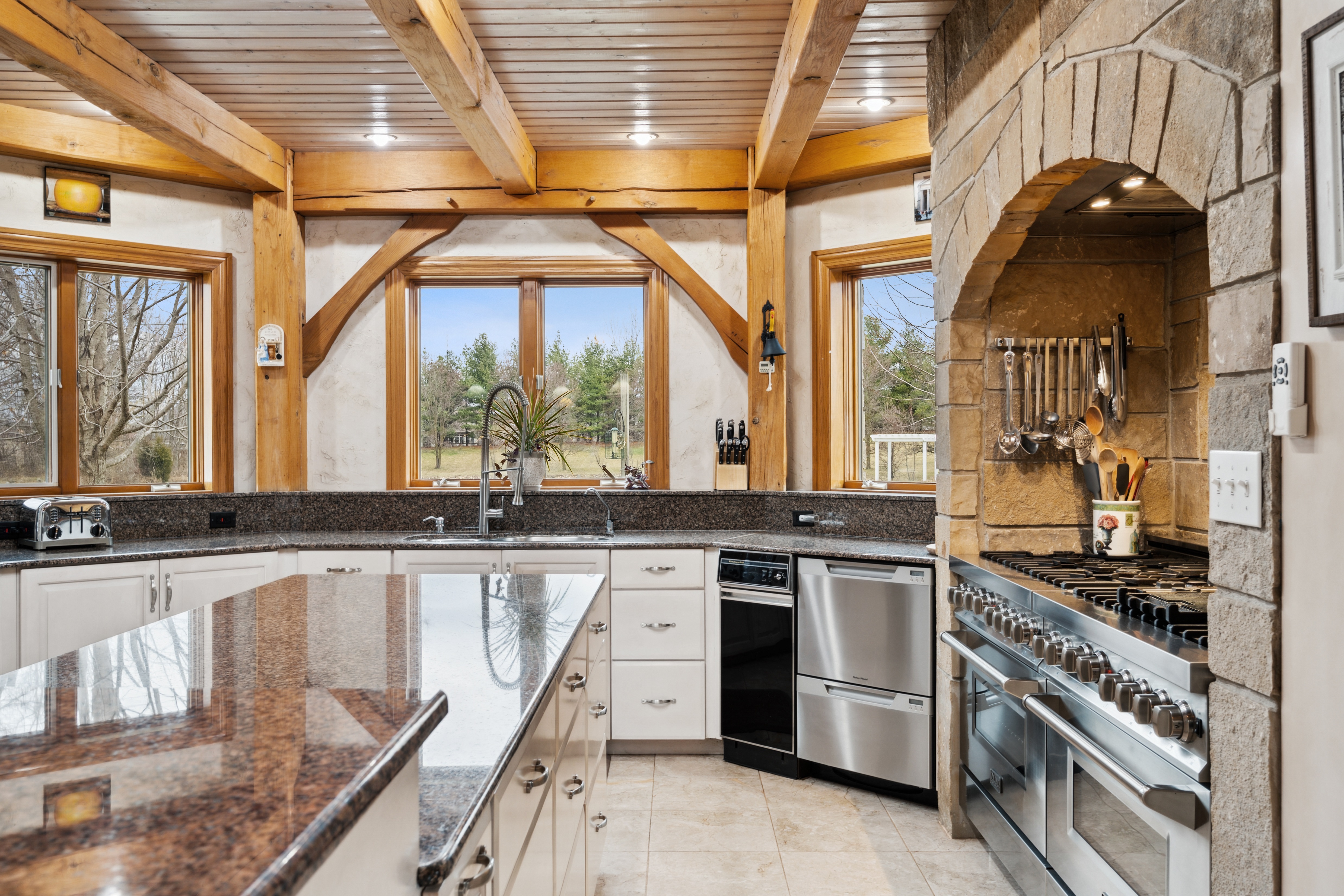 A tree-lined private drive leads to the two-level home with five luxurious bedrooms, five full baths, and two half baths. Stepping inside, it's clear that this is no ordinary farmhouse. Designed on a grand scale throughout, the home makes expansive use of glass, natural stone, and fine wood to create a stunning effect.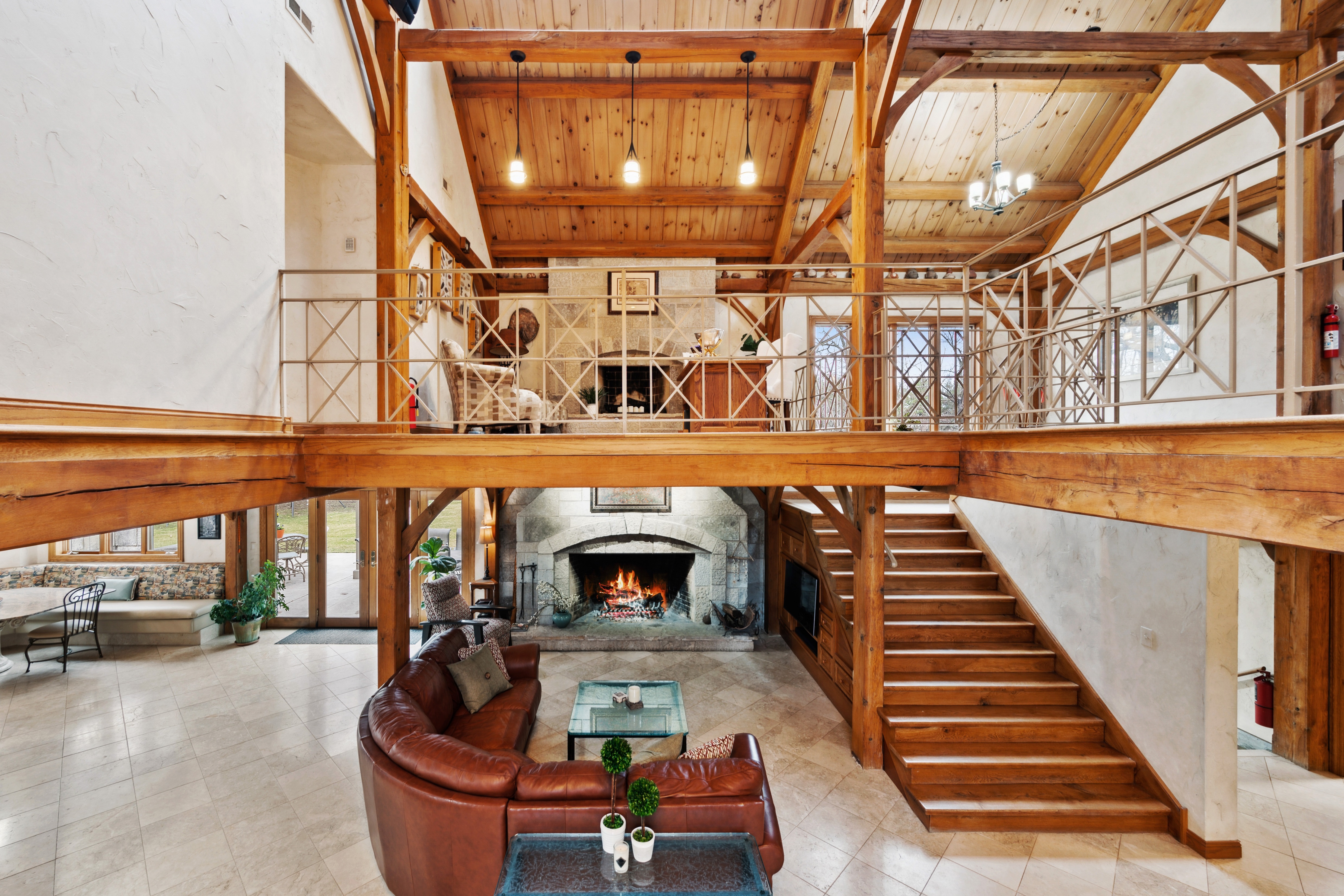 The downstairs is dominated by an open living space with a massive stone fireplace. At center stage of this open space is a remarkable gourmet kitchen, featuring a fabulous glass block eating bar, a second island, two Samsung Flexzone refrigerators, granite counters, and professional-grade appliances. A spacious dining area, private guest room, sitting room, study, two-car garage, and mudroom/laundry on this floor wrap around a cavernous indoor pool.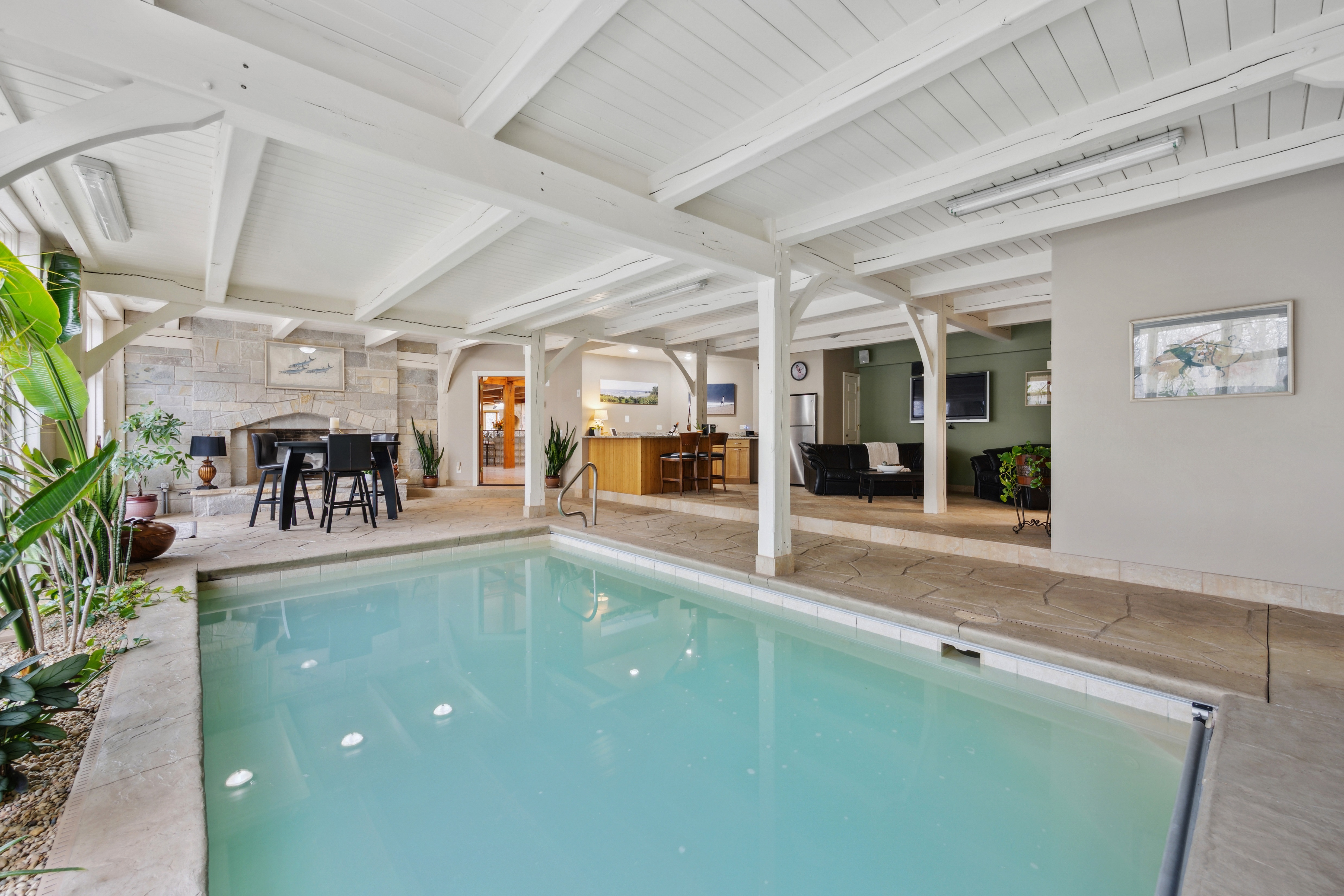 Upstairs, there's a huge two-bedroom suite at one end with remarkable en-suite features including a sitting room, a sumptuous bath, and a walk-in closet. This floor also has two additional guest bedrooms, a comfortable family room, a den, a world-class game room, a complete office, and a loft with a fireplace.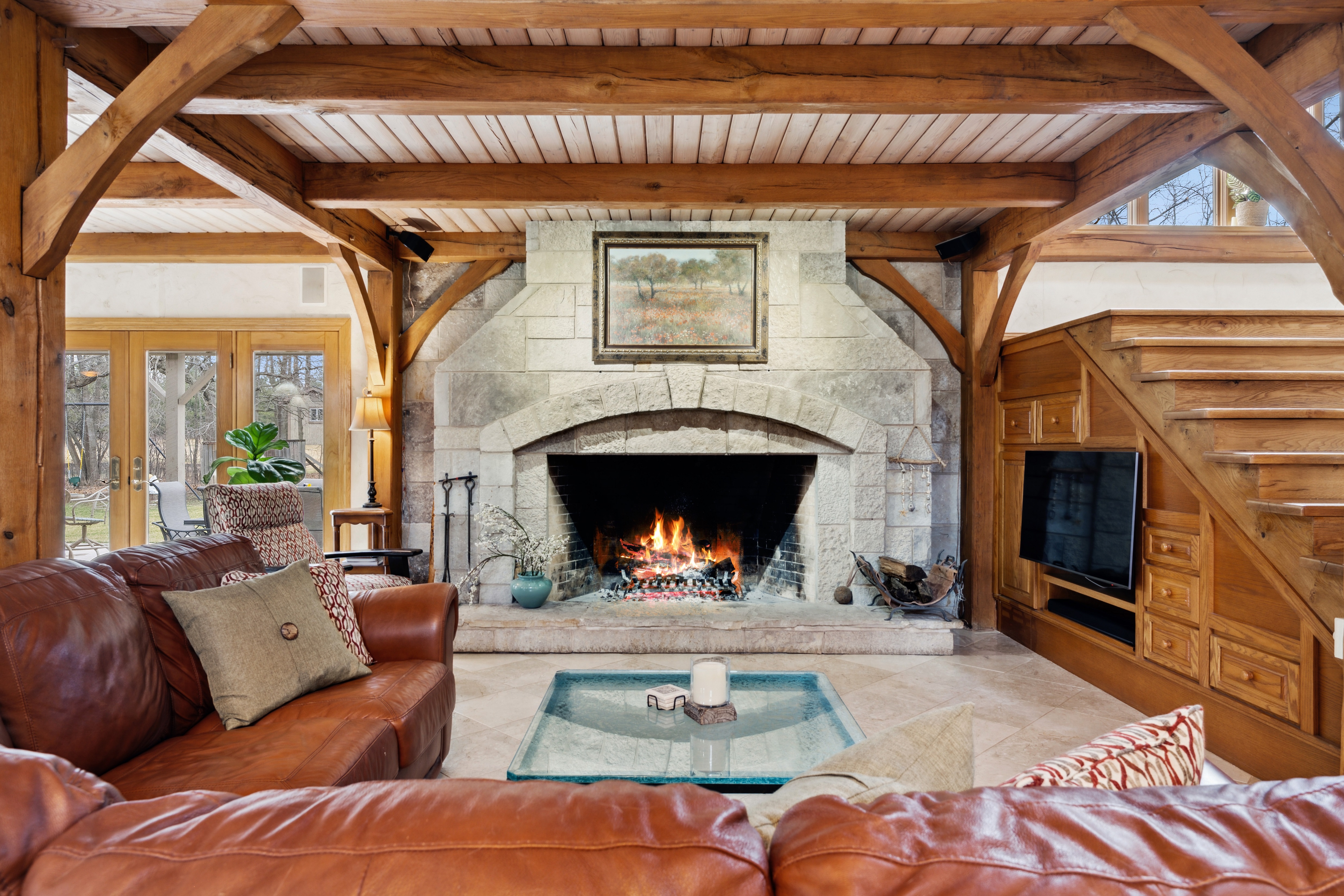 Beyond the main house is a private farm and playground. Extensive outdoor entertaining spaces include two spring-fed three-acre ponds for fishing, swimming, and casual kayaking. The property is also a proper farm with a barn, a large chicken coop for gathering fresh eggs, and a paddock for horses, goats, and bison. A playhouse with an attached fort, a 10-car separate garage, and RV hookups are a few more key features. Community amenities include horse-riding areas, trails, and more to highlight an amazing property offering.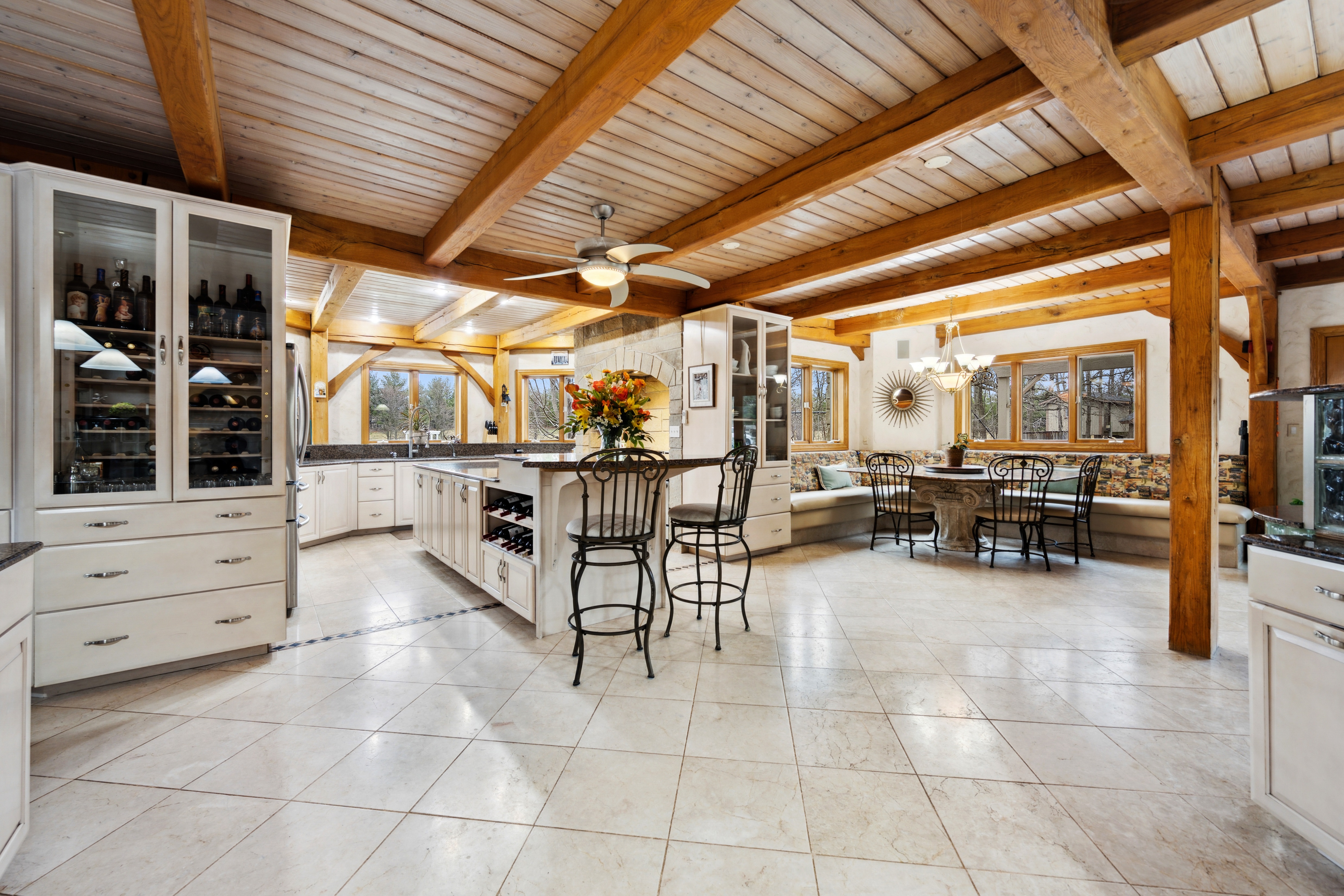 Batavia is consistently ranked as one of the best places to live in the United States, especially for families with kids. Its historic town is famous for making the Conestoga wagons that helped pioneers settle the West. Once known as the "Windmill City" because of the many American-style windmills produced during the 19th century, the city is also the home of Fermilab, one of the world's most important particle physics facilities. Citizens and visitors of Batavia can also enjoy outdoor recreation on more than 6,800 acres of pristine nature, a bison preserve, a botanical garden, and a bird sanctuary.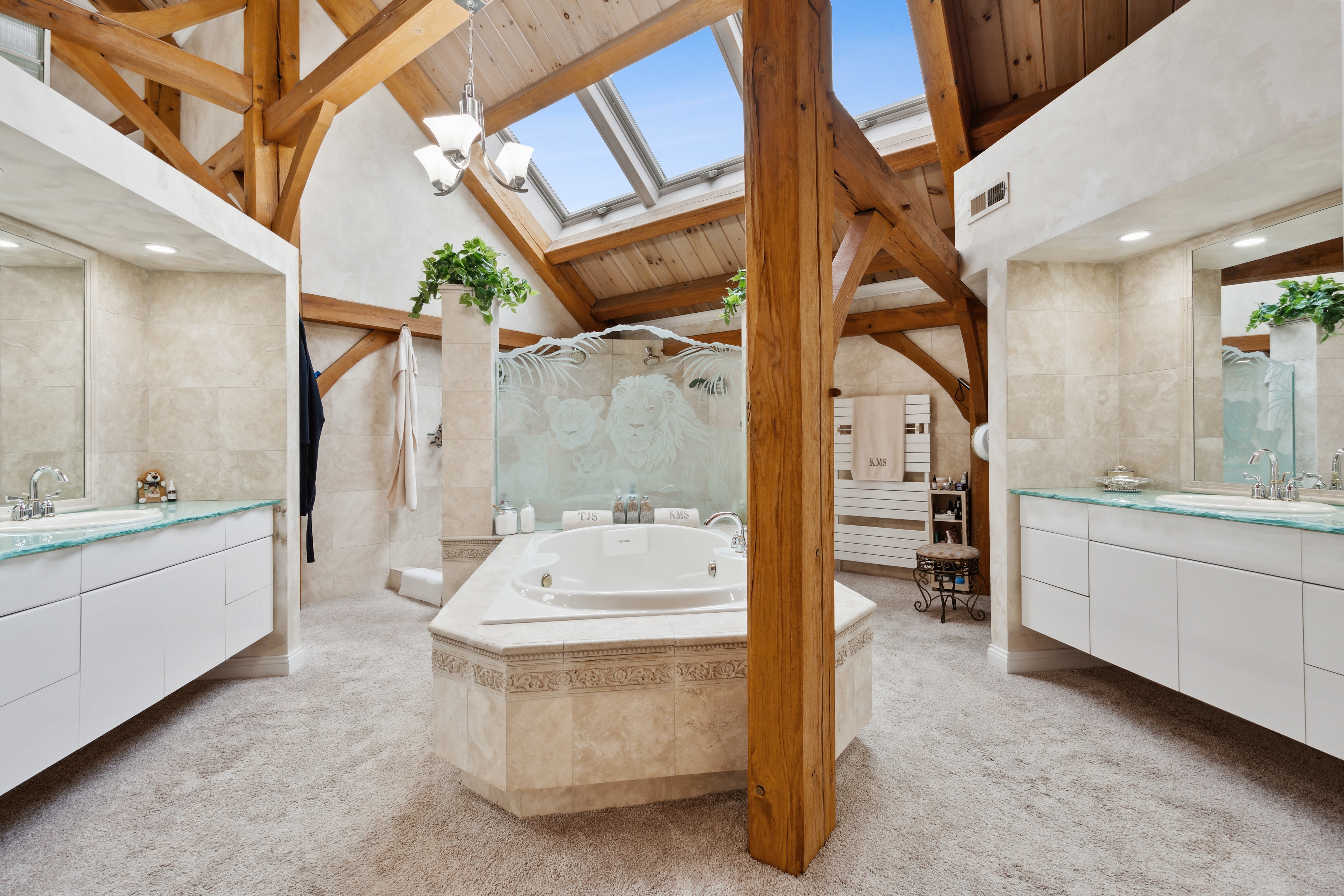 Lionhead Farm
Batavia, Illinois
$4.45 Million
● 5 bedrooms
● 20-acre farm
● Indoor pool
Key Features:
● Custom design
● Private fishing ponds
● Unique kitchen/features