A young horse who was once left to perish in a freezing muddy field is now living his best life in a foster home in Yorkshire, England, after a tremendous rescue effort.
A horse and pony welfare charity, Here4Horses, intervened in early 2017 when a fly-grazing site came to their attention. A group of horses was seen to be rapidly deteriorating; thus, the charity decided to seize them all.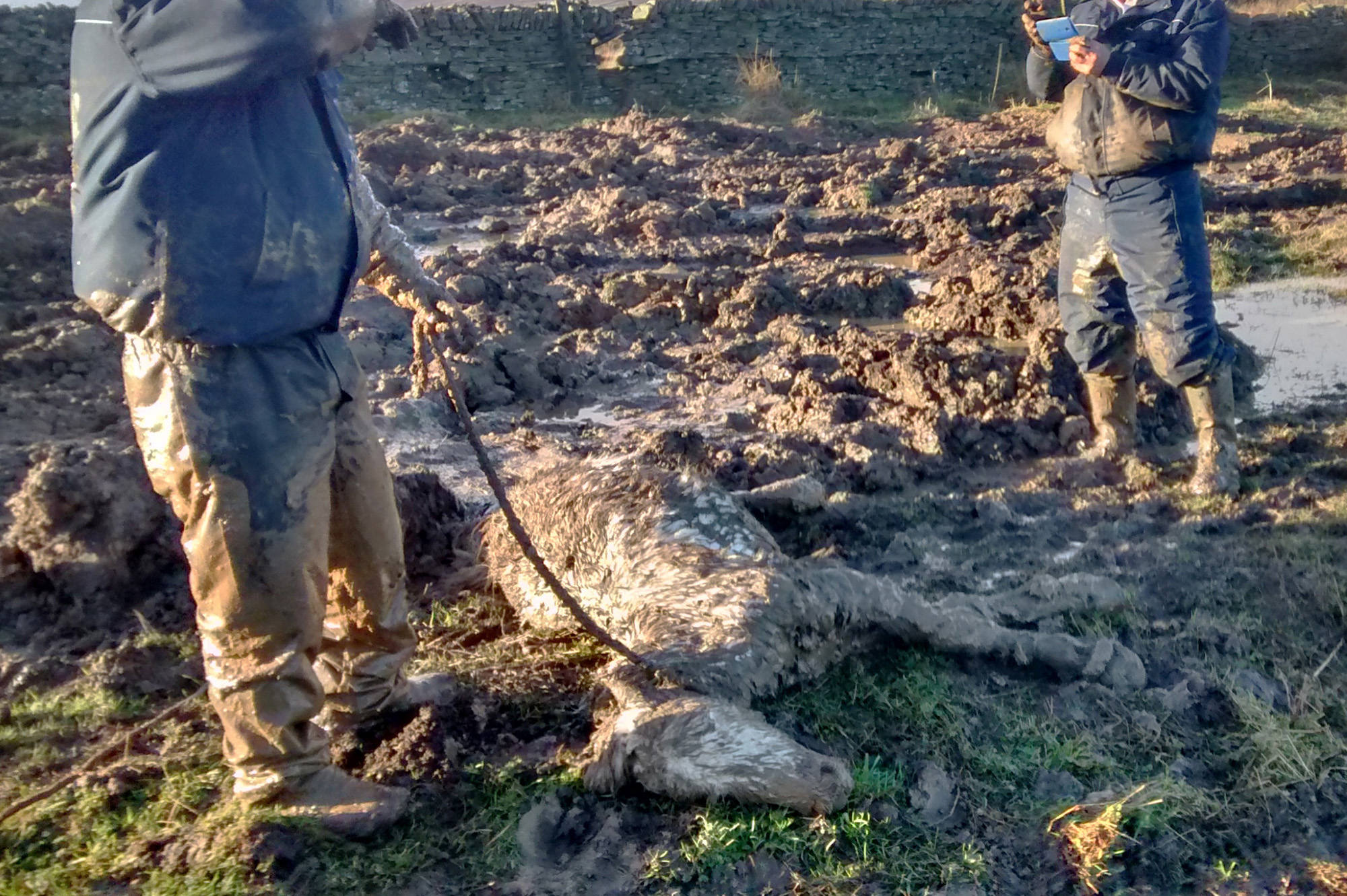 "The weather had been appalling, very cold, wet and snowy, with high winds from the north," Wendy Suddes, a trustee at the organization, told The Epoch Times via email. "[T]he horses had not received any supplementary food from their owner."
A large team of RSPCA officers and volunteers gathered resources and drove to the site. It took all day to round up the semi-feral horses, all of whom were transported to rehabilitation centers.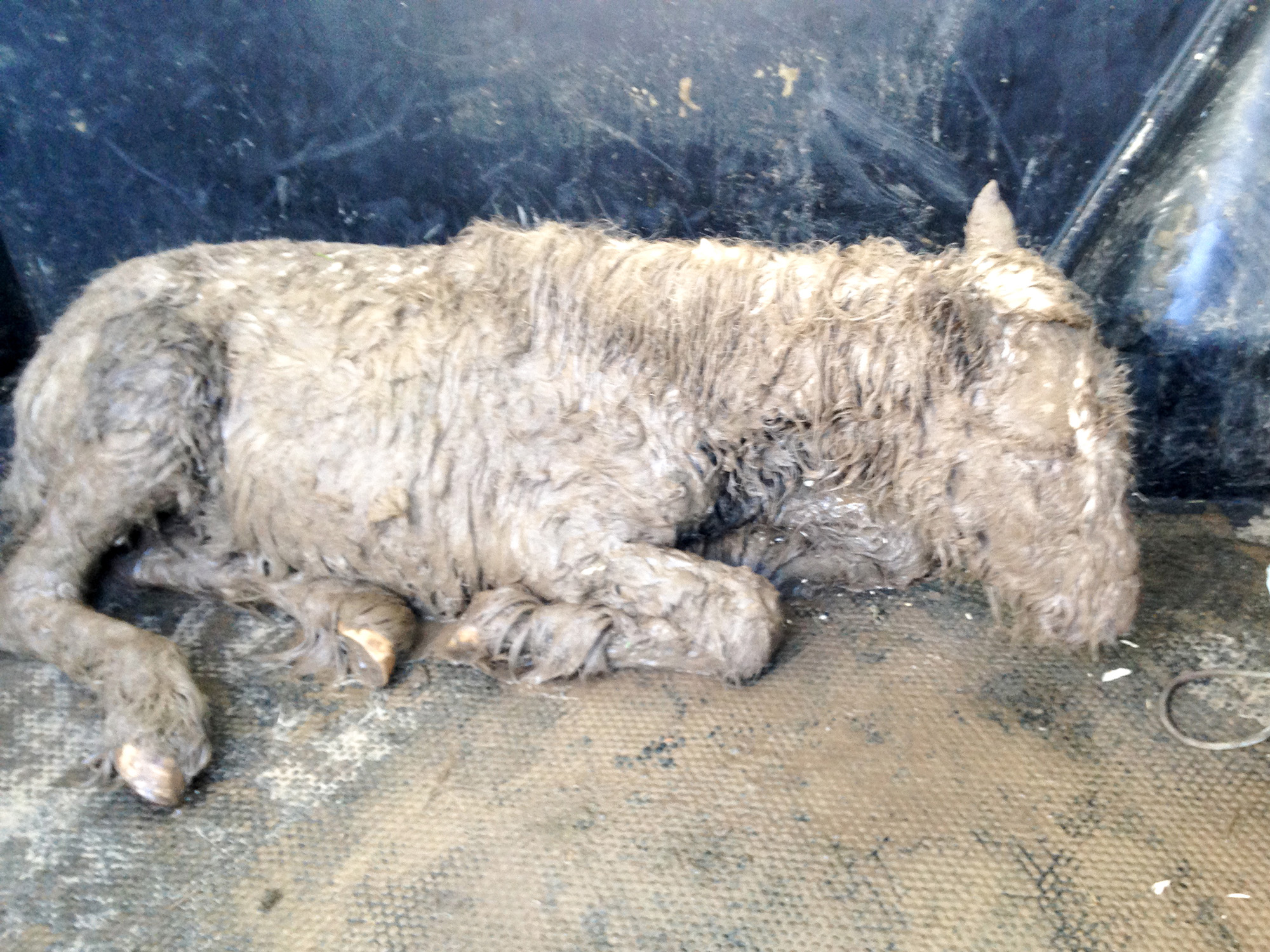 "[T]hanks to a last-minute decision to make a final sweep of the field by the RSPCA's Chief Inspector Mark Gent," Here4Horses shared on its website, "a grim discovery was made. Almost invisible in a sea of mud, Mark found what looked like the remains of a dead youngster."
Yet, the 8-month-old horse, which was named Noggin, was actually alive.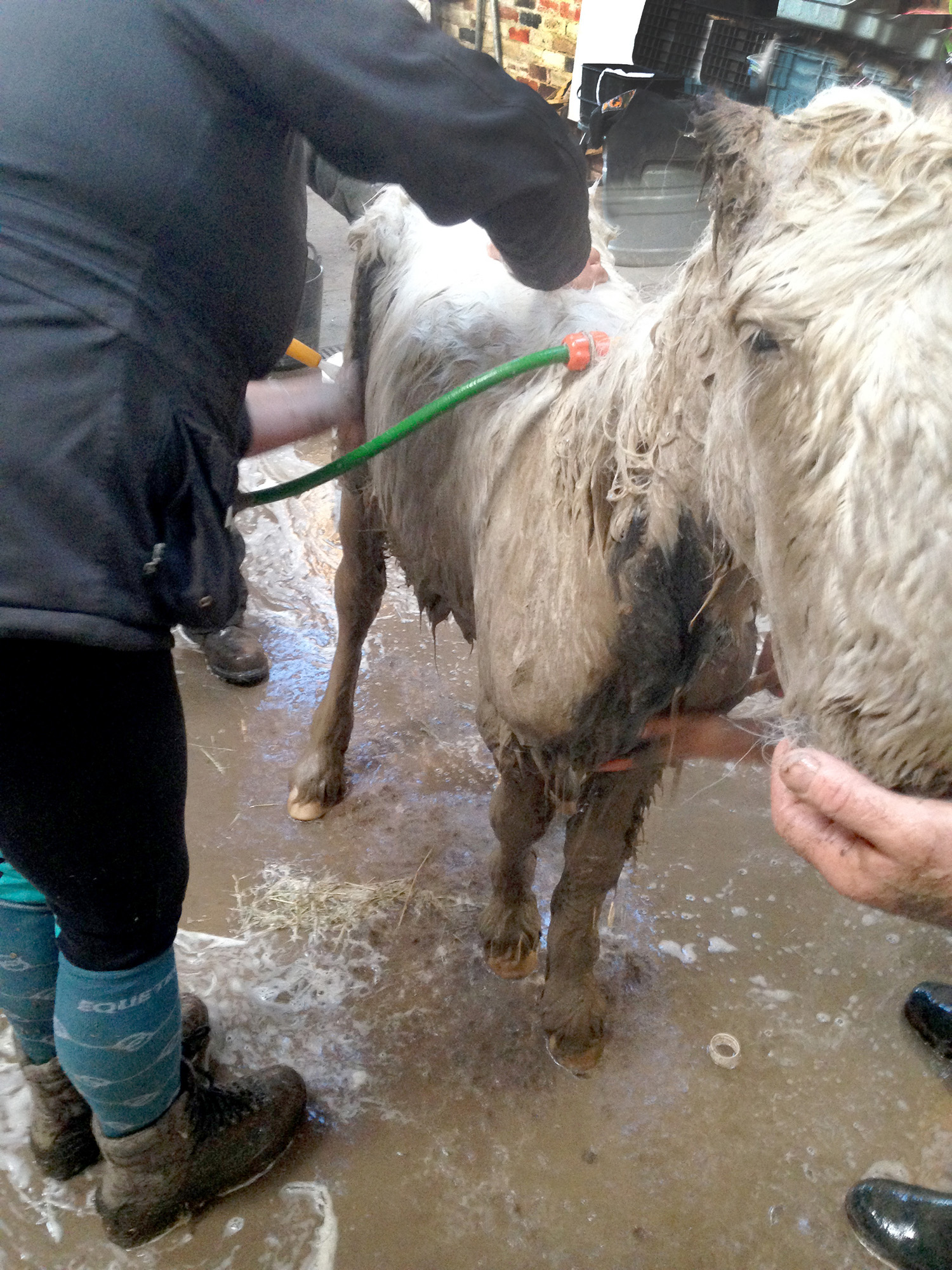 "Noggin was soaked from head to foot in mud, there was no part of him that was not filthy and matted," Suddes told The Epoch Times. "There was soil in his eyes, ears, and mouth."
The young horse was "completely exhausted," likely from struggling to free himself from the mud. It took four people to lift him to his feet. Unable to walk, Noggin was carried to his rescue vehicle and onward to rehab.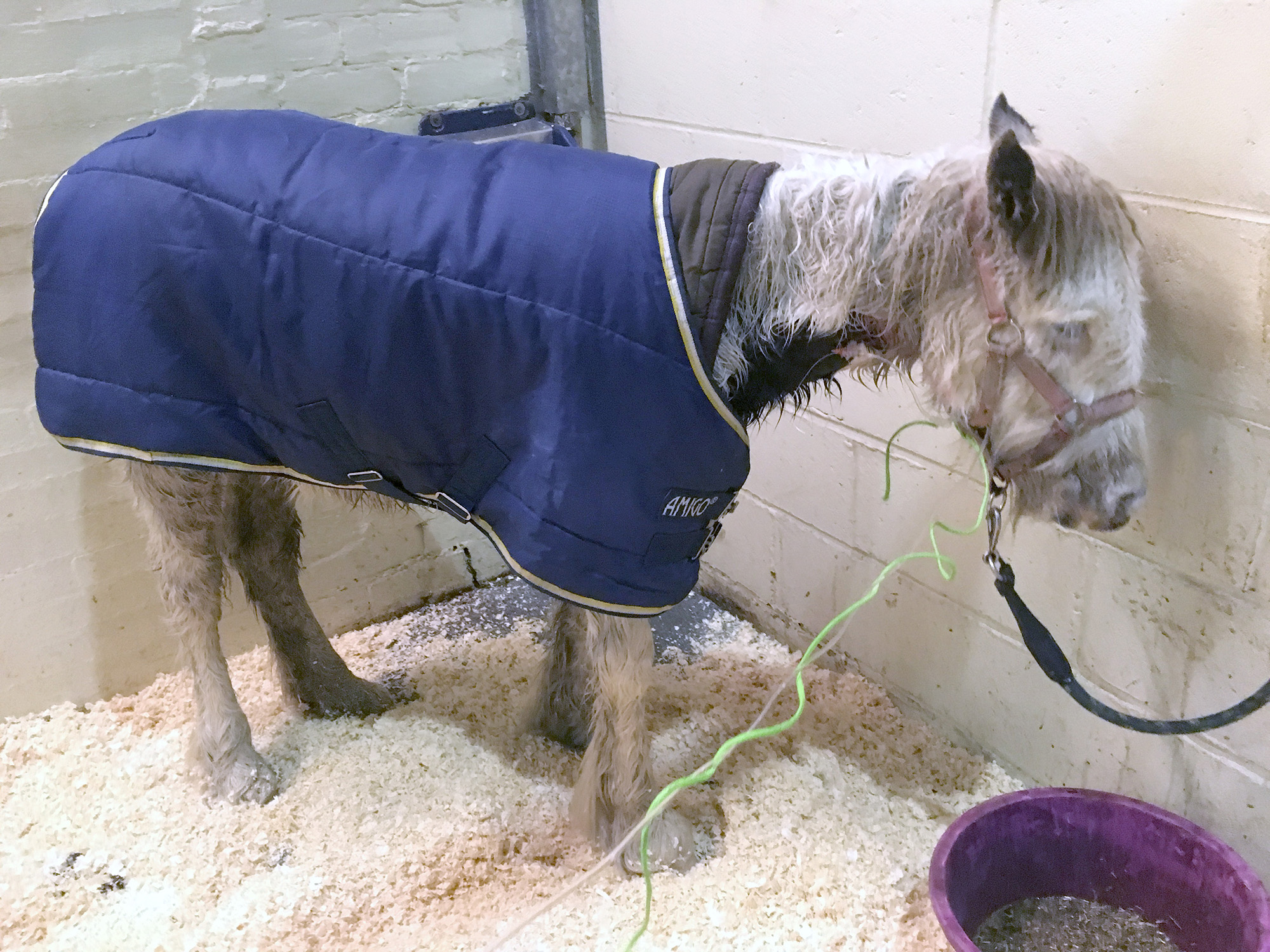 The charity discovered, to their relief, that Noggin's body condition was fairly good. But while "cleaning rescued horses and ponies is not normally a priority," in Noggin's case, bathing was imperative.
"[I]t would have been virtually impossible to get him warm and dry whilst covered in layers of freezing mud," Suddes explained.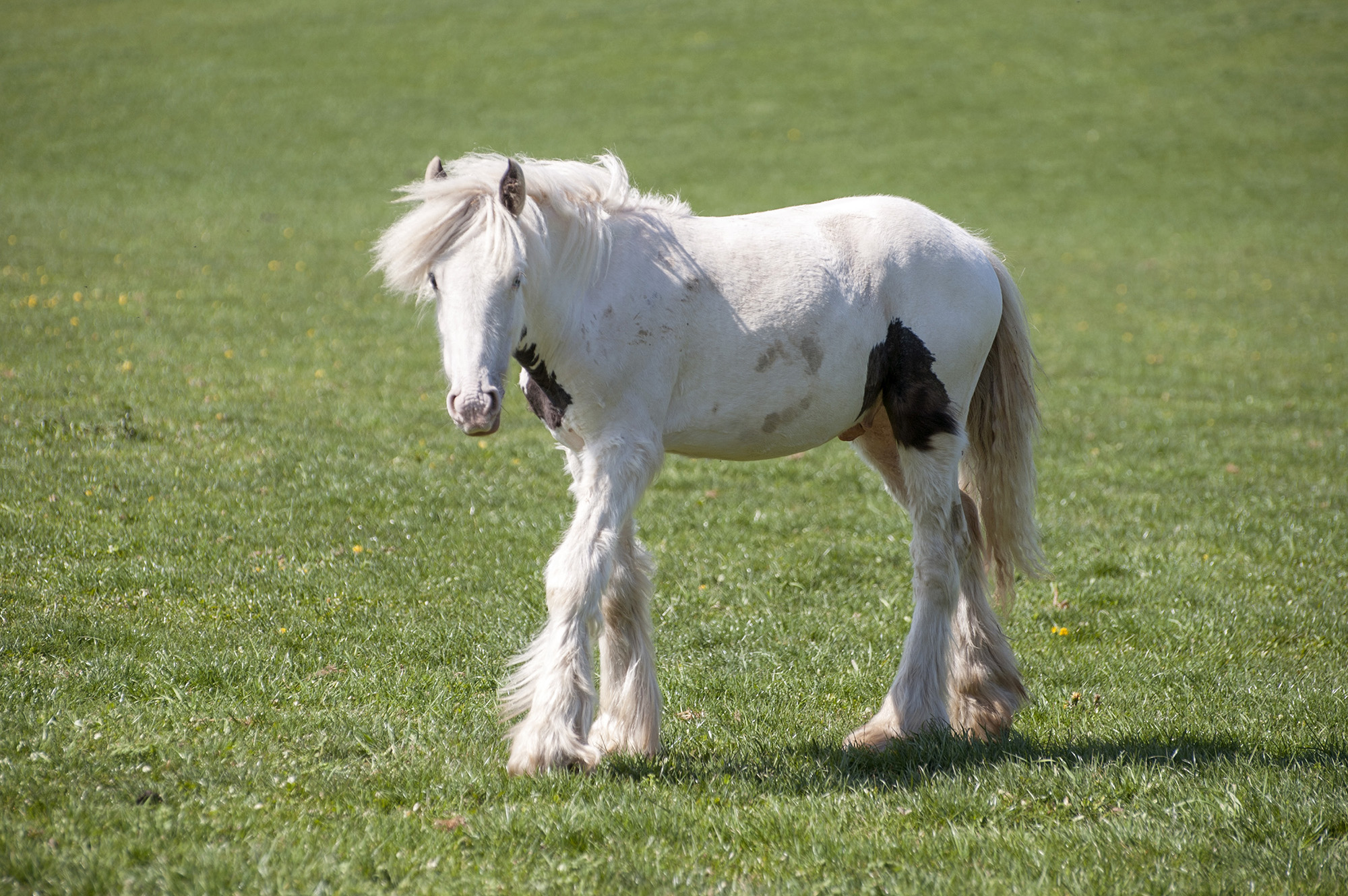 After bathing the young horse and wrapping him in blankets, Noggin was dewormed and placed on a drip to replenish lost fluids. "[P]erhaps understandably," the team considered, Noggin was grumpy in the early days but has since turned into a "real softy" who adores human affection.
A tailored diet further helped Noggin gain weight. Meanwhile, with the support of a new friend and stablemate, Stephen, who was also a rescued youngster, Noggin made a psychological recovery.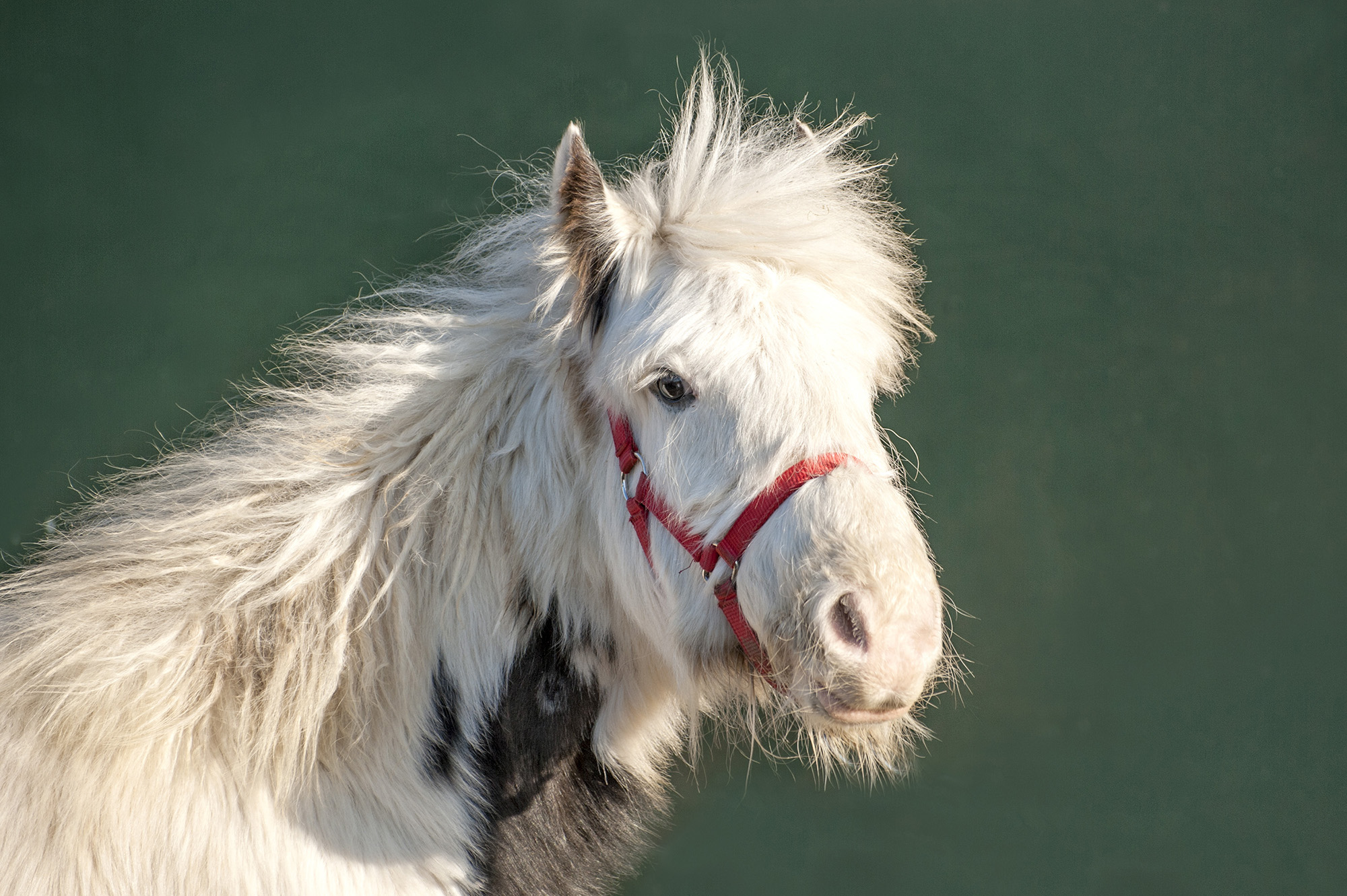 Before long, Noggin was ready to graduate into a foster home. His foster carer, soon-to-be-retiree Pam, bonded quickly with the sprightly piebald.
"He has other rescued ponies for company and is living a great life," Suddes said. "Noggin has yet to find his forever partner, although his foster carer, Pam, might feel differently! She adores him, and he loves her."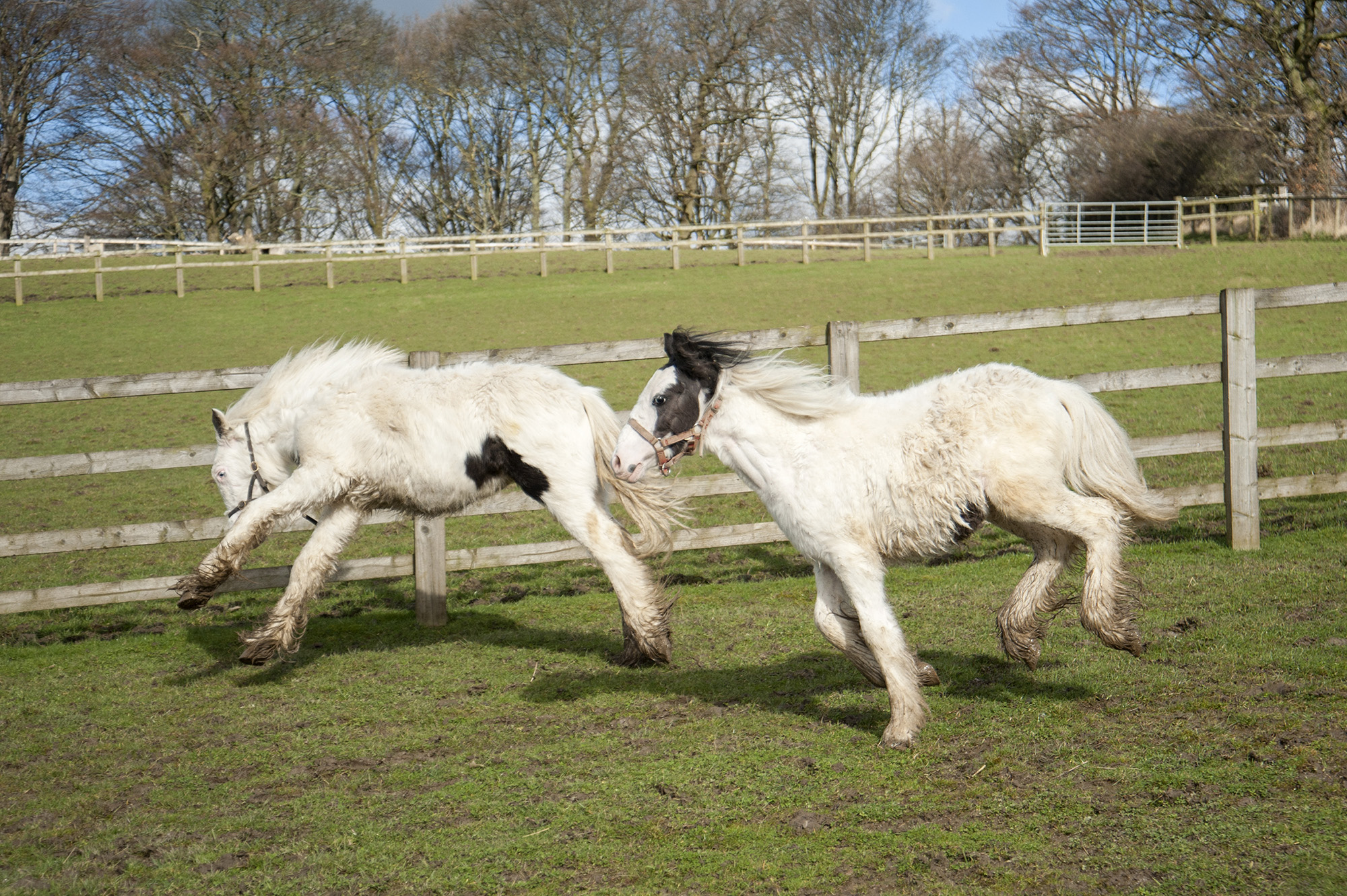 Noggin would have "started under saddle" in 2020, but rider training was delayed owing to the pandemic due to the CCP (Chinese Communist Party) virus, commonly known as the novel coronavirus. The charity hopes that 2021 will be Noggin's year, "[but] Noggin hopefully has many years ahead of him and we are in no hurry," Suddes asserted.
Noggin's story, Suddes concluded, is one that makes their work in animal rescue worthwhile.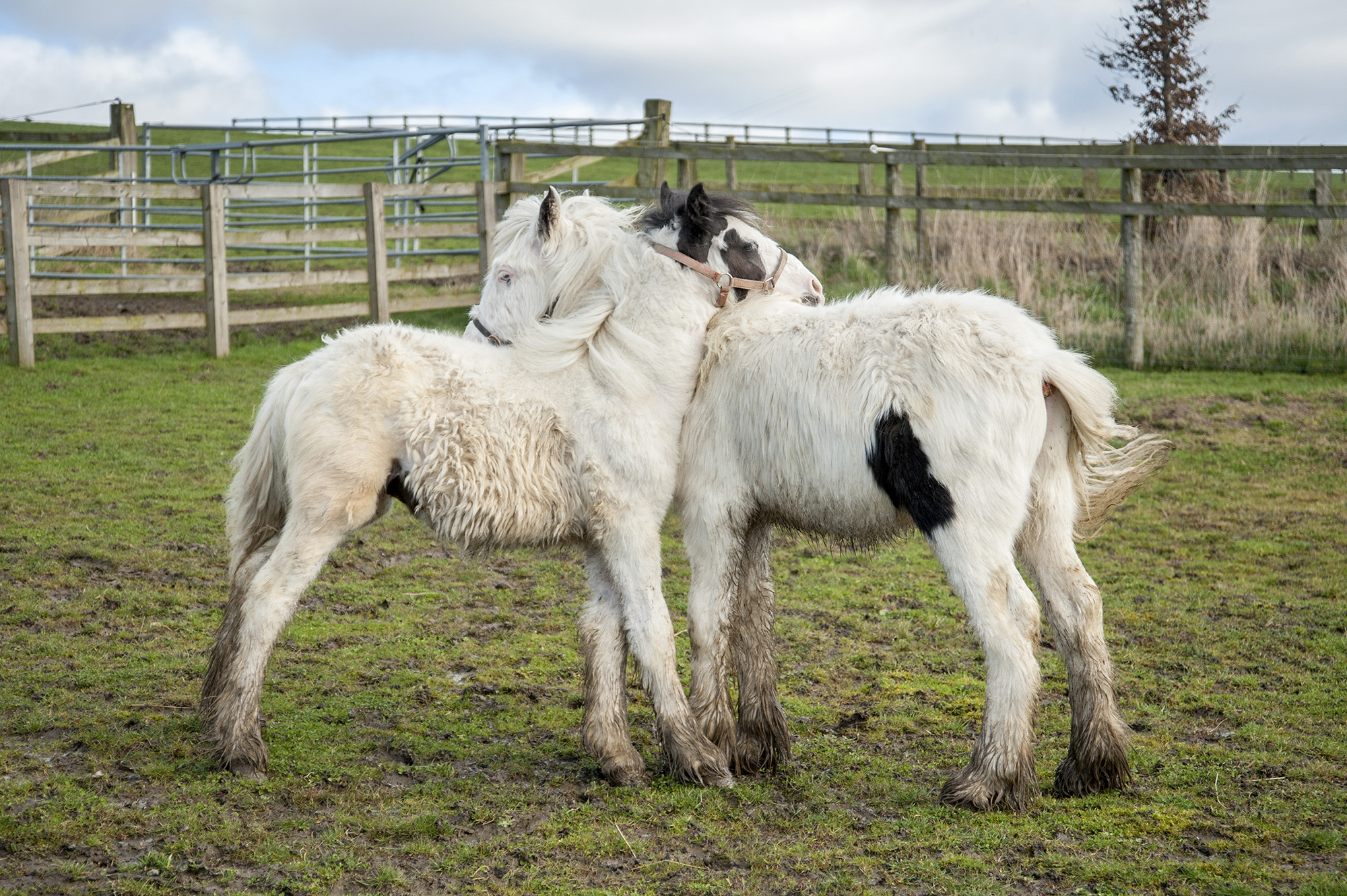 "Noggin was so lucky to have been found that day; no animal deserves to find itself in such an horrific situation. What a slow, terrible death he would have suffered," Suddes reflected. "He is living proof that miracles do happen!"
We would love to hear your stories! You can share them with us at emg.inspired@epochtimes.com