Great artists converse with our hearts without uttering a word. They animate the greatest and most tragic moments in life, from battlefields that appear gut-wrenchingly real to divine jubilations that make our souls sing. But seldom do we celebrate the way these artists lived in the world: how they overcame challenges, how they stayed true to their values, or how they treated their fellow man. Yet these stories are as inspiring as the artworks these artists made.
Italian Sister Plautilla Nelli (1524–1588) persevered against the odds to become a sought-after devotional painter. She created her paintings in the confines of a convent workshop, which meant that she was limited in her artistic experiences. 
Nelli overcame these challenges. For example, as a nun she couldn't study anatomy. In addition, apart from her own hair, she may not have been able to closely study other examples of hair that would be hidden under habits.
In his 1568 publication, "Lives of the Most Excellent Painters, Sculptors, and Architects," the art historian and artist Giorgio Vasari noted that Nelli "had no great practice in her art." What he meant was that women were unable to apprentice in a workshop alongside a master. Nelli could not have learned to study, draw, and copy living and natural objects as men did.
Nelli worked with what she had. As Vasari attested to in his "Lives," she taught herself art through the first book of meditations on the rules of drawing by Alessandro Allori and M. Agnolo Bronzino, and simply through copying great art.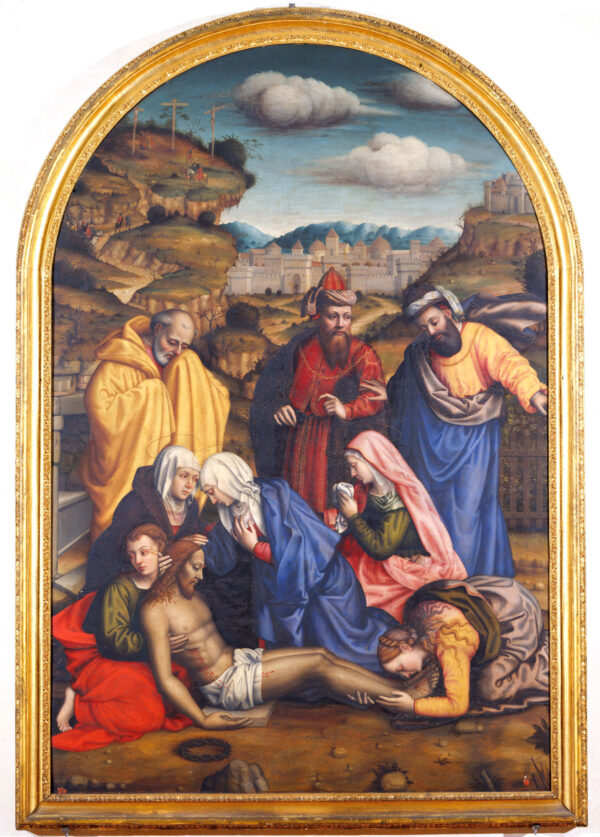 Nelli was surrounded by remarkable devotional works. Besides the great art inside the convent, she had inherited 500 of Fra Bartolomeo's drawings. 
Bartolomeo was a preeminent devotional painter who followed in the tradition of the celebrated, pious painter Fra Angelico. Bartolomeo also owned a collection of wooden models that the sisters at the convent may have also inherited.
"She, beginning little by little to draw and to imitate in colors pictures and paintings by excellent masters, has executed some works with such diligence, that she has caused the craftsmen to marvel," Vasari wrote.
Indeed, they did marvel. Nelli's art was highly regarded by noblemen, who believed that her paintings held a mystical quality. Her paintings, Vasari wrote, were "in the houses of gentlemen throughout Florence."