When Liu Jintao (Tony), a former graduate student of China University of Petroleum was locked in a cell at the Beijing Tuanhe Labour Re-education Dispatch Centre in 2007, an inmate ran in from outside to pass a guard's order, "Don't damage his organs," Liu recalled in an interview with the Chinese edition of The Epoch Times. He was surprised by the order as a drug addict inmate was beating Liu's back and waist at that time.
"I felt strange why these guys did not care about my well-being but cared about my organs," the 39-year-old explained in his testimony submitted to The Independent Tribunal Into Forced Organ Harvesting of Prisoners of Conscience in China, known as the China Tribunal.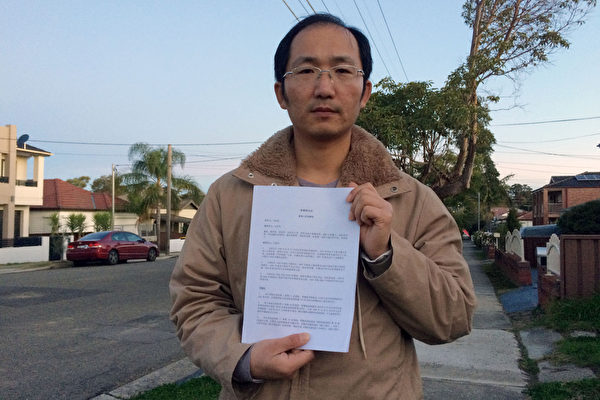 Before Liu was arrested, he had already learned about forced organ harvesting that has been occurring in China. However, he couldn't believe it.
"I chose not to believe it," Liu told 10 Daily. "But it's very clear now. There is mounting evidence proving this has happened in China on a large scale."
On another day, Liu heard a drug addict telling other addicts, "a Beijing woman's husband (a Falun Gong practitioner) disappeared after being arrested."
Liu is also a Falun Gong practitioner, and practicing this ancient spiritual discipline was the very reason why he was arrested.
Falun Gong, also known as Falun Dafa, is a cultivation practice of mind, body, and spirit. Individuals following the practice live according to the principles of Truthfulness, Compassion, and Tolerance. In July 1999, seven years after the practice was introduced to China, the Chinese Communist Party (CCP) launched a brutal persecution after seeing the number of people practicing it skyrocketing to at least 70 million. Since then, tens of thousands of Falun Gong practitioners in China were arrested, detained, and tortured.
Liu, who started practicing Falun Gong in August 1997, was one of them.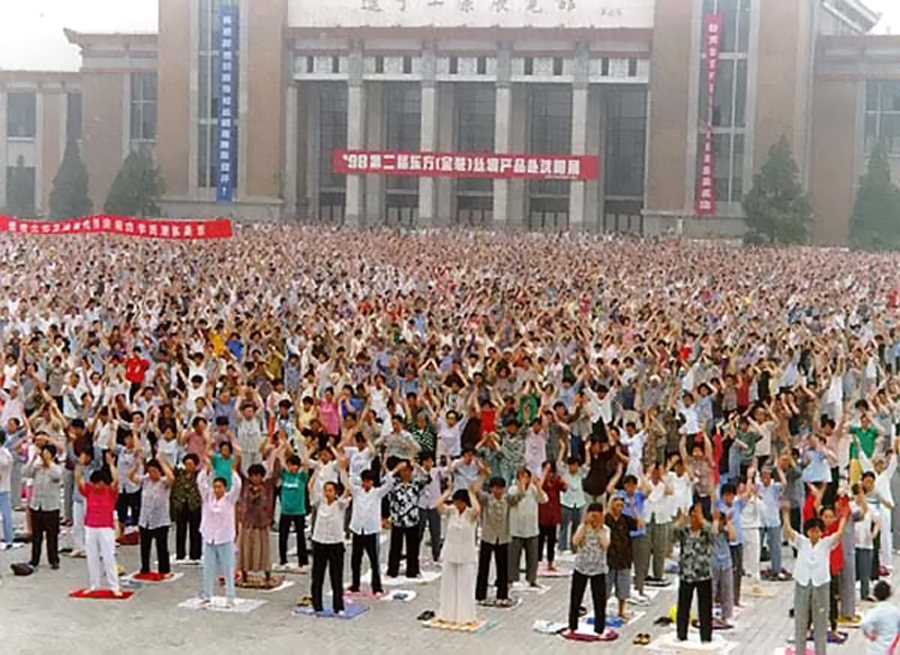 In November 2006, when Liu was studying for a Master's degree at the China University of Petroleum in Beijing, a group of police officers went to his classroom and arrested him.
"They pushed me into a chair and started searching my computer, where they found some Falun Gong material," he recalled to 10 Daily.
"I asked them 'why are you arresting me?' and 'where is your search warrant?' Then one police officer took out a piece of paper and chucked it in front of me and said 'this is the paper that authorizes your arrest,'" Liu told the China Tribunal.
Liu was arrested and later transferred to Beijing Changping Brainwashing Class, where he said he was forced to watch videos slandering Falun Gong. However, this was just the beginning of what was to come.
After Liu was moved to Beijing Tuanhe Labor Re-education Dispatch Centre, and later to Beijing Tuahhe Labor Re-education Camp, he experienced horrifying abuses—he was starved, beaten, shocked with electric batons, sleep-deprived, force-fed through a tube that was mixed with urine, and had his own feces shoved into his mouth, he told the Tribunal. He added that the prisoners also stripped off his clothes and forced a toilet brush handle into his anus.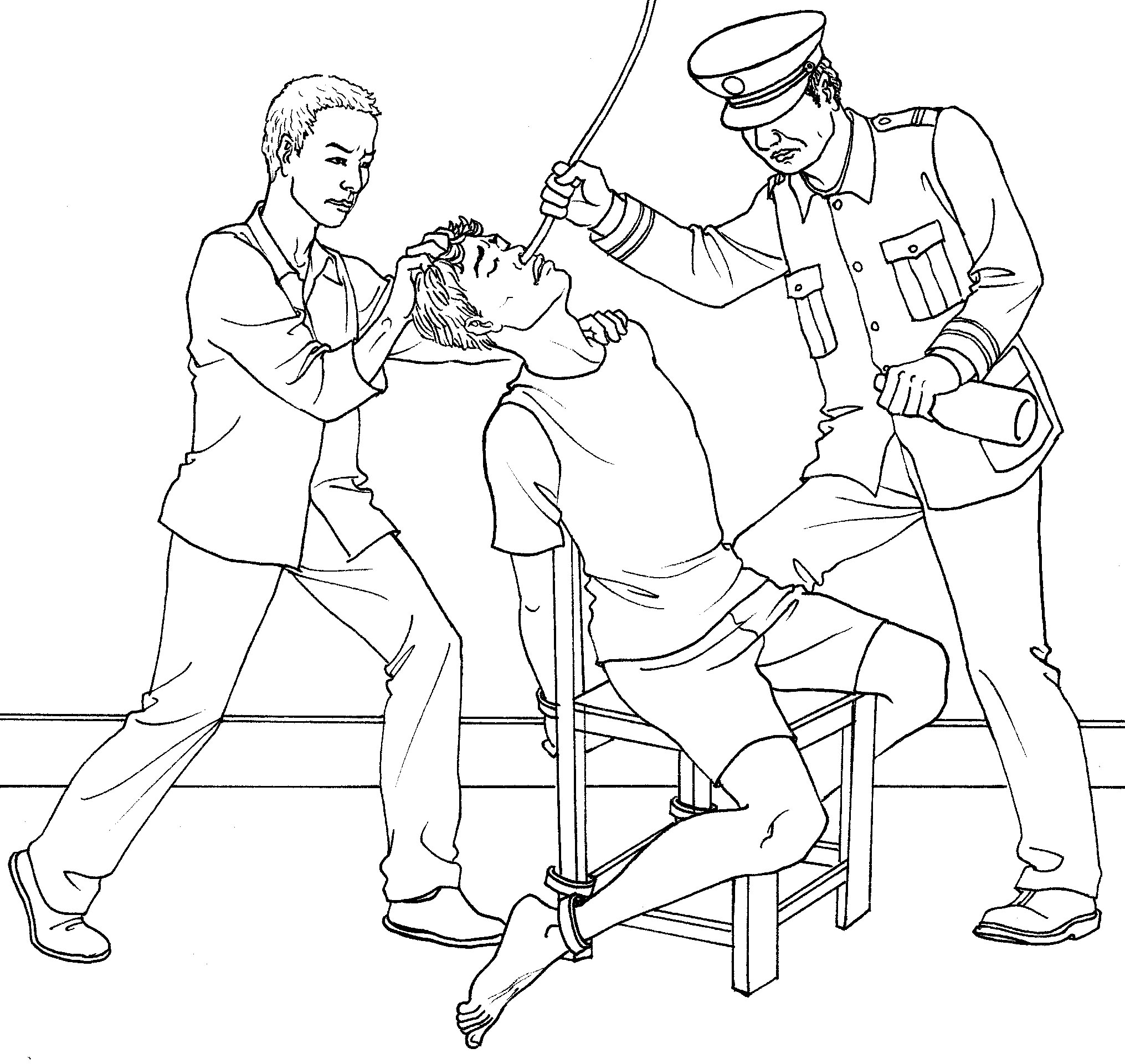 The brutal torture methods were used to force Liu to give up his practice of Falun Gong, which he refused.
In addition to the torture, authorities were also drawing blood from Liu and other practitioners. They also had an X-ray taken.
"They X-rayed all of my torso," Liu told The Sydney Morning Herald. "A year later, they gave me another X-ray, and took more blood."
However, these practitioners were never informed of the test results, which raised Liu's suspicions that the tests could be linked to organ harvesting.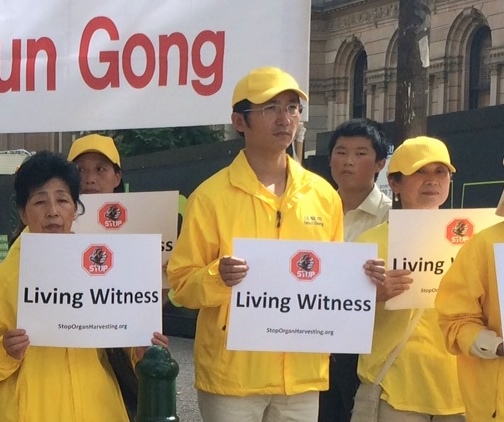 However, Liu's hunch was not unfounded; a 2016 report titled "Bloody Harvest/ The Slaughter: An Update" by David Kilgour, former Canadian Secretary of State (Asia-Pacific), Ethan Gutmann, Nobel Peace Prize nominee, and David Matas, human rights lawyer, confirmed this.
The report stated that Falun Gong practitioners were "frequently given blood tests and medical examinations while other prisoners (with the exception of Uyghurs, Tibetans, and certain House Christian groups who were also targeted) receive no such treatment."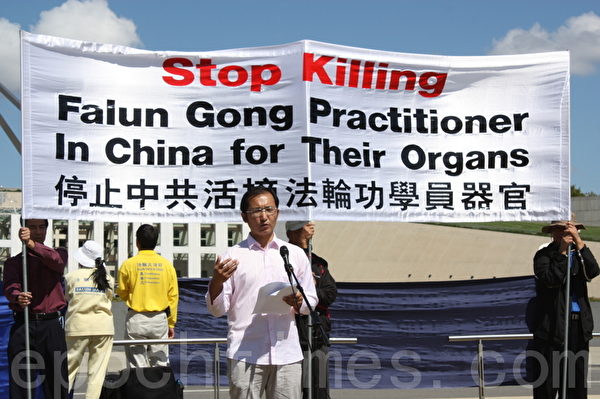 "The ultimate conclusion of this update and indeed our previous work, is that China has engaged in the mass killing of prisoners of conscience, primarily practitioners of the spiritual-based exercises Falun Gong, but also Uyghurs, Tibetans, and select House Christians, in order to obtain organs for transplants," Matas said.
In November 2007, Liu signed a statement to renounce his faith after he could no longer bear the torture. He fled to Australia in 2013 with his wife and sought asylum.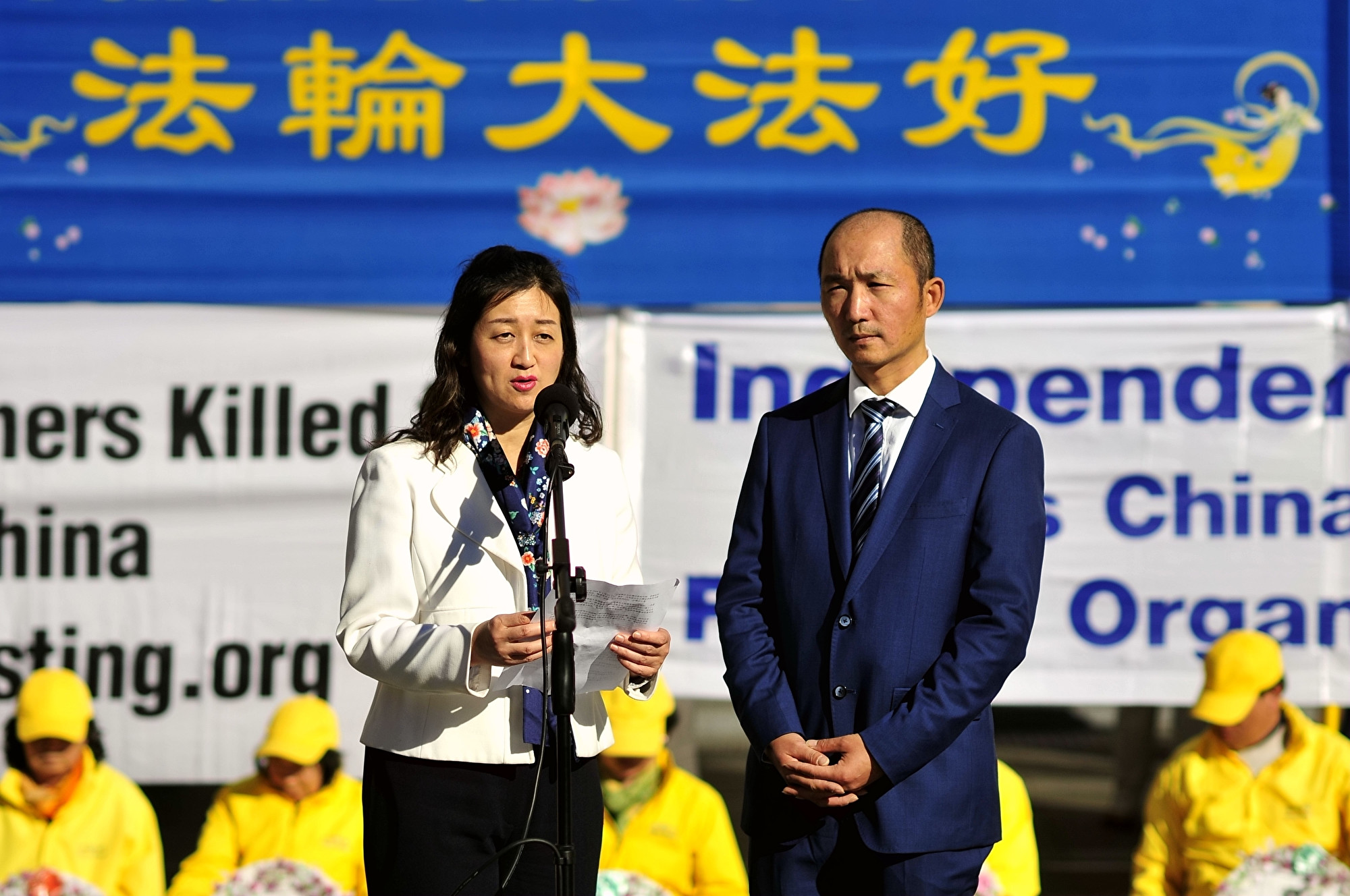 After a narrow escape from forced organ harvesting, Liu is now speaking out for the numerous Falun Gong practitioners who are still detained in China and face a similar fate.
"It is really a different world in Australia," he said at a rally held in front of the Australian Parliament in Canberra in 2013. "I can freely talk about the truth of the persecution. Many Chinese Falun Gong practitioners are still being tortured in China. I hope that the international society can help stop it and bring the murderers to justice."