BUENA PARK, Calif.—Entering Knott's Berry Farm, one of the oldest—if not the oldest—theme parks in the country, you'd be forgiven for making a beeline for the rides. The lines tend to stretch long, after all, and the park's roster of high-speed coasters and kiddie cruisers alike is impressive. 
There's GhostRider, for instance, billed as the longest, tallest, and fastest wooden roller coaster on the West Coast; and Montezooma's Revenge, which accelerates to a cool 55 miles per hour within three seconds of its blast-off launch. In 2018, the park debuted HangTime, California's first and only dive coaster, which teases riders with a nail-bitingly long suspension at its peak before plummeting down a beyond-vertical, 96-degree drop. 
Younger thrill-seekers, meanwhile, might dash for the swings on Charlie Brown's Kite Flyer, or the front seat of one of the Rocky Mountain Trucking Company's colorful trucks.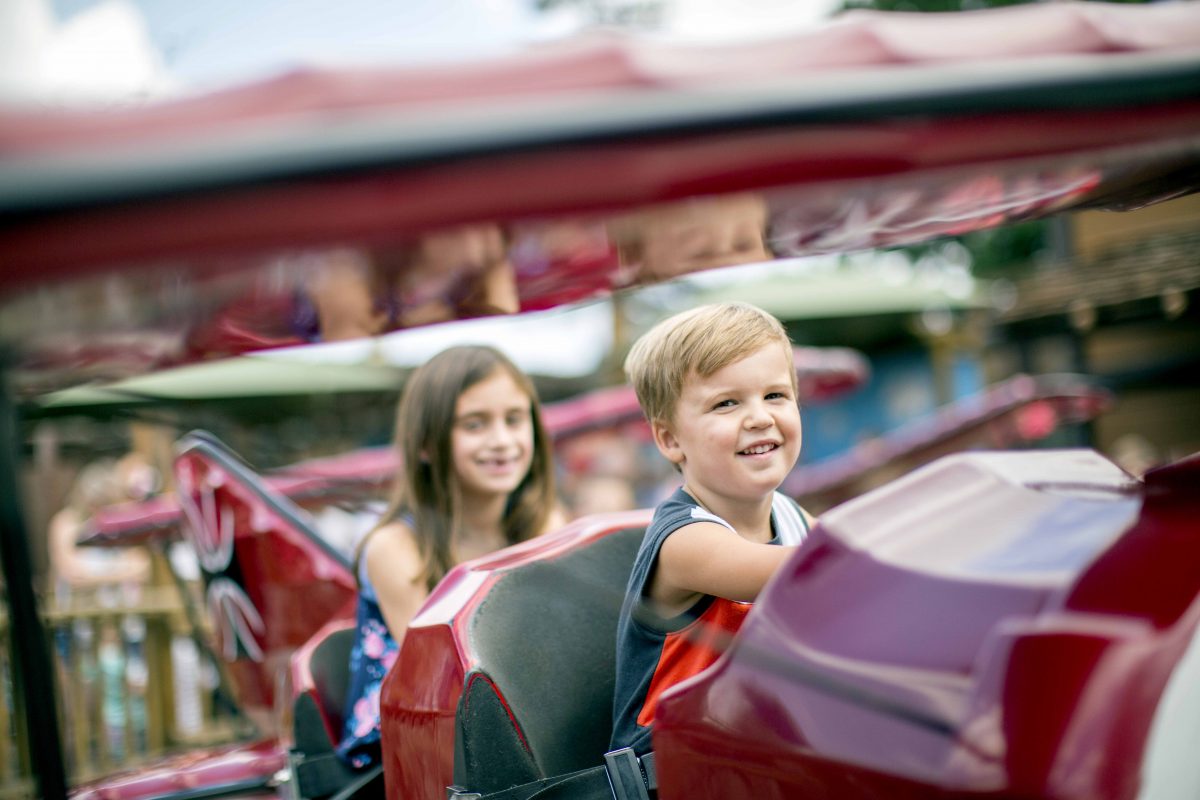 Growing up in Southern California, my occasional outings to Knott's revolved around challenges to see how many times my friends and I could ride the looping, spiraling Silver Bullet—an inverted roller coaster that lets your feet dangle from your seat as you speed through six upside-down flips—in a row.
But on a recent visit, I decided to slow down. 
Retiring from the rides early, I made my way to Old West Ghost Town, one of the park's four themed areas. Between the general store and the gun shop, the sheriff's office and the saloon, the town can seem a bit hokey at first glance—until you realize there's real, educational history behind it all. 
"There's real history that people don't recognize, there are true historic buildings," Eric Lynxwiler, historian and co-author of "Knott's Preserved," would later tell me. See, before there were roller coasters, there was Ghost Town. And before there was Ghost Town, there was a berry stand and a fried chicken dinner. 
Humble Beginnings
Once upon a time, Knott's really was a berry farm. 
In the 1920s, Walter and Cordelia Knott moved to Buena Park to work at Walter's cousin's berry farm. They sold their berries and other produce at a small roadside stand, and eventually bought the land, then turning their humble stand into a permanent market stocked with their fruits and homemade jams and preserves. 
At their farmhouse, meanwhile, Cordelia sold tea and sandwiches out of a tea room. Their four children were all put to work in the family business.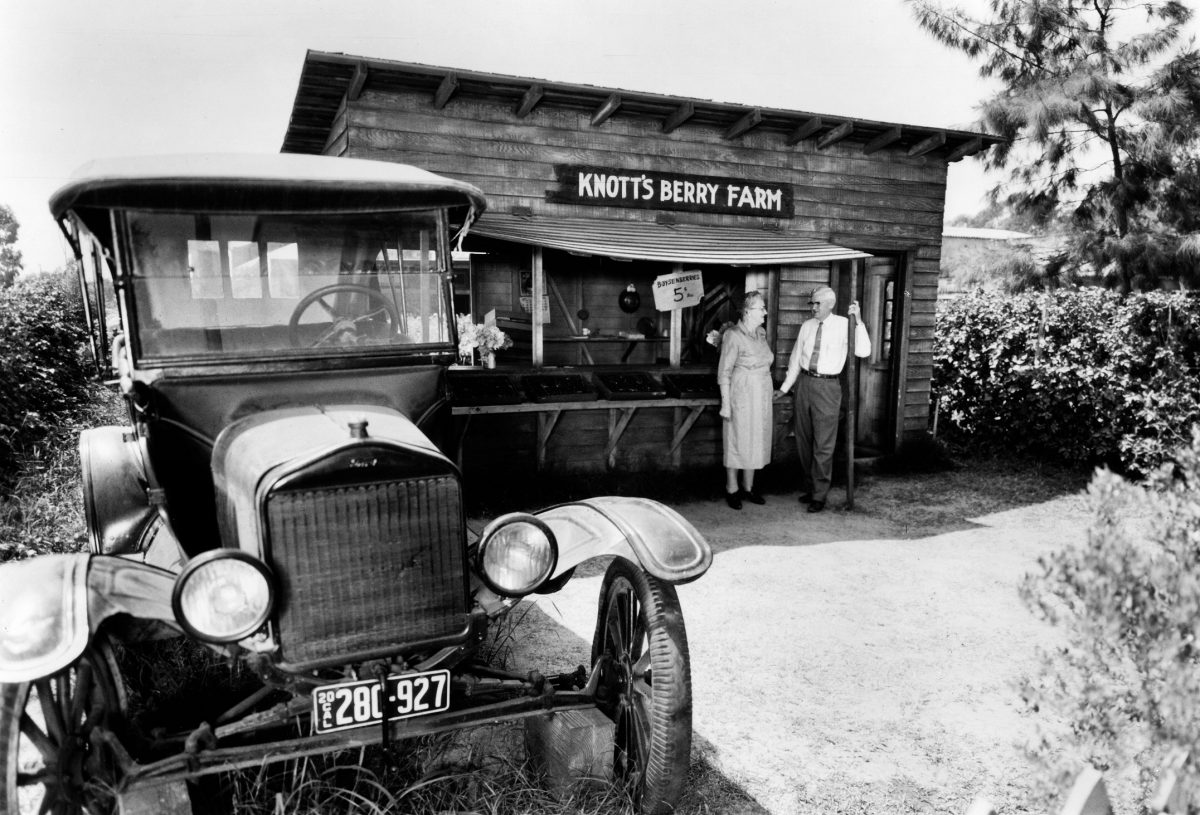 In 1934, the Knotts struck gold—twice. Walter had successfully cultivated a new variety of berry, a giant, sweet-tart cross between a blackberry, loganberry, and red raspberry first bred by a farmer named Rudolph Boysen, and began selling them at his berry market, calling them "boysenberries," to huge success.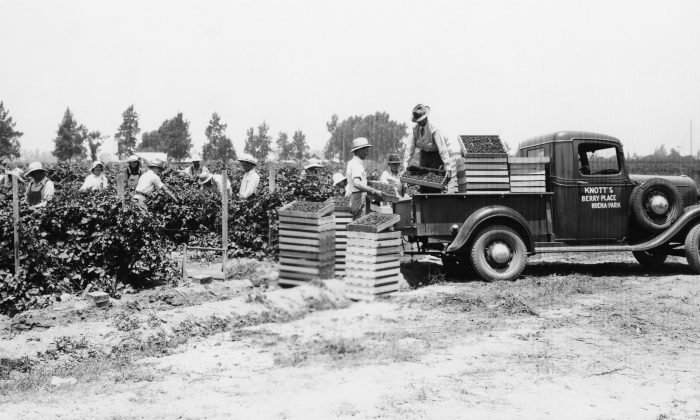 And Cordelia, doing her part to fight against the strain of the Great Depression, decided to start serving full fried chicken dinners at the tea house, complete with a slice of boysenberry pie. "That was it," Lynxwiler said. "The place took off."
"It was five people served on the first day, 10 the next, 20 the next, 40 the next. Word spread like wildfire, and everybody had to have a bite at Knott's Berry Farm," he said. Soon, the Knotts were getting thousands of visitors each day, waiting upwards of three hours for a meal.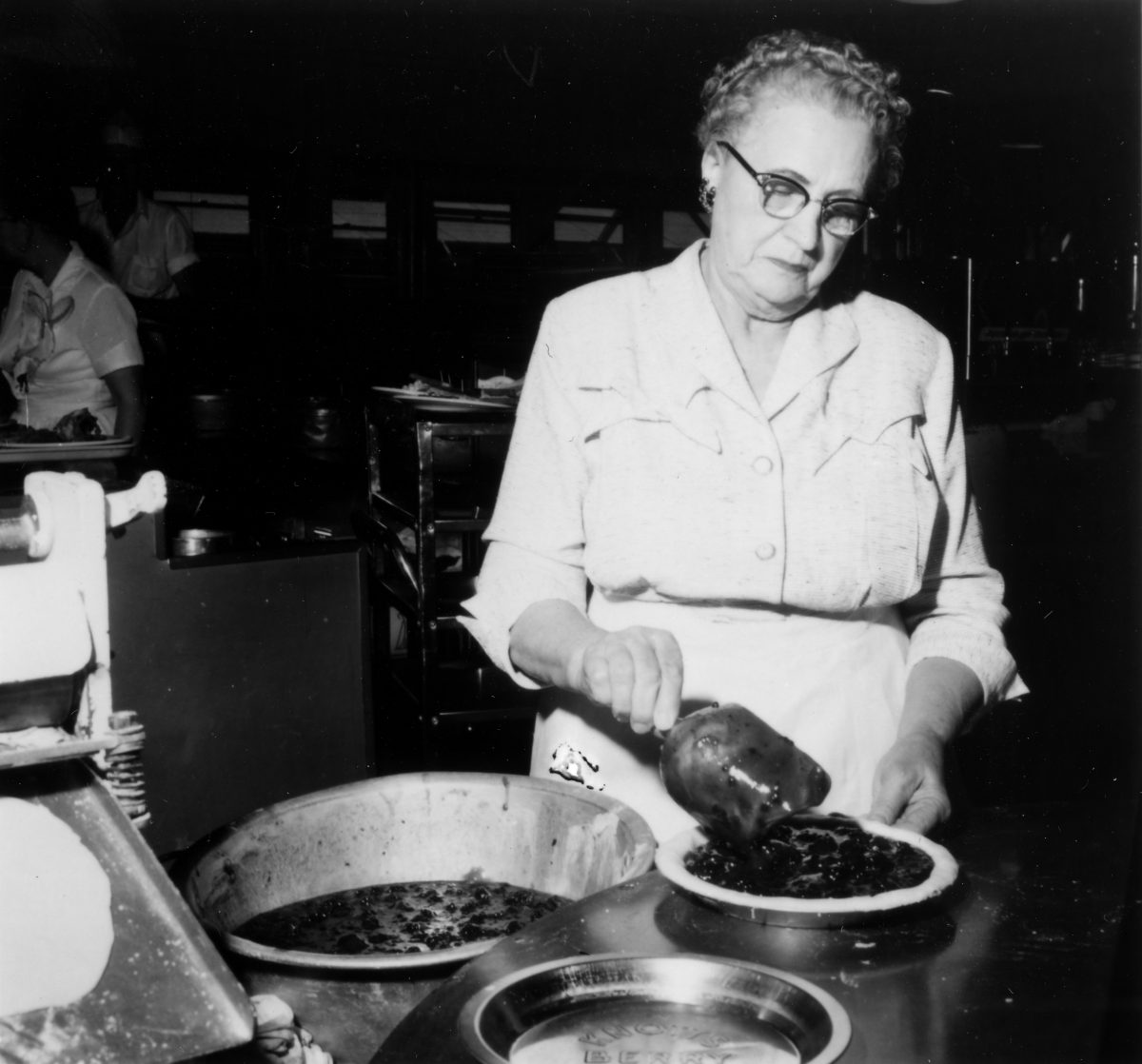 To entertain the waiting crowds, Walter began adding what Lynxwiler called "amusements" nearby: a collection of phosphorescent rocks; historic covered wagons and a steam engine from the 1800s, recovered from across the West and saved from becoming scrap metal; and even the "last active volcano in California," picked plain up from the Mojave Desert and plopped down at the farm. Joining it was the legendary "Catawampus," a horned creature fashioned out of a tree branch—the last of its species. 
"He was doing something very cute and unusual, and very cowboy-like," Lynxwiler said, mixing "saving and preserving pieces of American history" with "telling tall tales and legends."
That was even more the case with the addition of Ghost Town in 1940, a replica of a mining town built "to honor the pioneers of the American West," Lynxwiler said—including Walter's mother and grandparents, who made the journey to California in a covered wagon in the late 1800s.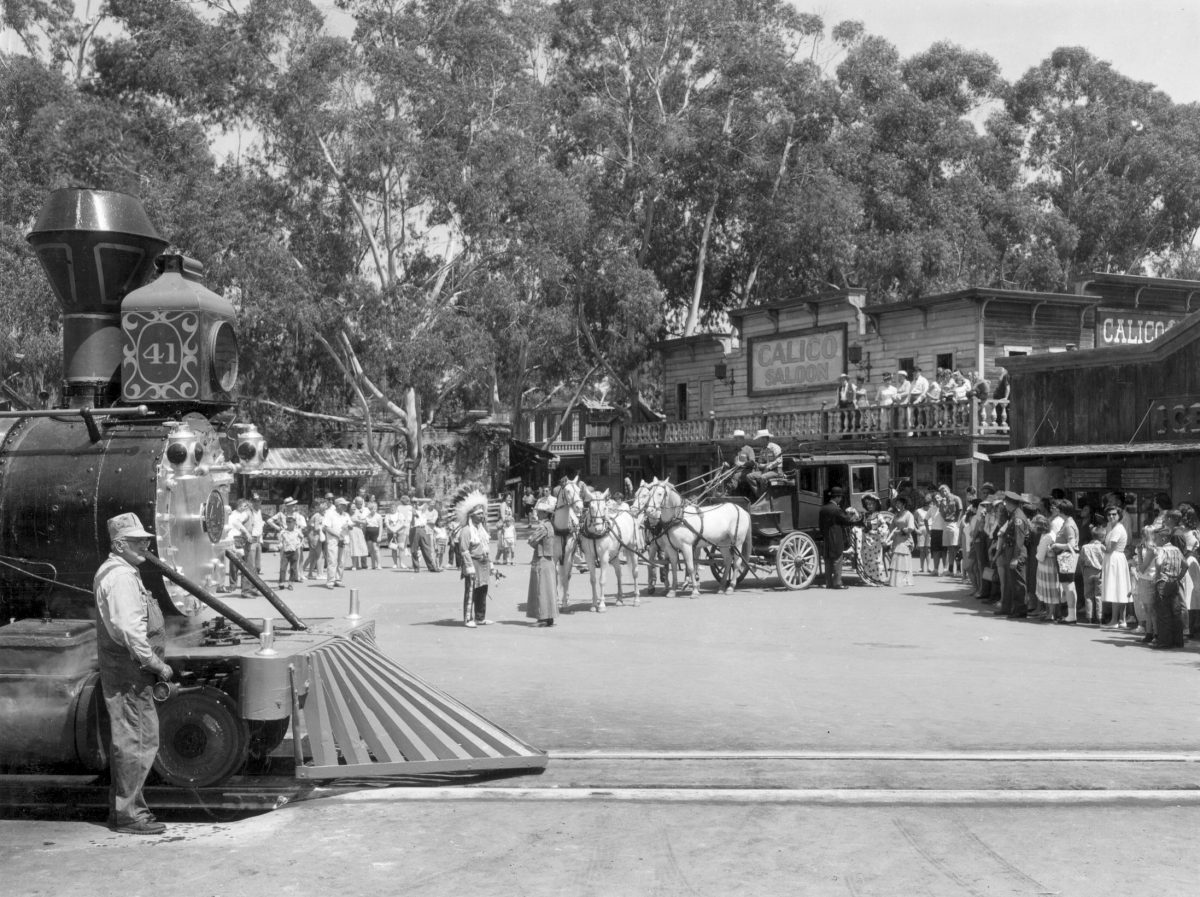 He collected and assembled old buildings into the town's Main Street, lined with "peek-ins" that offered a glimpse into the lives of its motley, wood-carved characters. There was even a "pan-for-gold" station, where guests could take shimmering reminders of California's gold rush home with them. Ghost Town was a hit, and paved the way for the farm to evolve into the sprawling theme park it is today. 
A Community Fixture
Since its beginnings as a small family business, Knott's has become a tradition for countless other families.
"Through all of these generations, the kids that grew up [going to Knott's] grew up and they take their children, and then they take their grandchildren, and then those grandchildren take their children," Lynxwiler said. It's been a tradition in his family since his great-grandparents.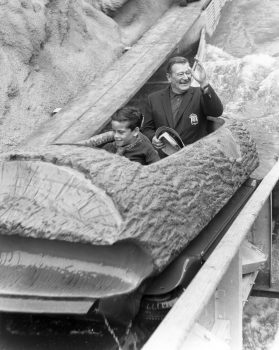 The park holds a special place in many locals' hearts—in some cases, for reasons beyond the rides and attractions.
For decades, it was also home to a functioning historic church, built in Downey in 1876 and bought and moved to the park grounds by Walter in 1955 to save it from demolition. Services were held in the church for years; Lynxwiler, now in his 40s, remembers that "on a Sunday, if you went up to the front gate and told them, 'I'm going to church,' they'd let you in and you could then go to church, on your honor." Other locals have memories of being married there—some with the sounds of roller coasters and screams backdropping their ceremony.
In 2003, the church was moved across the street near Independence Hall, and plans were announced in 2018 to move it to another church property a mile away.
Walter and Cordelia themselves lived on the grounds until they died; their house is still in the back of the property, now converted into offices. 
History Lessons in Disguise
Though changes have been inevitable over the years, and the park is no longer owned by the Knott family, much of its foundations still remain. 
At Mrs. Knott's Chicken Dinner Restaurant, just outside the park, visitors still line up for crispy fried chicken and boysenberry pie, made with Cordelia's secret recipes. (Before Marion Knott, Walter and Cordelia's youngest child, passed away in 2014, she attended a media event at the restaurant and was seen picking apart her boysenberry pie, Lynxwiler recalled. Asked what she was doing, she said that she was counting the berries, to make sure the pie was up to her mother's standards. She affirmed it was.)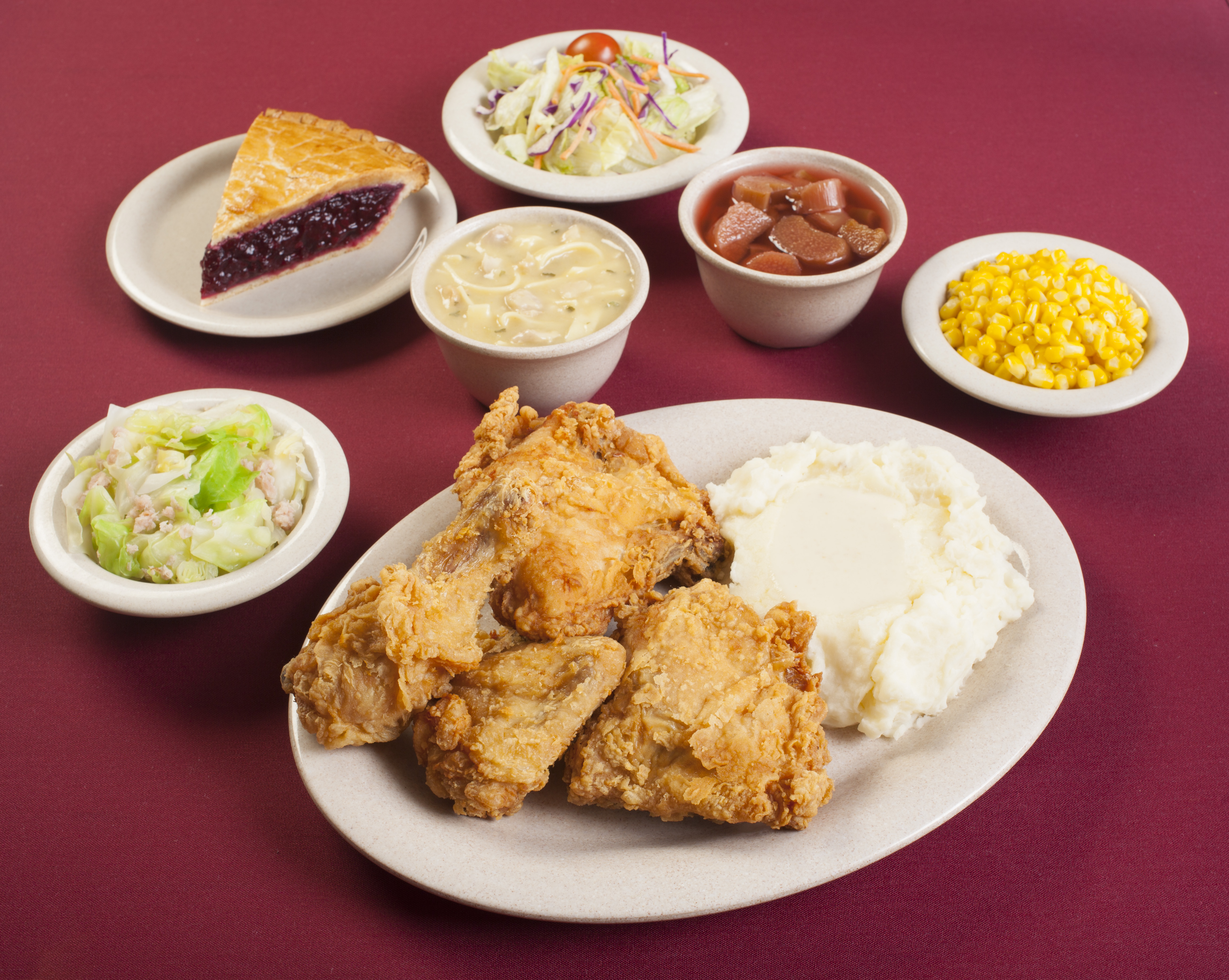 Next door to the restaurant, visitors can shop for jams, jellies, and other souvenirs at the California Marketplace, a modern reincarnation of the Knotts' original berry stand. 
And Ghost Town is alive and well, still the "heart and soul of the park," Lynxwiler said, despite there now being "a thousand other things to do and eat, [and] roller coasters galore."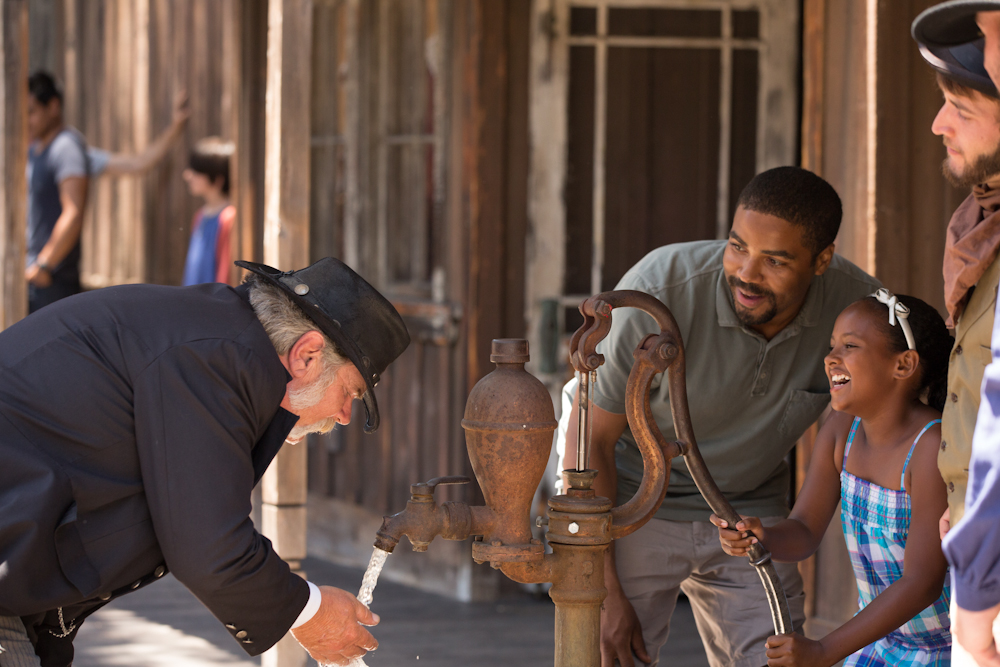 Kids can still pan for gold, track down the Catawampus, and journey into the depths of a replica of a working gold mine, complete with animatronic miners, on the Calico Mine Train, which opened in 1960 as the park's first big ride. At the Blacksmith's shop, once a real 1800s shop moved from a neighboring farm, they can still watch metal-forging demos and even buy handmade horseshoes to take home.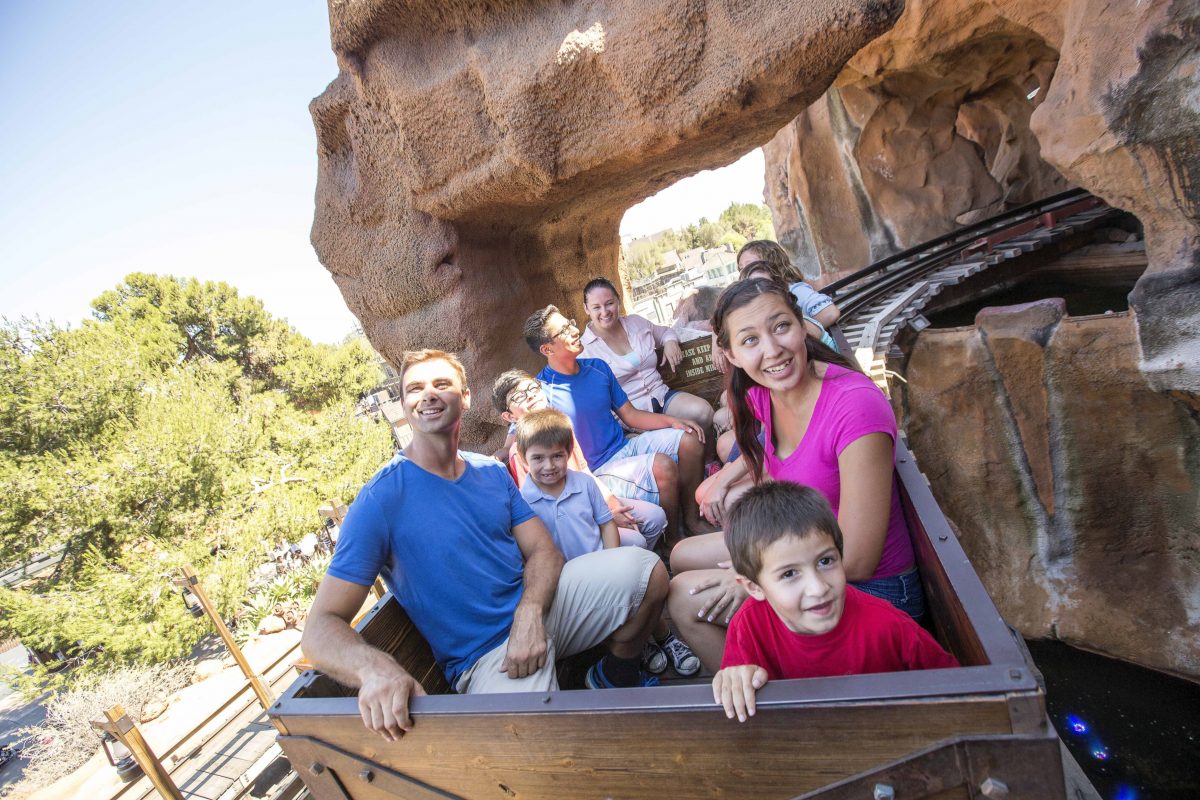 Other historic gems remain: The Wilderness Dance Hall was once the barn and boxing gym of famed World Heavyweight Champion Jim Jeffries, and now sits next to the Old Schoolhouse, a one-room 1800s schoolhouse that served generations of students in Beloit, Kansas, before being relocated to Knott's. Walter and Cordelia's grandchildren were schooled there; now, teacher-historians educate modern-day children on school life back in the day. 
I was most blown away by the Western Trails Museum, nestled within Ghost Town, home to an astounding collection of real, Old West artifacts from spurs and firearms to a 100-plus-year-old American flag.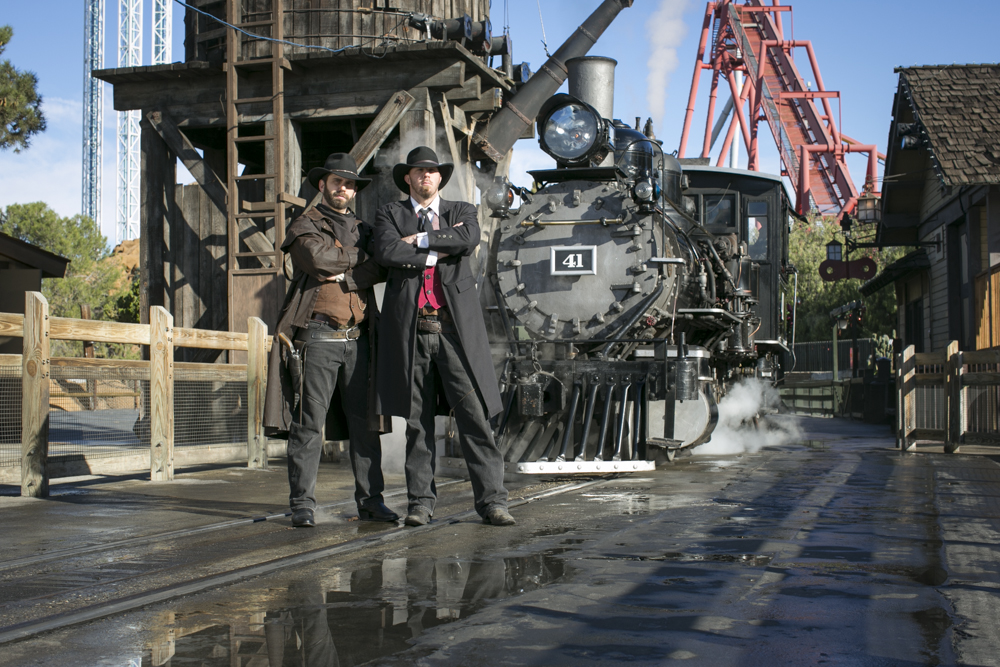 Across the street from the park, a later addition takes visitors even further back in time: Knott's Independence Hall, a brick-by-brick 1966 replica of Philadelphia's Independence Hall, where the Founding Fathers laid out both the Declaration of Independence and the U.S. Constitution. The free-admission building includes a replica of the Liberty Bell and an audio simulation of the Founding Fathers discussing the Declaration. 
"Just as Ghost Town vividly reminds us of our gold rush beginnings in California, Independence Hall takes us back to the very founding of our country," Walter wrote in a 1969 brochure. "Truly, this building is the birthplace of America and the greatest shrine to individual freedom in all the world."
As Lynxwiler sees it, Walter's tribute was his "thank you to the United States for giving him, a poor farmer, the opportunity to become a millionaire."
So yes, go for the high-speed thrills and meet-and-greets with the Peanuts characters (the themed Camp Snoopy area was added in 1983). But don't forget to make time for a chicken dinner, a slice of boysenberry pie, and a journey out West, for a living reminder of how the park—and its golden home state—got its start. 
If You Go
Compared to its theme park brethren, Knott's Berry Farm's admission is refreshingly affordable: starting around $50 if you buy in advance online, and variable depending on the date. Still, to make the most of your money—and minimize stress—plan to dedicate a full day to the park. 
During summer months, though, you might consider splitting that day with Knott's Soak City. The next-door water park is open select days through Sept. 8. Purchase a combo ticket online for the best deal.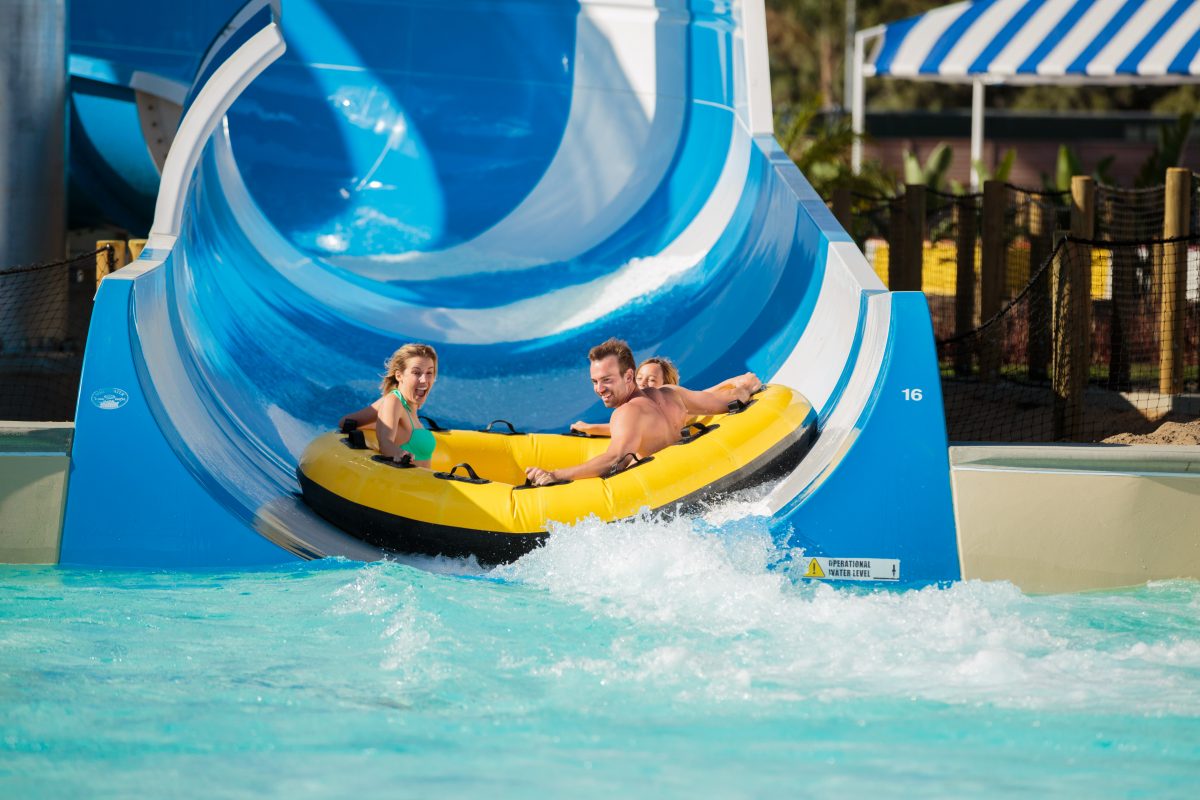 Another summertime highlight is Ghost Town Alive (weekends through Sept. 2), an interactive theatrical experience that brings the town's characters to life. Visitors are invited to interact with the townspeople, completing side quests and participating in a storyline that unfolds throughout the day and culminates in a final performance. Those late to the party can catch up on the day's events in the local paper, the Calico Gazette.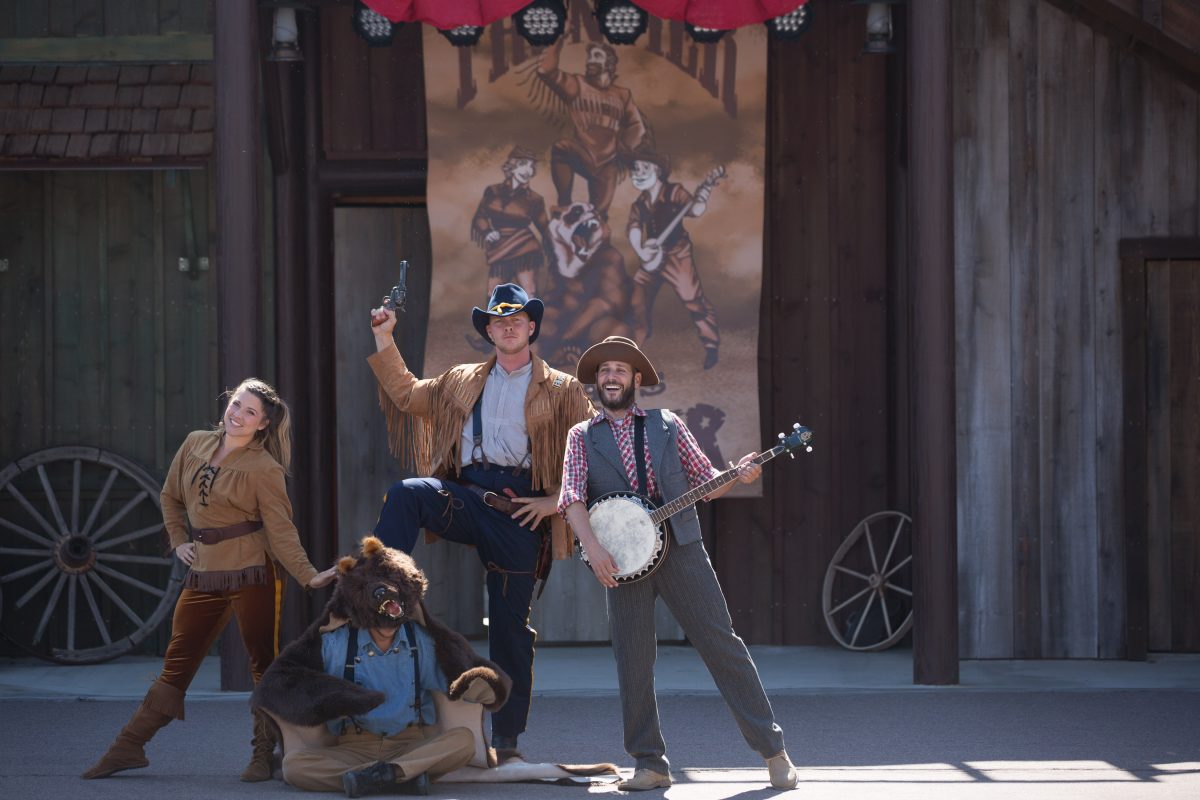 Other seasons have their own special events: Come fall, there's the family-friendly Knott's Spooky Farm during the day, and the park-wide haunted house Knott's Scary Farm after hours; winter transforms the park into the festive Knott's Merry Farm; and spring welcomes the Boysenberry Festival, featuring tastings of dozens of new boysenberry-inspired foods and drinks each year. 
More Family Fun in Buena Park 
Knott's Berry Farm is arguably the main attraction in Buena Park, responsible for first putting the city on the map as a family-friendly destination. But once you've had your fill of the park, there's plenty more to discover. Here are a few highlights. 
Dinner Attraction: Medieval Times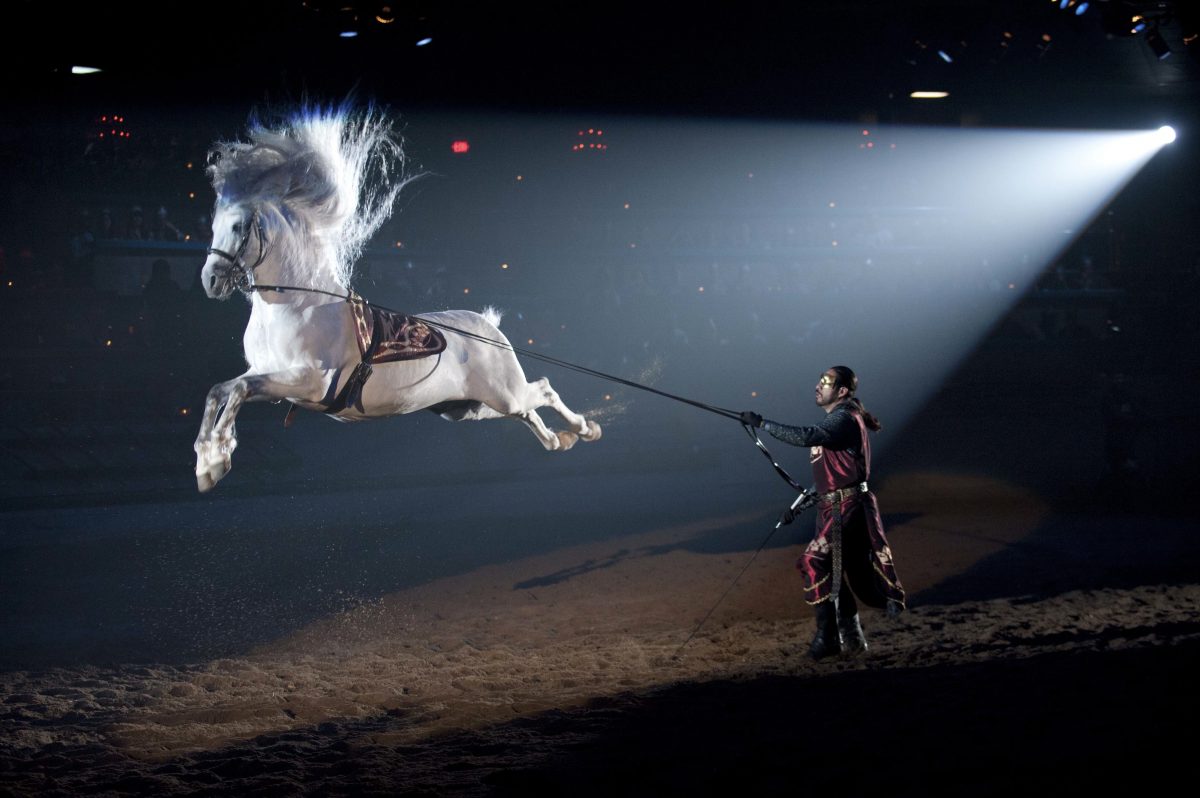 Knights! Horses! Falconry! Jousting! What's not to love at Medieval Times? What ups the ante is that guests are given a color upon entering, which corresponds to a certain seating area around the arena, but more importantly, a knight to cheer for in the tournament. The excitement ascends to nail-biting levels as the knights get into one-on-one combat, using swords, maces, or alabardas (a cross between a battle-ax and spear).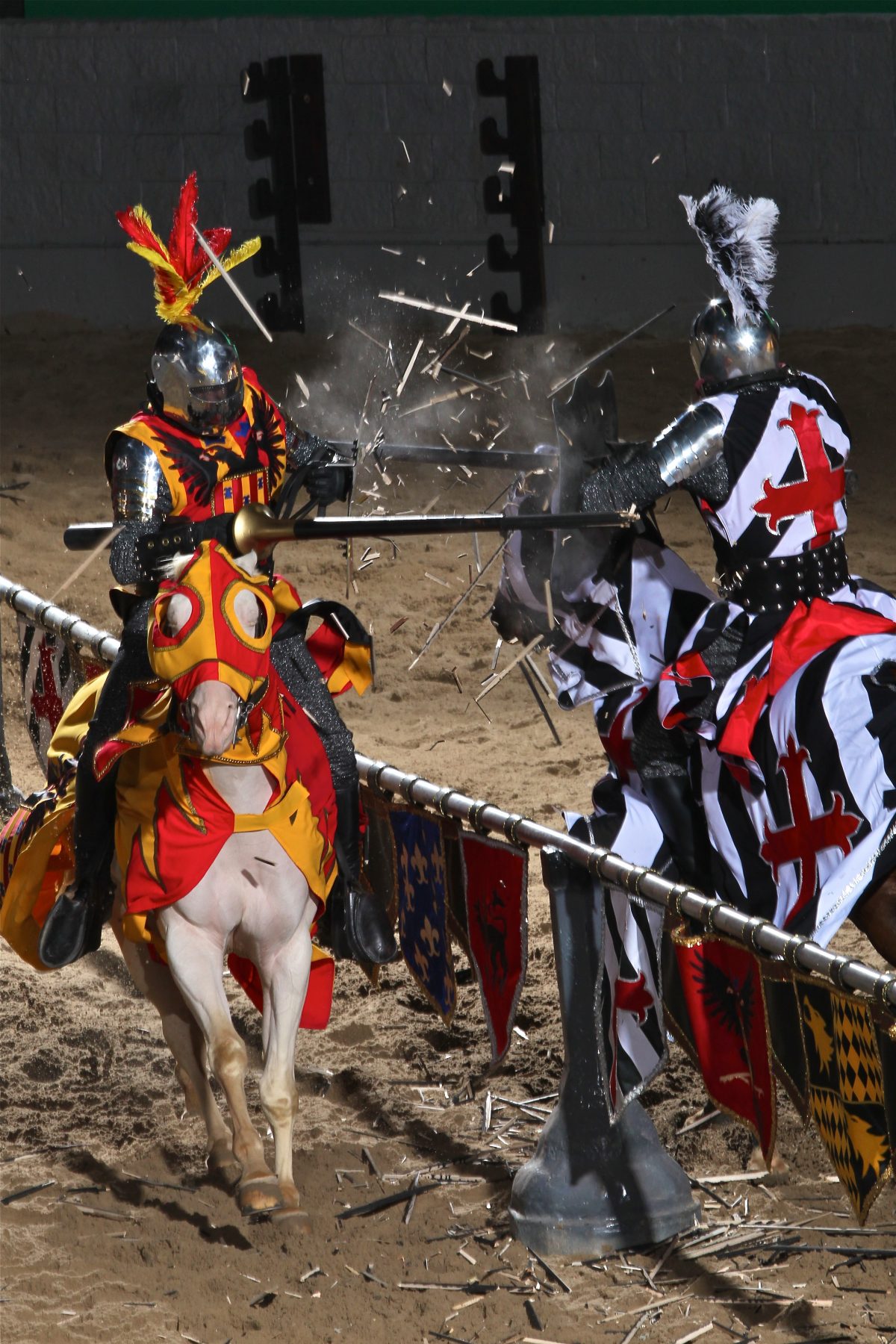 Meanwhile, guests are served a hearty meal—including a roast half-chicken—without utensils, as would have been the custom in 11th-century medieval Spain.
At its heart, Medieval Times is a horse show with family-friendly, entertaining drama and action. The horses, which are bred on a ranch in Texas, are mostly Andalusians—prized by medieval Spanish royalty for their beauty and intelligence—and train intensively. They perform impressive dressage techniques such as the capriole, a movement originating from wartime, when horses would be trained to leap and kick out their hind legs. Prices from $63.95 per adult and $36.95 for children 12 and under.
Dinner Attraction: Pirates Dinner Adventure
If you prefer your adventures out at sea, Pirates Dinner Adventure offers another family-friendly theatrical option. Guests are again assigned a color corresponding to a seating area and, in this case, a pirate to cheer on, and all the action unfolds on a replica of an 18th-century Spanish ship—surrounded by an enormous indoor lagoon. Plenty of singing, aerial acrobatics, and general swashbuckling ensue. Prices from $62.95 per adult and $36.95 for children ages 3 to 11; no charge for infants.
Porto's Bakery
No trip to Buena Park is complete without a stop at Porto's Bakery, where the lines in (and wrapping outside) the sprawling, 25,000-square-foot bakery-cafe rival the ones at Knott's. Don't let that intimidate you, though—they move quickly, and the food is worth the wait. 
The Cuban bakery has been family-owned and -operated since Rosa Porto opened its first location more than 40 years ago. The menu remains anchored in Rosa's original recipes, including flaky-tender guava and cream cheese pastries, savory meat pies, and their beloved potato balls, fluffy mashed potato balls stuffed with Cuban-style ground beef and fried to a golden crisp. A variety of sandwiches, platters, and cafe drinks round out the selection.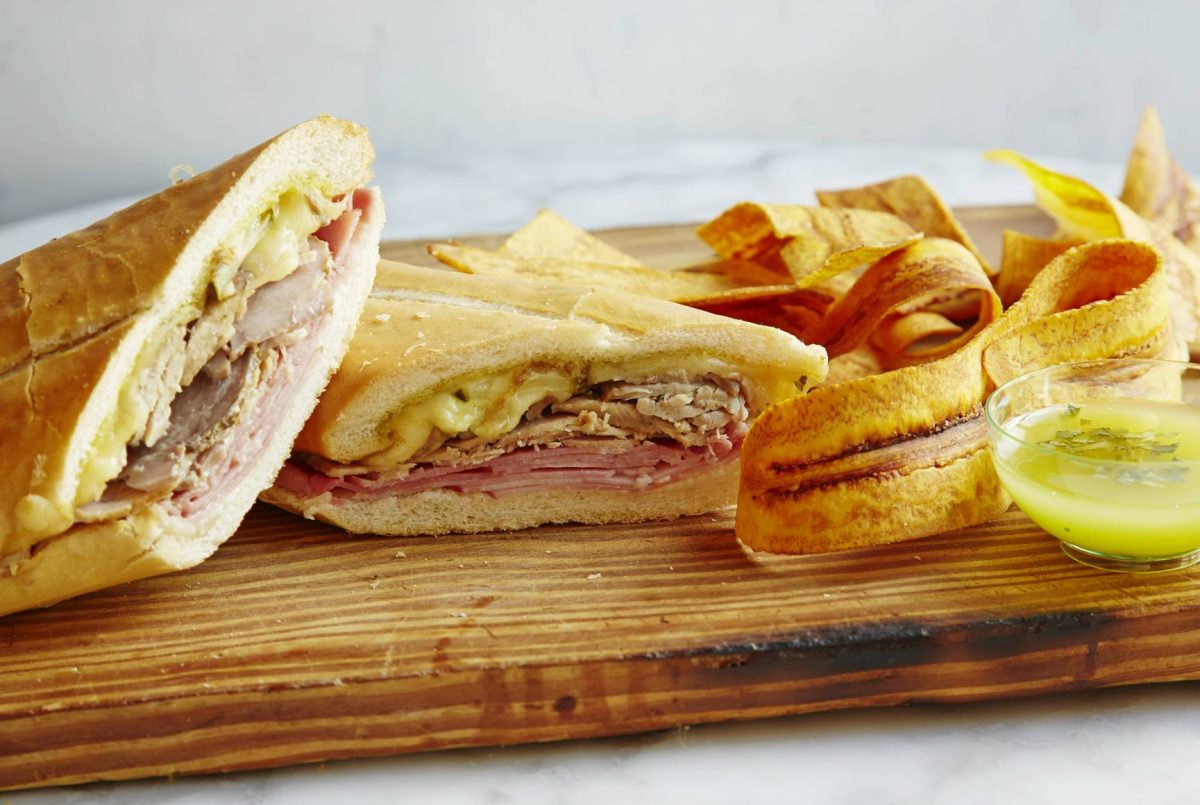 Prices are affordable—most pastries go for less than a dollar a pop, while the very good Cubano sandwich is just around $6—so stock up on a bunch to share. 
The Source OC
Food and shopping options abound at The Source OC. New stores and restaurants are still on their way, but existing offerings range from high-end Korean barbecue (Gangnam House) to pasta (Il Palco) to jiggly souffle pancakes (Basilur Tea and Coffee). 
The complex also includes CGV Cinemas, with multi-sensory "4DX" theaters (think fog or bursts of air, timed with the movie) and screenings of subtitled foreign films; and the popular Olympic Golf Zone, an interactive sports bar featuring virtual batting cages and a golf simulator with courses from around the world.
The writer was a guest of Visit Buena Park.
Channaly Philipp contributed to this report.