Patrick Montgomery served honorably as an Army Ranger in Afghanistan and endured his share of loss and trauma during his military career. As he tried to transition to the civilian world, he encountered a hiring manager who told him that his status as a veteran would hurt, rather than help, him find employment.
Fortunately, Montgomery didn't lose heart. He stuck to the unit's motto—"Rangers lead the way!"—and blazed his own path, finding his new calling on greener pastures.
In 2016, he founded KC Cattle Co. in Weston, Missouri, 45 minutes northwest of Kansas City. Now, with an all-veteran team of employees, he raises cattle and sells high-quality American Wagyu beef to chefs and home cooks across the country.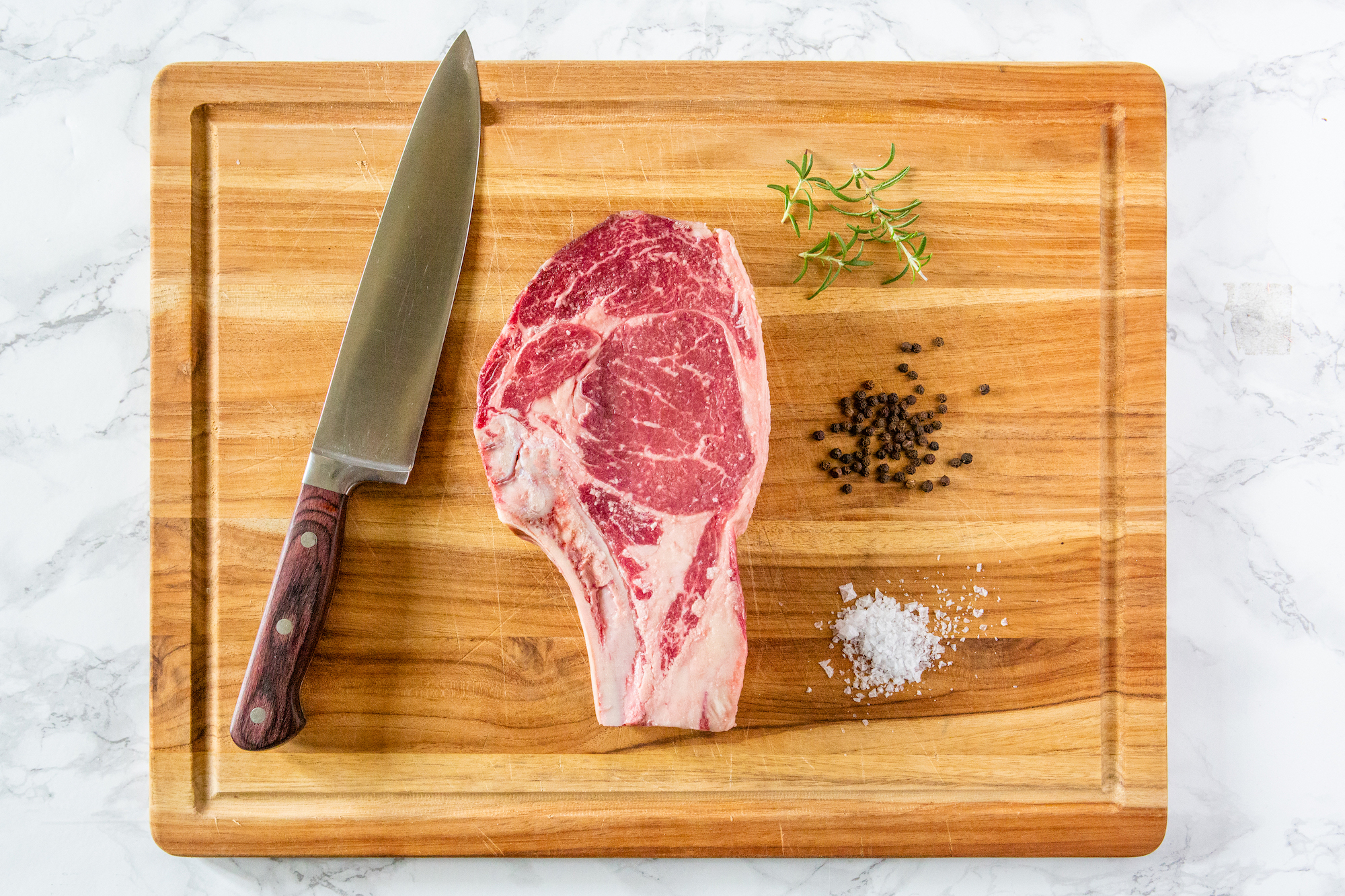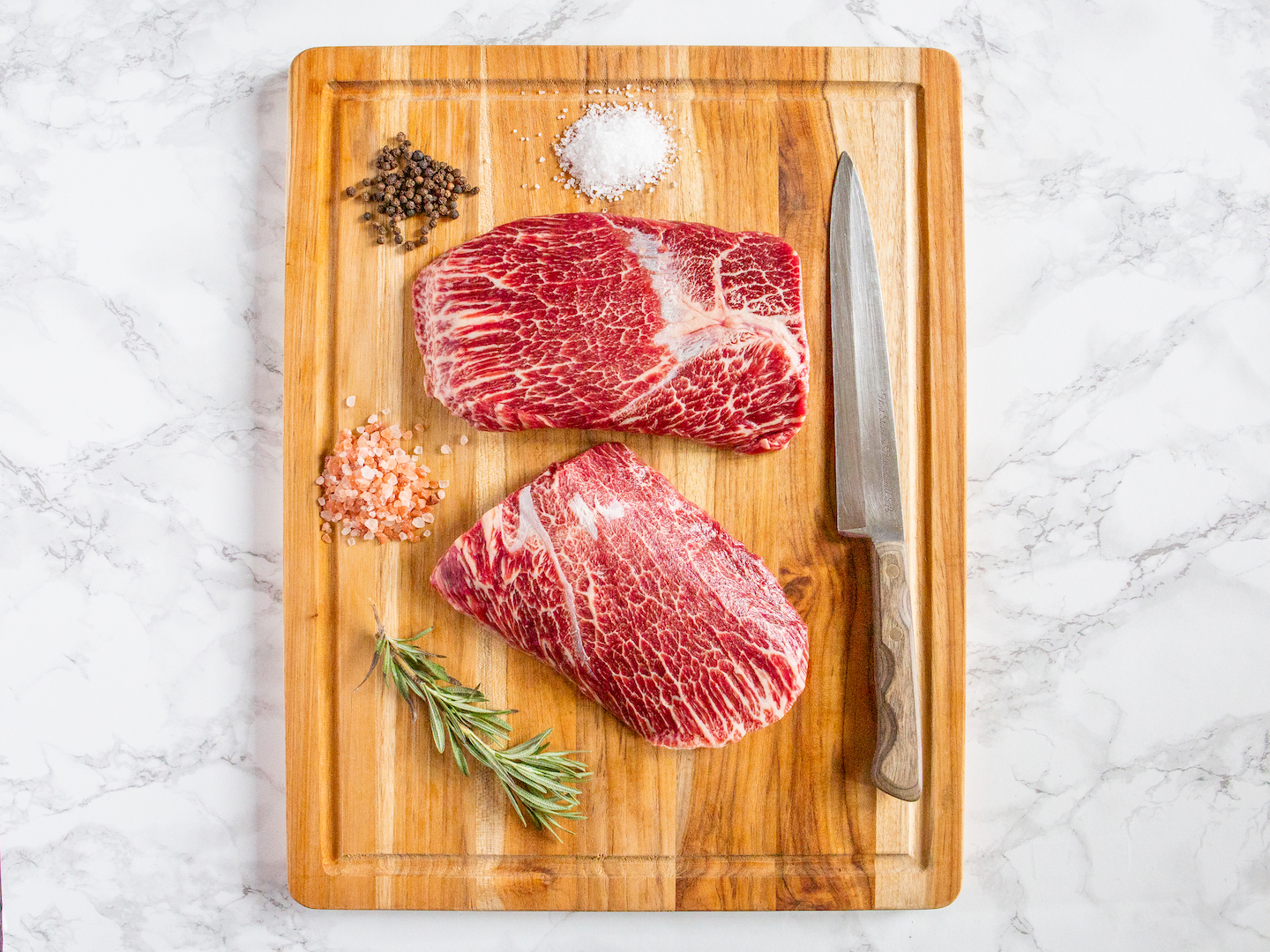 Joining the Ranks
Montgomery grew up in Parkville, a suburb of Kansas City. On Sept. 11, 2001, he was in the sixth grade. He was in science class and noticed all of the teachers were sobbing, and by the end of the day, the principal announced the attacks. When he got home, his father told him that the day would be his generation's Pearl Harbor.
While the terrorist attacks on 9/11 motivated Montgomery to join the Army, it was his brother-in-law Jeremy, an Army Ranger, who inspired him to pursue a similar path in the elite unit. In 2010, Montgomery dropped out of college and enlisted.
Role Model Lost
By March 2011, Montgomery found himself on his way to his first deployment to Afghanistan. It would be a busy tour all over the country—but it would also be cut a month short when his brother-in-law was tragically killed in a firefight on June 14. Montgomery ended up escorting Jeremy home, and stayed with his sister for a period, trying to help her cope with the loss.
"I went down a pretty dark path for about one, two years after that, and I kind of hit rock bottom in 2013," Montgomery said.
He began drinking to cope, and being a Ranger seemed like the only positive thing in his life. At age 22, he felt like he was unable to work through the trauma.
Fortunately, Montgomery soon met his wife-to-be, and she helped him turn a corner. The two became engaged in 2014 and tied the knot in 2015. They moved to Kansas City, then to Columbia, and Montgomery's wife encouraged him to go back to school. He had always had a passion for animals and the outdoors, so studying animal science was a natural fit. After deciding not to pursue veterinary medicine, he got a minor in entrepreneurship.
But after a series of job interviews, Montgomery found that the corporate world simply didn't interest or motivate him. He told his wife he was thinking about starting his own company, and she was more than supportive.
As a newly minted college graduate, Montgomery crafted a business plan. He wanted to bridge the gap between agriculture and the consumer world, and thought that producing a premium product such as Wagyu beef would connect the two and illustrate his passion for his work. He also had another critical mission: hiring veterans.
In 2016, he went to an auction and bought a calf and a cow, and KC Cattle Co. was born. 

Growing a Business
After that first calf and cow, Montgomery continued to purchase cattle and build relationships with other ranches. At first, he sold other ranchers' meat while he experimented with producing his own. The business focused on wholesale for restaurants, while selling excess beef to individual consumers.
Over time, however, that model became inverted, and KC Cattle Co. is now a consumer-focused, mail-order business. The ranch itself has also grown to 250 acres of pasture from 115, and his stock of cattle has grown to 40 animals.
Montgomery strives to provide a stress-free environment for his cattle, which translates into better quality meat. High levels of the stress hormone cortisol result in tougher, poor-quality beef, so he ensures that his animals are treated properly, including a grain-based diet that gives the beef the dense, rich marbling he seeks.
KC Cattle sells a range of products from classic steaks to summer sausage and even chorizo, but their best seller is their Wagyu hot dogs, which Food & Wine highlighted in 2019 as "one of the most unique hot dogs we've ever tasted," comparing them to "like eating a steak in a bun." That review set up the business for a meteoric rise.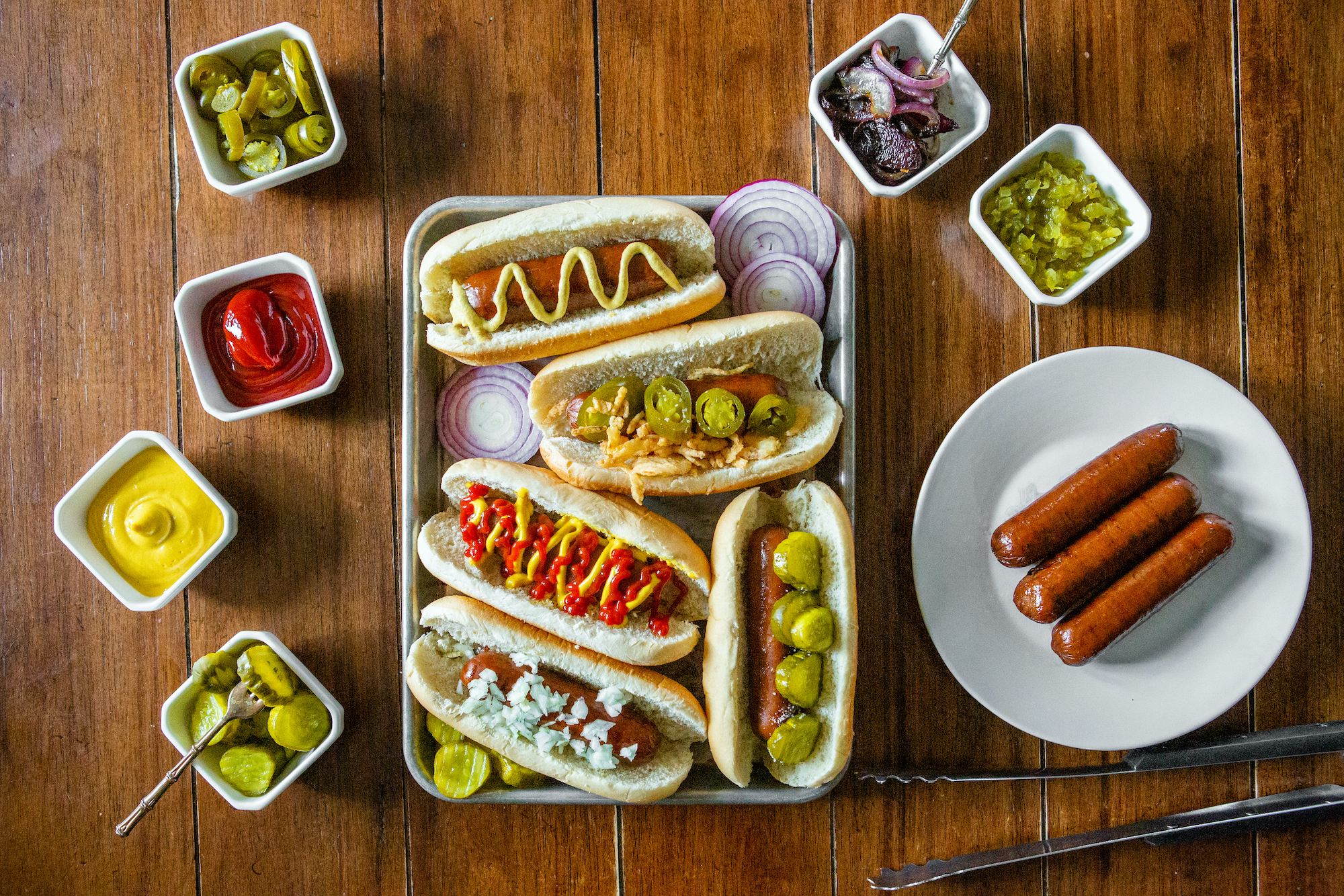 Montgomery's personal favorite cut, though, is the bavette, a piece taken from the sirloin. His method of operation involves marinating the meat the night before, then cooking it in a sizzling hot cast-iron skillet or in a smoker. He fries up some tortillas and makes a quick pico de gallo, and his homemade street tacos are served.
But at the end of the day, the meat speaks for itself. The purist in him still recommends enjoying the beef on its own, cooked simply and quickly on a hot grill.
"There's nothing better than cooking up just an amazing steak with nothing more than salt, pepper, and a perfect cooking method, and then watching the facial expression of somebody who tries it," he said.
Healing and Camaraderie
Montgomery, now 30, believes his experience as a Ranger, and the work ethic, ability to adapt, and perspective that came with it, have been critical to his success. His training has suited him well for the physical demands of running a cattle ranch, and he's found the work to be tremendously therapeutic.
"You just get to work with your hands. At the end of the day, you get to see your end result, and you're covered in sweat. You get to work through some of your demons that you're facing either on the business side, or from your past," he said.
KC Cattle Co. hasn't just helped Montgomery's transition back into civilian life. His employees are all veterans, too.
"That's the cool part—they're able to get a job in business or on the agriculture side that they wouldn't necessarily be able to get coming directly from a combat MOS or a law enforcement position," he said.
The company has connections to other veteran-run businesses and organizations, such as The Veterans Fund and clothing company FORGED. In the next couple of years, Montgomery hopes to start his own foundation.
As a team of veterans, the employees bring the special military camaraderie and culture they all know to KC Cattle Co., making it an even more spectacular operation. Montgomery tries to foster that culture daily on the ranch, and through social events, such as turkey hunts with his employees.
"They buy into the culture. They buy into the mission. They love being surrounded by that thing that they're missing from the military," he said.