As we have been in the spirit of giving with the holidays and have just begun a new year full of hopes and dreams, I sat with one of the most preeminent philanthropists on the New York society scene, Jean Shafiroff.
Jean Shafiroff is widely respected in the world of New York philanthropy. She recently hosted a holiday luncheon to benefit The New York City Mission Society at the restaurant Omar at Vaucluse, and took the time to respond to our questions.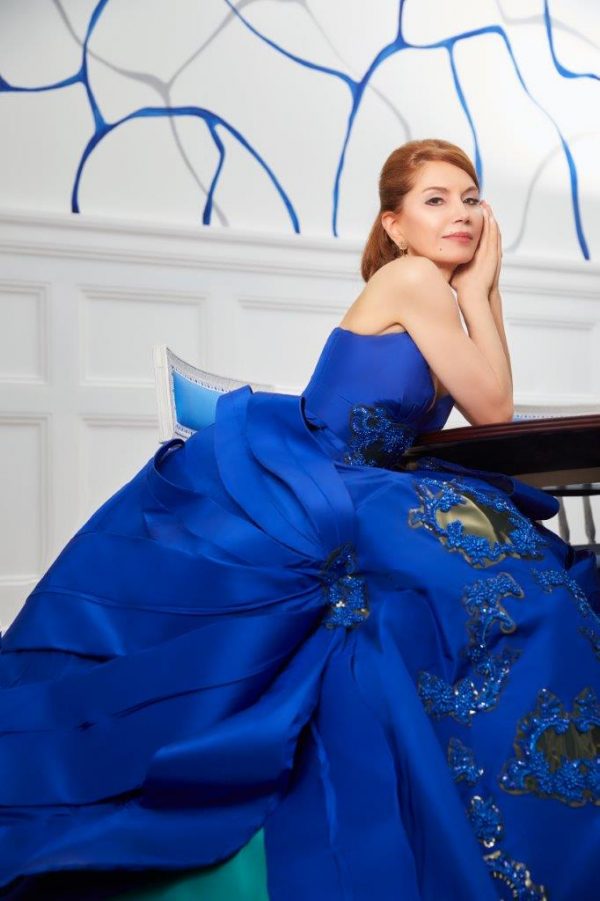 Sibylle Eschapasse: What does philanthropy mean to you?
Jean Shafiroff: Philanthropy literally means good will to mankind. To me personally, philanthropy means giving time, knowledge, and available resources to the people and causes that need them.
I respect people, animals, nature, the environment, and cultural and educational institutions. By helping all of these groups, we move society forward. We must show our regard for all beings and for our planet by recognizing our privilege and taking compassionate effective action.
SE: What are the causes most important to you and why?
JS: I think that all people with financial resources have an obligation to donate to causes in need. Right now one of the most urgent needs in the United States is helping California recover from its plague of major fires. Everyone who is able to help should do so.
Some causes are more ongoing and cannot be defined by a single unfortunate event or period. Certain causes move me to make philanthropy a lifelong commitment. They include ending poverty, championing women's rights, and protecting animal welfare. In regards to ending poverty, I'm particularly interested in curbing homelessness and making quality healthcare a priority for all people.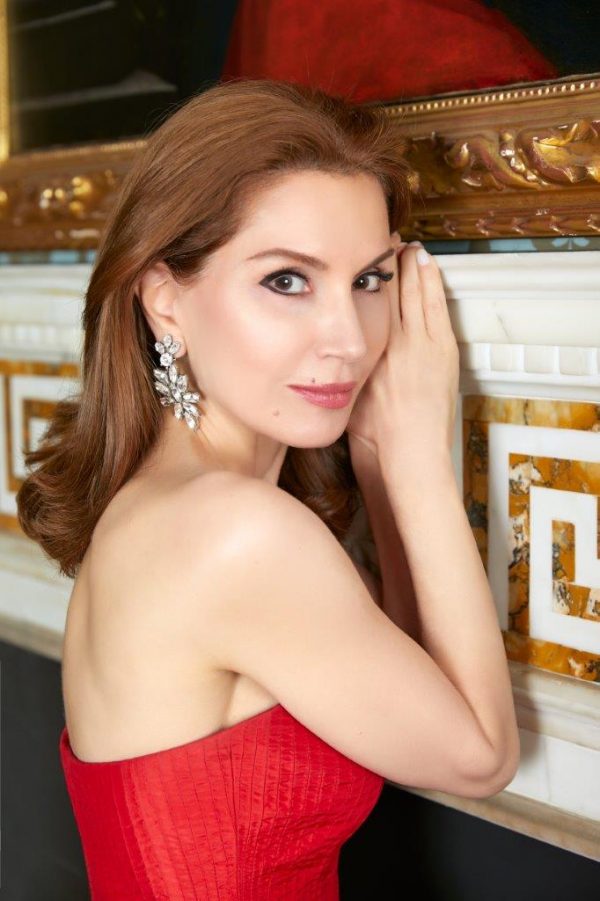 SE: Tell us more about some organizations that you support most.
JS: I am involved with a range of international, national, and regional nonprofits in New York City, the Hamptons, and beyond. Each year I chair several charity galas and host many parties for various charities. Today I serve on seven charity boards. I continue to raise money, donate my own resources, provide consulting, and volunteer my time to several non profit organizations.
There are countless charities doing great work—all with excellent staff members and volunteers. That being said, here are some of the organizations I strongly support and admire: Southampton Hospital, American Heart Association, American Cancer Society, United Negro College Fund, NYC Mission Society, New York Women's Foundation, French Heritage Society, Southampton Animal Shelter, Couture Council of the Museum of F.I.T., the Jewish Board, Global Strays, Surgeons of Hope, and others.
SE: You are a mother and a wife, and after raising your two daughters, you decided to dedicate your time to philanthropic activities. How did this transition happen and how did you succeed to be so involved on the NY philanthropic scene in a few years time?
JS: I worked in the medical and financial fields before becoming a wife and mother. I earned my B.S. in Physical Therapy and my MBA in Finance both at Columbia University.
Working in a hospital and on Wall Street meant a lot of exposure to powerful industries at a young age. These fields greatly impact American society and I quickly gained a lot of insight into how they operate.
I did not forget these experiences when I became a wife and mother. As I raised my daughters, I became involved with the organizations related to their studies and interests.
That was when I got a closer look at the non-profit world and began considering how I could assist them with my time, resources and financial knowledge. Once my daughters became more self-sufficient, I had more time to increase my philanthropic commitments. I saw a lot of need in the world and knew that I had an obligation to do my share to help out.
SE: What inspired you to write your book and what are your key messages to your readers?
JS: Many people want to get involved in the giving process but do not know how to begin. My book, "Successful Philanthropy: How to Make a Life By What You Give," is a practical guide to giving. It was written to encourage and then guide the reader in assessing societal needs, researching organizations, and making an impact. The book teaches the reader how to choose a charity and encourages the reader to follow their passions when getting involved in the giving process.
Make no mistake—you should give to charities whether you feel greatly moved or not. But the gifts that will mean the most—and the charity-donor relationships that will last a lifetime—are almost always inspired by passion. Passion is what inspired my philanthropic career and what inspired me to write my book. I wish that I had "Successful Philanthropy: How to Make a Life By What You Give" when I first started my journey in philanthropy. It would have been very helpful!
SE: We often say that New York is the capital of the media. It is also in many ways also the capital of philanthropy. Why do you think New York became such a prominent key player on the philanthropic scene?
JS: New York is a city of great diversity. We are a melting pot of peoples from all cultural backgrounds, but with that diversity also comes great economic disparity. We are the financial capital of the world, yet there are high-poverty neighborhoods in every borough.
People come to New York City from around the globe to find their fortune and live their version of the American Dream. And once they find that fortune, there is the reasonable expectation that they will give back to society. You could say that philanthropy is ingrained in New York culture.
And with New York City serving as a symbol for the American dream, philanthropy is really ingrained in American culture at large. Philanthropy began in the United States when our country began and New York City was key to that original story. Our city is an affluent one. For generations, New York City has been a place of getting things done.
New Yorkers are hard workers. We see great need all around us and we are doers. Many of us who have the resources respond with our time, money, and knowledge. We reach out because our city is one that encourages people to act. As the saying goes, "To those who have great wealth comes great responsibility."
SE: You chaired a lot of events for charity organizations. What are the biggest challenges when you take on that role?
JS: There are a number of challenges that every chair of a charity event faces. A good chair must donate personally. He or she must also raise funds for the event, and that requires soliciting donations.
Soliciting donations of course requires designing a strategy and implementing it. Keeping donors happy is certainly a part of that strategy. In the case of galas, the event itself is an incentive. Donors want to attend a quality event. Thus, a good chair must make every effort to ensure that the event will be successful. Probably the most difficult role is the fundraising aspect because there are so many factors involved.
Many people hate to fundraise. But to be a good chair, you must be able to bring in funds. You must be committed, proactive, methodical, and prepared to follow through on your promises.
As a rule, a charity event's expenses should never be more than a third of all the money brought in. Of course, the event must be made entertaining to keep the attendees' interest and encourage them to donate. Achieving that balance will determine just how successful the fundraising effort is.
SE: What have been some of your most rewarding moments in regards to your philanthropic activities?
JS: It is always exciting to see the results of a charity's work in action. For example, to see once-homeless children in homes or to see the progress made in disaster relief efforts.
This time of year, there are many opportunities to feed the hungry and to see people happy sitting down to a nutritious meal. The results are largely what make philanthropic work very rewarding. It is also rewarding to see the appreciation. When others appreciate your work, you want to do more and more to help out!
I think it is fair to say that when we give, we feel good. When we give, we get!
SE: You are also admired for your impeccable style at each of the functions you attend. Have you always been this way or did your style evolve? How do you decide on the outfits you will wear?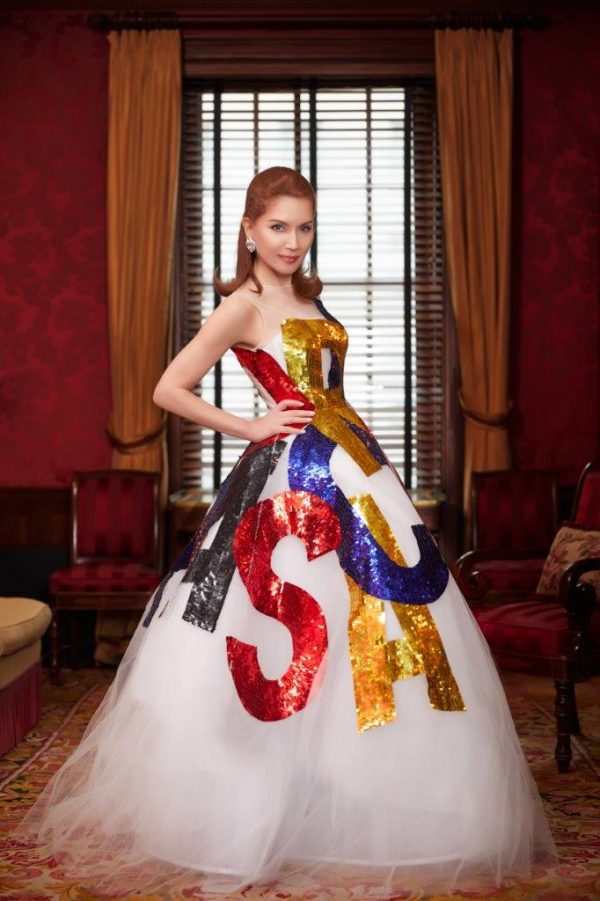 JS: I love fashion and style. That is one of the reasons why I sit on the board of the Couture Council of the Museum at F.I.T.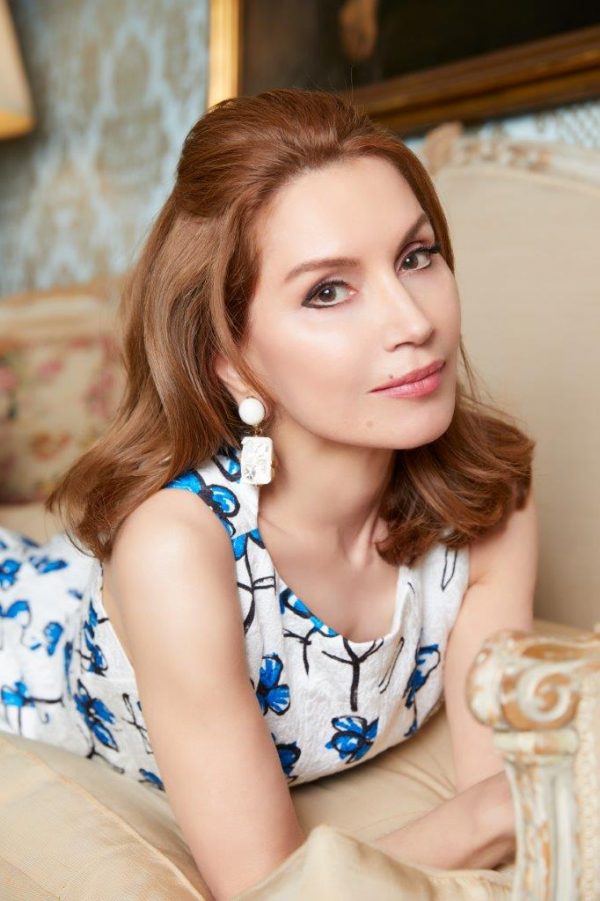 When I am all dressed up to go out, I feel good. I am confident and ready to have a good time. Sometimes the gowns I wear to charity galas are a little like costumes, but this is part of the fun of dressing up.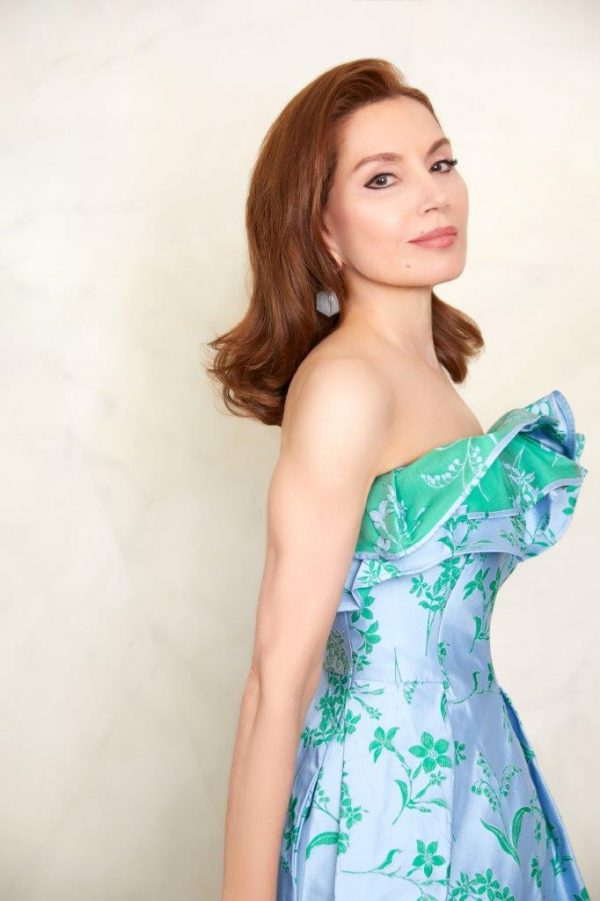 Since the beginning of time, both men and women have enjoyed wearing beautiful clothing and ornaments. Over the years, my style has definitely evolved. I probably spend too much money on my love of fashion, but I do rein in my spending a bit. I do repeat my outfits and often say, "It is chic to repeat." I also hope to donate my gown collection to a museum one day. For me, fashion is a passion. I do not expect this to ever change.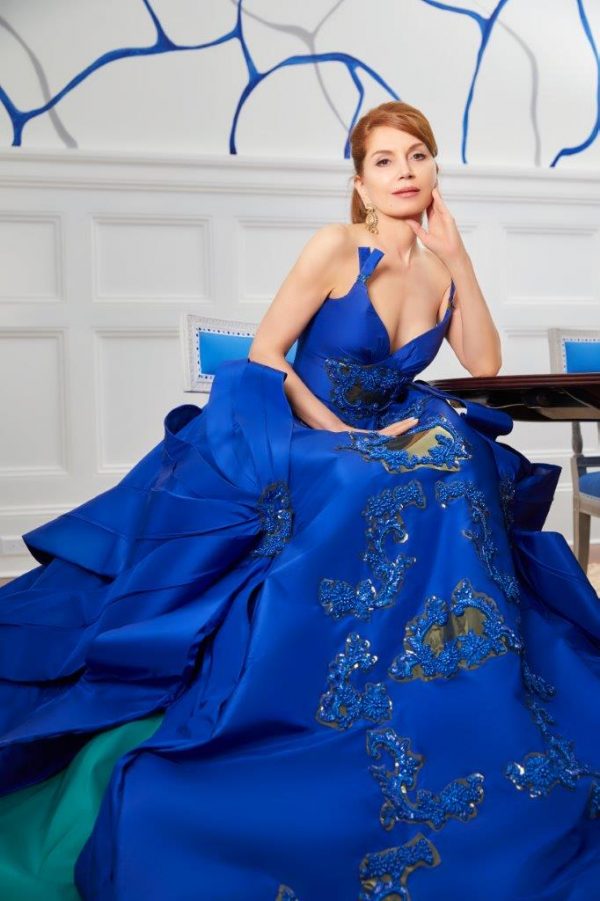 SE: What is your advice to people who would like to get involved in philanthropy?
JS: Start slowly, but do start! Follow your passions and find a cause you are interested in. Make sure you do research on any charity you decide to get involved with. Read my book, "Successful Philanthropy: How
to Make a Life By What You Give," for specific tips. My book is a practical guide to giving. The book will help you discover your interests and then will guide you through how to choose and analyze the different charities.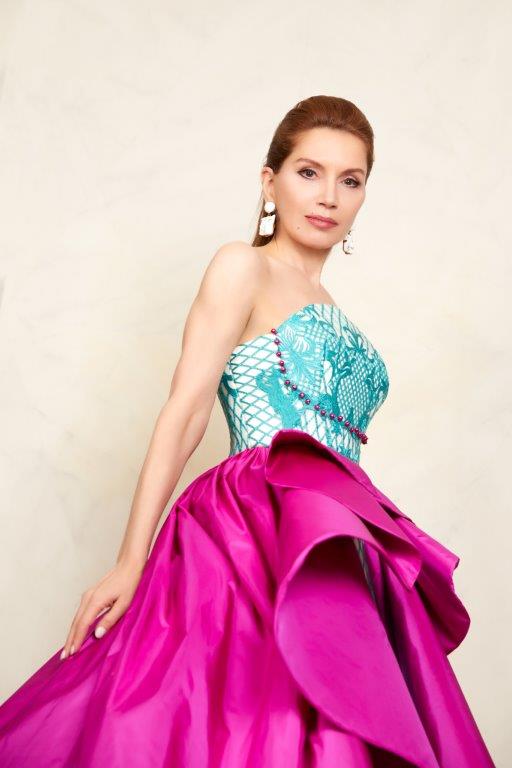 SE: You have been awarded many times for your work. How does it feel to be recognized as a key player in New York philanthropy?
JS: Actually I have never thought of myself in this way. But any key player has great responsibility. There is so much work that needs to be done and my job is to as much as possible to help out. It is my obligation as a person of financial means to be involved. I am fortunate to be in a position to make an impact.
SE: You are already very busy with the organizations you currently support, and you host numerous events at your residence. But is there something you would like to do next?
JS: I am hoping to write my second book soon. However, writing a book is a tremendous amount of work and so I will need a lot of time. Spare time is something I do not have at the moment.
I love making television and radio appearances and expect to do more. The promotion of philanthropy on a global scale is particular interest to me. I have traveled with and supported groups that have worked in nations like Nicaragua, Costa Rica, St Lucia and Cambodia. Many of the charities that I support do work all across the world.
During my travels I have observed that there is a great need for different countries and their people to embrace philanthropy on a large scale. Many governments around the world would like to see their people more involved with philanthropy. And many of these people would like to have more involvement. I absolutely want to be a part of helping these groups move forward.
Sibylle Eschapasse is from Paris and now lives in Manhattan. She is a journalist and a contributing writer to various publications. Sibylle is also the author of a children's book, "Argy Boy!: a New York Dog Tale." She may be reached at Sibylle.Eschapasse@gmail.com