Renowned athlete Shelly-Ann Fraser-Pryce of Jamaica has won gold in the World Athletics Championships Women's 100m final. Fraser-Pryce pipped British runner Dina Asher-Smith to the finish line by a mere 0.12 seconds.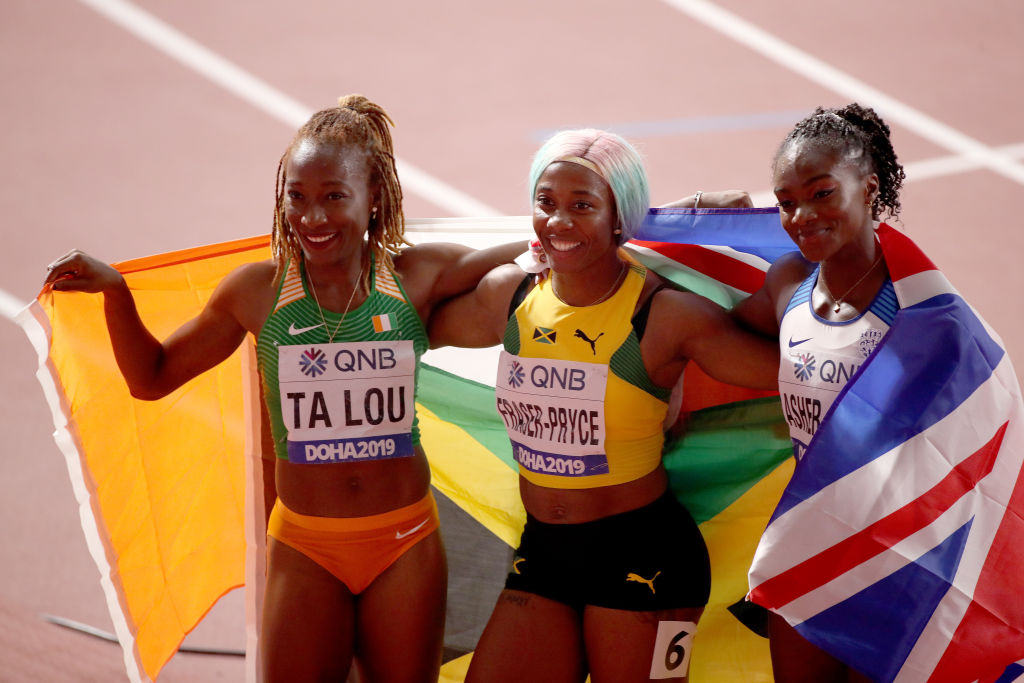 The Jamaican runner, sporting a rainbow-dyed ponytail, snatched her eighth world title by finishing the race in 10.71 seconds. Asher-Smith's time of 10.83 is a new British record. Ivory Coast's Marie-Josée Ta Lou took home bronze by finishing the race in 10.90 seconds.
The Women's 100m race took place at Khalifa International Stadium in Doha, Qatar, on Sept. 29, 2019. Competitors ran at 11:20 p.m. local time.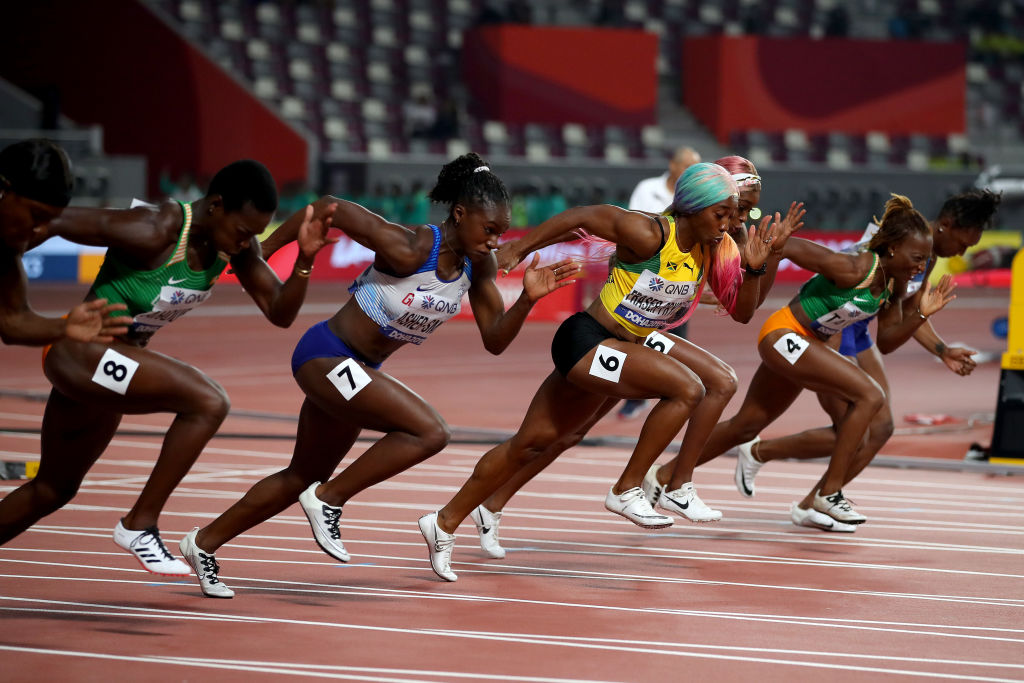 Fraser-Pryce, 32, carried her baby son Zyon after her triumphant gold-medal achievement. She told BBC Sport, "To be standing here as world champion again after having my baby, I am elated."
"Having my son and coming back, performing the way I did, I hope I can give inspiration to all the women starting a family or thinking of starting a family," she said. "You can do anything."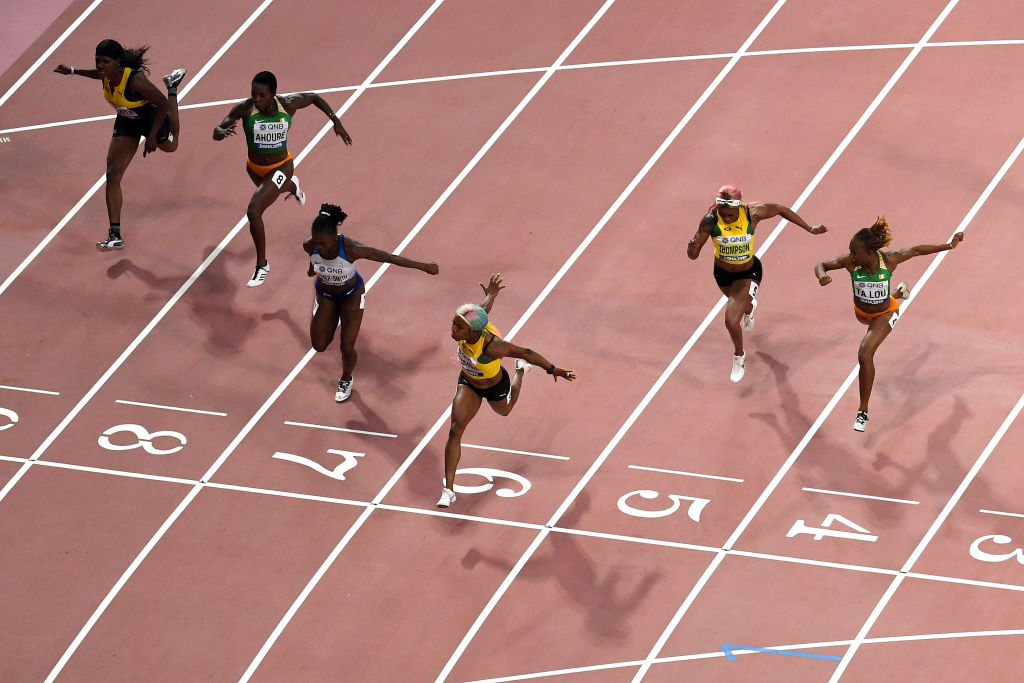 Fraser-Pryce grew up in a deprived community in Kingston, Jamaica. Speaking to the Telegraph in 2009, she explained, "Jamaican women and children are my inspiration. So I try to be an example for them, that they can still succeed."
The athlete won her first major gold medal in the Beijing 2008 Olympic 100m race at the age of 21. According to the Daily Mail, the remarkable runner's finish time in Doha was also the quickest recorded sprint time in 2019 so far.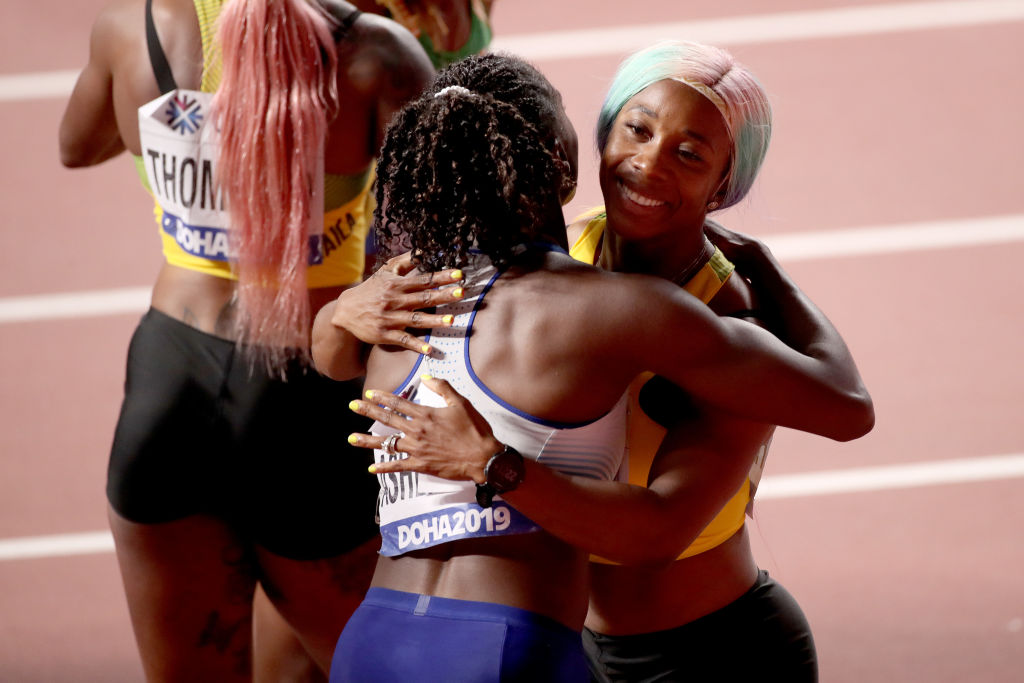 Asher-Smith, 23, is a History graduate from Kent in England. Her silver medal is the runner's first 100m global medal outdoors and represents, according to the Telegraph, two hundredths of a second inside her personal best sprint time.
In taking home silver, four-time European champion Asher-Smith becomes the first British woman to win an individual World Championships sprint medal in 36 years. Kathy Smallwood-Cook won the 200m bronze in the inaugural World Athletics Championships in Helsinki back in 1983.
Asher-Smith's silver was also Great Britain's 100th World Championships medal win since 1983.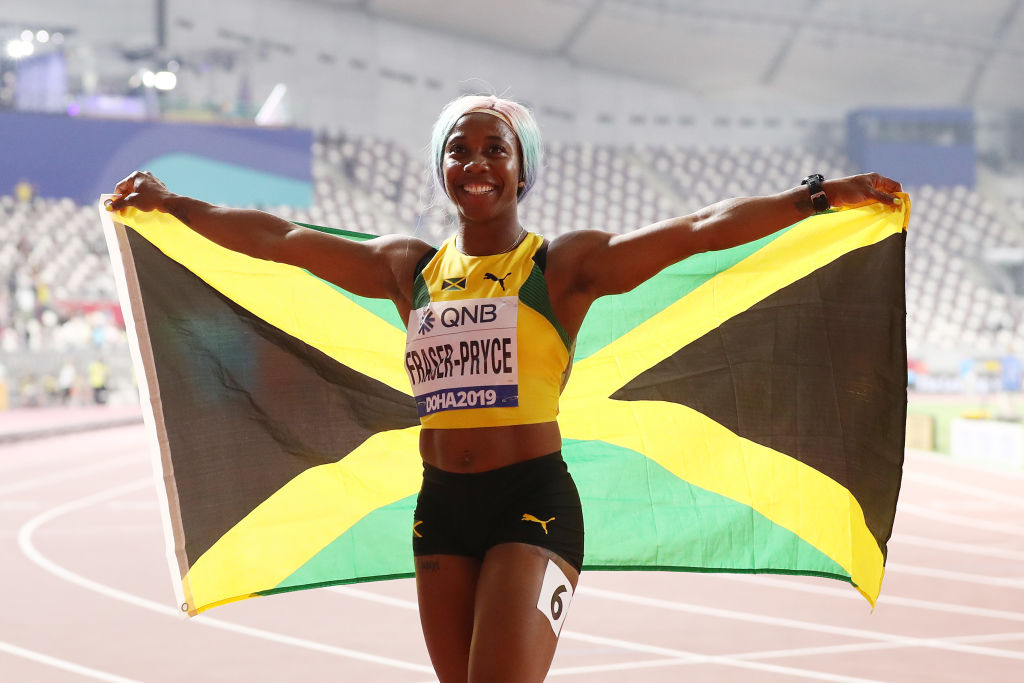 According to The Guardian, Asher-Smith's dedicated pre-race routine included quitting bread, sweets, and wine for several months before arriving in Doha.
"I have worked so hard for these championships and hopefully I'll go on to do even bigger things," Asher-Smith told BBC Sport. "I'm really pleased to come away with a personal best and national record."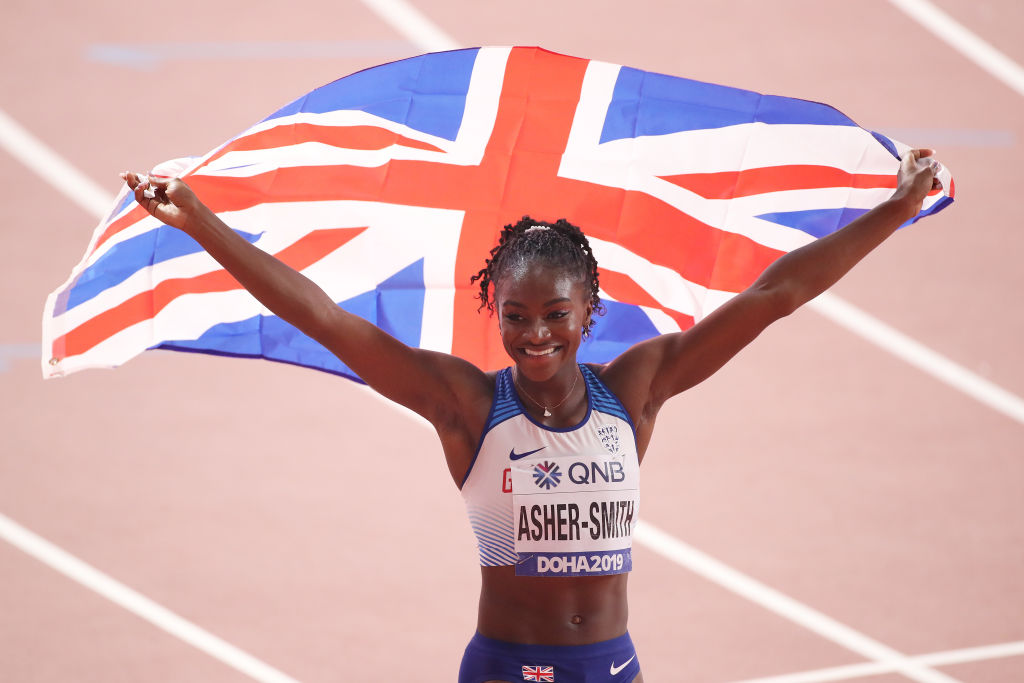 Fraser-Pryce spoke highly of her competitor. "Dina had a personal best and that is awesome," she said, as quoted by The Guardian. "She will inspire a lot of athletes in Britain that you don't have to come from the U.S. or Jamaica."
Asher-Smith, in turn, only had kind words for the gold medal winner. "Shelly-Ann delivered a fantastic performance," the young runner said, as quoted by the Daily Mail. "That is why she has won so many titles and is an absolute legend."