Not one to adhere to conventional music industry wisdom, musical artist and activist Pink has always been open about her view that family comes first in her life. Now she is proving it by taking a break from her lucrative career to free up some family time.
Pink has involved her children in her music production, as with her daughter Willow on the soundtrack of "The Greatest Showman." Now, the musical mother wants more time to spend with them as they grow up. "It's kind of the year of the family," she told Entertainment Tonight at the Country Music Awards.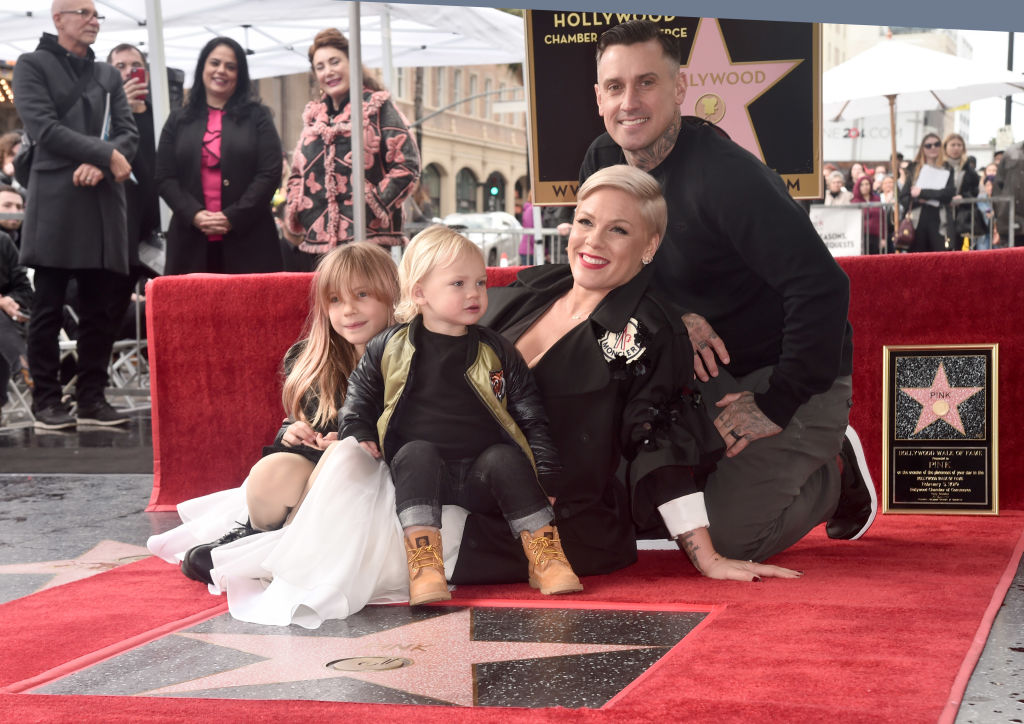 Coming off the heels of two albums and a tour, Pink spoke about the importance of supporting family members. "We did two and a half years of [music], and Willow's back in school now," the artist said. "Jameson's going to start pre-school soon." Pink also talked about giving her husband, Carey, who has done a lot of the childcare in her absence, a much-deserved break. "He's super supportive, he follows me around the world and now it's his turn."
The singer is taking a break at a high point in her career after the release of her albums Beautiful Trauma and Hurts 2B Human (both in 2019), both of which topped the Billboard 200 charts, with the latter raising her to number one on the Billboard Artist 100 chart.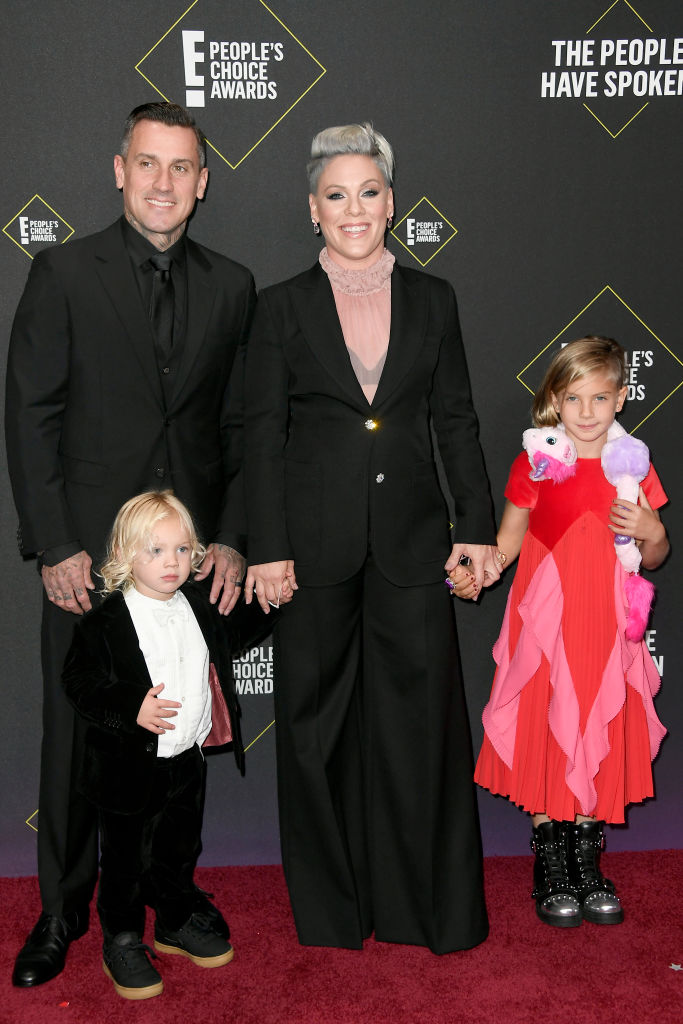 Pink has been frank in the past about the importance of her family in her life, even privileging it over her career. In an interview with ET, she revealed that the secret to her strong relationship with husband Carey Hart was due in large part to seeking help from a therapist. "Carey and I have been in couples counseling almost our entire 17 years that we've been together. It's the only reason we're still together," she said.
Asked why counseling had become so important, Pink shared, "We come from broken families and we had no model of how are we supposed to keep this family together and live this crazy life." Both Pink and Hart have been open on social media about their trials and triumphs as parents, even when it's meant opening themselves up to criticism about their parenting.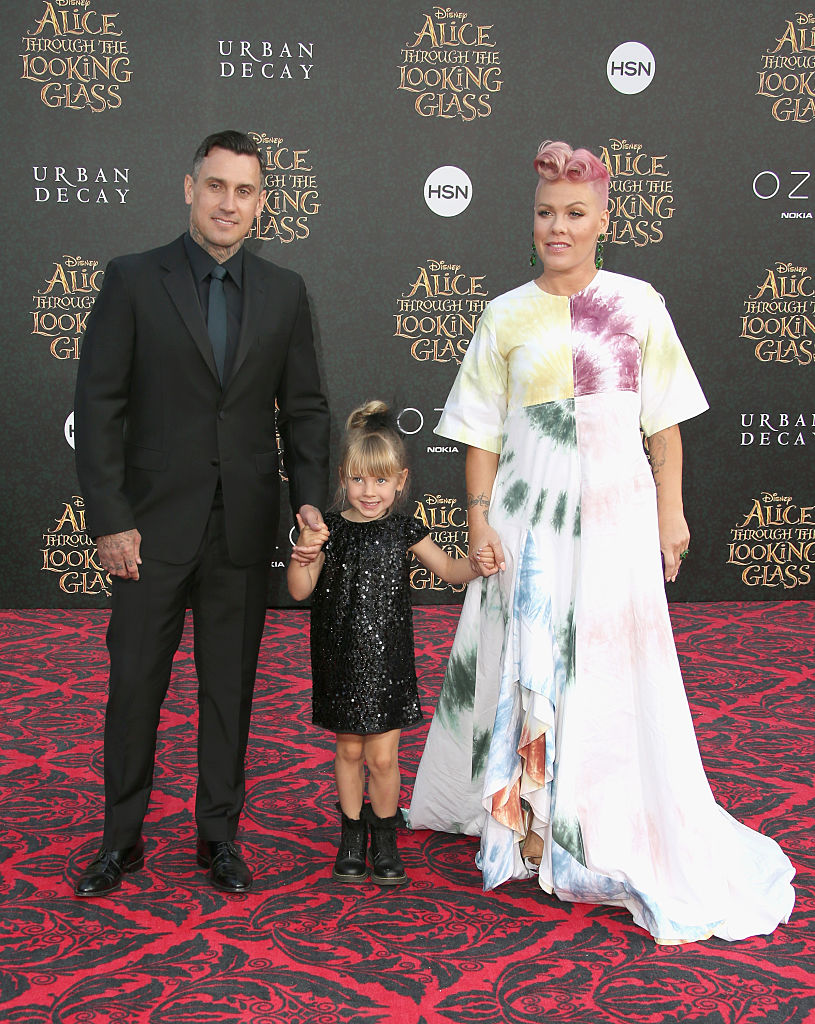 Pink has conspicuously included her whole family when attending award ceremonies often. She told ET, "They just make it fun for me. They have so much fun." While her kids have been to several such events over the past couple of years, they aren't bored with them yet. "There's just so much to see, and it's really cool," said Pink. "This is [Willow's] second CMAs. She was a princess last time."
Even during hectic tour schedules, Pink has kept up strong family values. In March 2019, she posted a picture on Instagram showing her family gathering together for tacos, including her 2-year-old son, Jameson, making a funny face.
She wrote, "At least twice a week on tour, we shut the door to the outside world and have family dinner. As you can see, it makes James feel deep, deep joy."
Pink's family have also played a vital role in her career, with husband Carey Hart appearing in five of her music videos from 2008 to 2016, and daughter Willow dueting with Mom in 2018 on "A Million Dreams."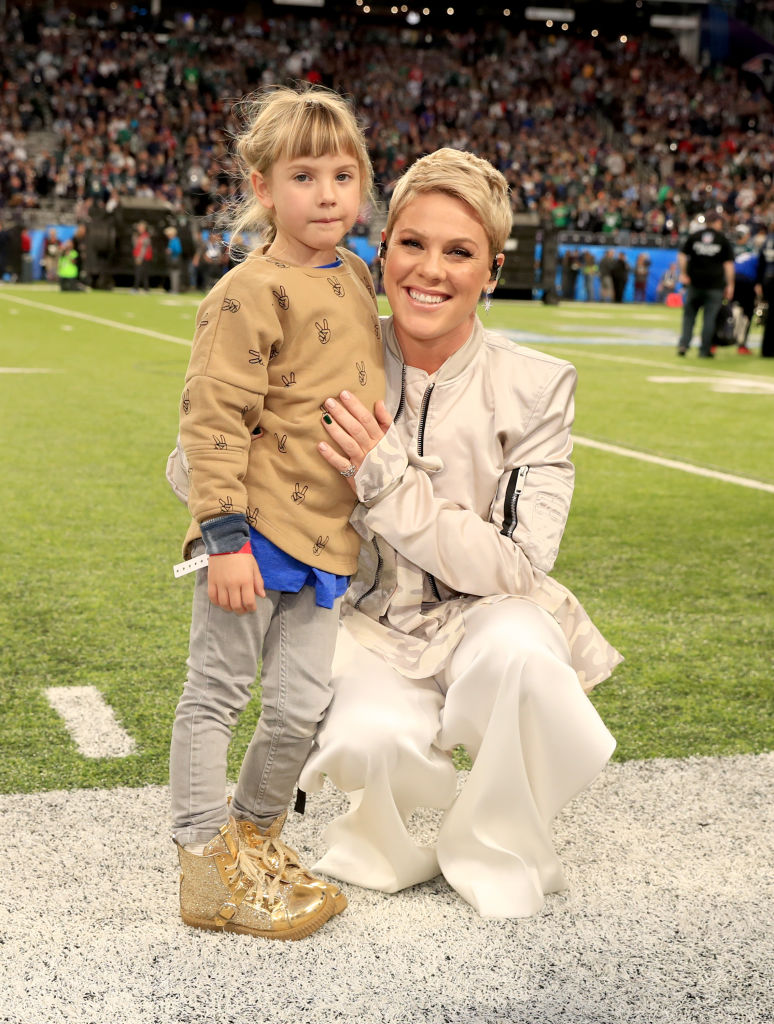 When their mom failed to win the 2019 Grammy Award for best album, Willow and Jameson put together an award made out of aluminum foil looking quite a bit like the real one. It read, "Best Pop Vocal Album, 2019 Grammy Awards, Pink—Beautiful Trauma."
As Pink told Ellen DeGeneres, this is a tradition that was initiated by her husband, Carey Hart. "Every time I lose, Carey makes me a tinfoil Grammy," she said. "And so this will be my 17th tinfoil Grammy on Sunday."