Carlos and Victor Pedro grew up in Ipanema—not the famed Rio de Janeiro beach, but their father's Brazilian-Portuguese restaurant, named after those sun-drenched shores, in the heart of New York's Little Brazil.
The lively spot had been a neighborhood staple since 1979, when Alfredo Pedro, who immigrated from Portugal when he was 13, quit his job as an IBM engineer to buy the restaurant.
In running the place, "​​I always had a philosophy of being a family," Alfredo said. That applied to his own, of course, but also his staff—he had the same chef and manager for 30 years—and customers—"we saw a lot of kids who would get married and bring their own kids," he said.
The pandemic lockdown brought Ipanema's 40-plus-year run to an end. Then, the next generation stepped up to revive it.
Carlos and Victor took over the business, briefly relocating it to South Norwalk, Connecticut, close to Victor's home, before bringing it home to Manhattan. In May 2022, the resurrected restaurant opened—just 10 blocks from the original.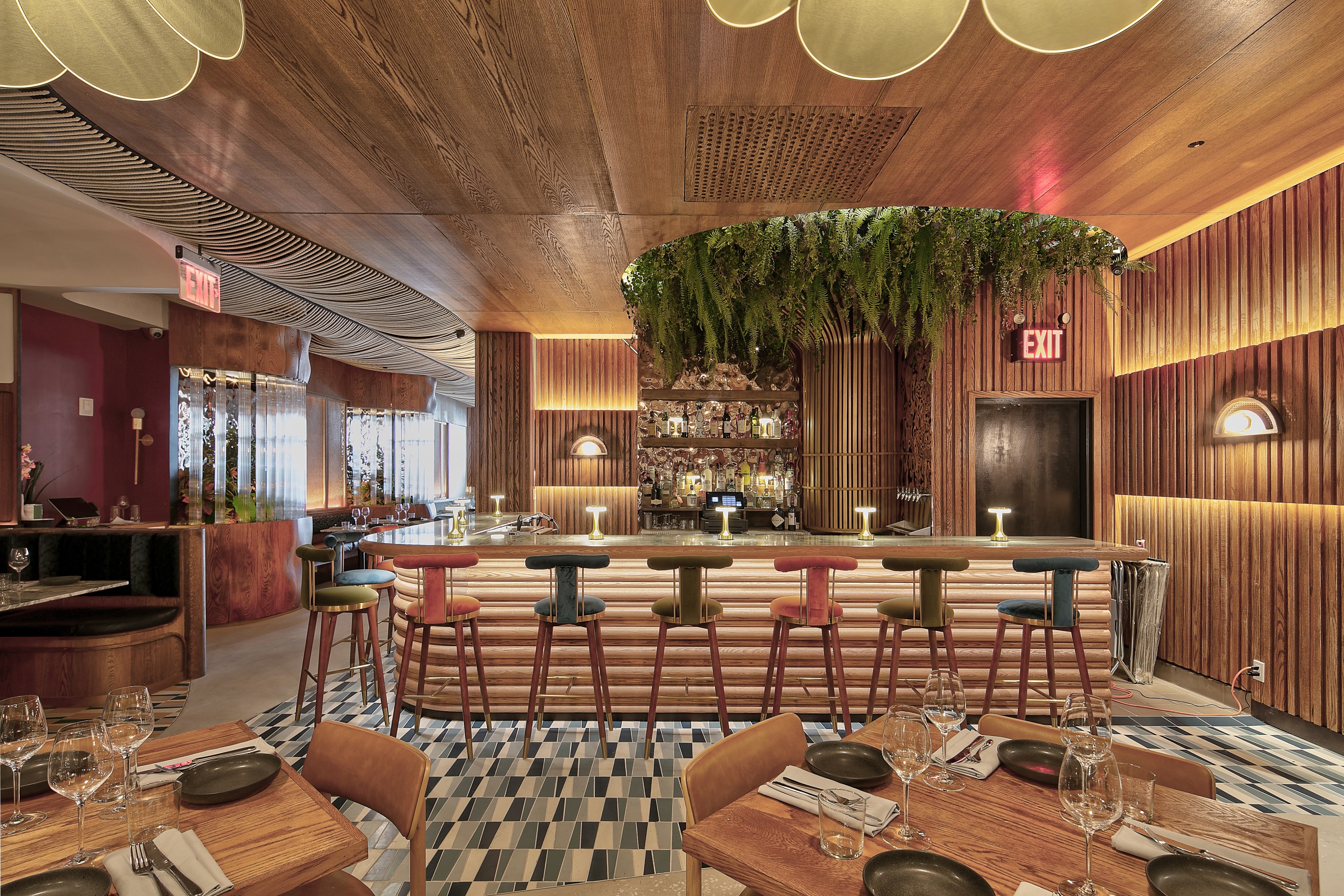 A Fresh Look
While the original Ipanema was more of a "casual homestyle, no frills" place, as most Brazilian or Portuguese spots in the city still are, Carlos said, he and Victor wanted to update it, while keeping its spirit: "This should be elevated and put on a pedestal and respected."
They brought on Brazilian-born executive chef Giancarlo Junyent and chef de cuisine Andre Lev Pavlik, who previously worked together under Tom Colicchio; and pastry chef Alejandra Nicolon, from Per Se and Eleven Madison Park.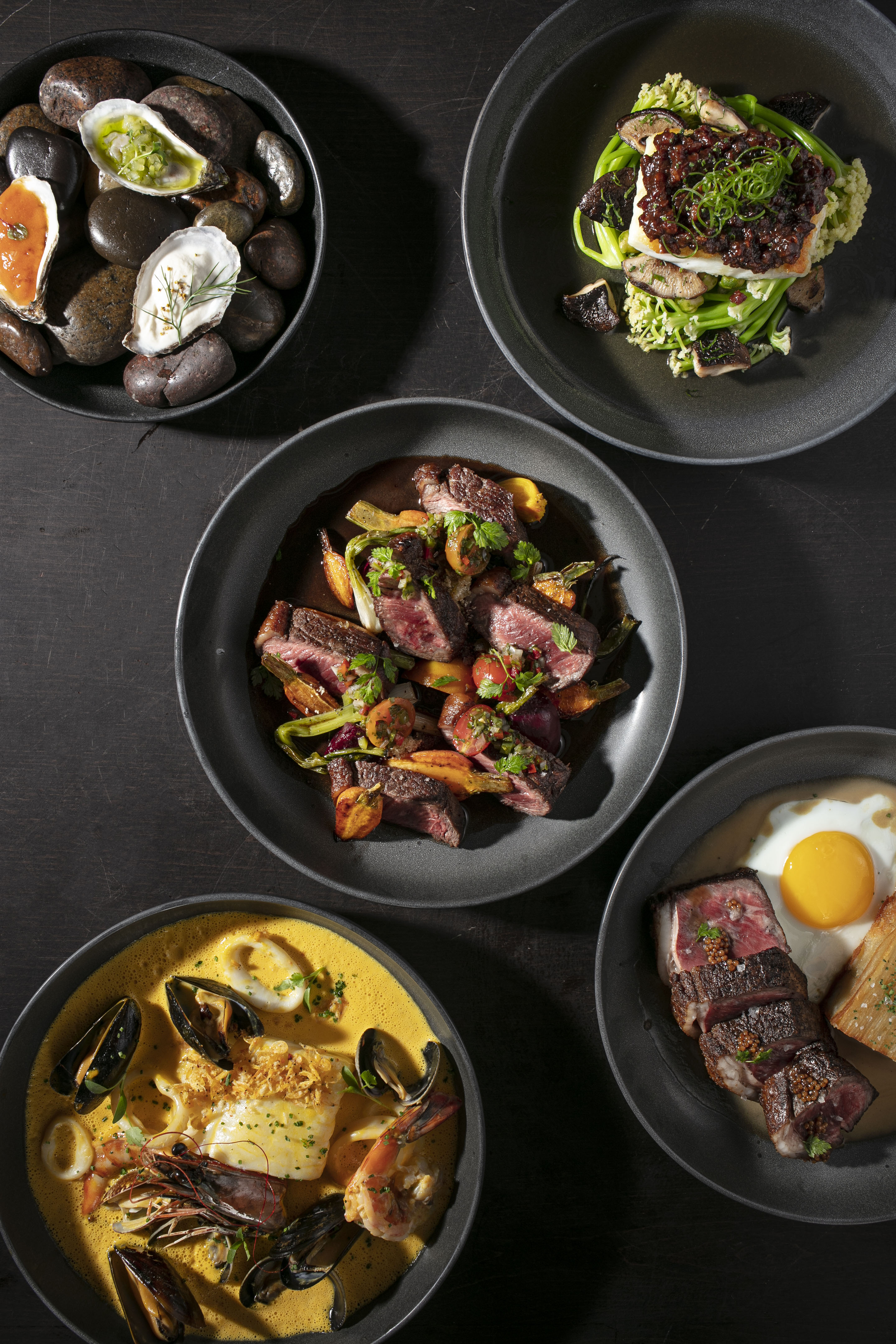 In designing the menu, "we wanted to show where our culture can go," Junyent said.
The classics are still there, but refined, such as the bitoque, a Portuguese-style strip steak with an egg, steak Diane sauce, and potato gratin in place of the usual rice and fries; and arroz de pato, a duck fried rice with house-cured duck prosciutto, shredded duck confit, and duck jus. The feijoada, Brazil's famed black bean and pork stew, stays true to tradition, but a handmade black ceramic serving vessel adds sophistication. Everything is made in-house, from the bacalhau to the acerola sorbet.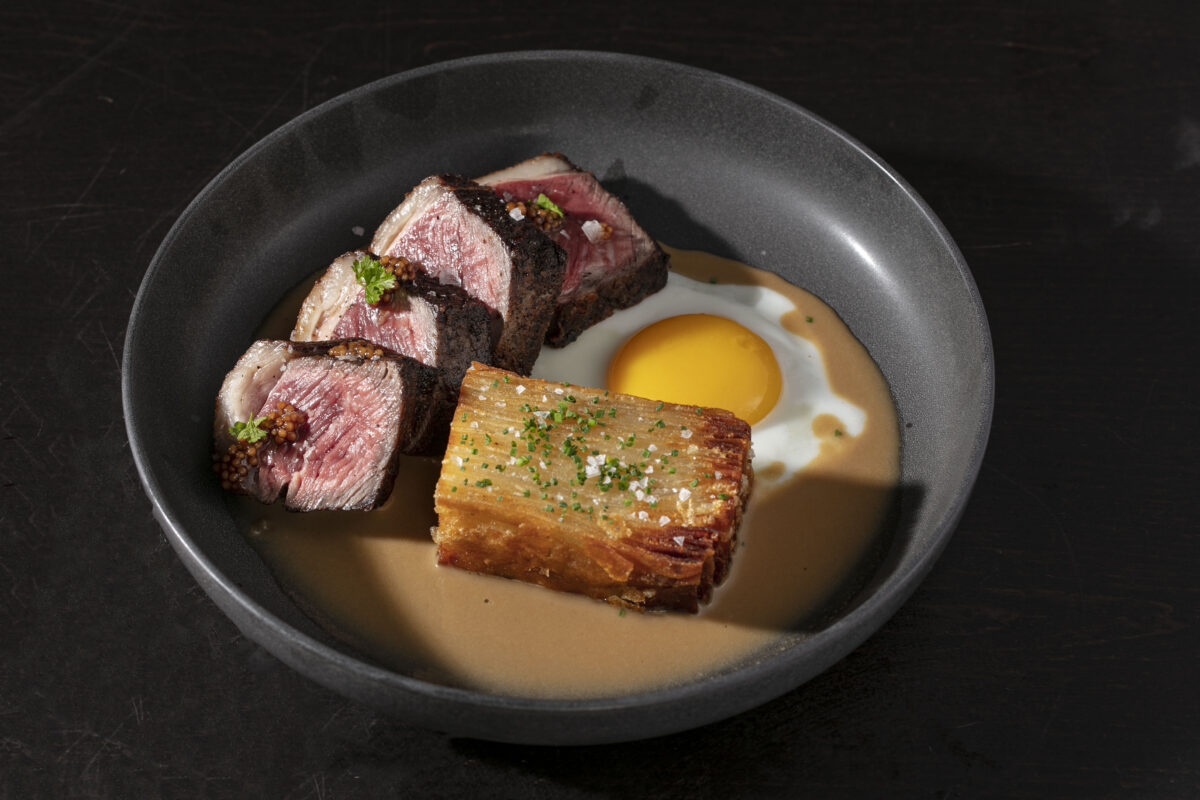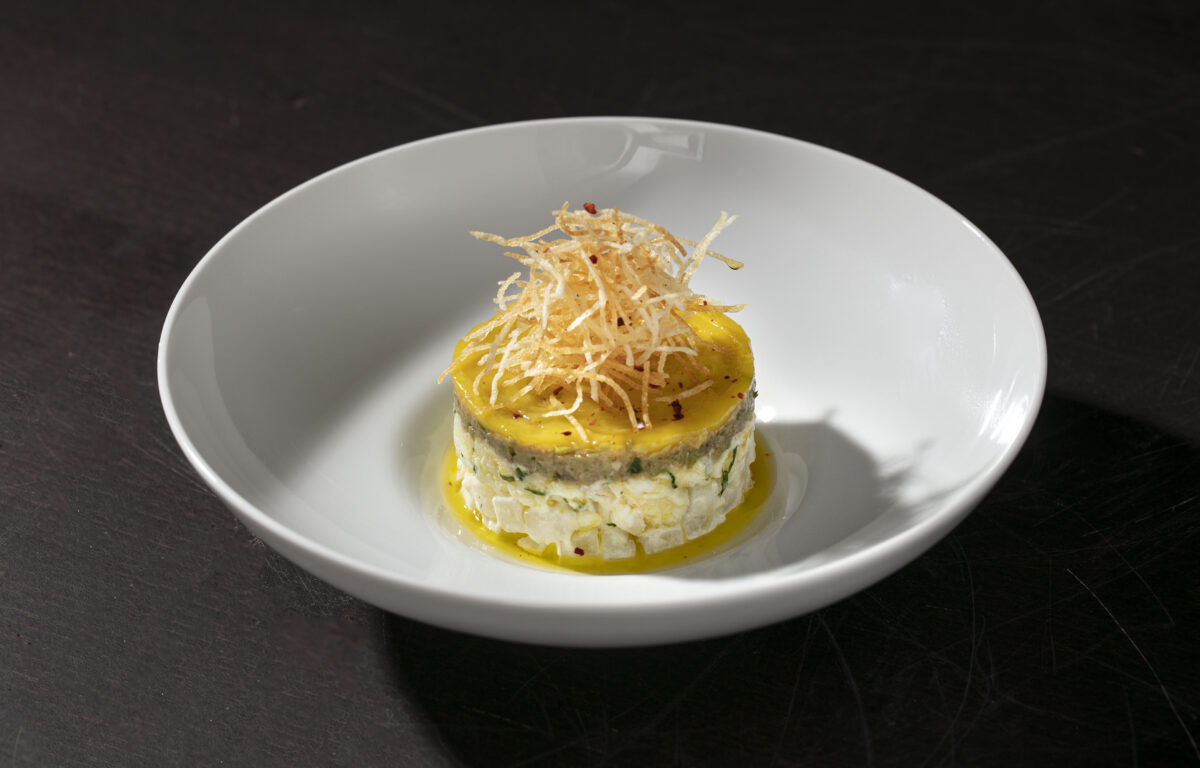 The restaurant interior exudes glamour and warmth—all softly lit wood, lush greenery, white marble, velvet banquettes. It has an 80-seat main dining room, a private area where family heirlooms are displayed on bookshelves, and an upstairs cocktail lounge where Brazilian mixologist Marcio Silva updates classic drinks with house-distilled and infused spirits.
Connected to the restaurant is a sunny, blue-and-white-tiled all-day cafe, Bica, serving coffee and fresh juices; uncommonly flavorful lunch bowls and salads; and pastries such as pao de queijo (Brazilian cheese bread) and pastéis de nata (Portuguese egg tarts—which Nicolon said took months to perfect).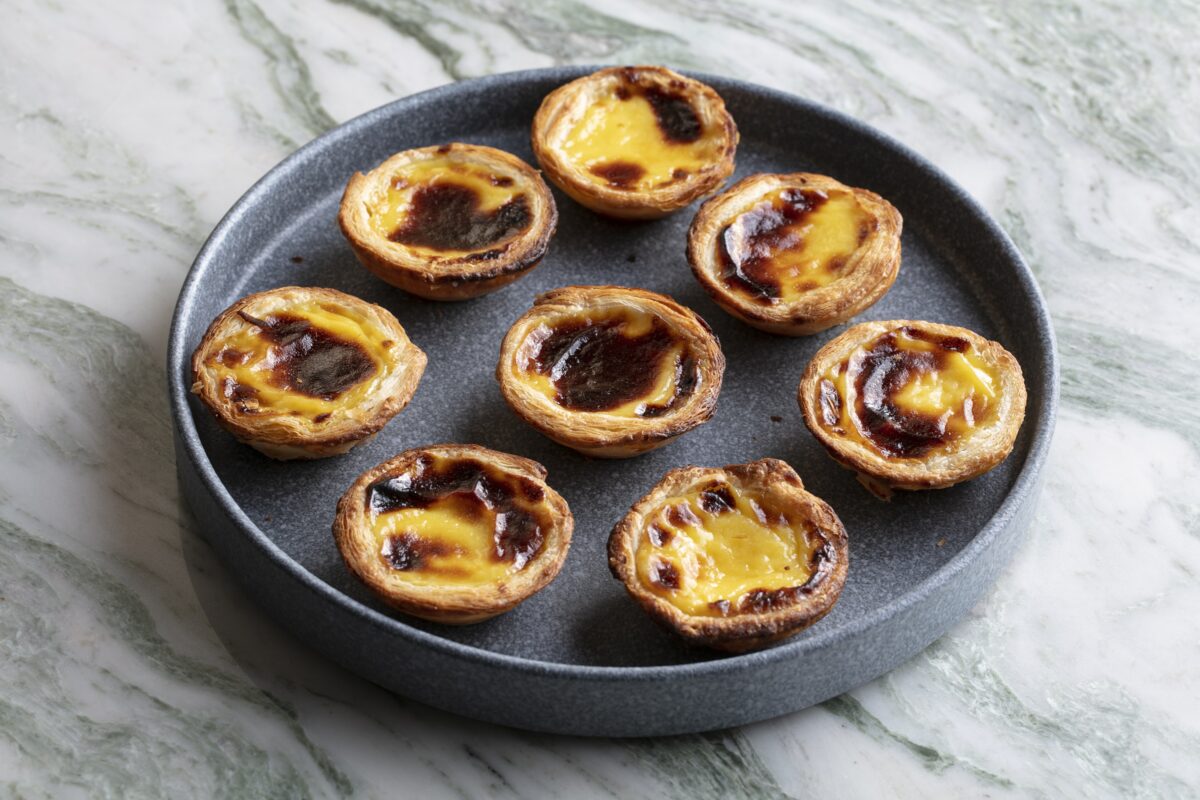 Passing the Torch
With the new kitchen crew, the Pedros have simply expanded their family. Case in point: Barely after meeting, they sent the team to stay in their family home in Portugal for a research trip, with Alfredo as their personal guide.
Alfredo, who now lives most of the year in Portugal, where he runs his own hotel and restaurant, never expected his sons to take over Ipanema.
"I'm very proud of them," he said. "It's a very exhausting, demanding business."
For the brothers, though, the choice was obvious.
"It's like part of the family," said Carlos. "It's been so central, almost like the nucleus … that we all just want to nurture it and keep it going."
It's far from smooth sailing, but "that's where family comes in," Victor added. Even when tensions run high or disaster strikes, "we pick each other up, we're always there for each other."
If You Go
Location: 3 West 36th Street, New York, N.Y.
Hours: Ipanema is open Tuesday to Saturday, 5:30 p.m. to 10:30 p.m.; Bica is open Monday to Friday, 8 a.m. to 3:30 p.m., and Saturday to Sunday, 10 a.m. to 5 p.m.
Contact: 212-730-5848, Ipanema.co