An Australian dog owner watched as her beloved pooch Zira went viral after the four-legged friend managed to hilariously blend into the background of a photograph as though she were invisible.
Christina Brickles, of Sydney, posted a photograph of her seemingly empty kitchen online in 2017, captioning the picture "Can you spot me doggie?" with a pair of laughing emojis.
At first, it appears as if she's just trying to play a trick on anyone who stumbles across the photograph. The kitchen, which is clean and well organized, doesn't seem to have any living creature in it—no matter where you look, the room seems to be empty.
Can you see her? At first glance, it's almost impossible to spot the dog even in such a spacious-looking room.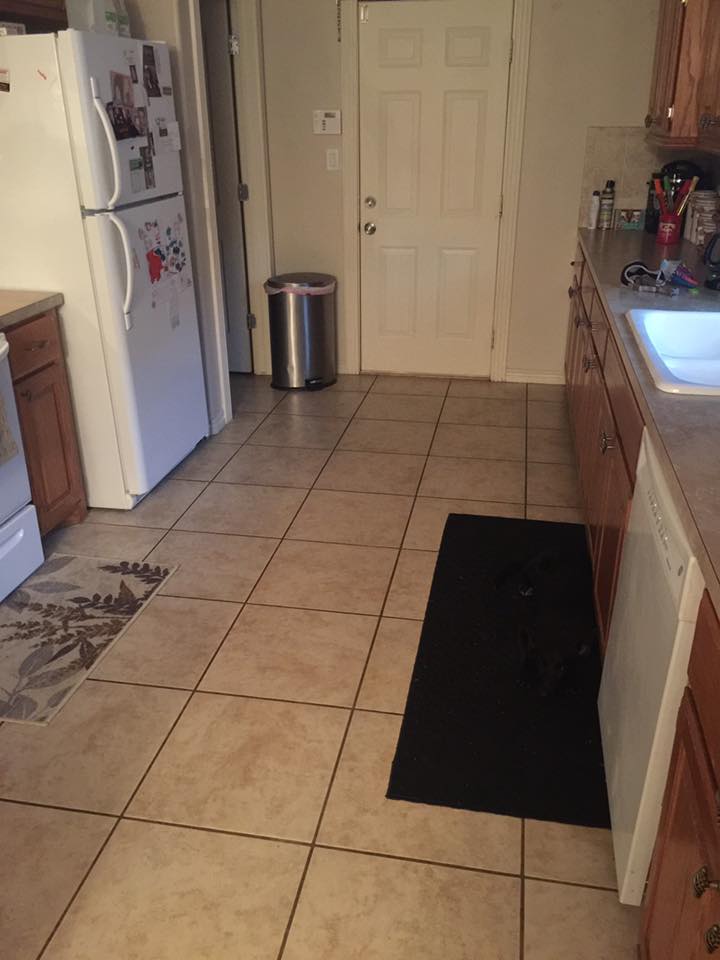 Once you start to focus in on the rug in front of the sink, though, you see that the black fabric isn't quite as it seems! Zoom in and you'll notice her dog, Zira, sprawled out in a way that leaves her inky-black fur perfectly camouflaged against the rug under her body.
The Facebook post itself eventually racked up over 100 comments and dozens of shares, with commenters showing varying degrees of success trying to see the animal on the rug even after trying their hardest.
"I didn't see no dog glasses please," wrote one person.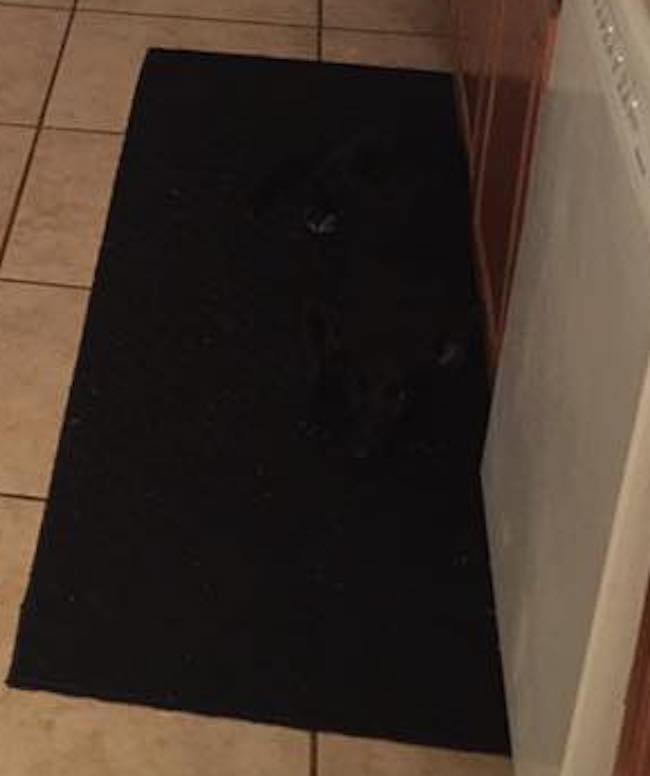 "Dog pic on the mug on the kitchen counter. Took me all but 24 hours. Was looking for a real dog," insisted another person—only to be told by someone else that no, indeed, there was a real dog after all.
Of course, a few eagle eyes were able to find it only after relaxing their eyes to properly scan for something amiss.
"I looked at this for awhile and gave up. Tried sleeping but couldnt get it out of my head … Came back and BAM !!! There the pup was !!!" insisted one commenter, seemingly benefiting from the old "relax-and-retry" method of approaching stumbling blocks.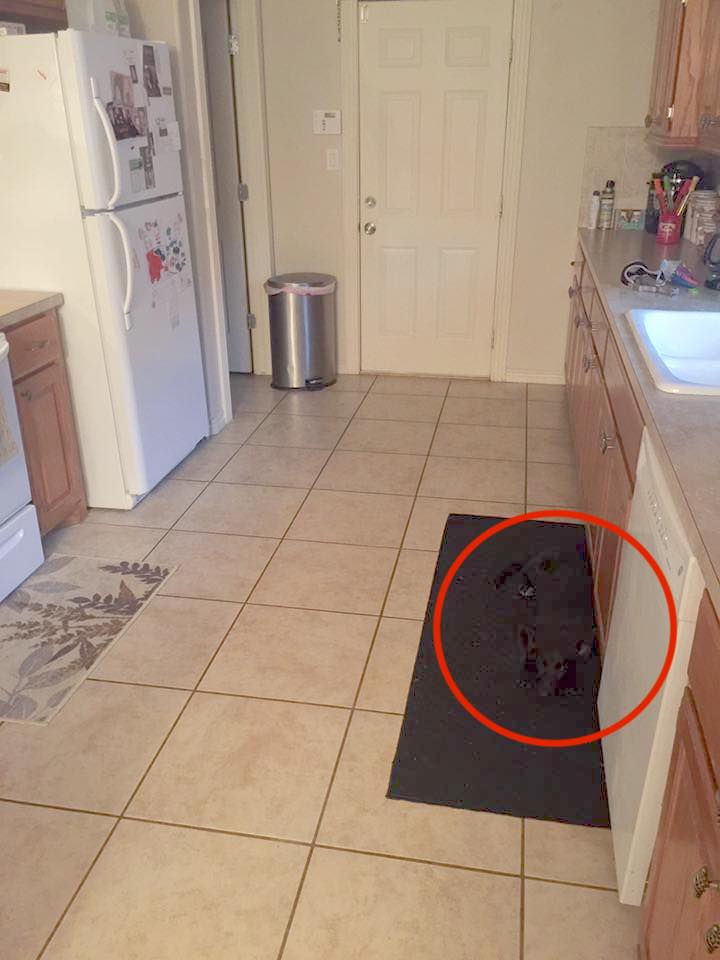 For the people who were able to spot the dog a little bit faster, though, the key seems to be in looking for the dog's ears. One commenter pointed out that they gave the dog's position on the rug away—and sure enough, the ears and the eyes are the first things that stand out as being slightly different in coloration than everything else.
The dog, who Brickles explained is named Zira, likely doesn't realize that she's an internet sensation. But given how clever she is at fading into her environment like that, she probably wasn't looking for a big spotlight anyway.