Jessica Benzakein knows what it's like to be a kid without a home. When this Milwaukee, Wisconsin, resident was just 12 years old, her mother terminated her parental rights, while Benzakein was too old to have much of a chance of being adopted. After spending the rest of her adolescence in foster care, she decided to make sure other foster kids got the chance that she never did to be part of a permanent family.
That's why, after having two kids of her own, this 46-year-old single mom has adopted two sets of brothers, six boys in total, from foster care, ages 4 to 17, making them part of her expanding family.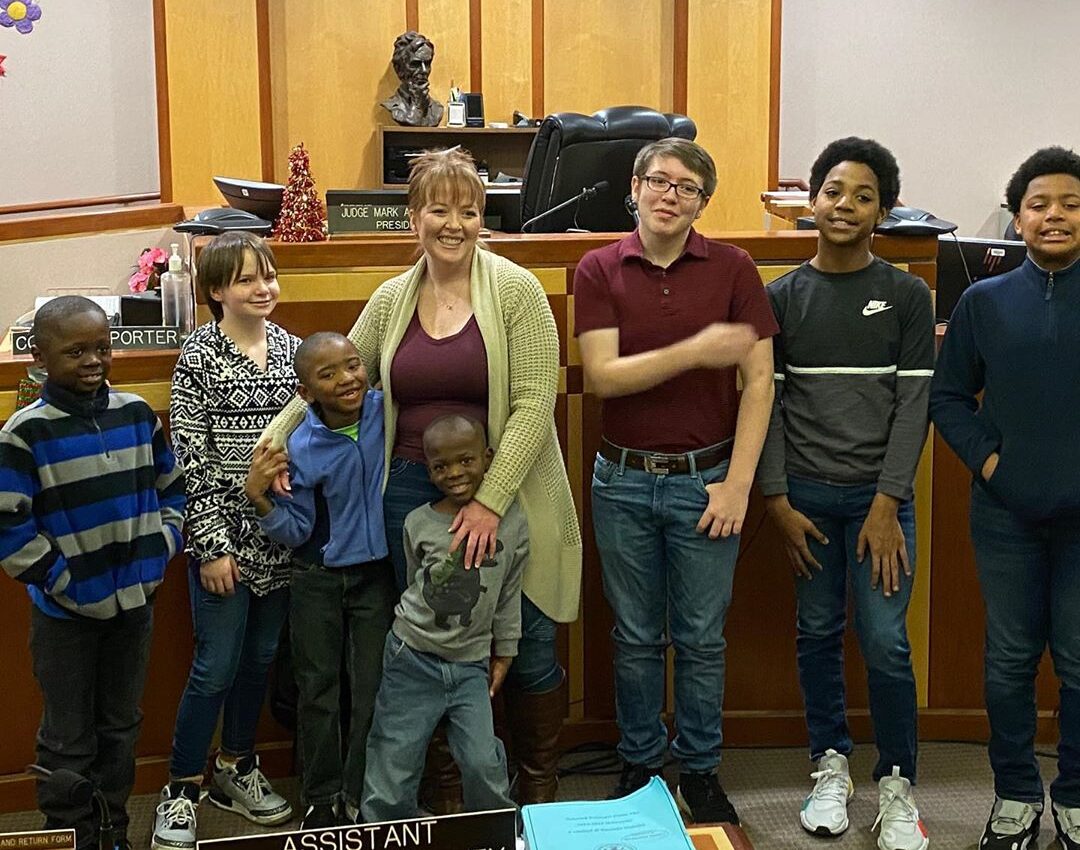 For Benzakein, however, what she has been able to do is just a drop in the bucket. "Six kids got adopted today but there are over 7,000 kids in foster care," she told WISN. "It never goes down. There's still plenty of other kids out there who need homes."
When asked why she cares so much about kids in foster care, Benzakein only has to think about her own experience as a child, being separated from a brother in the foster care system. "The number of sibling sets is crazy high, and they're often broken up," she told TODAY Parents.
Benzakein also experienced this lack of a family even after leaving the foster system, spending holidays alone. "I didn't have anywhere to go," she said, relating the life of a lonely college student during Christmas.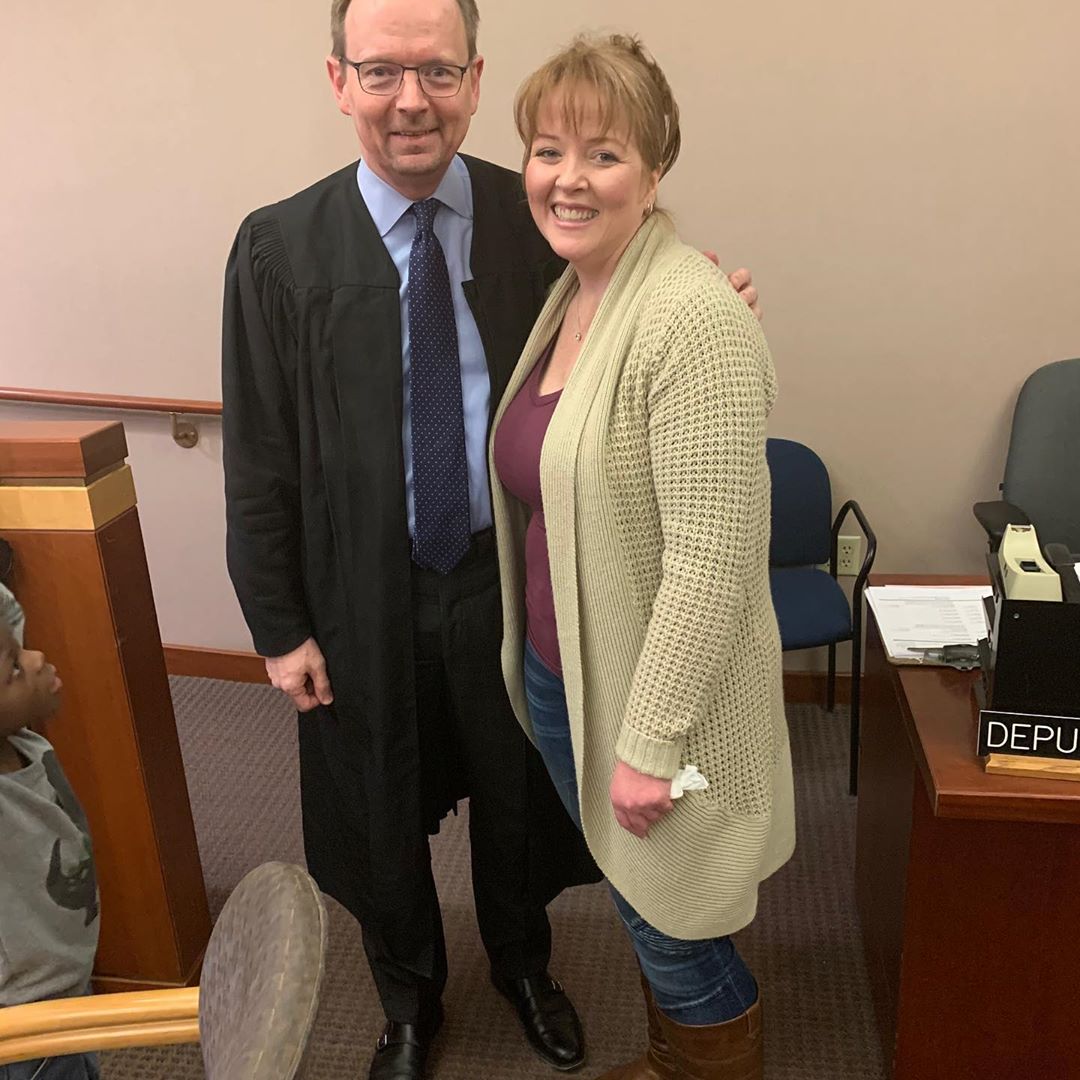 But she also believes that her many children, both biological and now adopted, have given her as much as she's given them. "I need them," Benzakein explained to WTMJ. "They keep me grounded still."
Her blended family now includes her two biological children Eli, age 14, and Brenna, 9, as well as the two sets of newly adopted brothers. Will, 18, Carter, 14, Sidney, 13, and Markell "Buddy," 8, are biologically related and managed to stay together thanks to Benzakein. The younger part of her crew are another set of brothers, Kendrich, 6, and Terrell, or "T.J.," 4, who arrived in 2015.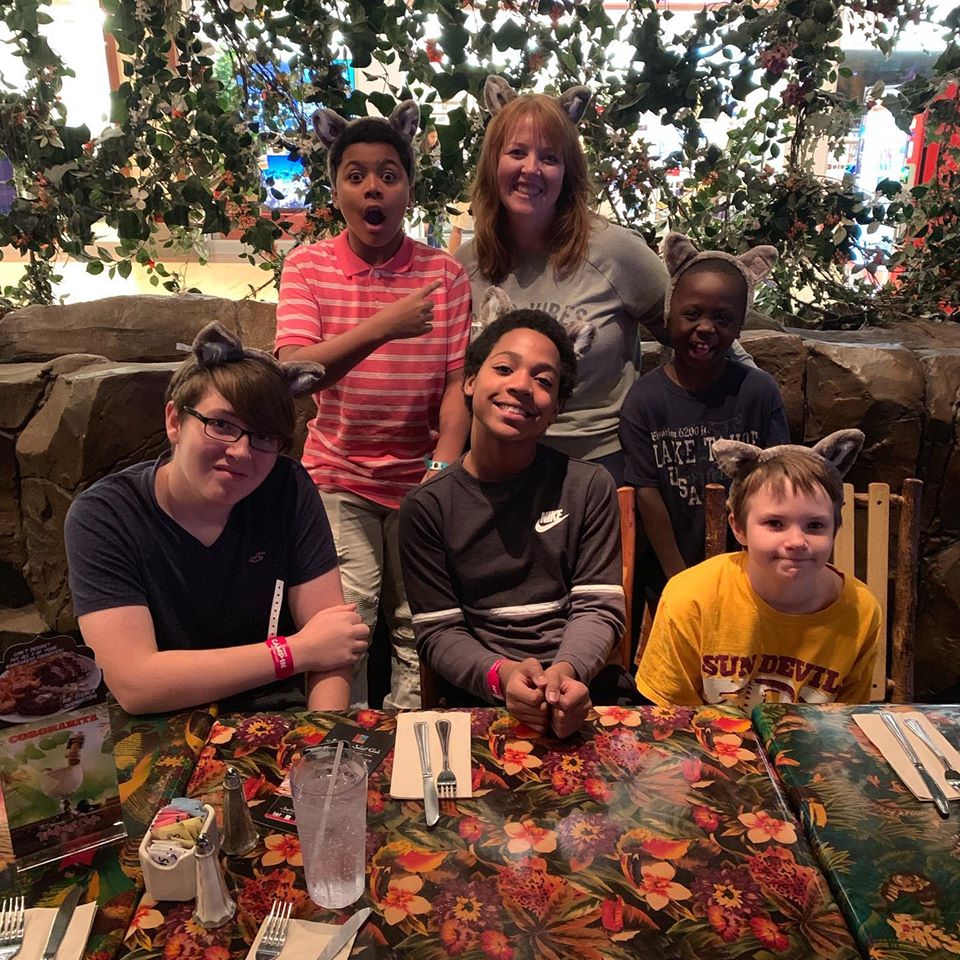 For the older kids, who were more aware of the stakes of the adoption ceremony, they were nervous but pleased with the results. As 13-year-old Sidney said to WTMJ concerning the adoption ceremony, "I was surprised I made it through." Judge Mark A. Sanders asked Benzakein if she thought she could be a good mother to all these children, regardless of where they had come from. She accepted the challenge.
Sidney's feelings were echoed by all of the children when he said, "I'm just glad I'm in a good situation." As for Benzakein, she feels that taking care of all these kids has given her true purpose. "Everybody tells me how lucky these kids are and what a good thing I did," she told TODAY, but she believes she is the real beneficiary.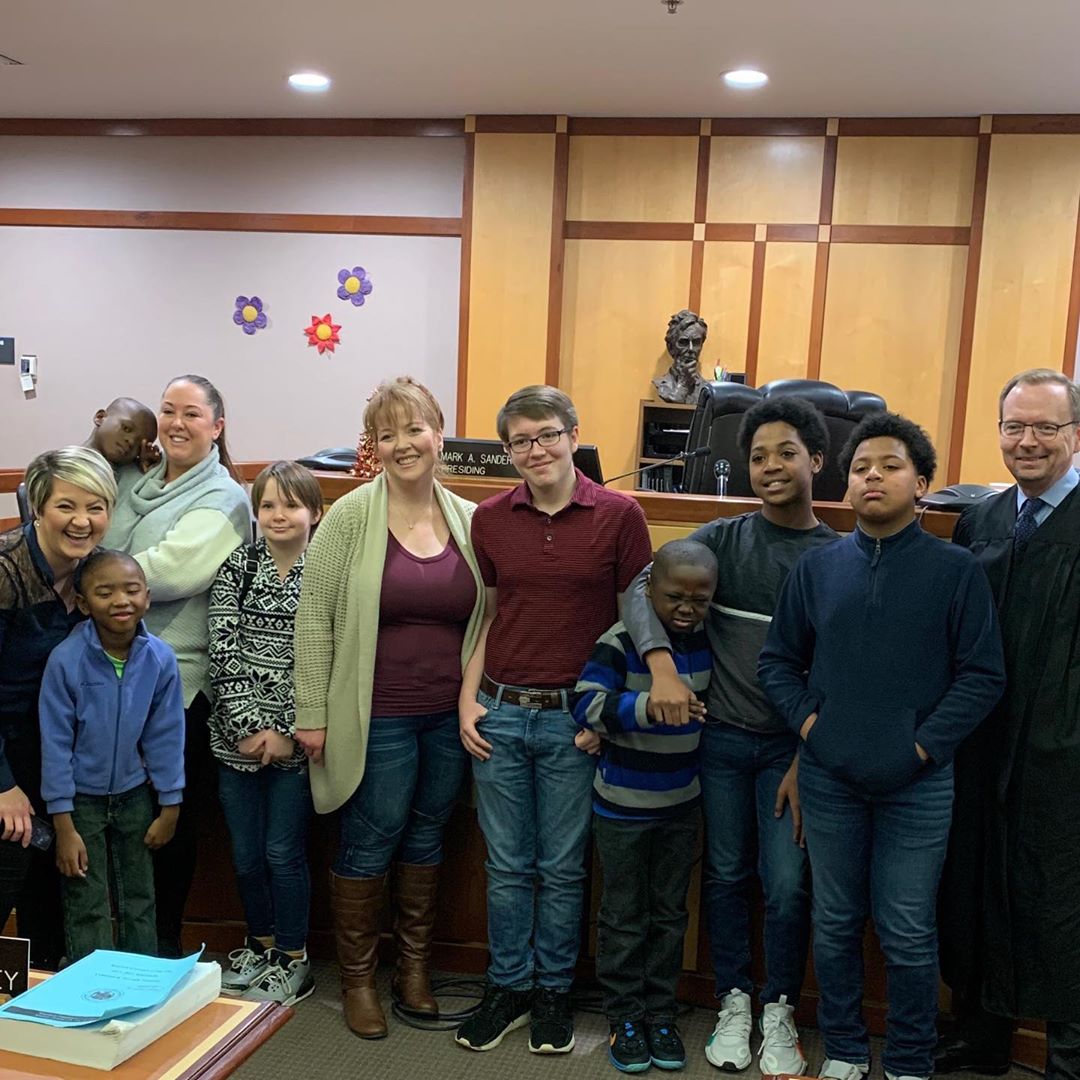 Now that things are official, not much is going to change for the Benzakein family. "We have fun here. It's total chaos in a good way," the overwhelmed, but energetic, mom told TODAY. "They have a safe place where they can screw up and make mistakes and laugh and joke and poke fun of each other."
While Benzakein was never waiting for the courts to tell her that she had a family, having the judge make it legal meant a lot. "[N]ow, no one can tell us we're not," she said.