Keen to support his wife and her passion project of redesigning clothes, a husband transformed an old rusty camper into a beautiful, fully functional sewing studio. His wife, bowled over, now has the space she needs to design.
"My husband, Bob, was going to build me a small building to use as my studio, but with the price of lumber, we held off," Bridget Erickson Flory told The Epoch Times. "Then I thought of taking a camper and gutting it."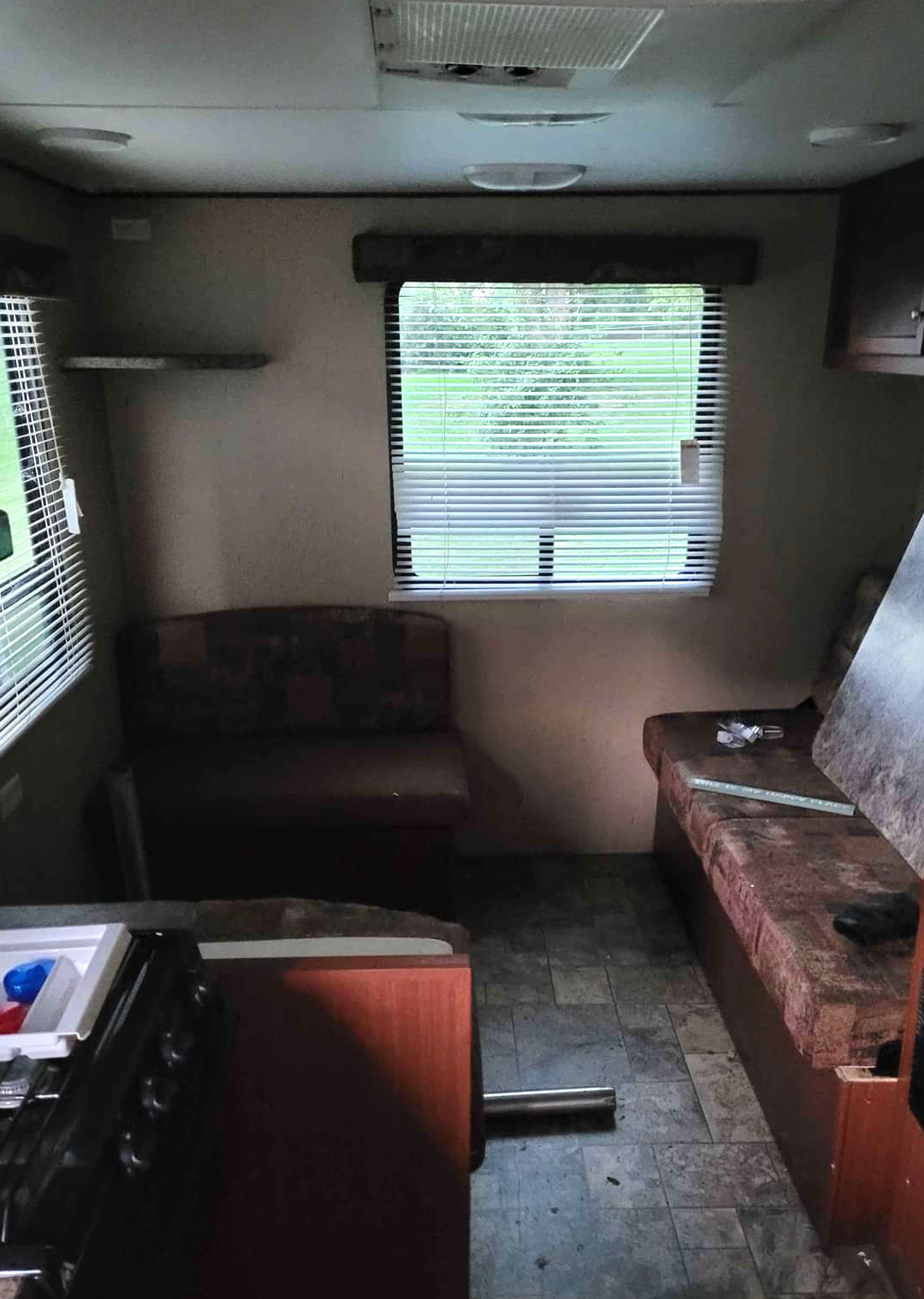 Bridget and Bob, from Tennessee, found a camper with a decent outside structure but had to contend with immense internal damage since the windows had been left open for two years.
Nonetheless, they were excited to bring the camper home and get to work.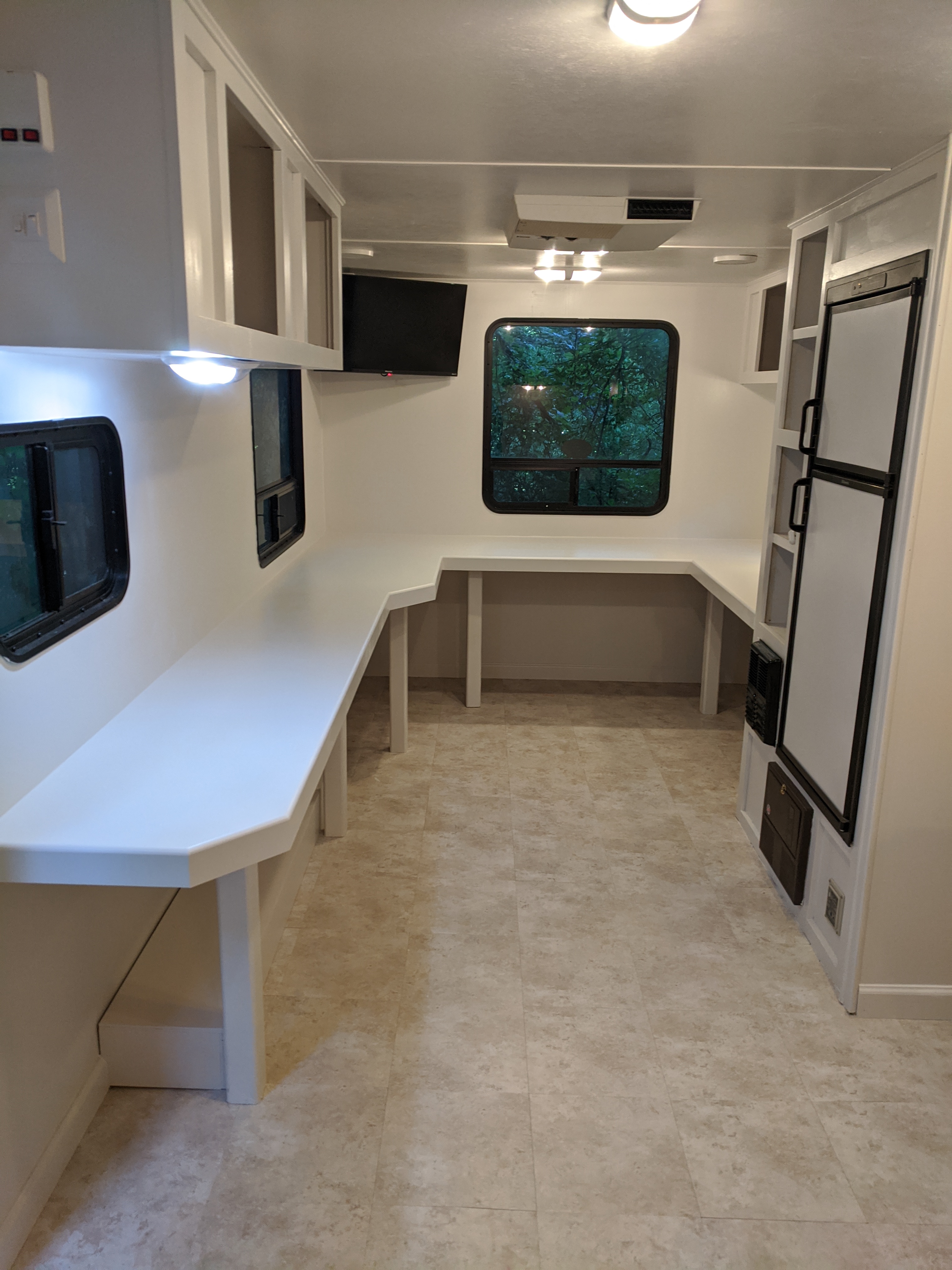 "It did take longer than we thought it would," said Bridget; "as we kept gutting out the inside, it revealed more and more destruction from all the water that had accumulated."
It was so damaged, she recalled, that when pulling up the floorboards, they discovered the insulation was still soaking wet. They purchased a dehumidifier and ozone generator to extract the excess moisture and kill mold and mildew. Next, Bridget—who started her company Land of Bridget in 2013—mapped out her ideal design for counter space and storage.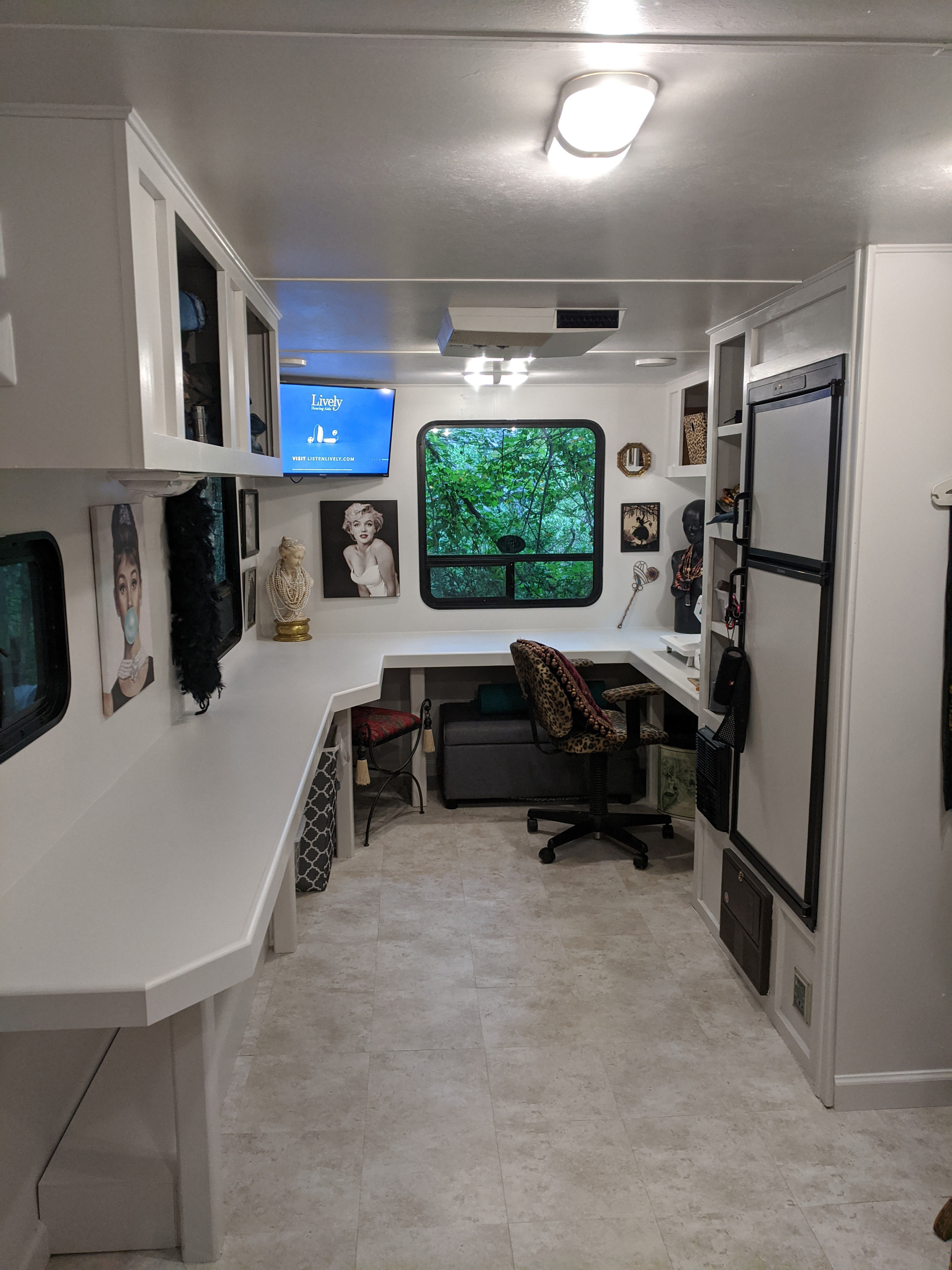 "I have an abundance of different materials," said Bridget. "It was really necessary to have everything at my fingertips to design with, and with the new studio being separate from the house, I could work at any time."
Additionally, she also has a mannequin there that she has made from two pillows and a bra that she duck-taped together, then decoupaged.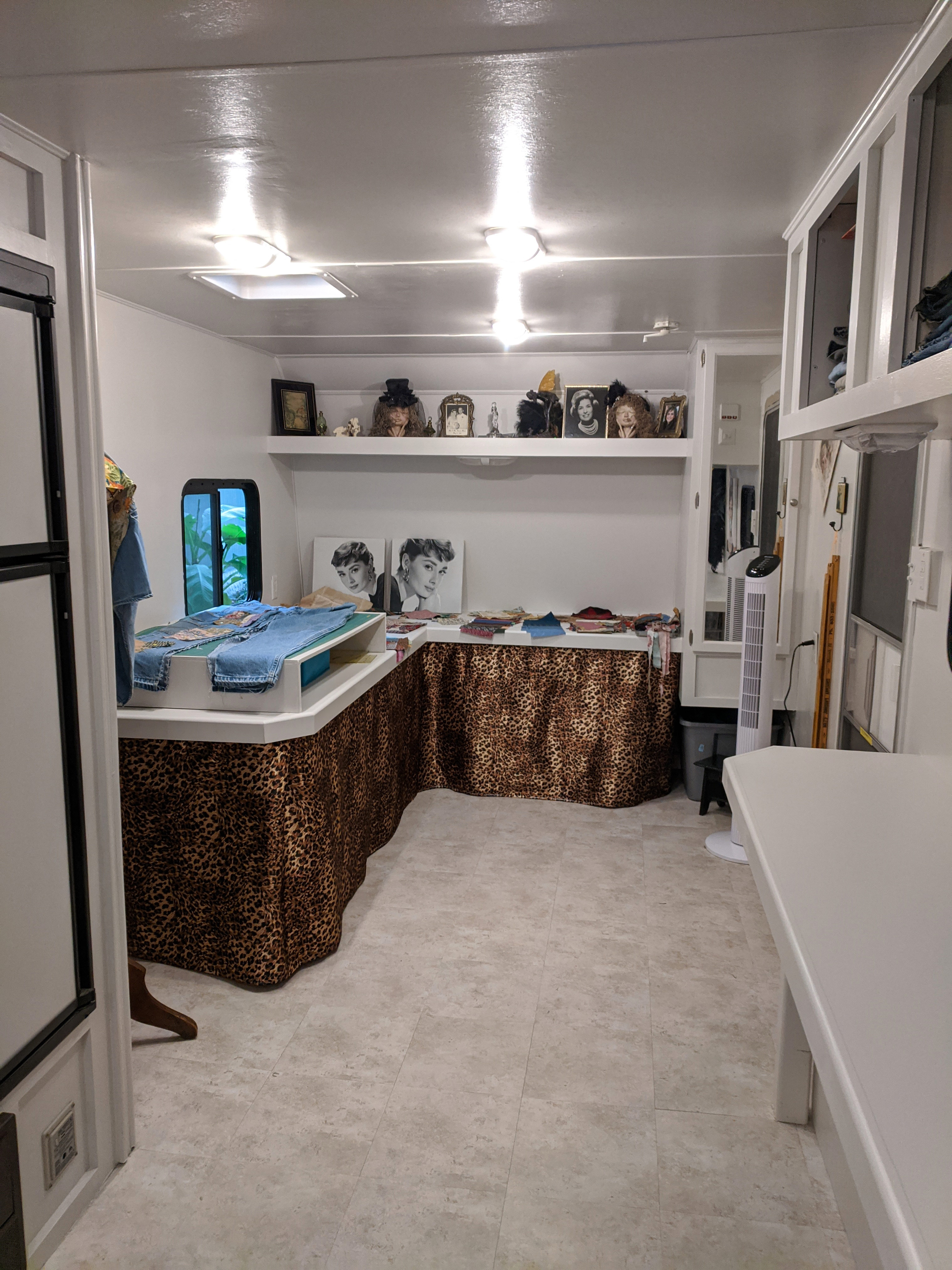 Once the camper was gutted and the mold and mildew eradicated, Bridget felt as though the creative part "flowed." Bob laid 12-by-12 tiles, built counters and shelves for Bridget to store and display her work, and painted the walls, ceiling, and fittings bright white for a clean, spacious look.
Delighted by her "perfect" studio, Bridget shared photos with the members-only Facebook group Upcycle and Repurpose to share Bob's handiwork with others.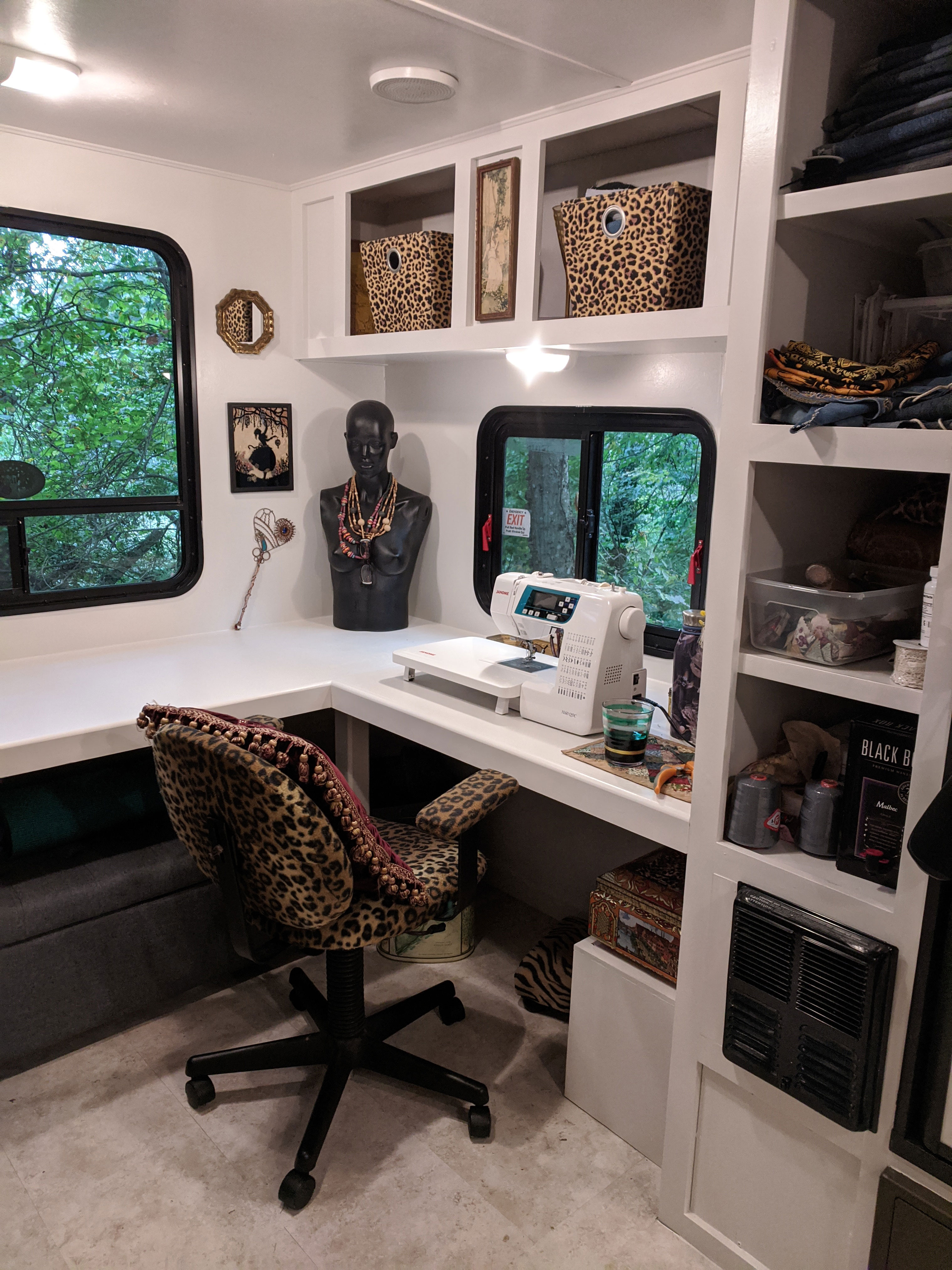 "The reaction was unbelievable!" she marveled. "Over 3,300 reactions and hundreds of comments … Bob is truly an amazing carpenter; he is able to have an idea and make it happen."
Bridget and Bob, who met through friends and married on St. Patrick's Day in March, already have the ultimate couple's project under their belt, and the perfect space for Bridget to indulge her love for upcycling in peace.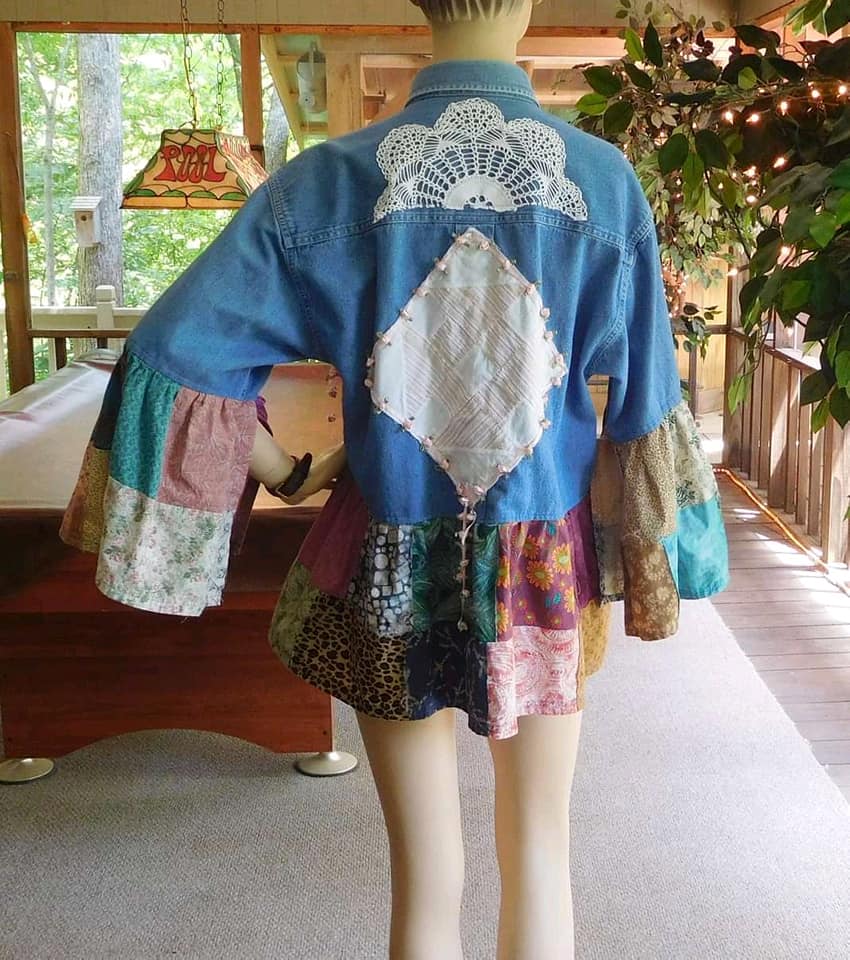 Share your stories with us at emg.inspired@epochtimes.com, and continue to get your daily dose of inspiration by signing up for the Epoch Inspired newsletter at TheEpochTimes.com/newsletter