Billy and Nellie Jones were born just four days apart in 1920. They met, married, and have so far enjoyed almost 80 years of shared bliss. On Aug. 8, 2020, the Joneses celebrated their 100th birthdays together.
The couple's extended family and friends organized a parade of well-wishers to ring in their milestone birthdays, plus a buffet for close family. During the celebrations, Billy and Nellie exclaimed to WJCL, "We feel very blessed."
Billy celebrated his centennial on Aug. 7; Nellie's birthday arrived four days later, on the 11th. The couple share three sons, six grandchildren, and nine great-grandchildren.
Footage from the couple's birthday parade shows Nellie in a pink tiara and sash, smiling widely and waving at the passing well-wishers. Billy sits beside her in a blazer and baseball cap, printed with the slogan, "100 never looked so good."
Directed toward the Joneses' abode by a line of colorful balloons, birthday "guests" drove past the couple bearing messages of love and congratulations for their 100-year-old friends—either scrawled on their vehicle windows or painted on hand-held banners. The Joneses looked on from lawn chairs with great pleasure.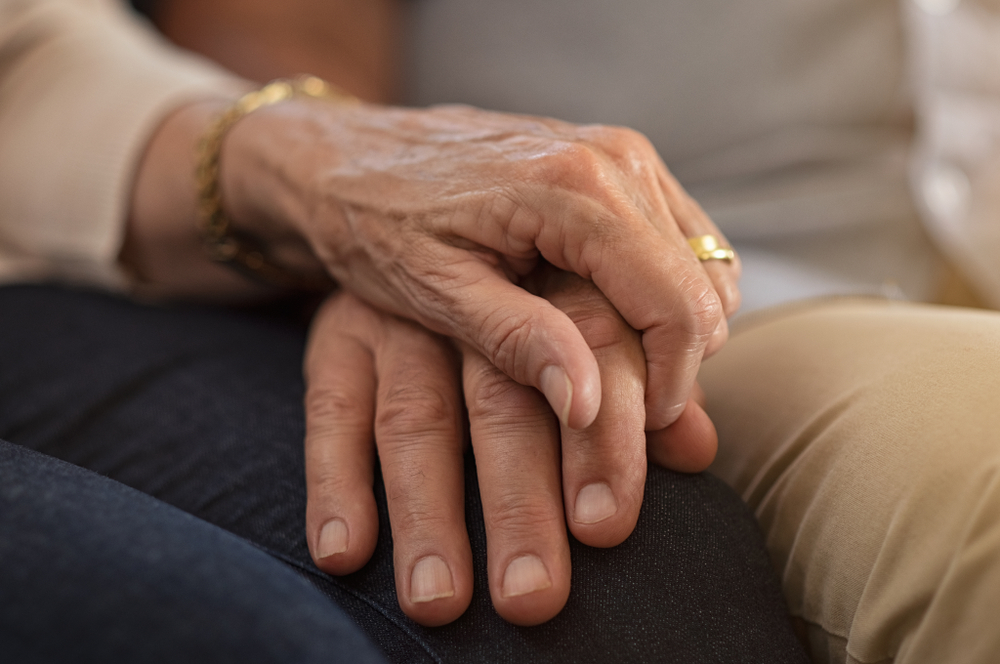 Some parade guests even zoomed by on golf buggies or bicycles, adding color and whimsy to the tight-knit neighborhood's celebration; the Joneses have lived in their Savannah, Georgia, neighborhood since 1958.
"Very, very loved, for somebody to do all this work," Nellie later reflected, speaking to WTOC. "I'm speechless too, not speechless that they love but that somebody would go through all this trouble."
Billy affectionately referred to his wife as "the same girl as a teenager in high school." As for marrying his high school sweetheart and fast-approaching 80 years together, Billy added, "Can't beat that."
The couple's daughter-in-law, Anne Jones, attended the party and said that the popular centenarians adore people. "They have always been very generous," she shared, crediting her parents-in-law for teaching the extended family love, honor, and character by example.
"We've all been together today which has been a blessing," Jones told WJCL, "and we're just so thrilled we could celebrate with husband and wife."
Billy credits work and worship as the key ingredients for a long and happy life. "All I know is, work hard, whoever you're working for as an employee," he advised, "go to church, love the Lord … because He's the one taking care of us."
The United Nations expects the number of centenarians in the world to rise from 573,000 in 2020 to approximately 3.7 million—an eightfold population increase—by the year 2050.
There are currently 2.2 centenarians per 10,000 people in the United States. By 2050, China is expected to boast the largest centenarian population, followed closely by Japan, then the United States, Italy, and India.
The oldest living couple in the world as of 2020, according to Guinness World Records, married in 1939 and have amassed 212 years of life on earth between them: John Henderson, 106, and his wife, Charlotte, 105, live in Austin, Texas. John's secret to health and longevity, much like Billy Jones's, is simple: be moderate and be cordial.
Ahead of the couple's 80th wedding anniversary, John shared his best insight with CNN. "Live life in moderation," he advised, "and be cordial to your spouse!"
The Hendersons celebrated eight decades of marriage on Dec. 15, 2019.
We would love to hear your stories! You can share them with us at emg.inspired@epochtimes.nyc