In the hierarchy of Thanksgiving pies, pumpkin reigns king.
But there's a world beyond pumpkin pie—and pecan and apple, too, for that matter. In fact, when I asked a trio of pie experts about their holiday pies of choice, they all rooted for unexpected underdogs. Not a can of Libby's in sight.
Here, the pros share the stories and recipes for their favorites, plus their best tips and tricks for pie-making success. As you plan the menu for your own feast, consider giving these lesser-known classics a little love. 
A Soft Spot for Sweet Potato
At Petee's Pie Company, the beloved New York City pie shop, Petra "Petee" Paredez and her team bake upwards of 8,000 pies in the week leading up to Thanksgiving—browned butter honey pecan pies, Hudson Valley apple pies, their famed salty chocolate chess pies, and of course, the traditional pumpkin.
But on Thanksgiving Day, after they finally close their doors, "I bake off an extra big sweet potato pie to take home," Paredez said. "It's a very autumnal, traditional comfort food, yet we sell so few in comparison to pumpkin, apple, and pecan. People have no idea what they're missing!"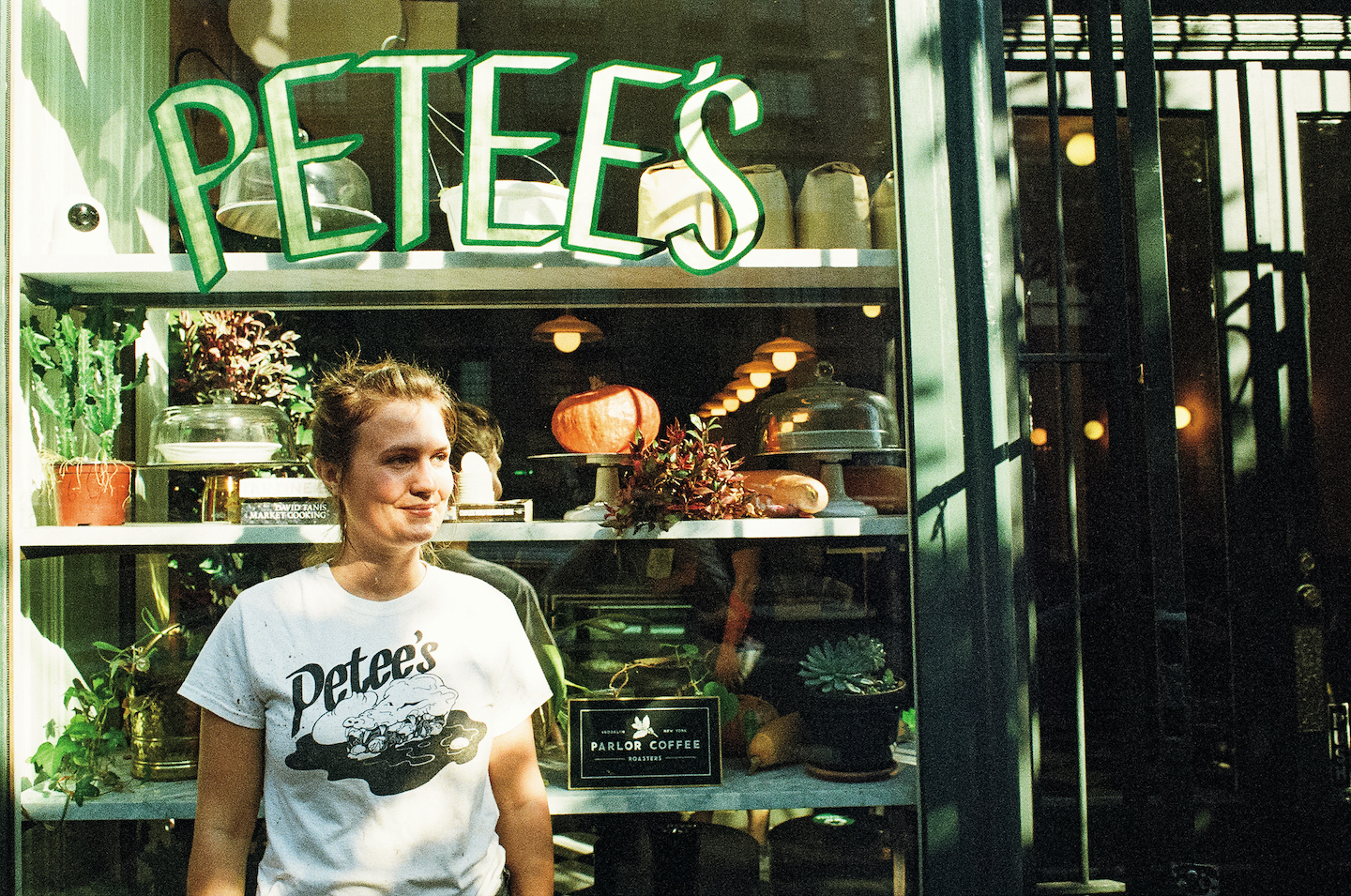 What they're missing, exactly, is a luscious custard pie where "the rich, deep, molasses-y flavor of the sweet potatoes really comes through," Paredez said. The trick is in fully developing that flavor by properly roasting the sweet potatoes—in their skins, at high heat, "until the starches break down and they're super soft and squishy, and they start to caramelize." It's something she learned from her father, who often prepared sweet potatoes for their family dinners.
Before moving to New York and opening her own pie shop with her husband, Paredez grew up in a pie-baking and farming family in Virginia, where Mom's Apple Pie Company, the family business her parents started in 1981—four years before Paredez was born—is still going strong. Her father and brother grow sweet potatoes on the family farm, which they use in their sweet potato pies.
At Petee's and at home, Paredez is committed to sourcing seasonal ingredients from local farms, but she does make the occasional exception for family. "I love using my family's sweet potatoes in my pies," she said. "I usually take at least one trip down to Virginia and fill up my car with sweet potatoes to bring back to New York City."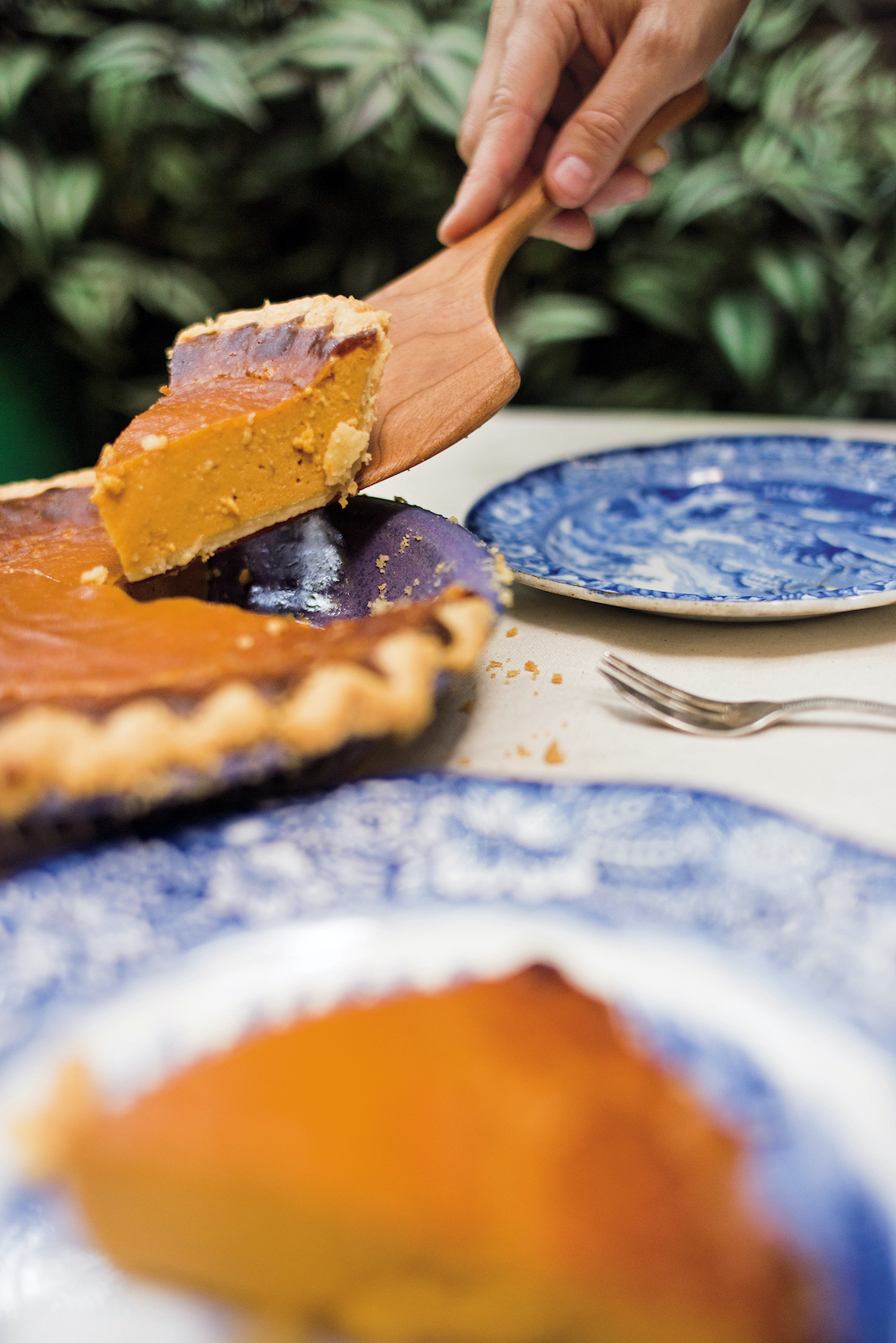 Petra Paredez's Pro Pie Tips
Chill out: "Freeze your flour before you get started! This will let you use a high ratio of butter to flour and water, for an extra flaky and flavorful crust." 
Season well: "Most pie crust recipes advise mixing salt and sugar in with the flour, and using ice cold water (but too much of it). Dissolving sugar and salt in a small amount of hot water, then chilling it until it's ice cold before adding it into your butter and flour, ensures that the crust consistently seasoned. I suspect it reduces gluten formation as well."
Protect your crust: "While the powerful fans in the convection ovens in my bakeries cook pies uniformly, I find that home ovens aren't so consistent. Using a crust protector is a great way to make sure the crust around the edge of the pie doesn't burn before the filling is finished cooking."
Pears, the Other Fall Fruit
Ken Haedrich loves a good apple pie. In fact, he's written an entire cookbook on them—among more than a dozen others, including his most recent, "Pie Academy," published this fall. 
"But," he revealed, "I actually like pear pies better."
A prolific baker and writer, and founder of ThePieAcademy.com, an online community and resource hub for all things pie, Haedrich typically makes 4 to 5 pies for his Thanksgiving meal each year, a mix of old favorites and new combinations. There's always room for a pear pie.
"I just think pears are perfect," he said. "I think they have a better flavor [than apples], for the most part—they're certainly more aromatic and almost more floral, in how they smell and taste." Baked into a pie, their juicy, buttery flesh turns meltingly tender.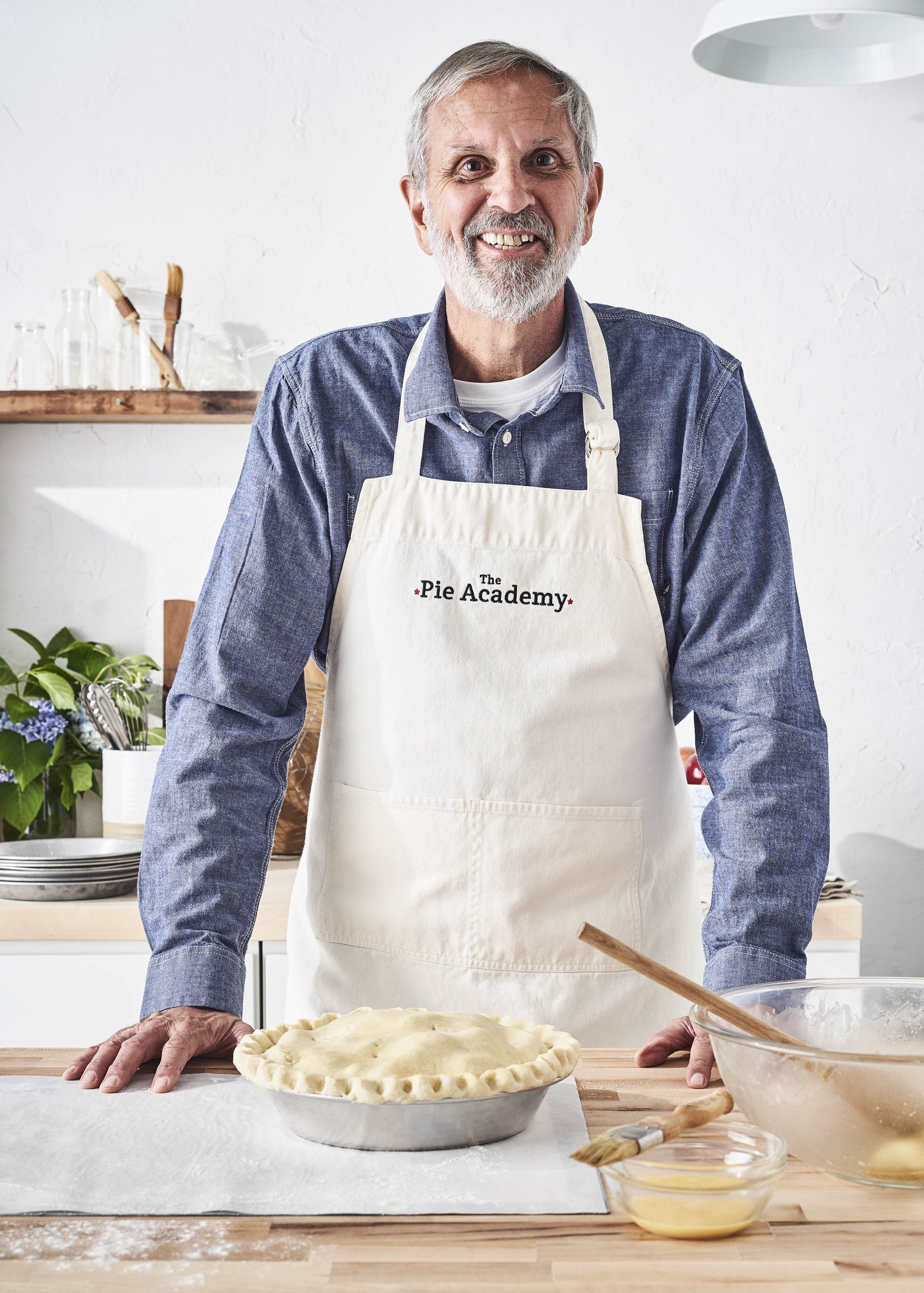 Haedrich suspects his love affair with pears traces back to his childhood, when his mother would often turn to the fragrant fruit when he and his six siblings wanted something sweet. 
"My mom was a good cook, but she never really made fancy desserts," he said. "Very often for dessert, if we wanted something, she sent one of the kids down to the pantry to get a big can of pears, and we'd get half a pear and syrup. I just loved them, and I've loved pears ever since."
Nearly any variety of pear works in a pie, provided you wait until they're ripe and juicy, Haedrich writes in "Pie Academy." Pears are picked when mature but unripe, and usually sold that way, so plan to give them some time. He recommends putting them in a brown paper bag on your counter and checking daily; when they "yield to medium finger pressure," they're ready.
In the book, Haedrich includes no less than eight pear pie recipes. An all-pear number with maple syrup and candied ginger is a standout, but the humble fruit plays well with others, too: Haedrich enjoys mixing them with raspberries, cranberries, dried figs, or, yes, apples.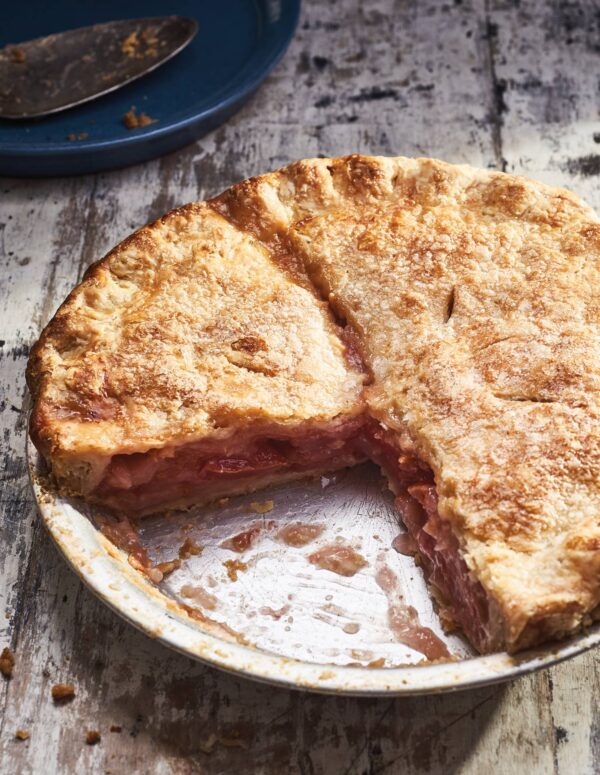 Ken Haedrich's Pro Pie Tips
Fat and flour: "My old friend and mentor Marion Cunningham used to say to cut the fat into the flour until everything looks like it has been touched by the fat. That's a good way to judge it."
Learn to feel: "Knowing how much water to add to the crust is a little bit tricky, because you can't really describe that; it's one of those things you can only really learn by doing. Use a recipe as your guideline, and then go from there to try to develop a feel for it. Add liquid until your dough no longer has a lot of dry streaks in it and it's crumbly. If you add too much water, it's going to feel damp and actually wet; you want to avoid going that far."
Don't expect perfection: "The most important piece of advice I can give is to just enjoy the process. You're not going to make a perfect pie the first time out. If you've never made a pie before, it's probably going to be a little bit ugly, but I always say we have to love our ugly pies. I still make them from time to time. I like to say that you can be about 80 percent proficient as a pie maker within a relatively short amount of time, but it's that final 20 percent that we can work on for quite a while, where we learn those little nuances of pie-making."
RECIPE: All-Pear Pie with Maple and Candied Ginger
Consider the Concord
Growing up in a "food-obsessed" family in Kansas, Erin Jeanne McDowell, now a New York City-based cookbook author, recipe developer, and food stylist, has fond childhood memories of "apple, rhubarb, and pecan pies galore," she said. But her favorite Thanksgiving pie—and indeed all-time favorite pie—came to her later in life.
"Every year since I first tasted concord grape pie, it's [been] my Thanksgiving go-to," McDowell said. "I had never even tasted fresh concord grapes until my early 20s. It's a fruit that is meant to be wrapped in a flaky crust and baked into a pie."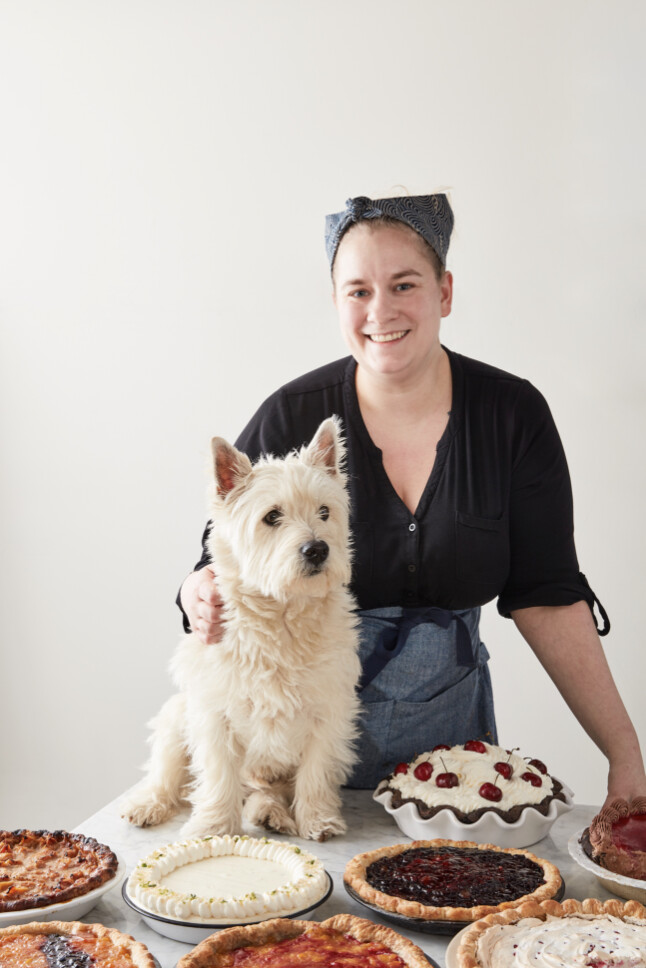 Most recognizable in grape juice or jelly form, concords are sweet and tangy, with thick, dark purple skins. Eaten fresh, the juicy pulp squeezed from their skins, they're nature's autumnal candy. They come into season in New York's Hudson Valley in September and early October, so McDowell typically makes and freezes the filling in advance. (If fresh grapes aren't available, she suggests using high-quality grape jam or jelly instead.) 
Since she discovered them, concord grapes have become McDowell's favorite fruit for pies—double-crusted, meringue-topped, frangipane-layered, or, as in a recipe in her new cookbook, "The Book on Pie," translated into adorable, sugar-encrusted hand pies.
"What's crazy about this particular pie is that it isn't one of the ones I have fond childhood memories of," McDowell said. "This was a new type of pie to me as an adult, and that's part of what made it special. Tasting something brand new for the first time and deeply loving it, then finding more people to share that gloriousness with—that's a huge part of what I love about baking and cooking."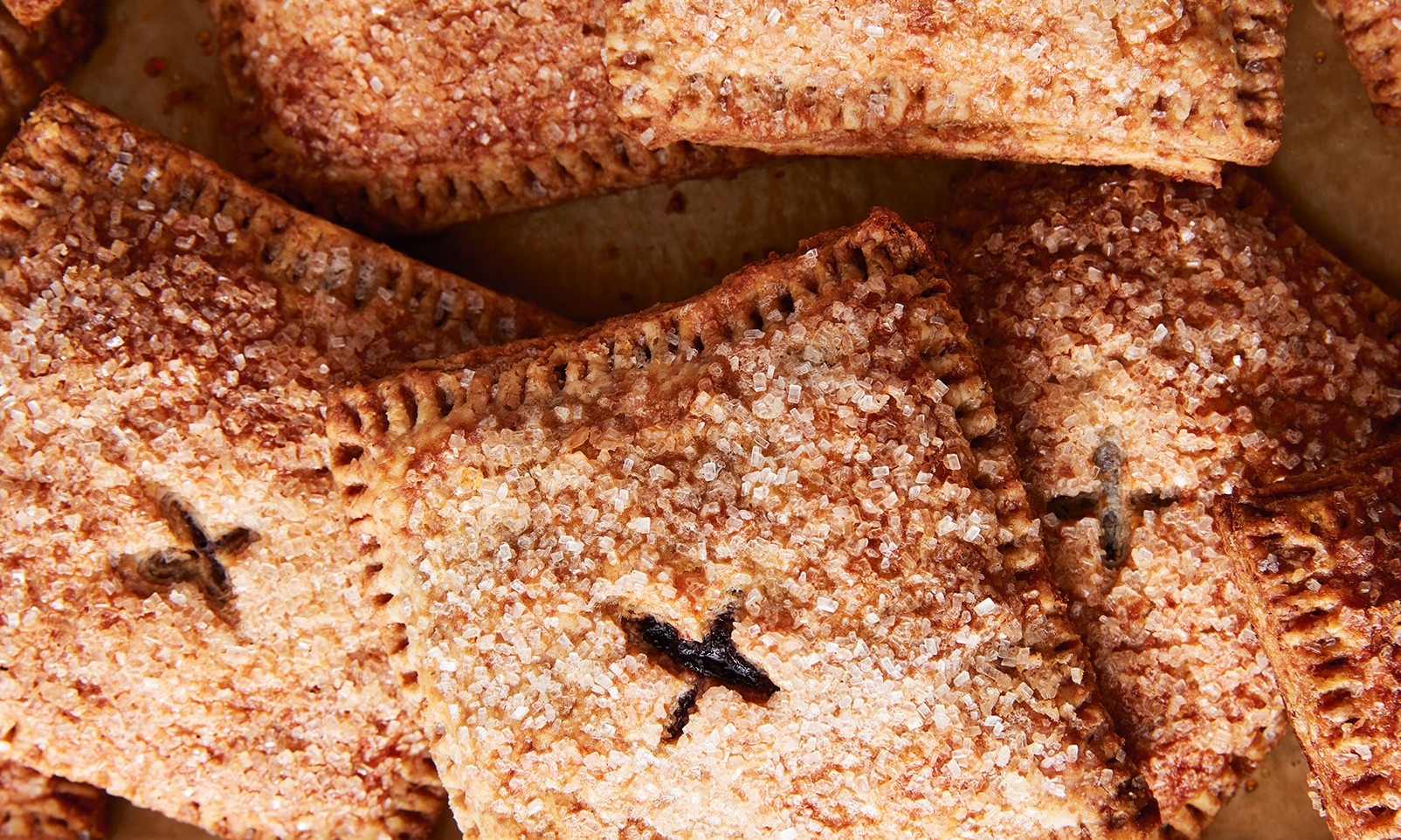 Erin Jeanne McDowell's Pro Pie Tips
It's all about hydration: "Too little water, and your dough will be crumbly and dry, and crack when you roll it out. Too wet, and it might bake up tough and overly crisp. Just right, it will be tender and flaky—so take care when adding that water."
Be patient: "Pie defies impatience! Don't be tempted to skip steps that require chilling, resting, or cooling. It can be helpful to break the process up a bit: make the pie dough one day, then the filling the next."
Be creative: "Why do cakes get to have all the decorating fun? Pies are a ton of fun to gussy up, whether with a lattice crust, a toasted meringue topping, or a sifting of sugar."