Maximum impact for minimum effort is something every busy home cook can get behind. For Ali Rosen, who is a mother, full-time journalist, and host of the show "Potluck With Ali Rosen," her modus operandi is making impressive-looking dishes with little effort.
By her own admission, she is somewhat embarrassing (to her husband, at least), in that she'll take compliments for a beautiful dish and shoot right back with how it took her just 20 minutes to prepare. Her latest endeavor, the new cookbook "Bring It! Tried and True Recipes for Potlucks and Casual Entertaining," to be released on March 13, is based on a realistic look at the time restraints that home cooks face.
In the landscape of cookbooks, there are recipes where dishes might not look complicated, she said, but where, just for the prep, "you're chopping forever."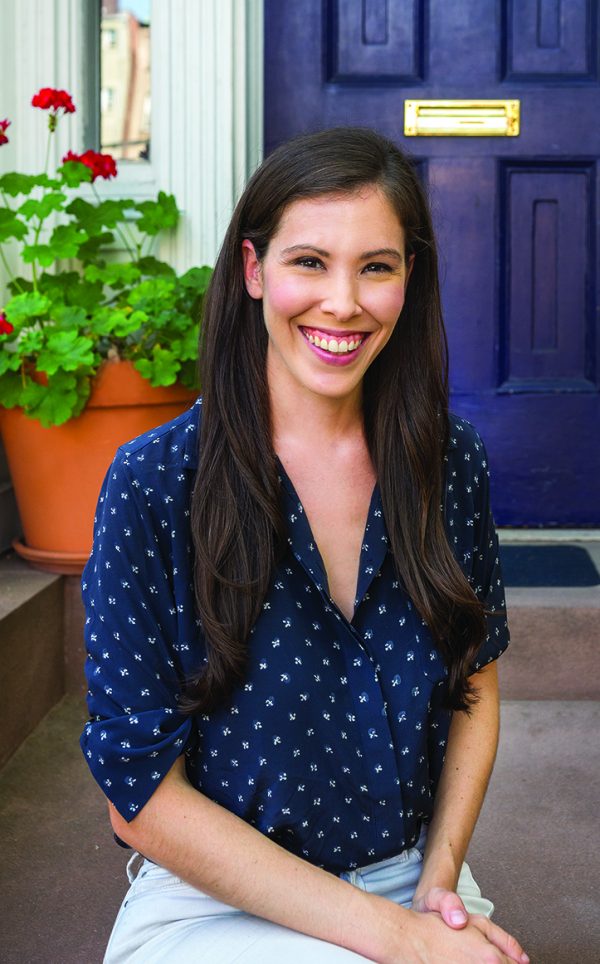 Instead, Rosen's recipes are unfussy, with many taking less than half an hour to whip together. Many others can be prepped ahead of time. Not only that, but they are portable, which makes them suitable to bring to social gatherings—whether a potluck or a picnic in the park.
It's not unusual either these days, as she said, to bring a dish to a party, even when you're not expected to. "Dinner parties have evolved. … We just live less formally now."
But there are a few potential pitfalls to think about when transporting food. "The biggest is not thinking about residual heat," Rosen said, who recommends undercooking a dish a bit, as it will keep cooking on the way to the party. It's also why she favors dishes that can be served at room temperature.
Dishes to Impress
If you're looking to impress with a dish that's not only elegant and delicious but also easy and fast, try Rosen's Cherry Tomato Tart. It is ridiculously simple to prepare—grab a store-bought pastry shell, and the most active part might just be chopping the onions and garlic. The umami from the parmesan and tomato melds beautifully with the layer of caramelized onions underneath.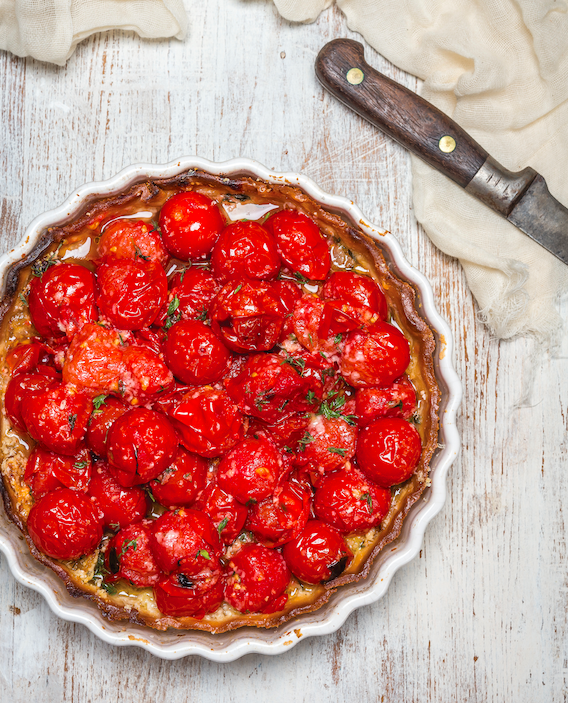 Another is the Ginger Beef—you need only pan-fry the steak and make a bold, flavorful sauce that includes aromatics such as ginger and scallions.
These dishes taste and look impressive, as if you had slaved over them. No one has to know how easy they were to make—unless, of course, you choose to embarrass your husband and tell.
See also: Ali Rosen's Shaved Carrots Salad