Nothing compares to a walk in the Tuileries Garden when its beautifully manicured flower beds are in bloom. This was one of our favorite hangouts when we rushed to spend a weekend in Paris at the end of a four-hour drive from Trier, Germany, where we lived for more than 12 years.
The imposing silhouette of the Louvre beckons at the end of the Tuileries Garden with a promise of royal wonder. It's worth taking your time to admire some of the world's greatest masterpieces, and a couple of hours are never enough. Yet, if a weekend is all you have, start your day early and dash through. Then, a break at the busy Terrasse de Pomone for a drink is just the kind of Parisian people-watching experience that sets the mood for more. Don't snack here, though. There's more to discover as you exit the garden, along Rue de Rivoli and its adjacent streets.  
The Louvre is a must-see attraction in the City of Lights ("la Ville des Lumières"), one of the hundreds on an endless list that also includes the Versailles Palace and Musée d'Orsay. But Paris is a living museum of sorts—there's wonder around every corner, from chic brasseries, cafes, bakeries, and fine dining establishments, to monumental architectural landmarks that will take your breath away, hundreds of galleries, and world-class shopping.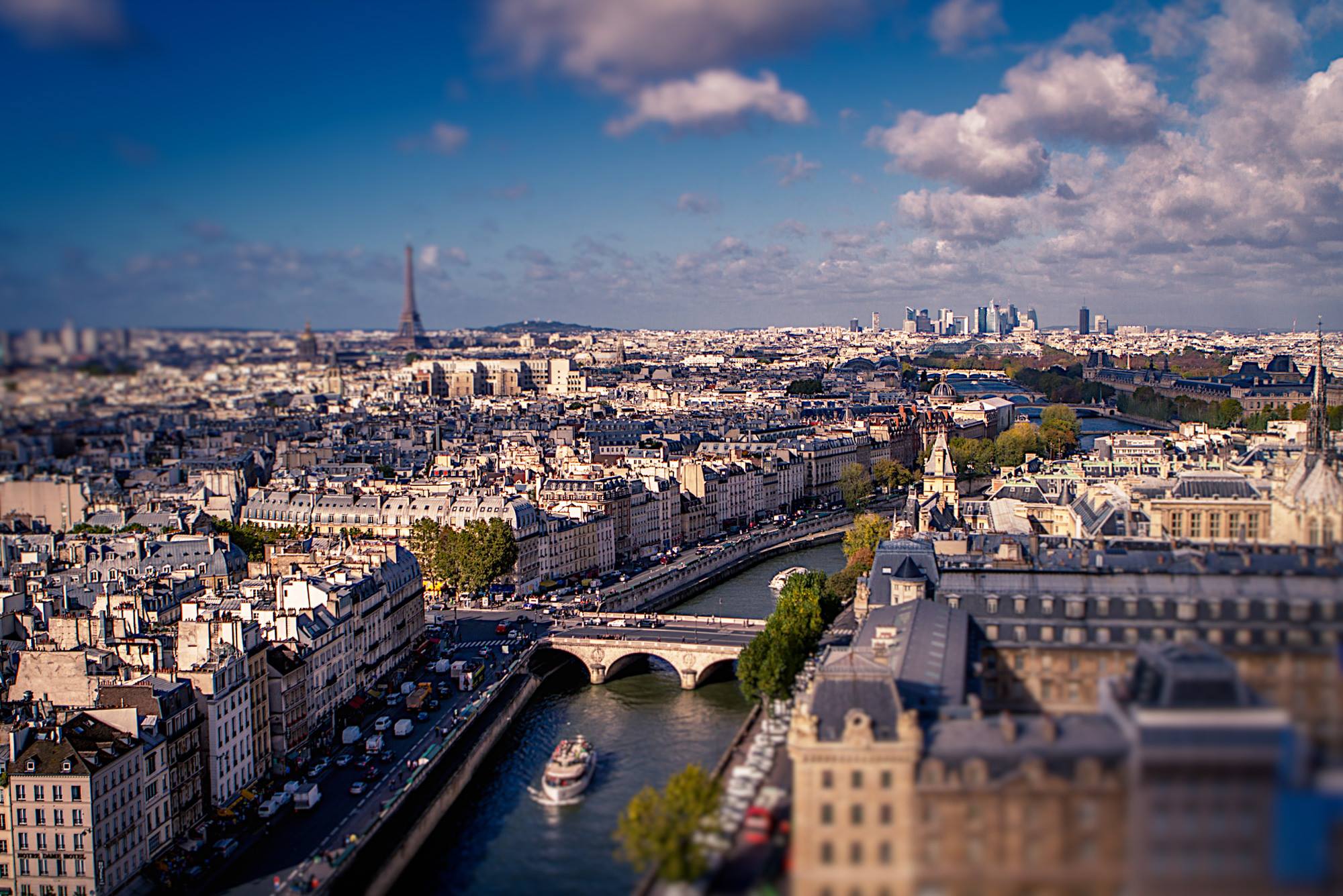 On a two-day romantic trip or first-time visit to Paris, you'll fare well by soaking in the city's atmosphere. Find the right area to stay in, since walking or short bus or taxi excursions help you make the most of your time. Unless a hectic scramble is your thing, here's how we fell in love with the city Ernest Hemingway called a "moveable feast." 
Where to Stay
For those who've never visited Paris, there's no such thing as a "budget" hotel. Even the Airbnb offerings seem to be priced like luxury digs, at least the ones in good neighborhoods. There is good news, though. The boutique hotels on either bank of the Seine manage to cram a lot of comfort into former Paris townhomes and villas transformed into chic four-star accommodations. For first-time visitors the best advice we can give is for you to remember that Paris is all about where you stay.  
On our first weekend trip to Paris, we stayed in the Latin Quarter, or the 5th Arrondissement. This area of Paris is one of the most affordable and appealing since several famous landmarks, including the Panthéon and the Luxembourg Gardens are a few steps from the hotels. Exploring the city from the famous Seven Hotel was an experience we'll never forget. This neighborhood is perfect for discovering hidden gems very few short-term visitors ever enjoy. If you stay in this part of the city, we suggest you just walk and get lost. We did on our first visit and found lesser-known gems like Place de la Sorbonne, where the real spirit of Paris glows brightest about midnight.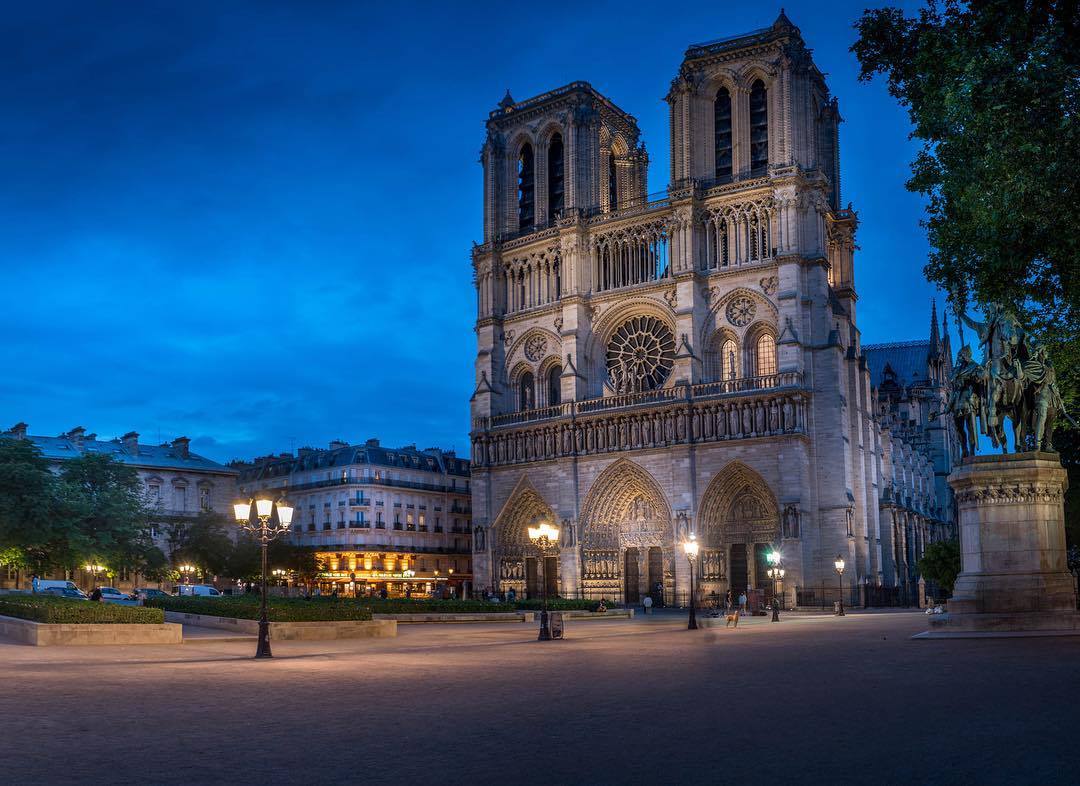 On subsequent visits, we stayed in Saint-Germain-des-Prés, or the 6th Arrondissement, as well. Situated just to the west of the Latin Quarter, this funky neighborhood is like a cliché with its rows and rows of chic cafes and galleries. Like its neighboring areas, this quarter is perfect for walking to places like Luxembourg Gardens and along the Quai de Montebello to see Notre-Dame and other iconic landmarks. We spent two nights at the L'Hotel since the great writer Oscar Wilde spent his final days there. As writers, how could we resist? The hotel is a relative bargain among many other choices especially judging the level of luxury you get for the money. Another superb stay in the 6th is Hôtel des Académies et des Arts, which is right around the corner from Musée Zadkine—a delightful gem for lovers of sculpture.
The 7th Arrondissement works best for couples in search of classy accommodations right underneath Paris's most famous icons. A few years back, we enjoyed a long weekend at Hotel Ares Eiffel, which sits underneath the Eiffel Tower. Of course, there are many choices in this area, which is a literal stone's throw from more attractions than we can list. The main thing to remember here, is that rates in this area are substantially higher than others. Six nights with a non-refundable rate in spring run around $1,300, which is in general 10–20 percent more than comparable accommodations in these other areas.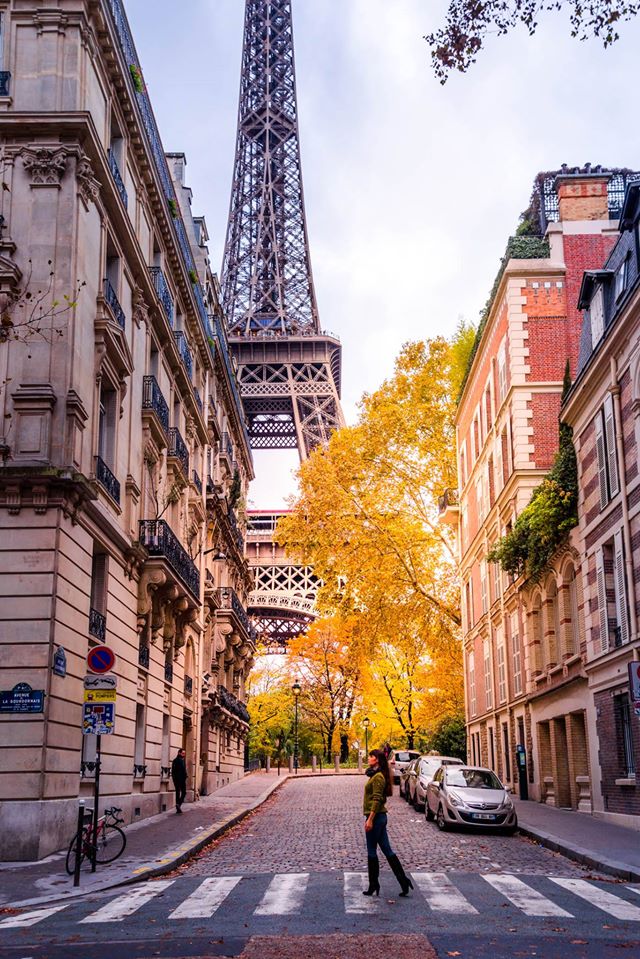 Paris's Culinary Bliss
Many travel experts sing the praises of Paris's art, architecture, and history above all else. But the essence of this fantastic city is the sight, smell, taste, and atmosphere surrounding its food. You'll find almost every iconic Parisian landmark surrounded by delightful culinary sites. 
On one visit to the city, we enjoyed a delicious breakfast at La Crȇperie de Josselin, which is not far from the Montparnasse Cemetery, and a few steps from Hôtel des Académies et des Arts and  Luxembourg Palace (Palais du Luxembourg). For your first morning in Paris, a visit to this Breton-inspired bistro is an excellent place to start sightseeing. Try the galette complète, with ham, egg, and cheese if you are in the mood for a hearty breakfast. 
If you venture a bit north in the afternoon, a late lunch at the famous Les Deux Magots, If you are a writer or artist, the ghosts of patrons like Hemingway, Picasso, and James Joyce will undoubtedly beckon you hither. Dining here puts you in a walking range of Pont Neuf (12 minutes), Notre-Dame (18 minutes), and many other fabulous attractions. Like every other area we love in Paris, this part of town is packed with galleries, shops, nightclubs, and restaurants. It's the perfect place to get away from the more touristy areas while staying close to the city's most popular attractions.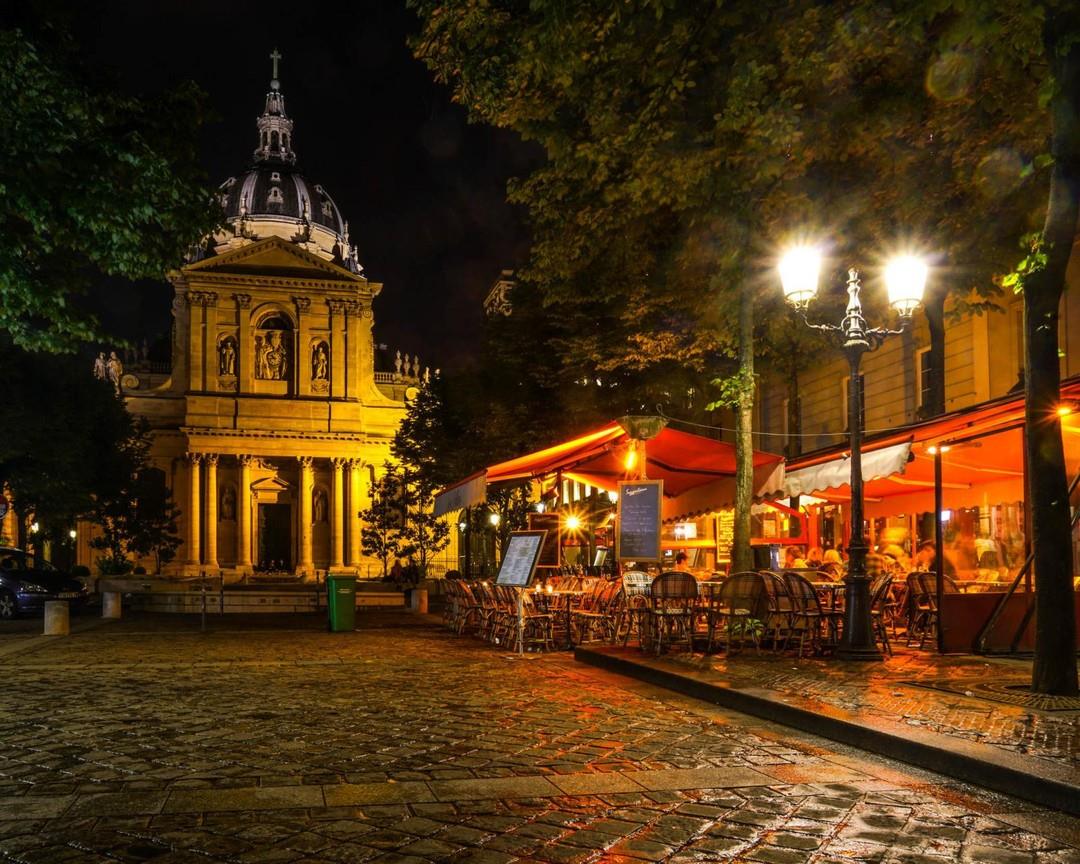 Walking the streets of this neighborhood, you will feel the pulse of the place intensely. Who can ever forget people watching at Marie De Medicis Fountain (Fontaine Médicis) in Luxembourg Gardens, or drinking at an all too expensive Aux Tours de Notre-Dame, right across from Notre-Dame? What an afternoon you will have if you follow this itinerary. 
Even if you've flown into Paris for a day on business, if it's your first time, you have to visit Champ de Mars. Paris cannot be seen in a day, week, or month, but if there's one selfie that's a must, it's the city's most symbolic place. A short taxi ride, bus excursion, or leisurely stroll from most Left Bank neighborhoods, you'll experience one of the most famous places in the world—the Eiffel Tower. This 19th-century marvel is fascinating for many reasons. Standing underneath, or riding the elevator to Le Jules Verne restaurant at the top, it's one of those rare places that injects the spirit of time and place into its visitors. You don't even need to linger here, it'll be branded into your brain on contact. 
Nightfall is served on a silver platter in Paris, and though the days pass all too quickly, somehow, the city is at its best after sunset. We recommend spending your first evening in Paris with Chef Frédéric Anton, for a dining experience of a lifetime in the famous restaurant named for the science fiction genius. The views and the gastronomy are unequaled, but be sure to make reservations far ahead of your visit.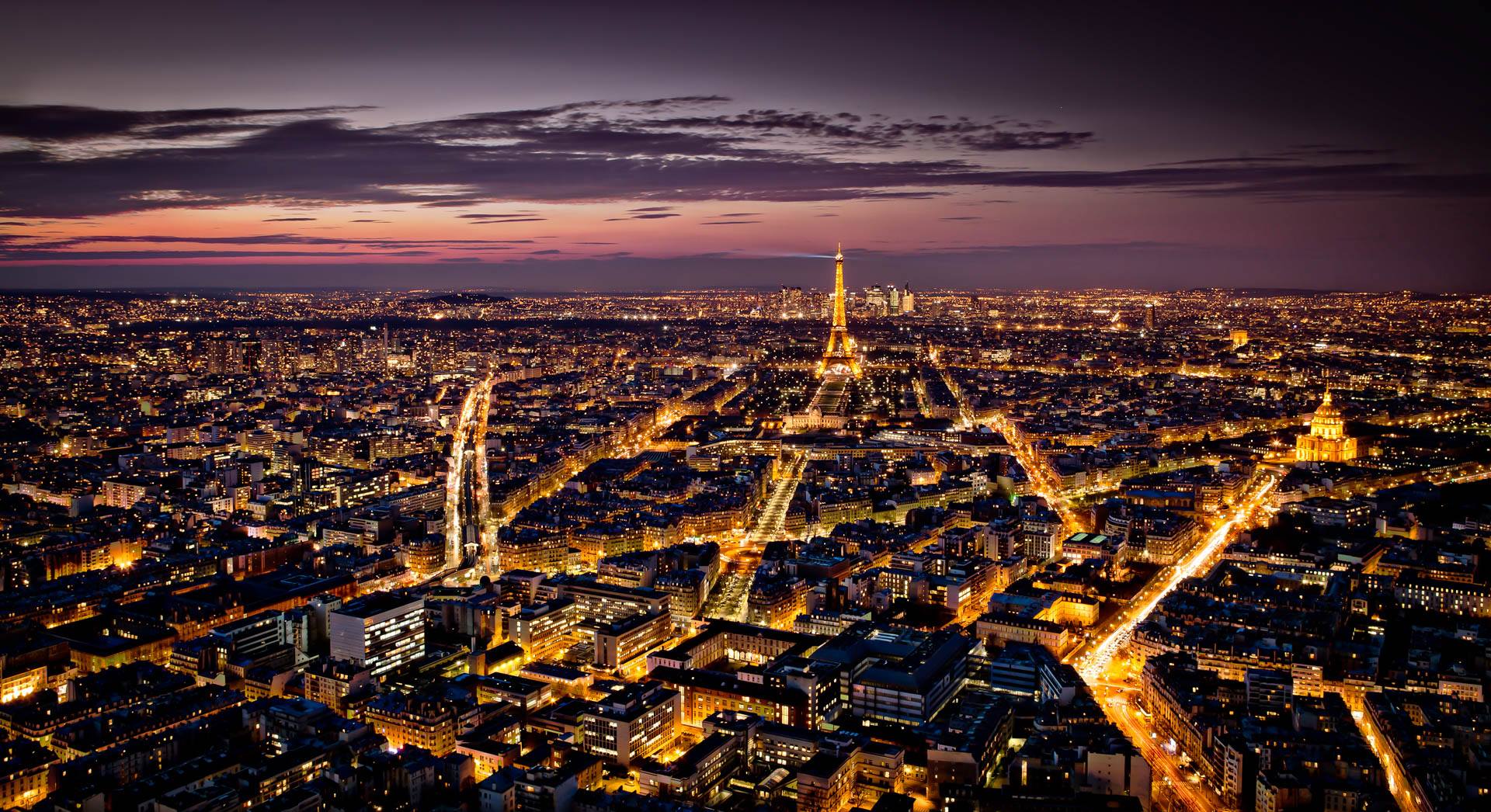 Bouncing Through Paris
Paris is one of those places that fogs the mind with its complexity and scope. No matter how efficient and logical your trip planning is, after two hours in France's capital your schedule will be shattered. This is a good thing, as we discover each time we visit. Our suggestion to get lost walking the streets is a good way to start, but keep in mind that all the treasures of Paris are only a taxi fare away. You should pick and choose a couple of experiences you've always dreamed of. 
On your last night in the city, we suggest you splurge and dine on the finest Paris haute cuisine at Restaurant Guy Savoy. You'll probably find, as we did, that 110 euros a head (about $121), for a starter, main course, and dessert from the à la carte menu is not so expensive considering. After dinner, you'll want to take an espresso at the famous rooftop Café Richelieu-Angelina overlooking the Louvre Pyramid. To finish off the perfect evening on our first trip we took a cliché (but wonderful) Seine champagne cruise.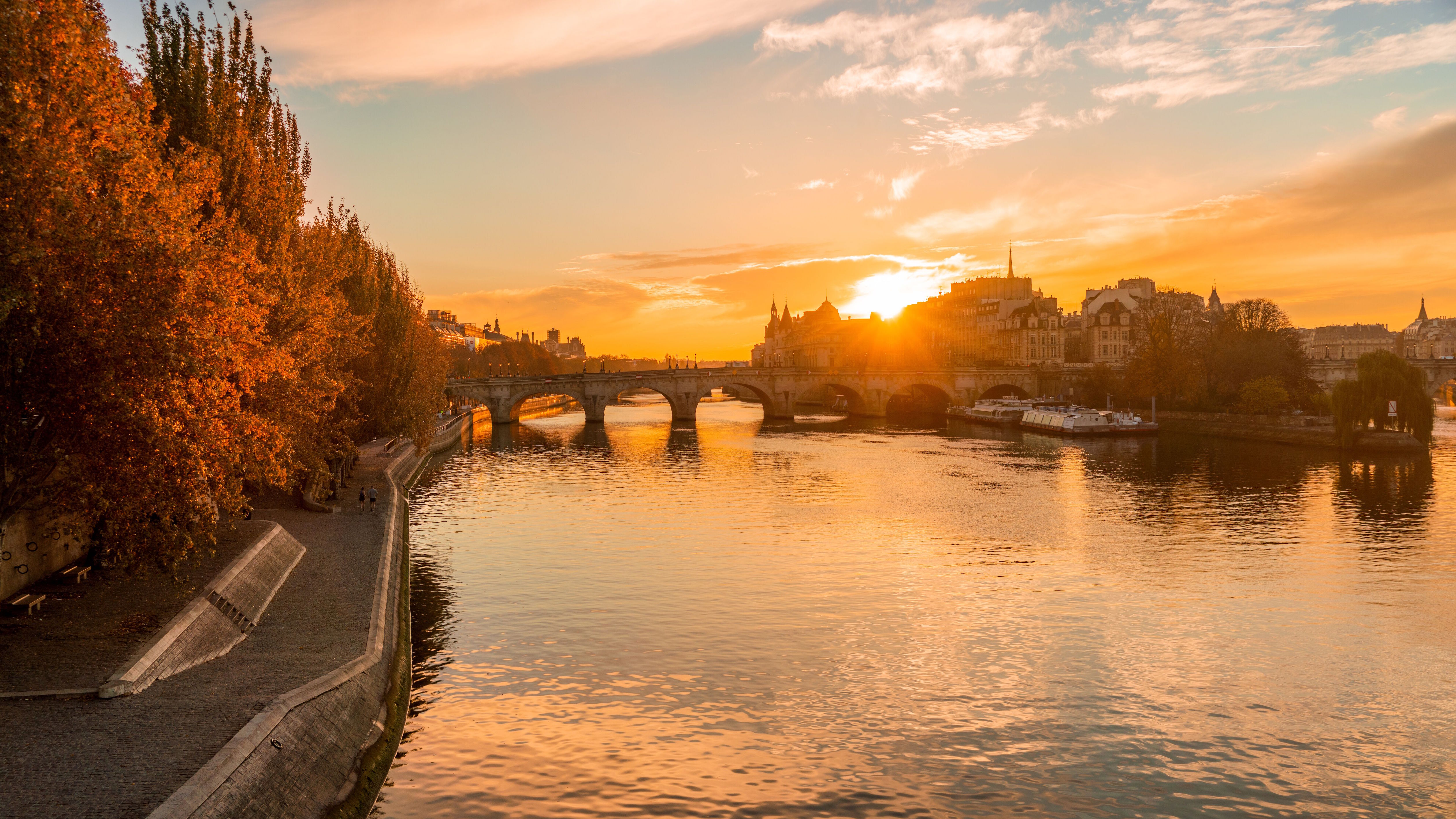 In all honesty, a two-night stay in Paris is a kind of brutal torture unless you manage to get the essence and wonder of the place. Some guides tell first-time visitors they can take it all in with an on-the-run pastry gulp. Sure, you can hit all the high spots, take 50 selfies to show where you were, and then brag to your neighbors about how you were "there" looking at the Mona Lisa, or standing beneath the Arc de Triomphe de l'Étoile—for a second or two. By making a point of having been to Paris, without actually tasting the sweetness of the city, many tourists miss savoring the flavors that should be savored. 
Paris done helter-skelter is not the lasting memory it should be. After all, how many bites do you take to eat the perfect éclair? We take five, every time, exactly. The point is, however, to savor Paris for the memorable dessert it is, knowing the bite sizes matter only a little. 
A former military journalist, Mihaela Lica-Butler is a senior partner at Argophilia Travel News. Besides her work as a PR pro and travel journalist, she spends her time writing children's fairy tales and cookbooks.
Phil Butler is a publisher, editor, author, and analyst who is a widely cited expert on subjects from digital and social media to travel technology. He's covered the spectrum of writing assignments for The Epoch Times, Huffington Post, Travel Daily News, HospitalityNet, and many others worldwide.