This story was last updated in November 2020.
A hospitalized grandfather from Cape Town, South Africa, was treated to a surprise when his whole family showed up for the first allowed visit in two weeks.
However, when the elderly man realized that his wife was also there, he broke down, weeping tears of joy.
The couple, Andrew Hoskin, 70, and Gwen, 73, has been married for 52 years. The clip of their Oct. 18 reunion spread so fast it trended on social media.
"This is true love," reads the caption of the sweet reunion video.
(Courtesy of Aldeano Hoskin)
Hoskin had been hospitalized in isolation for two weeks when his family, including children, grandchildren, and great-grandchildren, arrived at Mitchells Plain District Hospital in Lentegeur, reported Daily Voice.
Grandson Aldeano Hoskin filmed the reunion video on his cell phone.
"We arranged the surprise because my grandparents have not been separated for this long," Aldeano told Daily Voice.
"The last time they were separated was in 1992 when my grandma had a severe stroke."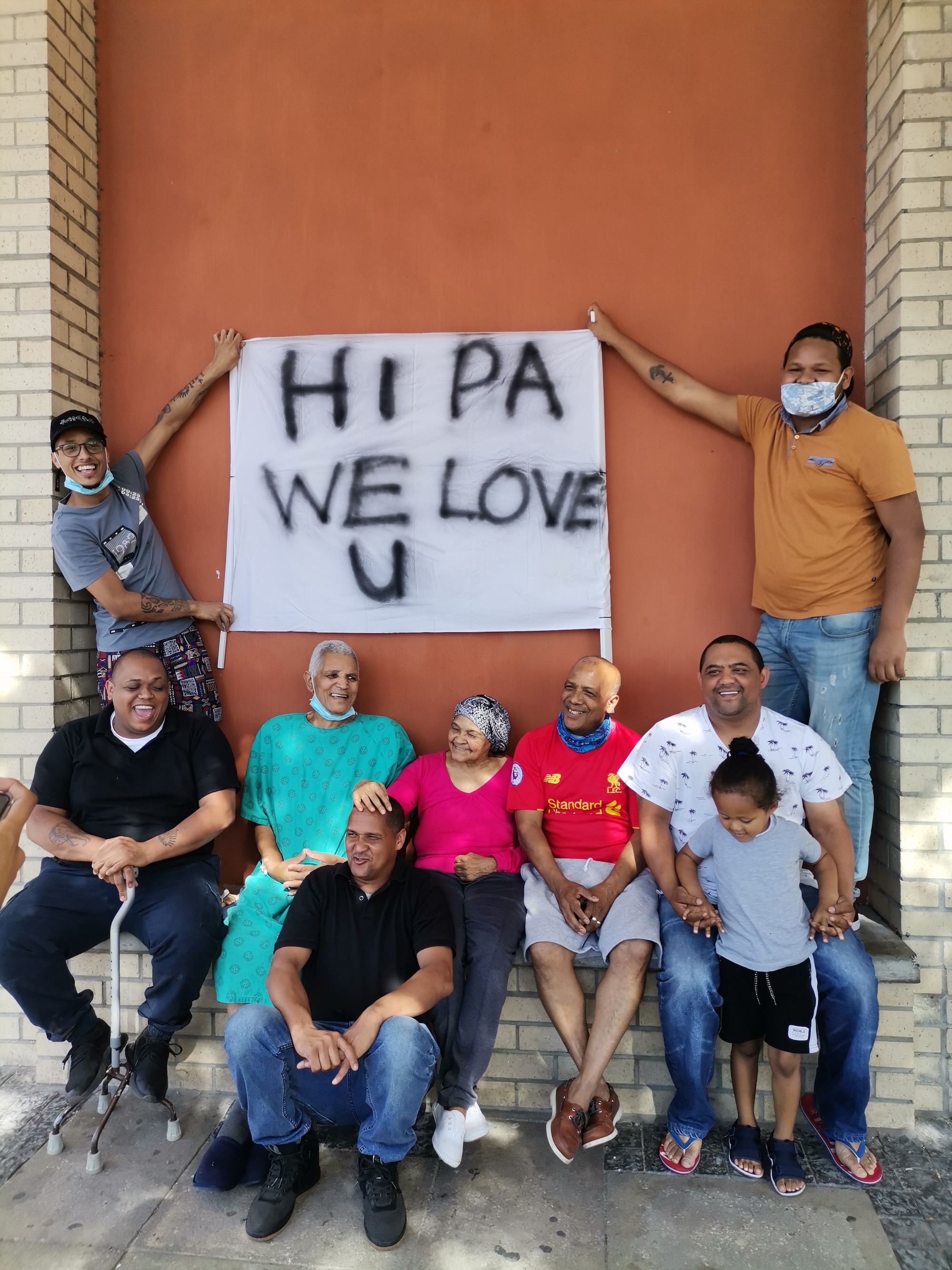 Hoskin's grandson praised him, saying how he dedicated his life to caring for his wife after her illness.
Now it was Hoskin's turn to feel the loving embrace of his entire family.
"We made a banner so that he could see us from his room, but the nurse allowed him to get fresh air because he could not see us," Aldeano told the outlet.
"He was not aware my grandma was present," he added.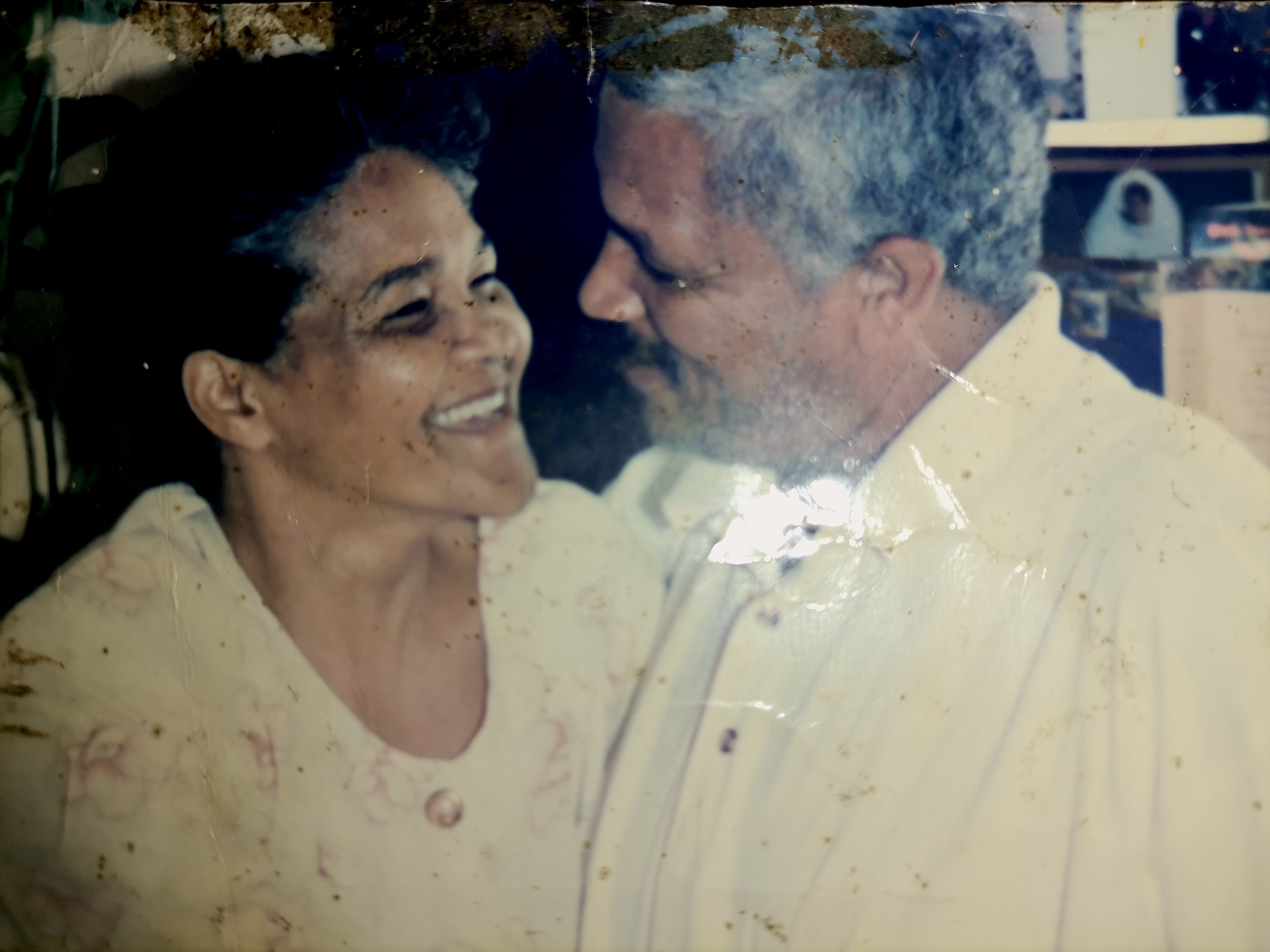 The family calls the beloved couple "Oupa" and "Ouma." They had seated Ouma Gwen in a car to wait for her husband.
As he exited the hospital in his patient's scrubs, Hoskin was overcome with emotion and tried to escape back inside. But his family encouraged him.
"[H]e finally saw my grandmother," Aldeano said, "and just cried with joy."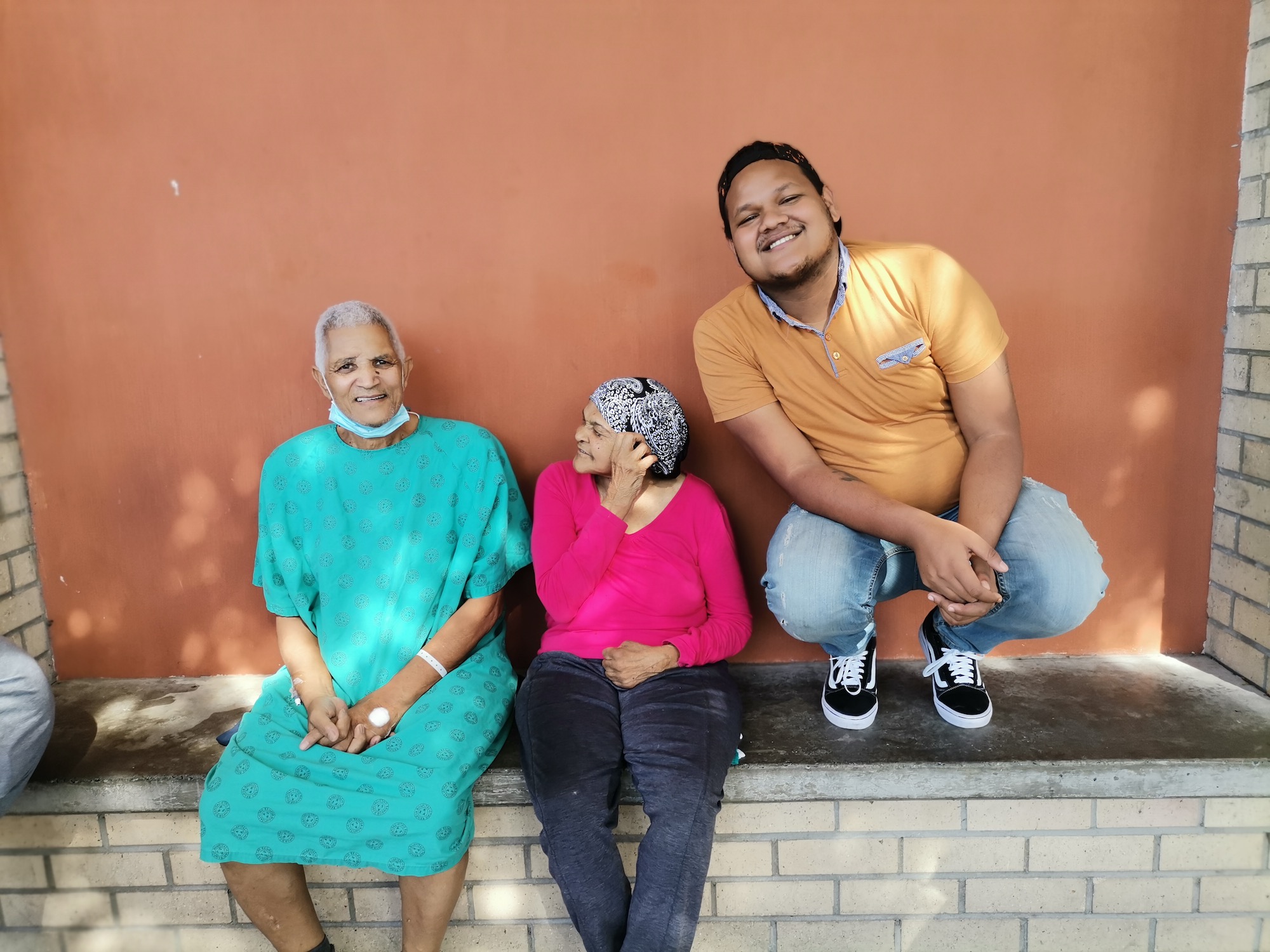 The outpouring of love in response to Aldeano's video is timely.
Updating his post, the grandson informed his followers about Hoskin's surgery: "Please pray for our father/grandfather. We received his results this morning."
As the family deals with a painful diagnosis, their Oupa and Ouma's reunion takes on extra poignancy.
Gwen expressed delight to Daily Voice in the wake of the video's success on social media.
"I am so happy to see the huge impact the video had on the younger generation, and our love portrays the love of Christ," Gwen said. "I love my husband."
We would love to hear your stories! You can share them with us at emg.inspired@epochtimes.com