When the staff at an Iowa hospice found out that one of their residents was ringing in her 77th wedding anniversary and was married to her sweetheart without a wedding dress in 1944, they decided to give her the opportunity to walk down the aisle in a stunning gown for the very first time.
Breathtaking bride 97-year-old Frances "Frankie" King is cared for by St. Croix Home Hospice. Her smitten husband, Royce King, is 98.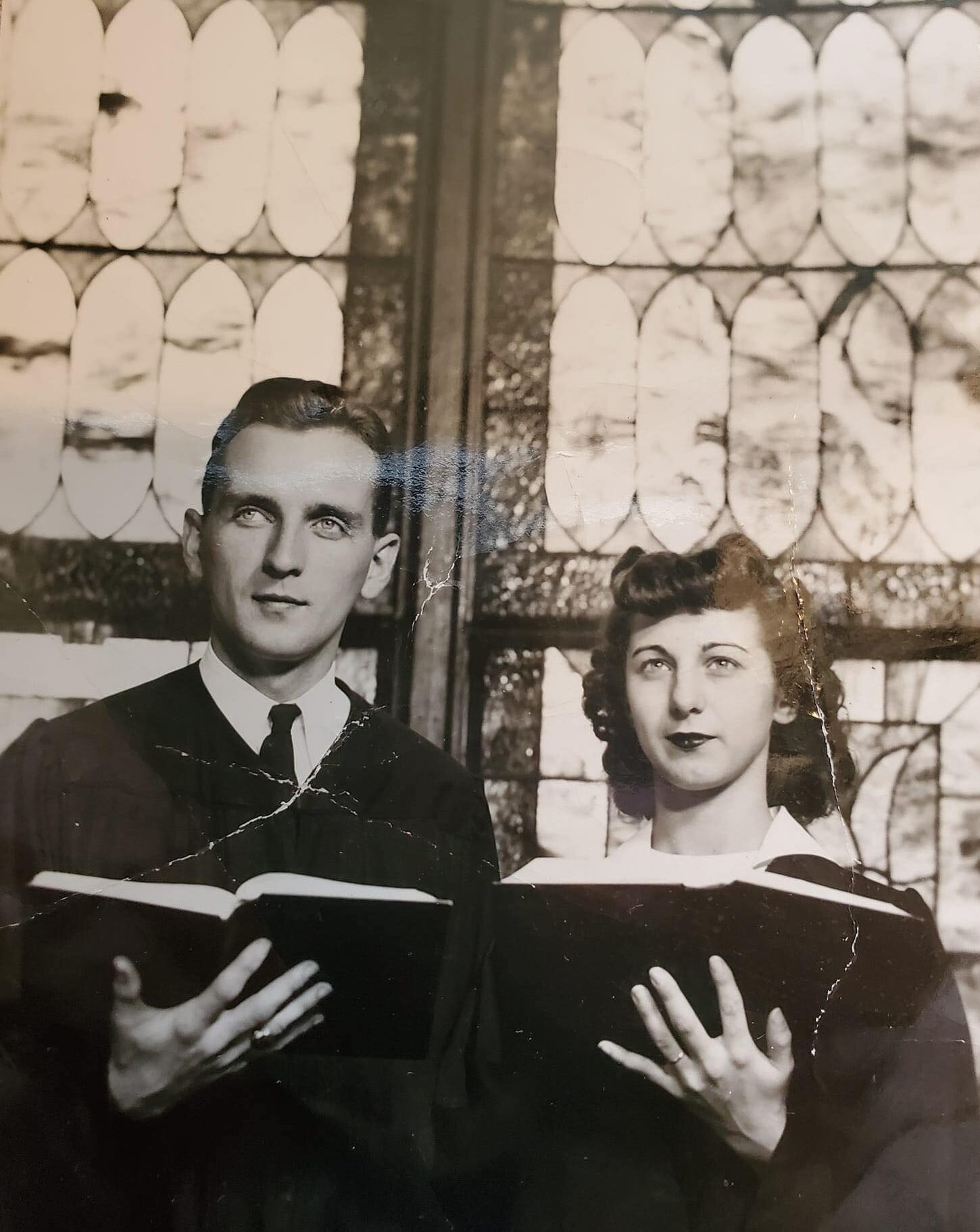 The nonagenarian couple celebrated 77 years of a happy marriage in their home's backyard on Sept. 24, "under an altar they brought and flowers from the patio," their daughter, 68-year-old Susan (Sue) K. Bilodeau, told The Epoch Times.
"I helped Mom get dressed, while Dad's health aide helped with his uniform," she said. "The team escorted Dad out to the yard, in a chair under the altar, to wait for Mom. We put a handkerchief over his eyes for the 'reveal.'"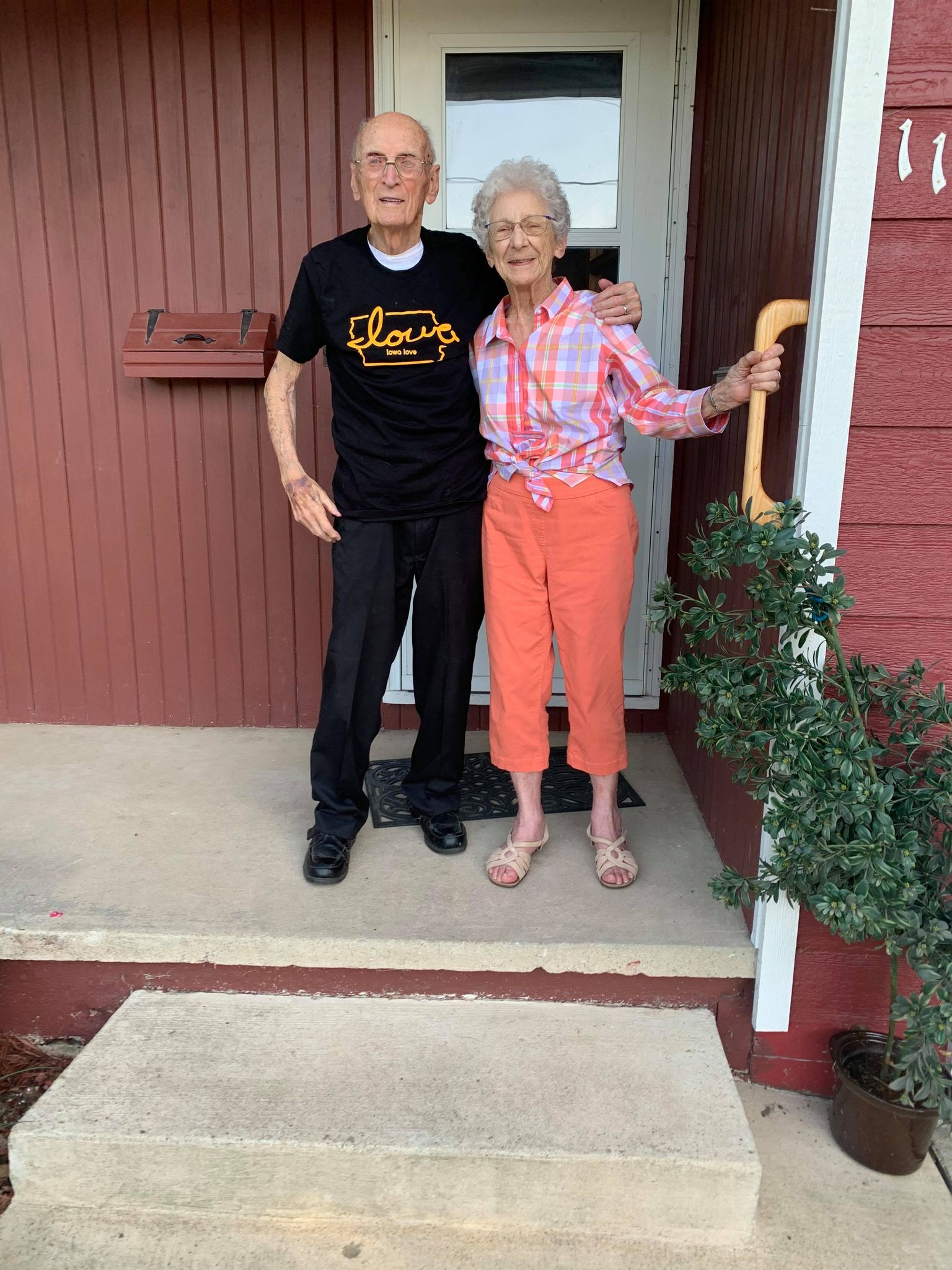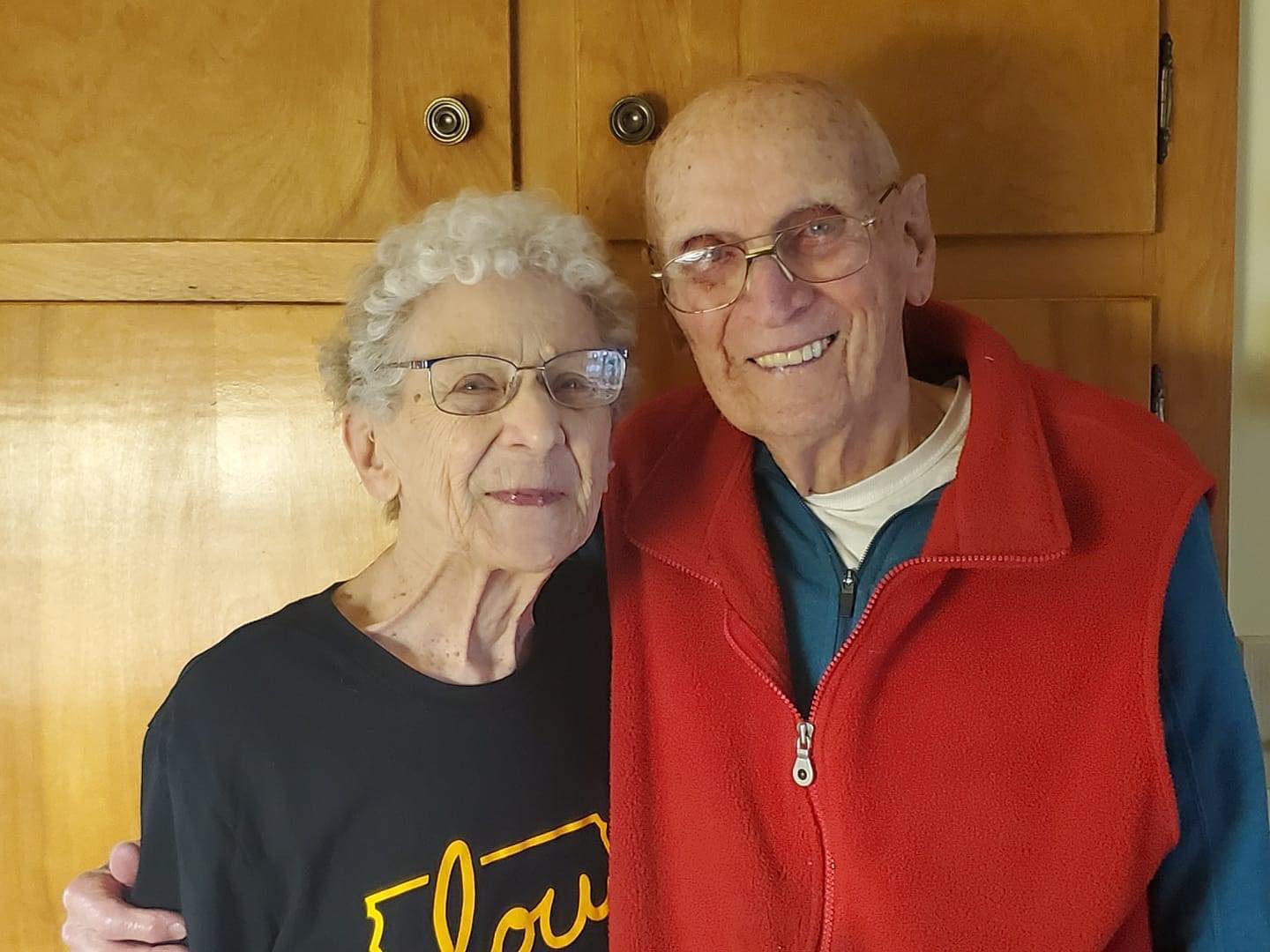 The couple had tied the knot while Royce, a former U.S Air Force pilot, was on short leave from his post in Lawrenceville, Illinois. On two days' notice, they married at Grace United Methodist Church in Oelwein on Sept. 16, 1944.
With no time to shop and fit a wedding gown, Frankie wore a long, white dress instead. The couple had a maid of honor, a best man, a few friends, family, and some guests from out of town, but no photographer.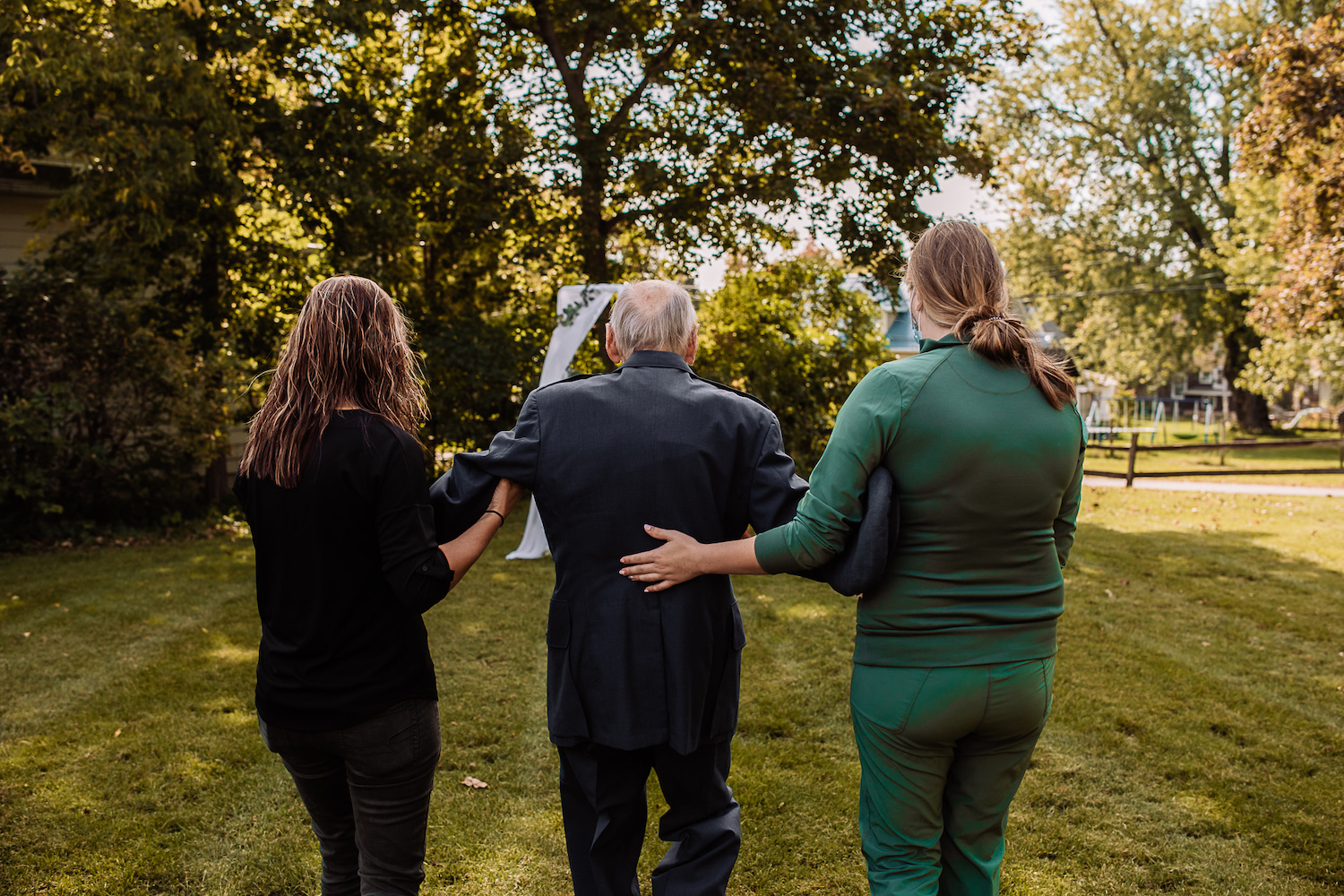 Thus when hospice staff heard of their story, they wanted to do something.
"The staff of St. Croix Home Hospice has been so affected by Dad and Mom due to their fun personalities and their love and devotion to each other," said Sue. "They went several steps further for Mom and Dad in organizing this very special ceremony for them."
According to Sue, her parents were really excited about learning of the hospice staff's plan for them.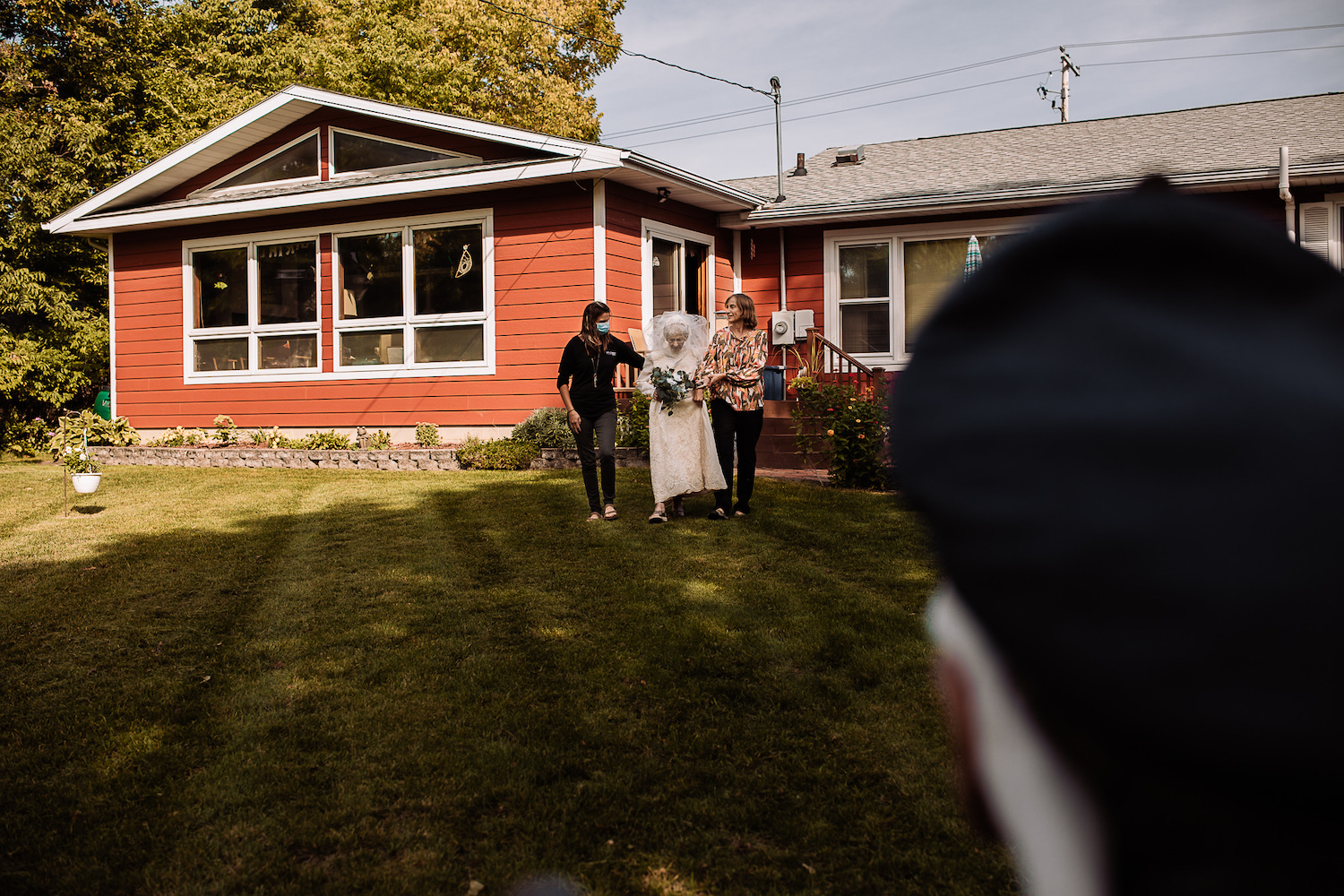 77 years on, the couple even got the opportunity to get plenty of photographs of the magical moment as Royce saw his beaming bride in her dress for the first time.
"It was a perfect vintage 1940's gown belonging to one of the team's family members," Sue said. "When we removed the handkerchief, [Dad] was able to see Mom standing in front of him in her beautiful gown."
Wearing his U.S. Air Force uniform that he was married in, which included pants, shirt, tie, jacket, and hat, Royce was in "utter love" seeing his wife dressed in a gown.
"He just beamed, and didn't stop smiling for a long time," Sue said.
As Sue and St. Croix staffers escorted Frankie to her husband, the hospice's music therapist played songs from the 1940s on his saxophone and guitar.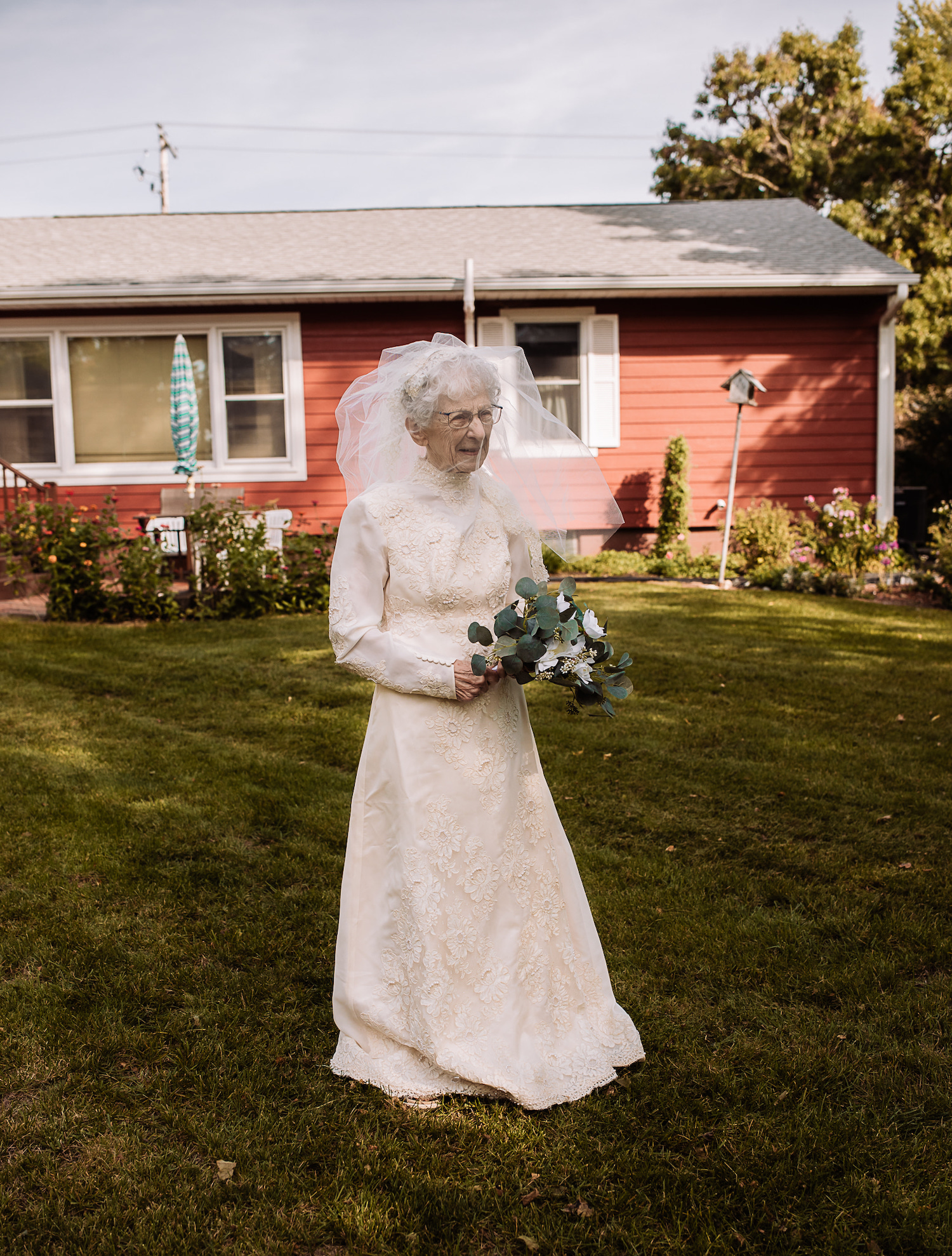 As high school sweethearts, Frankie and Royce bonded over their shared love of band, choir, and church youth groups. After graduation, Frankie attended Cornell College in Mt. Vernon while Royce went to Iowa State, and then enlisted into the United States Air Force.
Being away, Royce proposed from afar.
"Dad sent a diamond engagement ring home to his father in Oelwein to have it appraised," Sue regaled, "then, as all four parents were present, his father presented it to Mom in a rose on Royce's behalf, and placed it on her finger."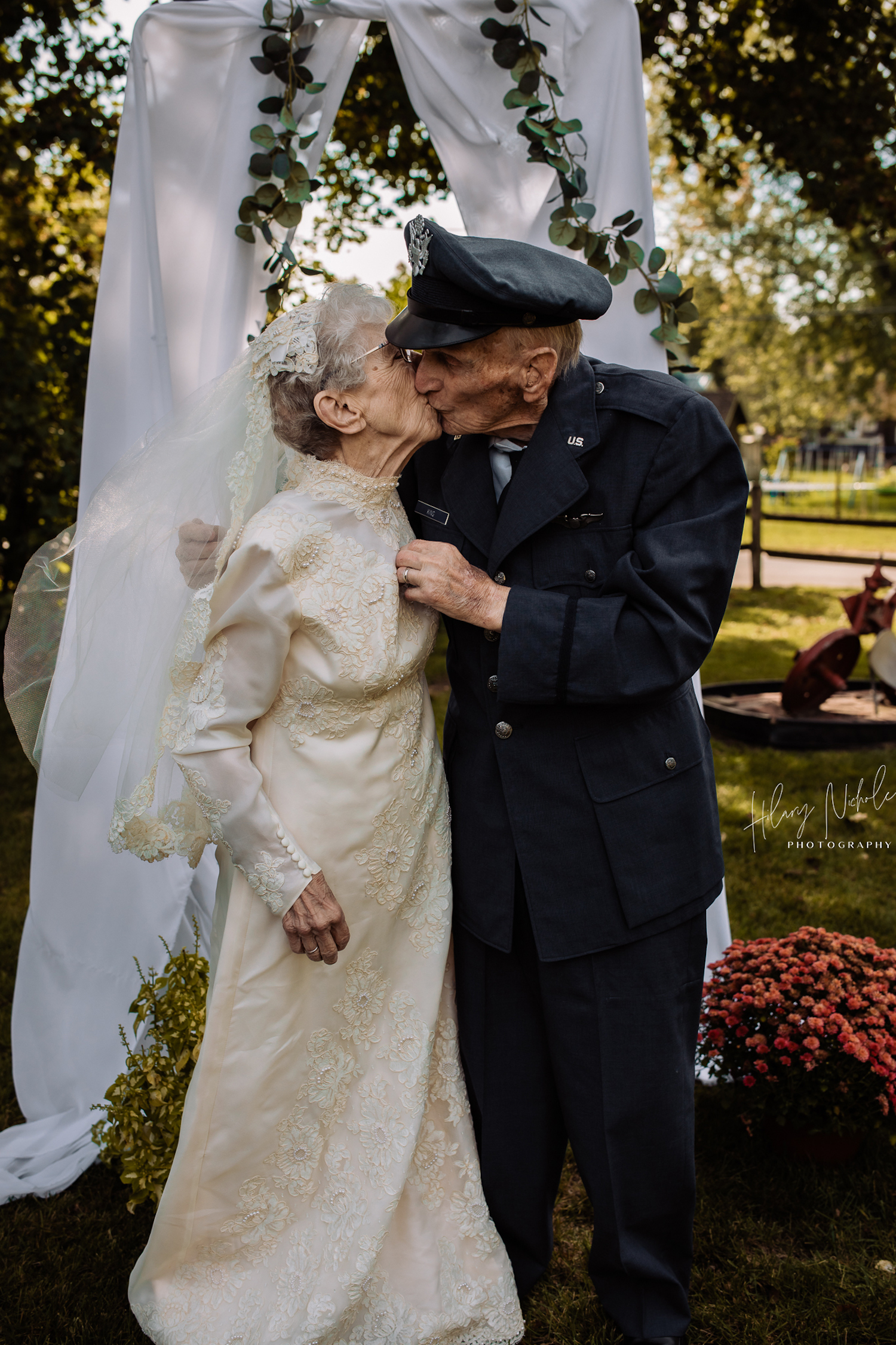 After the wedding, Royce left to pilot a C-47 cargo plane in the Second World War. Later, he became a farm implement dealer for International Harvester. Meanwhile, Frankie was a homemaker, a part-time dental assistant, and a florist.
Together, they remained active in their church and community throughout their lives.
"Whether it was driving mothers and children to Minneapolis to the Shriner's Hospital, or baking and serving to friends and neighbors," said Sue, "they were always a part of the community's events."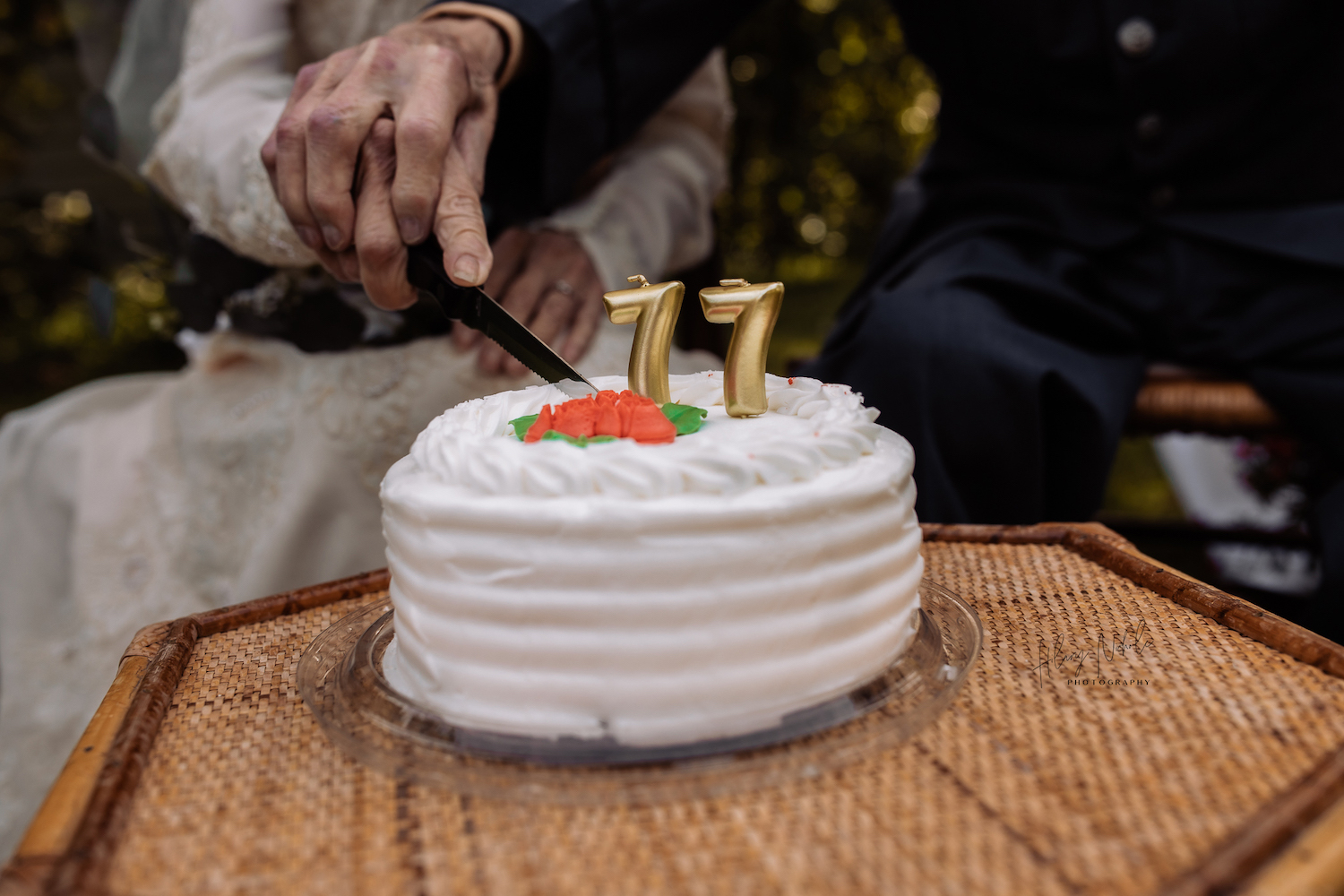 The couple, who are parents to two children, Susan and James, 71, went on to welcome four grandchildren and seven great-grandchildren, and have lived in the same home in Oelwein for 68 years.
Witnessing her parents' long-standing relationship firsthand, Sue said: "My parents are so special, not only because they have such a faithful bond to each other, but because they are such respectable, honest, hardworking, giving people."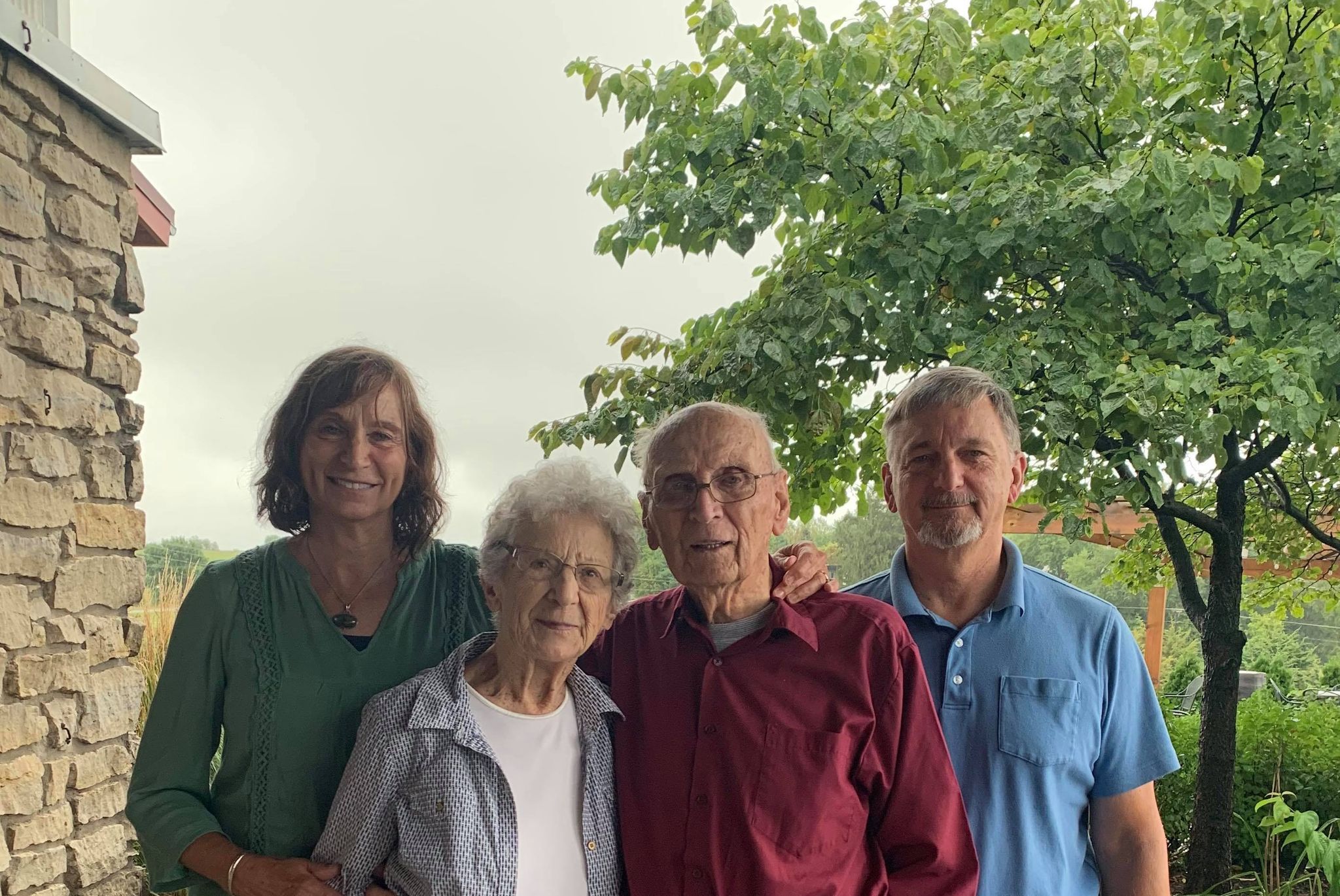 Sharing photos of Royce and Frankie's very special 77th wedding anniversary on Facebook, St. Croix Hospice wrote: "Hospice is about honoring the entire life of a patient, and even adding to the story."
"That is exactly what they did," Sue said.
Share your stories with us at emg.inspired@epochtimes.com, and continue to get your daily dose of inspiration by signing up for the Epoch Inspired newsletter at TheEpochTimes.com/newsletter