This story was last updated in November 2020.
A tight-knit community has come through for a homeless couple who wanted to get married, and thanks to the efforts of generous donors, theirs was a day to remember.
Daniel Kepkey, 28, and Amber, 32, tied the knot at the Bellville Home Affairs in Cape Town on Oct. 20; they first met in spring 2019. Both were living with their families at the time, but difficult circumstances rendered them homeless.
The couple currently lives on the streets of Kuils River.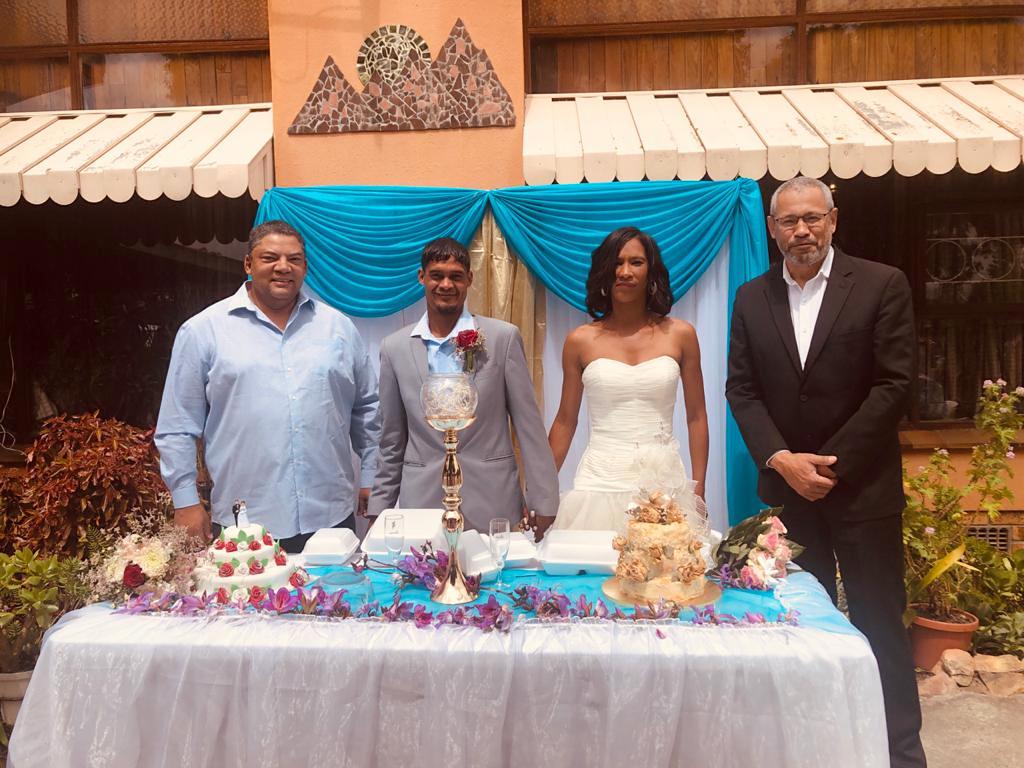 "People would send me to the shops to run their errands and that is when I saw Daniel," Amber told Daily Voice.
Using excuses to visit the shop three or four times a day, Amber got acquainted with Daniel. One day, she felt bold enough to ask for his number. Daniel proposed during the South African lockdown.
As news of the couple's plan to marry spread among friends and relatives, offers to help them make it happen came pouring in.
Community worker Dawn Roode, who runs the soup kitchen that Amber and Daniel frequent, said she was "overwhelmed" with donations. Many came from members of her church.
"Everything came in doubles," Roode told Daily Voice, hoping that the outpouring of support would help the couple get back on their feet.
"[T]hey got two wedding cakes and two wedding dresses, and lots of clothes; God has really blessed this [couple]."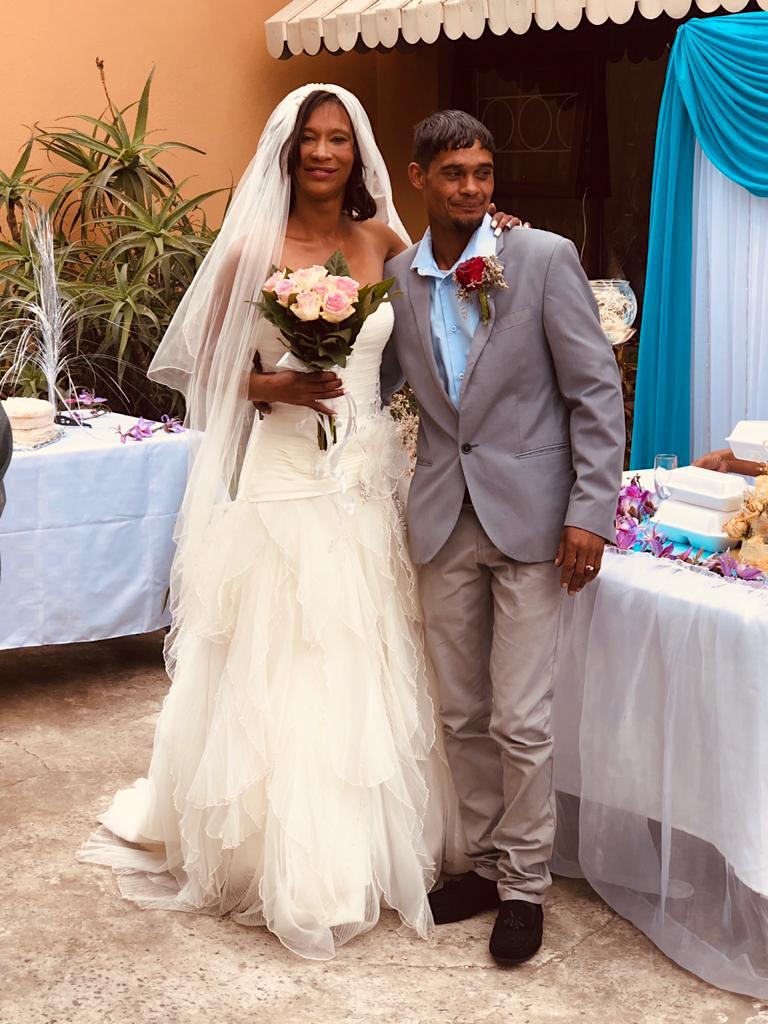 The vows were witnessed by Amber's mother, Mandy September, and her friend Joscelyn Beukes. A crowd gathered outside Bellville Home Affairs to greet the newlyweds, after which a large party assembled at Roode's home for a catered wedding reception.
The reception guest list comprised members of the homeless community, who enjoyed roti and curry, barbecue chicken, and ice-cream with the happy couple, the Daily Voice reported.
Daniel lamented that he didn't have more to give his bride. "[B]ut I have all the love for Amber," he told Daily Voice, "and I want a home for us so we can start a family."
For Amber and Daniel, the gifts just kept coming. Roode had one more surprise for the newlyweds before the day was over: job offers.
"I was praying that they get a job, and someone came to my house … and promised they will get jobs," Roode said.
"We are just grateful that people came out to see us," Amber said.
"We just want to thank everyone for making this happen," Daniel added.
We would love to hear your stories! You can share them with us at emg.inspired@epochtimes.com