Life for a famous Hollywood celebrity is not always about the glitz and glamour or the numerous award ceremonies. As public figures who hold the power to influence others, some celebrities knew they could make a difference with their voice, especially on human rights issues.
Here are four such celebrated Hollywood stars who chose to take a stand and create an impact.
1. Richard Gere
The name Richard Gere would definitely ring a bell for fans of the 90s film "Pretty Woman." But did you know that the A-list actor, who won the Global Globe Award for Best Actor in 2003, has been voicing his support for human rights issues since as early as the 80s? And for the same reason, he was also reprimanded in Hollywood.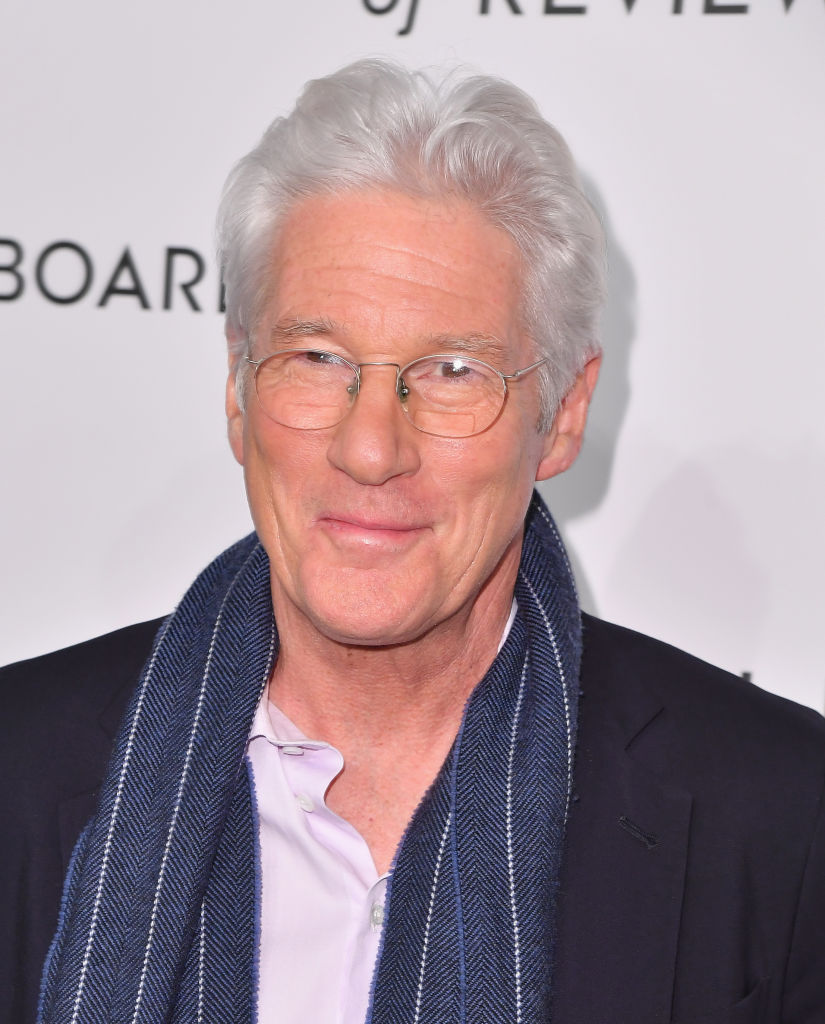 In 1993 when Gere was supposed to present an Academy Award, he gave an impromptu speech against the Chinese Communist Party (CCP) on their violations of human rights against Tibetans. Indeed, it was not surprising for the veteran actor to speak out for Tibetans—as he is the Chair of the International Campaign for Tibet and also a longtime friend and follower of the Dalai Lama, Tibet's spiritual leader who has been in exile.
However, what followed next was that he was banned from entering China for life and was also dropped from blockbuster movies.
"There are definitely movies that I can't be in because the Chinese will say, 'Not with him,'" Gere told Hollywood Reporter in 2017. "I recently had an episode where someone said they could not finance a film with me because it would upset the Chinese."
Despite the restrictions, Gere was not deterred by the drawbacks. "I'm not interested in playing the wizened Jedi in your tentpole," he said. "I was successful enough in the last three decades that I can afford to do these [smaller films] now."
"I'm still making the same films that I was making when I started. Small, interesting, character driven and narrative driven stories. It hasn't impacted my life at all," he further added.
In December 2017, Gere testified before the Congressional hearing on U.S. Tibet policy in Washington, D.C., with Tenzin Tethong, director of the Tibetan Service of Radio Free Asia, and Carl Gershman, president of the National Endowment for Democracy.
A year later, in December 2018, Gere received the German Honorary Award for his lifetime commitment for human rights issues and for his "work to draw attention and practical solutions to humanitarian crises rooted in injustice, inequality and intolerance," a statement by the German Sustainability Award Foundation read.
2. Steven Spielberg
Steven Spielberg is noted as one of Hollywood's best directors and producers. The world-renowned celebrity has been behind some legendary blockbuster movies like "Jaws," "E.T. the Extra-Terrestrial," and "Jurassic Park." But apart from his incredible works, he has also been concerned about human rights issues.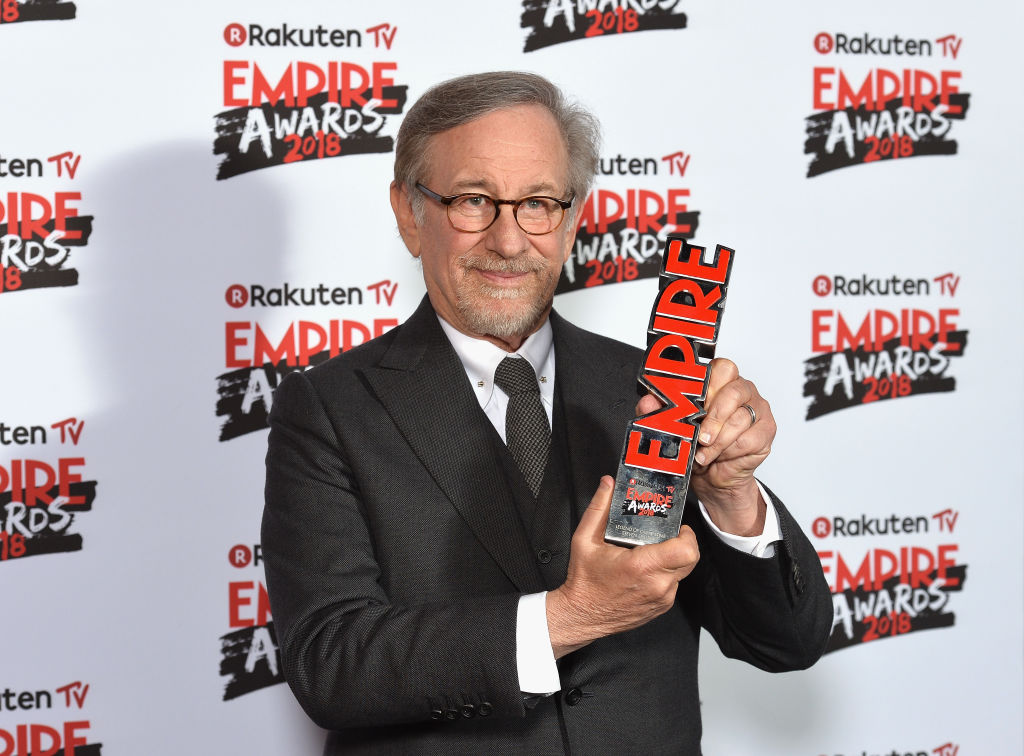 In 2008, Spielberg decided to pull out of his role as an artistic adviser to the 2008 Summer Olympics in Beijing due to the communist regime's policy towards Sudan and the conflict in the Darfur region.
"I find that my conscience will not allow me to continue business as usual," the Oscar-winning director said in a statement, The Telegraph reported. "At this point, my time and energy must be spent not on Olympic ceremonies but on doing all I can to help bring an end to the unspeakable crimes against humanity that continue to be committed in Darfur."
Over 200,000 people had been killed and 2.5 million were forced to leave their homes in the conflict between Sudan and Darfur.
Spielberg also added that while "Sudan's government bears the bulk of the responsibility" for what has happened, the "international community, and particularly China, should be doing more" to end the suffering.
"China's economic, military and diplomatic ties to the government of Sudan continue to provide it with the opportunity and obligation to press for change," he further mentioned.
However, the CCP had called this move "unfair."
"As the Darfur issue is neither an internal issue of China nor is it caused by China, it is completely unreasonable, irresponsible and unfair to link the two as one," a spokesperson at the Chinese Embassy said in Washington, The New York Times reported.
3. Christian Bale
Academy Award-winning actor Christian Bale may have been famous for his role in playing Batman in The Dark Knight series, but besides his stellar acting, he's known for attempting to visit blind Chinese human rights activist Chen Guangcheng in 2011.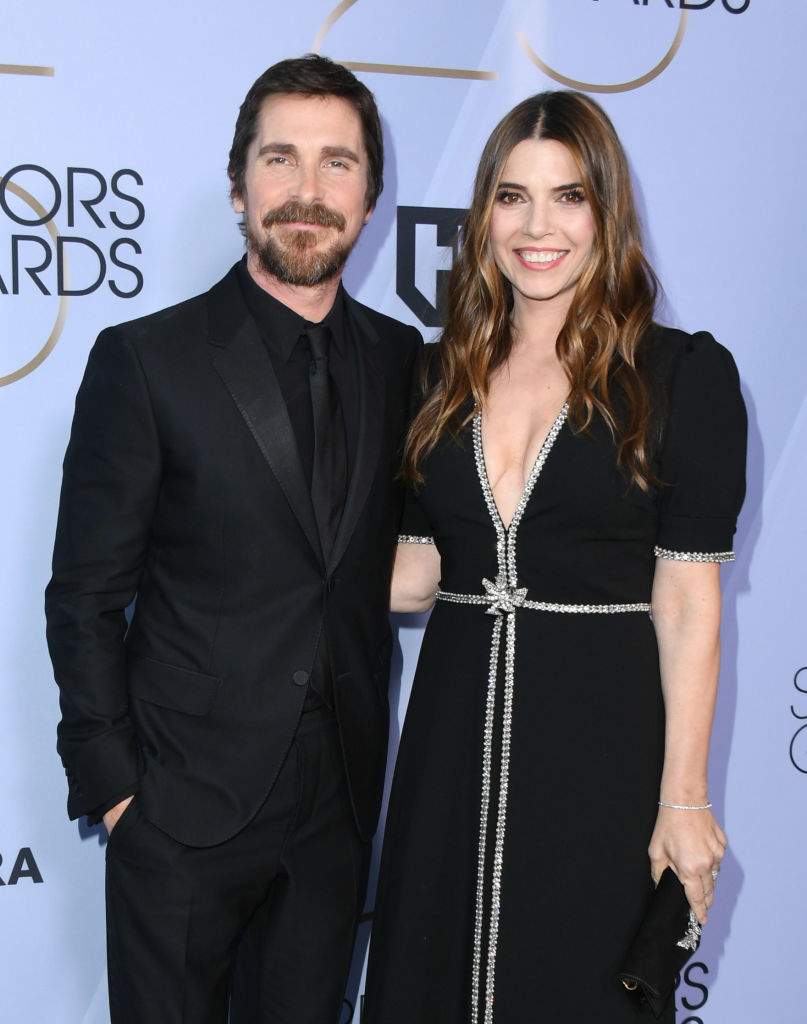 Chen, a self-taught lawyer and 2010 Nobel Peace Prize nominee, has been living in the United States with his family since 2012. However, prior to that, he was sentenced to four years and three months in a China's prison for "damaging property and disrupting traffic," and it was here where he saw how inmates were subjected to forced labor, making items ranging from tchotchkes to gift bags for more than 10–15 hours a day.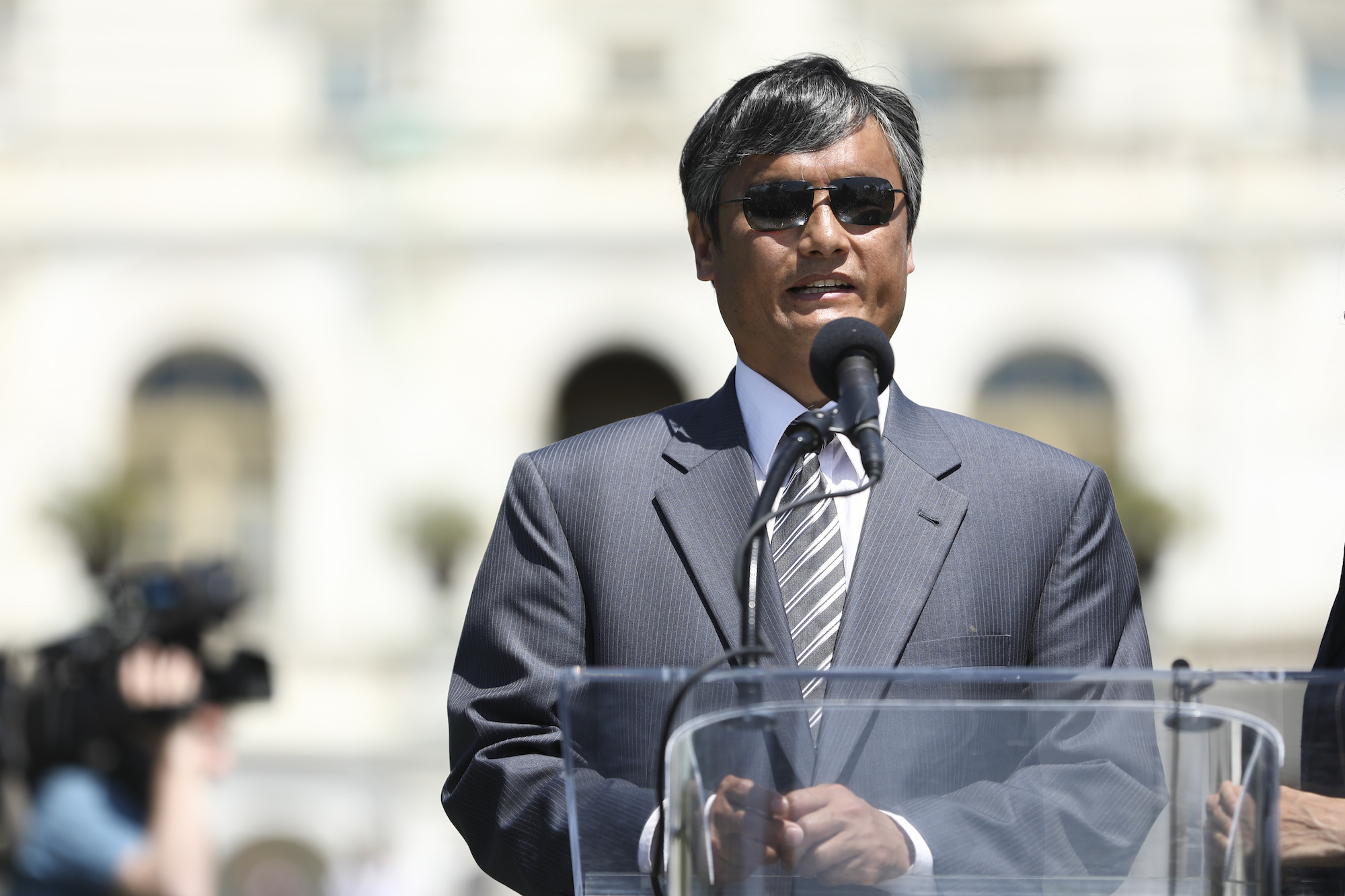 Apart from witnessing the inmates' suffering, Chen was also beaten and tortured, which is not uncommon for those in custody. According to media reports, members of many religious groups and beliefs, including House Christians, Uighur Muslims, Tibetan Buddhists, and Falun Gong practitioners, were also subjected to beatings and torture after they were arrested.
Chen told Theresa Chu, a Falun Gong spokeswoman and human rights lawyer, during a 2013 meeting in Taiwan that he can "bear witness" that "many Falun Gong practitioners are detained in the detention center" and the detention center that Chen was in at that time "was no exception."
Falun Gong, also known as Falun Dafa, is an ancient mind-body discipline based on the principles of Truthfulness, Compassion, and Forbearance. However, the practice was banned by the Chinese communist regime in July 1999 when the number of people practicing it skyrocketed within five years after being introduced to the public in 1992. As a result, numerous Falun Gong practitioners were arrested, detained, and subjected to brutal torture.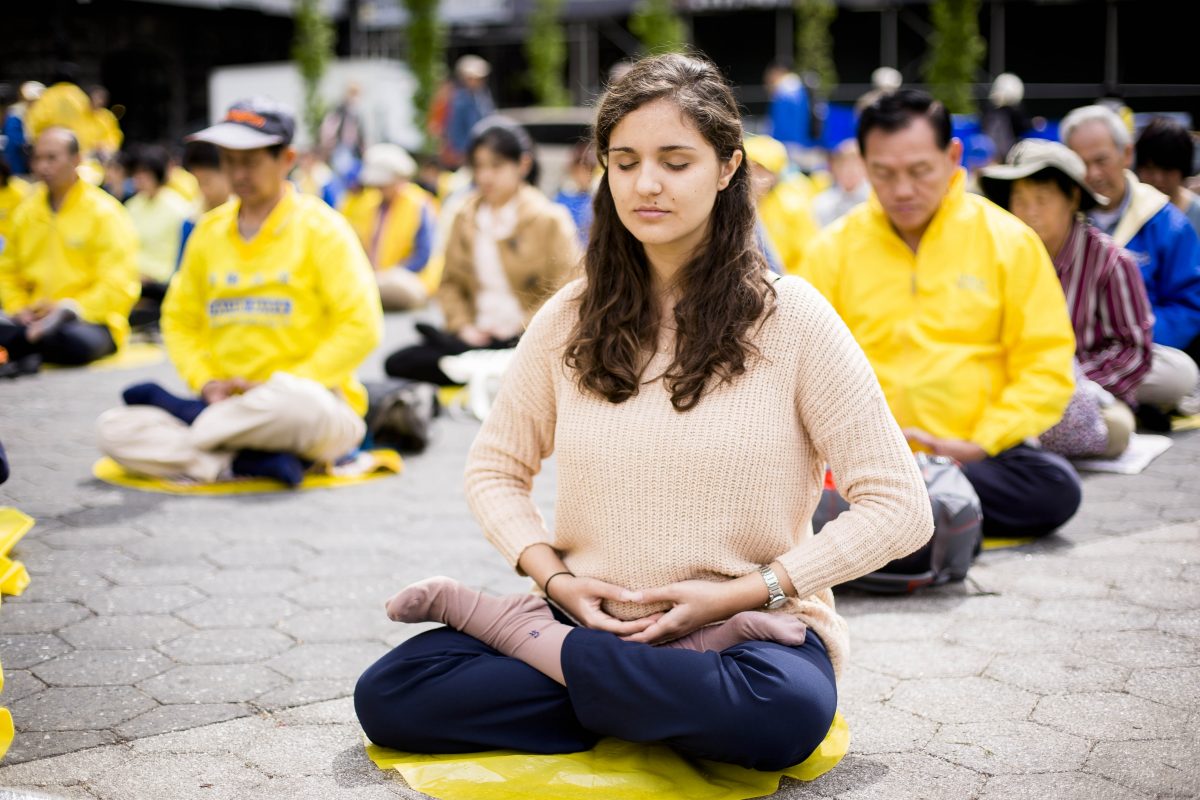 However, for Chen, the actual reason for his imprisonment was because he exposed the systematic use of forced abortions and involuntary sterilization as part of China's one-child policy.
Bale wanted to visit Chen after learning his story. Thus, when Bale was visiting China for the premiere of his film "The Flowers of War," he made a trip to Chen's small village together with CNN reporters.
However, Bale and the crew were roughed up by the security guards who were guarding Chen. At that time, Chen was locked with his wife and child in their home in Shandong Province after his release from prison in 2010 and was prevented from contacting the world.
"What I really wanted to do was to meet the man, shake his hand and say what an inspiration he is," Bale told CNN.
After hearing all about the injustice that Chen had faced, Bale wanted to do something to create awareness among the international audience about Chen. He also told CNN on the way to Chen's house that what he did didn't "come naturally" to him.
"This is not what I actually enjoy—it isn't about me," he said. "But this was just a situation that said I can't look the other way." Bale also added that he was "not brave" to do this.
"The local people who are standing up to the authorities, who are visiting Chen and his family and getting beaten or detained, I want to support them," he shared.
With Bale making headlines for his failed visit, China spoke out a few days later, criticizing Bale for "fabricating news."
"China did not invite him to some village in Shandong to create news or make a film," said Liu Weimin, a spokesperson for the foreign ministry later said, VOA reported. "If he went there to create news, I don't think that would be welcomed in China." However, in 2012, Bale finally met Chen and presented the Human Rights Award by the Human Rights First Organization to him at its annual gala.
4. Brad Pitt
Another Hollywood A-lister who found himself rubbing up the wrong side of the Chinese communist regime is Brad Pitt. According to several media reports, Pitt was barred from entering China after he starred in the 1997 movie "Seven Years in Tibet" where he played an Austrian mountaineer who later befriended the 14th Dalai Lama. The film had shown the CCP's harsh treatment towards the Tibetans.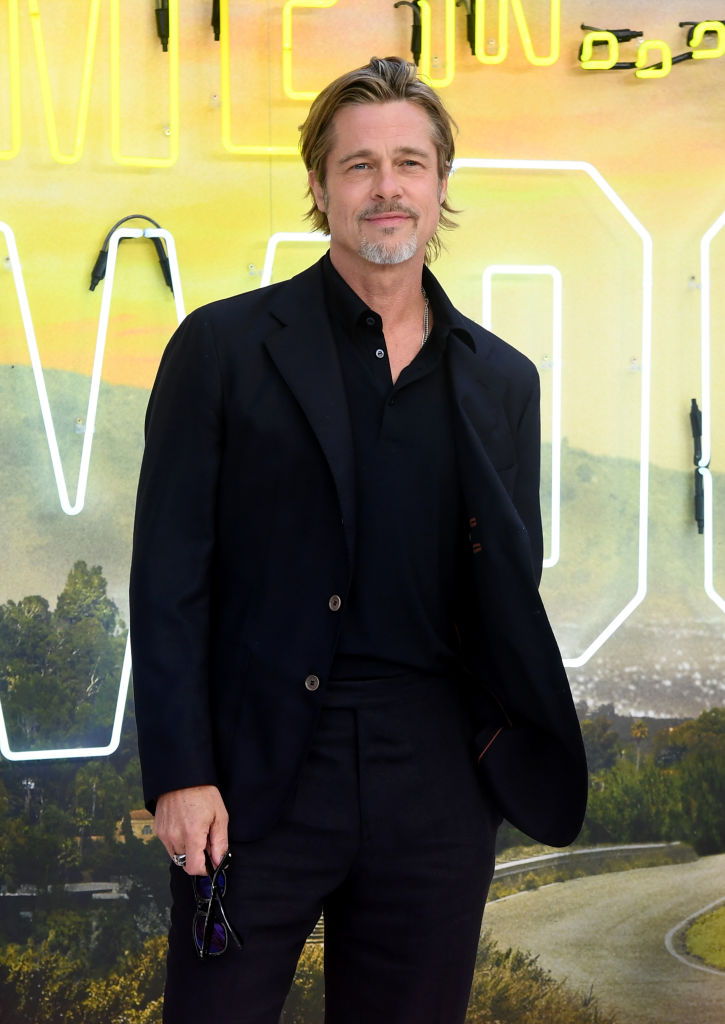 Pitt was not the only one barred from entering China, as the movie's French director, Jean-Jacques Annaud, and actor David Thewlis, were also not allowed to set foot in the country, according to the Los Angeles Times.
After over a decade, Annaud was finally welcomed into China in 2012 to chair the jury at Shanghai International Film Festival, Bloomberg reported. As for Pitt, he was reported to have visited the country in 2014 with his then-partner, Angelina Jolie, who was on a tour. However, he kept a low profile back them. Pitt officially visited China again two years later in 2016, nearly 20 years after the ban, to promote his World War II movie, "Allied."