Cheese Galore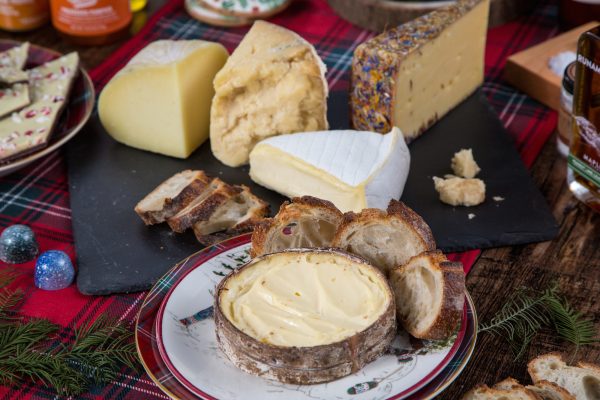 Great as a gift for cheese lovers, or on a cheese plate: creamy, buttery Fromager d'Affinois from France's Rhône-Alpes region; Alp Blossom, a pungent, flower-studded beauty made in Austria; Malvarosa, a mild, firm sheep's milk cheese from Spain; Rush Creek Reserve from Uplands Cheese Company in Wisconsin, a soft ripened cow's milk cheese in a strip of spruce bark, made in the manner of Vacherin d'Or, only available in late fall—so good we would swim in it if we could but will settle for eating it with a spoon; and Murray's Cheese's first cheese, Murray's Stockinghall Cheddar, a delicious, crumbly, fudgy clothbound cheddar. Prices vary. MurraysCheese.com
Sweet Treats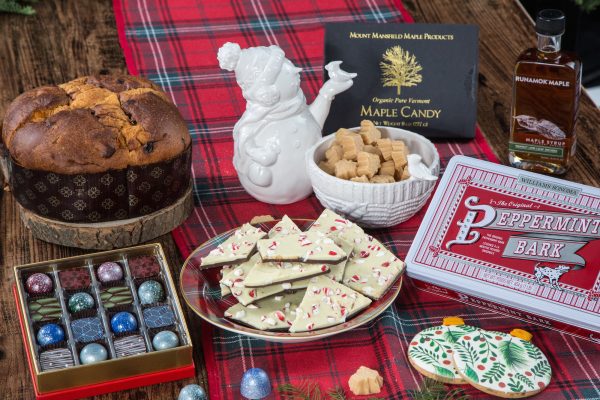 Chocolatier Christopher Elbow works some delicious magic in capturing the flavors of the holidays—from spiced caramel apple to stollen to peppermint—in these festive truffles. 16-piece collection, $38. ElbowChocolates
Rustichella d'Abruzzo is well-known for its superlative pasta. Its Classic Panettone, moist and fragrant, made with sourdough and studded with raisins and candied fruits, is a revelation. Also available with figs and chocolate. $29.99, MurraysCheese.com
Maple leaf-shaped, creamy, melt-in-your-mouth organic maple candy, made the old-fashioned way, from Mount Mansfield Maple Products. From $10.99 for a quarter-pound. VermontPureMaple.com
Williams Sonoma's nostalgic The Original Peppermint Bark layers Guittard dark chocolate, white chocolate, and handmade peppermint candy pieces. $28.95 for 1 pound. WilliamsSonoma.com
Pretty ornament sugar cookies from Dean & DeLuca, made with pure butter and finished with royal icing. $95 for set of 12. DeanDeLuca.com
The eminently giftable bottles from Runamok Maple in northern Vermont range from smoked to barrel-aged maple syrups, but we love the infused ones, especially with makrut lime (also known as kaffir lime). Your pancakes will never be the same. $16.95. RunamokMaple.com
The Pantry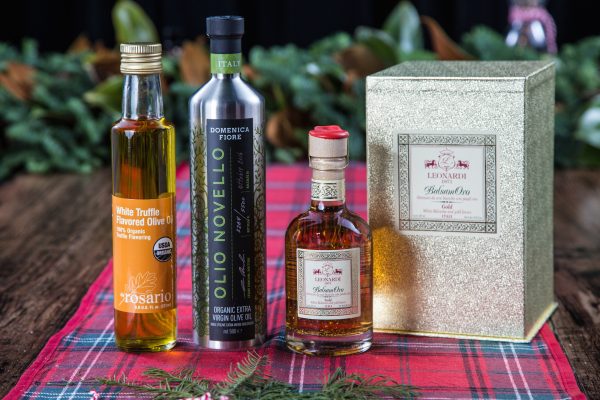 Domenica Fiore Olio Novello 2017, an organic, extra-virgin olive oil fresh from this fall's harvest in Orvieto, Italy, is grassy liquid gold. $39.95 for 500 ml. DomenicaFiore.com
The risk you run in gifting this 100 percent Organic White Truffle Oil from DaRosario Organics is that you'll be giving a loved one an addiction. Its organic certification means it does not contain harmful preservatives, often present in truffle products. $35. DaRosario.com
Balsam Oro, a white balsamic vinegar from Dean & DeLuca, features flecks of 23-karat gold and comes in a gorgeous golden box. $65. DeanDeLuca.com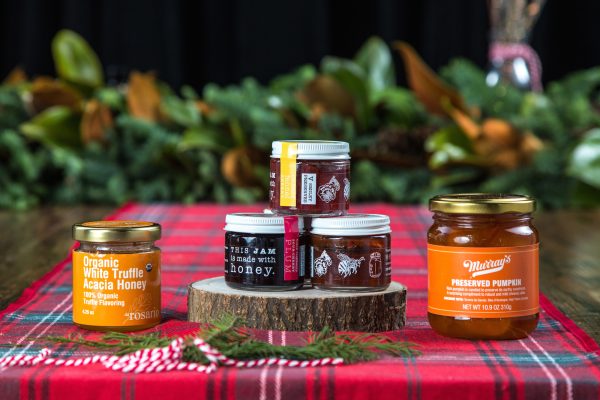 What doesn't DaRosario's Organic White Truffle Acacia Honey go with? From vanilla ice cream to grilled cheese sandwiches to roasts, or simply paired with cheese, it adds that truffly je ne sais quoi. $24, 4.25 ounces jar. DaRosario.com
A seventh-generation salt-making family is behind J.Q. Dickinson Salt Works, which harvests salt from an ancient ocean below the Appalachian Mountains in Kanawha Valley, West Virginia. 3.5 ounce jar, cellar, and scoop, $35. JQDSalt.com
Honey adds a warming touch to these beautiful preserves, made in Vermont by V Smiley Preserves. The Tixia Gooseberrry Candied Citrus Jam is a little blast of citrusy sunshine. From $6.50. VSmileyPreserves.com
Preserved pumpkin pieces, cooked in a simple syrup, are sweet and earthy. A great pairing with cheese. $7.99. MurraysCheese.com
Tea Time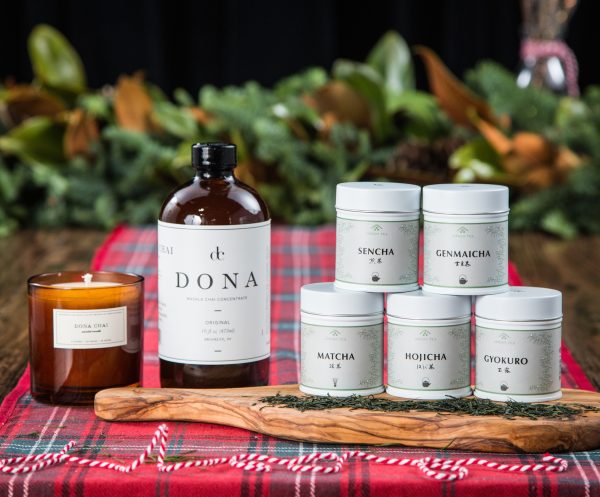 Make a great, warming chai every time with the Dona Chai masala concentrate. Concentrate and candle gift set, $56. DonaChai.com
For the green tea aficionado, Ippodo, which has been producing teas for nearly three centuries, offers an assortment of five Japanese green teas from Ippodo, including matcha, gyokuro, sencha, hojicha, and genmaicha. $80. Ippodo-Tea.co.jp/en
A Classic
The Le Creuset enameled cast iron Dutch oven is a classic gift that promises to last for generations. The hardest part is picking a color.  From $130. (Pictured: 4.5-quart round Dutch oven in Marseille, $300.) LeCreuset.com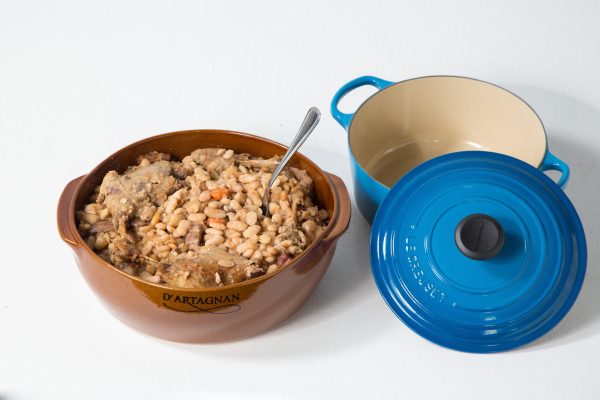 Party of 12
White heirloom Haricot Tarbais beans, duck leg confit, duck armagnac sausage, and cured pork belly are but a few ingredients that go into D'Artagnan's Cassoulet Kit, which feeds a hungry 12. $124.99; with bowl, $189.99. DArtagnan.com
 The Apron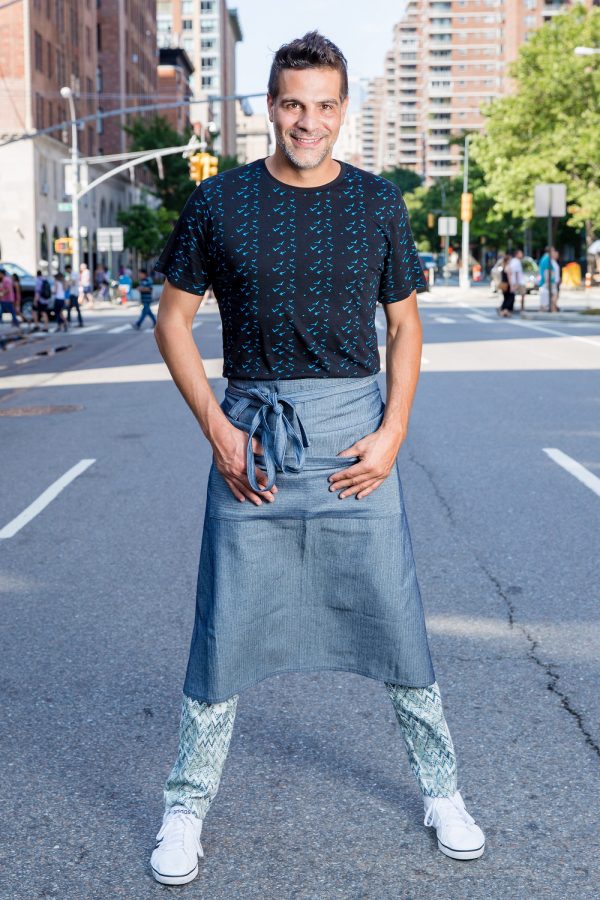 Stylish, eco-friendly aprons by AOSbySOSA are about half the weight of a regular apron with built-in stretch, stain-repellent, and made in the USA. Chefs love it, for good reason: it's simply the most comfortable apron we've ever tried. From $85. AOSbySosa.com
 For Him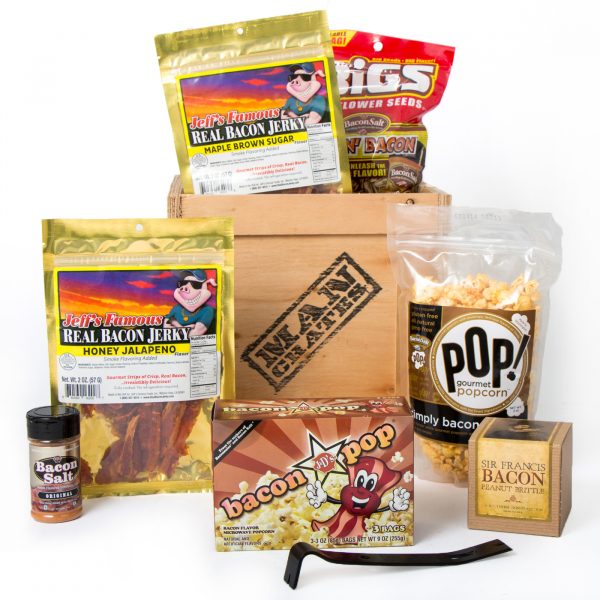 Man Crates arrive sealed, with zero directions for opening (but men don't ask for directions anyway, do they?) They do come with a small pry bar, though, so the gentleman will have to work for his present. There are many themes to choose, from a hot sauce kit to a bacon kit—the latter including bacon popcorn, bacon jam, bacon peanut brittle, and bacon jerky. Prices vary. (Pictured: The Bacon Crate, $59.99.) ManCrates.com
For Her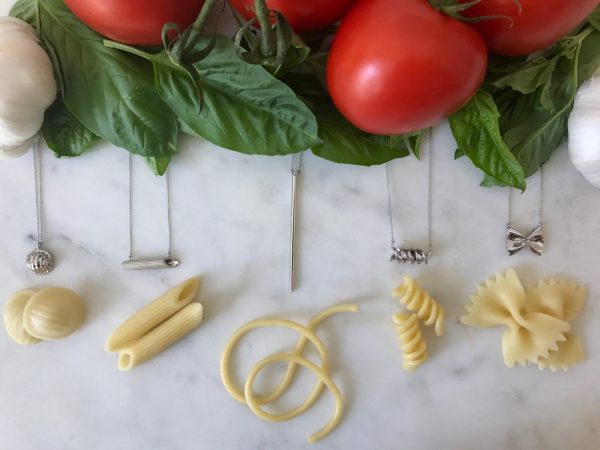 For the woman who's not afraid of carbs, Delicacies's epicurean "Al Dente" pendant collection, inspired by Barilla, includes shapes like penne rigate, rotini, farfalle, cellentani, bucatini, and orecchiette. Available in sterling silver (from $85) and 14-karat gold (from $500). Each purchase provides meals to the hungry. DelicaciesJewelry.com
In Merry Spirits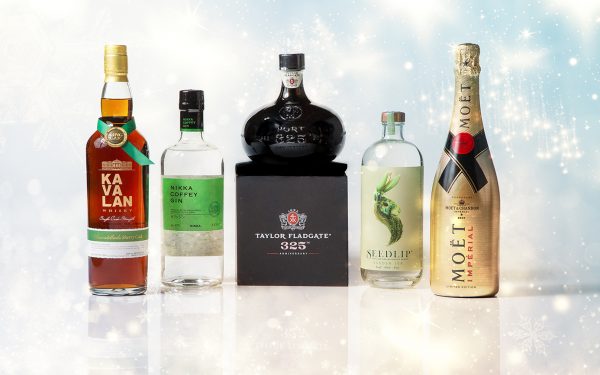 Moët & Chandon's iconic Impérial Brut Champagne gets the glamour treatment with a gold bottle, perfect for easy gifting. Moët Impérial Golden Sparkle Bottle, SRP $39.99.
Nikka Coffey Gin's botanicals encompass not only traditional varieties such as juniper, coriander, and lemon peel, but also Sansho pepper and Japanese citrus fruits, like yuzu, kabosu, amanatsu, and shikuwasa. SRP $50
A 1692-style bottle commemorates the 325th anniversary of top port house Taylor Fladgate. The Reserve Tawny Port is velvety smooth, with a harmonious blend of spices, plum, apricot, fig, toffee, and mocha. SRP $37.99
Kavalan Single Malt Whisky sherry range, released earlier this year, includes the award-winning single malt whiskies with four individual finishes in sherry casks, including the Amontillado, with aromas of toasted almonds and hazelnuts, and a long finish of nuts and black pepper. SRP $599
Marchesi Antinori Tignanello, the iconic ruby-red Tuscan, was the first Sangiovese to be aged in small oak barrels. Notes of red fruit, raspberries, and licorice. SRP $99.
Seedlip, the world's first nonalcoholic spirit, comes in two varieties, Garden 108 (peas, hay, spearmint, rosemary, thyme, and hops) and Spice 94 (allspice, cardamom, oak, lemon, grapefruit, and cascarilla bark), and the blends are made through a maceration, distillation, and filtration process that takes six weeks. Sweetener- and artificial flavor-free. SeedlipDrinks.com, available at Food52.com. $45.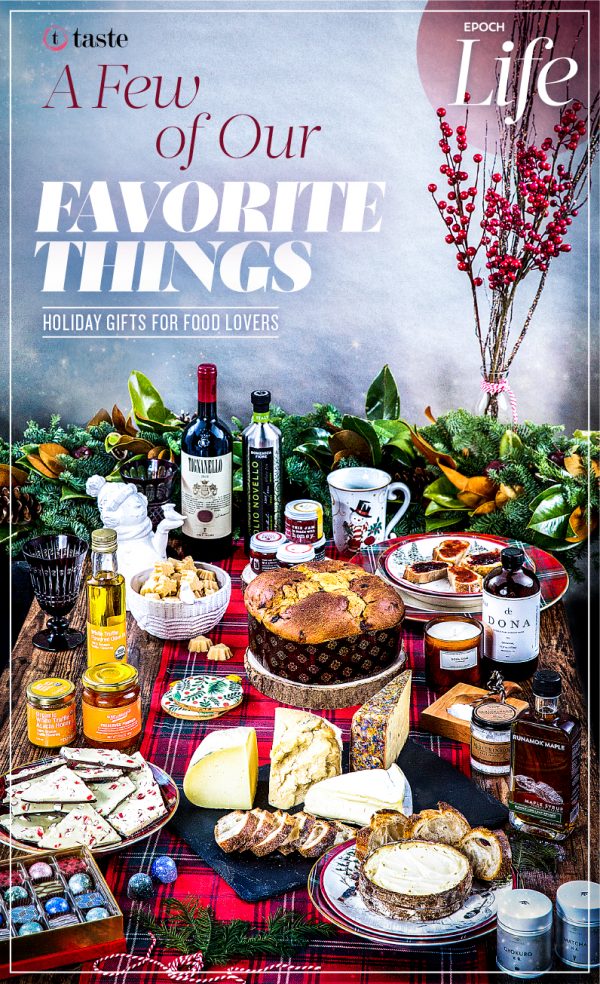 Setting The Holiday Table
Harry & David Magnolia Garland, $89.99, HarryAndDavid.com
From Williams Sonoma, Williams-Sonoma.com:
Classic Tartan Plaid Table Runner, $74.95
'Twas the Night Before Christmas Mixed Mugs, Set of 4, $59.95
Snowman Salad Plates, Set of 4, $49.95
Tartan Dinner Plates, Set of 4, $67.95
Regency Garnet Glassware Collection goblets, Set of 4, $69.95–$99.95
Snowman Bowl, $39.95