It's the most delicious time of the year. The holiday baking season has begun, and for extra inspiration, we've rounded up a collection of Christmas-ready cookies from this fall's fresh batch of baking cookbooks.
First, we stop in Germany, where the Advent season is marked by a steady parade of traditional treats. For Anja Dunk, the half-Welsh, half-German author of "Advent: Festive German Bakes to Celebrate the Coming of Christmas," vanillekipferl, light and crumbly crescent cookies with a generous coating of powdered sugar, are one of the most defining sweets of the season.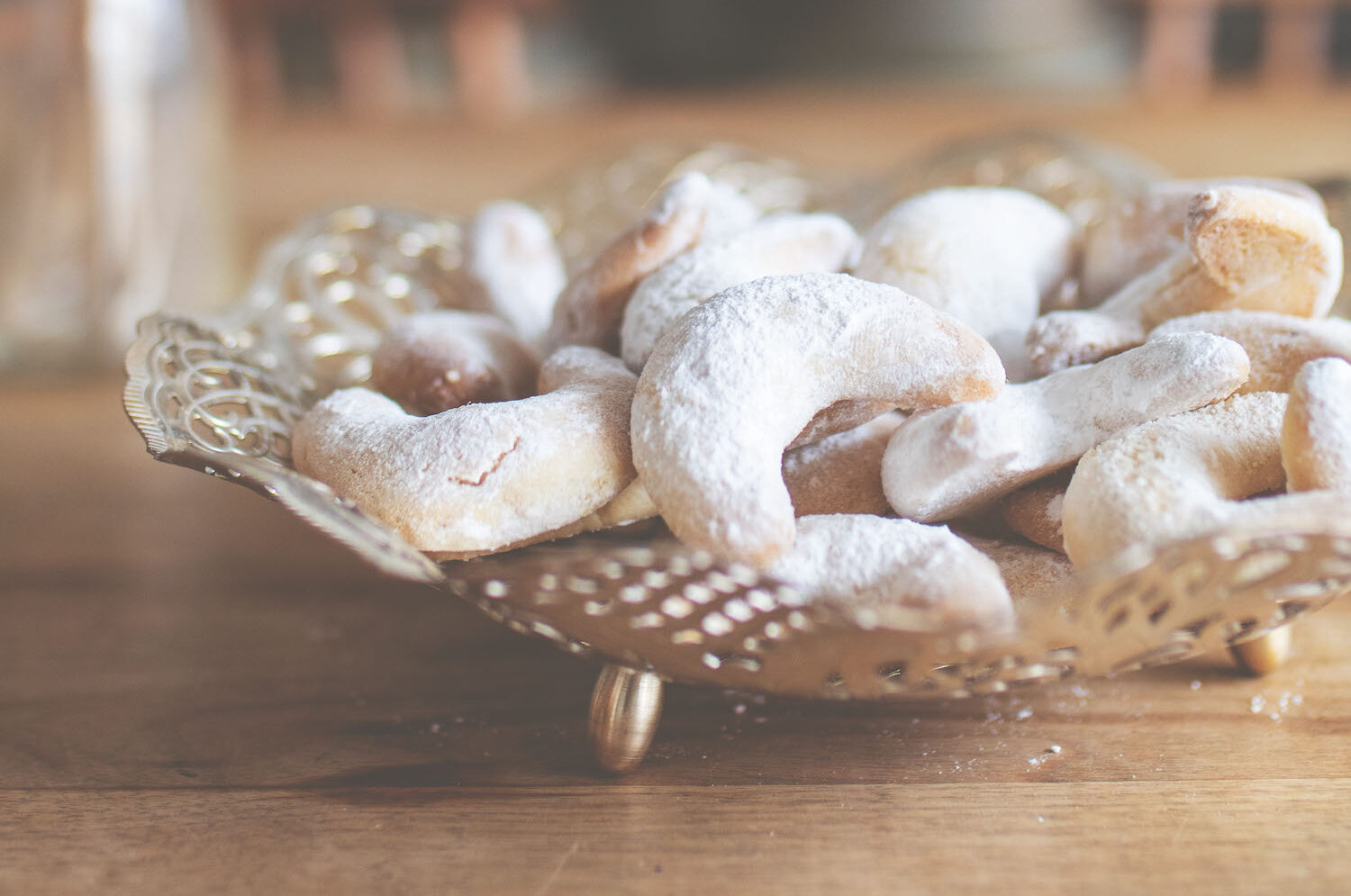 RECIPE: Vanillekipferl (Vanilla Crescents)
From Minnesota, Sarah Kieffer shares another sugar-dusted Christmas classic—albeit a more modern one—in "Baking for the Holidays." Her red velvet crinkle cookies, tinted deep burgundy, peek through cracks in a snowy coat.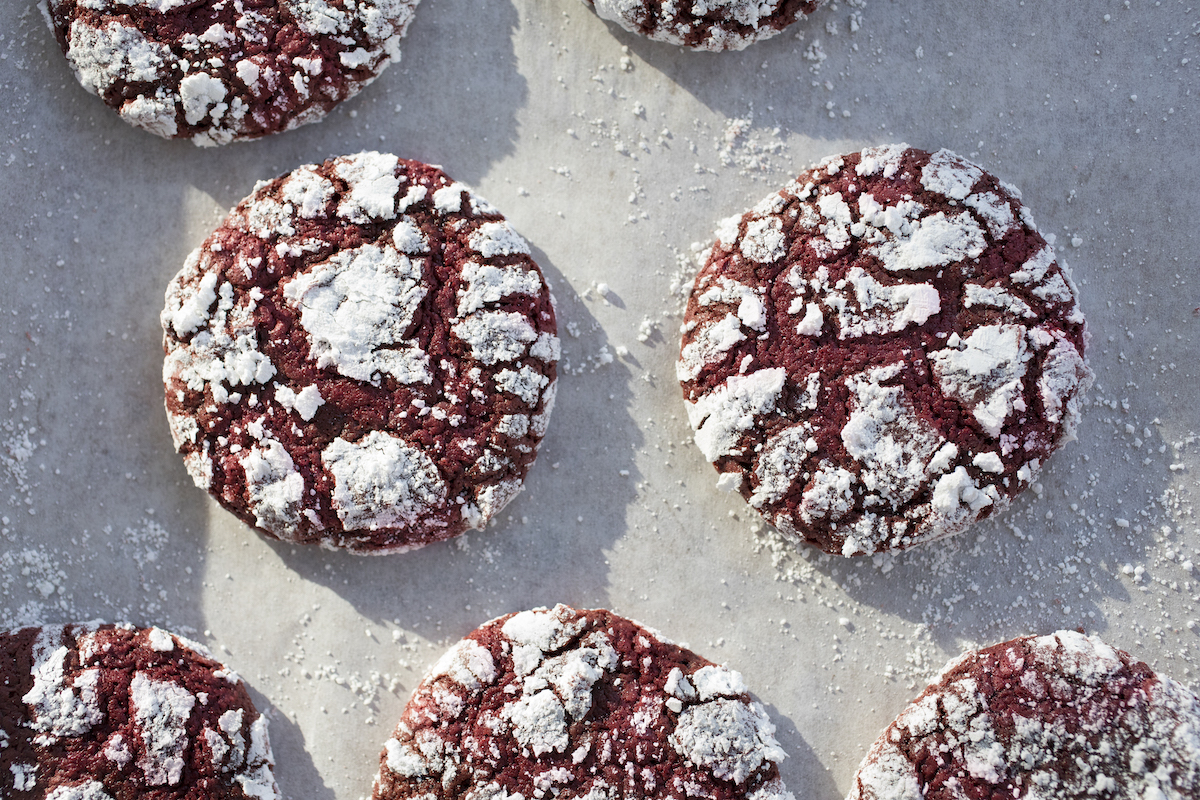 RECIPE: Red Velvet Crinkle Cookies
For bigger chocolate fiends, baking guru Dorie Greenspan, who's just released her 14th book, "Baking With Dorie," has a recipe for rich and fudgy devil's food-esque thumbprints. (Dot them with a traditional filling of raspberry jam—or double down on the chocolate.) Another festive choice from Greenspan, who splits her time between Paris and the United States, is her pistachio matcha financiers, the cake-like French cookies sprinkled with freeze-dried raspberries for a Christmas-y color scheme.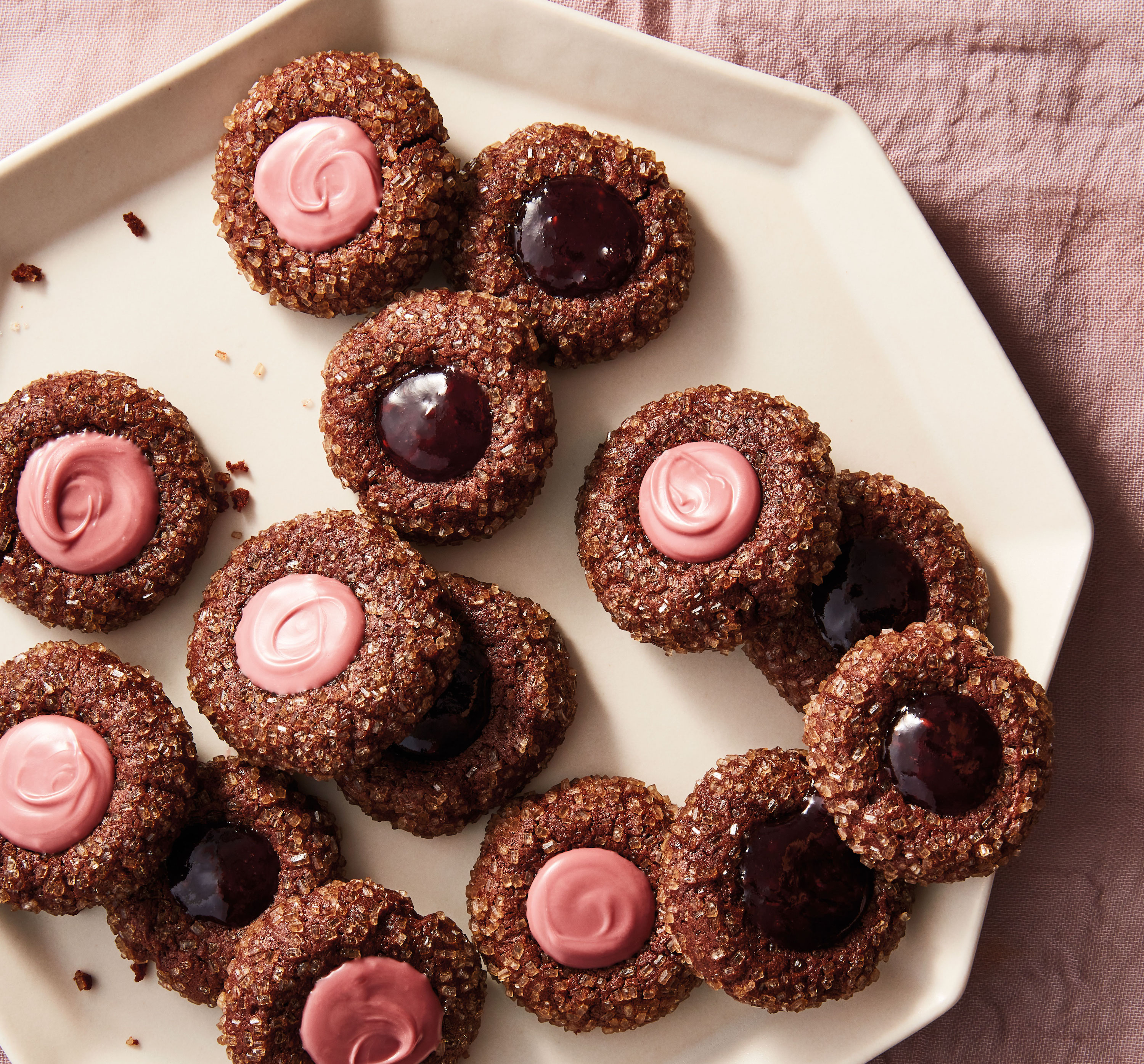 RECIPE: Devil's Thumbprints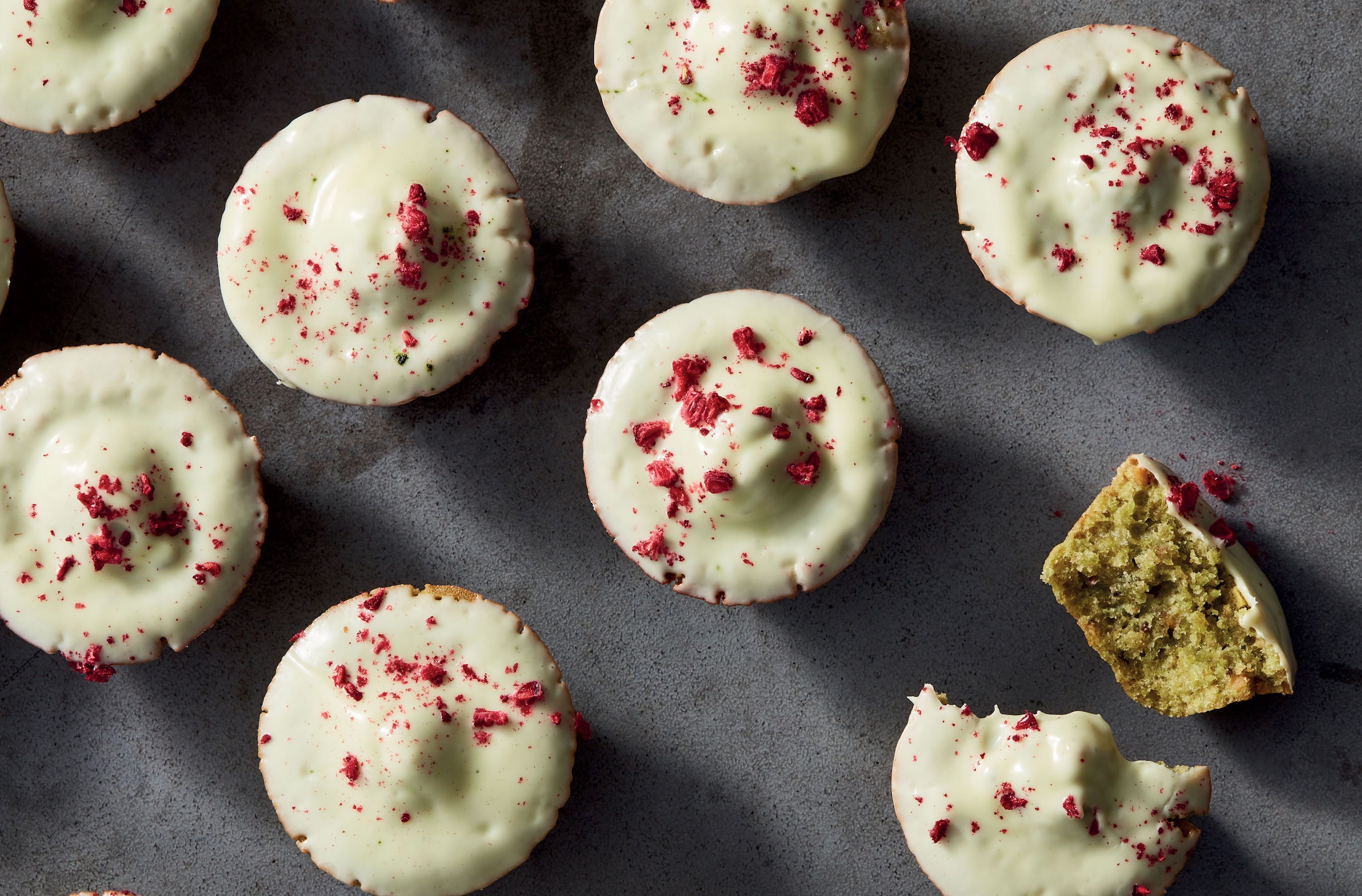 RECIPE: Pistachio-Matcha Financiers
From her San Francisco kitchen, meanwhile, Kristina Cho's holiday cookie boxes often reflect her Chinese American heritage. In "Mooncakes and Milk Bread," the first English-language cookbook dedicated to Chinese baking, she shares a recipe near and dear to her heart: her goong goong's (maternal grandfather) famous almond cookies. She only got to try them once, during the last time they spent together in the kitchen before he passed away; revisiting and perfecting his carefully written-down recipe was bittersweet.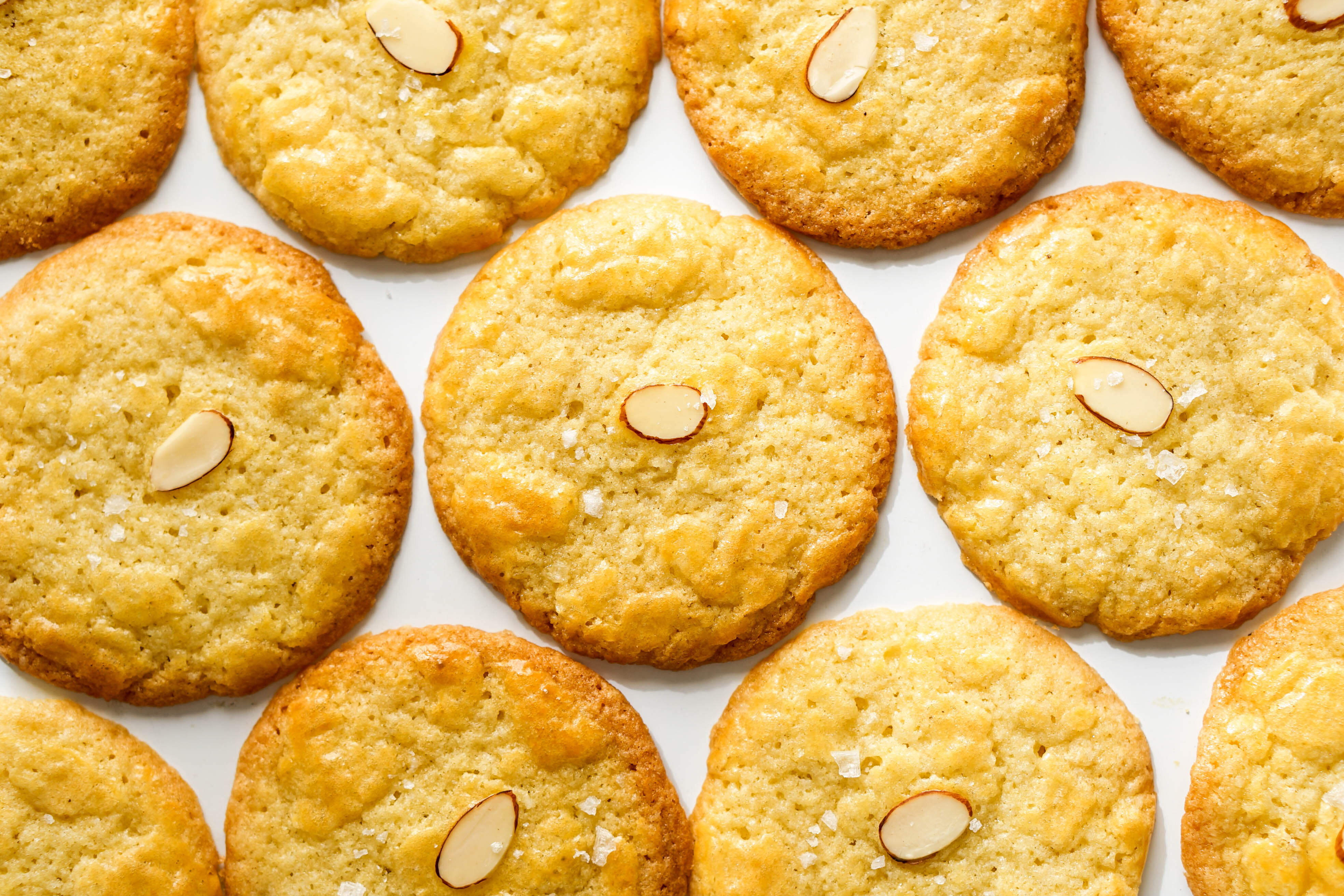 RECIPE: Goong Goong's Almond Cookies
For a vegan option amid the mounds of butter, UK-based Edd Kimber—the first winner of "The Great British Baking Show"—offers a dairy-free take on Samoa cookies: one-pan bars with layers of shortbread, coconut milk caramel, toasted coconut, and dark chocolate. Most importantly, as he writes in "One Tin Bakes Easy," they solved his unfulfilled cravings for Girl Scout cookies across the pond.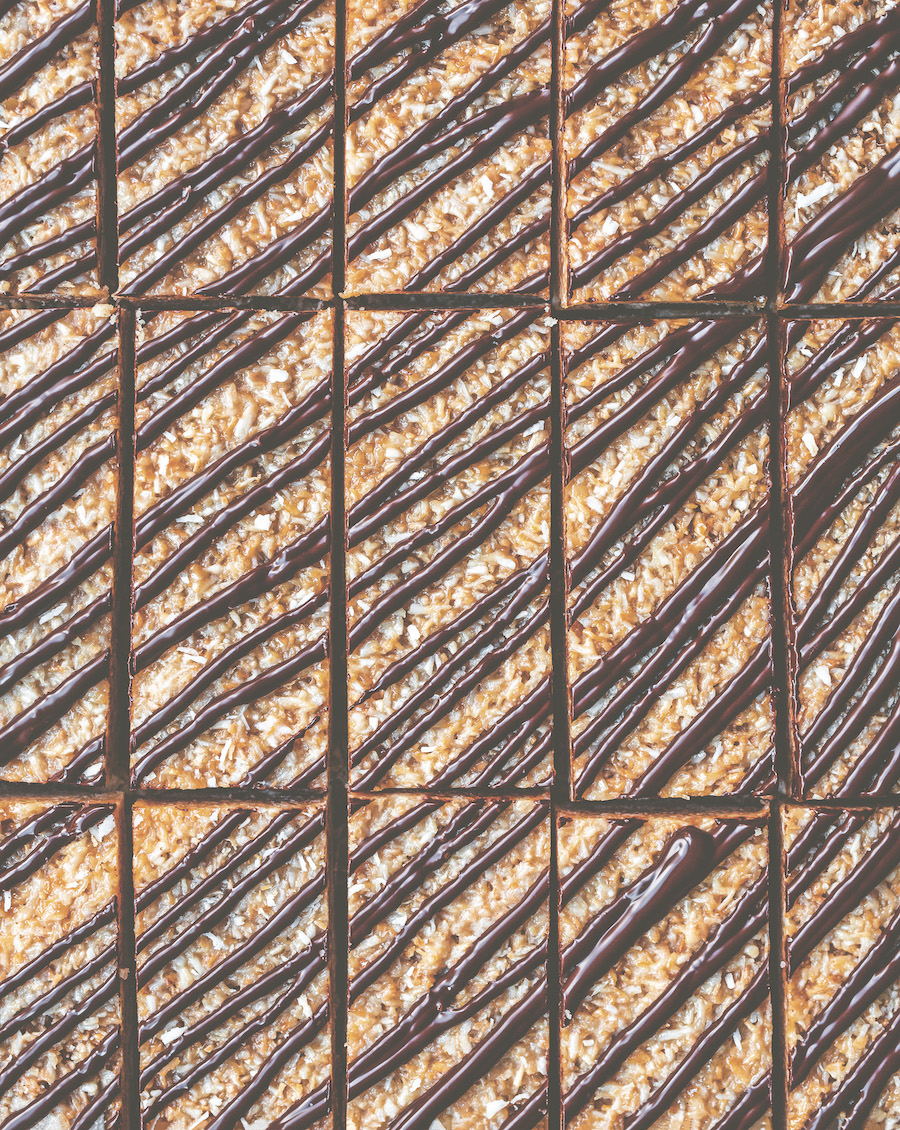 RECIPE: Samoa Bars
Finally, bring on the booze: Jesse Szewczyk's spiced honey rum balls, from "Cookies: The New Classics," update the beloved boozy confections with spiced rum instead of white, graham crackers instead of wafer cookies, honey instead of corn syrup, and a dash of cinnamon for extra warmth.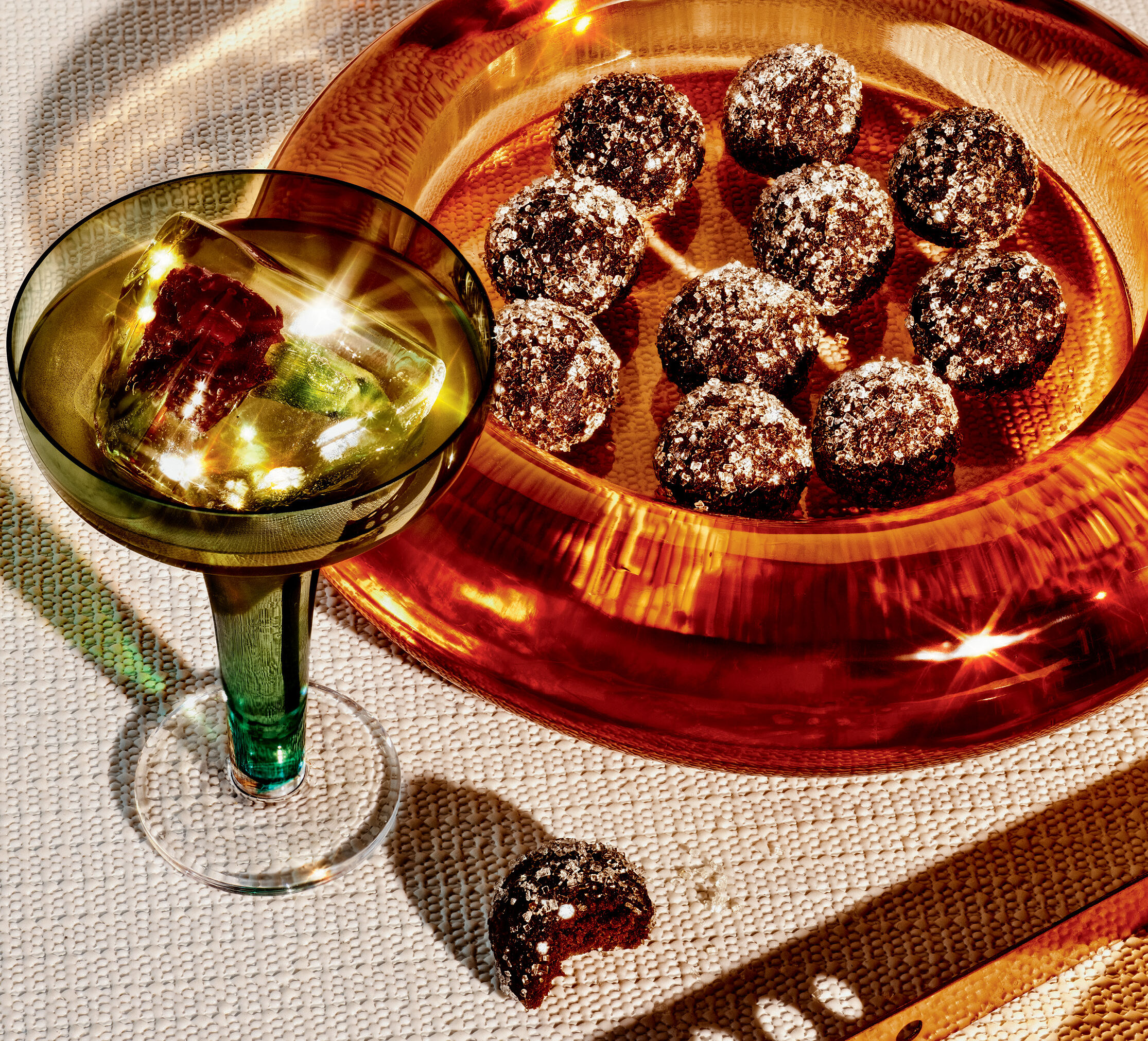 RECIPE: Spiced Honey Rum Balls
As you dust off your tried-and-true recipe cards this holiday season, we hope you find room in your baking traditions and on your cookie platter for a new addition (or two). The more, the merrier—happy baking!
Get all the recipes:
RECIPE: Vanillekipferl (Vanilla Crescents)
RECIPE: Red Velvet Crinkle Cookies
RECIPE: Devil's Thumbprints
RECIPE: Pistachio-Matcha Financiers
RECIPE: Goong Goong's Almond Cookies
RECIPE: Samoa Bars
RECIPE: Spiced Honey Rum Balls