When a high-school lacrosse player asked his friend, who has Down syndrome, to the senior prom, she made his day by saying yes.
The pair's beautiful friendship was celebrated by their classmates, who voted them "Cutest Couple" on the night.
High-schooler Shayli's mother, Lori Ragas, told The Epoch Times in an interview that her daughter has been friends with Hunter throughout her senior year at their Candia, New Hampshire, high school.
Shayli, 18, met Hunter and his best friend, Declan, in unified gym class and the trio hit it off.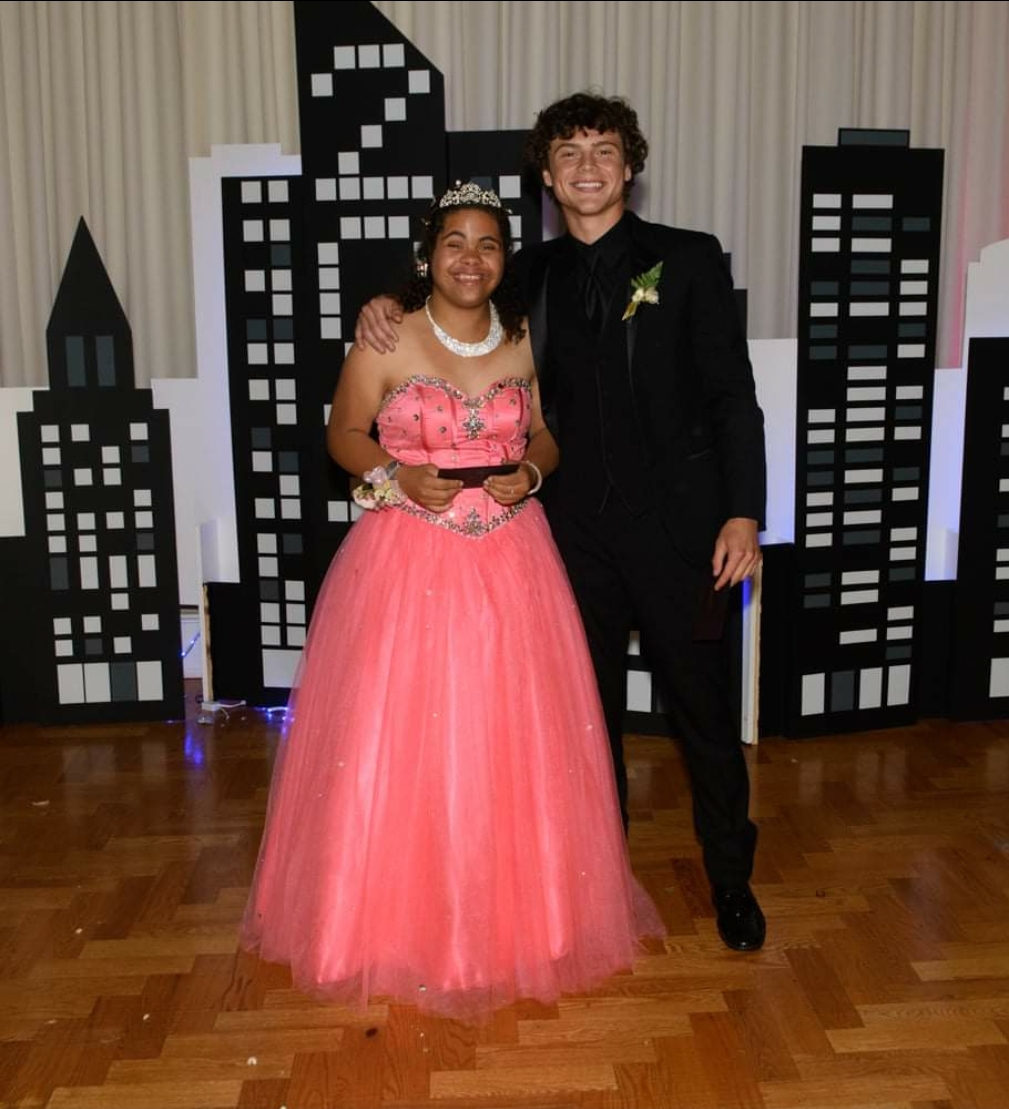 Ragas said that Hunter's mom had shared with her that he had talked about possibly inviting Shayli to the prom.
"They did a 'promposal' at one of his lacrosse games," Ragas said. "He got the whole lacrosse team in on it."
Shayli, said her mom, had long dreamed of attending prom with her friend but had no idea he was planning to ask her.
Wearing Hunter's spare lacrosse jersey, Shayli was surprised with balloons and flowers at the end of the play as Hunter walked her onto the field. He held up a handwritten sign, reading, "Shayli, will you go to prom with me?"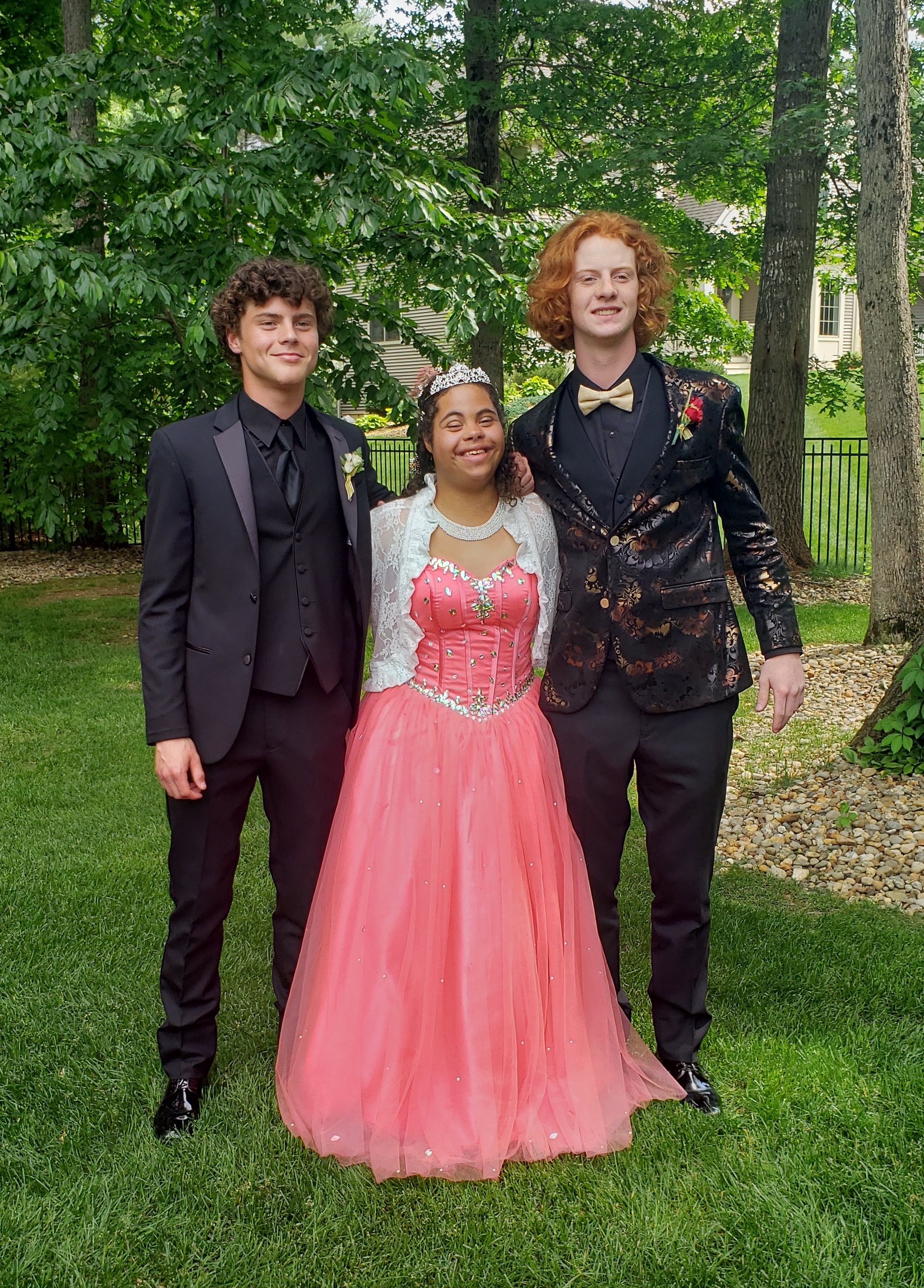 "All the moms were standing around watching the promposal, and of course we were all in tears," said Ragas.
"Shayli was over the moon. Ecstatic! She was so happy."
On prom night, the adorable couple took photos outside Shayli's home and then Hunter's, with friends and family. One of Shayli's teachers gave her a tiara, and her mother helped perfect her makeup and hair.
"Everybody keeps saying she looked like a princess," said Ragas, "but I know that's how she felt."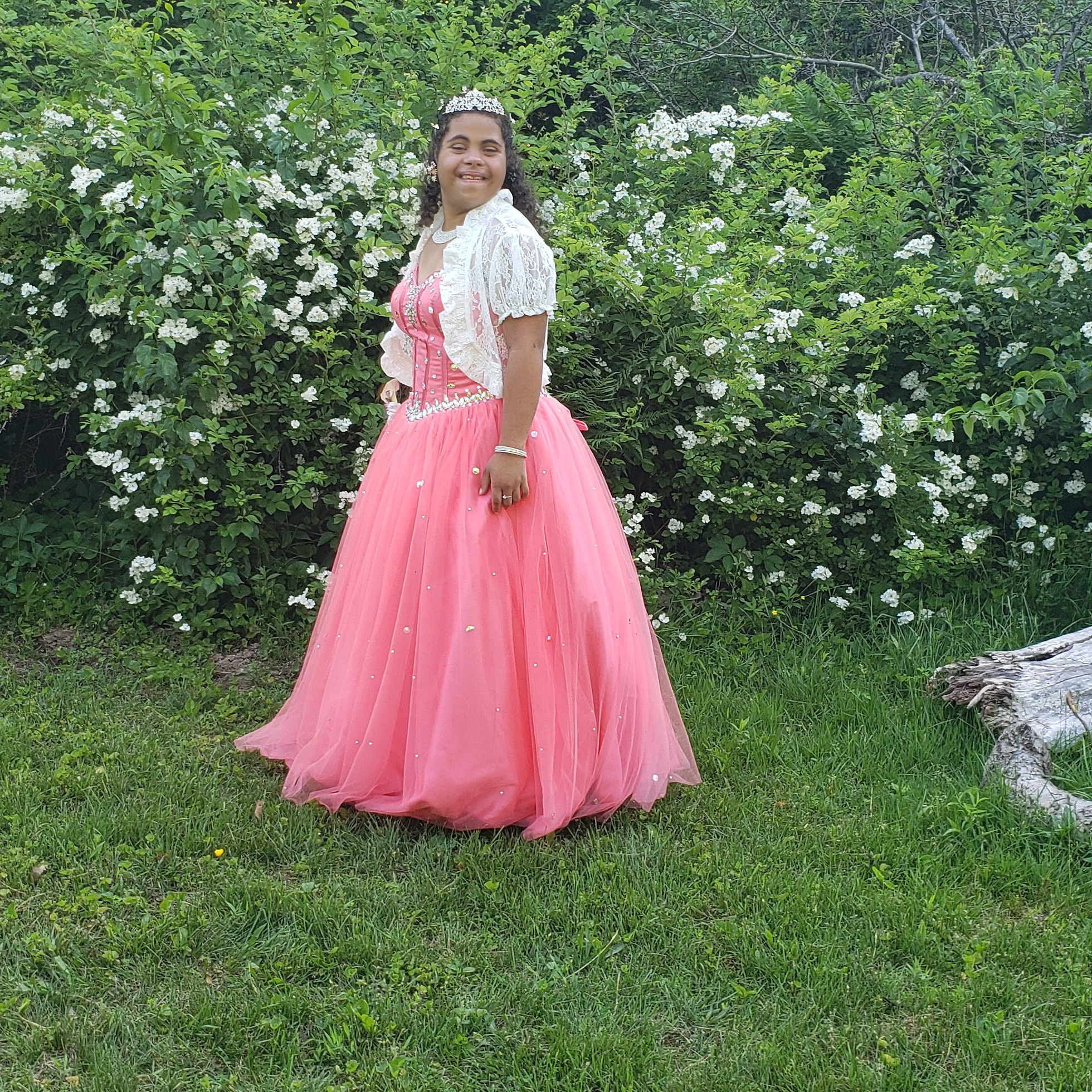 Yet both Shayli and Hunter were surprised at the prom itself when the beaming friends were voted "Cutest Couple" by their fellow students.
For Ragas, who attended the prom as a chaperone, the highlight of the night was the room erupting in cheers and applause in support of her daughter.
Ragas, who claims people are drawn to Shayli for her goofy, happy personality and ability to make people laugh, credits Hunter for treating her daughter like royalty at the prom.
"He was an absolute gentleman," she recalled. "He was so sweet. He took care of her every step of the way."

Shayli's aunt, Brenda Susalka Baron, agreed, sharing photos of Hunter's promposal and the couple's special night on the group Facebook page, Some Good News.
"There are amazing kids around us!" Baron captioned.
Since prom, Shayli and Hunter are still close, as are theirs and Declan's mothers.
The group have been to the arcade, out for ice cream, and even planned a trip to play miniature golf together.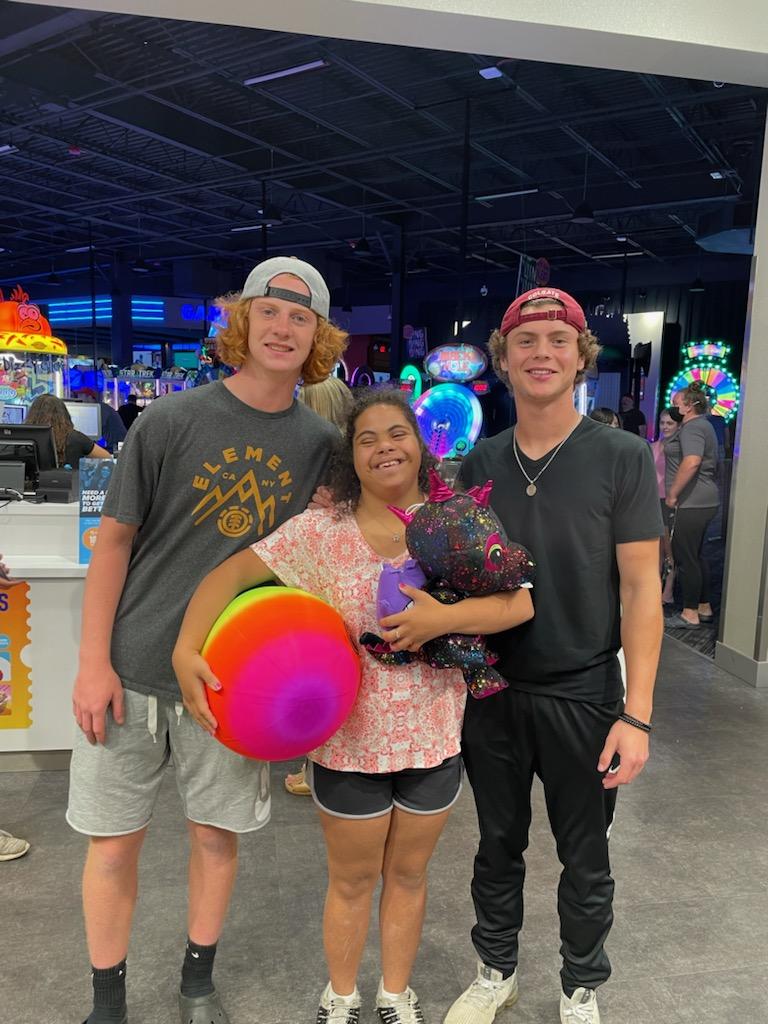 "We look at people that are, I'd say, 'different than we are' and sometimes we get intimidated, just out of ignorance," Ragas said. "We don't know what to do, what to say, how to act.
"I just look at Shayli's friends. I look at Hunter, Declan, and how they just treat her like they would any other friend. They care for her, they love her.  I think that's the message: just treat everybody with kindness and treat everybody with that same care."
Share your stories with us at emg.inspired@epochtimes.com, and continue to get your daily dose of inspiration by signing up for the Epoch Inspired newsletter at TheEpochTimes.com/newsletter